If you need a new display for Asus Zenfone 3 Deluxe (ZS570KL / Asus_Z016D), the desired screen replacement is available on Touch LCD Baba. Smartphones are more than just devices in our lives now. The impact these compact multifunctional screens have created on our lives is impeccable and almost irreversible. We spend hours staring at our smartphone screens, and we don't even realize its importance.
What happens when the Asus Zenfone 3 Deluxe display breaks or cracks? Hell breaks loose, time goes slower, and your work is stopped midway. You need a replacement for the phone's display, and you need it quickly to resume your work. It sounds easy in theory but finding Asus screens isn't that easy.
Asus Zenfone 3 Deluxe Display Specifictions ZS570KL
| | |
| --- | --- |
| | This display is 100% original, tested and suitable for Asus Zenfone 3 Deluxe, model number ZS570KL / Asus_Z016D. |
| | The Zenfone 3 Deluxe display size is 5.7″, the display type is Super AMOLED and resolution is 1080 x 1920 pixels. |
| | The top layer of touch screen glass come with Corning Gorilla Glass 4 protection. |
| | We offer 100% original combo, exactly the same as you get with a brand new phone. |
| | Our stock comes from the OEM manufacturers who make these screens for the company. |
| | Our QC team verifies the working condition of each screen before shipping. |
| | The package includes a complete assembly consisting of the display and touch screen glass. |
| | We back our products with a solid 30 days return, refund and replacement guarantee. |
| | You can easily test the new display by connecting it to your phone's motherboard in open condition. |
| | The stock is readily available and we can ship very fast. |
| | You can place your order using Cash on Delivery on Online Payments (additional 10% discount). |
Why is the Asus Zenfone 3 Deluxe display so costly?
Asus Zenfone 3 Deluxe was Asus's best release of 2016 and featured a Super AMOLED display. The super AMOLED is the best display quality, and still, only flagship phones come with AMOLED screens, and almost all other phones come with IPS screens. This display is so costly because it an AMOLED display, and this phone was priced at around 50k at launch, so if you calculate from that point of view, the price is justified.
For your knowledge, IPS screens are cheaper, while the price of any AMOLED screen goes through the roof. Even today, customers prefer AMOLED screens, and if you've used an AMOLED screen before, the quality of the IPS display may not gratifying for you. The IPS screens are also excellent but not the best. The color reproduction and blacks are amazing in AMOLED, and that's why such screens never get cheaper with time. The production costs are higher, and when the manufacturing stops, the price goes up even further.
But you want to save money. What should you do?
From your perspective, we truly understand that, but when it comes to Zenfone 3 Deluxe phone, you probably don't have many alternatives in your hand. The other option would be buying a Chinese AMOLED display, which is good in quality and a little cheaper but doesn't offer the same quality as before. So if you save around Rs 1500 and get a lower grade display, that also doesn't make sense.
Please also note that Asus Zenfone 3 Deluxe phone was very costly, and not many people own this phone. For this reason, you won't find parts for this phone locally. The concept of local vendors is working with hot-selling models and ignoring the rest. Sometimes, they try to arrange a model if a customer asks for it, but most of the time, that also fails. The only way of saving money is by buying duplicate screens, which are known as first copy screens having TFT quality (not AMOLED), but we highly doubt that you'll be able to find those copy screens for this model.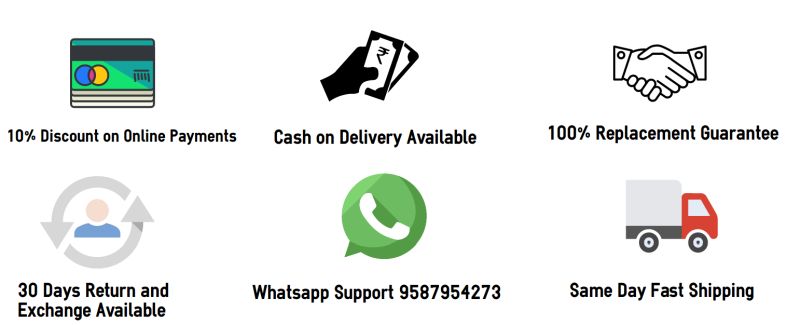 How good is the touch screen glass? Does it have the same color and shine?
The Asus Zenfone 3 Deluxe display that we sell on this page is 100% pure original, the same as you get with a brand new phone. The golden color touch screen is probably the biggest attraction of this phone, and the product we sell comes with the same original tone. The touch screen glass is very vivid, shiny, and vibrant as the original. Sometimes, the touch screen glass's quality is not clearly visible to clients in product photos, so we mention this specifically.
Can you replace only the glass and reuse the same display?
The confusion that occurs to many people is what choice to make when they have an Asus Zenfone 3 Deluxe with a broken screen. Should they go for a complete combo replacement, or should they go for the only glass replacement? Let's break it down for you.
The first thing a customer sees is the price. It's not surprising that combo replacements are comparatively expensive than the only glass replacement" The simple reason is that a complete combo replacement equals buying a 100% original and brand new screen while the glass replacement is just replacing the top layer of the glass with a duplicate glass.
The only glass replacement is a willing step towards buying duplicate products. The glass used by technicians is always duplicated, and forget about the quality and feel you had before. First of all, finding only the glass of this model is like searching for a needle in the haystack. Even if you find the glass, such solutions are a huge compromise and cannot restore the display to its previous pristine condition.
The glass replacements are not known for their durability; they often wear out in some time, eventually getting a repair again. You will have display issues with brightness, contrast, and saturation. The complete combo replacement lasts much longer because it makes use of original spare parts.
Frequently Asked Questions
Q: How much does it cost to replace a broken Zenfone 3 Deluxe ZS570KL display in India?
The price of a 100% original Asus Zenfone 3 Deluxe display replacement is around Rs 8300-8500. We are unsure if the first copy screens exist for this model because we have not yet seen it. There are some refurbished screens available for this model, but they aren't worth it.
Q: What is the meaning of a complete Combo?
A complete Combo is nothing but a replacement package that includes all the display assembly's essential parts. The combo includes the inner display and top layer of touch screen gorilla glass merged into one and ready as a single unit. It is a readymade display unit which helps you resolve all the display and touch screen related issues.
Q: Can I install the Zenfone 3 Deluxe display at home? 
We are sorry, but we don't recommend that for this model. Usually, an average customer does not know the know-how, and the wrong installation can even break the display. As it is an AMOLED display and very costly, we don't suggest that you take any risk. Visit a technician who is well versed in such jobs and have him replace it for you. Surely, you've to pay a small fee for the installation, but that would result in complete peace of mind for you.
Q: I am fortunate and found the display for Rs 1800 online. Is this a good option for me to buy?
Please note that having a fake product photo and actually supplying that product are two different things. As true in every business, many online crooks take advance payment from clients and promise them a display for an unimaginable low price. Now, the client waits for the display, but it never comes because that isn't possible.
People easily fall for cheap deals and later repent of their decision. We are not sure when there is no free lunch concept anywhere globally; why people even expect it. If someone offers you low prices, then there is some catch for sure. All the online scams make good use of customers' natural inclination towards low prices, and many customers become victims every day. If something sounds too good to be true, then probably it isn't.
Q: Is the new display equipped with gorilla glass?
Our customers often ask us for the exact version of Gorilla Glass installed on the new display. The display shown on this page comes with Gorilla Glass 4 as standard protection, the same as the original display. As the product comes from OEM, don't expect any difference in the quality.
Q: Do you test the new display before sending it off?
Yes. We make sure to verify the new display's working condition before shipping it off, and we put in all our time and effort to sift through the products and pack them in secure packaging. We take proper measurements and ensure that our clients get what they need without any trouble. They should not face any inconvenience before or after the product is received.
Shipping, Return and Refund Policy
All the products supplied by us come with 30 days return, refund, and replacement guarantee. To return a product, It should be in the same condition as we sent. You can't use or fix the items If you want to return. For complete details about Shipping and Returns, please click here.