If you arrived here searching for the Asus Zenfone 3 Max (model number Asus_X008DA) display and touch screen combo, you are on the right web page. The Asus Zenfone 3 Max is a popular model, and it comes with a screen size of 5.2″. If you dropped the phone and broke its display or touch screen glass, you can purchase a new original display and restore your phone's flawless condition.
We can't avoid the screen damage no matter how hard we try. It is a trend to use tempered glass to protect the display, but the touch screen glass breaks along with the tempered glass if the drop is harsh. If the drop is extremely severe, like a vehicle ran over the phone, the display and touch screen glass both will demolish without any doubt. The mobile phone screens are easily replaceable, and hence you don't need to worry.
How does the display combo help with replacement?
A broken display can be replaced with a new display, and everyone knows that. It is just like the other industries where a worn-out part can be easily replaced with a new part, and we can buy it from the market. The company usually stops producing new handsets when the model is nearly one year old. Still, spare parts are manufactured in abundant quality to deal with broken devices in the future. Everyone knows that a new device will break at some point, and customers will need replacement screens.
The combo replacement is such a spare part that helps everyone replace the broken screens with great ease and accuracy. To replace a broken/cracked Asus Zenfone 3 Max display, we can easily use a new display and restore the phone's working condition. This is exactly how all the technicians and service centers carry out the display replacements. A combo is a complete unit of display and touch screen digitizer glass.
Always keep in mind that Zenfone 3 Max comes in two different screen sizes.
We receive lots of incorrect orders every day because customers are confused with the Zenfone 3 Max model. This model comes in two different screen sizes :
Zenfone 3 Max, 5.2″ screen. (Model number Asus_X008DA)
Zenfone 3 Max, 5.5″ screen. (Model number Asus_X00DDB)
It is important to know that the screen offered on this page is suitable for the 5.2″ screen size variant, and its model number is Asus_X008DA (also called ZC520TL). It will certainly help if you match your device's model number with the model numbers listed here to avoid wrong orders. We do a manual confirmation with the customers anyway, but we still want to inform you about this.
Asus Zenfone 3 Max Asus_X008DA Display Specifications
| | |
| --- | --- |
| | This display is 100% original, tested, and suitable for Asus Zenfone 3 Max, 5.2″ screen (Asus_X008DA / ZC520TL). |
| | The Asus Zenfone 3 Max display size is 5.2″, the display type is IPS LCD and the resolution is 720 x 1280 pixels. |
| | It is a complete combo of the display and touch screen glass combined into one. |
| | You can use this combo/folder to replace a broken display or touch screen glass. |
| | Our testing team tests each display for 100% flawless working before dispatch. |
| | The new display offers 100% the same colors, quality and brightness as before. |
| | You can also easily test the new display before assembling it on your phone. |
| | We protect all the sales with a 30 days return, refund and replacement guarantee (in unused condition). |
| | We offer 100% hassle free returns, refunds and replacements. |
| | The display is readily available in stock and turnaround time is very fast. |
| | You can purchase your desired product using Cash on Delivery or Online Payments (additional 10% discount). |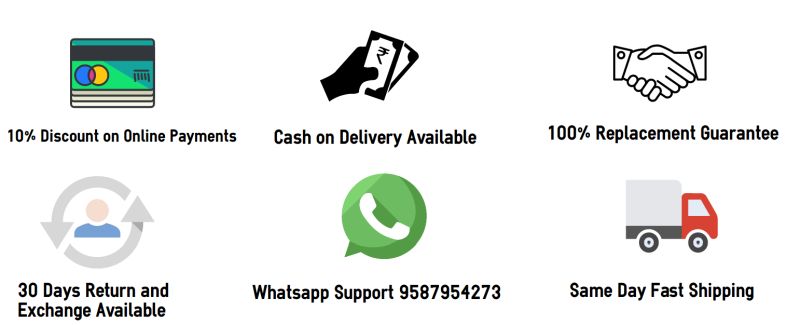 Combo Replacement Vs. Touch Screen Glass Replacement
The combo replacement means replacing the complete display unit consisting of the display and touch screen glass both. If the display and touch screen damage altogether, there is no other viable solution except replacing the display combo. This solution offers 100% identical quality, a smooth touch screen experience, and you get the true value for your invested money. This method relies on using original spares, and while the repairing costs are higher, it is a joyful experience.
On the other hand, in some cases, the phone slightly drops, and only the touch screen glass breaks while the display stays intact. In such cases, customers want to replace only the top layer of glass and reuse the inner display. This is called replacing only the touch screen glass, which is very popular in the local market. The touch screen glass replacement is cheap, very low-quality, and doesn't offer the same experience as before.
The only reason behind its popularity is the low price, and customers are always biased towards the low prices. The glass replacement is nowhere equivalent to the original display replacement, but it allows you to use your phone for a short period with compromised spare parts. The duplicate touch screen glass never works in the desired way, but you've to press it harder to make it work. If you type a long message swiftly, the touch screen will lag a lot, and the experience of using the phone will deteriorate forever.
Common Customer Questions
Q: How much does it cost to replace a broken Asus Zenfone 3 Max display in India?
The price of a 100% original Asus Zenfone 3 Max (Asus_X008DA) display replacement is around Rs 2300-2500. If you buy a first copy screen replacement, then the combo/folder costs about Rs 1300-1500 in India. You would need to pay installation charges to the technician who installs the display on your phone.
Q: How to test and verify the new display's working condition without pasting it?
To test the new Zenfone 3 Max display, please follow these steps :
First of all, you will need to dismantle the phone and then decouple the broken display.
After that, clean the leftover glue from the frame and temporarily place the new display in the frame without pasting it.
After that, connect the display's flex to the motherboard's appropriate location and connect the touch flex to the charging board.
Turn on the phone, and you can see graphics on the new display.
We have outlined the testing process in very concise steps, and you can watch a video on Youtube to get a basic understanding of how this works. It is easy to test the display and ascertain its working condition before installing it permanently using glue or double tapes.
Q: Which color's display is the most appropriate for my phone?
The Zenfone 3 Max display is available in 3 different colors, Black/White/Golden. You should purchase the display according to your phone's color as if your phone's color is golden; you should purchase a golden color display or vice-versa. Please also note that all screens can be interchanged; for example, you can install a golden display on a black mobile phone, and everything will work perfectly. The only difference will be the display's color, and some customers don't want their phones to look weird. For some others, the display colors are never a problem as long as it works as intended.
Q: Do you have only the touch screen glass available without the display?
We are sorry but only touch screen glass is not available as we don't deal with such duplicate products. We are not saying that it is hard to find the only touch screen glass, but the quality of such products is inferior, and the buyers go through a lot of pain. It is not a good idea to sell products that are widely known for creating problems.
Q: What if the new display shows any flaws during testing? 
We make sure to test and verify each display for 100% perfectness before shipping, and you can also do the same by testing the new display in an open condition. If you face any issues while testing the new product, our 30 days return, refund, and replacement policy protects you. According to this policy, an unused product without any alteration from its original condition is eligible for a return, refund, or replacement.
If you face any issues while test driving the new display, please record a video showing how you connect the display and the issue's details. Then, please share that with us on WhatsApp at 9587954273, and we'll be delighted to assist you further. Ensure the immaculate condition of the product and never remove the protective films or warranty stickers from them.
Q: How much would a technician charge for installing the new display? 
The normal installation charges are around Rs 150-200. If you purchase a display online, you'll surely need a technician to assemble the display on your phone and that would cost you some money. We suggest you discuss with a technician first and then place the order to avoid any hassle at the time of installation.
Asus Zenfone 3 Max Display Photos
These photos show the actual product you'll be getting. Please note that this is a complete assembly of Asus Zenfone 3 Max 5.2″ ZC520TL with a combined display and touch screen module. The part comes exactly as shown in the photos.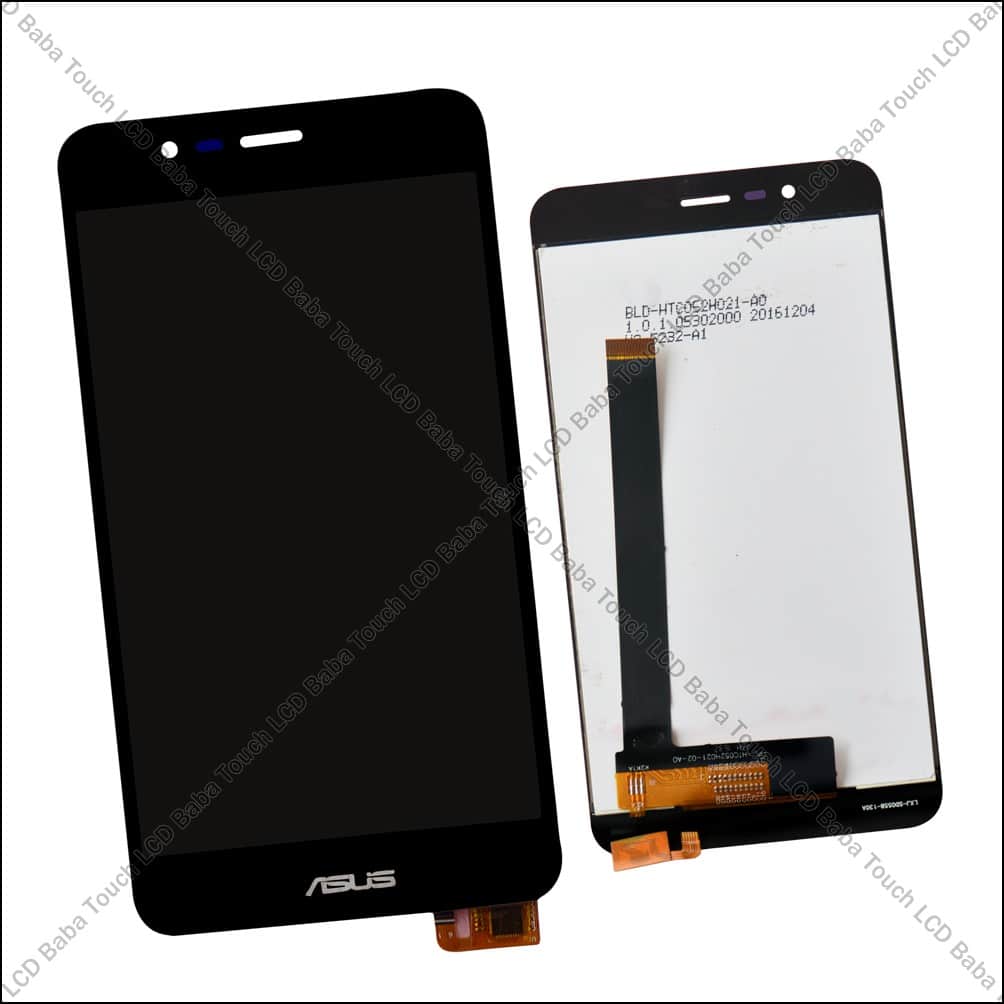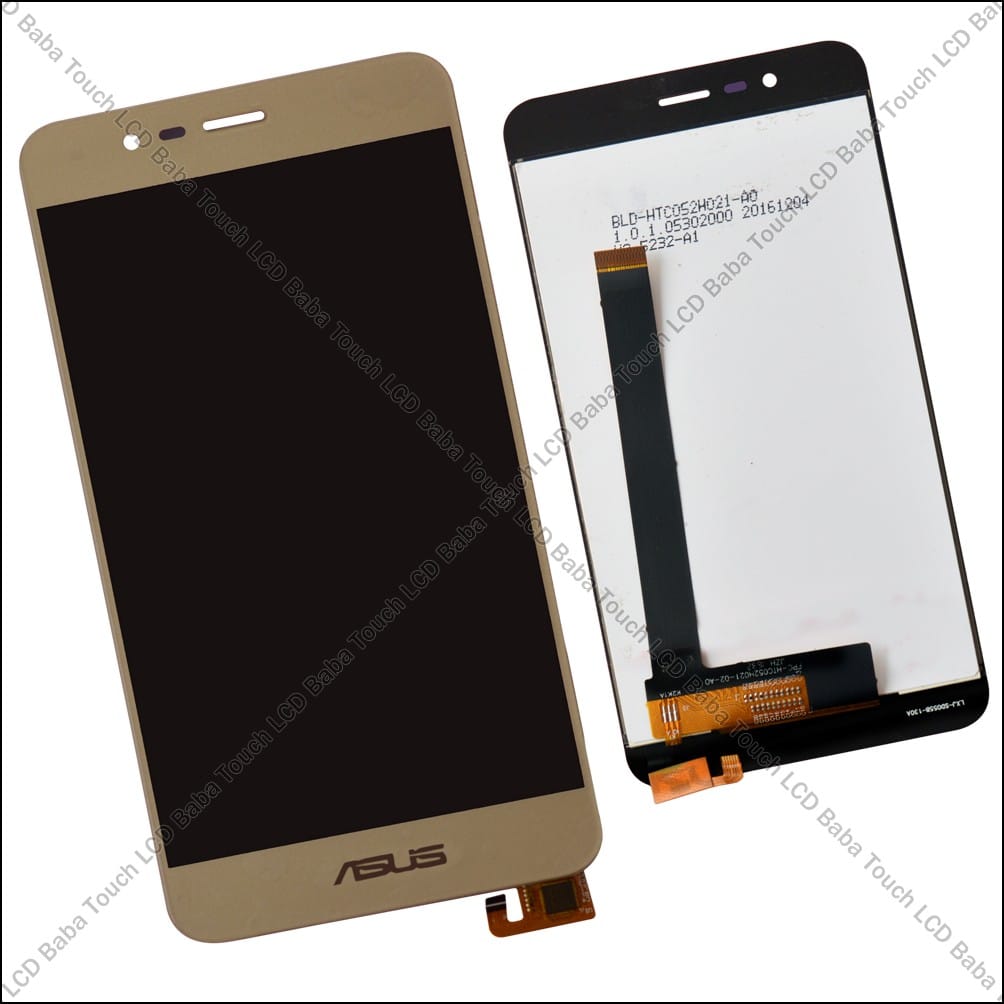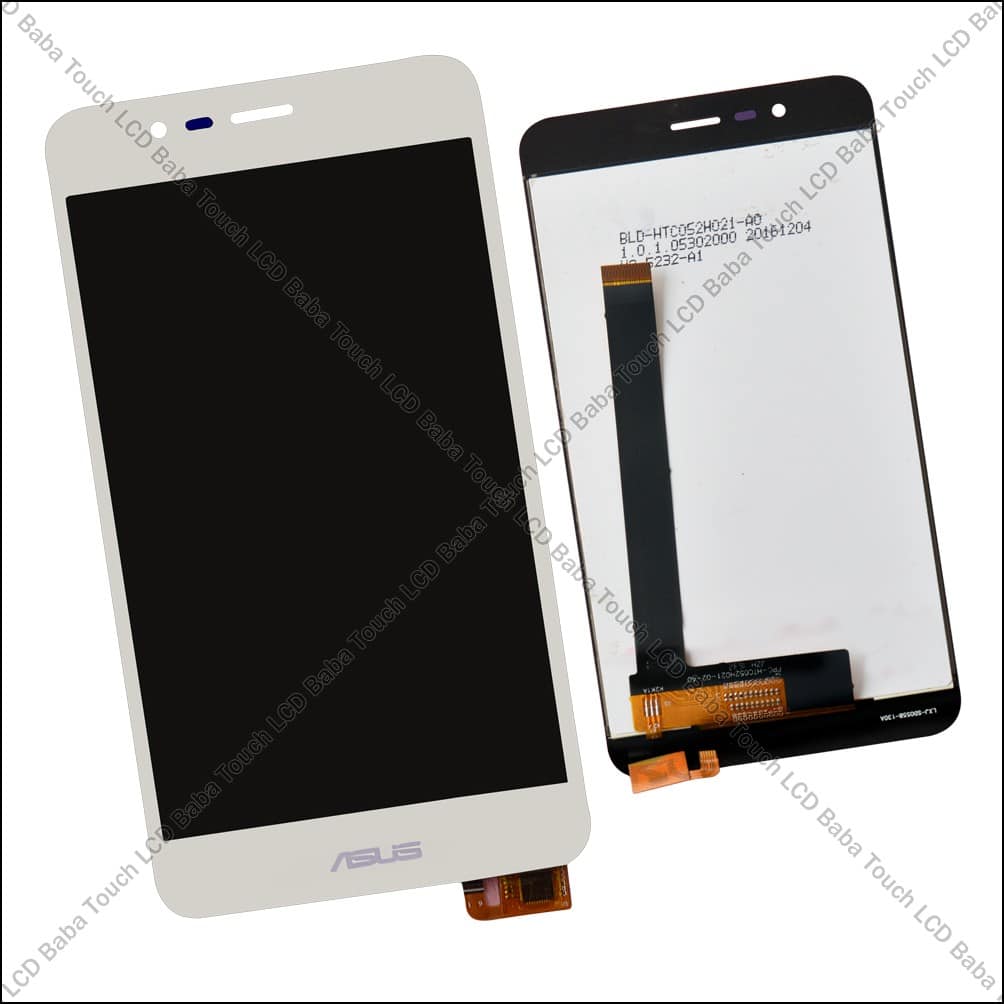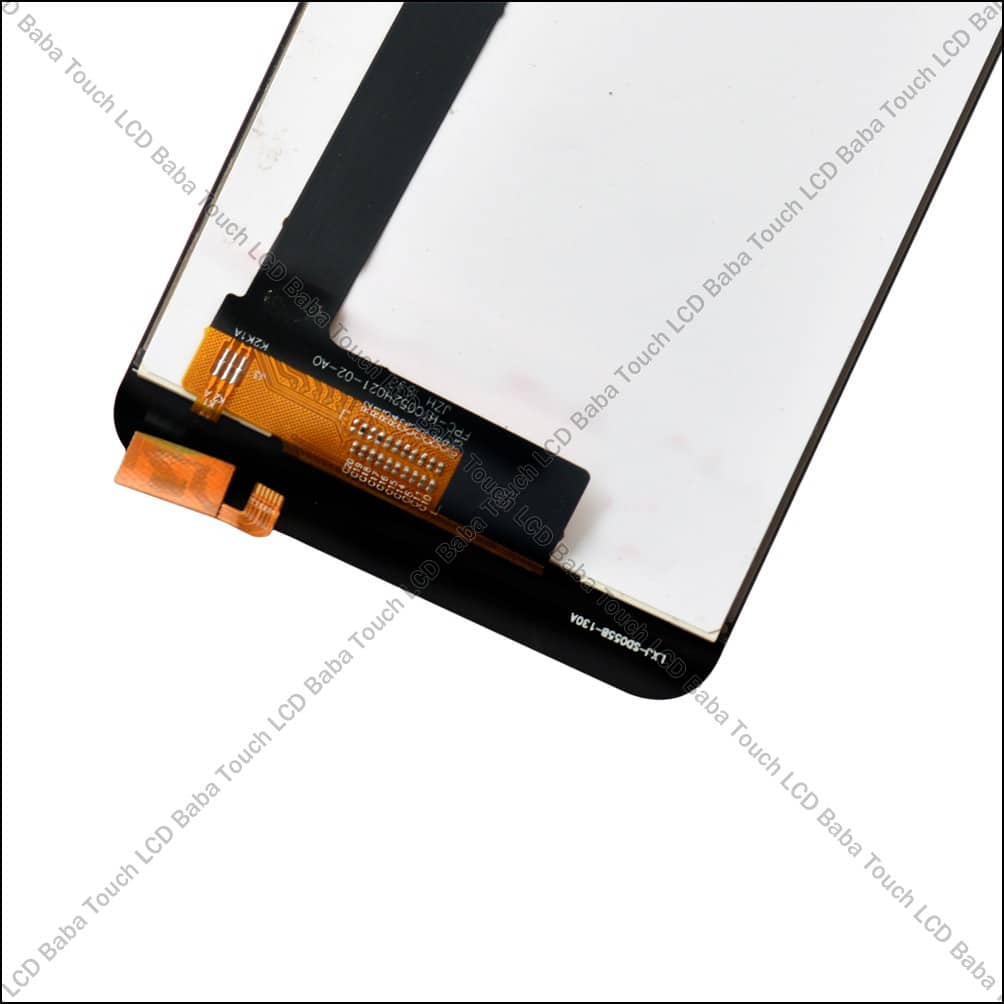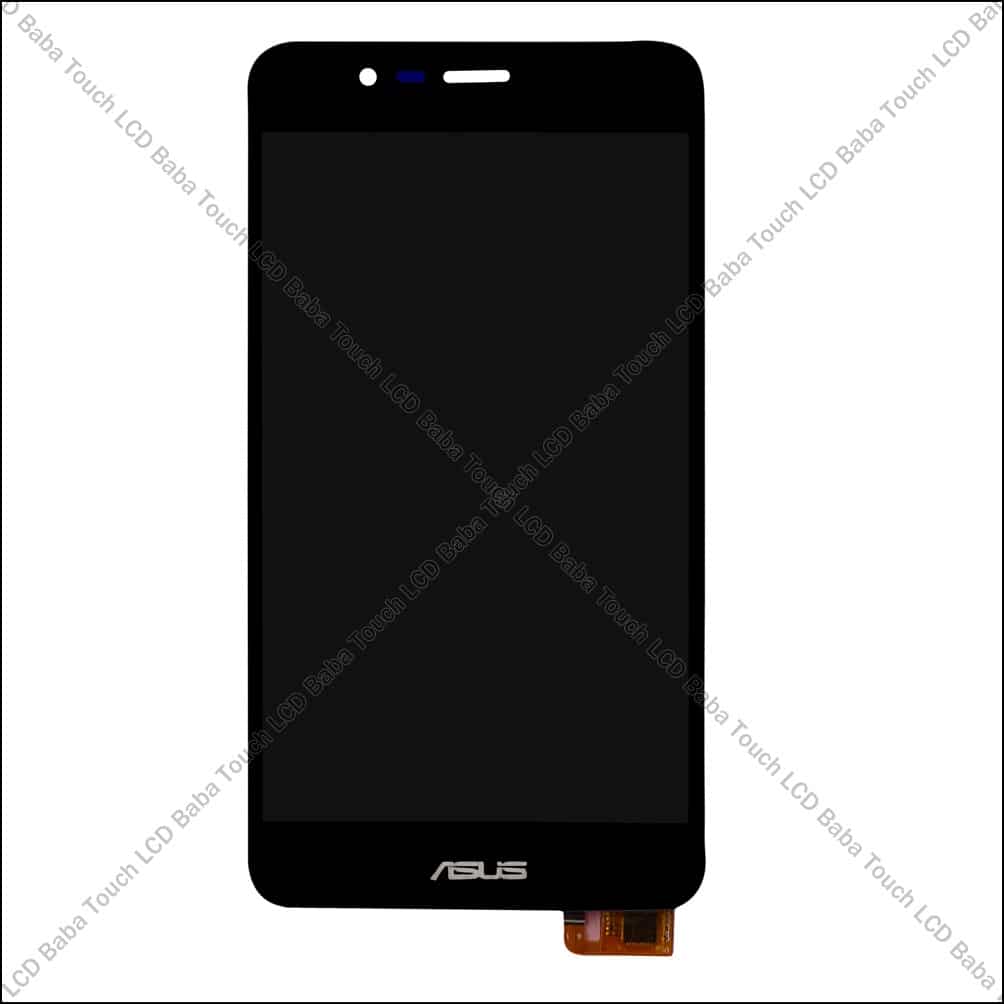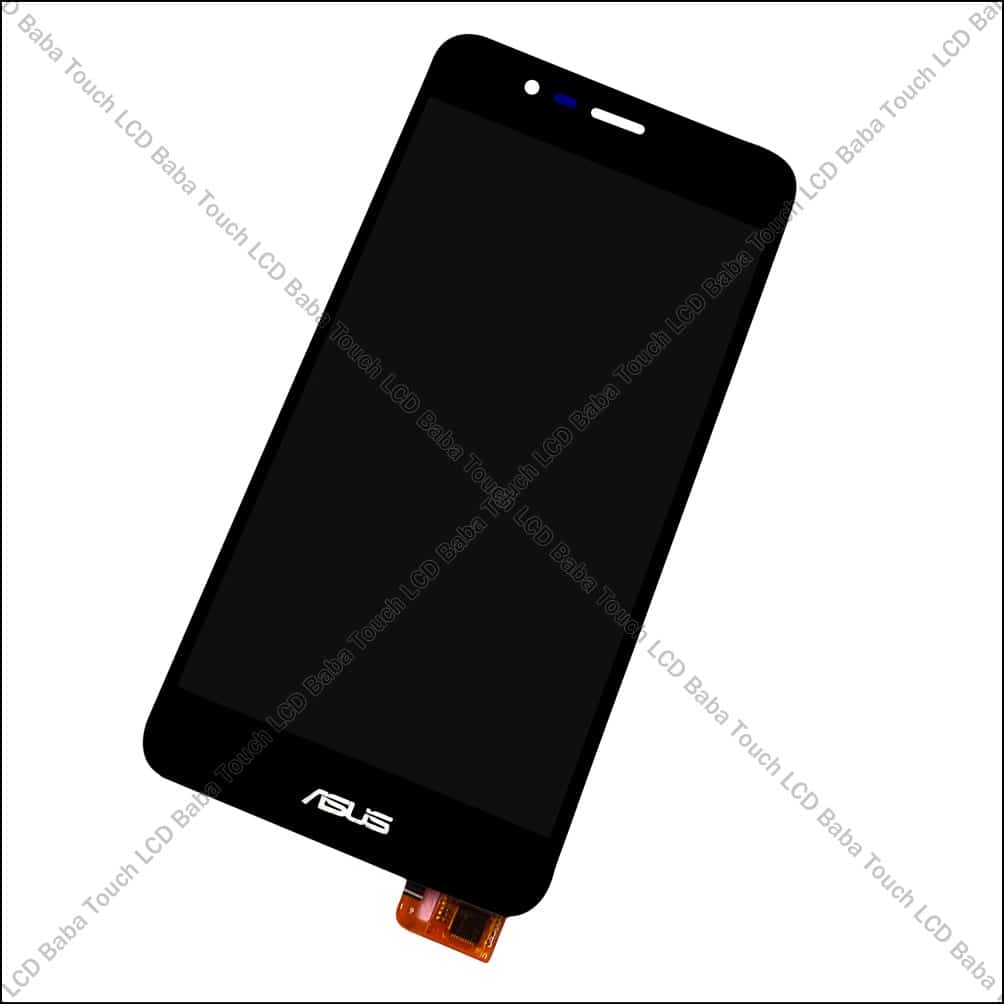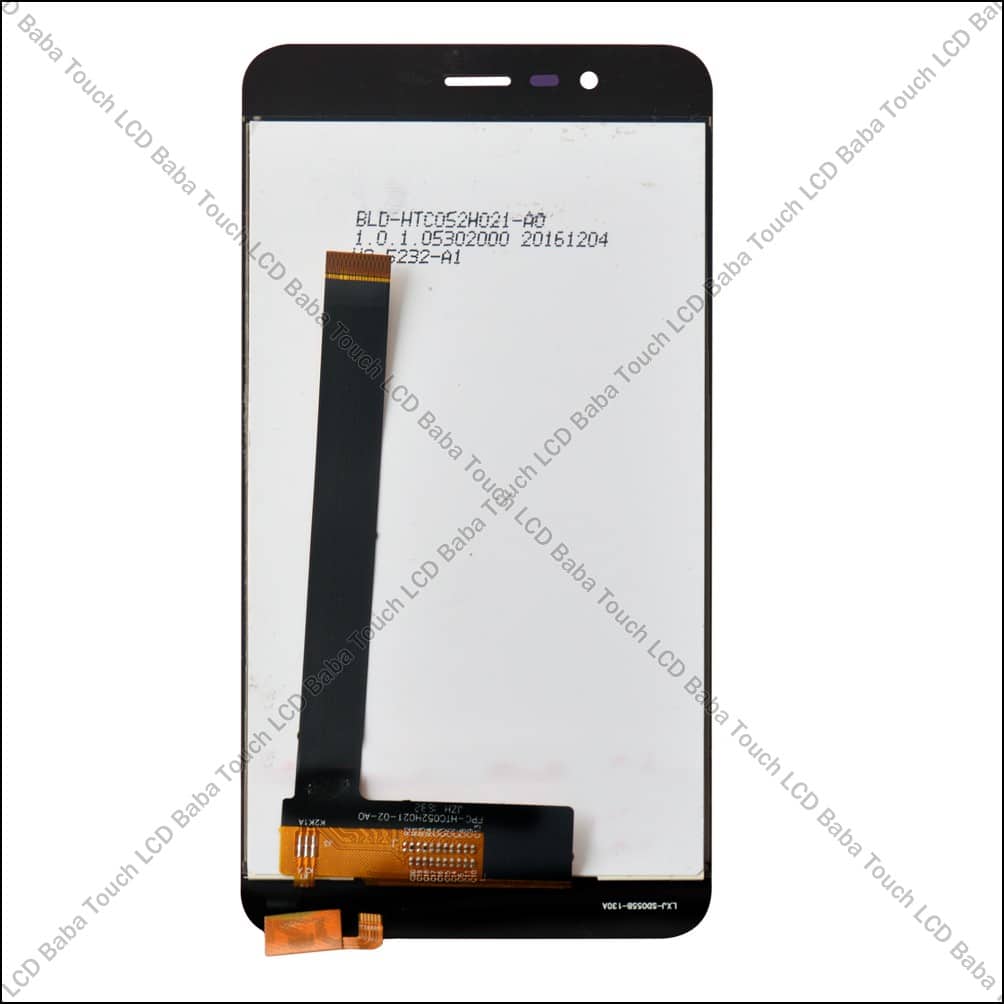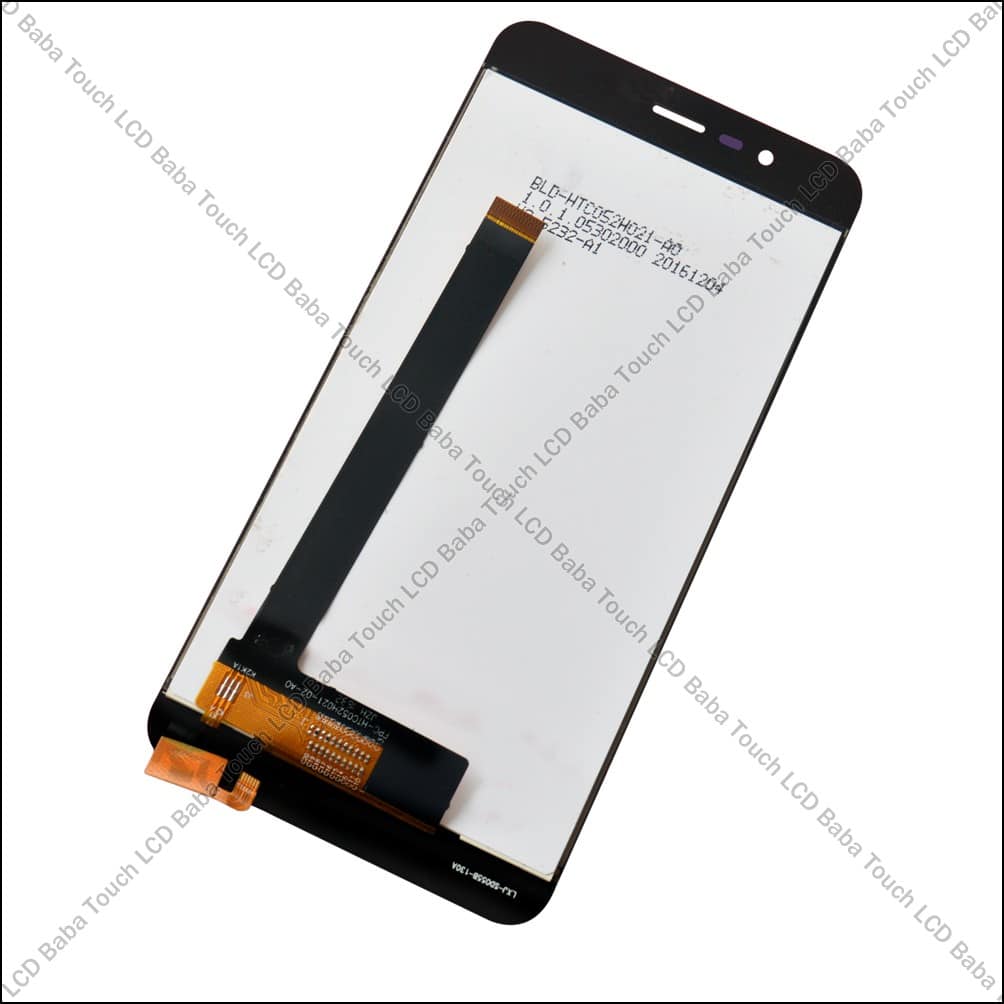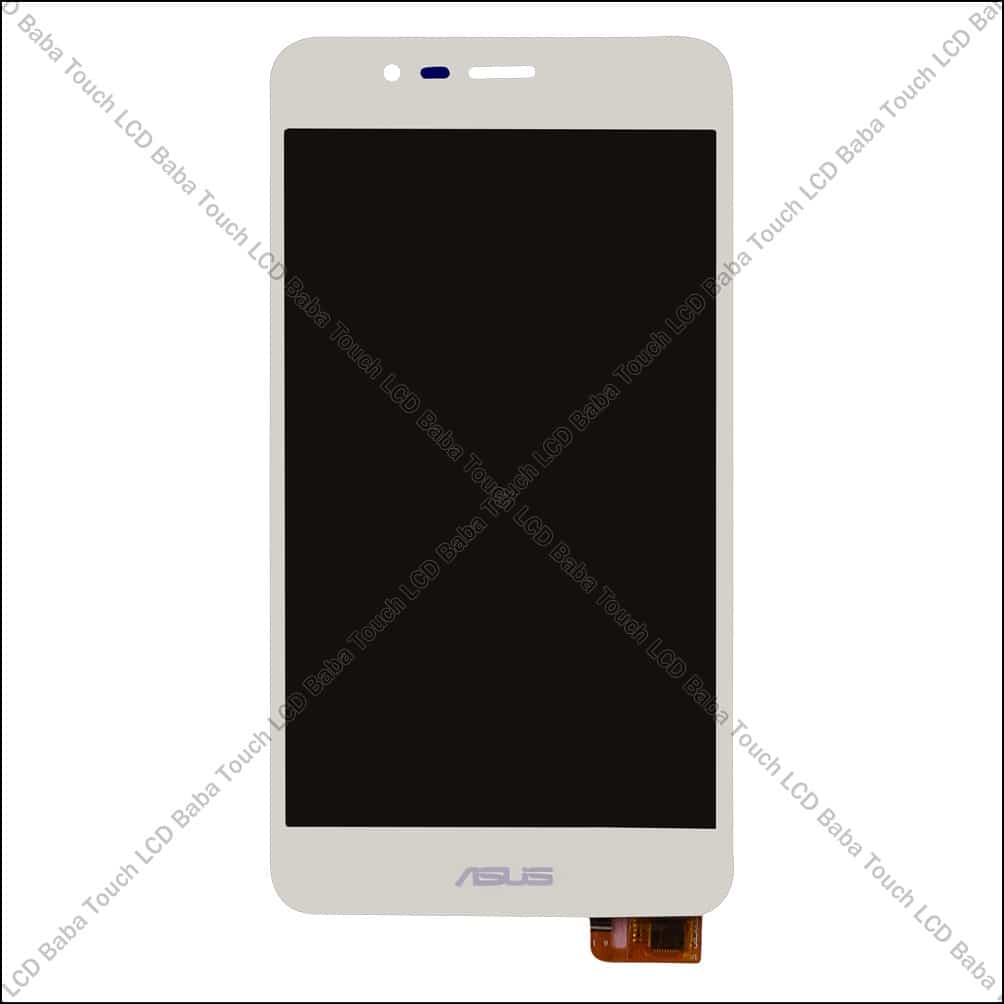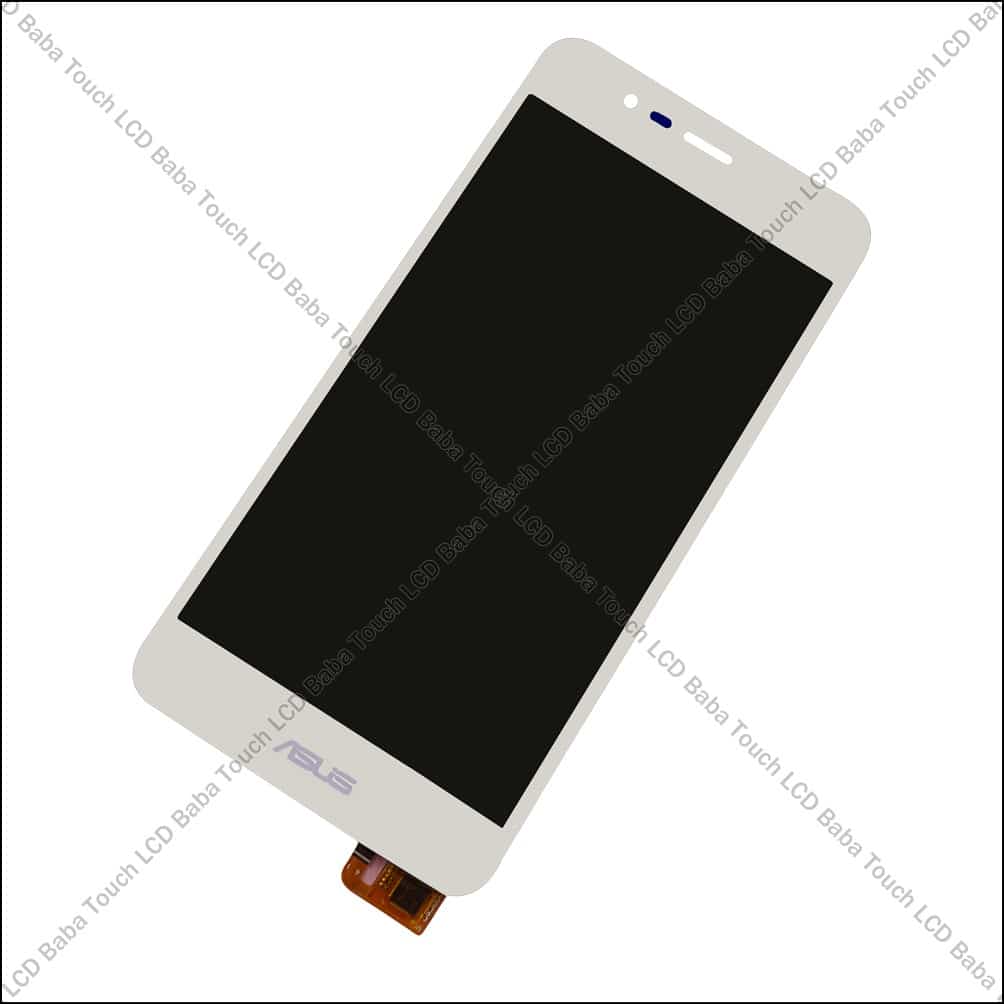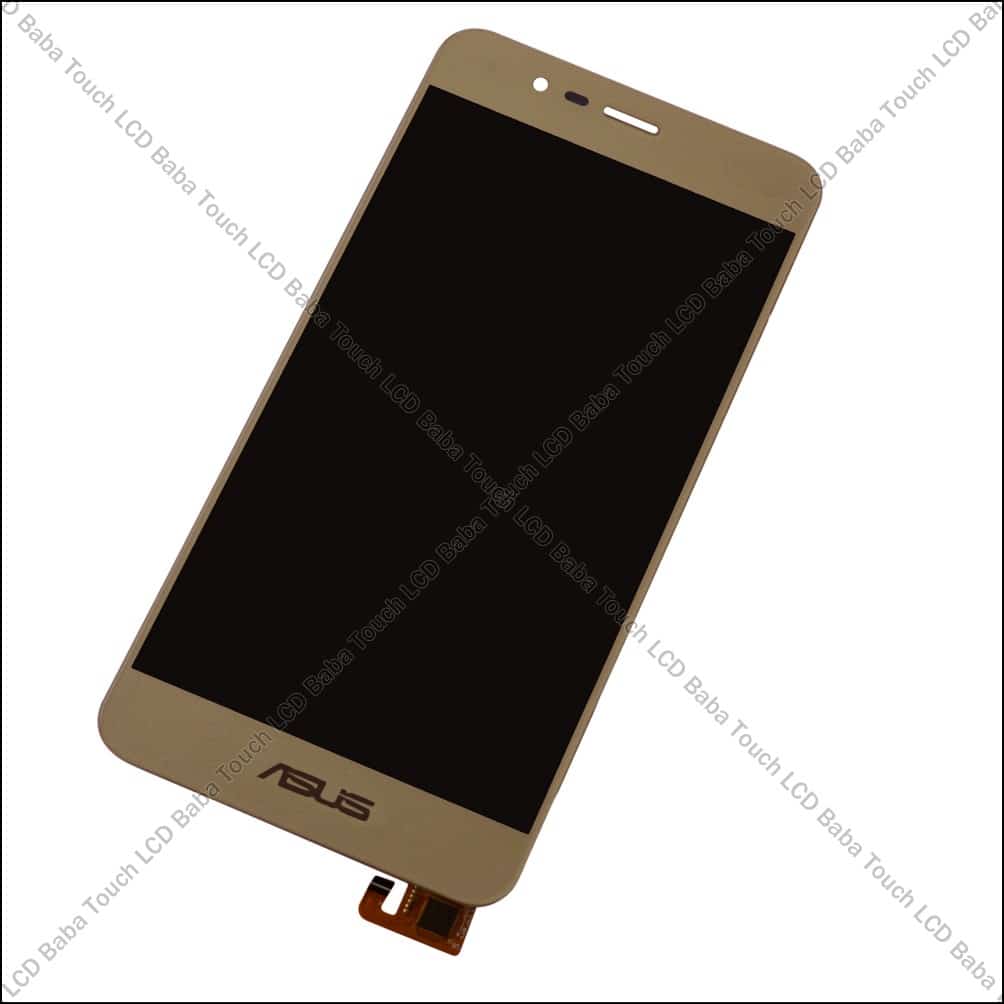 Shipping, Return and Refund Policy
All the products supplied by us come with 30 days return, refund, and replacement guarantee. To return a product, It should be in the same condition as we sent. You can't use or fix the product if you want to return it. For complete details about Shipping, Returns and Warranty, please click here.