If you are looking for the Asus Zenfone 5 2018 display and touch screen combo, we can help. The spare part you see on this page is a complete display replacement unit for Asus Zenfone 5 2018 model. In this display unit, you get the display, touch screen as well as the outer frame as shown in the photos.
What is the meaning of a Combo Display?
The simple meaning of a combo is a complete unit of display and touch screen glass combined in a single unit. The combo is also called as Folder in local markets. When companies make mobile phones, they paste the touch screen glass on the top layer of display for additional clarity and brightness. In case of any accidental damage to the display or touch screen glass, you need to replace the complete combo consisting of the display and touch screen glass.
Which model is called Asus Zenfone 5 (2018) ZE620KL?
Zenfone 5 2018 is also called ZE620KL, and this model was not launched in India. If you have a Zenfone 5 2018 phone, most probably you bought it overseas. This model was not officially launched in India, but there are many sources of getting unofficial phones in India so that you might be having this phone with you.
It is a very popular phone having loads of features, and if you are in India, looking for Zenfone 5 2018 screen replacement, we can certainly help. The display shown on this page is perfectly suitable for your phone. Just make sure that the model number of your phone is ZE620KL, and you are good to go. If the model number of your device is different and you are sure you've Zenfone 5, please contact us so that we can assist you further.
What is the use of the middle frame in a Combo?
The outer frame is also called the middle frame of the phone, and It is the base for pasting the display. If you buy Zenfone 5 2018 display without the frame, you've to affix it manually, and you won't get the perfect finishing. The display we supply is already pasted in the frame, and there is no need for manual pasting. It is just like buying the front half portion of your phone in brand new condition.
The display with the outer casing is loved by customers because it is very easy to fit, and the mobile phone becomes completely new once again. If you've any dents or scratches on the side body, those scratches will also disappear because you are replacing the side frame as well.
Can I purchase this display If I bought the phone overseas?
Yes. This display is suitable for the Asus Zenfone 5 2018 model number ZE620KL and ZS620KL (China and International Variants). It is very likely that you bought the phone overseas because this phone was launched in India under the name of Zenfone 5z.
Please note that this display will not work in Asus Zenfone 5z Indian Variant due to display's version difference. So please buy this display only for ZE620KL or ZS620KL model number and this display will not work in Indian variant which are mostly having the model number as ZS621KL.
Zenfone 5 2018 Display Specifications
| | |
| --- | --- |
| | This combo is 100% original, tested and suitable for Asus Zenfone 5 2018, model number ZE620KL. |
| | The Zenfone 5 2018 features a 6.2″ IPS LCD display boasting a resolution of 1080 x 2246 [email protected] |
| | This is a complete display unit consisting of display and touch screen glass both. |
| | The combo is already fitted/pasted in the frame and you don't need to paste it manually. |
| | The folder also comes along with the outer frame as shown in the photos. |
| | It is a 100% original part which offers 100% quality, colors and brightness. |
| | We source the combo from the same manufacturer who makes for the company. |
| | Our techicians test and verify each piece for 100% perfect working before dispatch. |
| | We back our products with 30 days refund, return and replacement guarantee. |
| | The stock is readily available with us and shipping time is very fast. |
| | You can order the product using Cash on Delivery or Online Payments. |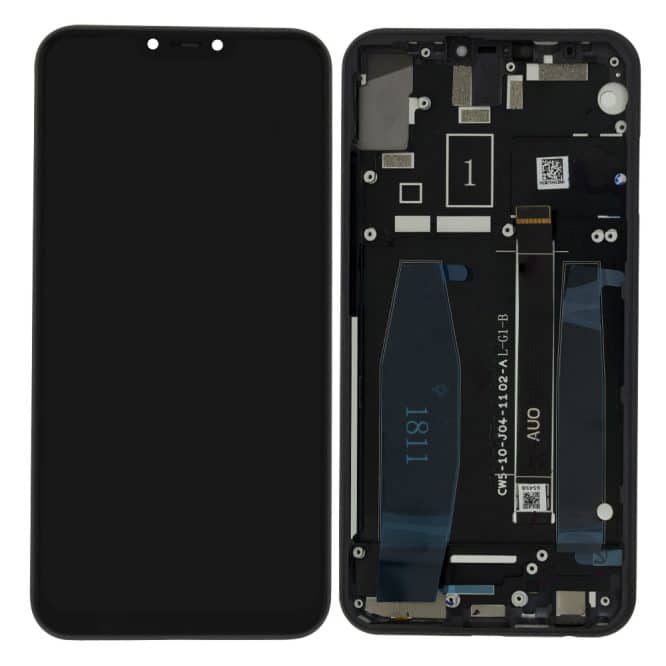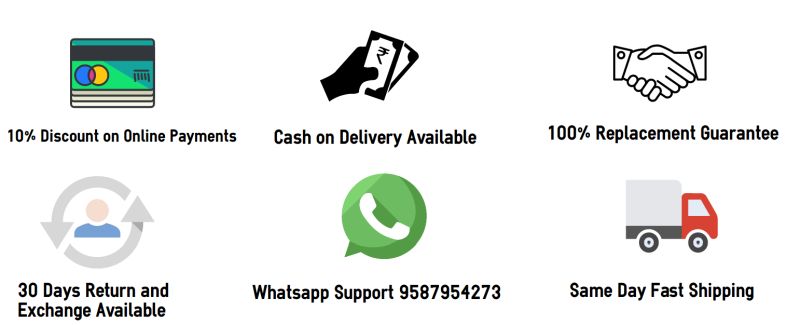 Frequently Asked Questions
Q: How much does it cost to replace a broken Asus Zenfone 5 2018 display in India?
The price of a 100% original Asus Zenfone 5 2018 ZE620KL display replacement is around Rs 3800-4000. If you buy a first copy screen replacement, then the combo costs about Rs 1800-1900 in India. You may have to pay additional repairing charges on top of the display's price to a mechanic.
Q: Can I replace the Asus Zenfone 5 2018 display myself at home? 
It is quite easy to replace Zenfone 5 2018 display at home provided you've some tools and how-to knowledge. For a customer trying self-replacement for the first time, it can be a little tough. The main challenge will be removing the back panel safely because it is glass made. If you've removed the back panel successfully, then adjacent tasks are much more comfortable.
In case you are not confident about your expertise, you shouldn't try this at home. It would be a lot better if you simply visit a technician's shop and ask him to replace the display. The charges for installing the display are like Rs 200-300, and some mechanics can charge up to Rs 500 depending on the situation.
Q: Can I use this display in Asus Zenfone 5z?
Yes, you can use this display in Zenfone 5z, but It will not work in the Indian Variant. If you have got a phone having the model number ZS620KL or ZE620KL, this display will work without any issues. For further discussion, you can always call us at 9587954273.
We can even send you a display on a trial basis. If it works, you can keep it; otherwise, you can return it for a full refund. You can't use this display in Zenfone 5z Indian Variant. This display works only in China and International Variants.
Q: The broken display is still working. Can I continue using it? 
Yes, you can use a broken display if you feel comfortable. A hairline crack on display is not a big issue, but if the damage is more intensive, we suggest replacing the complete combo immediately. If the display is damaged critically, then glass particles may start coming out and hurt your hands. To avoid such issues and for maximum safety, don't ignore the cases when the damage is beyond normal.
Q: Why is this display not available in the local markets?
The shopkeepers in the local market will not stock these screens because the phone belongs to China and other foreign countries. Every year, Lots of people emigrate to India, and they still have the phones they bought overseas. Now, if they need a display for the phone they bought outside India, we have it available. We do stock many models that are not launched in India; however, many people still need those models.
Q: Will I need any type of glue or adhesive to stick the display? 
No, you don't have any glue or adhesive to stock the display. The display is pre-fitted in the frame, and It is just like replacing the broken part with a new one. You need to dismantle the phone, remove the broken Zenfone 5 2018 display and replace it with a new one. That's all. There is no need to pasting the display as everything is ready for you.
Q: Can I return the display If it doesn't support my phone?
The display is tested for working before dispatch, and if you use it in the right model, it will work without any doubt. In an improbable event, if you face any issues with the display, you can return it for a full refund. Please make sure that you don't use or fix the screen on your phone.
You can, however, connect the display temporarily to your phone's motherboard and test it, but don't tamper with the product in any way if you want to return. Please don't remove the screen guard and other seals from the display. We have no issues with returns, but we can't restock used products.
Q: What is the average lifespan of a display replacement? 
The Zenfone 5 2018 display replacement we sell here is 100% pure original, exactly the same as comes with a brand new phone. This display replacement will easily last up to 5 years, provided you keep your phone it in a safe manner. We source the part from the same OEM (Original Equipment Manufacturer) who makes for Asus, and hence there is no quality or durability difference. We guarantee 100% satisfaction in all the aspects.
Shipping, Return and Refund Policy
All the products supplied by us come with 30 days return, refund, and replacement guarantee. To return a product, It should be in the same condition as we sent. You can't use or fix the items If you want to return. For complete details about Shipping and Returns, please click here.