Asus Zenfone 5 is one of the most successful phones from Asus ever. We believe this handset prominently established Asus in India as a leading brand. This handset was fairly priced, high on features, and that's why so many customers bought it. Please note that Asus Zenfone 5 Model Number is Asus_T00J and before you order the display replacement, always be sure to match the model number of your device to the model listed here so that you always get the right product.
Mobile phones break very easily, and almost everyone in the world has broken their cell phone at least once. When the handset falls, its display or touch screen stops working, and then you need to replace the display to continue using the phone.  On this page, we offer a replacement display with touch screen digitizer glass for Asus Zenfone 5. Please note that this is not a new mobile phone but a new display unit for the phone. You can use this new display to replace a broken display or touch screen digitizer glass.
What is a Asus Zenfone 5 Display Combo?
Asus Zenfone 5 phone comes with a combined module of display and touch screen glass. These days, all mobile phone companies make the screens by employing folder technology. It means that the display and the glass are attached, and you can't replace them individually. A combined display and touch screen provides an amazing dust-free and immersive viewing experience.
When you drop the phone and see visible cracks on the touch screen glass, you need to replace the complete display unit. We understand that the inner display might not be broken yet, but the screen is designed in such a way that you can't replace the parts individually. Certain hacks in the market allow the replacement of display and touch screen glass separately, but you'll destroy your phone's quality.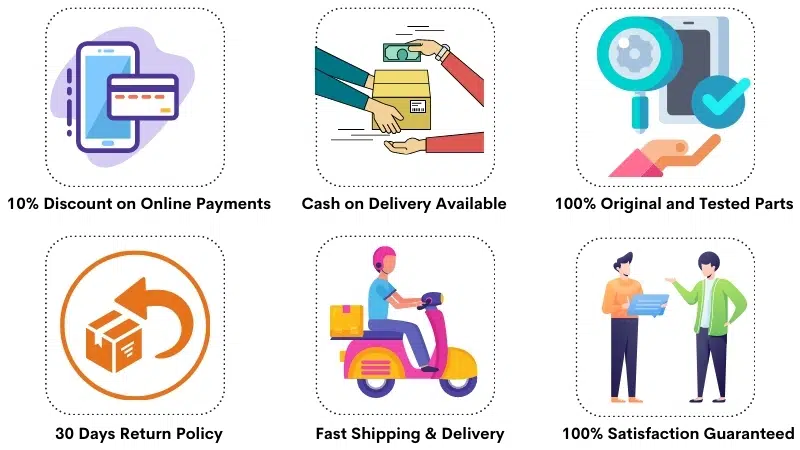 Where to find the model number of the phone?
Buying a display for the right model number is very important otherwise, you can not use the display. There is a lot of confusion among customers regarding the correct model numbers of Zenfone 5. The display we sell on this page is suitable for  ASUS_T00J. So if you need an ASUS_T00J display, feel free to buy from this page as it will work like a charm. This model number is also visible on the backside of the battery or in the Settings-->About section. See how the model number looks like on the battery :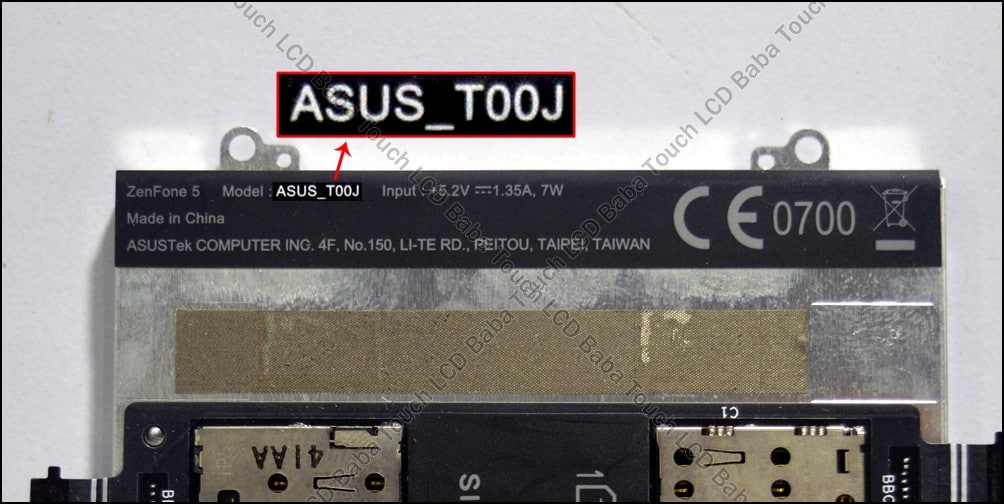 Asus Zenfone 5 Display Specifications
| | |
| --- | --- |
| | This display is 100% original, tested and suitable for Asus Zenfone 5 (Asus_T00J). |
| | The Asus Zenonfe 5 display size is 5.0″, the display type is IPS LCD and the resolution is 720 x 1280 pixels. |
| | It is a complete combo of display and touch screen digitizer glass combined into one. |
| | The main touch screen glass comes with Corning Gorilla Glass 3 protection. |
| | You can use this combo to replace a broken inner display or the top layer of touch screen glass. |
| | The new display offers 100% the same colors, quality and brightness as before. |
| | We make sure to test each display on Asus Zenfone 5 motherboard for flawless working. |
| | We back our products with a 30 days return, refund and replacement period (in unused condition). |
| | You can also test the new display with your phone in an open condition and verify its working condition. |
| | The display is readily available in stock and turnaround time is very fast. |
| | You can order the new display by using Cash on Delivery or Online Payments. |
Common Customer Questions
Q: How much does it cost to replace a broken Asus Zenfone 5 display in India?
The price of a 100% original Asus Zenfone 5 display replacement is around Rs 1800-2000. If you buy a first copy screen replacement, then the combo costs about Rs 900-1000 in India. The installation charges are extra and not included in the display's price.
Q: Can I install the new Zenfone 5 display at home?
Asus manufactures overly complicated phones, and their inner structure is much different from the usual. For this reason, we don't suggest installing the display at home unless you are a trained technician and know what you are doing. In case of any confusion and hesitation, visit a technician and pay him around Rs 150-200 to install the new display on your phone.
Q: Is it possible to replace the touch screen glass individually?
If you drop the phone and break only the touch screen glass, you might be enticed to replace it alone. Many customers go to the official service center and ask them to replace only the glass, but the official service center will always deny doing that. For your information, official service centers work on their own quality norms, and they have a standard protocol for replacing the display, which is replacing the complete combo.
It is possible to replace only the touch screen glass, and you can easily find a touch screen for a meager price in the market, but that is not going to do any good to your phone. If you purchase and install a duplicate touch screen, you'll face many issues that you never experienced before. The counterfeit touch screen will work stiffly, and you've to press much harder to make it work.
Q: Is it safe to order the Asus Zenfone 5 display online?
Many customers face issues finding the screen replacement offline, and when they can't find it locally, they search for it online. They want to purchase the display but have lots of questions in their mind and especially want to know about the guarantee and what if the new display doesn't work and lots of such questions.
Please note that before we ship a new display, we actually test it for working and then send it to our customers. Before you assemble/install the display on your phone, you can also test it without fitting, and this is how all the technicians test the screens before pasting them permanently. It is 100% safe to purchase the screen replacement online, provided the seller sends you a tested product. If the display is pre-tested for working like we always do, there is no chance of a defective product. Still, we offer a 30 days return and refund period so that our customers can buy with confidence.
Q: Why are Asus screens hardly available in the local market?
Asus is a popular brand, but still, not everyone has Asus phones. The popularity of a particular brand also depends on the locality, and if you bought the phone online, you might have a hard time finding its spare parts and screens in the market. The shops in the local market mainly focus on hot selling items and tend to ignore models which don't sell fast, and that's why you might not be able to find the screen replacement in offline markets. Still, you don't need to worry as you can easily find a display online for almost any popular model.
Q: Do you test the new display before shipment?
Yes. We always test the new screen on an actual motherboard of the Asus Zenfone 5. It means that before we dispatch the part to the customer, we actually test the new screen on an actual Zenfone 5 handset for perfect working and then dispatch it to our customers. We connect the combo to the motherboard, turn on the phone and simulate the testing process in real-time. This is to ensure that we are sending a flawless part to our customers.
Q: Can I return the Asus Zenfone 5 display if it doesn't work?
Sure thing. We always simulate the testing in our quality assurance unit and then dispatch the products. As a customer, you also get a testing warranty and before you head to assemble the display, always make sure to take a trial. It is your responsibility to verify the working condition of the product with your phone, and you can easily do that.
To test the new display, please connect the new display to your phone's motherboard and turn on the phone. This is called testing the display in open condition without gluing it to the frame. You can easily test all the display features and use the touch screen, and after verifying everything, you can install the product with confidence. If you face any issues while testing the product, we offer a 30 days return and refund period.
Asus Zenfone 5 Display Photos
These photos show the actual product you'll get after your order. As you can see, It is a complete assembly of display and touch screen digitizer glass. You need to take out the broken display from your phone and replace it with a new one. It is how the screen replacement actually works.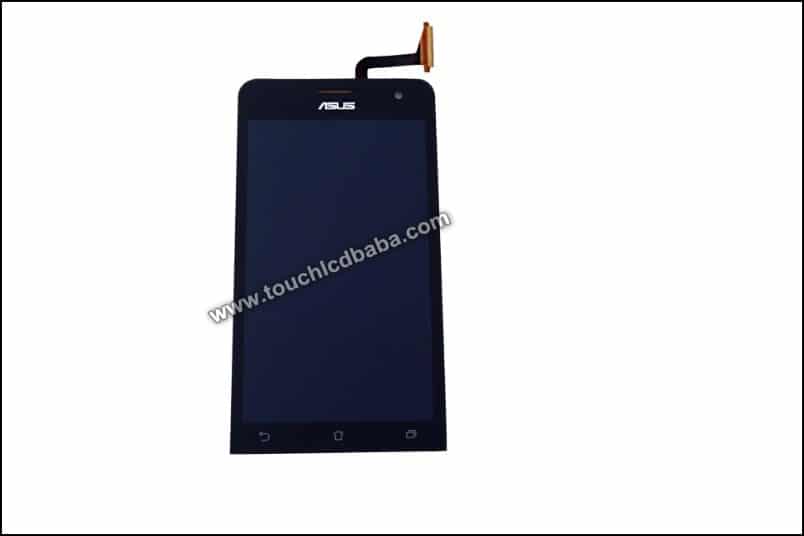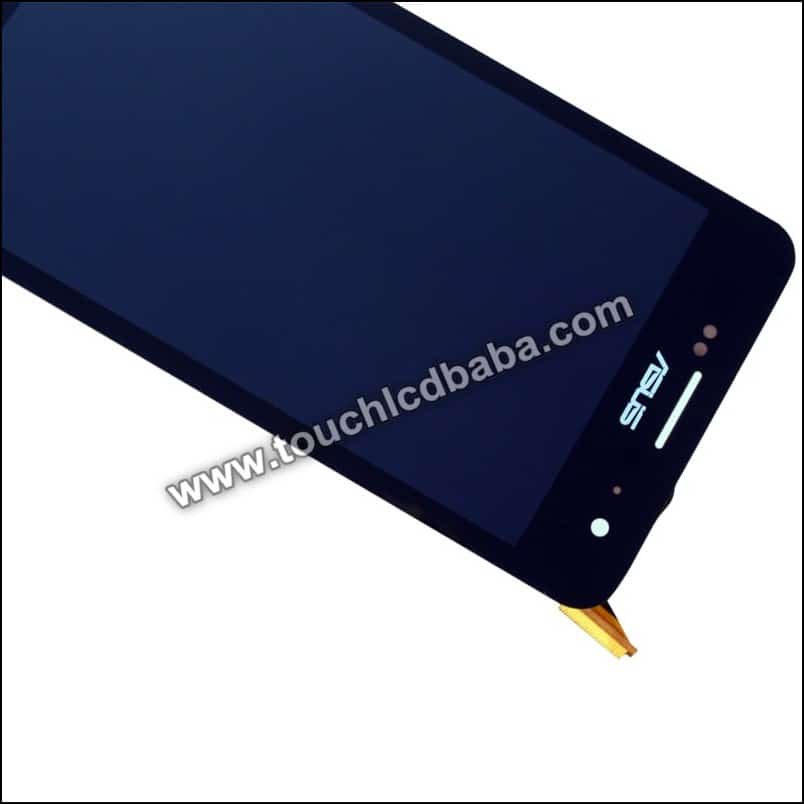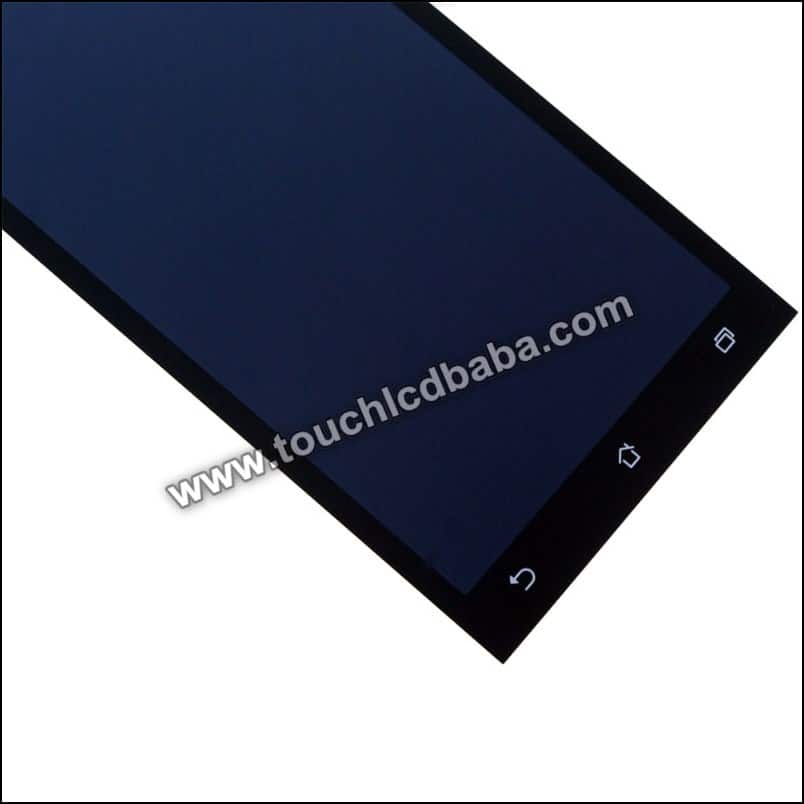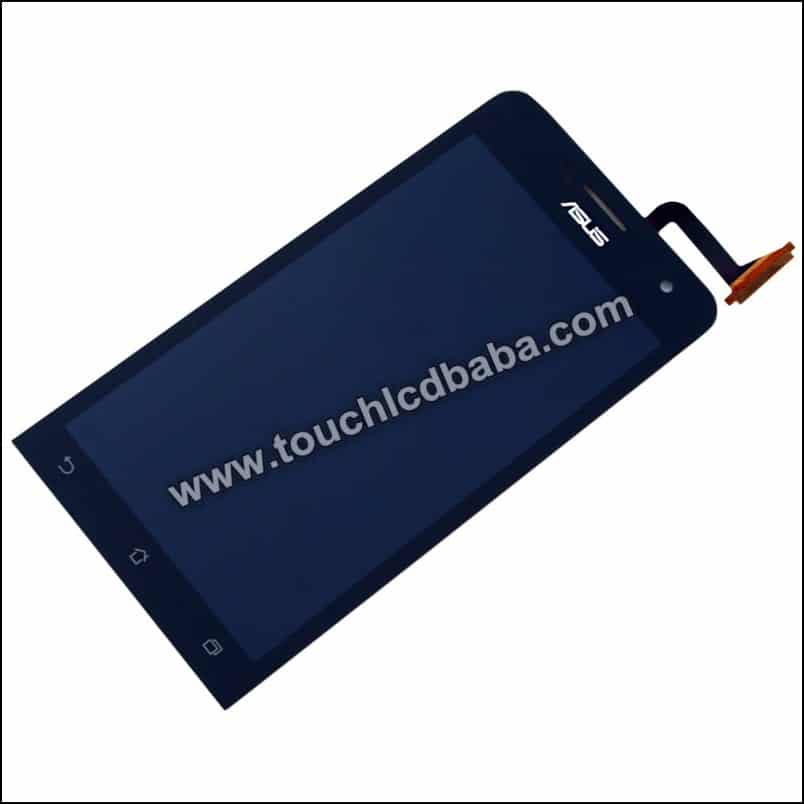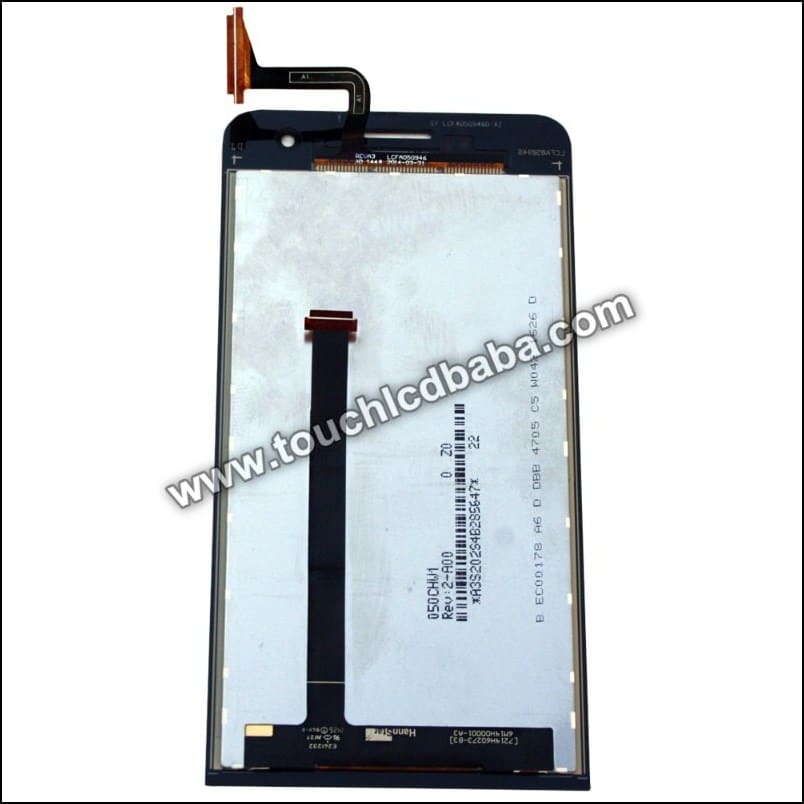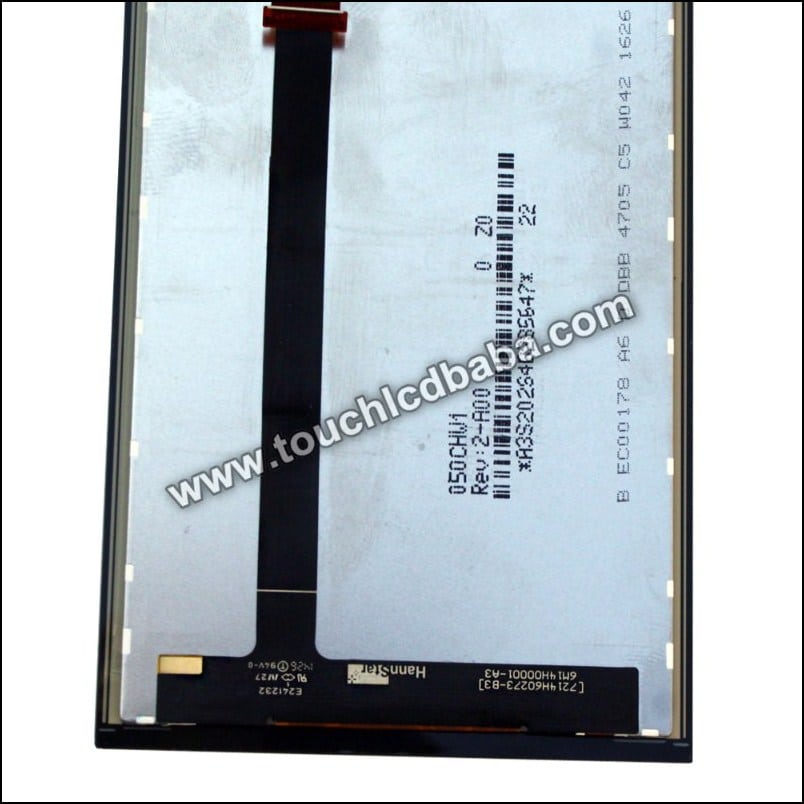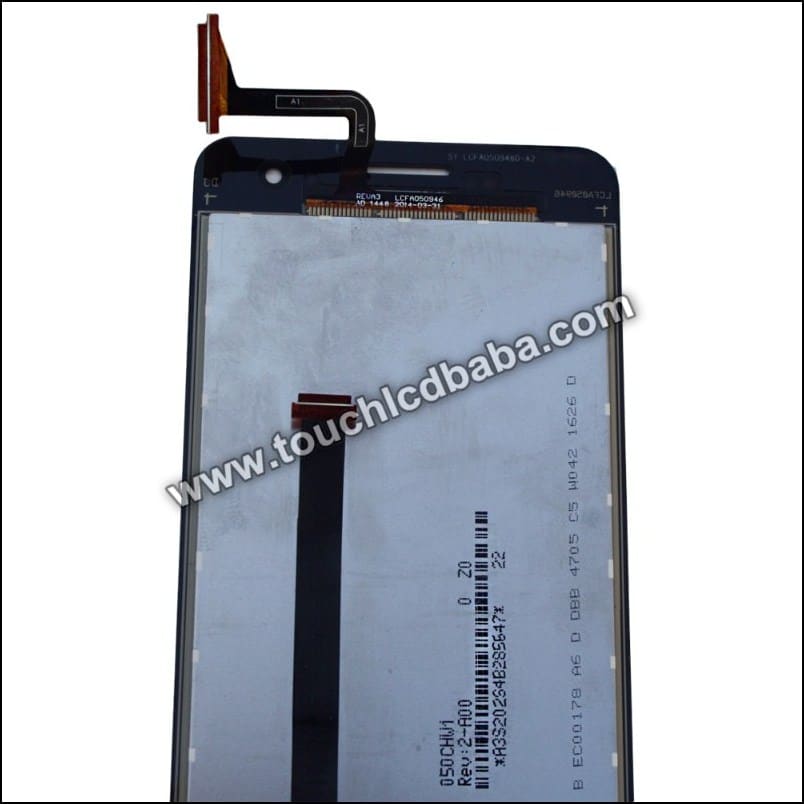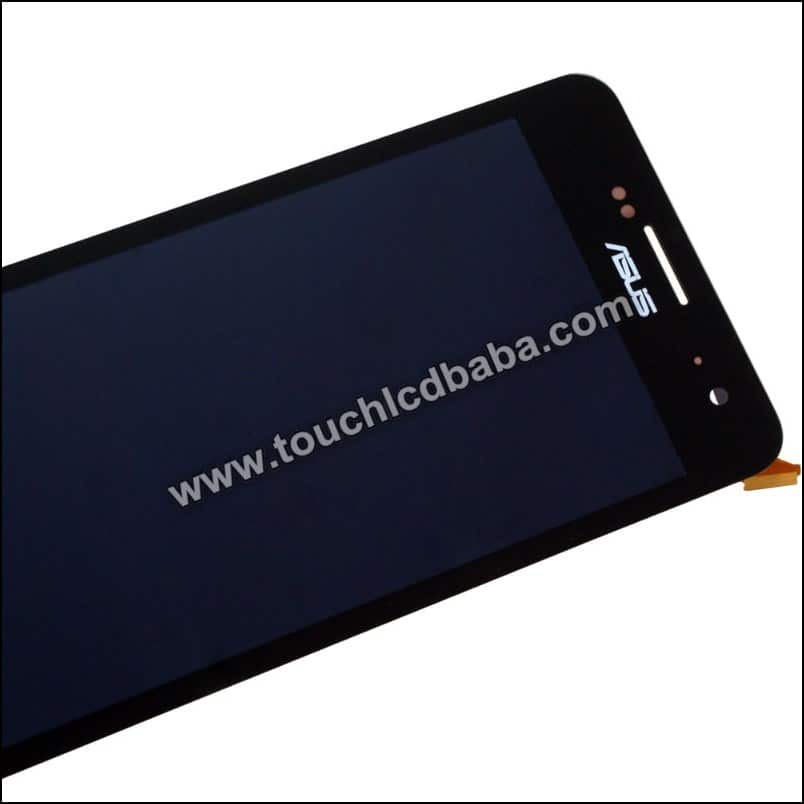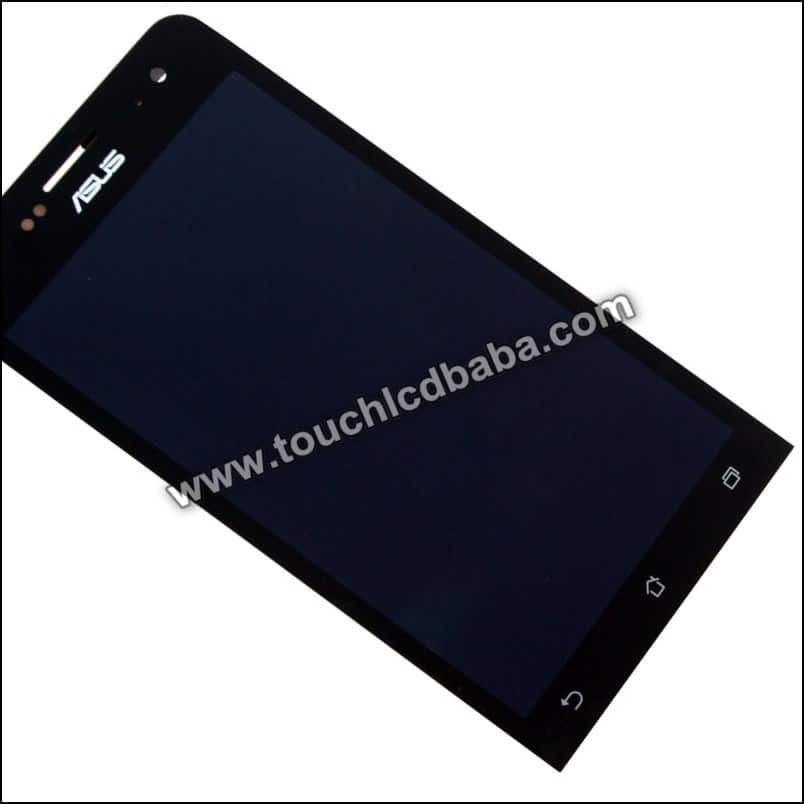 Shipping, Return and Refund Policy
All the products supplied by us come with 30 days return, refund, and replacement guarantee. To return a product, It should be in the same condition as we sent. You can't use or fix the display if you want to return it. For complete details about Shipping, Returns and Warranty, please click here.