This page is all about the HTC One A9 display replacement and provides a new display to replace a broken display or touch screen glass. Almost daily, we talk with die-hard HTC fans who don't want to give up on their HTC device. Their device has become older, but we've seen customers in love with HTC phones. The HTC A9 is such a phone with a stunning AMOLED display, and lots of customers still purchase its screen replacement despite the high price. The phone features an AMOLED display, and that's why you shouldn't compare it with the ordinary IPS or TFT screens' prices.
On this page, we offer a complete display and touch screen digitizer glass combo for HTC A9, which is a one-stop solution for all kinds of display and touch screen-related issues. Whether you've broken the inner display or the touch screen glass, you can replace the complete display unit by replacing the combo as shown on this page.
HTC One A9 Display Specifications
| | |
| --- | --- |
| | This display is 100% original, tested and suitable for HTC One A9. |
| | The supported model numbers are One A9, 2PQ93, A9u, 2PQ910. |
| | The HTC One A9 display size is 5.0″, the display type is AMOLED and the resolution is 1080 x 1920 pixels. |
| | It is a complete unit of display and touch screen glass combined into one. |
| | The touch screen glass comes with Corning Gorilla Glass 3 Protection. |
| | The new display offers 100% the same colors, quality and brightness as your stock display. |
| | We test each piece on the actual motherboard of HTC A9 to ensure 100% perfect working product. |
| | We back our products with a 30 days return, refund and replacement guarantee (in unused condition). |
| | You can easily test the display before installation and we offer testing guarantee on all products. |
| | The display is readily available in stock and shipping time is very fast. |
| | You can order the display using Cash on Delivery or Online Payments (10% additional discount). |
Why is the HTC One A9 display so costly?
Many customers inquire about the display replacement for HTC A9, but they get surprised with its price tag. Please note that this phone comes with an AMOLED display, and that's why the price is high and probably not suitable for a large chunk of customers. As a customer, you might not be willing be spend so much on the phone unless you've some vital data like contacts, photos, and documents on your phone.
We totally understand that many customers backpedal because of the price, but currently, we don't have a cheaper alternative that offers the AMOLED display's quality. We are not sure If lower-quality alternatives are available for this model, but we don't sell such products anyway. The sole reason for the high price is the AMOLED display quality which is never available for low prices. The manufacturing costs of AMOLED screens are much higher because such screens offer amazing colors and a mesmerizing viewing experience.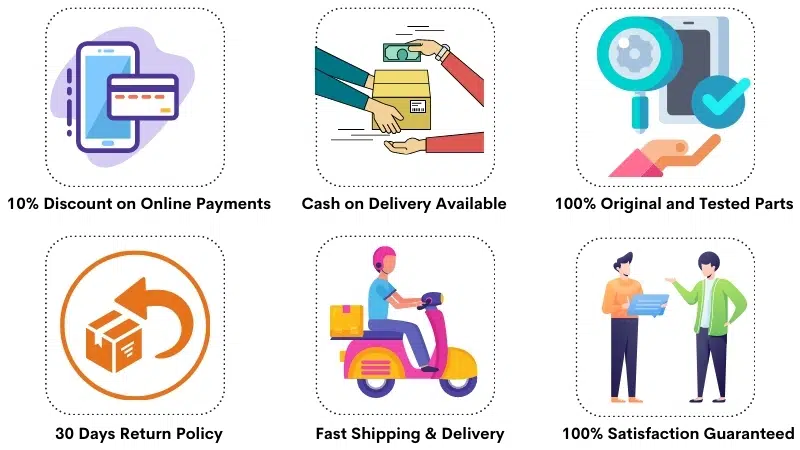 What if only the touch screen glass breaks?
If you drop the phone from a moderate height, only the touch screen glass will break, and the display will stay intact. In fact, you should still be able to use the phone, and even the touch screen will work flawlessly. In such cases, you might think about replacing only the broken glass and reuse the display, which is in intact condition. This solution sounds perfect in theory, but a mobile phone display structure makes this very difficult to execute because the display is combined with the touch screen glass.
Please note that the touch screen works in conjunction with the display, and it is not a standalone part. The touch screen is merged on the top layer of the display, and glass is pasted using LOCA glue. If you try to part the display and touch screen glass, both parts will eventually break. That's why combo replacement is the ultimate solution to this problem.
Common Customer Questions
Q: How much does it cost to replace a broken HTC One A9 display in India?
The price of a 100% original HTC One A9 display replacement is around Rs 4800-5000. If you buy a duplicate screen having IPS/TFT quality, then the combo costs about Rs 1800-2000 in India. Please note that an IPS display can't match the quality of an AMOLED display in any case.
Q: What do I get if I purchase a HTC One A9 display combo?
The combo represents a complete unit of display and touch screen glass combined into one. If you purchase a combo, it means you are buying the complete display unit, which helps you replace a broken display or touch screen digitizer glass. The display combo can resolve all the issues related to the inner display or top layer of touch screen glass.
Q: Is it possible to replace only the glass and reuse the same display?
The only glass replacement is not a cakewalk because it is hard to decouple the broken display unit from the frame, separate the broken glass, and then paste a duplicate glass. The mobile phone screens are fragile, and if you try to separate two pasted glasses, both will eventually break. It is a risky procedure, and even if it is successful, the outcome will be way off than what you had before.
It is possible to replace only the glass, but what you get after replacement will not be appreciated by you. The most common problems are reduced brightness, spotty display, dust and white specks inside the display. Such screens feel very clumsy and distracting, to say the least.
Q: Should I install the new display myself at home?
Please note that AMOLED screens are fragile by nature, and the wrong installation could easily lead to irreversible damage. If you are not an experienced technician, we suggest you don't try this at home. At best, the results will not be perfect, and at worst, you could end up damaging other components of your phone.
Some customers think that they can watch a video on Youtube and easily accomplish the installation, but that's not a reality in the vast majority of cases. You might not have the desired skills or tools in your hands, and we strongly discourage doing this at home. A technician normally charges around Rs 150-200 to install the display, and that's the best way to go.
Q: What can I do if the new display doesn't work on my phone?
The fear of receiving a defective or non-working display ghosts many customers, and it is very natural. As a customer, when you invest a substantial amount for a screen replacement, you would certainly like it to be in the best shape, and we also care for this. Before we send a new HTC One A9 display to you, we make sure to test it on our phone for 100% flawless working and then dispatch it to you.
After receiving, you should never assemble the display without testing its compatibility with your phone. We are 100% certain that you won't run into any trouble, but it is a standard rule that you must always test the display and then assemble it.
Q: Can I return or claim a display after installing it?
No. You can't return a display after installing/pasting it on your phone. Some have asked what if the display malfunctions after a month or so, and they want the assurance to replace it for no charge. Once you've tested and verified that the new display is flawless and working perfectly, no further warranties are applicable whatsoever.  Here are the main reasons :
A 100% perfectly working display can be ruined only by the user.
It is easy to damage the display during installation, and many people try it at home.
Some customers think that they can do anything with the product and return it.
After verifying the working condition of the display, we can't take any responsibility.
It is impossible to determine how the customer uses the phone and what happened with the display.
It is solely the customer's responsibility to take care of his device, and it's not the seller's responsibility.
Physical damage is not always the case because internal damage also happens in many cases.
Some customers even claim that the display broke automatically, and we really don't want to deal with unwanted customers.
A mobile phone screen can go bad due to extreme pressure, and such cases are not diagnosable.
Please always keep in mind that you should use a mobile phone with care and avoid keeping it with other objects like coins, keys, and metals. We are sorry to disappoint you if you were searching for a warranty after fixing the display because such things don't exist in this business.
Q: How is it possible to make low-quality screens for low prices?
Just like it is possible to make cheap shoes by using the lowest quality material. When the demand for a particular model is high in the market and customers don't want to pay for the original, manufacturers reduce the display quality and create a subpar product. It is like the original display is AMOLED, but the duplicate display is TFT/IPS quality. They change the display quality and target all the customers who are willing to sacrifice the quality but need a cheap solution. Just for the information, duplicate screens sell way more than the original ones because customers quickly embrace low-priced products without a second thought.
HTC One A9 Display Photos
These images show the actual product you will get after your order. This is the HTC One A9 complete display and touch screen combo that you can use to reverse a damaged display or touch screen glass. You need to take out the broken combo from your mobile phone and fix the new one in place of that. That's all. Got any questions, please call us at 9587954273.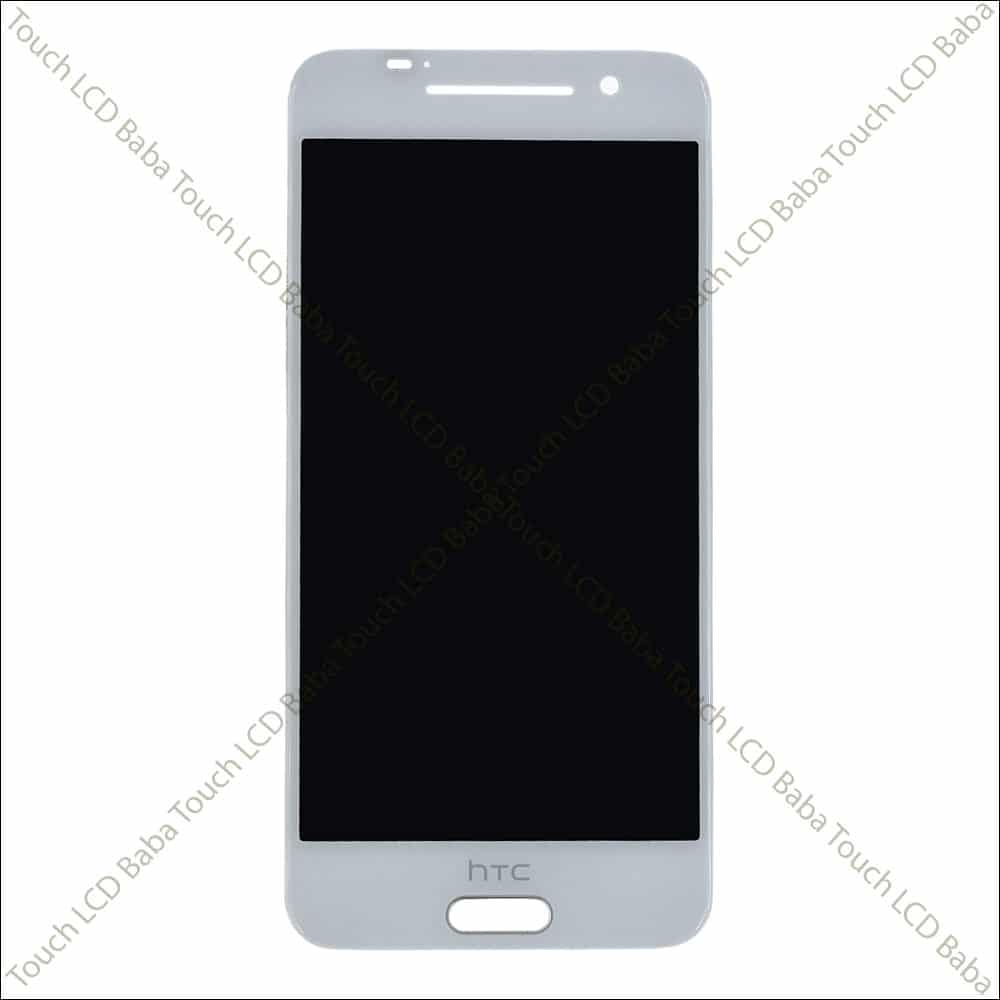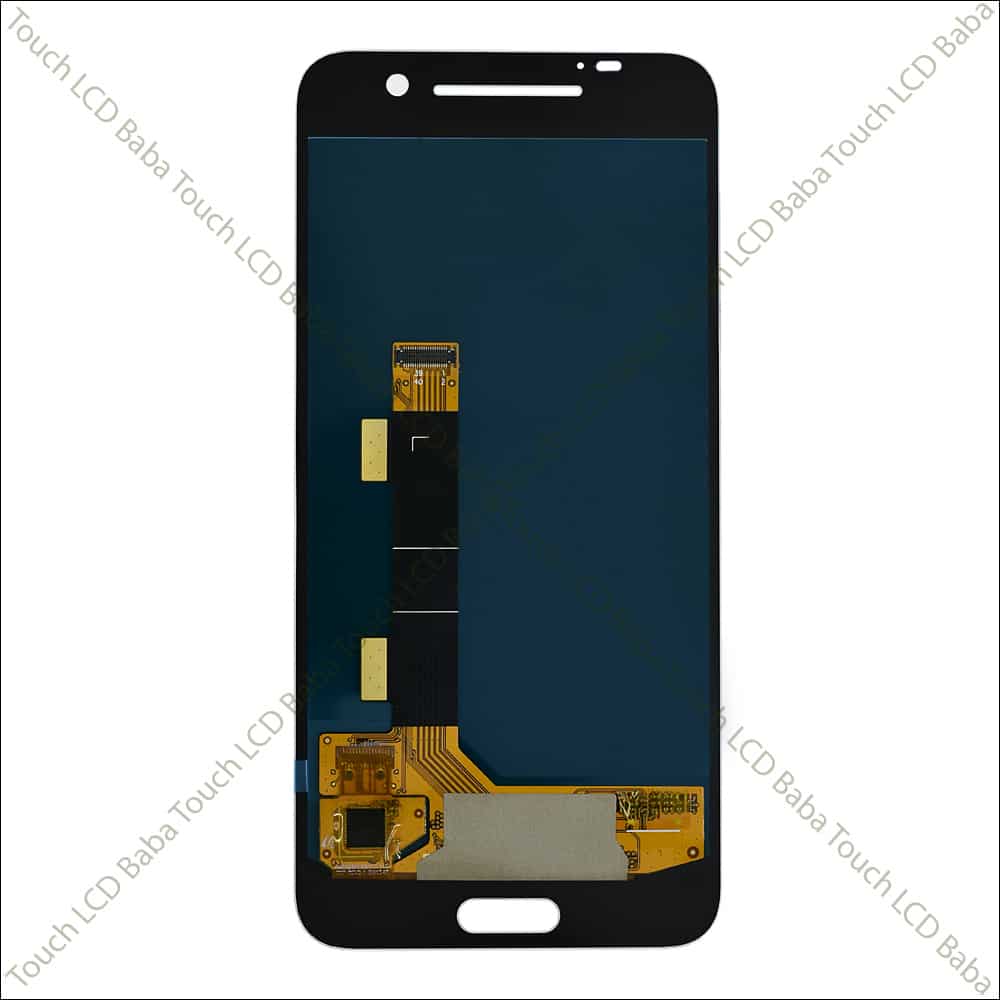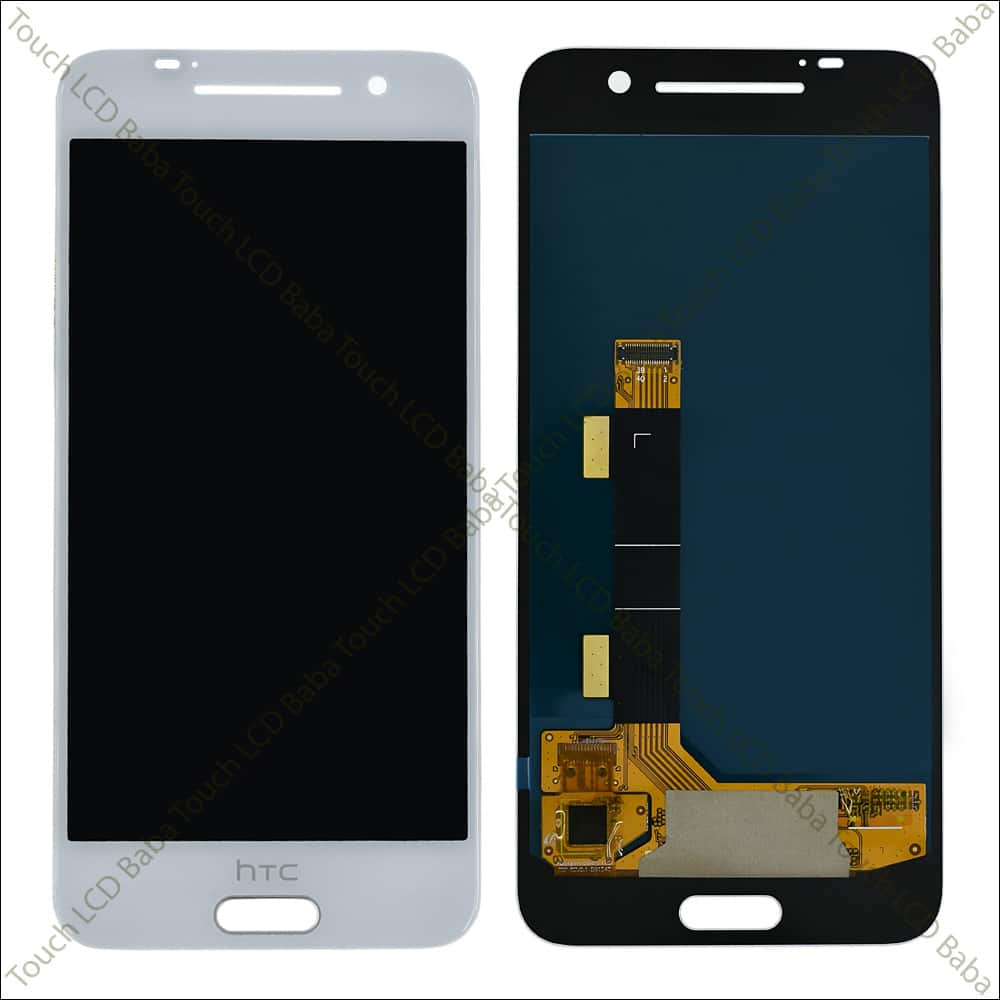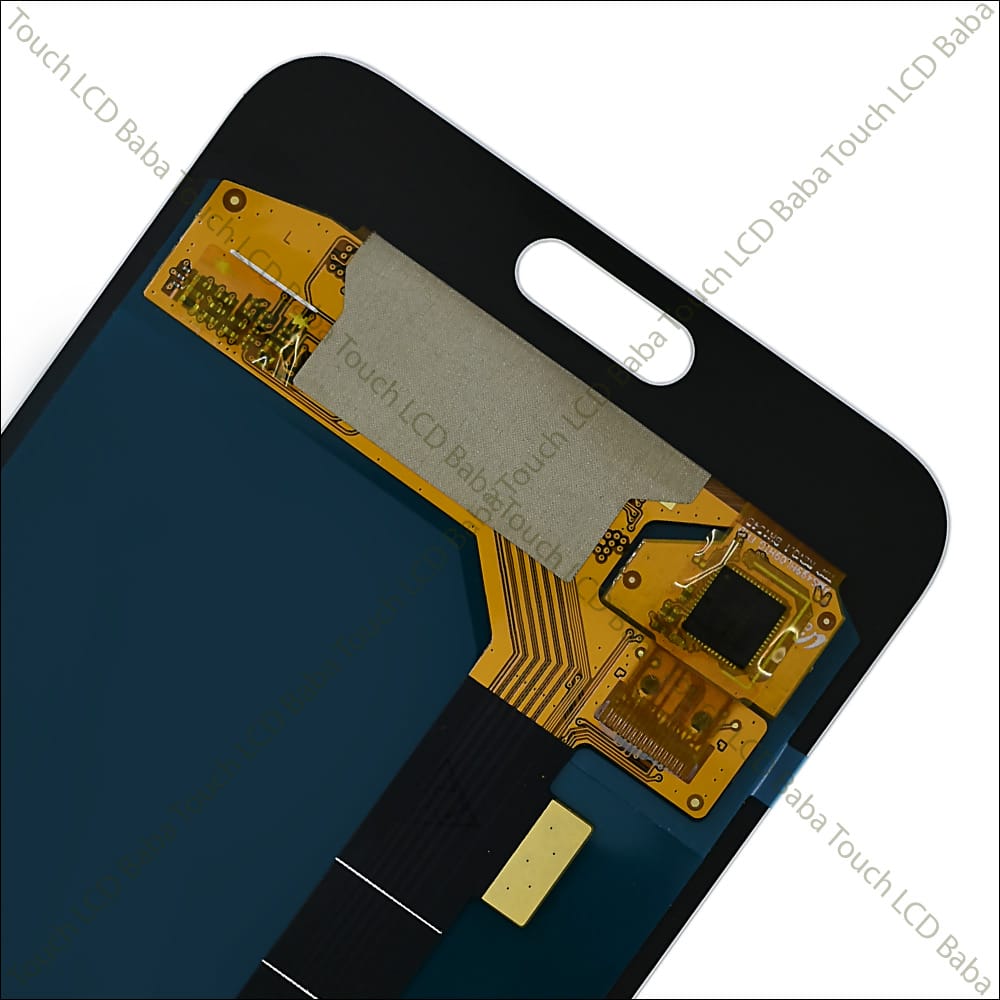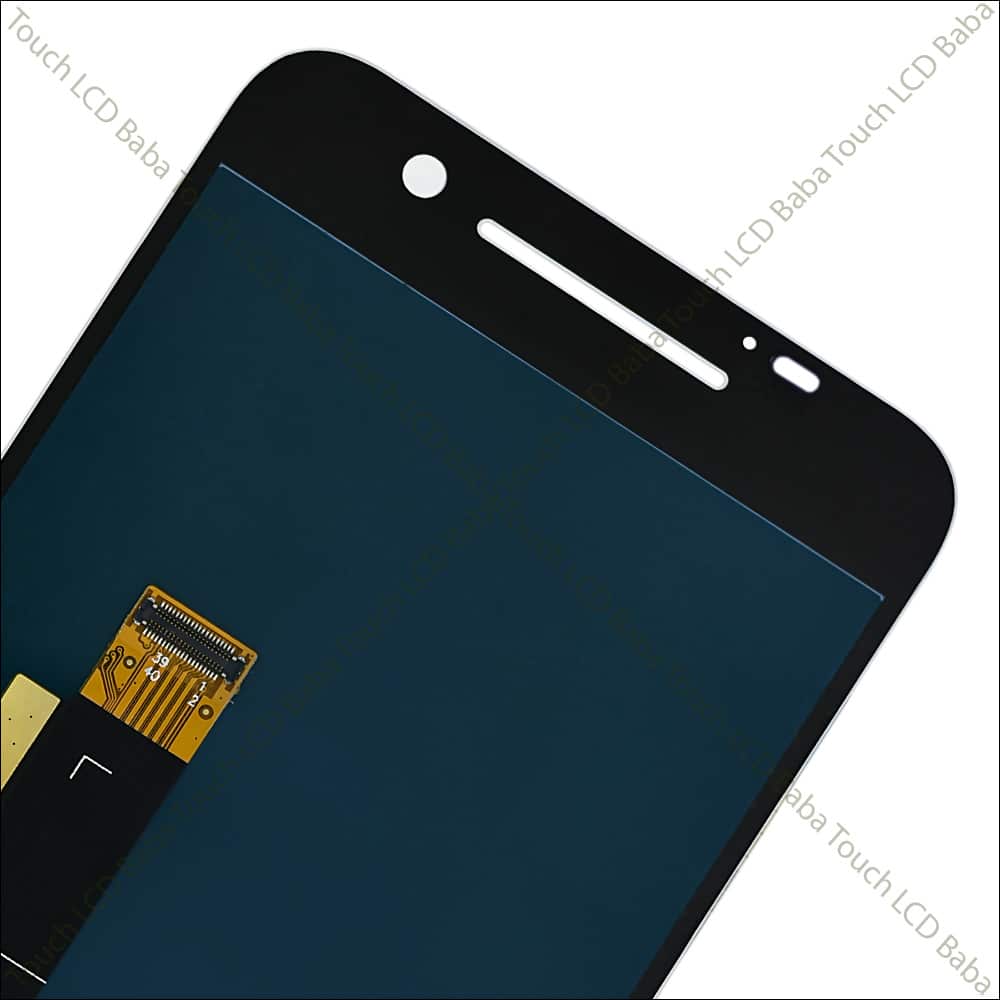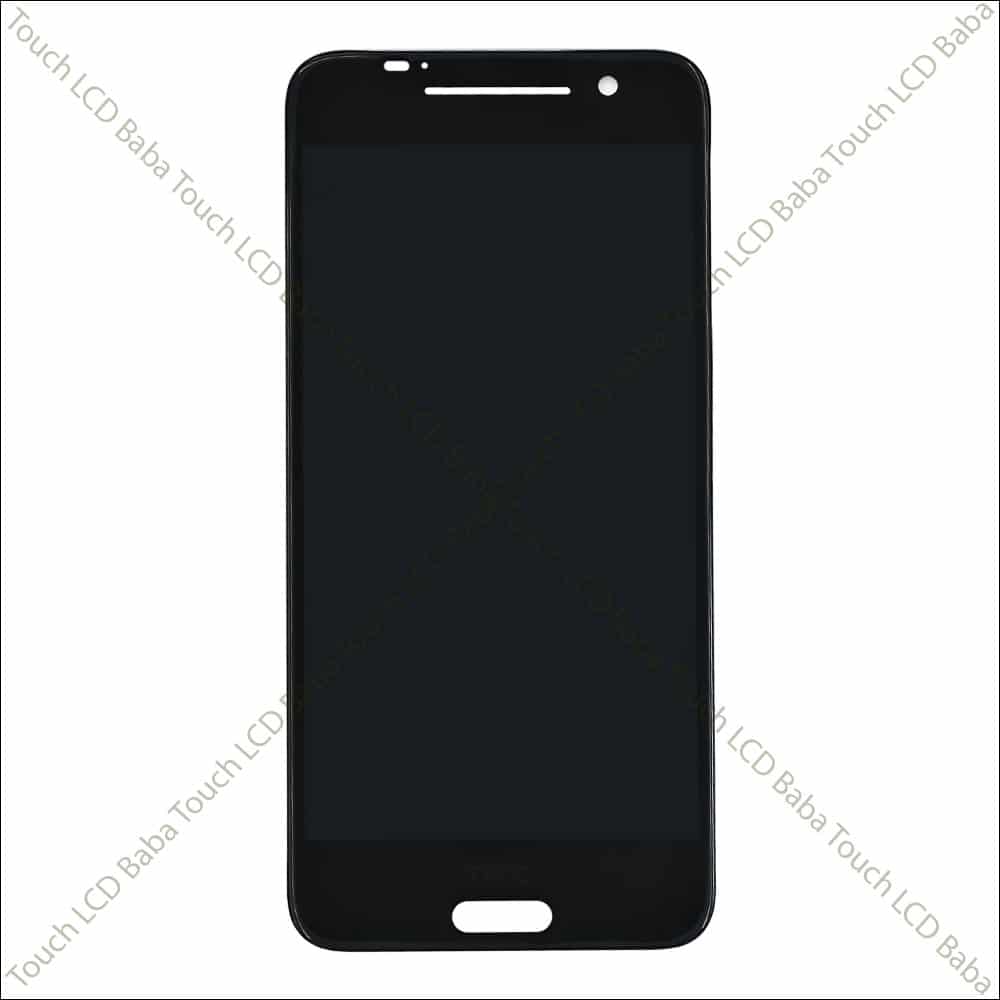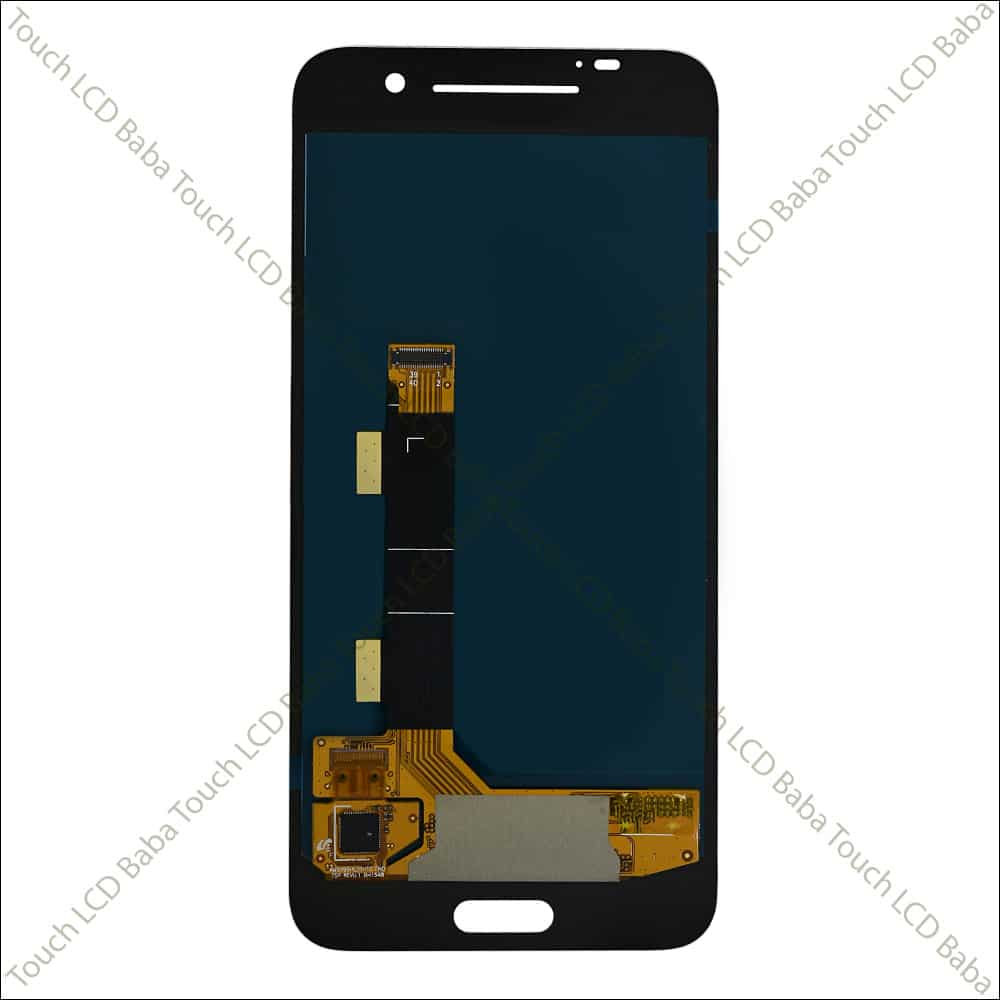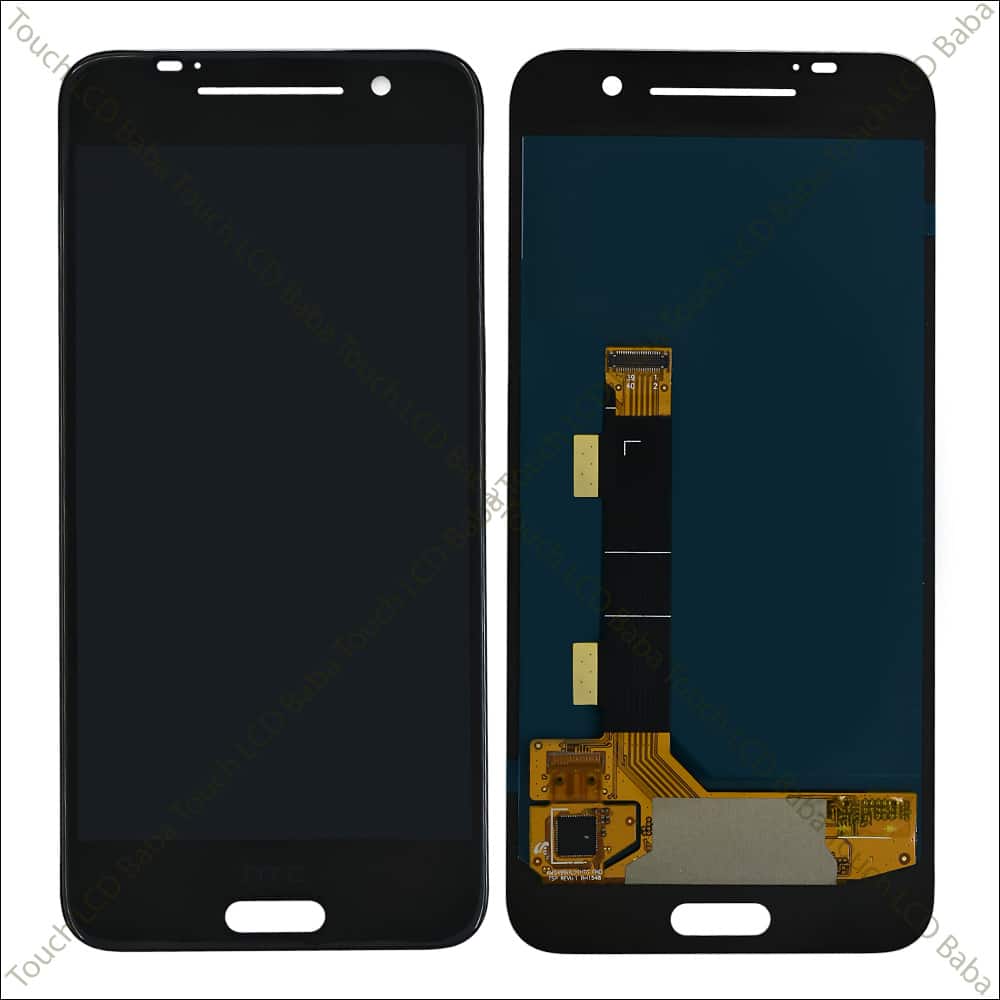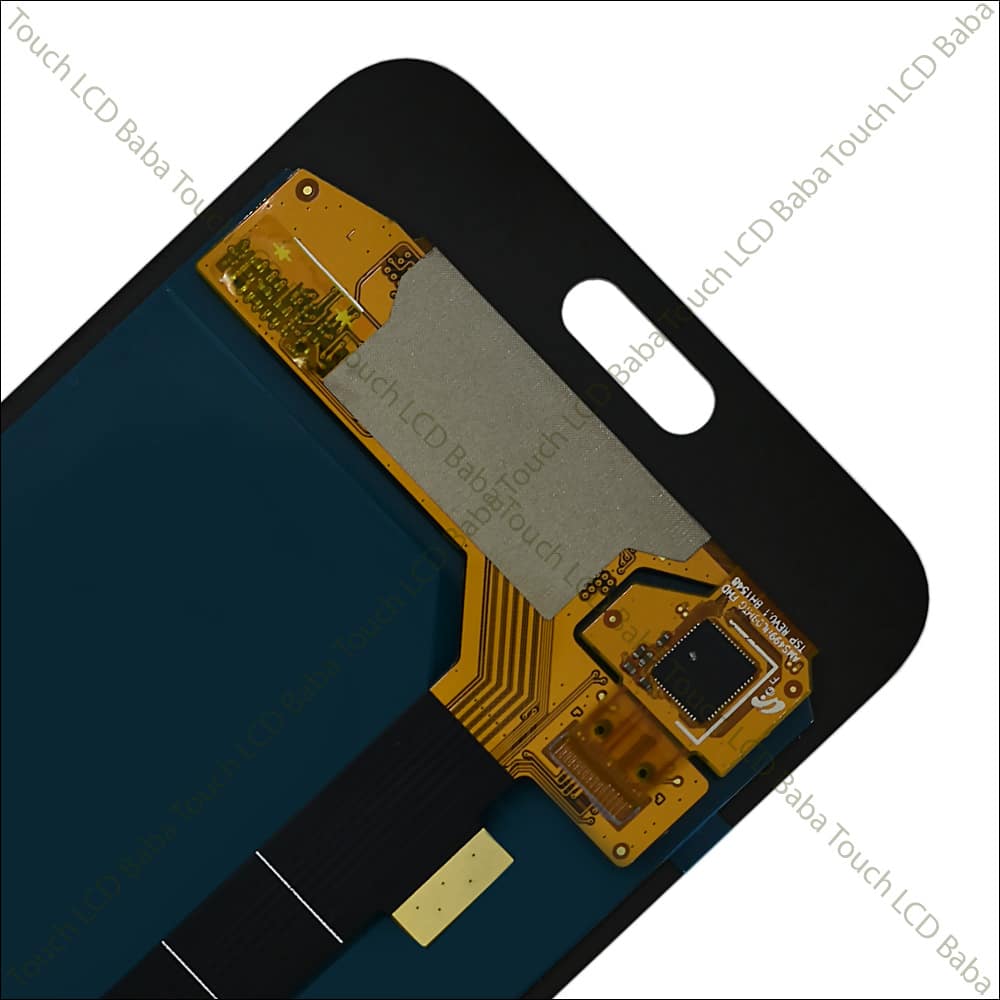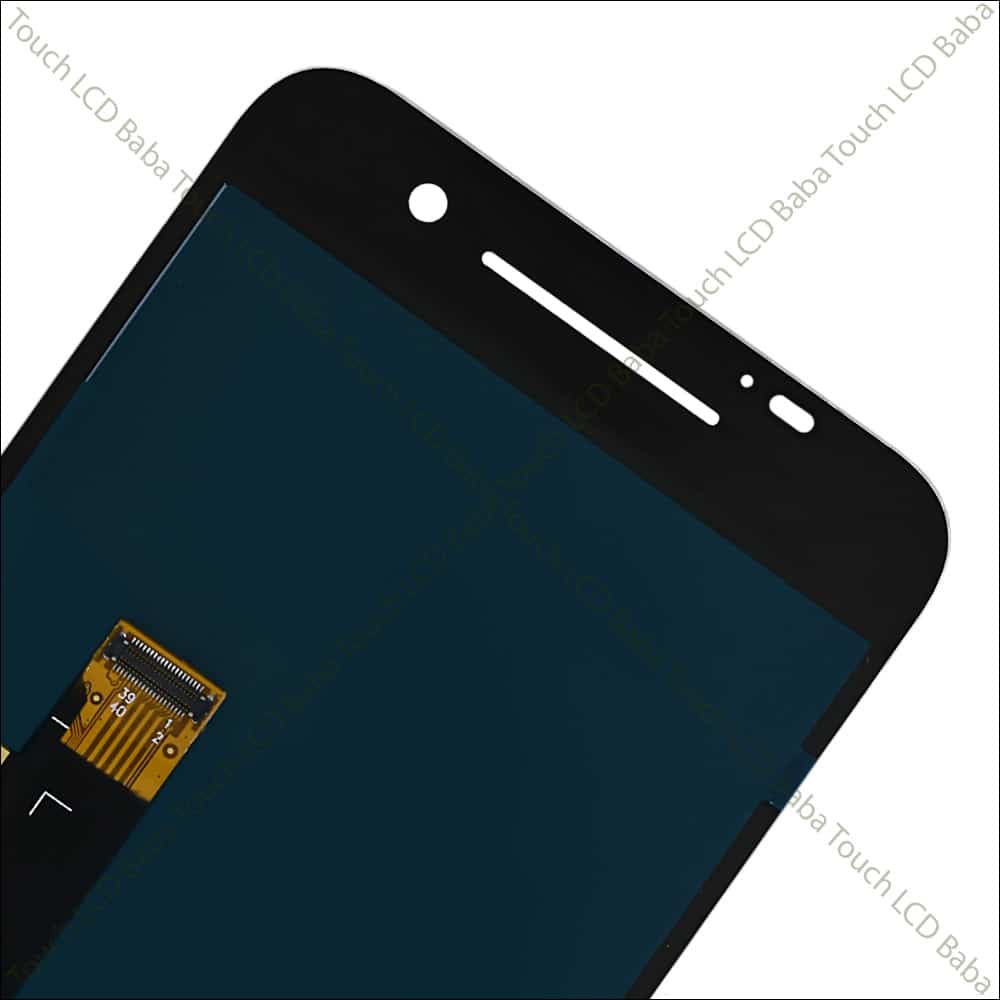 Shipping, Return and Refund Policy
All the products supplied by us come with 30 days return, refund, and replacement guarantee. To return a product, It should be in the same condition as we sent. You can't use or fix the new display if you want to return it. For complete details about Shipping, Returns and Warranty, please click here.