You'll need a display replacement for HTC Wildfire R70 once you drop the phone and damage the display or touch screen glass. When that happens, you can't avoid the display replacement because that is an urgency to repair the broken display or touch screen glass. You can't use the phone with a broken screen, and on this page, we'll provide some insights about HTC Wildfire R70 display price, how you should replace the display, and many other burning questions in your mind.
What is the meaning of HTC Wildfire R70 Combo?
The word combo means a complete unit of IPS LCD and a touch screen glass combined into one. This is how all the new mobile phones get manufactured in the factory. The mobile phone companies combine the display with the touch screen glass using LOCA Glue for additional clarity, brightness, and vividness.
Now when the phone falls, and even if there is only a hairline scratch on the touch screen glass, you must replace the complete display unit. That is because the display and touch screen glass are pasted together, and if you try to separate them, both will break eventually. For this reason, we always recommend complete combo replacement as it is a completely hassle-free process.
How the price factor affects the buying decision of the customers?
Mostly, customers want to replace a broken HTC Wildfire R70 display for a cheap price, but it is not possible to get the equivalent quality display for a low-price. The price of the screen affects the purchase decision of a buyer, and there are several display replacement options available for your kind perusal. The screen replacement options are :
Go to HTC Service Center
This is the foremost option for customers, and they often try to find the authorized service center to replace the broken display. This option is not workable for everyone because the service centers are disorganized and not easily accessible to everyone. In smaller towns and cities, some authorized collection agents send the broken phone to a higher level service center in another big city for repairs, but that takes a lot of extra time and hassle. The spare parts might not be readily available there, and an exorbitant price is another drawback. For these reasons, this option is not suitable for everyone.
Buy a new display from the Local Market.
In every city, you'll find a mobile phone repairing market where customers often try to find bargain deals, and you won't be able to find any original products there. The local market vendors sell first copies, and it is a widely known fact. A very limited number of models are available, and you might not get what you desire. The HTC Wildfire R70 is not a very easy model to find, and you won't be able to find it locally. The prices are usually quite low in local, but the quality is always terrible. Many times, you will end up paying a lot of money and still not get the desired quality. The local market is suitable only for customers who don't care about screen quality.
Buy a new display online and then fix it in the local market.
It is much easier to find the HTC Wildfire R70 display online, but all sellers are not equal. Some sellers show that the item is in stock, and once the customer pays, they withhold the money as they don't have the product readily available. It takes additional time and hassle. Many sellers sell products at low prices, but they are just duplicate ones and not worth buying. So if you buy online, you should be careful.
At Touch LCD Baba, you can place an order only if the item is readily available in stock and we can ship within 24 hours. If the product is not available, it will show as Out of Stock as we don't want additional hassle for our customers and us. If you purchase from us, we assure you timely delivery and 100% original product. The actual product photos are visible on the website and you can match them with your original one.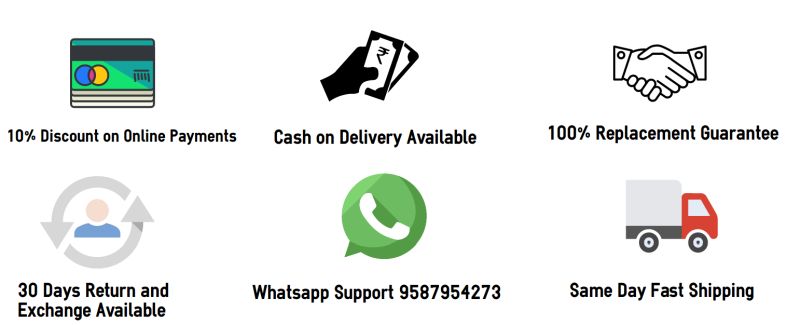 HTC Wildfire R70 Display Specifications
| | |
| --- | --- |
| | This combo is 100% original, brand new and suitable for HTC Wildfire R70. |
| | HTC Wildfire R70 display type is IPS LCD, the display size is 6.53″ and resolution is 720 x 1560 pixels. |
| | The display comes pre-attached with the complete outer frame as you see in photos. |
| | It is a 100% original display, exactly the same as it comes with a brand new phone. |
| | We buy our stock from the OEM manufacturer who makes these for the company. |
| | We keep one spare motherboard of HTC Wildfire R70 to test each display for 100% perfect working. |
| | It is exactly the same screen replacement as it comes with a brand new phone. |
| | We back our products with a 30 days replacement, return and return guarantee for any defects. |
| | You can easily install this display in your city with the help of a technician. |
| | The stock is readily available and shipping time is quick. |
| | You can order using Cash on Delivery or Online Payments. |
Frequently Asked Questions
Q. How much does it cost to replace the HTC Wildfire R70 display in India?
The price of a 100% original HTC Wildfire R70 display replacement is around Rs 3800-4000. If you buy a first copy screen replacement, then the combo costs about Rs 1300-1500 in India. You may have to pay additional repairing charges on top of the display's price to a mechanic.
Q. I want to replace the display myself at home. Is this possible?
It is possible to some extent, but we don't suggest it for obvious reasons. All the customers are not well versed with repairing, and often that results in additional hassle. If you are not familiar with the internal structure of the phone, you might overwhelm yourself and end up damaging other essential components of the device. For this reason, always consult with a technician so that everything can be super easy for you. They will charge you like Rs 150-200, but that will make your life much easier.
Q. Where is the HTC service center in my locality?
We are sorry, but we don't have a handy list of HTC service center locations. Call the toll free number of HTC to inquire about the service center location or visit their website for more information. We are not affiliated or connected with the service center in any way, and that's why we don't have any information about the service center locations.
Q. On my phone, only the touch screen glass is broken. What do I need to replace? 
If you dropped your HTC Wildfire R70 and only the touch screen glass broke, you might have a sense of relief that everything else is fine, except the glass. The bad news is that the glass is not a standalone part but fused with the display itself. To replace only the glass, you must separate it from the display, which is a tedious and risky process.
In most cases, you cannot find only the glass of HTC R70, and even if you do, the chances of successful replacement are bleak. The glass replacement is more or less a gamble, and you'll end up wasting your time, resources, and money. Customers often expect miracles from such cheap solutions, but you'll get disappointed most of the time.  Even in the best cases, you'll have a refurbished display that offers very poor colors, brightest, and experience. If you prefer the same display quality as before, the glass replacement is not a viable option for you.
Q. Can I get the 100% original display of the HTC Wildfire R70 for a low price?
It is not possible in any circumstances, but still, many customers expect miracles and buy from untrusted sources thinking they will get the original spare. Please be aware that finding original parts is not like finding potatoes in the market. It takes a lot of time, patience, expertise, and money to find the original screens, and you can't expect that from an average seller.
We offer a 100% original display of HTC Wildfire R70, and it comes from the OEM vendor who makes these screens for the company. That's why we are so sure about the quality of our display. You can match our spare part with the one that comes out of your phone. We want to reassure you that everything will be 100% identical as comes fitted in a brand new phone.
Q. Your price is outrageous. Can you reduce the price or offer a 50% discount?
Many customers are looking for deep discounts up to 50%, and that only for their benefit. Asking for such deep discounts is like giving an invitation to fraud, and that's why online fraud is so prevalent. The customers who lose their money online often try to buy a Rs 20000 mobile phone for Rs 2500 and later blame others for such incidents.
We often talk with customers who tell us a horror story that someone fooled them, and now they want us to prove that we are legitimate. It was your choice to look for such fabricated deals, and instead of blaming others, blame your greed and purchase decision. We really don't have time to prove anything, and we love to turn down customers having an overly skeptical mindset.
Q. What happens to the data on my device?
The screen replacement never affects the data on your phone. The data stays in ROM on the motherboard, and replacing the display will not cause any harm to the data. In case your mobile phone's screen is badly scratched or the motherboard is bent, then you might lose the data of your device.
Q. Can I return the new display if it doesn't support my phone?
We examine each display closely to assure the working condition of the product. Still, we offer a 30 days return, refund, and replacement guarantee on all our products. Please note that the replacement guarantee is valid on unused products only. You can test a product without fitting it on your phone and if you find any problems during testing, there is 30 days return policy.
Please note that we don't accept used returns. For this reason, please don't remove the screen guard and seals from the product. When you've assured that everything works as desired, then proceed for the final fitting of the product. For any issues, you can always call us at 9587954273.
HTC Wildfire R70 Display Photos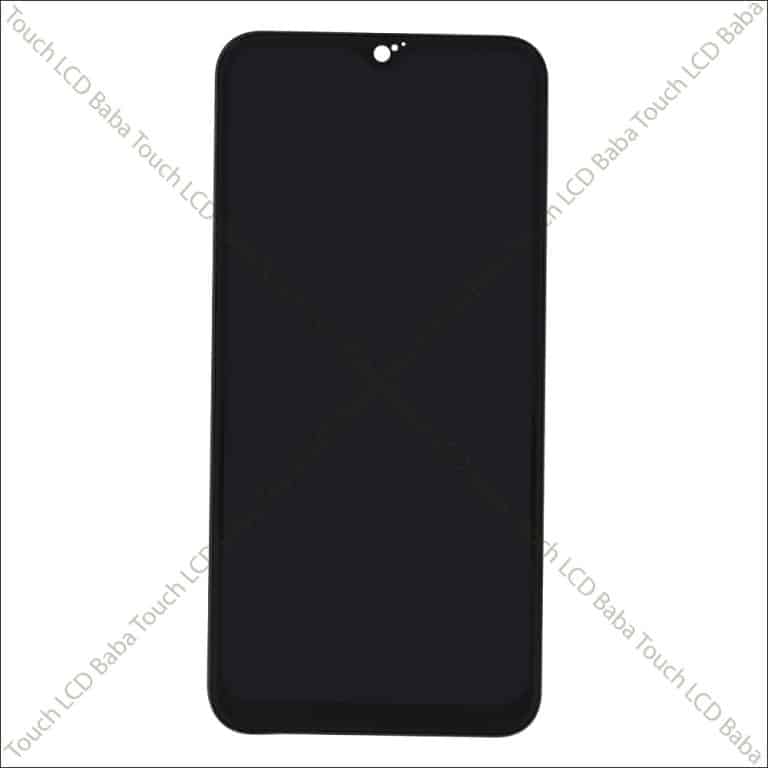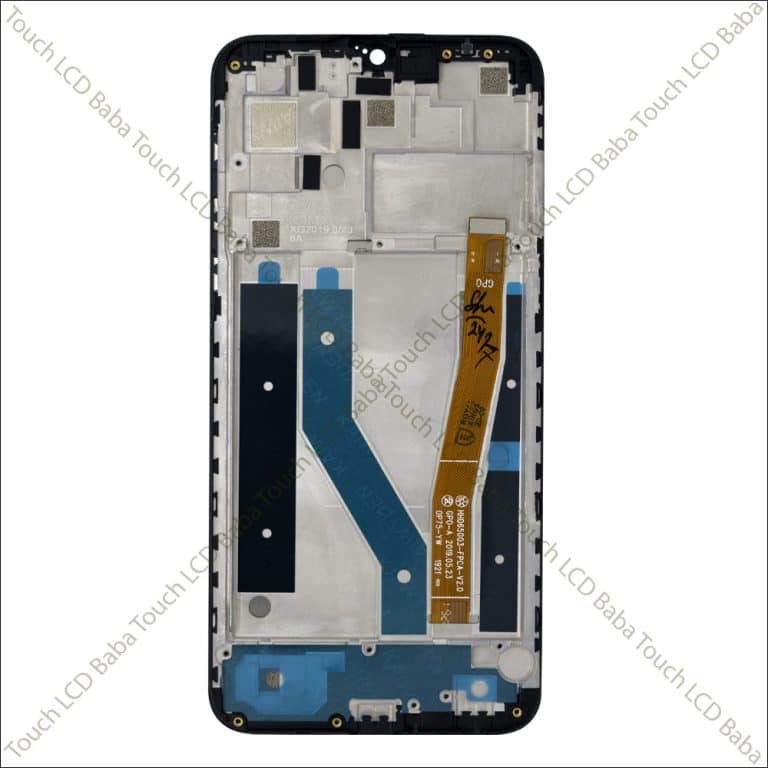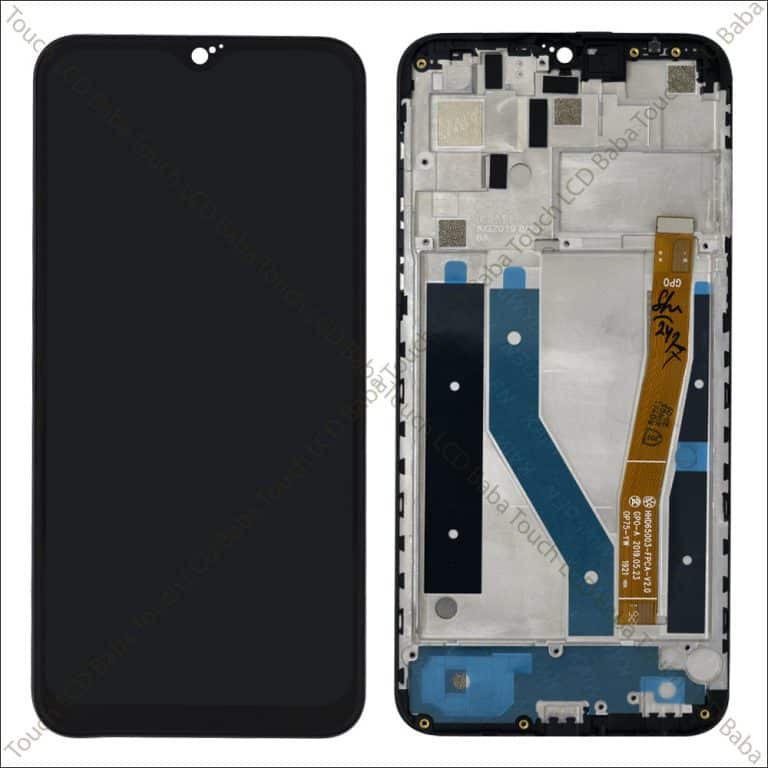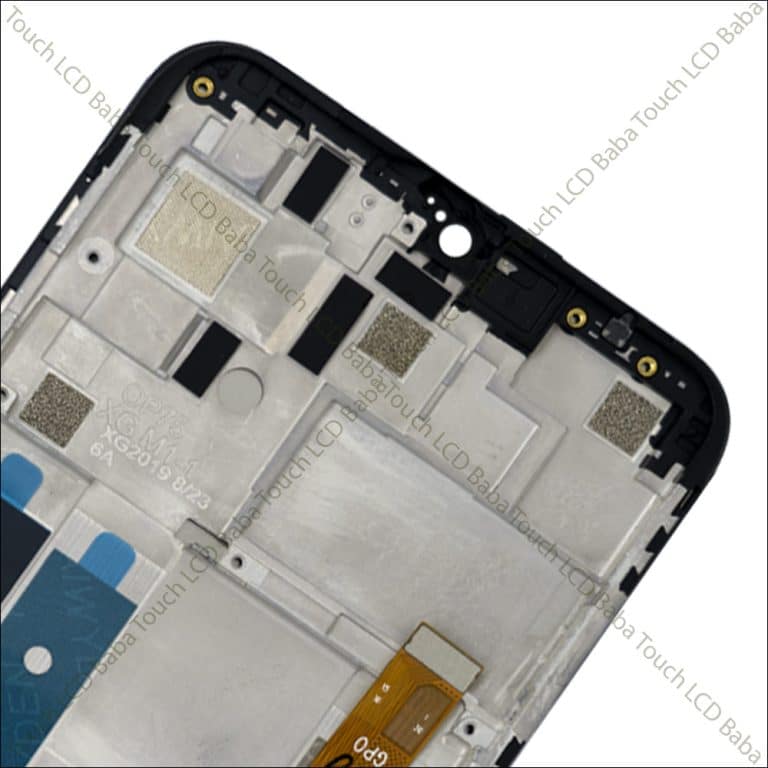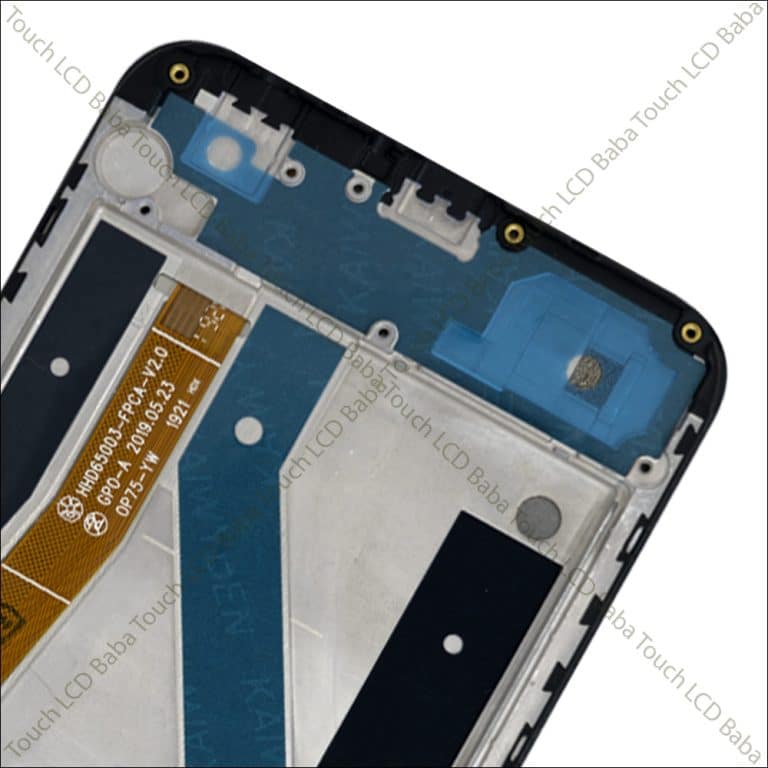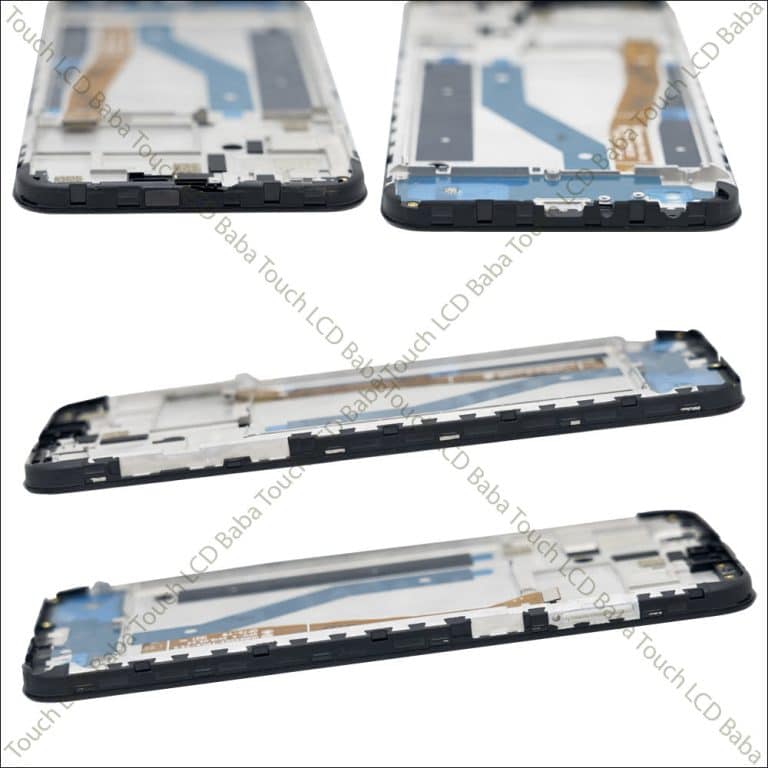 Shipping, Return and Refund Policy
All the products supplied by us come with 30 days return, refund, and replacement guarantee. To return a product, it should be in the same condition as we sent. You can't use or fix the items if you want to return. For complete details about Shipping and Returns, please click here.