If you dropped the Honor 5A phone and searching for a display replacement, you are on the right page web. Honor launched the Honor 5A phone in June 2016, and it is a very reliable phone from Honor with solid hardware specs. Although the phone has become outdated now, many customers still use it as a backup device. When a device gets aged, older people usually give it to their children. As we all know, kids are typically careless about the phone and often throw it away. In such cases, you might need a display replacement to fix a broken display or touch screen glass.
It can be tough to find the screens for the older models because fewer people use them. Not all people ditch old phones because there are lots of use cases in every household. If you broke the display of your Honor 5A phone and looking for a way to replace it, we offer a brand new display and touch screen glass combo for the said model. The combo allows you to replace the broken screen easily without any hassle.
Honor 5A Display Combo – What is that?
A display combo is a spare display unit widely used to replace a broken display or touch screen glass. We all know that a mobile phone's display or touch screen glass can break easily, and Honor 5A is not an exception. If you accidentally put down the mobile phone, you'll end up breaking its display or touch screen. Please also be informed that the display and the touch screen are combined in Honor 5A, and It is not possible to separate both parts and this combined display is called Combo.
For this reason, even if the only touch screen breaks, you'll need to replace the complete combo consisting of the display and touch screen glass. That is because both parts are combined and can't be separated. Some customers say that their display is safe and want to replace only the glass. However, It is not the recommended approach, and we always recommend replacing the complete display unit of Honor 5A.
What is the touch screen glass, and can you replace it separately?
The touch screen glass is a separate part that comes pasted on display. When you touch a particular portion of touch screen glass, it responds to the input commands accordingly. The touch screen glass is a separate part, but it gets layered on display by the company. So the touch screen glass sticks on display and it is not recommended to replace it individually.
Still, people try all types of workarounds to save money, and the only touch screen glass replacement is one of them. In this procedure, the technician separates the touch screen glass from the display using a hotplate and a wire. Then the display goes through a cleaning process with a chemical, and then by using a duplicate OCA sheet, the technician pastes a duplicate touch screen glass over the salvaged display. It is a manual process of renewing the display using duplicate spare parts. Such kinds of solutions are very short-lived and often come with lots of quality issues. Even if the only touch screen glass replacement is successful, you won't be able to use your phone for a long time because such parts start to misbehave in a short time.
Honor 5A Display Specifications
| | |
| --- | --- |
| | This display is 100% original, tested and suitable for Honor 5A. |
| | The Honor 5A display size is 5.0″, the display type is IPS LCD and the resolution is 720 x 1280 pixels. |
| | It is a complete combo of display and touch screen glass combined into one. |
| | You can use this combo to replace a broken display or touch screen glass on your phone. |
| | We test each display for 100% flawless working before dispatch. |
| | The new display offers 100% the same colors, quality and brightness as before. |
| | To test the display, we use the actual motherboard of Honor 5A. |
| | We back our products with a 30 days return, refund, and replacement guarantee. |
| | You can also easily test the display on your phone before installing it permanently. |
| | The display is readily available in stock and shipping time is very fast. |
| | You can order the product using Cash on Delivery or Online Payments. |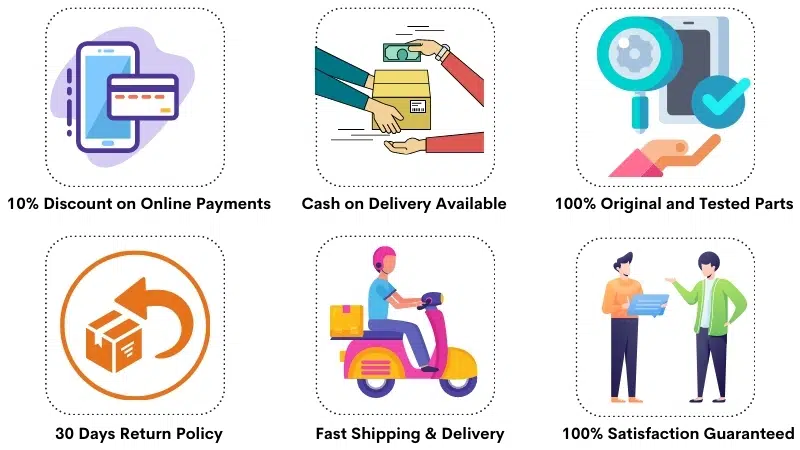 Frequently Asked Questions
Q: How much does it cost to replace a broken Honor 5a display in India?
The price of a 100% original Honor 5A display replacement is around Rs 2400-2500. If you buy a first copy screen replacement, then the combo costs about Rs 1200-1400 in India. You may have to pay additional repairing charges on top of the display's price to a mechanic.
Q: Which color screen replacements are available?
The Honor 5A display is available in 3 colors, Black, White, and Golden. You should purchase a display according to your phone's color like, for a golden color phone, you should purchase a golden display and vice versa. You can surely fit a Black color's display in a golden mobile phone, but that will look a little weird. So the colors are interchangeable, but often the mobile looks strange because the display has a different color than the rest of the body.
Q: Do you sell the display and touch screen glass separately?
No. We don't sell the display and touch screen glass separately because they always come in conjunction. Some customers look for individual parts replacement to lower the repair costs, but duplicate parts never last long. According to the set industry principles, the combo replacement is the only choice if the display or touch screen glass is broken. All other solutions are workarounds, and you can not enjoy the same quality experience as before.
Q: How do you test the screens before shipping?
A mobile phone display can be tested only by using the motherboard of the same phone. For example, to try the Honor 5A display, we must use the same phone's motherboard. In our testing and research lab, we test these products one-by-one using the motherboard and other equivalent techniques. We always ascertain the product's working condition before dispatch, and that's why the cases of defective products are non-existent. After testing the display in the real-life testing environment, we are sure that our product is free from flaws.
Q: What if a damaged display comes out of the parcel?
It is our utmost priority to pack the products with extreme care and safety. We use several protection layers and always place the actual product in a rigid plastic container to protect it. Everyone knows that courier companies don't take proper care of fragile products, and that's why we uniquely pack screens, and even if a parcel gets mishandled, the inner content stays safe in any condition. We use the highest standard material and techniques to protect the display from damage and still buy insurance for each parcel during transit.
If you are overly concerned about the screen damage during transit, you should always record an unboxing video when you open the parcel. If you receive a damaged content inside the container, please sure the unboxing video with us. After verifying the authenticity of the video, we'll provide a free replacement for you. This policy always protects genuine customers, and they will never suffer any loss.
Honor 5A Display Photos
These images show the actual product you'll be getting in your order. As you can see. It is a complete combo of display and touch screen Honor 5A. The touch screen flex goes into a small jack on the display and this is how the touchs screen works in Honor 5A.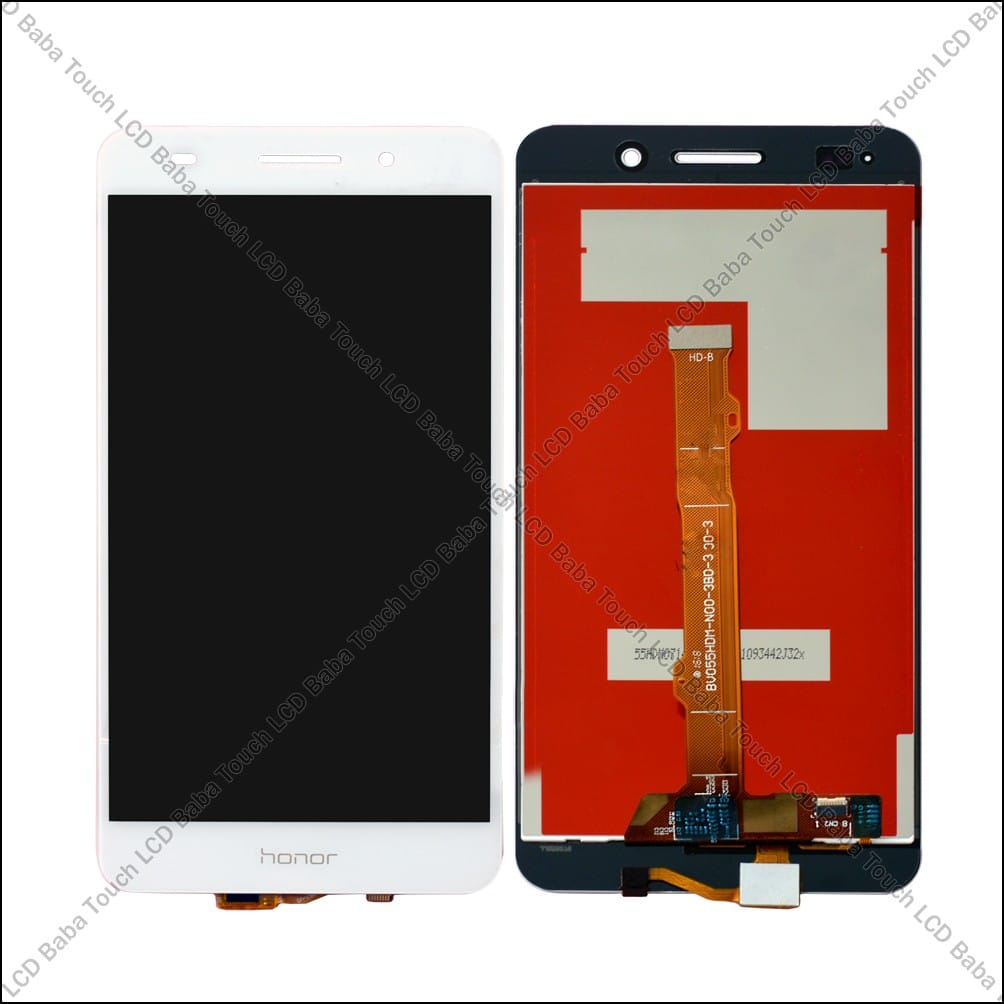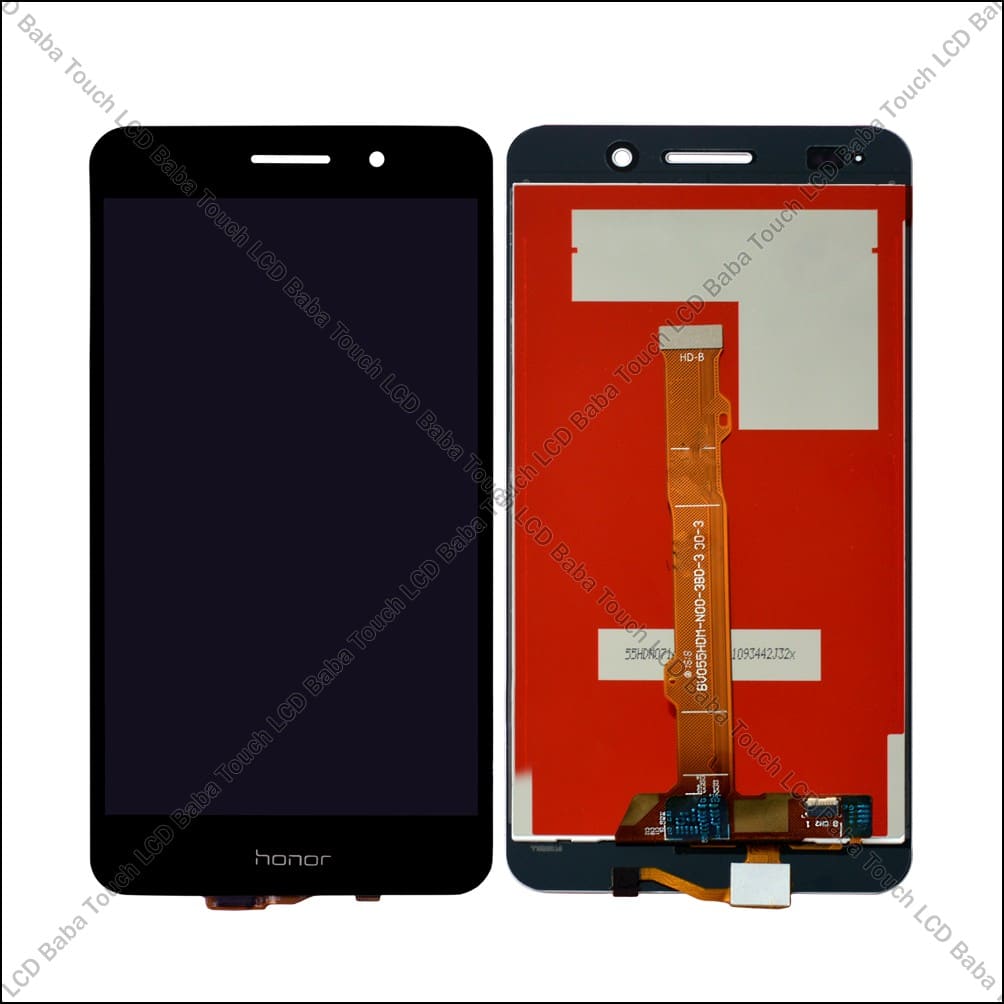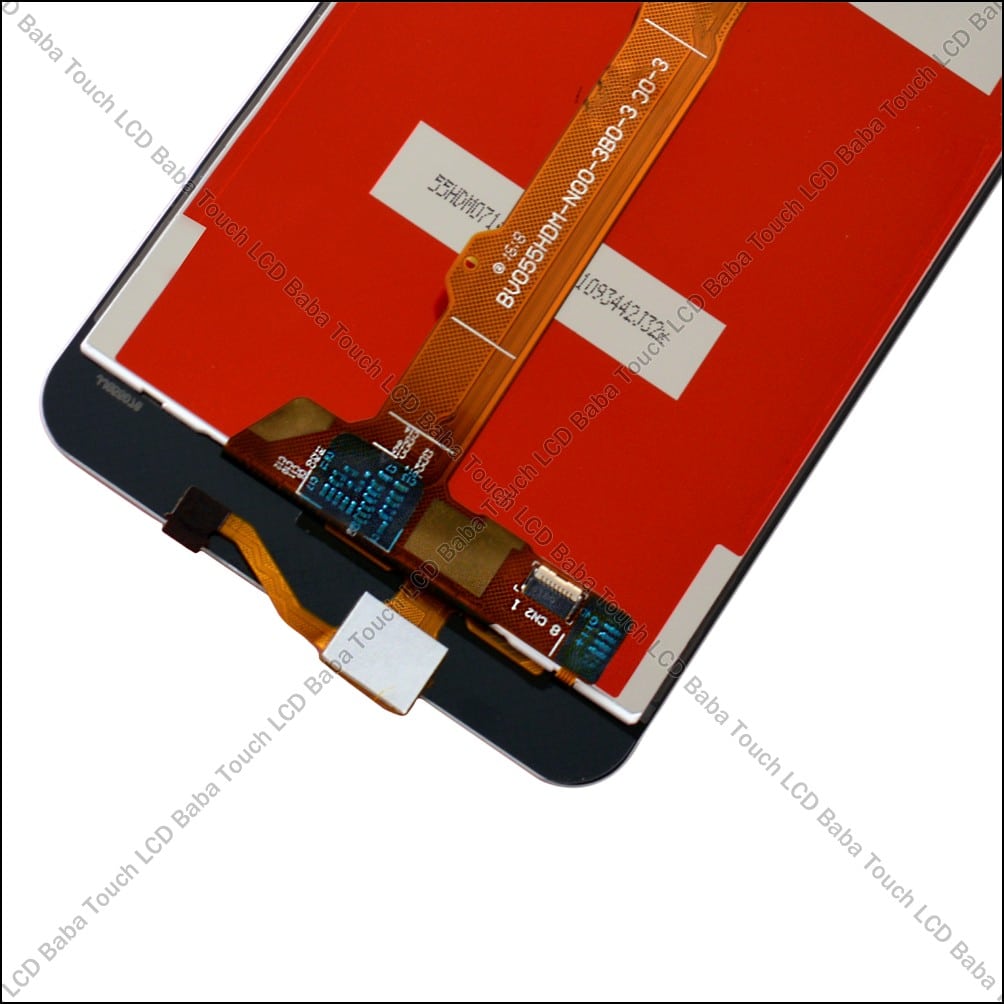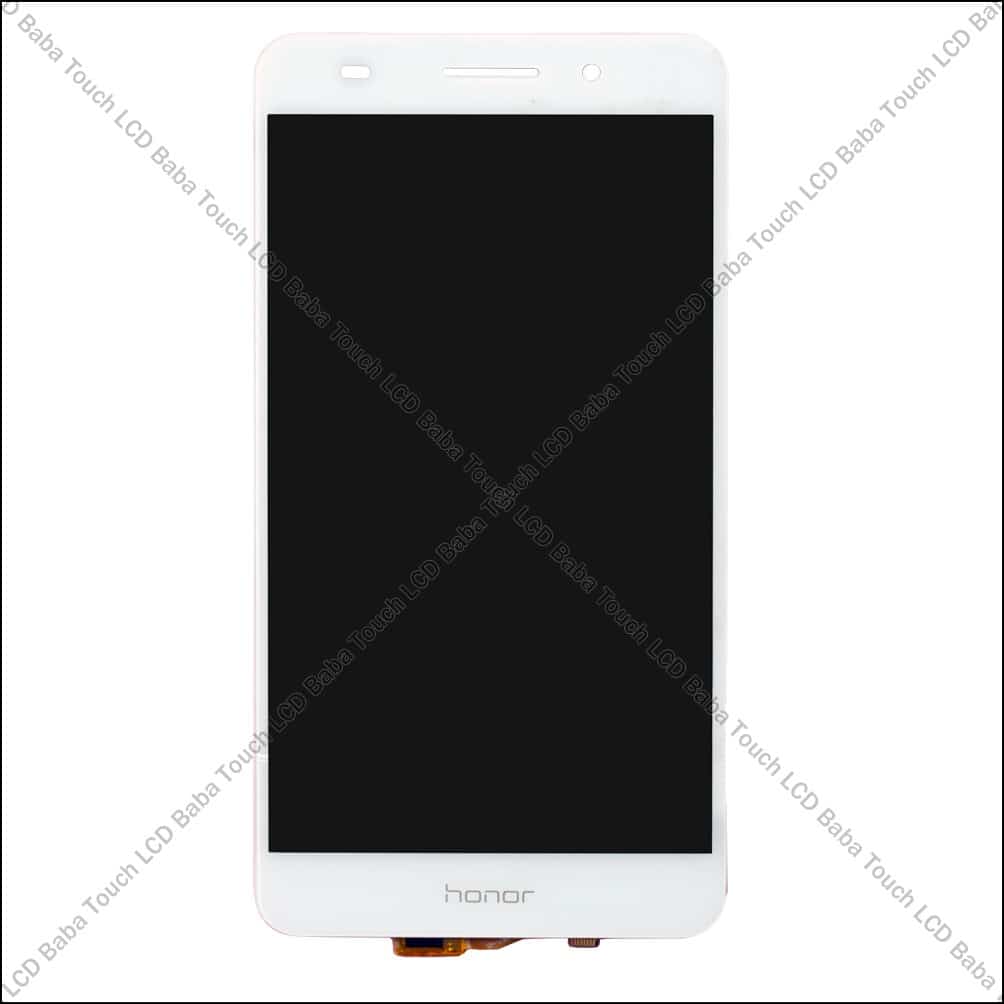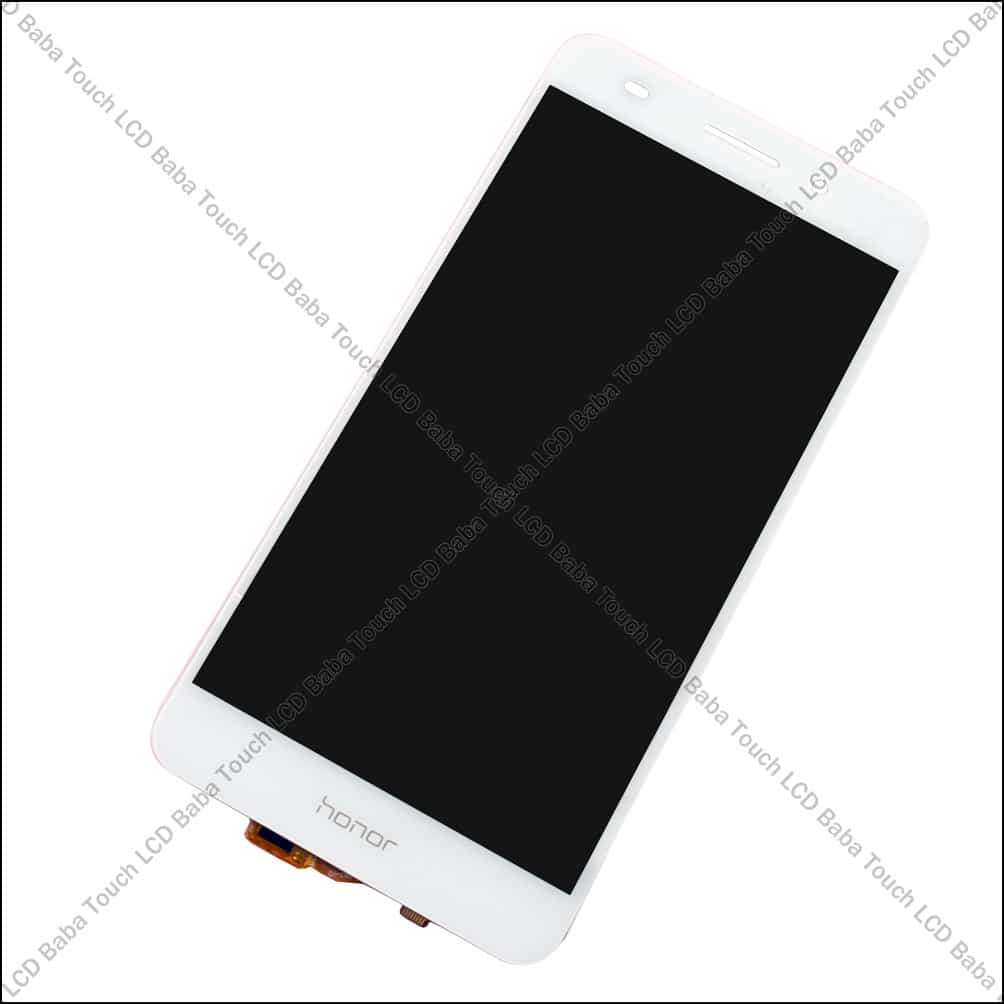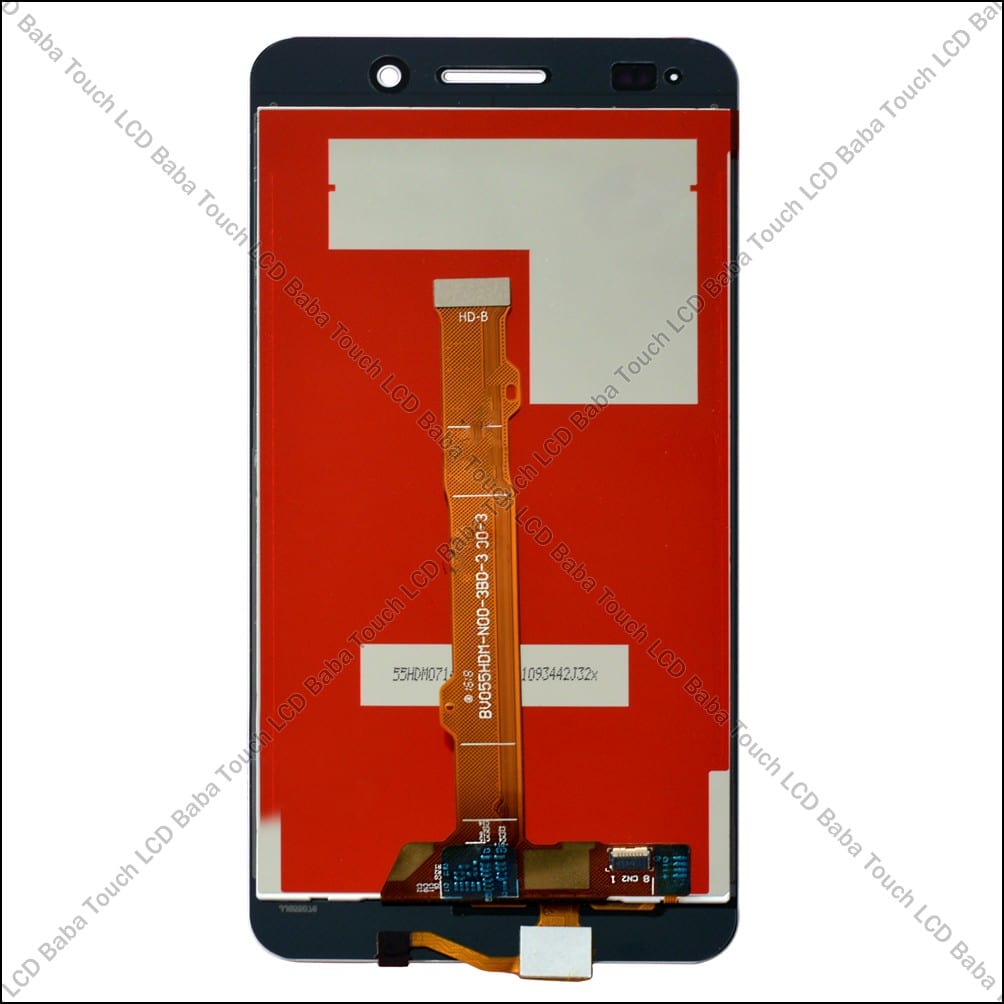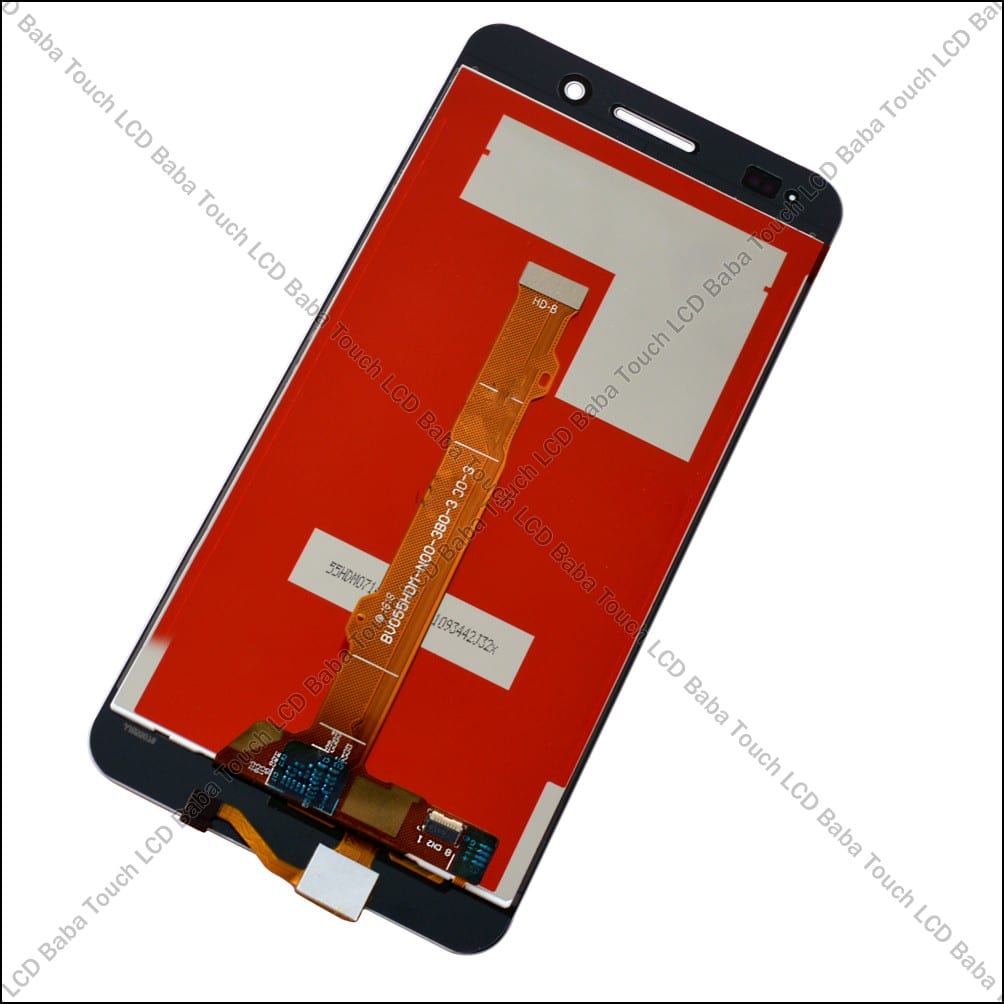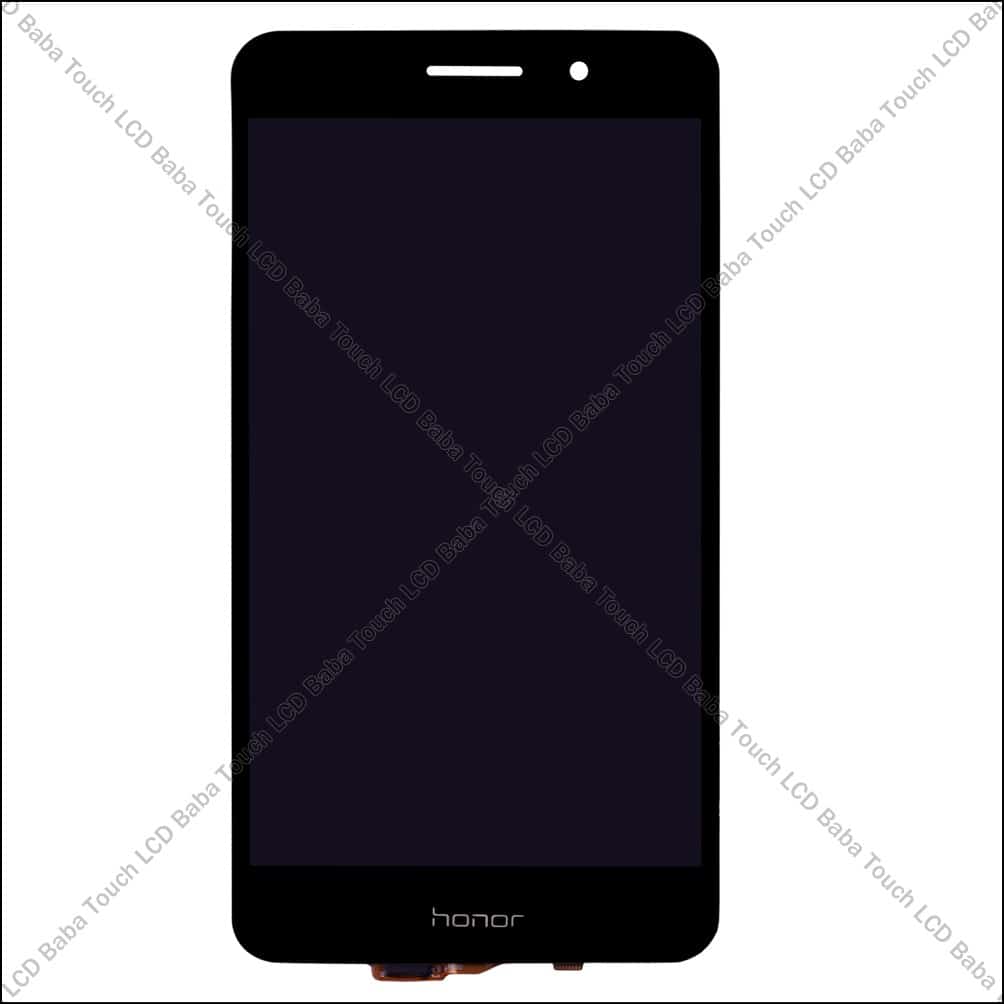 Shipping, Return and Refund Policy
All the products supplied by us come with 30 days return, refund, and replacement guarantee. To return a product, It should be in the same condition as we sent. You can't use or fix the items If you want to return them. For complete details about Shipping, Returns and Warranty, please click here.