If you arrived here searching for the Honor 6x display replacement, you are on the right web page. The model number of Honor 6x is BLN-L21 / BLN-L22, and you should always match the model number of the phone before you order. You can resolve all the display and touch screen-related issues by replacing the Honor 6x combo.
The Honor 6x phone holds a very positive reputation in the market, and even after so many years, people still want to purchase an original display for this phone. Many customers have an inherent love for old devices, and that's why they want to buy the best parts for their phones. We have met with several fans who keep all their phones in 100% pristine condition. If you broke the display and looking for an original replacement, you can order from our website and enjoy the same quality display as before.
Honor 6X Display Specifications
| | |
| --- | --- |
| | This display is 100% original, tested and suitable for Honor 6x, model number BLN-L22. |
| | The Honor 6x display size is 5.5 inches, the display type is IPS LCD and the resolution is 1080 x 1920 pixels. |
| | It is a complete combo of display and touch screen glass merged into one. |
| | You can use this combo to replace a broken display or touch screen digitizer glass. |
| | You can easily test and verify the new Honor 6x display combo before installation. |
| | The new display offers 100% the same colors, quality and brightness. |
| | We test each display on the actual motherboard of Honor 6x before dispatch. |
| | You can also test the new display for 100% flawless working before dispatch. |
| | The display is available in 3 colors, Black, White and Golden. |
| | The Honor 6x display combo is mostly available n stock and shipping time is very fast. |
| | You can order the product using Cash on Delivery or Online payments. |
What is the meaning of Honor 6x Display Combo?
The most simple meaning of a display combo is a complete display, and touch screen digitizer glass merged into one. If you drop the phone and break its display or touch screen glass, you'll be asked to replace the complete display unit. The display combo is also called display assembly, display unit, combo, or folder.
A display combo is a spare unit that is ready to install on a broken mobile phone. First, you need to decouple the old broken display from the frame and install a new one in place of it. Please note that all display combos are not equal in quality, and that's why the prices are so different everywhere, online/offline.
Why does the price directly correlates with the quality?
Please note that a higher price usually means a higher quality product, and lower quality means a subpar quality product. The same concept also applies to this business, and all low-priced screen replacements are duplicates. Such screens are marketed as first copies, and while these screens work, the colors, quality, and brightness are very abysmal compared to the original one.
If you buy a display replacement for the lowest possible price, don't expect the same quality as before. The local markets offer a wide variety of spares, but 99% of such screen replacements and other parts are deficient in quality. Such screens never last long, and you've to replace them again and again. On the flip side, the original Honor 6x display costs a little more, but it is worth investing in the long run.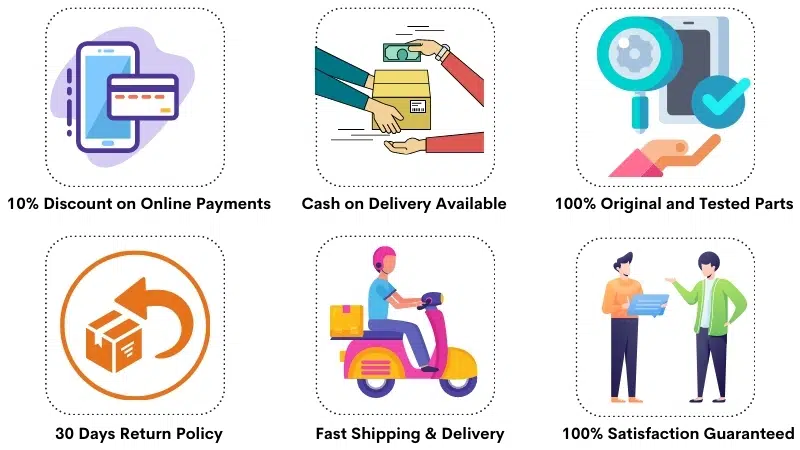 Frequently Asked Questions
Q: How much does it cost to replace a broken Honor 6X display in India?
The price of a 100% original Honor 6x display replacement is around Rs 2400-2500. If you buy a first copy screen replacement, then the combo costs about Rs 1300-1500 in India. You have to pay additional repairing charges on top of the display's price to a mechanic.
Q: Which color's display should I purchase?
You should purchase a display according to your phone's color. For example, the Honor 6x display is available in 3 colors, Black, White, and Golden. It is possible to interchange the colors but changing the colors makes your phone look weird. For example, if you install a golden-colored display on a black phone, you can use the phone without any issues, but you might not like the color.
Q: I am looking for a duplicate display for a low price. Can you help?
We are sorry, but we don't have the duplicate screen replacement available for you. Our business model is selling originals because you can find duplicate screens almost everywhere. We are sorry, but if you essentially want a product for a low price, we cannot help in that regard. You better try finding such solutions in the local market.
Q: I heard that online websites deliver defective screens. Is it true?
People often share their bad experiences about only shopping because they were deceived before or received a non-working product. At Touch LCD Baba, we've heavily invested in testing the screens because a perfect working display always satisfies the customer. Therefore, there is absolutely no chance of receiving a defective display because we test and then send the shipments. We make sure that defective screens never go out of our warehouse and that's why our customers are so satisfied.
Q: How can I test the new Honor 6x display without installation?
You can easily test and verify the new display before installation by connecting its flex cable to your phone's motherboard. Many customers believe it is essential to install/fix the display to ensure its working condition, but it isn't true. You should connect the new display's flex cable to your phone's motherboard in an open condition to test it. You don't even need to decouple the broken display but dismantle the back panel, eject the old display's flex and connect the new display's flex cable there.
You can test and verify the new Honor 6x display before installation, and when you are satisfied that everything is working as desired, you can finally install the display on your phone. The display installation is effortless, and there is absolutely no risk provided you follow all the guidelines provided by us. Of course, you should always follow the one rule of thumb, always test before you fix it.
Q: What is the true story behind the low-priced screens?
If you search for the Honor 6x display on Google, you can purchase it from many different websites. Mostly, you'll find competitive prices, and you might be tricked into thinking that you are getting an original display for such a lower price. Unfortunately, the reality is different because those screens are not originals, and only a handful of companies are selling original products, and all others are selling duplicates.
All screens available for low prices are duplicate screens and never offer the same quality output as before. Such screens are fragile, offer low brightness, and the experience of using the phone changes completely. Surely, you can use these duplicate screens for some time, but you've to sacrifice a large chunk of the display's quality.
Q: What is the secret identity of an original display?
Customers often want to know about the secret characteristics of an original display so that they can easily scrutinize whether a screen is original or not, but it is not that simple. Original Mobile phone screens are manufactured by lots of different factories and all those look different. It means you can have two original Honor 6x screens that are visibly different, and you might not be able to conclude and reach flawed conclusions.
You can easily identify an original display by verifying the quality of the glass and the display. You should always turn on the display to test its brightness, vividness of colors, and touch screen smoothness. You can identify the original display yourself without making any mistakes because you've used the phone for quite some time. Please note that all original screens can have 1-2% variation in tint, and it is normal.
Q: Can I buy this display in the official service center?
Honor launched the 6x phone in January 2017, and the official service center might not have the original screens available for this model.  Usually, the official service center stops supporting a particular model after 2 years because they maintain more stock for the new models and old models become totally obsolete. In such a situation, you might not find this display in the official service center.
Q: Is it true that only the service center has the original screens?
It is somewhat true that only the service center has the original screens because 99% of the shopkeepers in the market sell duplicate products. It has become a common assumption because when 99% of vendors don't have an original product, certainly customers would assume that originals aren't available anywhere. However, original products can be sources provided you hunt for such products from the people who deal in original spares only. It is very tough to find an online vendor like us, so there is a misconception among the masses.
Q: What is the average lifespan of a screen replacement?
The average life span of a display replacement depends on the person who keeps the phone. If you sensibly use the phone and take all the measures to protect the phone and display, you can easily use the display for more than two years. The replacement display won't last long if you use the phone roughly because a mobile phone display can't take repeated pressure and goes bad without warning.
Honor 6x Display Specifications
These images show the actual product you'll get after your order. This is an Honor 6x combo comprising of the display and touch screen of both parts. As you can see below, both parts are attached and function as a single unit. If you've any questions, please contact us at 9587954273.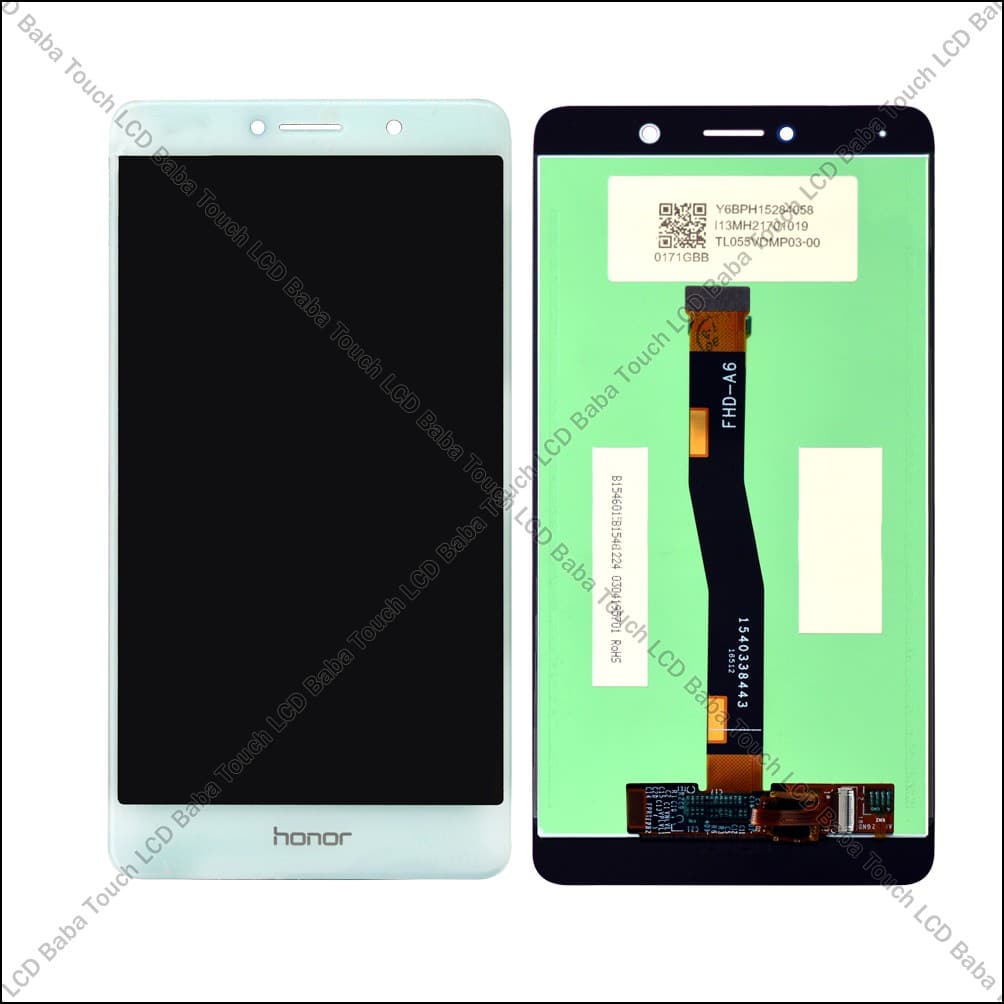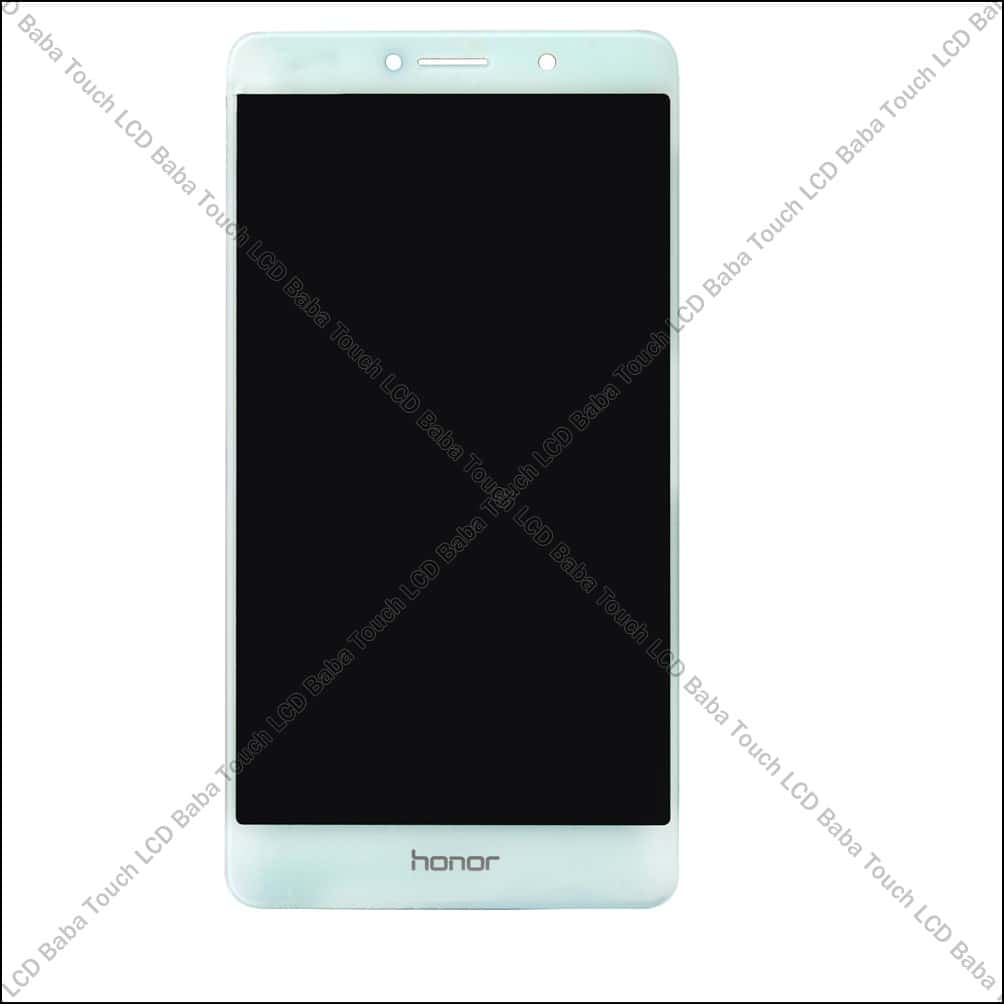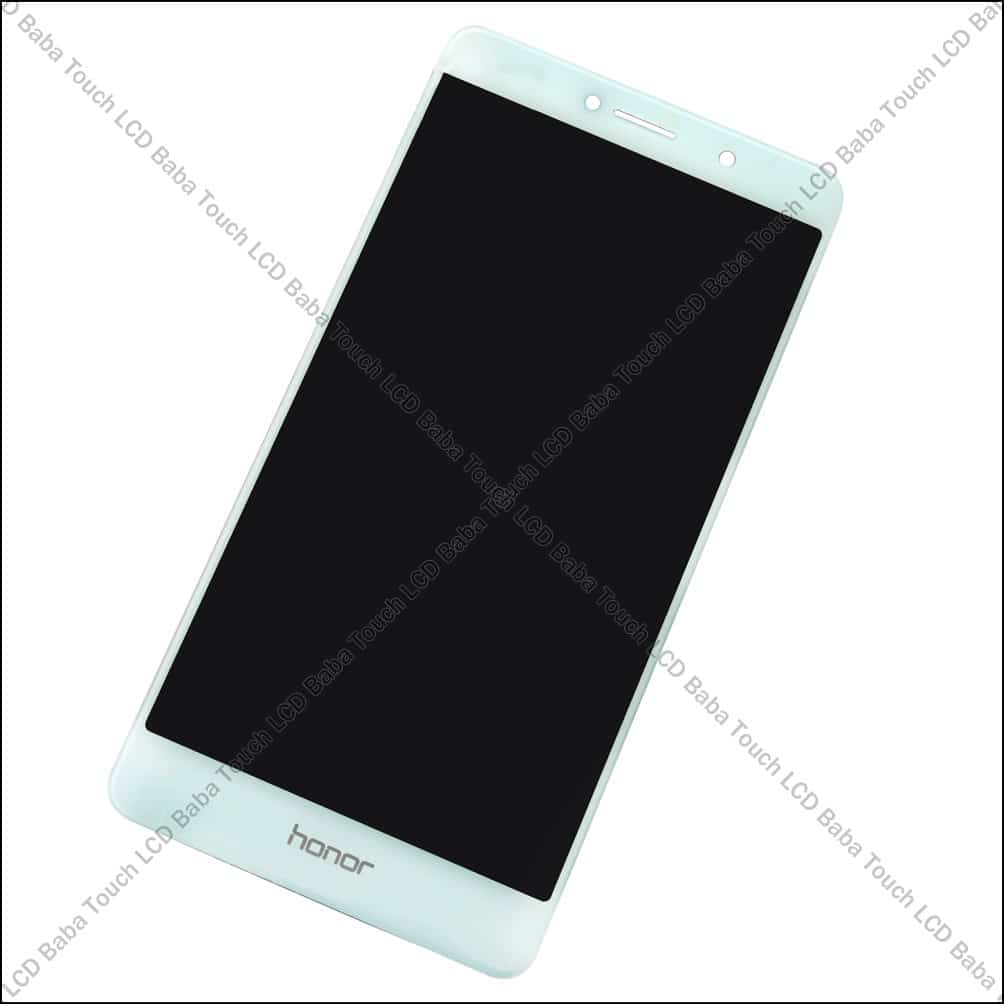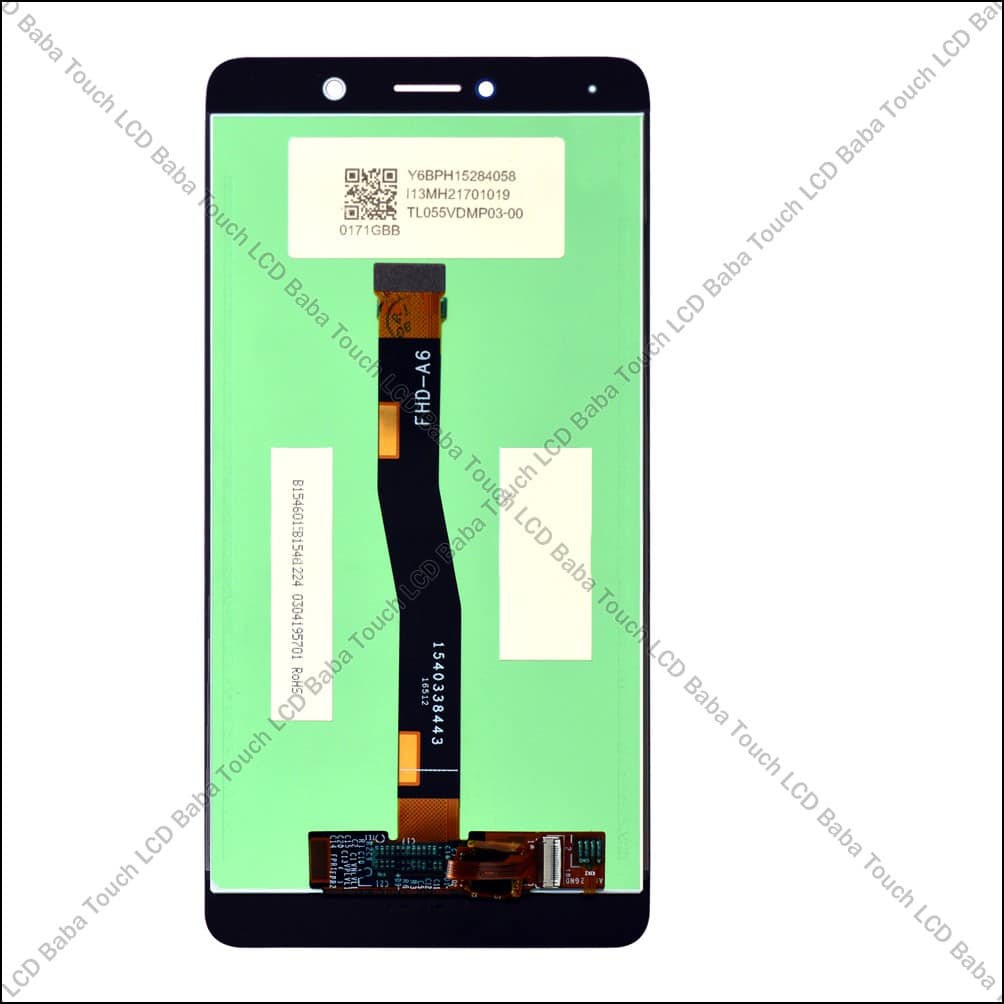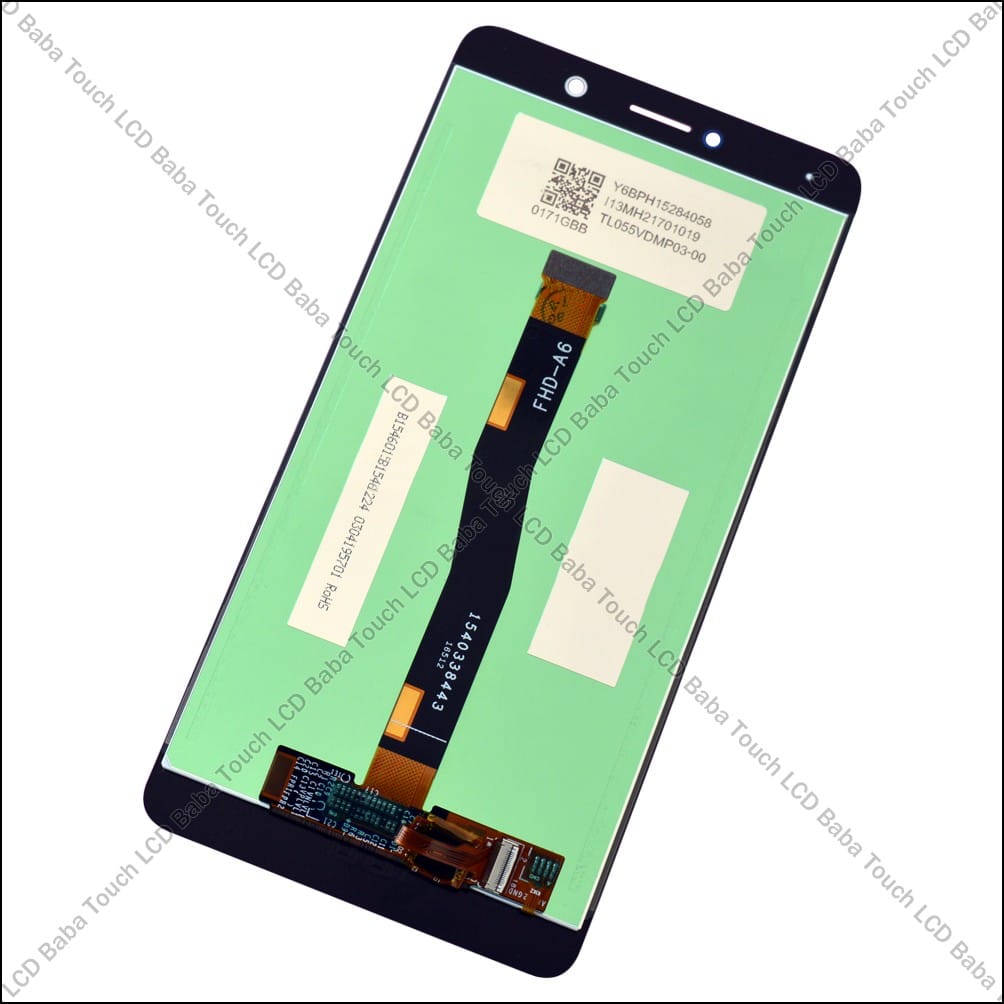 Shipping, Return and Refund Policy
All the products supplied by us come with 30 days return, refund, and replacement guarantee. To return a product, It should be in the same condition as we sent. For example, you can't use or fix the Honor 6x display if you want to return it. For complete details about Shipping, Returns and Warranty, please click here.