If you have broken the Honor 8 display or touch screen glass and need a replacement, you are on the right page. A mobile phone display is always to damage, and Honor 8 is not an exception to this phenomenon. The Honor 8 phone comes with a stunning display, and even the backside boasts of a glass. So this phone is a double-edged sword, and if you drop it, either the display or the back glass will break. A broken phone looks very bad, and you'll certainly feel embarrassed taking it out in public as it attracts a lot of unwanted attention.
If you are a student and drop the phone, your parents will scold you because the Honor 8 display often breaks due to carelessness. After damaging the display, there is no alternative option to restore your phone's pristine condition except purchasing a new display and touch screen combo for Honor 8. A broken display can be replaced only with a new part, and that's how the phones are repaired.
If you've broken the Honor 8 display and looking for a display replacement, then you are on the right web page. We sell an Honor 8 display (Model Number FRD-L02) with touch screen digitizer glass on this page. This part can be used to replace a broken/damaged/faulty display or touch screen glass. Honor 8 Screen replacement is straightforward provided you buy the right model's display for your phone.
What is the easiest meaning of the Honor 8 display combo?
The Honor 8 display combo consists of two individual parts, the display, and the touch screen glass. During the manufacturing of a new mobile phone, the display and touch screen glass go hand in hand and function as a single part. The display and touch screen glass firmly get pasted using Liquid Optical Clear Adhesive. The display combo provides superb brightness, very sharp colors, and a fluid touch screen experience. There is absolutely no gap between the display and touch screen glass, and that's why dust and air can't make their way between the display and touch screen glass.
Why is the Honor 8 combo replacement expensive?
Please note that the display and touch screen, both parts are always combined in Honor 8. So in case of breakage, you need to replace the complete Honor 8 combo consisting of display and touch screen glass both. Many customers stress that they want to change only the touch screen glass; however, It is not possible as the handset is made in such a way that allows you to change only the combo. As you always need to replace both the display and the touch screen glass, the combo replacement is always expensive.
That time is long gone when you could change the display and touch screen individually. Now all the mobile phones are made with folder technology and separation of display and touch screen glass is not possible. That's why you need to replace the complete combo of display and touch.
Honor 8 Display Specifications
| | |
| --- | --- |
| | This display is 100% original, tested, and suitable for all variants of Honor 8, FRD-L02/FRD-L09. |
| | The Honor 8 display size is 5.2 inches, the display type is IPS LCD and the resolution is 1080 x 1920 pixels. |
| | The main touch screen glass comes with Corning Gorilla Glass 3 protection. |
| | It is a combined unit of display and touch screen digitizer glass. |
| | You can use this display combo to replace a broken display or touch screen glass. |
| | The new display offers 100% the same colors, quality and brightness as before. |
| | We test each display on the actual motherboard of Honor 8 before shipping. |
| | We back our products with a 30 days return, refund and replacement guarantee. |
| | You can easily test the display before installation and then fix it. |
| | The display is mostly available in stock and shipping time is very fast. |
| | You can order the new Honor 8 display using Cash on Delivery or Online Payments. |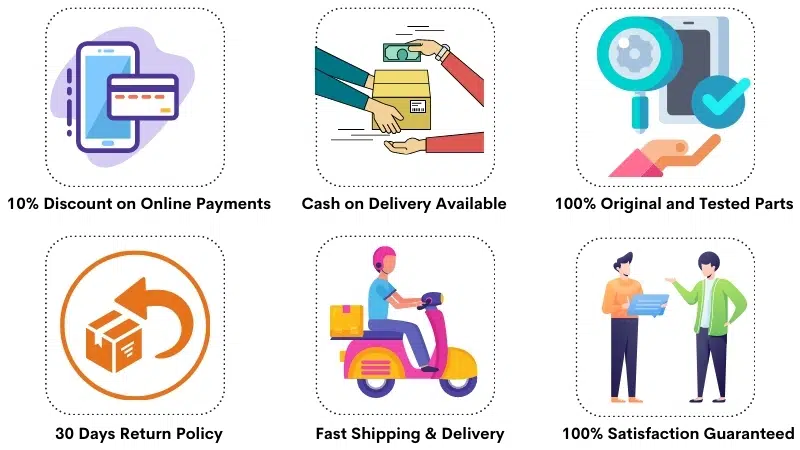 Common Customer Questions
Q: How much it costs to replace a broken Honor 8 display in India?
The price of a 100% original Honor 8 display replacement is around Rs 2800-3000. If you buy a first copy screen replacement, then the combo costs about Rs 1300-1500 in India. You may have to pay additional repairing charges on top of the display's price to a mechanic.
Q: How can I replace only the touch screen glass and recycle the old display?
The glass replacement is sought by customers who have broken the top layer of touch screen glass, but the inner dislay is just fine. The touch screen glass replacement is a temporary solution to the problem, and you need to consult with a local technician for that. Such jobs are quite popular in the local market because of cheap pricing and duplicate spare parts' easy availability.
Please note that glass replacement is a local market's workaround to save money, and such solutions are never considered in the official service center. If you visit the official Honor service center, they also replace the complete display unit regardless of your old display's condition. Even if only the touch screen glass is damaged, you still need to buy the complete combo.
The local technicians use duplicate touch screen glass to repair the broken display, but the outcome is not worth discussing. You'll end up paying money, and the display quality will be nowhere near to the original because a low-quality solution can provide only bad results. Surely, you can still use the display but not with the same experience and clarity as before.
Q: Can I buy the original touch screen glass separately? 
People often search for the only touch screen glass, and when they find it on any website, they assume that it is the original one. Please note that the original touch screen glass is never available separately. The touch screen glass you purchase for low prices is a copy glass, easily available for less than Rs 50 in wholesale markets. Such cheap touch screen glasses will never help you, and even the color of that glass is very dissimilar from the original. These copy glasses are fragile, and you can't use your phone in the same way as before. You can easily buy a counterfeit glass, but the original one never comes separately.
Q: The local market offers screens at meager prices. What is that? 
All customers are not willing to spend money on original parts, and that's why low-quality substitute screens are available in the market. Such screens cost very less and provide around 40% quality of the original display. So the price reduction directly impacts the quality, and these screens are referred to as first copy screens in the market. These are non-original, but quality and reliability are inferior. These screens even look very different, the quality of glass is very pathetic and such screens are not suitable for customers who don't want to make a quality compromise.
Q: How would I know that this display is original or not?
Many customers want to make their own decision regarding the quality of a screen even when they don't know how this works. We are sorry but this is not as easy as you think and to understand the quality of a screen, you should have a lot of experience in the business. You should also have complete knowledge of the OEMs (factories) that make original screen replacements.
For a layman customer, the easier way of understanding this is by testing the product on the motherboard before installation. You can't judge a display by its looks, but you can easily judge a display by its quality. The quality difference between a copy and duplicate display is huge, and you can easily tell that without any doubt. The copy display will show these characteristics :
Low brightness when compared with the original display.
Even if you drag the brightness to the 100% level, the display will stay dark.
The colors on display get very dull and inaccurate, like the red color shows an orange tone.
The touch screen doesn't work smoothly as before.
You can't type messages swiftly because the touch screen response is laggy.
The color and thickness of the touch screen glass are abysmal.
People are usually fed of such duplicate screens because such screens break very easily. If you install a duplicate display on your phone, It is not the last one because every 1-2 months, the display will break, and you've to purchase it again. Cheap products are designed in such a way that you can't use them for a long time.
Q: Is it possible to use the Honor 8 display for Honor 8 Lite?
You can't use the Honor 8 display in Honor 8 Lite because both models are completely different. We understand that similar names might cause some customers to order the wrong products, but we always make a manual confirmation call to reconfirm the model number. Not only this helps our customers, but also it helps us reduce the problems for our clients.
Honor 8 Display Photos
These images show the actual Honor 8 Combo you'll be getting after your order. This is a complete display and touch screen unit of Honor 8 which is the best solution after your display or touch screen glass is broken. Replacing the complete display will retain the joyful experience of using Honor 8.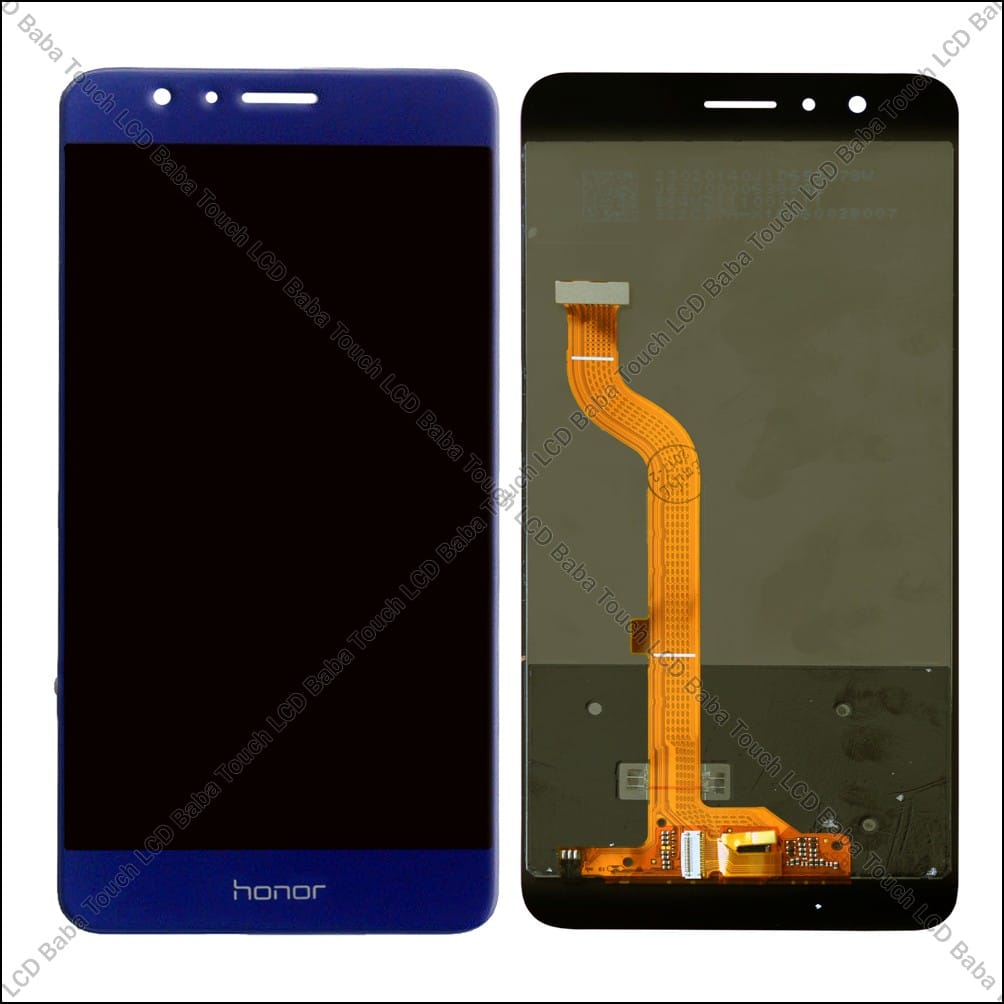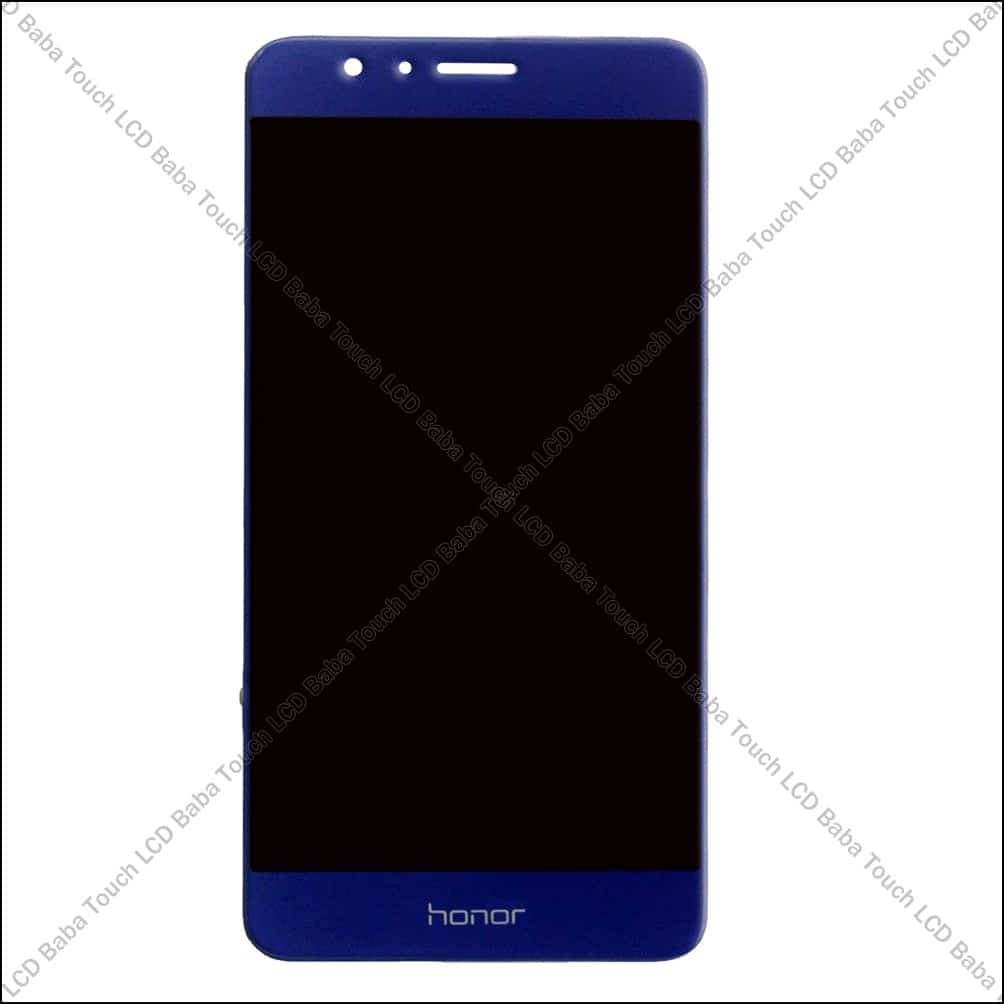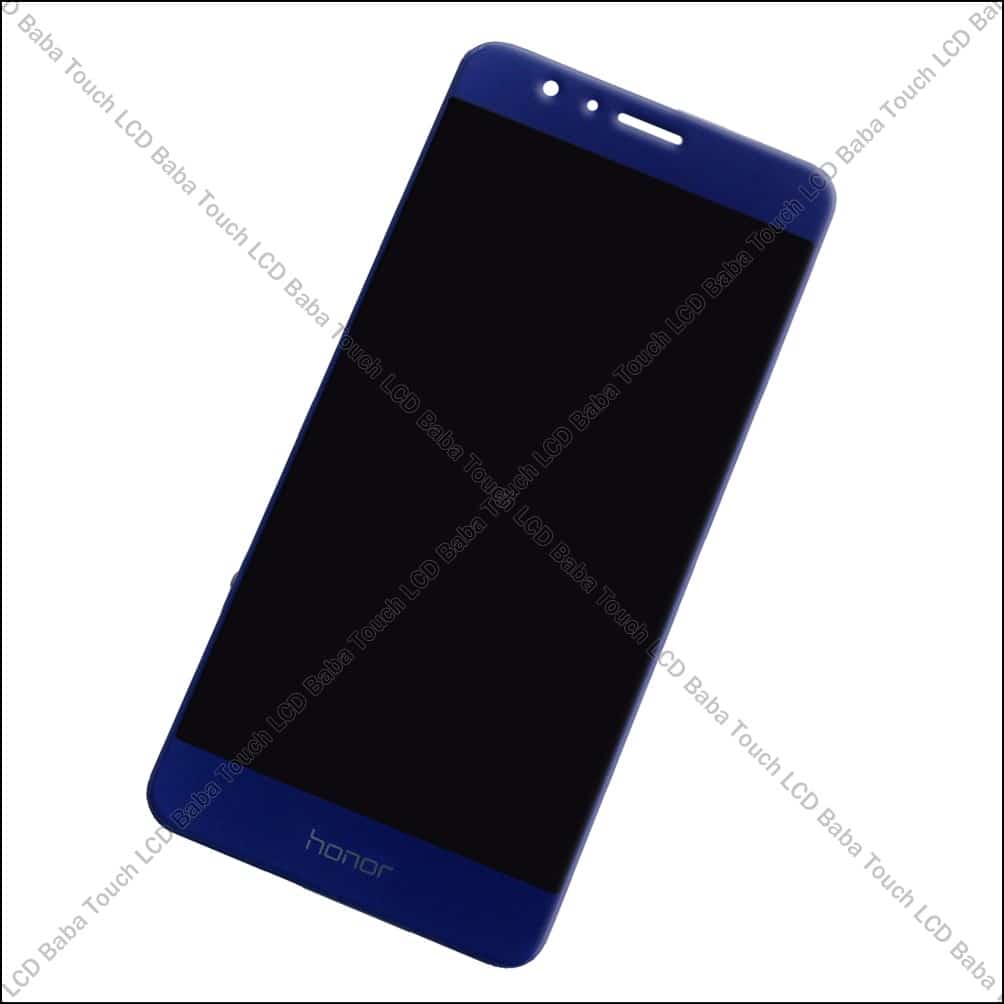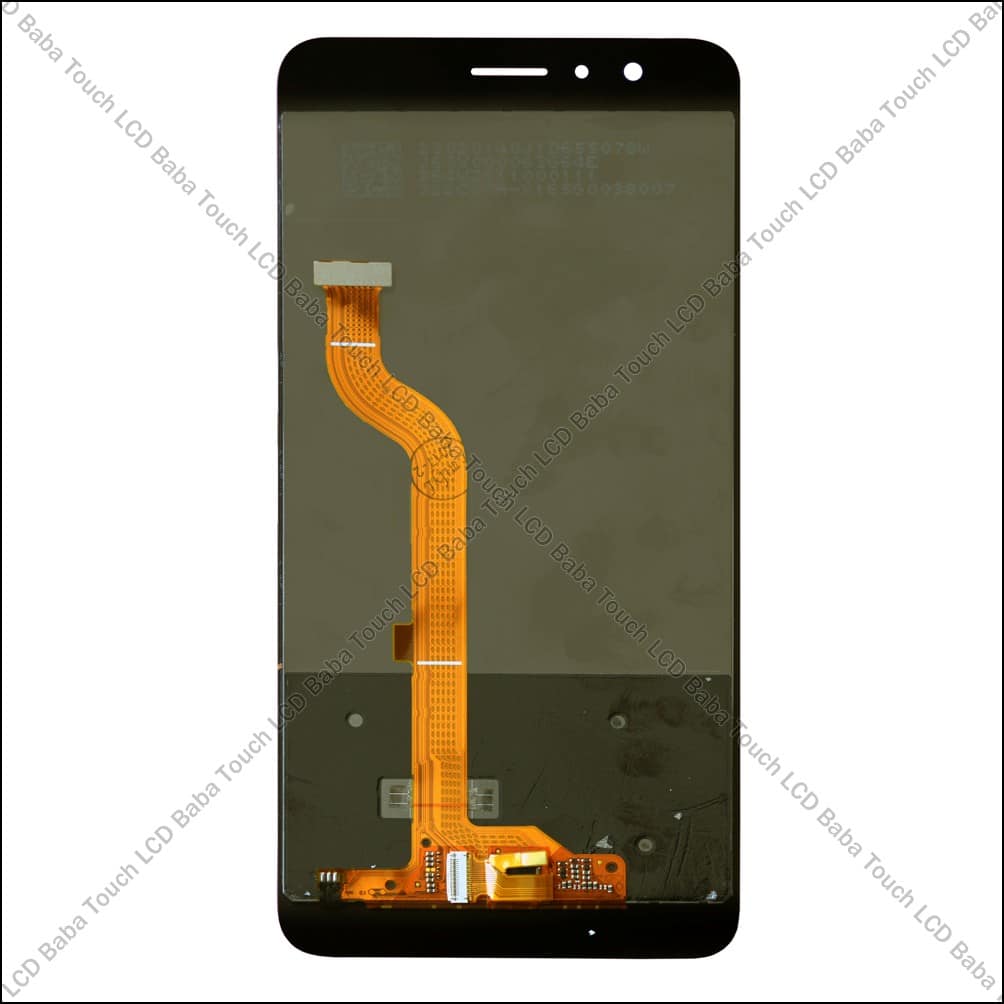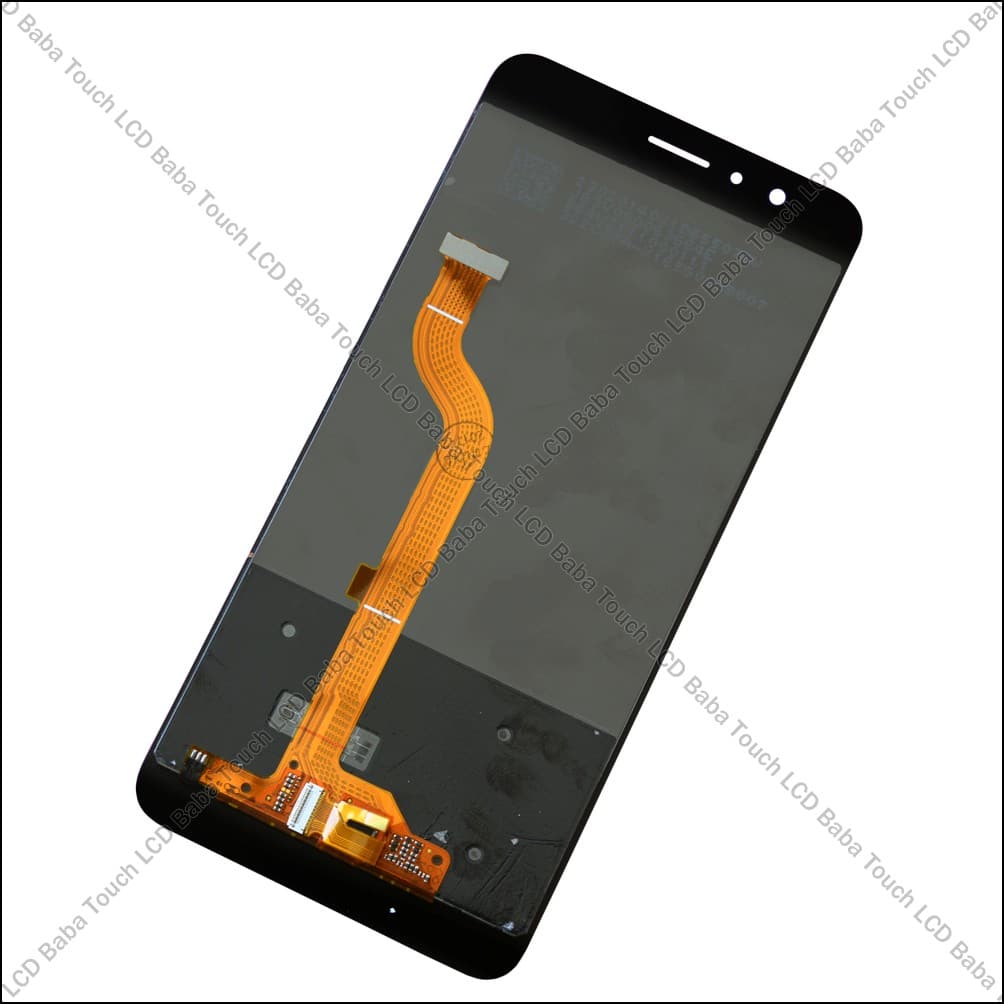 Shipping, Return and Refund Policy
All the products supplied by us come with 30 days return, refund, and replacement guarantee. To return a product, It should be in the same condition as we sent. You can't use or fix the items If you want to return them. For complete details about Shipping, Returns and Warranty, please click here.