If you need a brand new, 100% original display replacement for Huawei P10 Lite, you are on the right web page. We offer a complete display assembly useful for replacing a broken touch screen glass or inner display on this page. It is very easy to drop and damage a phone, but it is even more easy to replace the broken display of Huawei P10 Lite.
These days, almost everyone owns a mobile phone, and it can easily break off, so it is nothing new and happens to almost everyone. Once the screen breaks, the biggest challenge is finding the original display for your phone. This model is rare to find model, but on Touch LCD Baba, it is always readily available. You can find answers to all the burning questions in your mind on this page.
We know that you bought this phone outside India.
Many people feel that since they have not purchased the phone in India, they can't find the display. However, it is wrong because we stock lots of models that belong to foreign countries. So if you bought this phone from Dubai or any other country, you can use this display and replace the broken Huawei P10 Lite display.
Please also note that the model number of P10 Lite is different in all countries, but this combo suits all these model numbers. All these model numbers below refer to Huawei P10 Lite, so it doesn't matter where you have bought the phone. Just match the model number of your phone to one of these models.
WAS-LX1/LX1A (Europe and the Middle East and Africa)
WAS-LX2 (Asia)
WAS-LX3 (USA)
WAS-L03T (Canada)
WAS-AL00/WAS-TL10 (China)
WAS-LX2J (Japan)
In case you can't find your phone's model number listed above, please contact us over WhatsApp 9587954273 and let us know the model number of the device. We'll be more than happy to assist you further.
Don't worry if you can't find this display locally.
We know that lots of people migrate every year, and they possess the phone they bought overseas. P10 Lite is such a phone, and in most cases, you won't be able to find the screen replacement locally. Even in those cases, you can order a new display online and get it replaced with the help of a mechanic.
You can't throw away the phone just because the screen is not available in local markets. Some models are obscure, but still, you can find them with us because we maintain more models than you find in the local markets. Our customers ask us for the models they can't find locally, and that's why we have ramped up our knowledge of uncommon models in a big way.
What is the meaning of the Huawei P10 Lite Combo?
Huawei P10 Lite display and touch screen both parts come in conjunction. If you have a broken display or touch screen glass, you will need to replace the complete display unit, and it is called a Huawei P10 Lite combo. So if you hear the word combo/folder, it means that you are replacing the entire display assembly.
These days all mobile phones use this folder technology to combine both parts into one. It makes individual replacement very tough, and it is not even advisable. In any case of display or touch screen damage replace the complete display unit, and you are ready to rock.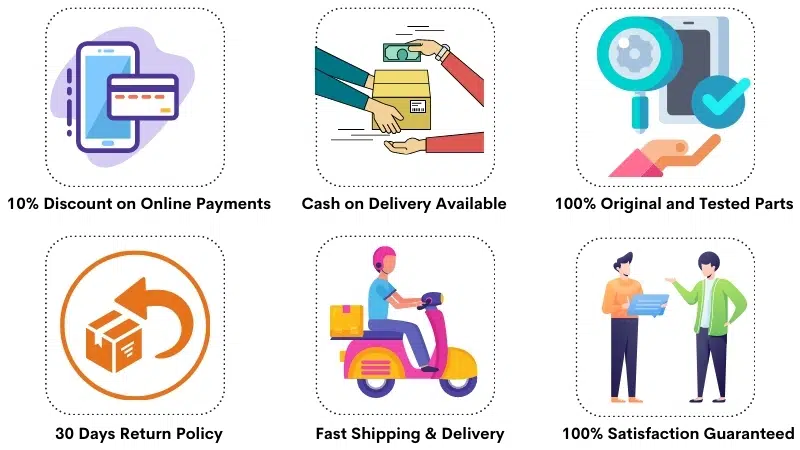 Huawei P10 Lite Display Specifications
| | |
| --- | --- |
| | This display is 100% original, tested and suitable for Huawei P10 Lite. |
| | The display size is 5.2 inches, the display type is LTPS IPS LCD and resolution is 1080 x 1920 pixels. |
| | It is a complete unit of display and touch screen glass. |
| | It is exactly the same original display as comes fitted in a brand new phone. |
| | We test each display for 100% perfect working before dispatch. |
| | The product comes directly from the Original Equipment Manufacturer. |
| | We insure the parcels during transit, so you shouldn't worry about damage. |
| | We back our products by a solid 30 days return, replace and replacement guarantee. |
| | The combo supports all variants of Huawei P10 Lite. |
| | The stock is readily available and turnaround time is quick. |
| | You can order the product using Cash on Delivery or Online Payments. |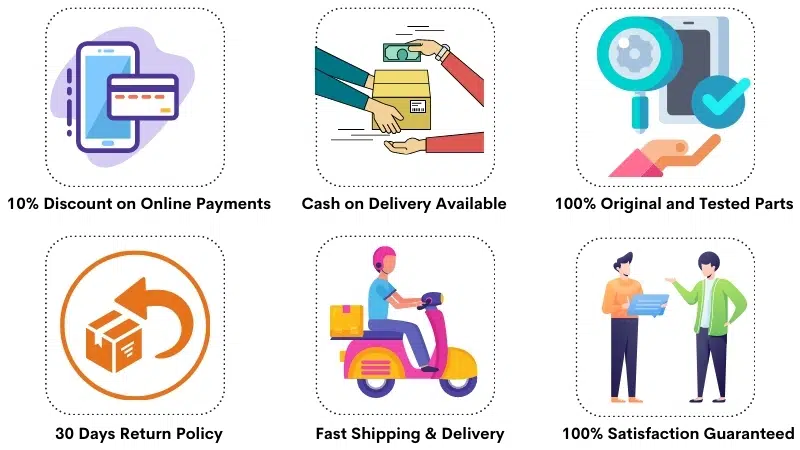 Frequently Asked Questions
Q: How much does it cost to replace a broken Huawei P10 Lite display in India?
The price of a 100% original Huawei P10 Lite display replacement is around Rs 2600-2800. If you buy a first copy screen replacement, then the combo costs about Rs 1300-1500 in India. You need to pay extra repairing charges to a technician who will fix the display on your phone.
Q: How can you assure that I'm receiving a 100% perfect product? 
The Huawei P10 Lite display comes pre-tested for working, and it is not possible to face any issues. Our testing process is rigorous, and we don't leave room for any errors. Still, after receiving the product, you also get a 30 days time period to test the product and ensure its working condition. So even after receiving the parcel, we provide you a guarantee that our product will work flawlessly with no problems.
Our replacement warranty is valid for 30 days after receiving the parcel, and it is a testing guarantee. It means you can test a product before fitting and then install it. We don't offer any return, refund, or exchange after fixing the product before that is beyond the terms and conditions. We supply brand new screens, and after testing, we are not responsible for any further consequences which may appear because of wrong installation and other issues, which are always results of customer's negligence. Customers damage the screens, and even after that, they want to claim it, so that will not work here.
Q: What if the new display doesn't work? 
We suggest that you don't fix the display before testing, and if you face any issues, you can easily return the product within 30 days. It is alright to test the display, but it is not alright if you fix the display in your phone or change the part's condition, like removing the screen-guard, breaking seals, etc… You can easily return a product provided it is in the original condition as we supplied. Your money is always safe with Touch LCD Baba, and if you do everything under terms and conditions, you'll face no issues.
Q: Do you have only the touch screen glass without the display? 
Many customers want to replace only the touch screen glass and reuse the same display. Such customers often ask for only the touch screen glass, but that isn't available. Customers often want solutions to reduce repair costs, but we don't sell or advocate inferior quality solutions. We sell 100% original spare parts only, and that's the sole reason we are not facilitating such parts' trade.
Q: How does the official service center repair the phone?
The official service center always replaces the complete display unit regardless of the problem. All over the world, the display replacement works based on changing the display assembly, and other inferior quality workarounds are never followed or suggested by the service center.
Anything cheap comes with many consequences, and the official outlets do not compromise the quality. We also work on the same path, and while you may find our prices much higher, we sell 100% original parts that you can't find anywhere else.
Q: Why is this display not available in the official service center?
The Huawei P10 Lite display may not be officially available in Indian service centers because it never came to India. The people who own this phone bought it overseas, and that's why finding its display is tough. Many customers still inquire in the service center, but the display isn't available there. At Touch LCD Baba, we stock many models that belong to overseas countries so that our customers can readily find everything they need.
Q: What is the meaning of testing the display in an open condition? 
When we suggest you test the display in an open condition, we mean that you should use test drive the display, but without fitting it in your phone. If you are wondering how that is possible, we want to provide some insight into this topic.
To test the new Huawei P10 lite display, there is absolutely no need to assemble it permanently. Just open your phone (which you'll obviously do when you want to replace the display) and connect the new display's flex cable to your phone's motherboard. Then turn on the phone, and you can use the new display just like it assembled on your phone. To test the display, you don't need to remove the screen guard or do anything else. It is exactly how all the technicians test and verify the pristine condition of the new display.
Huawei P10 Lite Display Photos
These images show the actual Huawei P10 Lite Combo you'll be getting after your order. It is a complete combo of Huawei P10 Lite, which you can use to replace a broken touch screen glass or display. After replacing P10 Lite broken combo, you can use your mobile phone with no further issues.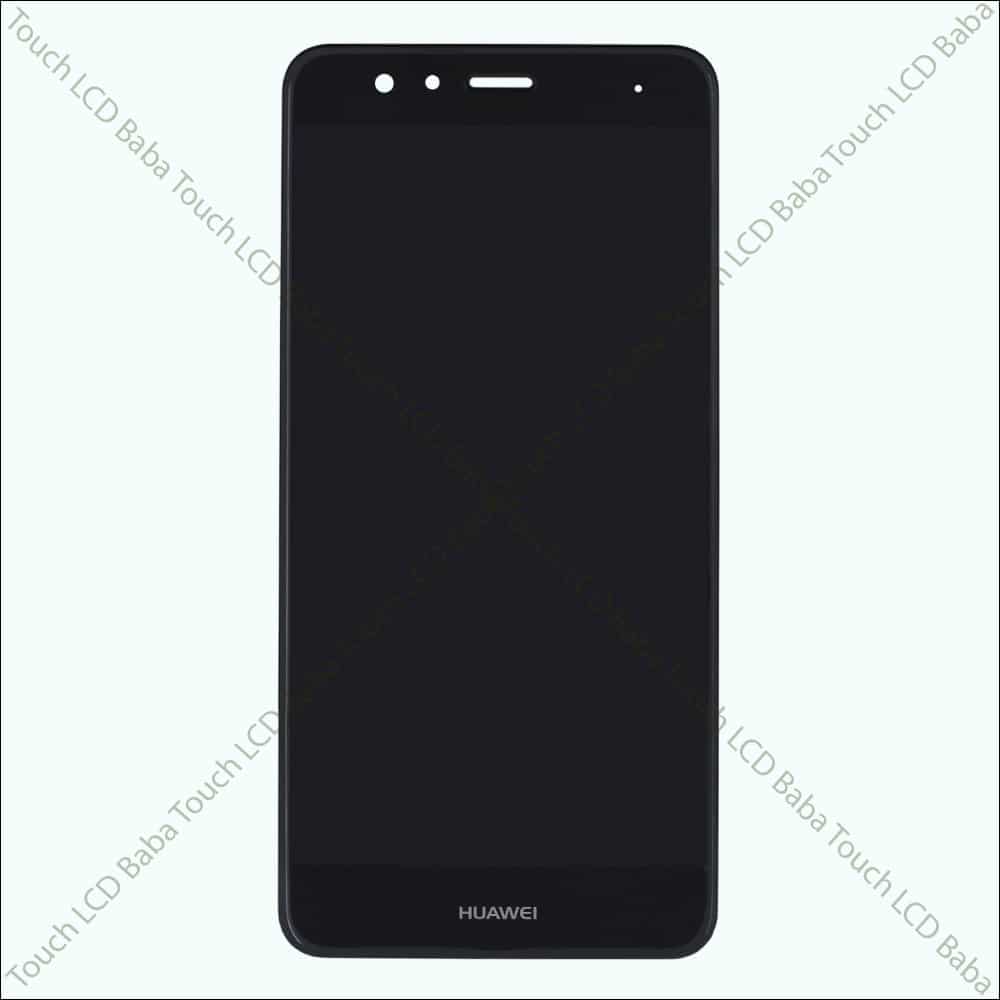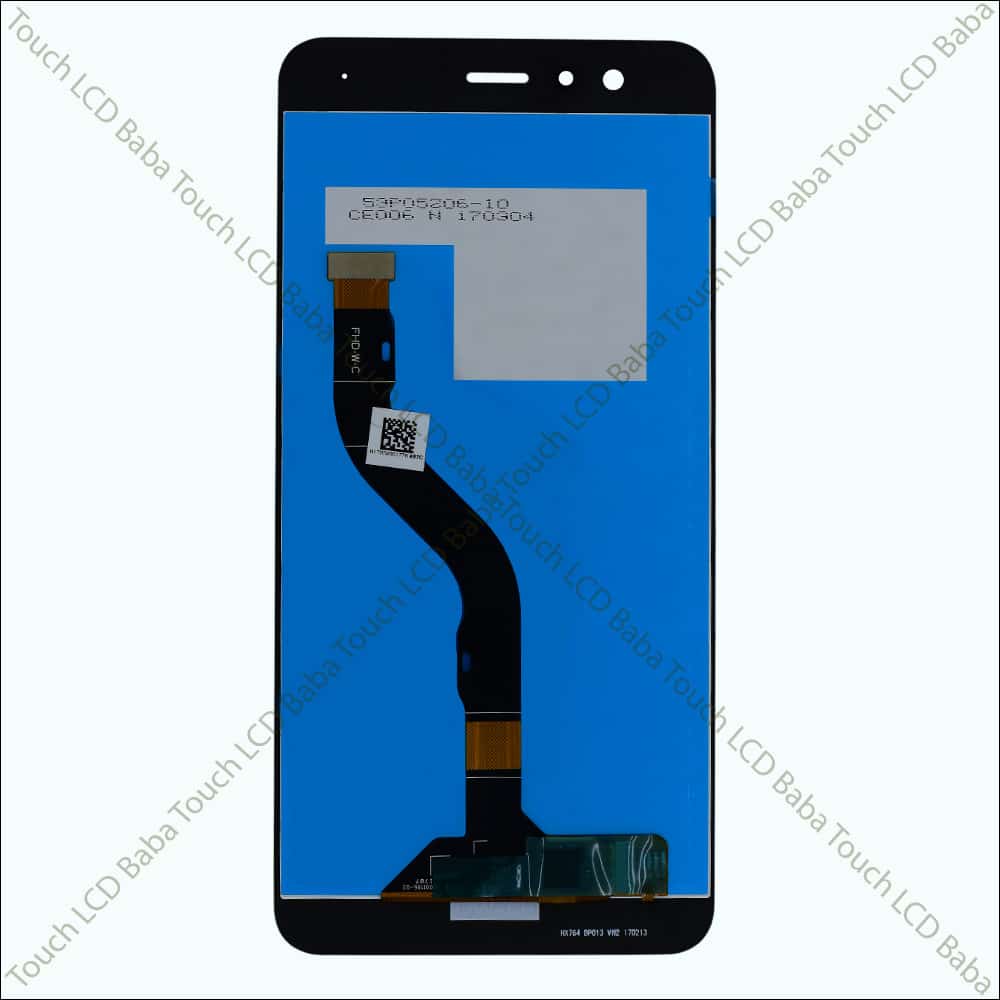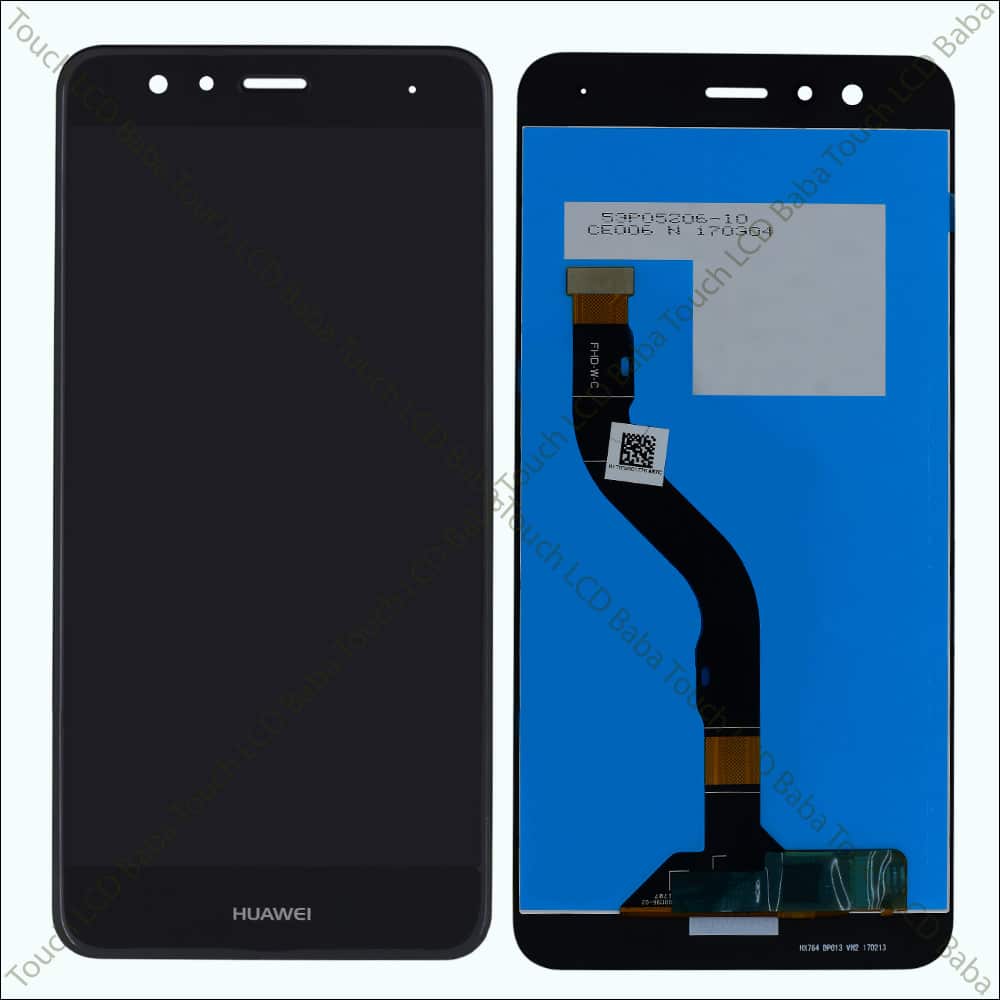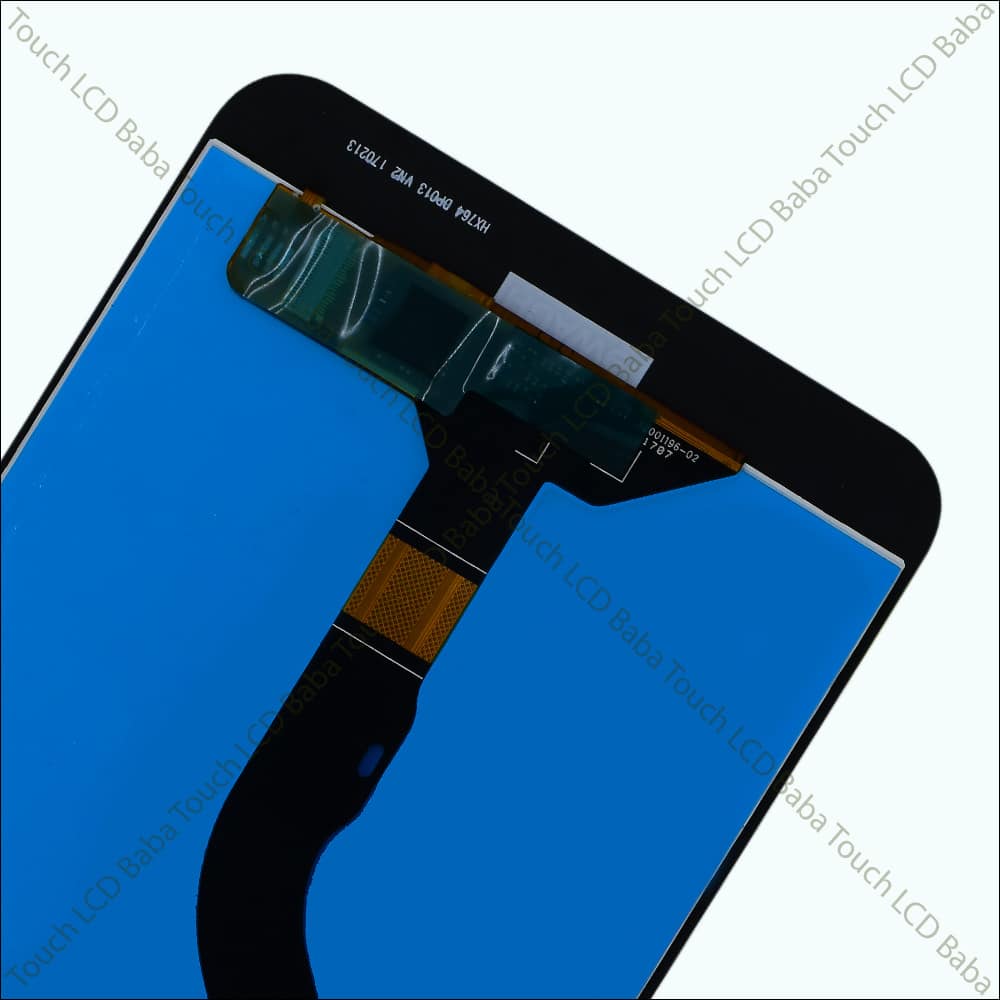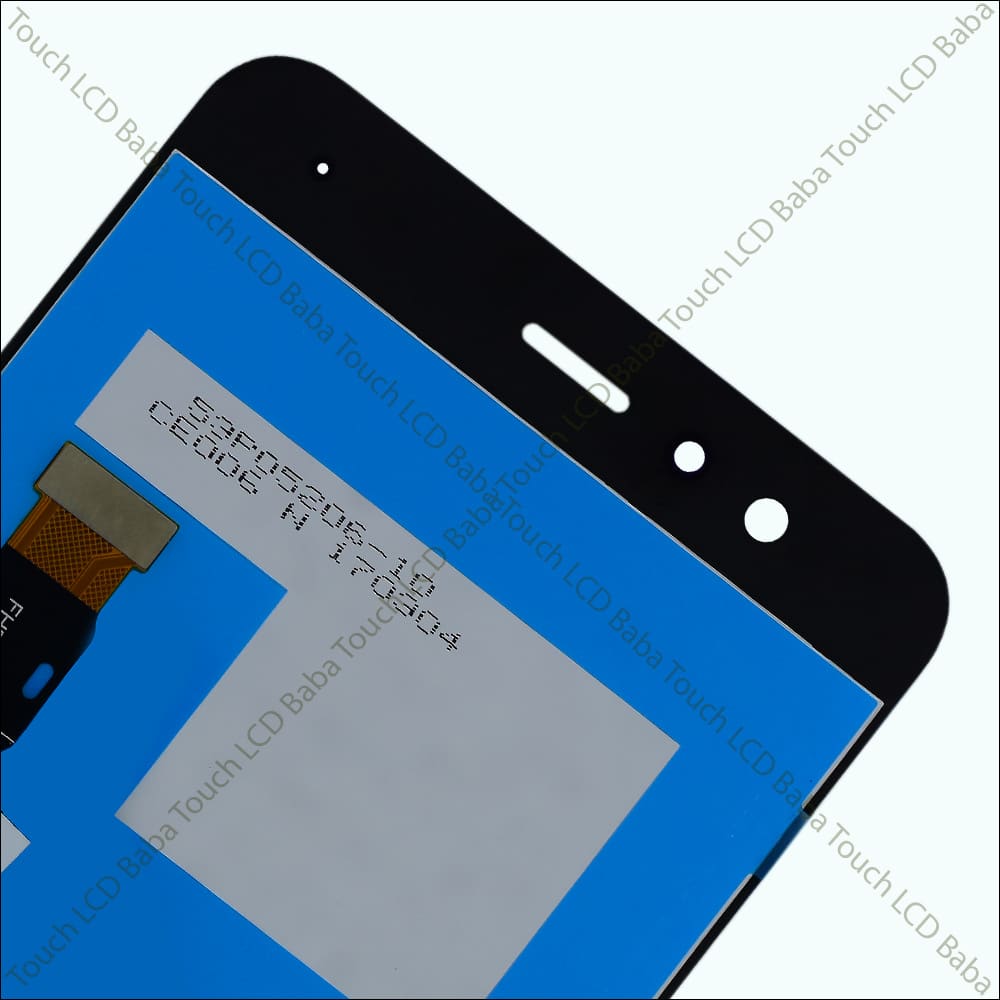 Shipping, Return and Refund Policy
All the products supplied by us come with 30 days return, refund, and replacement guarantee. To return a product, It should be in the same condition as we sent. You can't use or fix the items If you want to return them. For complete details about Shipping, Returns and Warranty, please click here.