If you found this page while searching for the Infinix Hot S3x display, you are on the right web page. Infinix is a famous brand for people who buy online, and the presence of this company is very limited in the offline markets. If you live in a small town or a village, it might be tough for you to find the screen replacement on time. Customers try to find a display replacement locally, and when they can't find it there, they head to purchase it online. On this page, you can find all the information regarding Infinix Hot S3x display replacement and call us at 9587954273 if you've any unanswered questions.
Infinix Hot S3 and Hot S3x are different models.
Please note that Infinix Hot S3 and Infinix Hot S3x are different models. The display on this page is suitable only for Infinix Hot S3x. The model number of the Infinix Hot S3x is X622, so before you order, please make sure to check the model number of your device and match it with the model number mentioned here. If you order the wrong model, you won't be able to use the spare part, which will result in more hassle. Some customers self-assume that both models are the same, and they can interchange the display while that is not true.
You need to replace the Infinix Hot S3x Display Combo.
In Infinix Hot S3x, display and touch screen glass come together, and you can't replace them individually. In case you have broken only the top layer of touch screen glass, you will still need to replace the complete set of the display and touch screen glass. When the mobile phone drops, mostly, you will end up breaking its touch screen glass only. However, as the display and touch screen glass, both parts are combined, you will need to replace the complete combo.
Infinix Hot S3x combo comes as shown in the photos below. If you have any further questions about the part, please feel free to contact us. After ordering the combo, you need to visit a technician to get the combo replaced. The mechanic will take out the broken display unit and fix it with the new display combo, and your phone will be back to life in no time.
Infinix Hot S3x Display Specifications
| | |
| --- | --- |
| | This display is 100% original, tested, and suitable for Infinix Hot S3x, model number X622. |
| | The Infinix Hot S3x display size is 6.2 inches, the display type is IPS LCD and the resolution is 720 x 1500 pixels. |
| | This product is a complete unit of display and touch screen glass combined into one. |
| | A broken display or touch screen glass can be easily replaced by using this product. |
| | We test each display on the actual motherboard of Infinix Hot S3x before shipment. |
| | The new display offers 100% the same colors, quality and brightness. |
| | There is no risk of receiving a defective product because we have already tested it. |
| | All mobile phone screens come with a  money back guarantee for any defects. |
| | The stock is readily available and turnaround time is very fast. |
| | It is possible to test and verify the new display without installing it. |
| | You can order the new display using Cash on Delivery or Online Payments. |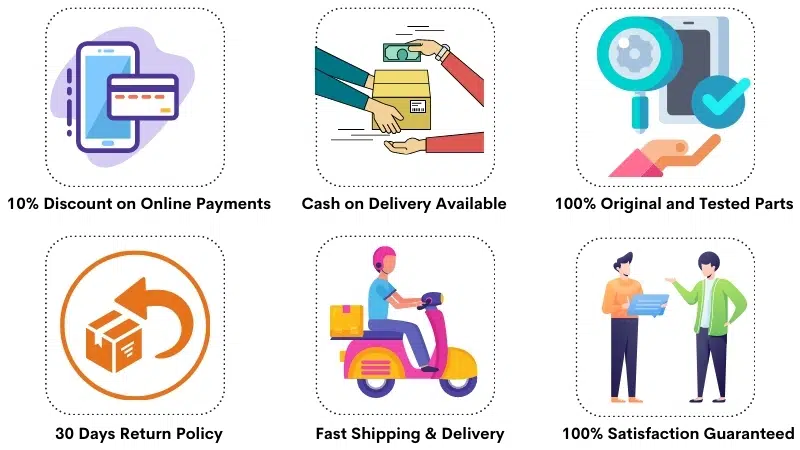 Common Customer Questions
Q: How much does it cost to replace a broken Infinix Hot S3x display in India?
The price of a 100% original Infinix Hot S3x display replacement is around Rs 2400-2600. If you buy a first copy screen replacement, then the combo costs about Rs 1300-1500 in India. The quality difference between an original and a copy display is substantial.
Q: What is the meaning of the combo replacement?
The combo replacement means replacing the entire unit of the display and touch screen glass. Usually, when you drop the phone, either the display breaks or the touch screen glass breaks. In both situations, the ideal solution is replacing the complete display unit, and that is precisely how the official service center repairs the phones. The combo replacement is fast, reliable, and guarantees easy replacement of the broken display.
Q: Is buying mobile phone screens online safe?
Many customers are accustomed to purchasing mobile phone screens in the offline markets and have never bought them online. Their biggest fear is receiving a defective or non-working product and who will fit the product on their phone if they purchase it online.
Please note that buying a mobile phone display online is 100% safe as you also get a warranty to test the product before fixing it. It means you can connect the new display to your phone in an open condition and test it to verify its working condition with your device. The local market technicians are also used to install the screens that come from online because many customers ask for such services.
The normal installation charges are like Rs 150-200, and it is easy to replace the display with the help of a trained technician. Before you order a product, always discuss with a technician who will assemble the display on your phone and then order the product. You'll be surprised to know that many mobile phone technicians order screens and other spare parts from online websites every day.
Q: Do you recommend replacing only the touch screen glass?
In many cases, the accidental damage causes a broken touch screen glass while the inner display stays safe, and you can even use your phone. In such cases, customers often want to replace only the touch screen glass and reuse the same display. Their ultimate goal is saving money and reusing the parts which are not damaged.
This technique sounds perfect in theory, but the glass replacement never provides the desired screen quality in reality. The glass replacement is not always successful and often results in a broken display or many blemishes in the display. If you thought that the display quality would remain the same, that's not true. The display's quality declines a lot because of the manual separation of the display and touch screen glass. After glass replacement, you'll see many dust particles and other impurities inside the display, and the outcome is not worth it. Surely, you can try glass replacement if you think it is what you want.
Q: What if the new display doesn't work on my phone?
Customers often worry about receiving a non-working display and what they will do in such a situation. We want to assure you that we test each display on our end before shipping, and you also get 30 days testing guarantee. It means that after receiving the product, you've 30 days time period in your hands, and you can use this time to test and verify the working condition of the new display.
Please note that you can't paste/fix the display on your phone, but you can temporarily connect it to your phone's motherboard and test it. The technician you'll approach to install the display will open the phone and connect the new display's flex with your phone's motherboard in an open condition. The technicians are familiar with all the testing procedures, and you can test drive the new display in an open condition without any issues. If you face any problems while testing the new Infinix Hot S3x display, you can always contact us for a return, refund, or replacement within 30 days after receiving the product.
Q: Where can I find the official Infinix Service Center in my city? 
Several customers ask if we are from the official service center, but we are not. If you are looking to find the service center's contact information, please visit the official website of Infinix, and you can find the relevant information there. We are working as an independent parts vendor and don't keep track of the official service centers.
Q: What if the new display breaks during transportation? 
We are fully aware that mobile phone screens are fragile and must be handled properly. Our dispatch team packs your products very carefully in hard plastic boxes accompanied by additional protection layers so that the package reaches you in 100% safe condition. We also buy insurance for your package, and any in-transit damage is our responsibility. You can record a video when you open the parcel, and if you find anything damaged, we'll gladly replace it for you. You can always contact our helpline at 9587954273.
Infinix Hot S3x Display Photos
These photos show the actual Infinix Hot S3x Combo and Touch Screen Combo you get after your order.  You simply need to remove the broken part from your phone and fix the new one. That's all.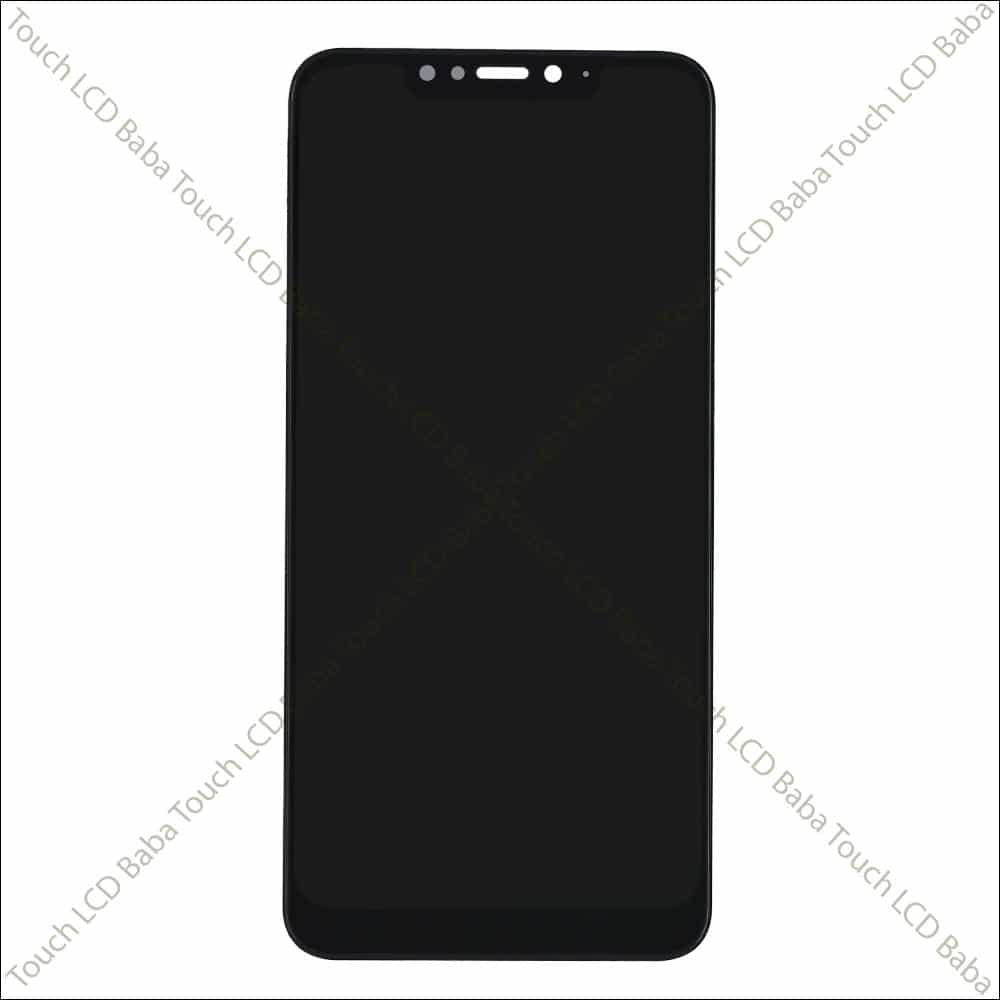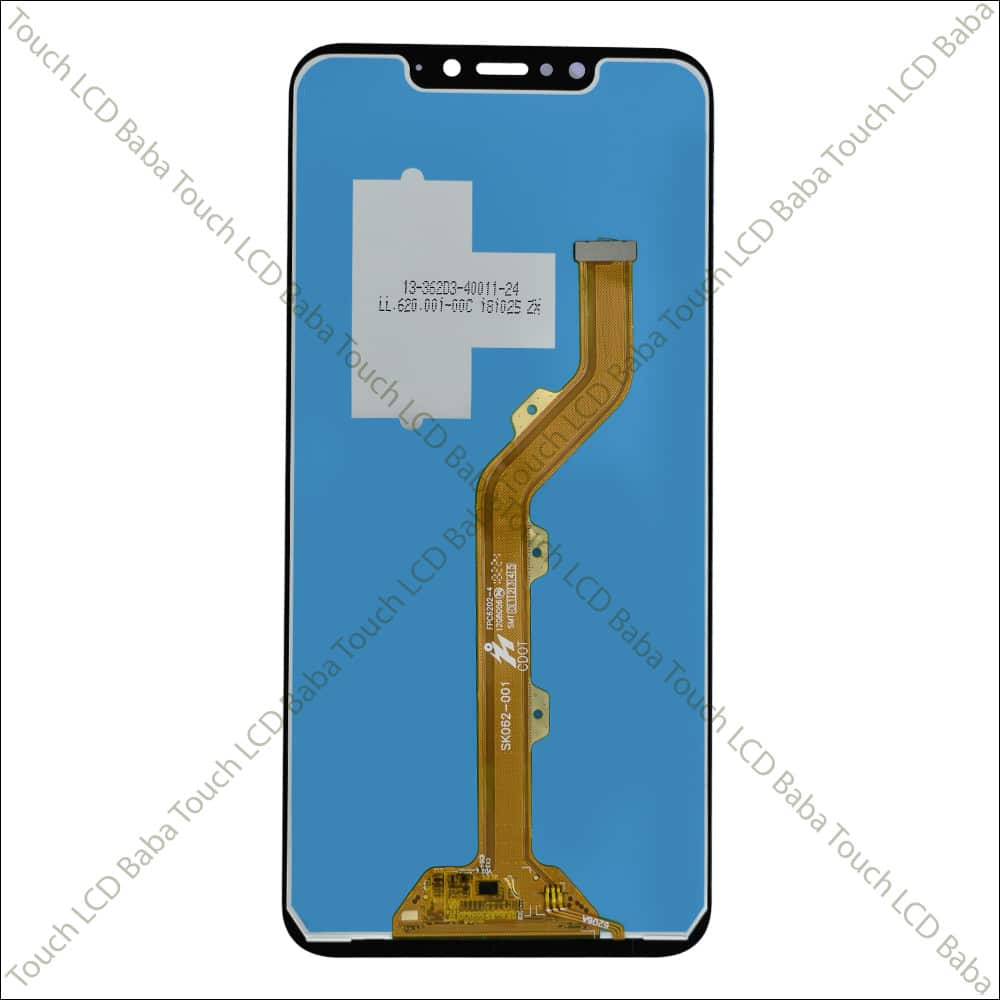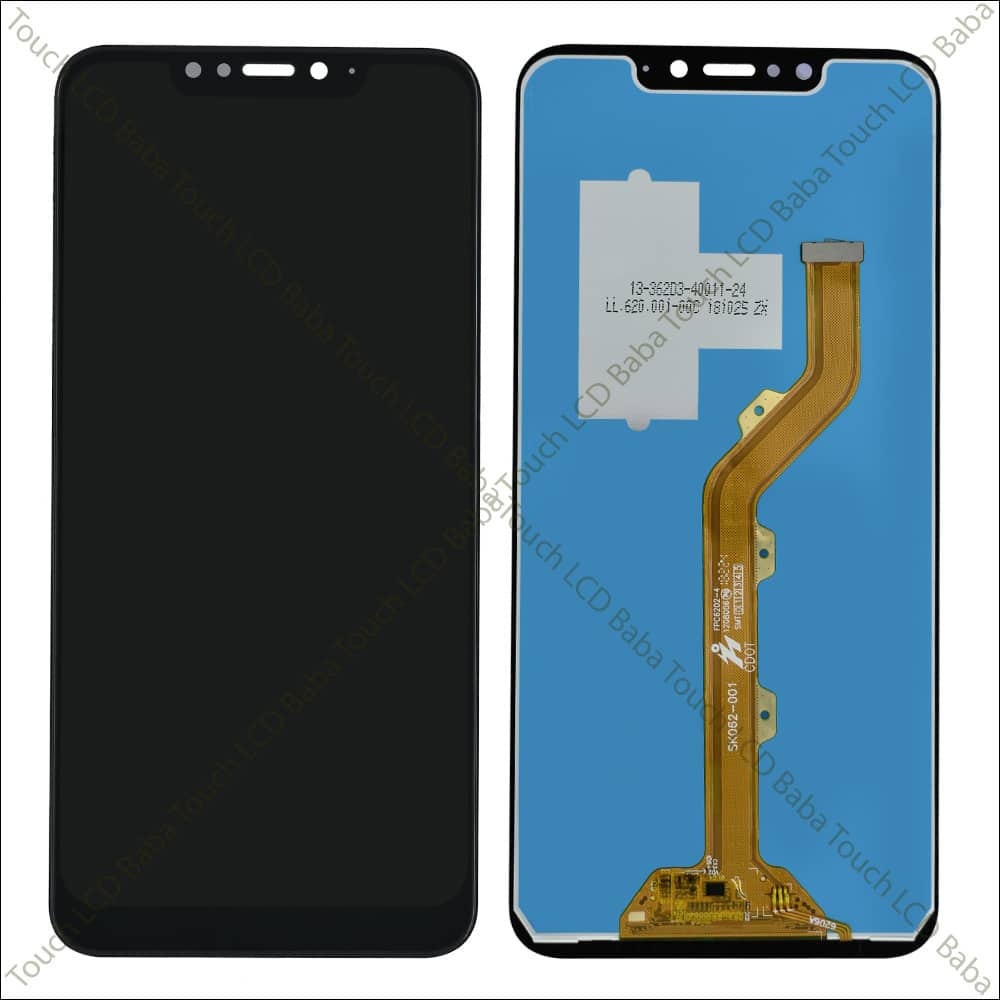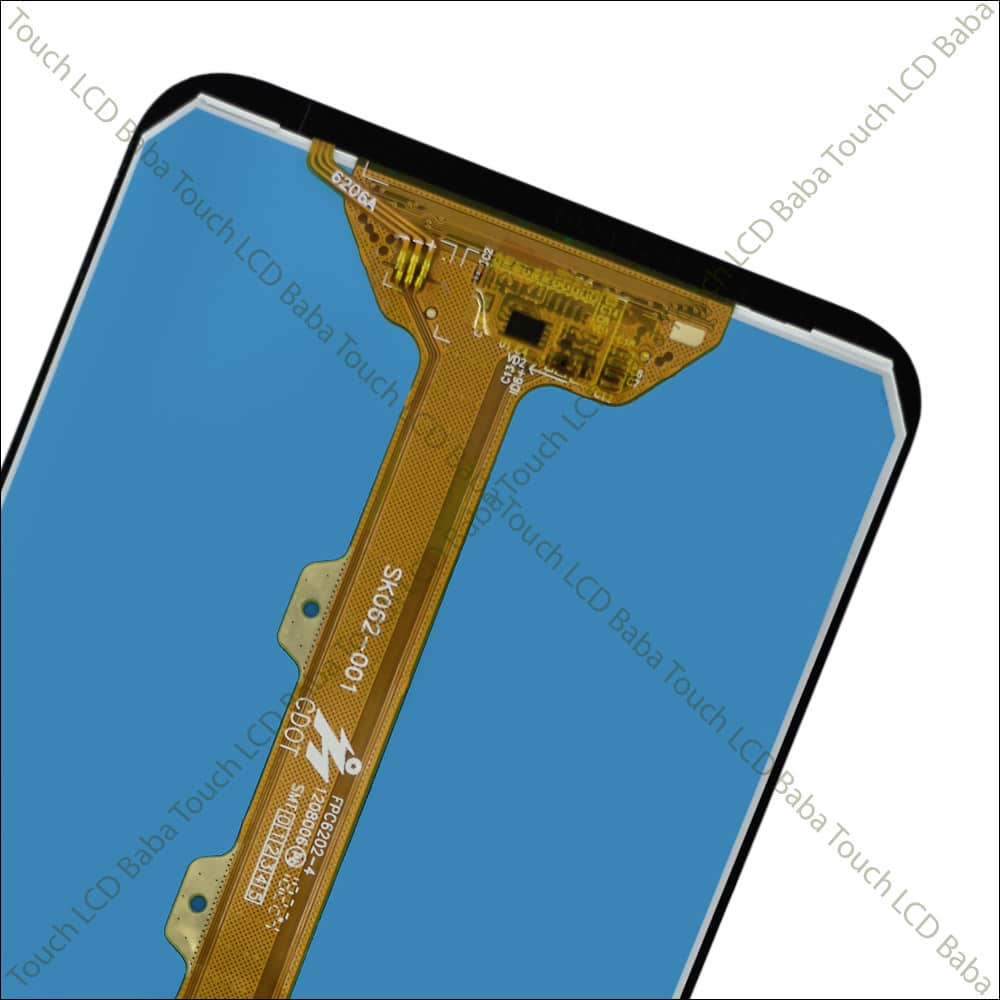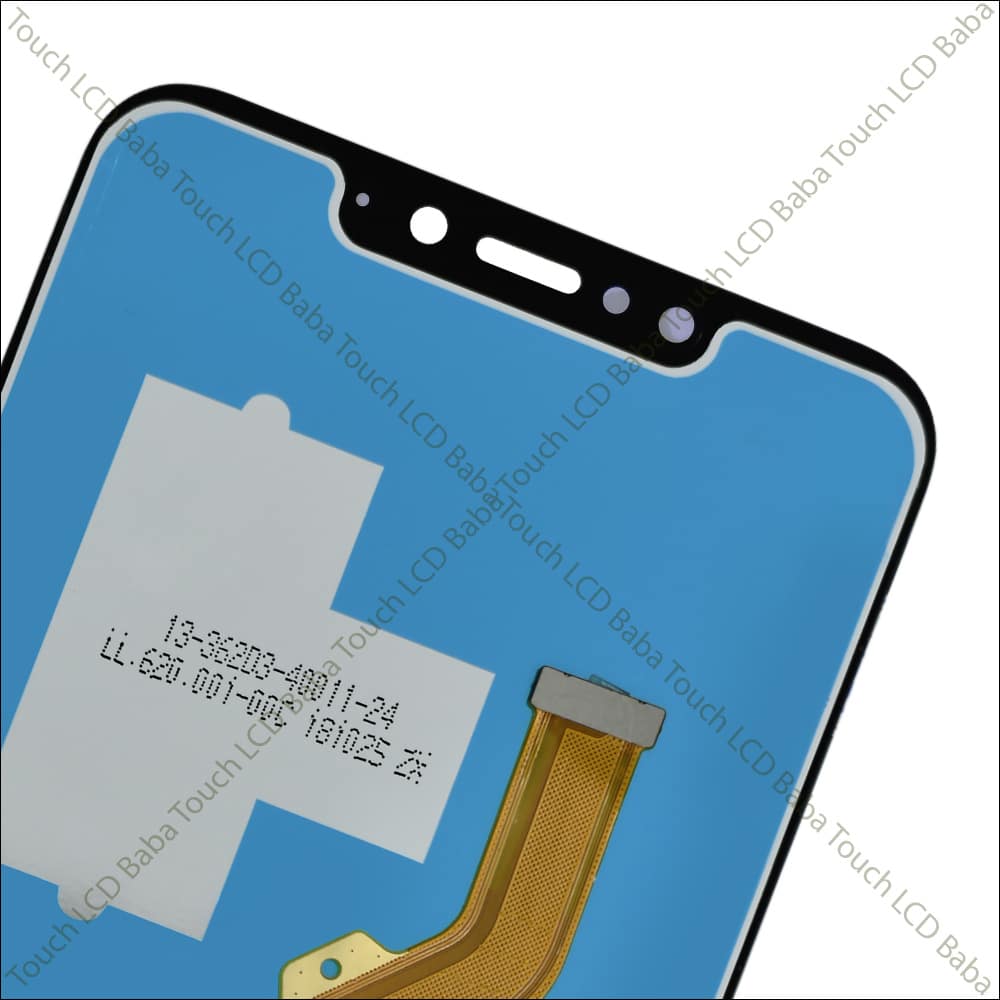 Shipping, Return and Refund Policy
All the products supplied by us come with 30 days return, refund, and replacement guarantee. To return a product, It should be in the same condition as we sent. You can't use or fix the items If you want to return them. For complete details about Shipping, Returns and Warranty, please click here.