If you are trying to find a solution to a broken  Infocus Turbo 5 Plus display, you are on the right page. The Infocus Turbo 5 Plus is a popular phone because of its king-size battery and good features. All the Infocus phones were sold mostly online, and many people still use the phones and need the replacement parts. It can be hard to find Infocus parts locally because the phones were not solid in offline markets.
As you know, once a mobile phone is outdated and more than 2 years old, you'll have a hard time finding the replacement parts, even in the official service center. The official service centers rarely keep the stock for old models as such phones have already reached their end of life. You can still find the Infocus Turbo 5 Plus screen replacement on Touch LCD Baba and all the essential information to repair your phone.
What is the Infocus Turbo 5 Plus Display Combo With Frame?
A display combo's simple meaning is a complete set of display and touch screen glass combine into one. The word frame means the display's outer front side bezel that holds the display firmly in place. This part's complete meaning is that you get a display and touch screen combo that comes pre-installed in the outer frame. Please see the actual product photos below as that will make it more clear to you.
The combo replacement is the best way to replace a broken display or touch screen glass. It is a brand new spare display unit, and lots of such screens are stocked by the companies and suppliers. Such screens serve all the customers when they require a display replacement. All you need to do is, replace the broken display unit with the new one.
How does the outer bezel/frame help? Is the frame essential to purchase?
You might think about why you should buy this combo with the outer frame when your old frame is perfect? We totally understand this from your perspective, and it is not essential to purchase the display with the outer frame provided the older frame is in usable condition. We also offer the Infocus Turbo 5 Plus display without the frame.
Please note that there is nothing wrong with buying a without frame combo but buying a with frame combo will give you 100% original fitting, which is impossible with a display that comes without the frame. This part is 100% factory pasted and doesn't require you to use any adhesive to paste the display.
On the other hand, If you buy a without frame display and stick it in your old frame using glue or double tapes, the final finishing will not be as good as with this part.  So if you don't mind spending a little extra for a with-frame part, go for it. It will completely change your experience as after fitting a with frame part, you also get rid of any dents or scratches on the frame.
Infocus Turbo 5 Plus Display With Frame Specifications
| | |
| --- | --- |
| | This display is 100% original, tested, and suitable for Infocus Turbo 5 Plus, model number IF9021. |
| | The Infocus Turbo 5 Plus display size is 5.5″, the display type is IPS LCD and the resolution is 1280×720 pixels. |
| | It is a complete folder of display, touch screen glass and the outer frame. |
| | The display combo comes pre-assembled in the frame and manual pasting is not required. |
| | You can consider this part like a front half portion of your phone in brand new condition. |
| | The display is 100% original and offers the same colors, quality and brightness as before. |
| | We test each display on the real motherboard of Infocus Turbo 5 Plus for 100% perfect working. |
| | We back our products with a 30 days return, refund and replacement guarantee for any defects. |
| | The display is available in two colors, Black and Golden. |
| | The desired product is ready in stock and we can ship it without delays. |
| | You can order the display using Cash on Delivery or Online Payments (10% discount). |
Common Customer Questions
Q: What is the price of Infocus Turbo 5 Plus display replacement in India?
The price of a 100% original Infocus Turbo 5 Plus display replacement with frame is around Rs 2800-3000. If you buy a first copy screen replacement, then the combo costs about Rs 1300-1500 in India. The first copy is just a mollifying name of a duplicate screen and offers horrible display quality.
Q: Why is the display of this model hard to find?
Infocus is a popular brand, but still, not all offline retailers keep stock of this brand. Other brands are more popular in the local market, and shopkeepers always try to stock hot-selling parts and stay away from stale stock. The demand for Infocus Turbo 5 plus display is not very huge, and that's why you'll have to wander a lot to find this screen. Although, there is no need to, as you can easily purchase it online.
Q: Do I also get a fingerprint scanner along with the display?
No. The fingerprint is not an integral part of the with-frame display, and you will not get a new scanner with this product. You will need to use the old fingerprint scanner and assemble it in the new display, and it is exactly how this works. We hope that your old fingerprint scanner is still in working condition.
Q: Why are the prices so different in the online and offline market?
The mobile phone screen prices always depend on quality, like everything else in the market. The original display is never available for a low price, but duplicate screens are easily available for a meager price, online and offline. You shouldn't be confused about the prices because all good sounding cheap deals are the duplicate screens.
The duplicate screens also work but with less efficiency, and the on-screen visuals are of deficient quality. You can estimate it like you get 50% quality of what you were using before, and that's why the price is low. A 50% reduction in display quality means that price should also be 50%, and this equation is true. On the other hand, if you purchase an original display, it costs twice, but the quality is 100% identical.
The local market offers first copy screens, which are essentially duplicates. So don't compare the price of a duplicate screen with the original price because you are making the wrong comparison. The same is true for the online marketplace because all sellers who lure you into big discounts actually sell crap products, and you'll realize that only after getting them.
Q: Why do the local technicians advise against online buying?
There is only one reason behind this: they are losing their business share to online vendors. The local technicians are installing low-quality first copy screens on your phones for years. Due to the inception of online business, many people have started purchasing mobile phone screens online because of better pricing and original quality.
The local technicians can't digest this change because they used to make money, both on the parts and the labor charges. It used to work like they make a profit of Rs 500 on the screen and take additional Rs 200 for installation charges. Now, if you purchase the display online, they can't make that Rs 500, and that's why they always try to poison your ears. You'll often hear words like, don't order from online, you'll get a bad product, the quality will not be good, the product will be duplicate, etc. All these methods are just retaliation for the business they have lost, so ignore this tactic.
Q: How do you source the original Infocus Turbo 5 Plus display?
The original screens are available only with OEM factories that make the original parts for the actual company. If you think that original screens are not available anywhere, you are 100% wrong. The quality of a screen depends on the factory that is supplying the goods. We purchase our stock from Original Equipment Manufacturers and proudly offer 100% original screen without any quality compromise.
Q: What if the new display doesn't work on my phone?
Before we ship a display to you, we thoroughly test it for working on the Infocus Turbo 5 Plus phone's actual motherboard. We call this live testing because this way, we can ensure all the aspects of a display and ensure the perfectness of the product, which is essential. From our perspective, a defective display can't go out from our warehouse.
Still, we offer a 30 days return, refund, and replacement period for customers' satisfaction. If you face any issues while testing the product, you can always contact us for a free replacement or full refund. Please note that this policy applies only to unused products. You can't return a display after fitting it on your phone because a used product is not eligible for a return in any case.
Infocus Turbo 5 Plus Display With Frame Photos
These images show the actual Infocus Turbo 5 Plus Display and Touch Screen combo with the outer frame (Bezel) which you'll be getting after you place the order. This is a complete folder consisting display and touch screen both. You can buy this panel and easily replace it on your own as It is extremely easy to fix a with frame part.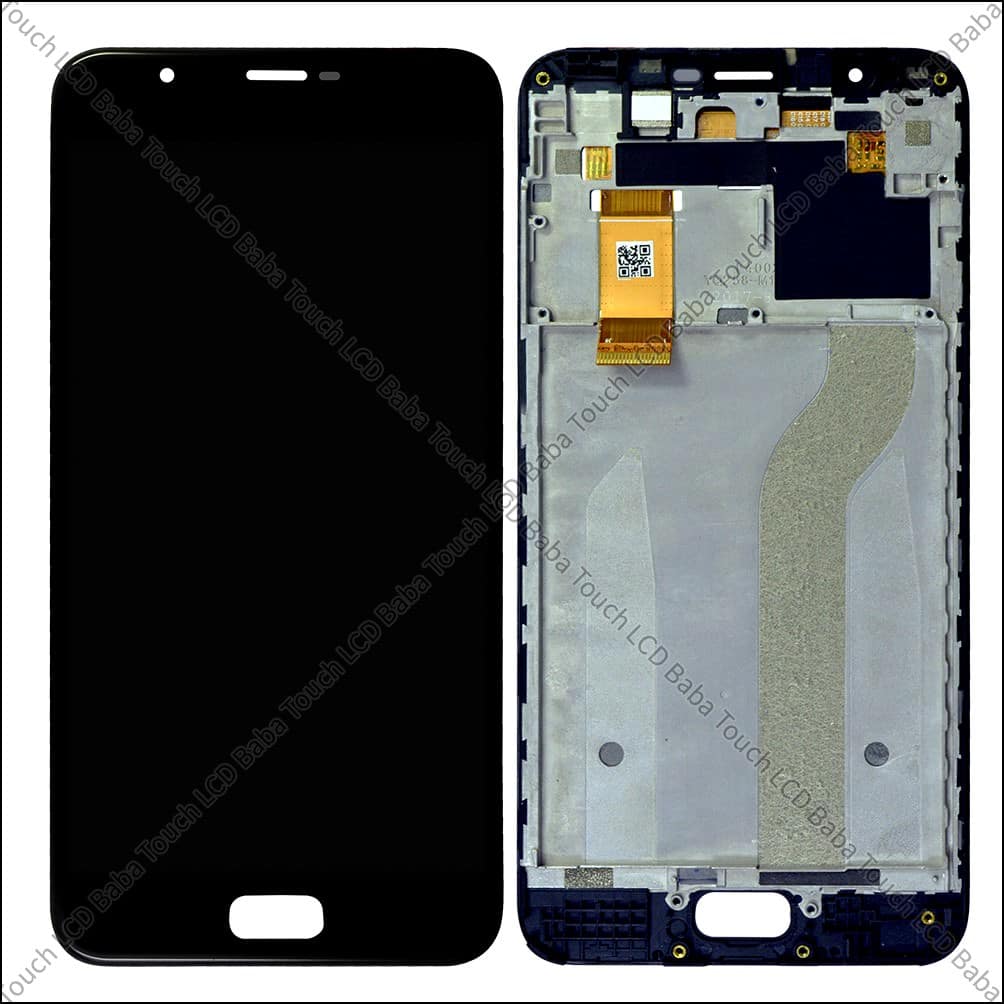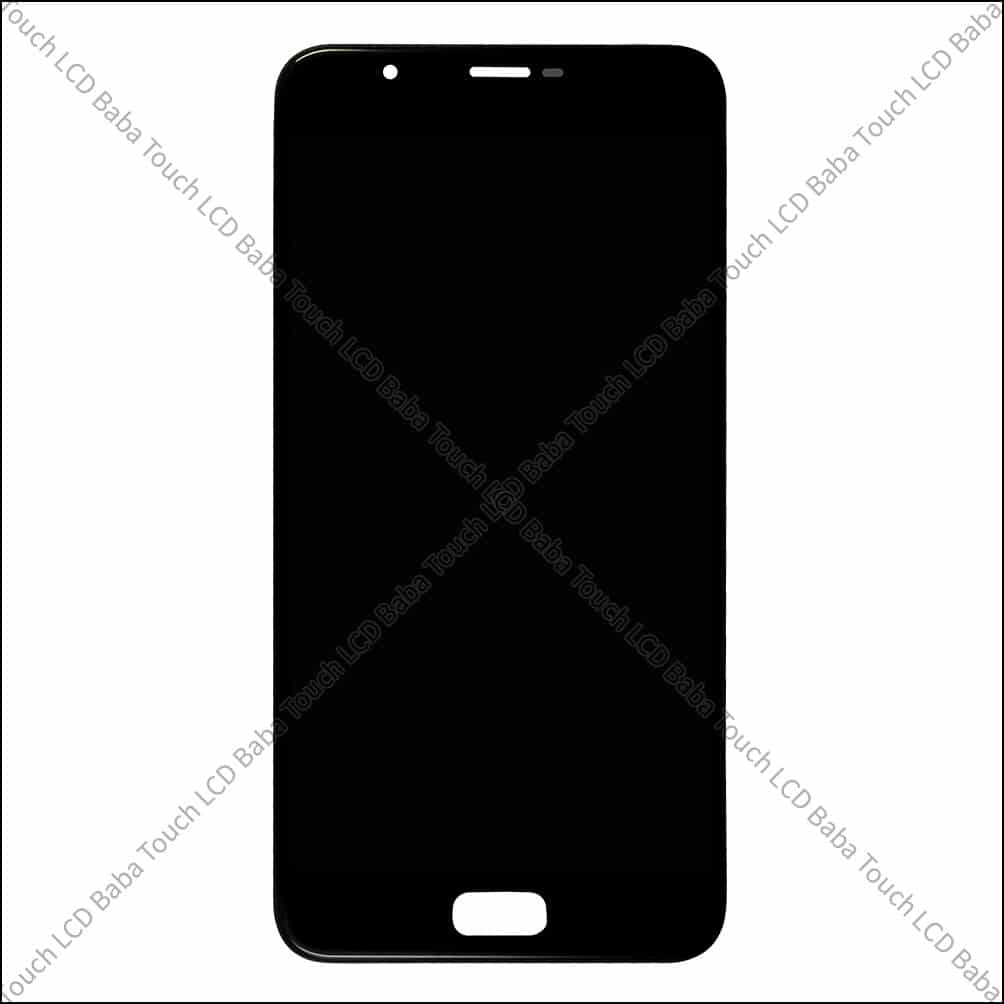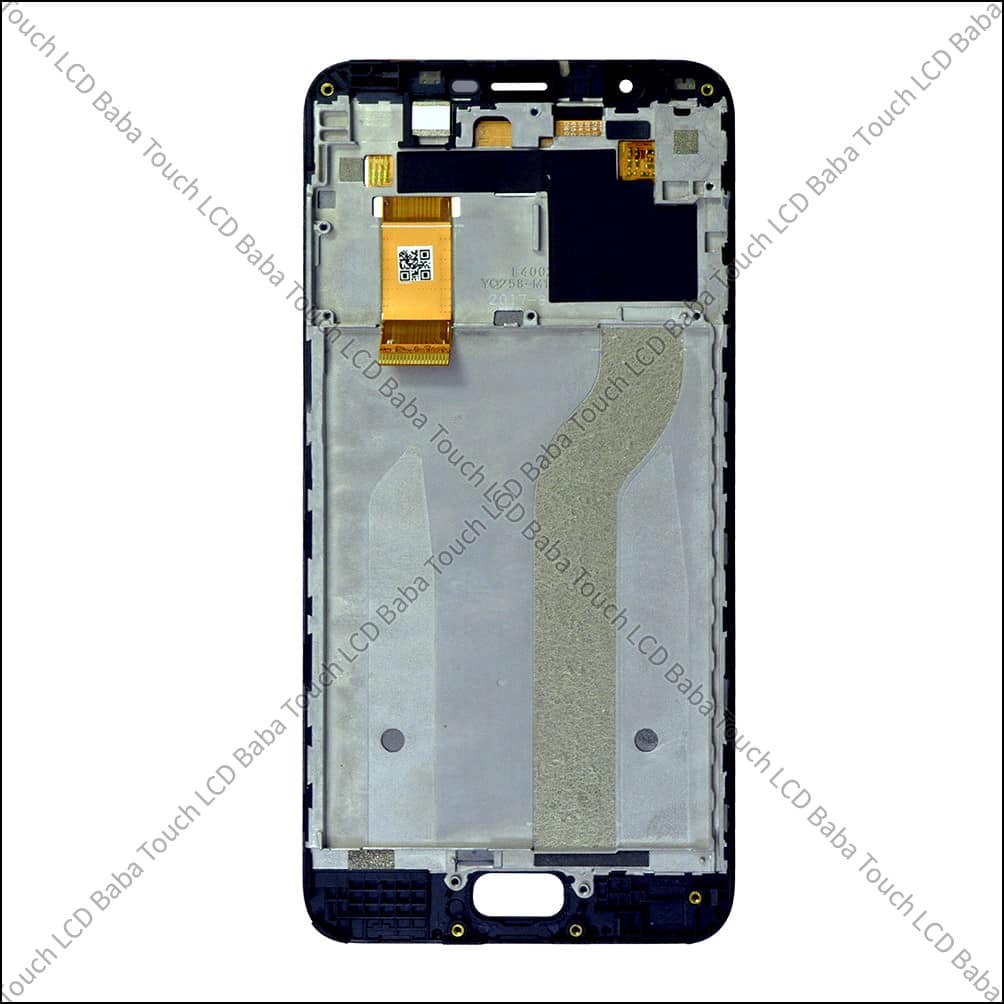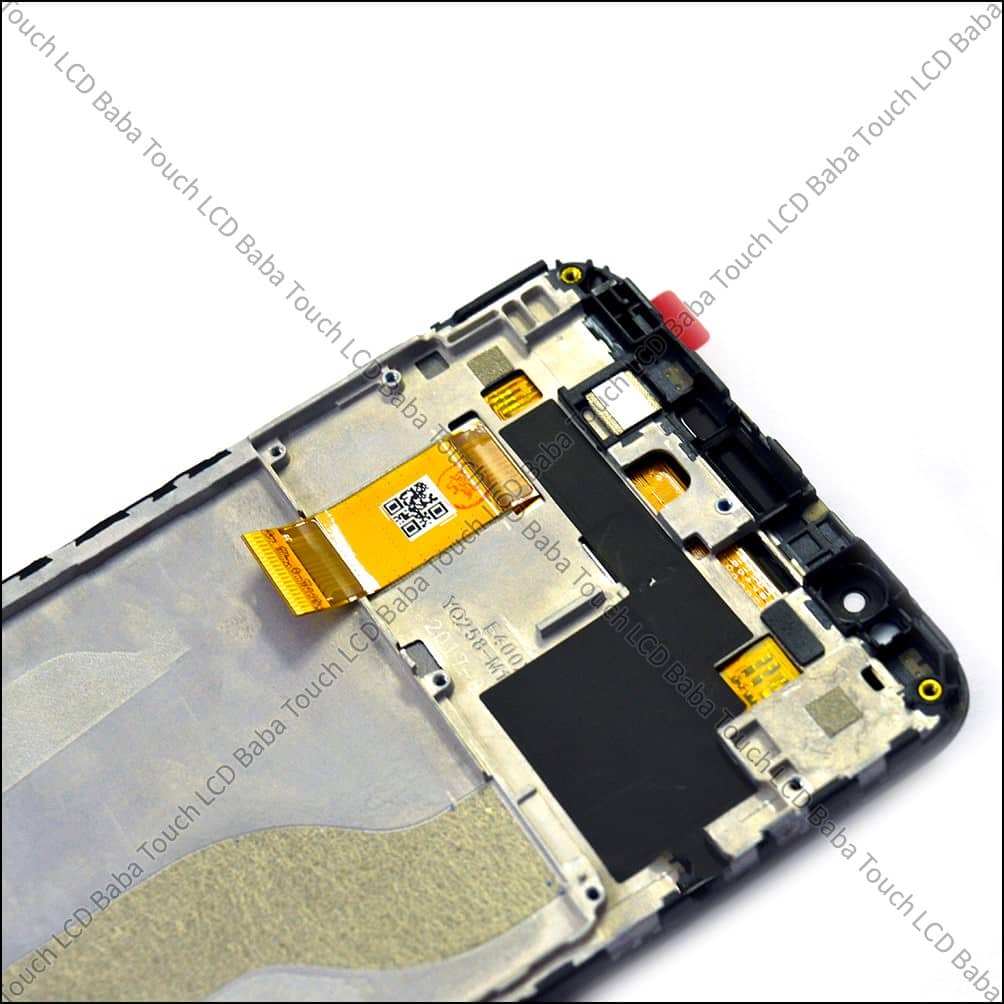 Shipping, Return and Refund Policy
All the products supplied by us come with 30 days return, refund, and replacement guarantee. To return a product, It should be in the same condition as we sent. You can't use or fix the product if you want to return it. For complete details about Shipping, Returns and Warranty, please click here.