If you need a brand new display and touch screen combo for Lenovo Phab, model number PB1-750M, you are on the right web site. We offer a complete combo for the said model on this page, which is the perfect solution for everyone dealing with a broken screen issue.
It is common to have a broken screen, but luckily, you can easily replace the display unit. You can also keep using the Lenovo Phab with a broken display, but It doesn't look good aesthetically. If the display and touch screen both have stopped functioning, you will need to replace the display unit immediately.
What is the Lenovo Phab Display Combo?
The combo is a spare display which you can use to replace a broken touch screen glass or inner display. When companies make a device, they also make their spare parts to use them in need. These spare parts are also called replacement parts, which help you restore your device's functionality.
The Lenovo Phab display is a combined unit of IPS LCD combined with the touch screen glass. To resolve any problem related to the display or touch screen, you can replace the combo. On this page, the part you see is 100% original, tested, and comes with a 100% replacement guarantee for any defects.
This display supports Lenovo Phab Model PB1-750M.
It is equally important to order the screen for the right model so that you don't face any incompatibility issues later. Before you order a display replacement, please verify the model number by using one of these methods :
Turn over the device, and you can find the model number mentioned on the bottom side of the back panel.
Please navigate to Settings-->About section of your tablet to see the model number.
You can also check the model number on the box you got when you newly bought the Phablet.
All the screens are model specific, and if you order the display for the wrong model, you will face compatibility issues. All the tablets have different dimensions, and screens are not compatible or interchangeable with each other. That's why we emphasize finding the model number.
How can I replace only the Top Glass Layer?
Many of our customers want to replace only touch screen glass and say that the display is intact and perfect. Although we genuinely understand that display is fine, but as display and touch come in conjunction, It is impossible to separate and replace them individually.
For this reason, whenever you need to replace the broken display or touch screen glass in Lenovo Phab Model PB1-750M, you've to buy the complete combo. You will not be able to find the glass separately for this model, and we are not sure about the consequences you might have to face later if you try cloudy solutions. The standard repairing protocol is replacing the complete display unit, and this is exactly how the official service center replaces the display.
Lenovo Phab Display Description
| | |
| --- | --- |
| | This display is 100% original, brand new and suitable for Lenovo Phab, model number PB1-750M. |
| | The Lenovo Phab display size is 6.98″, display type is IPS LCD and resolution is 720 x 1280 pixels. |
| | It is a complete unit of display and touch screen glass combined together in a single unit. |
| | The combo offers 100% the same brightness, colors and brightness as before. |
| | We make sure to test each display for 100% perfect working before dispatch. |
| | We source the display from OEM manufacturer who makes for the company. |
| | Our QC team tests each display for 100% perfect working before dispatch. |
| | We back our products with 30 days return, refund and replacement guarantee. |
| | You can get additional 10% discount on Online Payments. |
| | The combo is readily available in stock and shipping time is very fast. |
| | You can order the combo using Cash on Delivery or Online Payments. |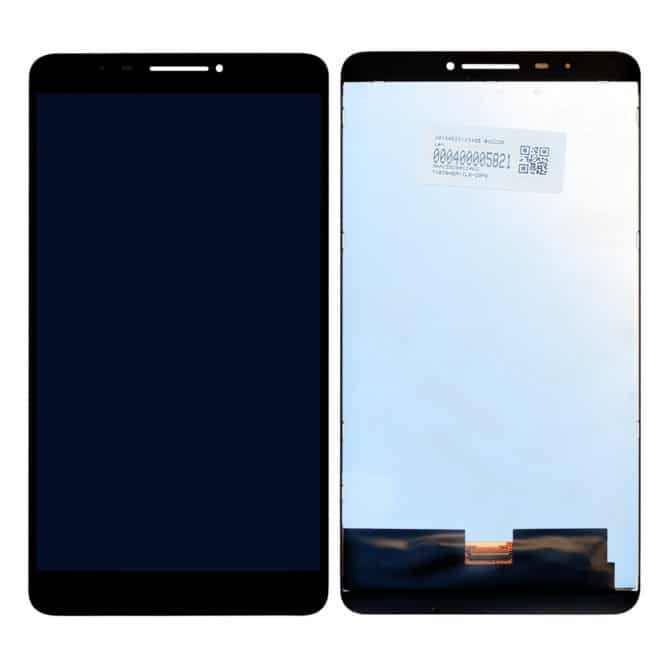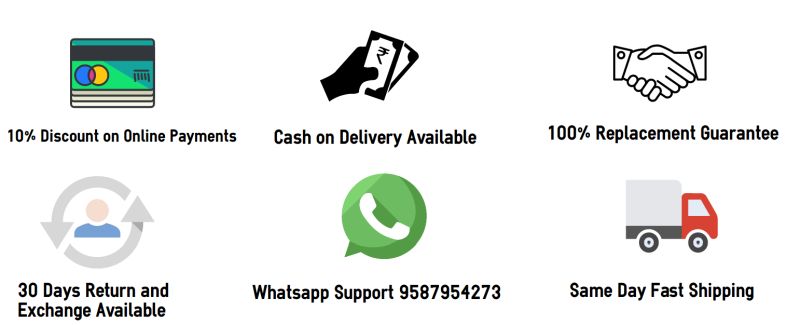 Frequently Asked Questions
Q: How much does it cost to replace a broken Lenovo Phab display in India?
The price of a 100% original Lenovo Phab PB1-750M display replacement is around Rs 2800-3000. If you buy a first copy screen replacement, then the combo costs about Rs 3200-3500 in India. You may have to pay additional repairing charges on top of the display's price to a mechanic.
Q: Why is the Lenovo Phab display so costly? 
The display accounts for nearly 50% price for the Phablet. As the Lenovo Phab display size is quite large, It is indeed a costly display. We understand that some people might find it overpriced, but spare parts are not available for cheap.
Q: Can I replace the broken display myself at home? 
The Lenovo Phab is not very easy to repair, and if you are not professional, you will find it tough. Although some mobile phones are relatively easy to replace, this device doesn't fall in that category. To avoid any unforeseen problems and issues, we suggest you take the spare part to a mechanic and ask him to do the replacement for you. He will charge a nominal fee from you, but It is the safest bet.
Q: The size of the tablet display is fairly large. How do you pack it? 
We pack the display in a sturdy plastic box, and the screen also gets bubble-wrapped properly. We have recognized that Plastic boxes are the safest for packing fragile products, and there is never a case of in-transit damage.
After putting your item in the plastic box, we wrap it with multiple layers of thermacol so that it can travel safely. Even after so many protective measures, we buy insurance for each parcel that goes out from our facility. So you don't need to worry about the packing or in-transit damage in any case.
Q: Do you have the resources to test the display before shipping? 
Yes. We have a separate Quality Control team to verify the working condition of all the spare parts. They test each screen manually for flawless working, and then we ship the spare part to our customers.
To test the screens, we use an actual motherboard of Lenovo Phab to test it in real-world conditions. We need to simulate the testing process so that our customers never run into any unforeseen issues.
Q: From where do you source the original screens of Lenovo Phab?
Please note that all mobile phone and tablet screens come from China only, and India doesn't manufacture them. We source these screens from the OEM manufacturer who makes these screens for the company. Each display has manufacturer information on the backside, but not everyone deciphers it.
Then, we contact the OEM manufacturer and stockpile the screens. After receiving the screens, we test them one-by-one and keep them in an isolated place. Whenever we receive a new order, we ship one of the tested screens to our customers.
Q: Do you also provide the installation services?
No. We don't provide the installation services as our business model is supplying the original spare parts. To install a display on your phone, you need to take the help of a nearby mechanic. As a precautionary measure, you can consult with a technician for installation before you order the product.
Q: What If the new screen is not working when tested?
We want to reassure you that we test the parts multiple times to ensure their working condition before shipping them to our customers. Still, we back our products with 30 days return, refund, and replacement guarantee. If you face any problems when you test a new screen, you can always contact us for a free replacement.
Please note that you can't replace the screen after fixing it permanently. We've seen some cases when customers try to fix the screens independently and render it useless. Then they try to transfer the loss to the seller by blaming him for baseless reasons. We don't accept any used screen back in any circumstances and request you to take a full trial of the display before you fix it permanently.
Q: Do you provide the glue to paste the display?
We don't provide the glue to paste the display but on special request, we can provide the glue for no charge. If you especially need the glue to affix the display, please call us at 9587954273 and inform us about your requirement in advance.
Shipping, Return and Refund Policy
All the products supplied by us come with 30 days return, refund, and replacement guarantee. To return a product, It should be in the same condition as we sent. You can't use or fix the items If you want to return. For complete details about Shipping and Returns, please click here.