If you've broken your Lenovo Phab Plus Tablet display and looking for a new display, then you are on the right website. If you've broken display of your Phablet and looking for display replacement, then you are on the right web page. On this page, you can buy a new display and touch screen combo for your tablet and replace the broken part.
These days, all mobile phone and tablet screens come as a single unit. It essentially means that display comes fully joint with the touch screen glass, and in case of any physical damage to the screen, you always need to replace the complete combo.
This Display Only Supports Lenovo Phab Plus, Model Number PB1-770M
We want to make sure that you order a screen for the right model. The screen listed on this page is compatible with Lenovo Phab Plus, model number PB1-770M. If you buy this screen for a different model number, you will face incompatibility issues.
Our customers are often confused about the model number as they can't recall the model number properly because they bought it two years ago. In our purview, It is vital to verify the model number so that you don't face any problems later, and that's why we are insisting on finding the exact model number before you order.
What is the meaning of a Display Combo?
In Lenovo Phab Plus, the display and touch screen both parts are combined together and in case of breakage, you need to replace the entire combo as you can see in the product photos. The part you see on this page is a complete combo of the display as well as the touch screen. All you need to do is, take out the broken part and replace it with a new one. After display replacement, you can use the Phablet once again without any issues. You can buy the display online and then hire a mechanic to fix it for you in your Phablet.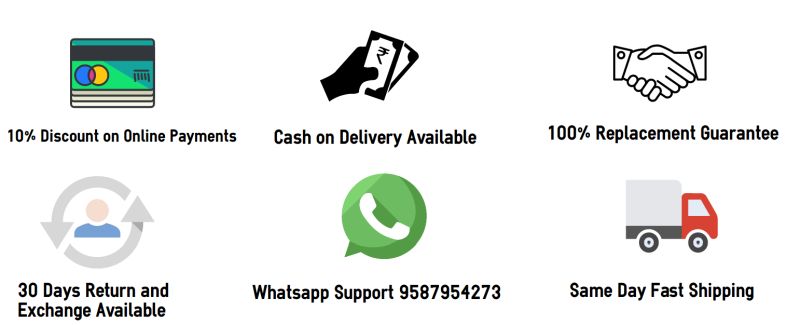 Lenovo Phab Plus Display Specifications
| | |
| --- | --- |
| | This combo is 100% original, tested and suitable for Lenovo Phab Plus (Model : PB1-770M). |
| | The Lenovo Phab Plus display size is 6.8″, display type is IPS LCD and display resolution is 1080 x 1920 pixels @324PPI. |
| | It is a complete unit of display and touch screen combined together. |
| | The display offers 100% the same colors, quality and brightness as before. |
| | We verify each display for 100% perfect working before dispatch to our customers. |
| | We can deliver the display combo all over India. |
| | The display supports all variants of Lenovo Phab Plus Phablet. |
| | If you face any problems, we offer 30 days return, refund and replacement. |
| | We pack your products very safely in hard plastic boxes. |
| | The stock is readily available and shipping time is very fast. |
| | We offer Cash on Delivery and Online Payments both options. |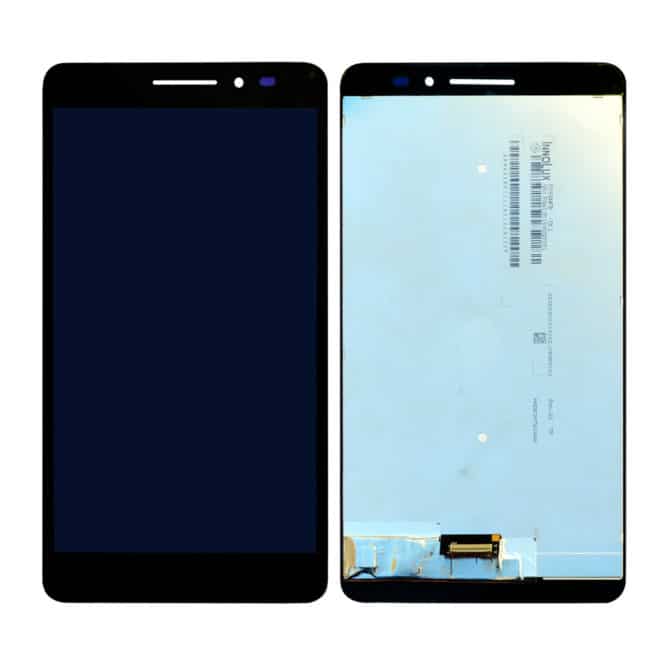 Frequently Asked Questions
Q: How much does it cost to replace a Lenovo Phab Plus display in India?
The price of a 100% original Lenovo Phab Plus display replacement is around Rs 3200-3400. If you buy a first copy screen replacement, then the combo costs about Rs 1500-1800 in India. You may have to pay additional repairing charges on top of the display's price to a mechanic.
Q: I need only the display or only the touch screen glass. Is it possible?
Some customers ask us to provide the items according to their desire without understanding the whole concept. They don't want to understand the terminology of display replacement but ask for the parts according to their peculiar mindset. If you also need only the display or only glass, get this strange thought out of your mind. You can't get the spare parts according to your perspective, but things will work only according to the set norms.
Over the years, we have seen many customers (Especially from small villages and towns with low education level) with the strangest mindset buying odd products to replace the broken display. Later, such customers realize that they are just a dolt, nothing else. Then they try to return the items they bought and blame the online marketplace. Don't do such things because, in the end, you'll buy a lot of pain for yourself and all other parties involved in the trade with you.
Q: The price of the Lenovo Phab Plus Display is very high. Do you negotiate? 
Yes. The display is costly because the manufacturing cost is high. The screens of some models are not easily available, and Lenovo Phab Plus is one of them. So we buy for a very high price, and it forces us to sell it at a high rate. We don't negotiate with the price, but you can always get a 10% discount if you pay us online via any method.
Q: Do the touch and display always come together? 
Yes. The Lenovo Phab Plus screen manufactures in such a way that there is only a single connector for the display as well as the touch screen glass. It is not possible to modify this structure, and you have to buy the complete display unit if you want to replace the broken display.
Q: Can you buy our broken screen and give us a new one? 
Many customers dream about selling their broken screen for the price of diamonds and then buy a new screen for the price of silver. It is just a whimsy analogy of their mind, and these are the customers who are the biggest condemners of online business because their wishes will never come true. No one in the world is going to buy your broken screen and give you a new one. It shows your standard if you shamelessly ask about such favors.
Q: I have only Rs 1000 to Pay. Can you please send me the screen?
Once a day, such a customer will message to our WhatsApp support number and ask for the price of the display. When we tell the price, he will say that he has only Rs 1000 and he is destitute and needs a screen replacement for less. Usually, such customers ask for a 60-70% discount. If you are a poor person, there is no need to use a Phablet. Better get a basic phone and save yourself from future hassle.
Q: Is it possible to replace the display at home? 
To some extent, It is possible to replace the screen at home, but you'll need some tools and basic skills. You can watch display replacement videos on YouTube and follow the exact steps to repair your Phablet. If you are not confident about your expertise, better stay away from doing this at home and visit a technician instead. That route will be a little bit more expensive but hassle-free.
Q: How do you test the display before shipping?
We keep a spare Lenovo Phab Plus motherboard in our back-office, and we use that motherboard to verify the working condition of each display. We always send tested products to our valued customers, and there is no chance of a defective screen.
Q: What If the new display doesn't work?
We accord you to test the new display with your device, but don't fix it permanently. When you receive the new display, first connect it temporarily with your device in an open condition and test the screen. At this point, don't tamper the screen guard or seals off the product. Keep the product in brand new condition and take a trial.
If you face any problems during testing of the product, you are entitled to a free replacement or refund within 30 days time period after receiving the product. Just make sure that you don't alter anything on the product and keep it in the same condition as you received.
Q: What If the new display arrives in damaged condition?
We buy insurance for each parcel that goes out from our facility. Our packing norms are very secure, and factually, we don't leave any room for damage during transit. Still, if you overly worry about receiving a damaged screen, please make sure to record an unboxing video, and this video will serve you as proof in case of any anomaly.
Shipping, Return and Refund Policy
All the products supplied by us come with 30 days return, refund, and replacement guarantee. To return a product, It should be in the same condition as we sent. You can't use or fix the items If you want to return. For complete details about Shipping and Returns, please click here.