If you are looking to replace the broken display of the Lenovo K5 Note (Model Number A7020a40 / A7020a48), you are on the right web page. We offer a brand new display combo for Lenovo K5 note on this page, which you can use to replace a broken or damaged display or touch screen glass. It is easy to replace a broken display, and we always recommend purchasing original screen replacements for maximum satisfaction.
What is the meaning of Lenovo K5 Note Display Combo?
Please note that the Lenovo K5 Note screen is a complete combo of both display and touch screen. It simply means that both parts are combined and can't be separated. Many customers inform us that they want to change only the touch screen glass because their display is perfectly fine. However, It is simply not advisable as both parts are combined.
The touch screen glass is closely attached to the display. Think it like, two very thin glasses are attached, and you want to separate them to replace one of them.  For this reason, if you have a broken Lenovo K5 note and are looking for a screen replacement, buying a complete combo (also called Folder) is the right way to go. The mechanic will take out the broken display unit and easily replace it with a new one.
Lenovo K5 Note Display Specifications
| | |
| --- | --- |
| | This display is 100% original, tested and suitable for Lenovo K5 Note, model  A7020a48 / A7020a40. |
| | The Lenovo K5 Note display size is 5.5″, the display type is LTPS IPS LCD and the resolution is 1080 x 1920 pixels. |
| | It is a complete combo of display and touch screen digitizer glass combined into one. |
| | You can use this spare part to overcome all the display and touch screen glass related issues. |
| | We buy our stock from the OEM factory to ensure 100% original spare parts. |
| | You can enjoy the same colors, quality and brightness as your original display. |
| | We test each display on the actual motherboard of Lenovo K5 Note for flawless working. |
| | You get a 30 days return, refund and replacement period if you face any issues while testing the product. |
| | We can deliver and pickup spare parts from all over the India. |
| | The display is readily available in stock and turnaround time is very fast. |
| | You can order the product using Cash on Delivery or Online Payments (10% discount). |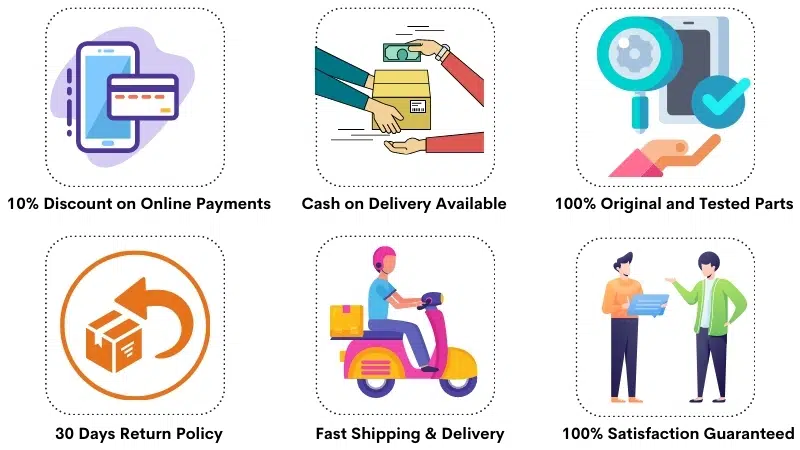 Common Customer Questions
Q: How much does it cost to replace a broken Lenovo K5 Note display in India?
The price of a 100% original Lenovo K5 Note 5 display replacement is around Rs 2400-2600. If you buy a first copy screen replacement, the combo costs Rs 1300-1500 in India. Please note that a duplicate display offers 50% quality when compared with the original one.
Q: Which color display should I purchase for my phone?
The Lenovo K5 Note display is available in three colors, Black, White, and Golden. When you order a display, you should choose the color according to your phone's color. If you want to purchase a display for a Golden color phone, you should choose the golden color. You can also interchange the colors if you want, i.e., you can install a white display on a golden phone without any issues. A display having a different color from the rest body of your phone might look strange, but it doesn't affect the usability of your phone.
Q: How long an original display replacement lasts?
There are no set answers to this question because that depends on your usage pattern. The original display is very sturdy, but it can still malfunction very early if not handled appropriately. If you use your phone exquisitely, you won't face any issues with the display for a long time. The display will be short-lived if you carelessly use the phone, like keeping it with coins, keys, and other materials. Don't pressurize the display in any case because that's the main reason for the early flaws.
If you purchase an original product, it doesn't mean that it is invincible. An original display provides a mesmerizing experience to the user but keeping the product safe is solely the customer's responsibility. A working display can be ruined only by the person using it, and later you can't hold other people responsible for that. Some customers drop the phone, break the display, and then argue with the seller/company why it broke when it was original. Such nonsense arguments are not going to help you in any way.
Q: What are the benefits of the original Lenovo K5 Note display?
Here are the main benefits of buying original screen replacements :
An original display lasts much longer when compared with a duplicate one.
If you replace three duplicate screens in a year, only one original screen is enough for that.
Only the original display can offer 100% brightness levels and a smooth touch screen function.
The typing is accurate in the original touch screen, but a duplicate touch screen will always malfunction.
The original display is way better in color reproduction, brightness, contrast, and overall quality.
Q: I broke only the touch screen glass. How can I replace it separately?
Some customers who damage only the touch screen glass want to replace it individually without replacing the complete combo. If you also want to replace only the touch screen glass, we are sorry to disappoint; we don't deal in duplicate products. We know that a touch screen glass is available separately, but that's a counterfeit product.
All the technicians in the local market encourage customers to opt for touch screen glass replacement because it is cheaper, and a technician can make more money. A duplicate touch screen glass costs around Rs 70-100, and for replacing this, technicians usually quote around Rs 500. You can see the profit margin and understand the reason for their recommendation. If you are happy with duplicate spares, that's your own choice, but we don't deal in such trashy products.
Q: How to verify the working condition of the new Lenovo K5 Note display?
Before you assemble/paste a display on your phone, you can test it and ascertain its faultless condition. To do that, first, you need to decouple the broken display from your phone and then connect the new display to your phone's motherboard in an open condition. You don't need to paste the display but connecting the display properly to your phone is enough.
Then, turn on the phone, and the new display will start working normally. You can test and verify everything as per your satisfaction and then permanently install the display on your phone. Please note that open condition testing is accurate, and it is how all the technicians test the display before installation.
Q: Do I get any warranty after installing the display?
No. You don't. Mobile phone screens are sold with a testing guarantee only, and there is a solid reason for that. You can render a working mobile phone display useless if you try to install it hastily. Customers often experiment with screens at home, render them useless, and then want to get another free by fighting with the sellers. We don't tolerate such cheap tactics, and all screens come only with a testing guarantee. If you install a display and make it useless, we certainly can't do anything in that regard.
Lenovo Vibe K5 Note Display Photos
These images show the actual product you'll get after placing the order. It is a combo of display and touch screen for Lenovo K5 Note. You will see two flex cables in the pictures. One is for the display's connection, and the second is for the touch screen connection.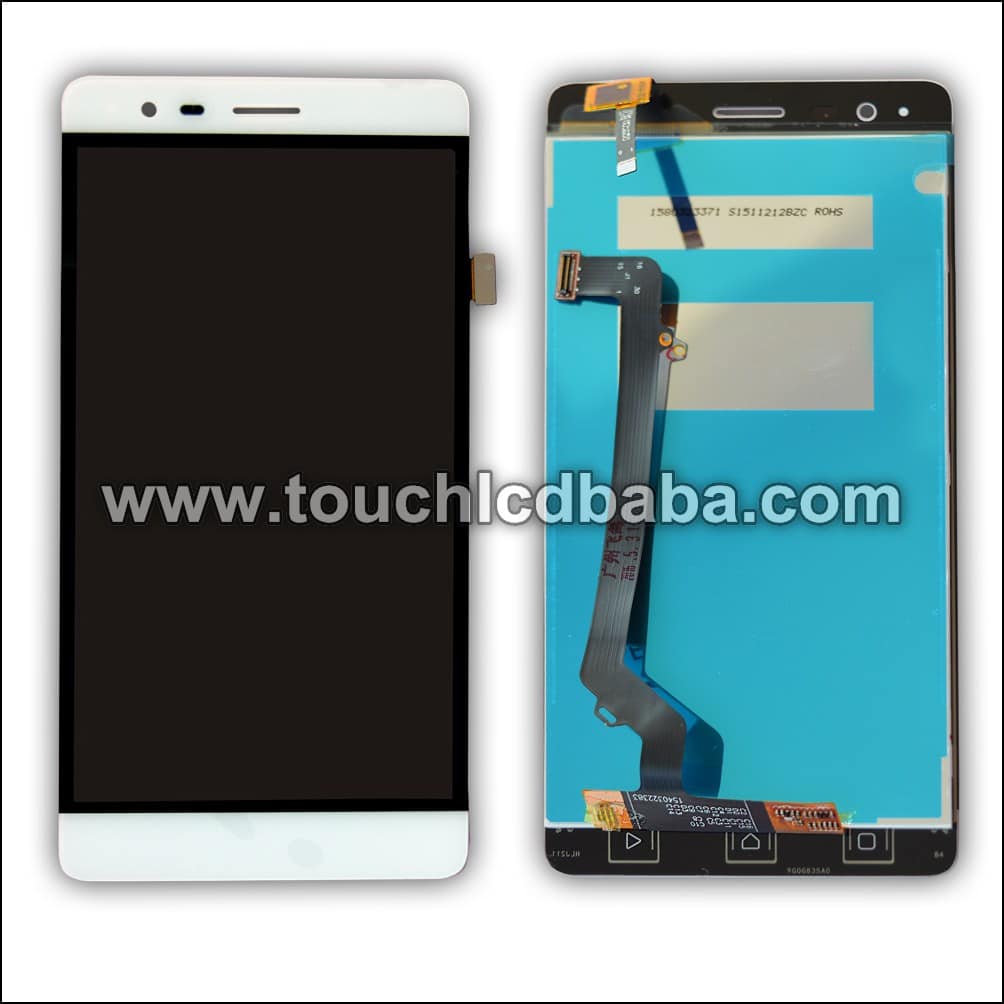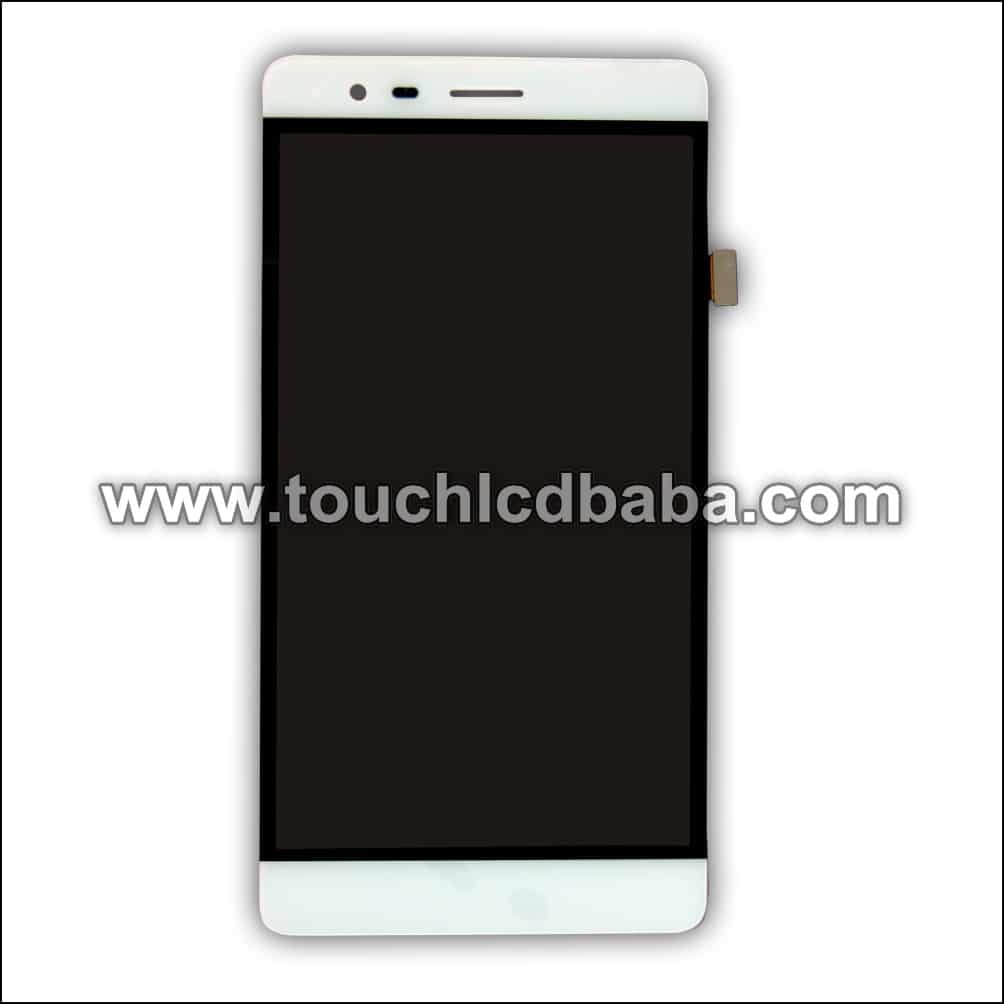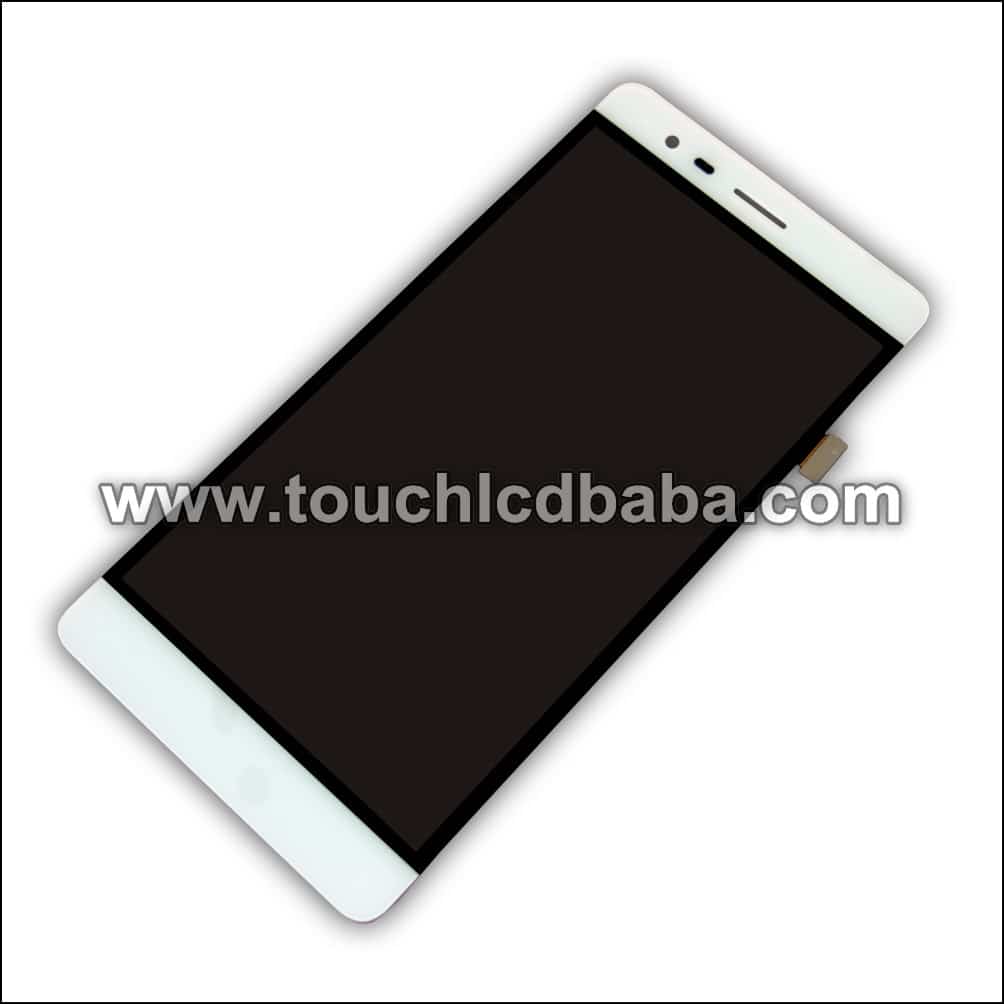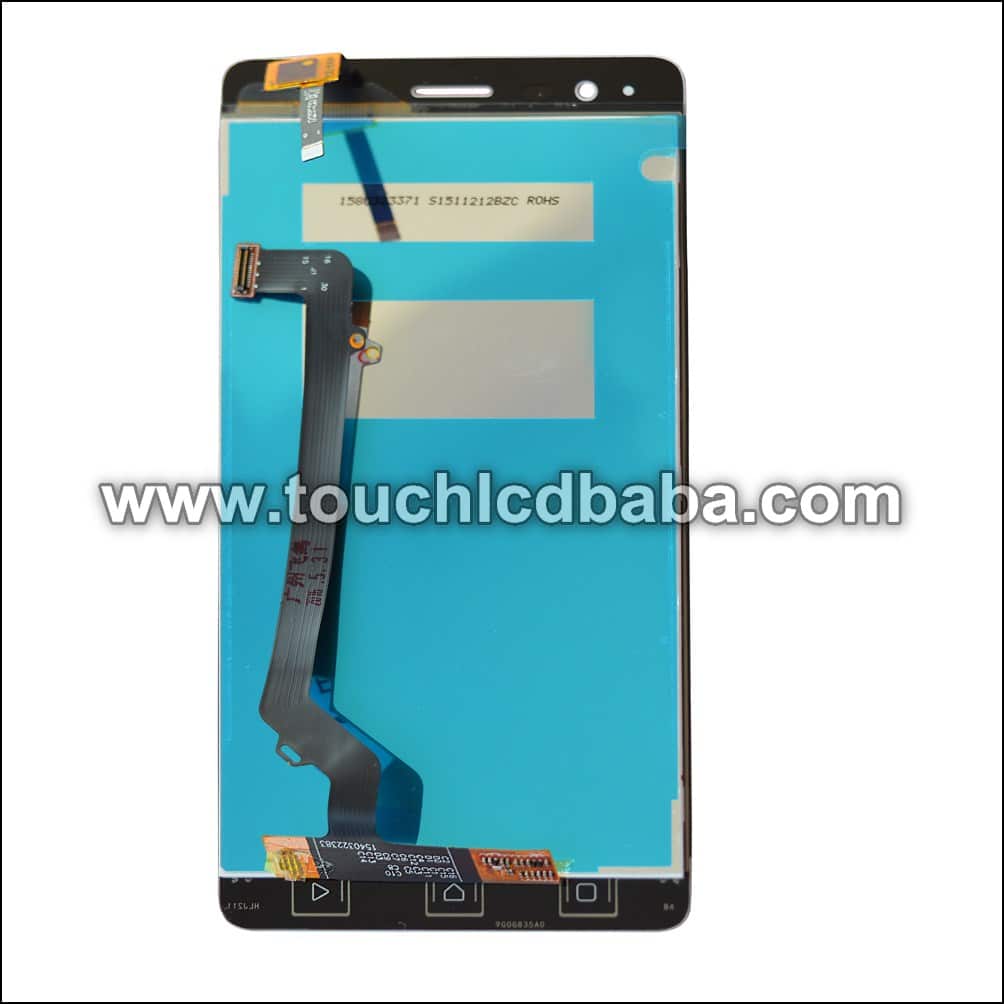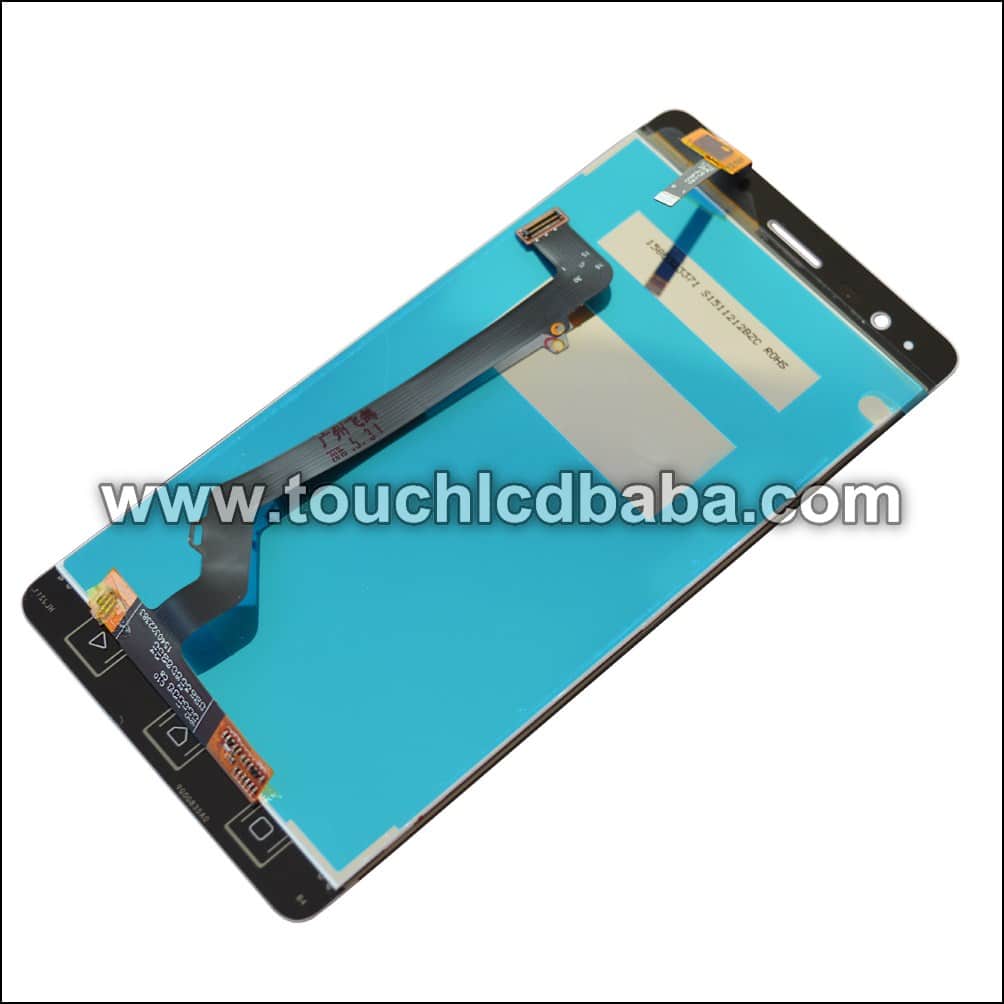 Shipping, Return and Refund Policy
All the products supplied by us come with 30 days return, refund, and replacement guarantee. To return a product, It should be in the same condition as we sent. You can't use or fix the new Lenovo K5 Note display if you want to return it. For complete details about Shipping, Returns and Warranty, please click here.