The Lenovo Vibe Shot is an outstanding phone of its time and offered an amazing display with a premium-looking battery back door. It was one of the first few phones that offered a 3GB Ram and a 32GB internal storage. Many customers still use this phone and often buy a display replacement for Lenovo Vibe Shot, model number Z90a40. On this page, we offer a 100% original display for Lenovo Vibe Shot Z90a40, which you can use to replace a broken touch screen glass or inner display.
The moment you drop the phone, it feels like the world has come to an end. Your shiny smartphone slips out of your hand, and the display gets damaged instantly. You certainly feel very stressed, but luckily, you can easily repair the phone with a small investment and restore it to its pristine condition. You can purchase the Lenovo Z90a40 display replacement here and resolve all the issues.
Lenovo Vibe Shot Display Specifications
| | |
| --- | --- |
| | This display is 100% original, tested, and suitable for Lenovo Vibe Shot, model number Z90a40. |
| | The Lenovo Vibe Shot display size is 5.0 inches, the display type is IPS LCD and the resolution is 1080 x 1920 pixels. |
| | It is a complete unit of display and touch screen glass combined into one. |
| | The touch screen glass comes with Corning Gorilla Glass 3 protection. |
| | We make sure to test each display for complete working before dispatch. |
| | The display offers 100% the same colors, quality and brightness as your original display. |
| | We test each display on the actual motherboard of Lenovo Z90a40. |
| | We offer a 30 days return policy in case you face any issues while testing the display. |
| | You can also get a full refund if the display doesn't work when you test it before fitting. |
| | The display is readily available in stock and shipping time is very fast. |
| | We offer Cash on Delivery and Online Payments both options. |
The Lenovo Vibe Shot Z90a40 Combo means a complete display assembly.
The part you see on this page is called a Combo or Folder. The Combo's meaning is a complete unit of inner display, and the top layer of touch screen glass merged into one. So essentially, the part you see on this page is a unit having two individual parts in one. The display and touch screen glass are layered and work in conjunction.
The combo is like a spare display unit, especially for dealing with broken screens. When companies launch mobile phones, OEM manufacturers make a lot of new screens. A portion of these screens is sold independently, and these spare screens help a lot when there is a need for replacement. The replacement of the combo is fast, easy, and guarantees quick results.
Isn't the only glass replacement a possibility?
Our customers call us and ask that they want to change only the touch screen glass. This thinking's sole purpose is to save some cash, but we don't recommend that you go for this. The service center never recommends the glass replacement because you get duplicate parts that are actually harmful to your device. In any industry, you'll never find anyone saying that duplicate parts are good.
When you visit the local market in the hunt for saving your money, you end up in the evil hands of some technicians who are after your money. The duplicate parts have already taken over the local market, and you won't find anything original there. Even the smallest parts are copies because many customers ask for deals, not for the quality.
The only glass replacement is a possibility, but the outcome is unworthy. The display loses all its brightness, often accompanied by white spots, dust, and other impurities inside the display. The duplicate touch screen glass never works well, and you end up in a situation when you've spent the money but still having a compromised screen in your hand. It is better to invest once but always invest in original screen replacements.
How to Replace the Lenovo Vibe Shot Z90a40 Display
To help our customers understand the process of replacing the Vibe Shot display, we have made a basic video covering how to replace the Lenovo Z90a40 display easily. This video covers all the basics you need to understand before you repair your mobile phone. Just make sure that you are trained enough to perform this, as we never recommend replacing the display yourself unless you know what you are doing.
How to Find The Model Number of Lenovo Vibe Shot
There are so many models now that people are often confused about the model number of their phones. If you are looking to buy this product, then the model number should be Lenovo Z90a40. You can see the model number on the back glass of your mobile. You can also go inside Settings-->About section to know your phone's exact model number.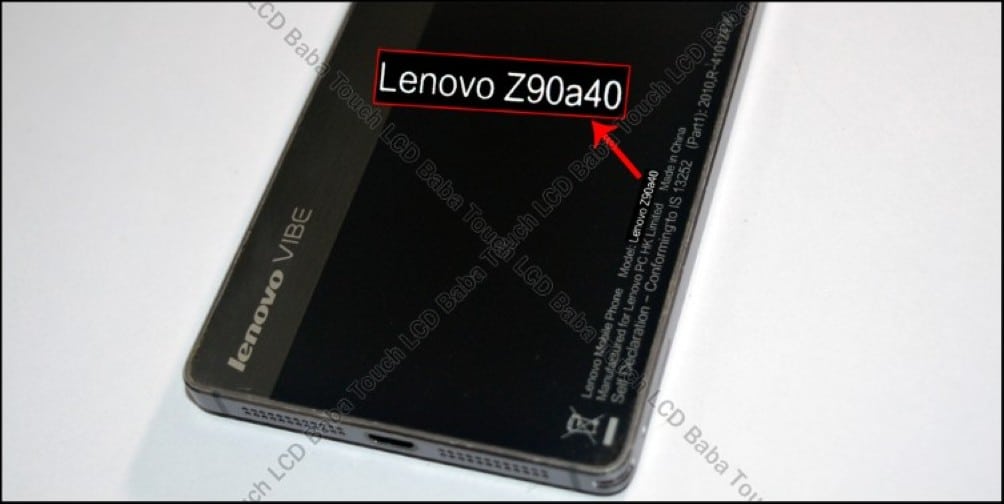 How to Test The New Vibe Shot Display
When you buy a display, you may be certainly worried about what if you get a display that doesn't work at all? Many people are afraid of buying the display on-line just because they are not sure if the display they get will be in 100% working condition. If you buy from Touch LCD Baba, rest assured that each piece is tested manually to make sure it is 100% working.
To be frank and honest, even we also don't know If a display works or not until we test it. So here is how each display is tested manually before we dispatch to make sure that you get a 100% working and non-defective product all the time. Still, our replacement policy is there to protect you, but so far, not even a single piece we have sent was defective because It was pre-tested. So here is the video showing how you can also test the display before installing it on your phone.
Frequently Asked Questions
Q: How much does it cost to replace a broken Lenovo Vibe Shot Z90a40 display in India?
The price of a 100% original Lenovo Vibe Shot Z90a40 display replacement is around Rs 2100-2300. If you buy a first copy screen replacement, then the combo costs about Rs 1100-1200 in India. You may have to pay additional repairing charges on top of the display's price to a mechanic.
Q: Do you suggest replacing the display at home?
Generally, we don't suggest replacing screens at home because things often go wrong due to a lack of expertise. In case you know your way into mobile repairing, you can certainly replace the display at home. Please note that you should have the proper tools to disassemble the phone and paste the display. You can see the repairing video on the top side of this page, and don't try to accomplish the task using whatever tools are available because that can harm the phone. You should remove the back glass slowly and do the repairing without any haste.
Q: How to test/use the display without assembling it on the phone?
It is very crucial to test the display because this clears your path to further assembling. To test the new Lenovo Vibe Shot display, you need to connect the display to your phone's motherboard in an open condition even without removing the old display. Decouple the battery back door, take off the old display's jack and connect the new display.
Then Power On the phone and the new display will start working as usual. Open condition testing is very beneficial for both the customer and the seller to verify the display's working condition. It is a solid pillar of the mobile phone repairing industry because defective parts can be easily separated. There is no chance of errors because you can verify the display yourself and what else can be better than that.
Q: What important stuff should be taken out from the broken display?
The broken display is completely useless, but you need to take off the old display's earpiece mesh because you'll need it to install in the new display. Please note that the earpiece grill is not a part of the new display, and you should always remove it from the broken display and place it on the new display. People often throw away the broken display without knowing that the earliest grill is stuck at the backside. So always be sure to take it out and place it on the new display.
Q: Why do online prices of the display differ so much?
The price of a product always depends on its quality. If you purchase duplicate screens that offer 50% quality of the original, the price will clearly be on the lower end. Such copy screens are often sold online to lure customers into purchasing low-quality stuff. Many customers are also looking for such products because they want to get a product for the least price even without thinking about how it can be this cheap.
According to our first-hand experience in this industry, the price of original screen replacements never reduces. You can't get original parts for such frantic discounts you often see online and we suggest you stay away from shady stuff. Always think if the price seems justified and then make your purchase decision.
Lenovo Vibe Shot Z90a40 Display Photos
These images show the actual product you'll get after placing the order. This is a combo of display and touch screenglass for Lenovo Vibe Shot Z90a40.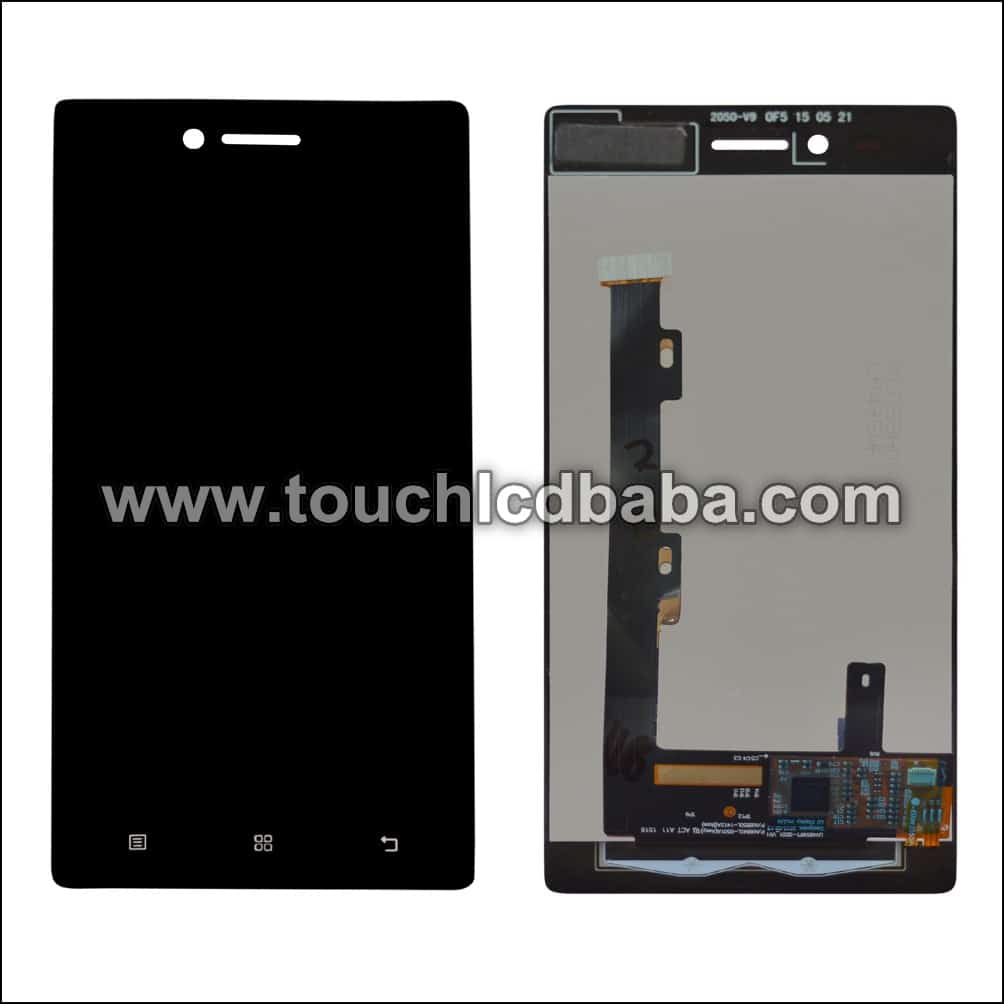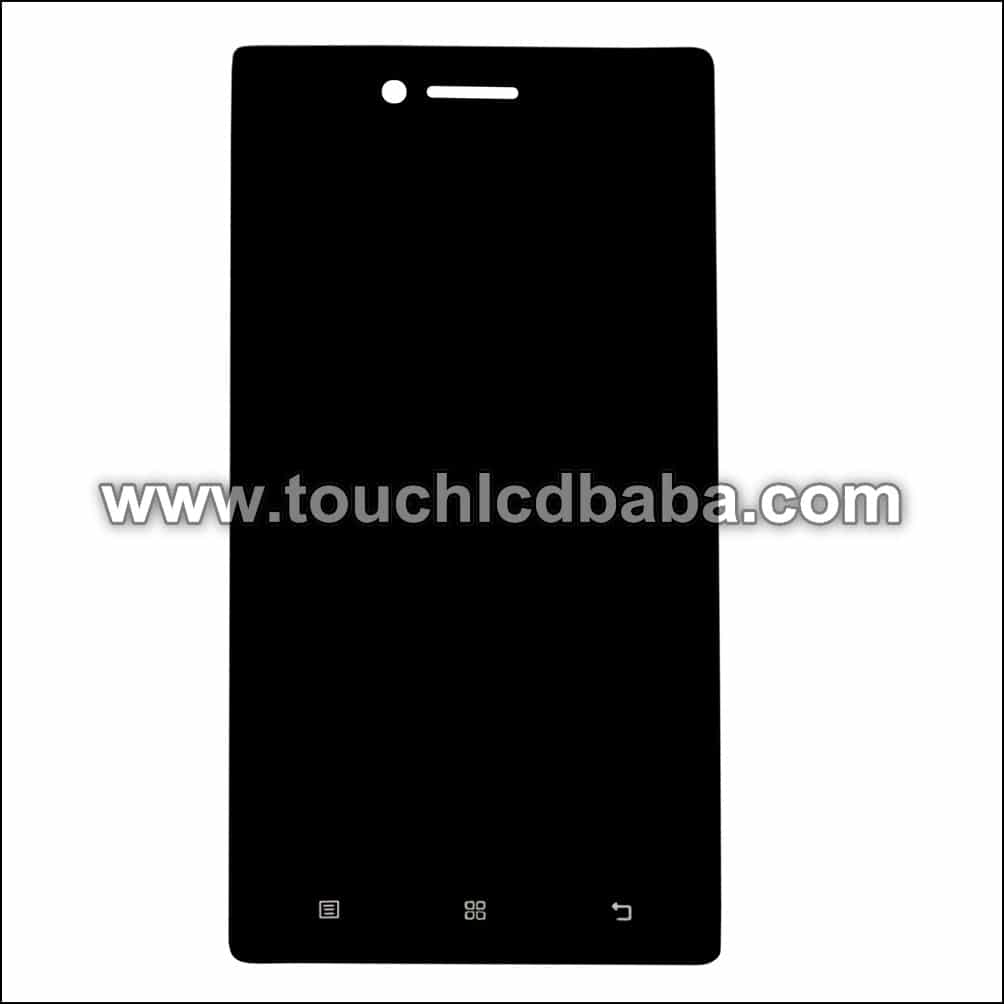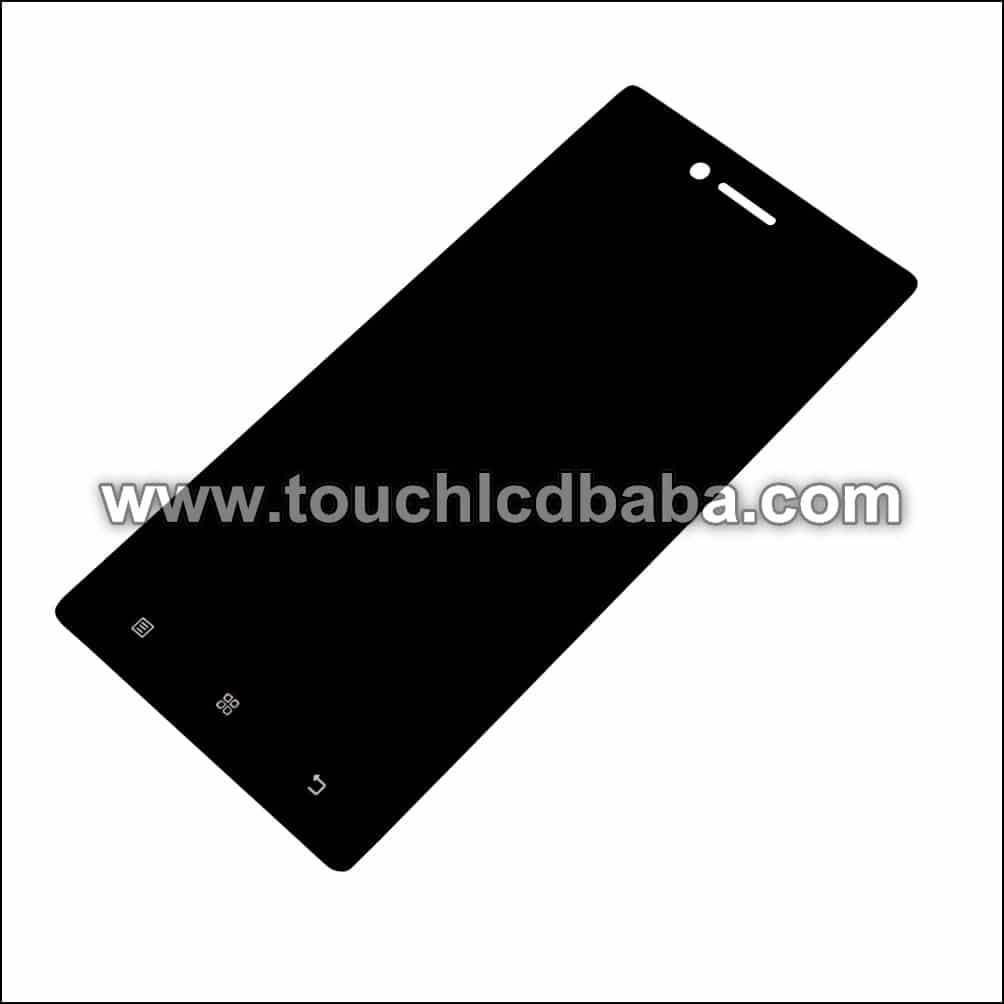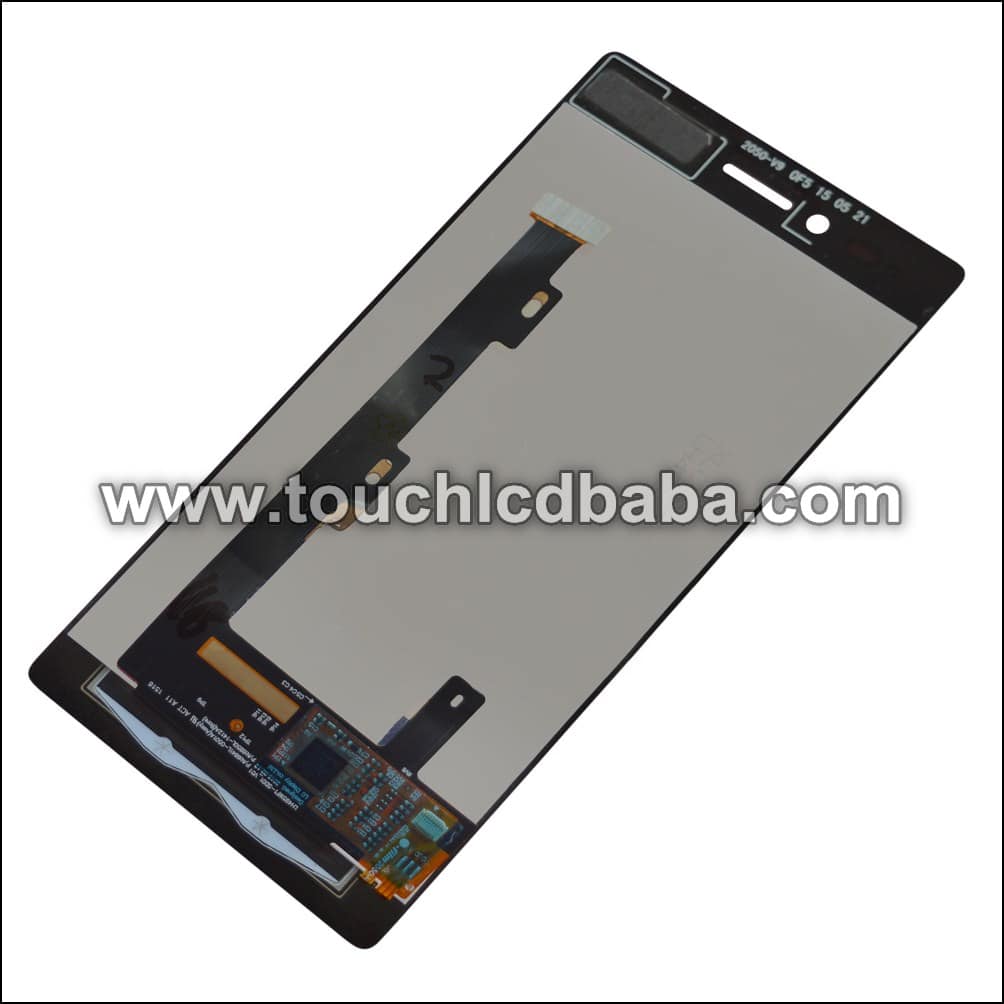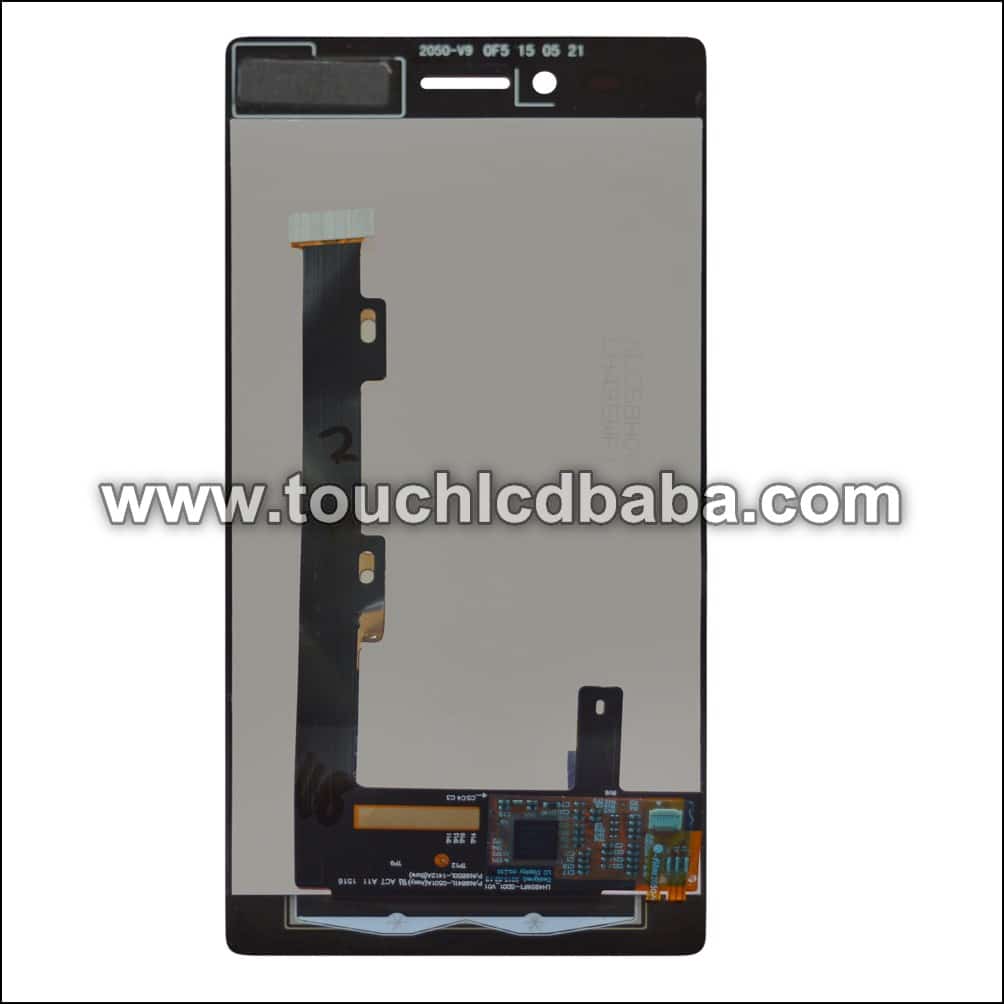 Shipping, Return and Refund Policy
All the products supplied by us come with 30 days return, refund, and replacement guarantee. To return a product, It should be in the same condition as we sent. You can't use or fix the items If you want to return. For complete details about Shipping, Returns and Warranty, please click here.