If you arrived here while searching for the Lenovo Zuk Z1 display replacement, you are on the right web page. The Lenovo ZUK Z1 is a power-packed smartphone with amazing features and high storage capacity. Here, you can purchase a display replacement for your phone if you are dealing with a broken inner display or touch screen glass-related issues.
The display offered on this page is a complete combo of inner display and a top layer of touch screen digitizer glass consolidated into one. You can use this spare part to overcome any damage to the display or touch screen glass. You need to decouple the broken part from your phone and install a new one in place of it. That's why this procedure is called display replacement.
Lenovo Zuk Z1 Display Specifications
| | |
| --- | --- |
| | This display is 100% original, tested and suitable for Lenovo Zuk Z1. |
| | The Lenovo Zuk Z1 display size is 5.5″, the display type is IPS LCD and the resolution is 1080 x 1920 pixels. |
| | It is a complete combo of inner display and top layer of touch screen digitizer glass. |
| | This combo is useful for all the cases when you need to replace a broken display or touch screen glass. |
| | The Lenovo Zuk Z1 combo is available in two colors, Black and White. |
| | The new display offers 100% the same colors, quality and brightness as your stock display. |
| | We test each display on the actual motherboard of Lenovo Zuk Z1 before shipping. |
| | We back our products with a 30 days return, refund and replacement guarantee. |
| | Your pacels are securely packed in hard plastic boxes accompanied by other layers of protection. |
| | The display is readily available in stock and turnaround time is very fast. |
| | You can order the product using Cash on Delivery or Online Payments. |
What is the meaning of a Lenovo Zuk Z1 display combo/folder?
Lenovo ZUK Z1 display uses folder technology. It simply means that display and touch screen glass are both pasted together, and you can't replace them separately. For this reason, you always need to replace the complete folder (touch screen glass and display both) regardless of if only the display is broken or only the touch screen glass is broken.
Our customers call us and explain that they have broken only top glass and everything else is working fine. However, as the display is attached to the touch screen glass, It is not possible to change the display alone. To restore the working condition of your mobile phone, you always have to replace the complete display combo.
Is it possible to replace only the touch screen glass by any means?
The only touch screen glass replacement is possible, and many local technicians in the market provide such services. Please note that touch screen glass replacement is a hack, not the right way to repair a broken display. Local technicians suggest this method because they can easily make quick money by selling duplicate spare parts.
You can purchase a duplicate touch screen glass separately, but the quality of such products is abysmal. When you try to replace only the touch screen glass, usually the display also breaks while separating it from the touch screen glass which defeats the whole purpose. The touch screen glass replacement never lasts long, and that's it is not the recommended approach.
Common Customer Questions
Q: How much does it cost to replace a broken Lenovo ZUK Z1 display in India?
The price of a 100% original Lenovo Zuk Z1 display replacement is around Rs 1800-2000. If you buy a first copy screen replacement, the combo costs about Rs 1100-1300 in India. The installation charges are extra and should be paid to a technician of your choice.
Q: Is it worth replacing the Lenovo Zuk Z1 display in 2021?
Many customers still order a display replacement for this phone because they need a standby device ready in case of any emergency. Some customers hand over old models to their kids for learning purposes, and that makes sense. So if you need a phone for any secondary purpose, you can purchase a display for this phone without any hesitation.
Q. Is it tough to carry out the display replacement at home?
Please note that display replacement is an easy undertaking, provided you know a little about display replacement. If you try to open the phone and replace the display even without having basic skills, that can have an adverse outcome. Therefore, always be honest in accessing your abilities, and if you don't feel comfortable doing this at home, you can easily hire a technician in the local market.
Q. What happens to the data on the phone after screen replacement?
The display replacement won't have any adverse effect on the data. If you've no issues with the motherboard, you can replace the display a zillion times without impacting the data. Some customers think that data will go missing after display replacement, but that's not true. The data stays on the motherboard which is a separate component.
Q. How can I get support from the official Lenovo service center?
If you are looking for the official Lenovo Service center, you might want to visit the Lenovo India website and find the information there. This phone is much older, and now you won't get any support from the official service center for such devices. Usually, after 2-3 years, the authorized service centers no longer provide support or replacement parts, but you might still want to try for your satisfaction.
Q. How to test the new display before installation?
It is very easy to test the display by connecting its flex to your phone's motherboard. Please note that testing the display is mandatory, and without testing the display, you should never assemble it on your phone. To test the display, connect the new display to your phone's motherboard without pasting it and turn on the phone. This way, you can easily test a display in an open condition, and when you have verified the working condition of a product, you can install it on your phone with confidence.
Q. Can I return a display in case of any problems while testing the product?
Yes. We offer a 30 days return period and you can utilize that period for a return or replacement if you face any problems. We test all the screens before shipment but in case of any problem, we fully support you in all possible ways. You can share a video of the problem you are facing and we'll do the needful. Please note that the return policy is not applicable to used/pasted products.
Q. Why is there no warranty on the display after installation?
All mobile phone screens come with a testing guarantee only. That's because when you verify the working condition of a display before installation, it means that there is no flaw in the display; otherwise, it won't work in the first place.
A display can go wrong due to lots of reasons which are not diagnosable later. For example, you can render a display useless due to wrong installation techniques, and customers often try to blame such things on the seller. That's why mobile phone screens are offered with a testing guarantee only, and keeping them safe is the customer's responsibility.
Lenovo Zuk Z1 Display Photos
These photos show the actual product you'll get after your order. If you've any questions about the Lenovo Zuk Z1 display, please contact us at 9587954273.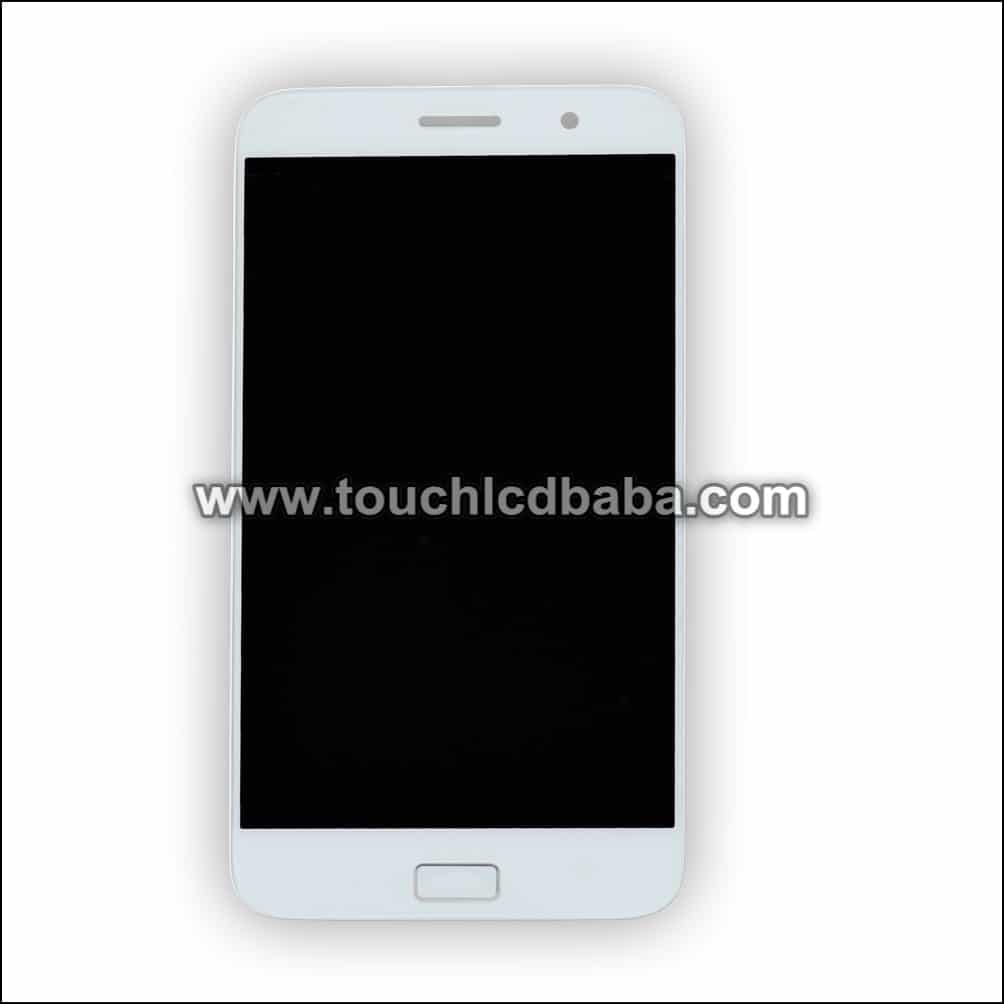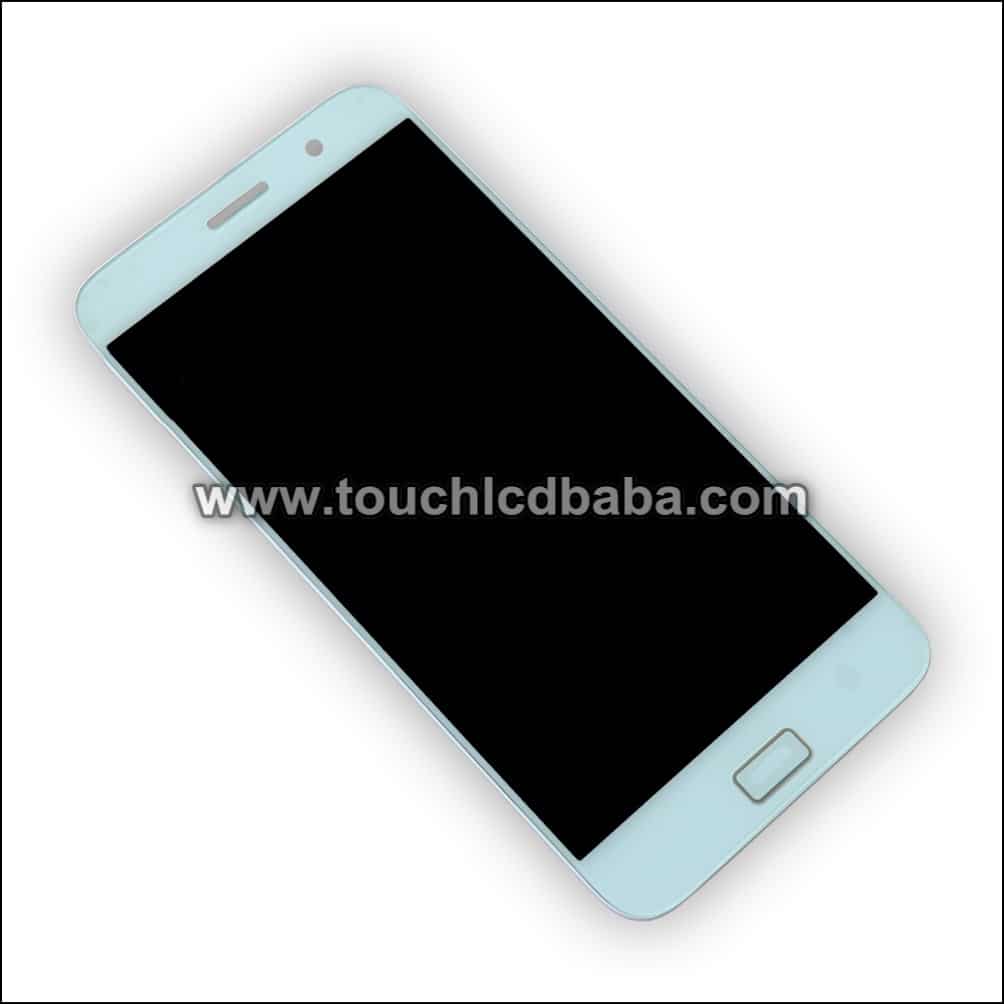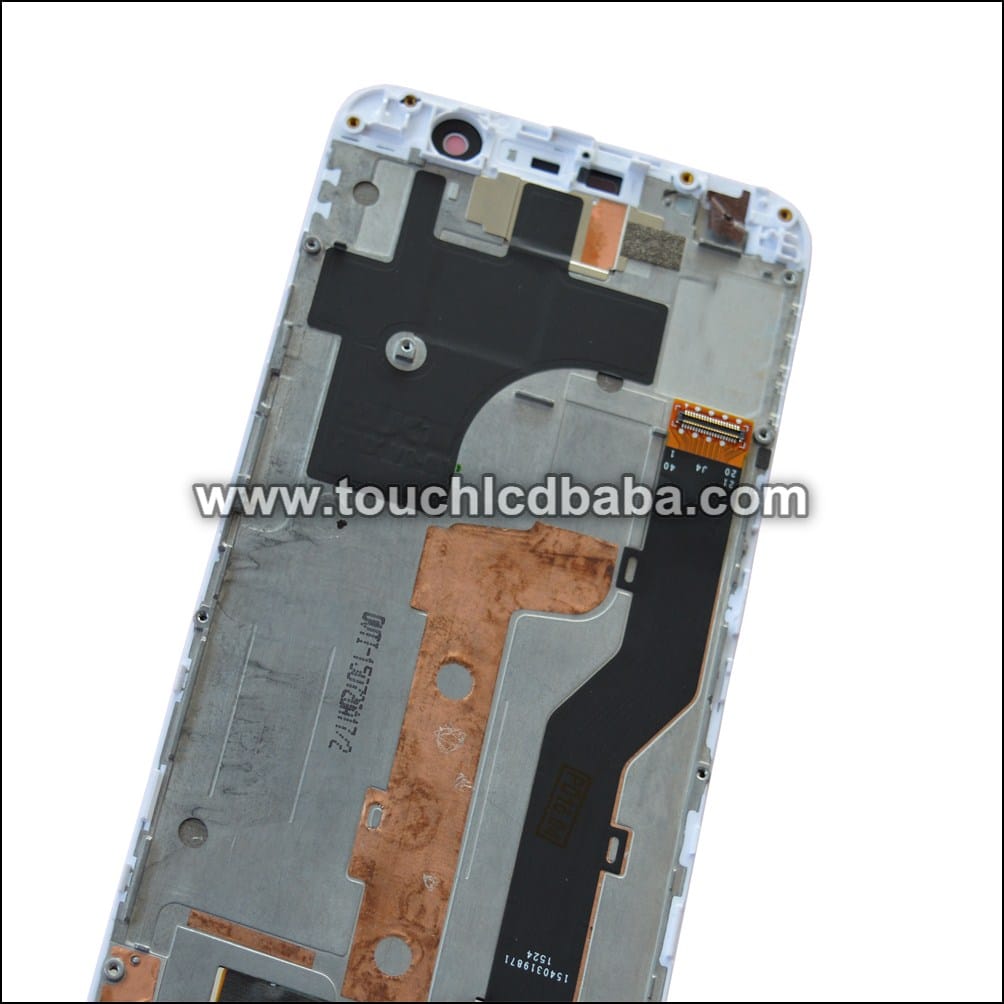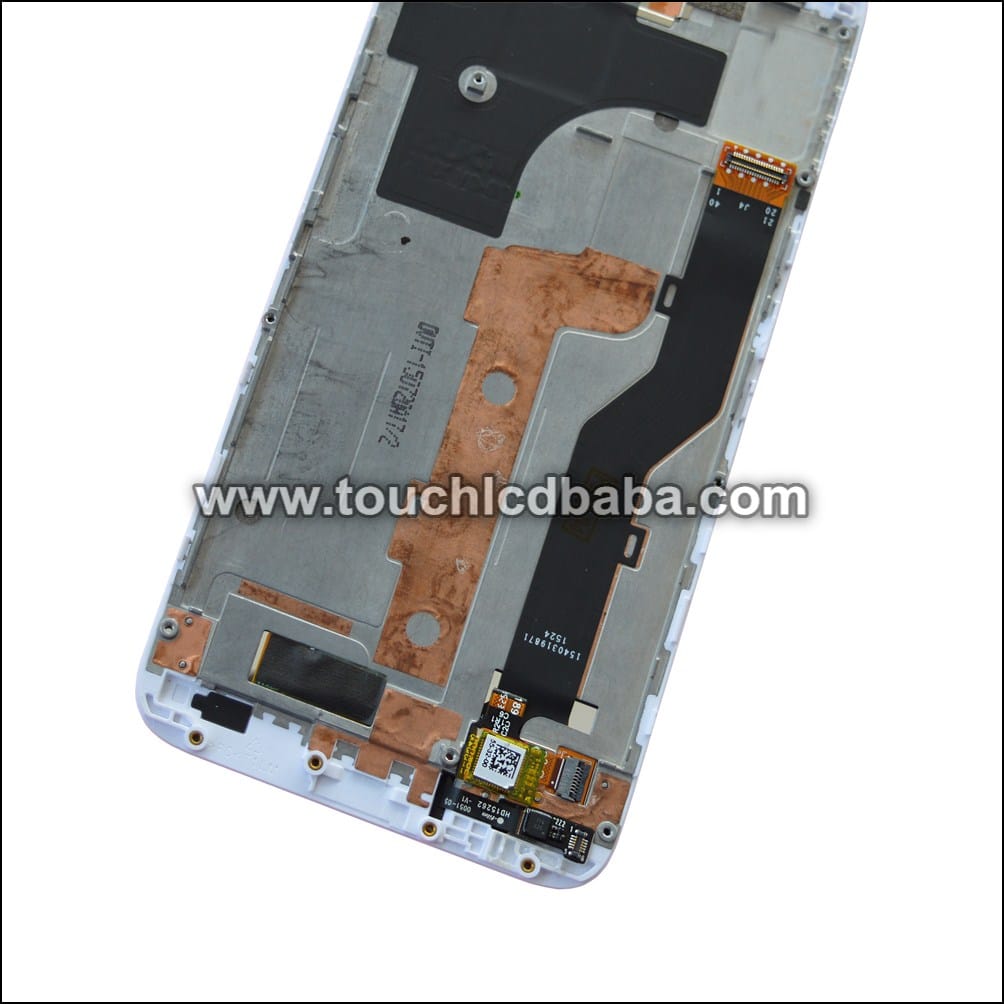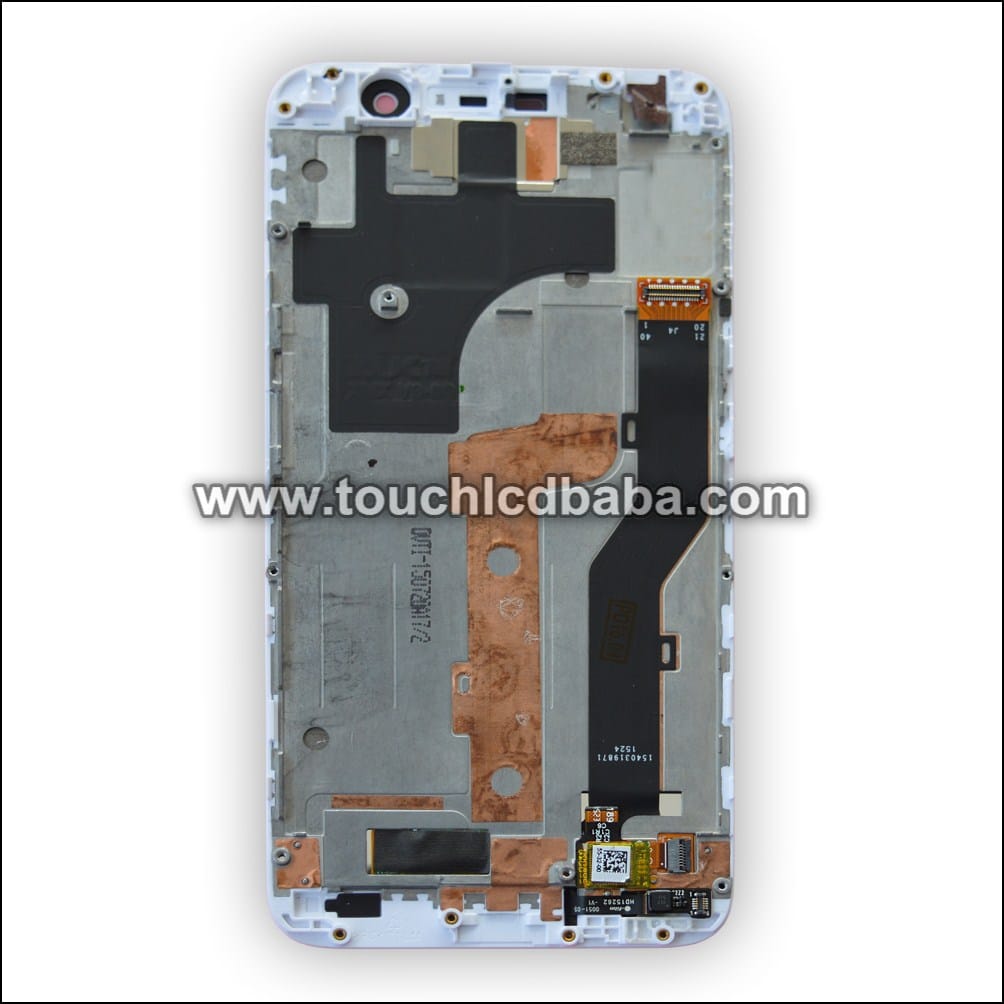 Shipping, Return and Refund Policy
All the products supplied by us come with 30 days return, refund, and replacement guarantee. To return a product, It should be in the same condition as we sent. You can't use or fix the new Lenovo Zuk Z1 display if you want to return it. For complete details about Shipping, Returns and Warranty, please click here.