The LeTV Le 1S (model number: X507 / X509) is probably the most popular smartphone of 2016. On this page, we are selling a display and touch screen digitizer glass for LeTV Le 1S. You can use this display and touch screen digitizer glass combo to replace a broken/damaged/faulty display or touch screen panel of Letv Le 1s.  Please note that this display supports Letv 1S X500 / X507 / X509 all variants. If you are using any of these models, feel free to buy the display from this page.
Please note that this replacement part is only useful if you've broken your Letv Le 1s mobile and want to repair it with a new display. We can dispatch this replacement part anywhere in India and comes with a 100% working guarantee. You can find complete information regarding Letv 1s display replacement on this page, and we'll answer all the burning questions.
What is the meaning of the Letv 1s Display Combo?
LeTV Le 1s handset is made upon folder technology. It simply means that the display and touch screen glass are combined and can not be separated. In case of breakage, you'll need to replace the entire combo consisting of the display and the touchscreen glass.
Furthermore, it doesn't matter If the LCD is broken or the touch screen digitizer glass is broken. In any case, you'll need to replace the entire combo consisting of display and touchscreen glass. This set is called a complete combo or folder. The part shown below is a complete folder of display and touch screen glass.
Is it a good option to replace only the touch screen glass?
Our customers inform us that they have broken only the touchscreen glass of their handset and want to replace it alone. Some customers tell us that the three bottom sensors have stopped working, and everything else is fine. However, please note that it is not advisable to replace only the touch screen glass because the results are not satisfactory.
When the mobile phone gets older, people often don't want to spend much money on it. If you want to replace the glass from that point of view, you can try your hands on it. The glass replacement is a risky procedure and doesn't guarantee results. You might damage the display during the separation process, and then the combo replacement will be the only option left for you.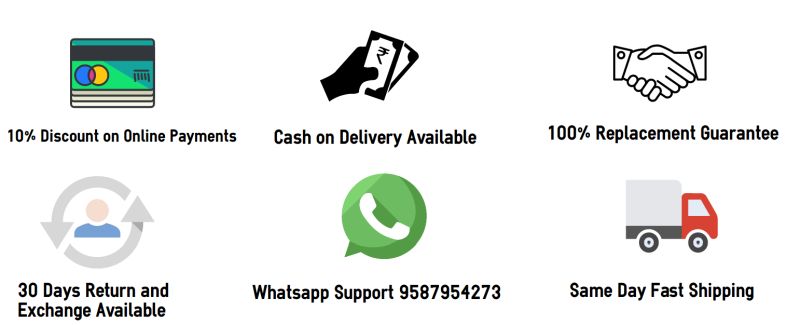 Free Adhesive/Glue With Your Purchase
The glue required to paste the display comes along with the combo for no extra charge. You can also get an additional 10% discount on online payments and adhesive/glue to paste the display completely free of charge. If you've any questions, please contact us.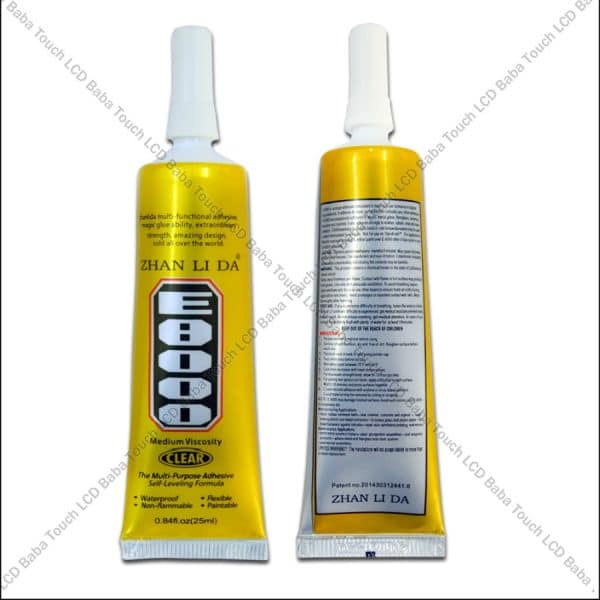 How To Replace a Broken Letv 1s Display?
This video shows how you can replace the broken Letv 1s display very easily at home, even without a mechanic's help. It is quite easy to do and requires some general knowledge and understanding of how the display is fitted. This video demonstrates everything you need to know about the display replacement of Letv 1s.
How to test the Letv 1s display without fitting it?
Many of our customers ask what if they receive a non-working product as they never know if a product works or not without fitting it. It is completely false because a display can be tested very easily before fitting, and thus it is a completely risk-free process. When you get a display, you can freely connect it to the motherboard of your Letv 1s handset and turn the handset on to test the display!
This is how you can test the display without removing the screen guard and without pasting it with glue or double-tapes. Now we hope you understand that how to test the display easily. The video above also shows how mechanics test the display. After testing the display, you can install the display permanently on your phone and stick it with glue or double tapes.
Letv 1s Display Specifications
| | |
| --- | --- |
| | This display is 100% original, tested, and suitable for Letv 1s, model number X507/X509. |
| | The Letv 1s display size is 5.5″, the display type is IPS LCD and resolution is 1080 x 1920 pixels. |
| | It is a complete unit of display and touch screen combined into one unit. |
| | This Letv 1s display unit is also called as Combo or Folder. |
| | We verify each display for 100% flawless working before dispatch. |
| | The display is readily available in stock and turnaround time is very fast. |
| | This display support both variants of Letv 1s, X507 and X509. |
| | We pack your products very safely in hard plastic boxes for maximum safety. |
| | We offer a 30 days return, refund and replacement guarantee on unused parts. |
| | The display is readily available in stock and shipping time is very fast. |
| | You can order the new display using Cash on Delivery or Online Payments. |
Questions and Answers
Q: How much does it cost to replace a broken Letv 1s Dislay in India?
The price of a 100% original Letv 1s display replacement is around Rs 2400-2600. If you buy a first copy screen replacement, then the combo costs about Rs 1300-1500 in India. You may have to pay additional repairing charges on top of the display's price to a mechanic.
Q: The new display is showing black light and nothing else. Is it a defective display?
We include this question in this section because lots of customers have faced this problem. As this phone is straightforward to repair, customers often try to test the display at home, connect the display to their phone and press the power button, they often see only the black light in the display, and navigational keys also light up. When this happens, customers think that they got a defective product.
Now we want to tell you the reason for this problem. You'll face the above problem if you connect the display to your phone when the device is already turned on. As the Letv 1s comes with an inbuilt battery, people often forget to disconnect the battery and connect the new display to the phone when the phone is already turned on. If you connect the new display when the phone is already on, the new display won't show any graphics. To overcome this problem, you must reboot the phone, and only then the new display will start working.
You can try the hard reboot option so that the phone can reboot, and the new display can start showing graphics. To do that, keep the Power button pressed for 10-12 seconds and release the button when you feel the vibration feedback. Now the new display will start working as usual. Always connect the new display when your phone is in a turned-off situation.
Q: The outer frame is bent a little. Can I still fit the new display?
The Letv 1s body frame is metal made, and you should fit the display very carefully. Please make sure that the outer frame is proper and not broken/ bent from the corners. Even if the frame is slightly bent, you need to straighten it and fix the display only after that. If you try to paste the display in a bent frame, the new display will not stick properly to the base, and if you apply pressure to the display to fit it, it will break in no time. It is a very common problem faced by many customers, so please make sure that the outer frame that holds the display is in the right shape.
Q: What if the new display doesn't work after trying everything?
We back our products with a 30 days return, refund, and replacement guarantee. The display should be in unused brand new condition without removing the protective films and seals to avail of this policy. You can't claim a refund or replacement after using the product. So if you face any problems during testing, you can contact us, and we'll help you in every possible way.
Q: Do you also provide display installation services?
We don't provide display installation services as our main focus is to supply mobile phone spare parts. The installation is rather easy and can be done anywhere, even by an intermediate technician. It is straightforward to install the display, and we've even posted a video to outline the basic display replacement process.
Q: What if the display doesn't work after installation? 
Please note that there is no option for a replacement after pasting the display on your phone. Also, there is no question of replacing the display after installation when you can test and try everything before installation. Once you've tested that everything works as desired, It is the end of our responsibility towards the display. Many customers try to fit the screens at home, make them useless, and then try to return them.
It is very obvious that if you are fitting the new Letv 1s display on your phone, you must have tested it beforehand. We don't consider any refund or return claims after installation. If you test yourself that the new display is flawless, it can go bad only due to some mechanical error and we are not responsible for that. Don't try the installation at home and rather take the services of a technician if you're not competent for this.
Letv 1s Display Photos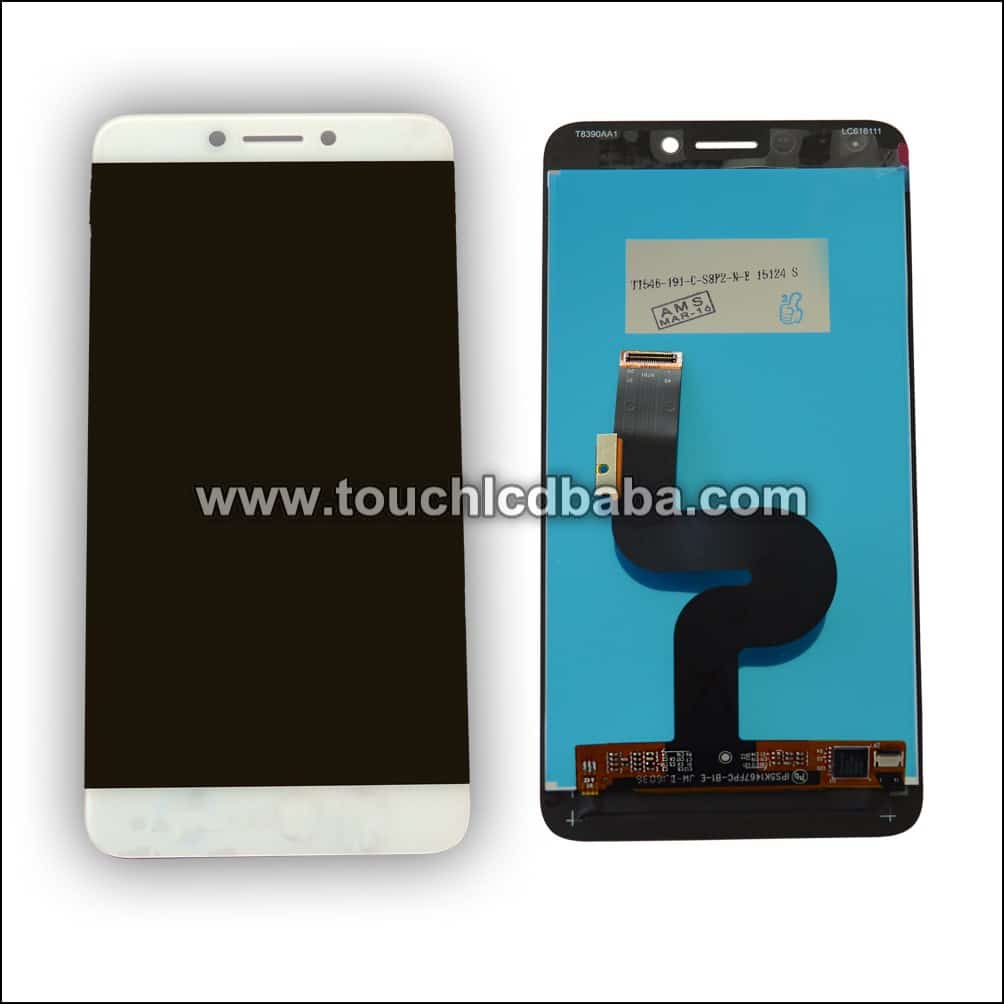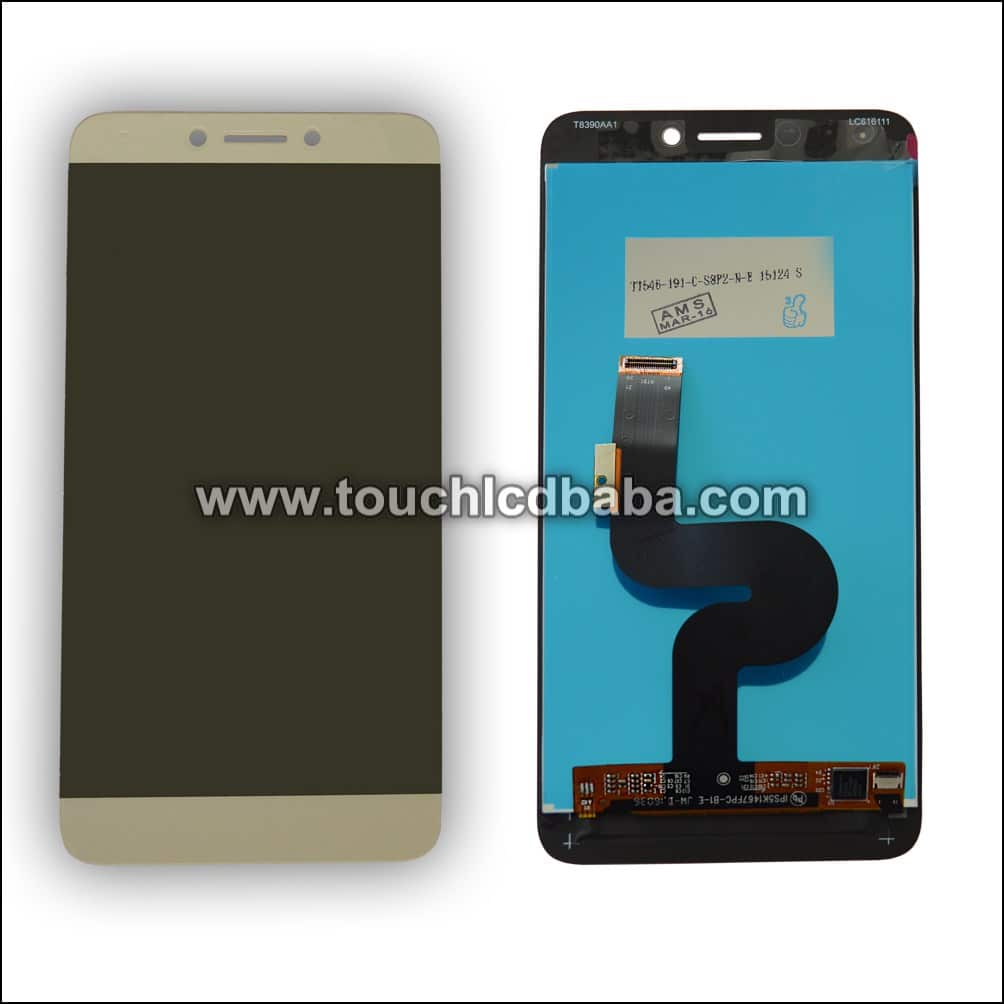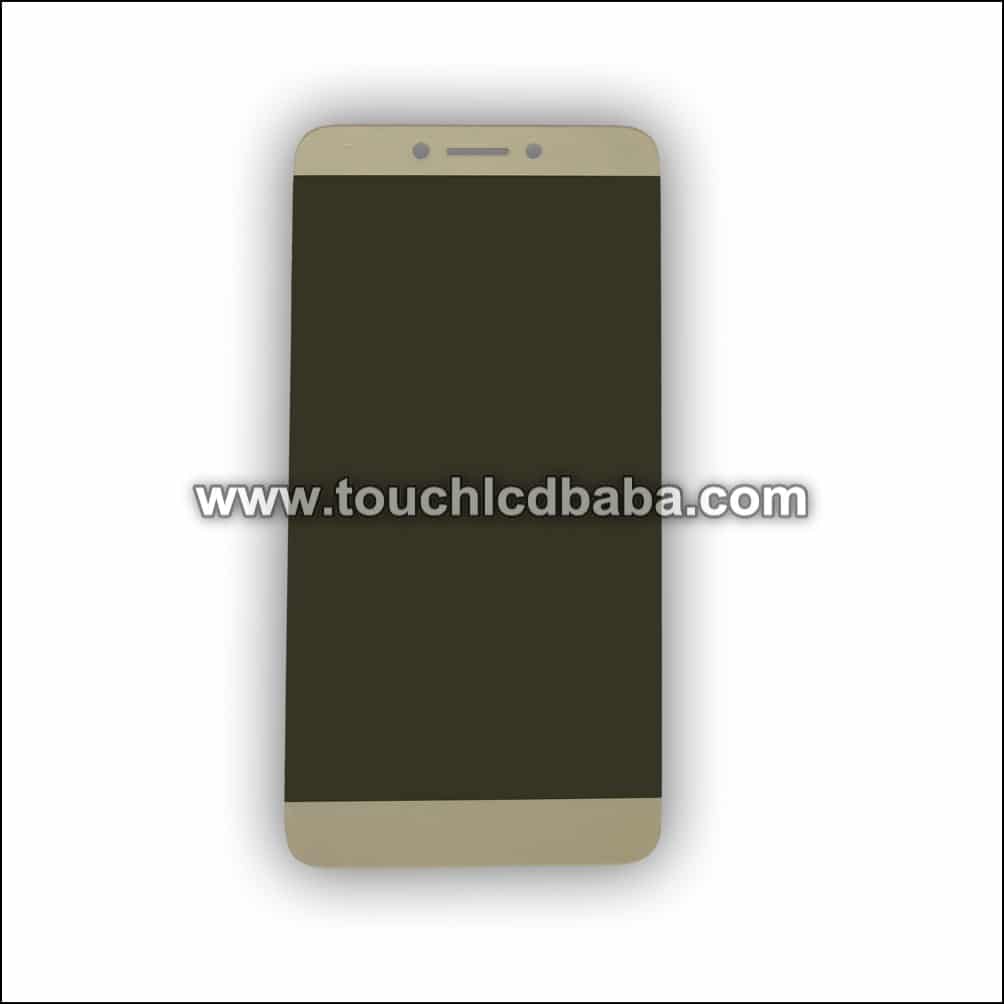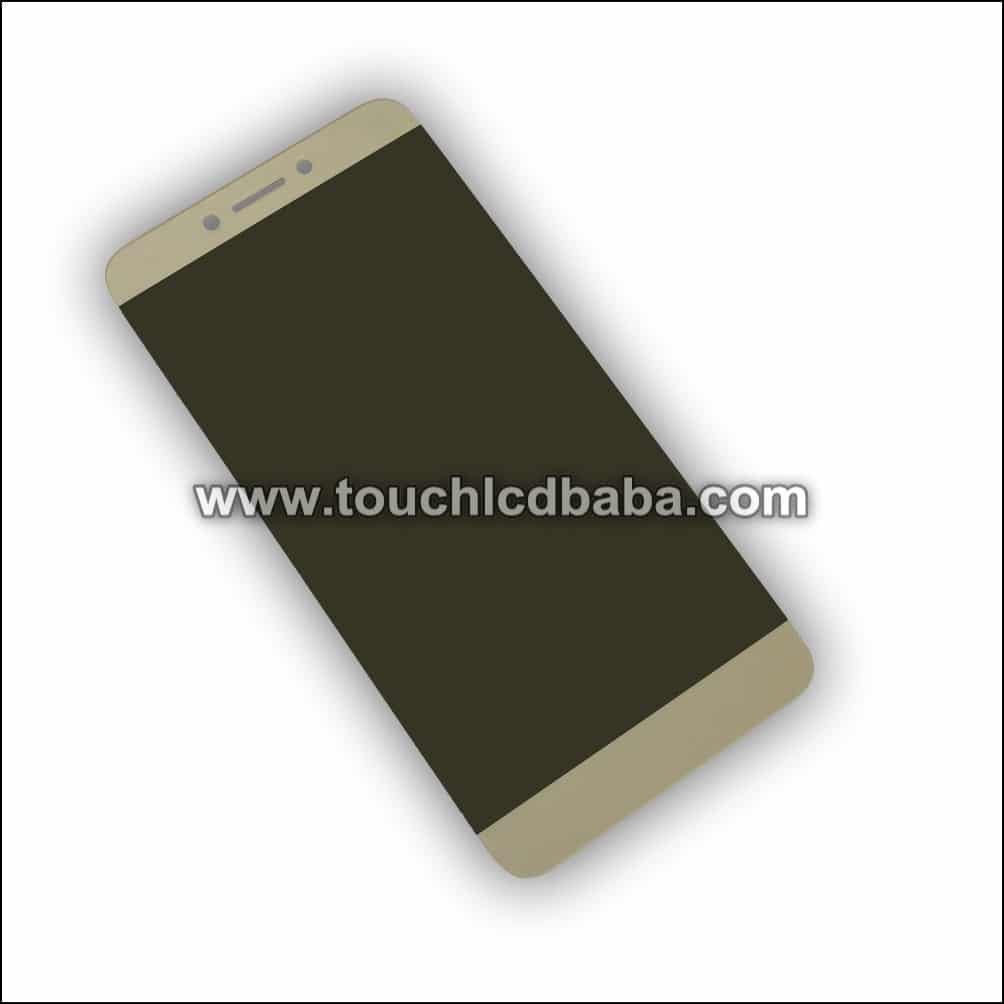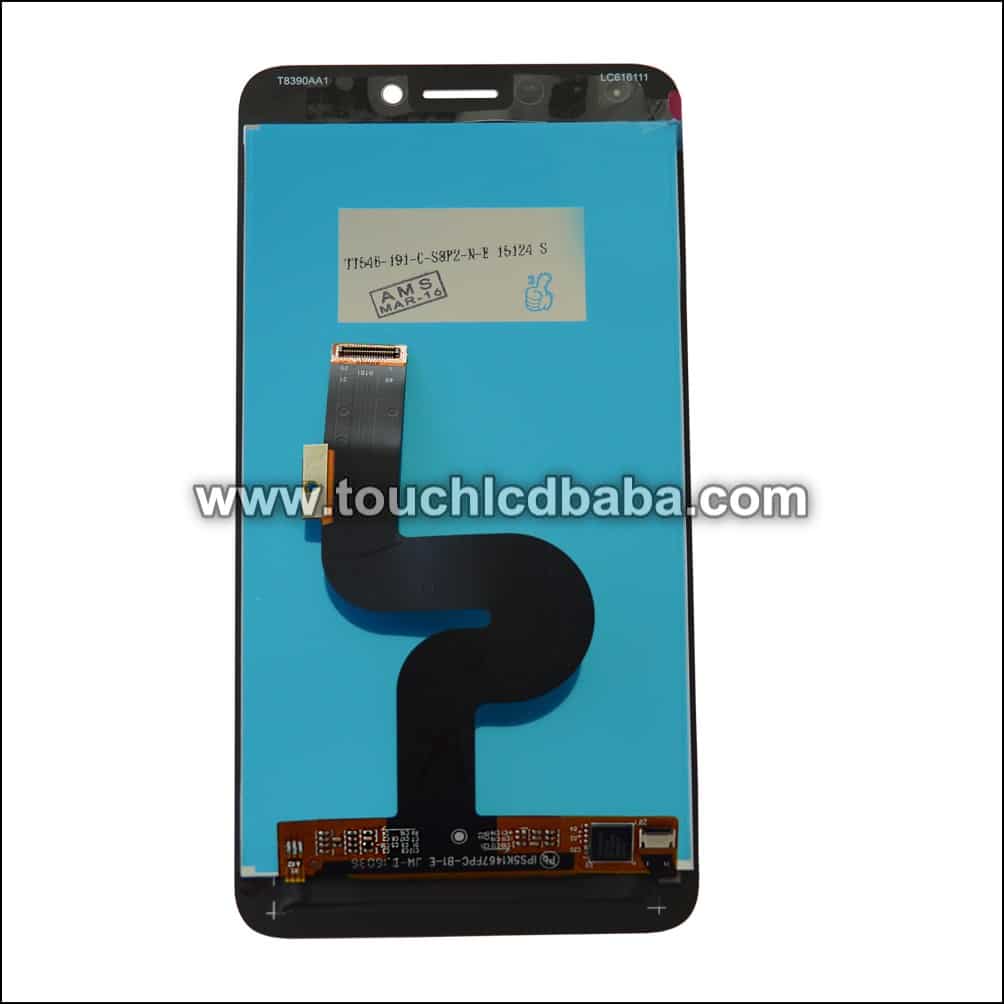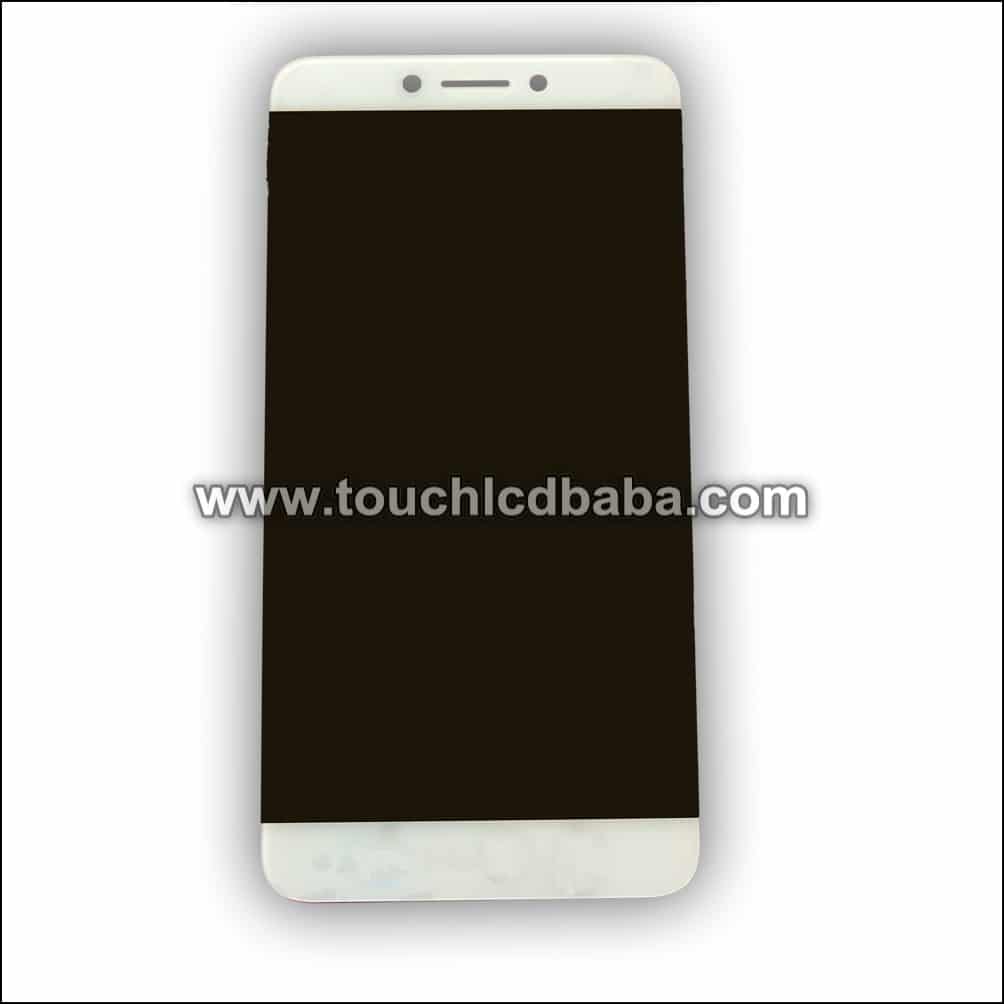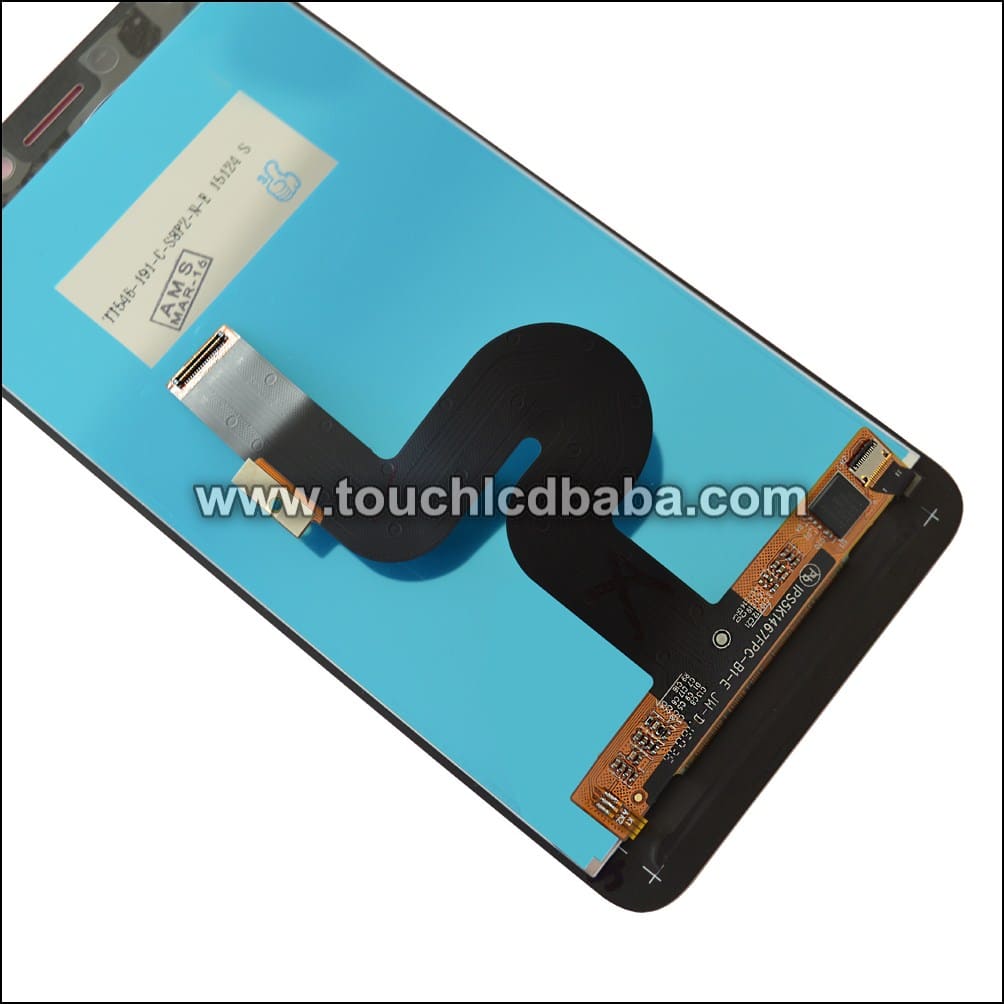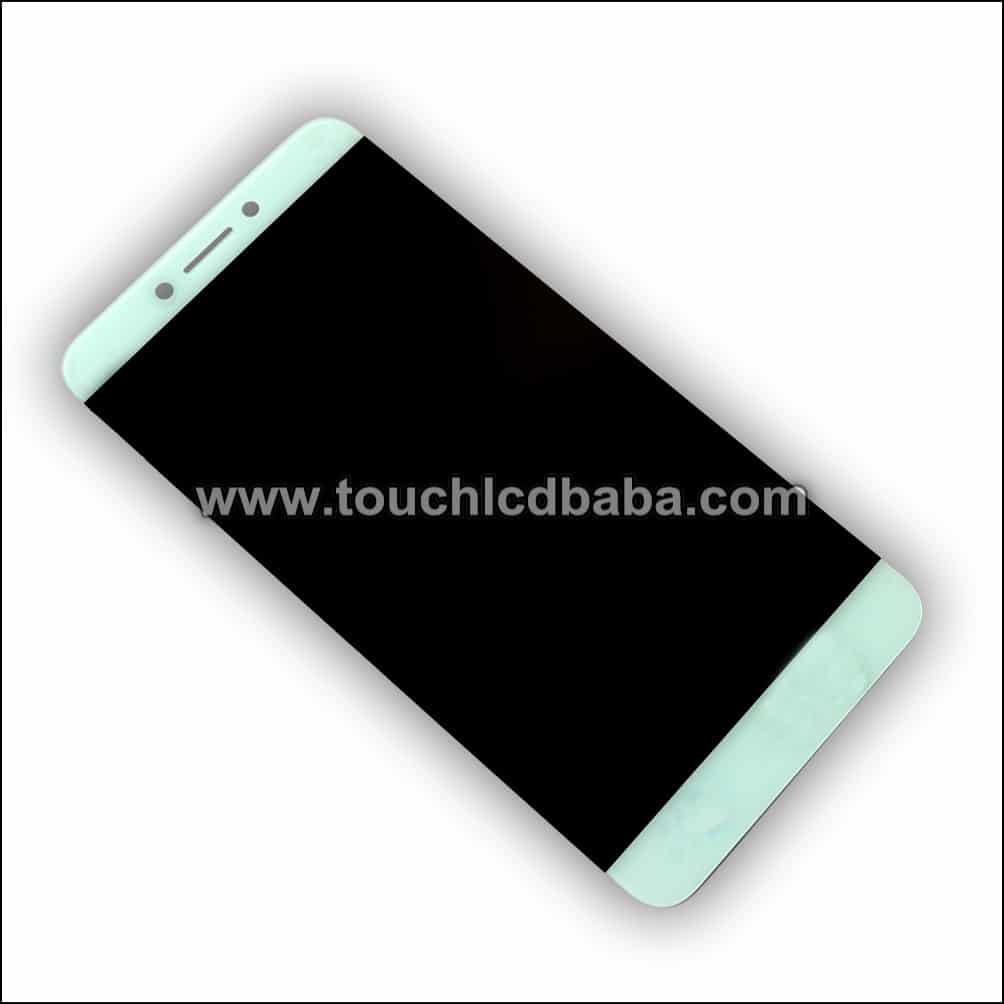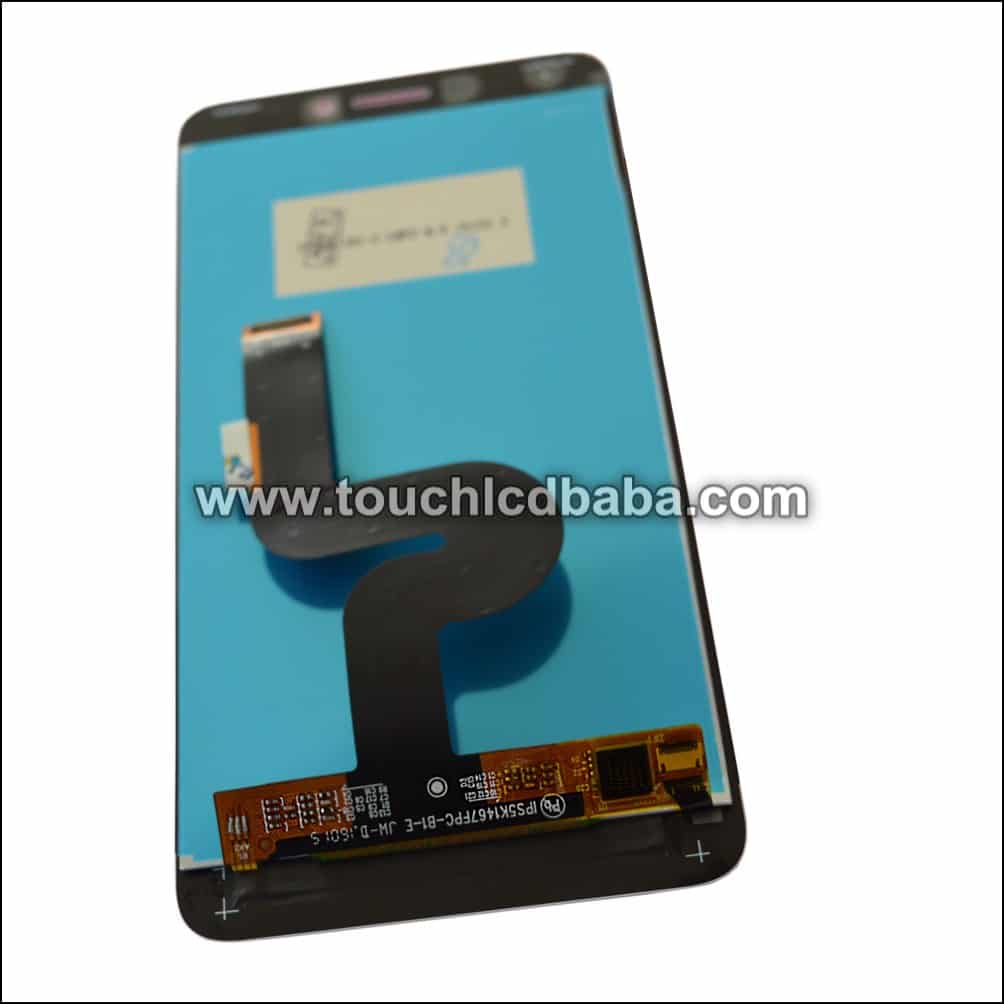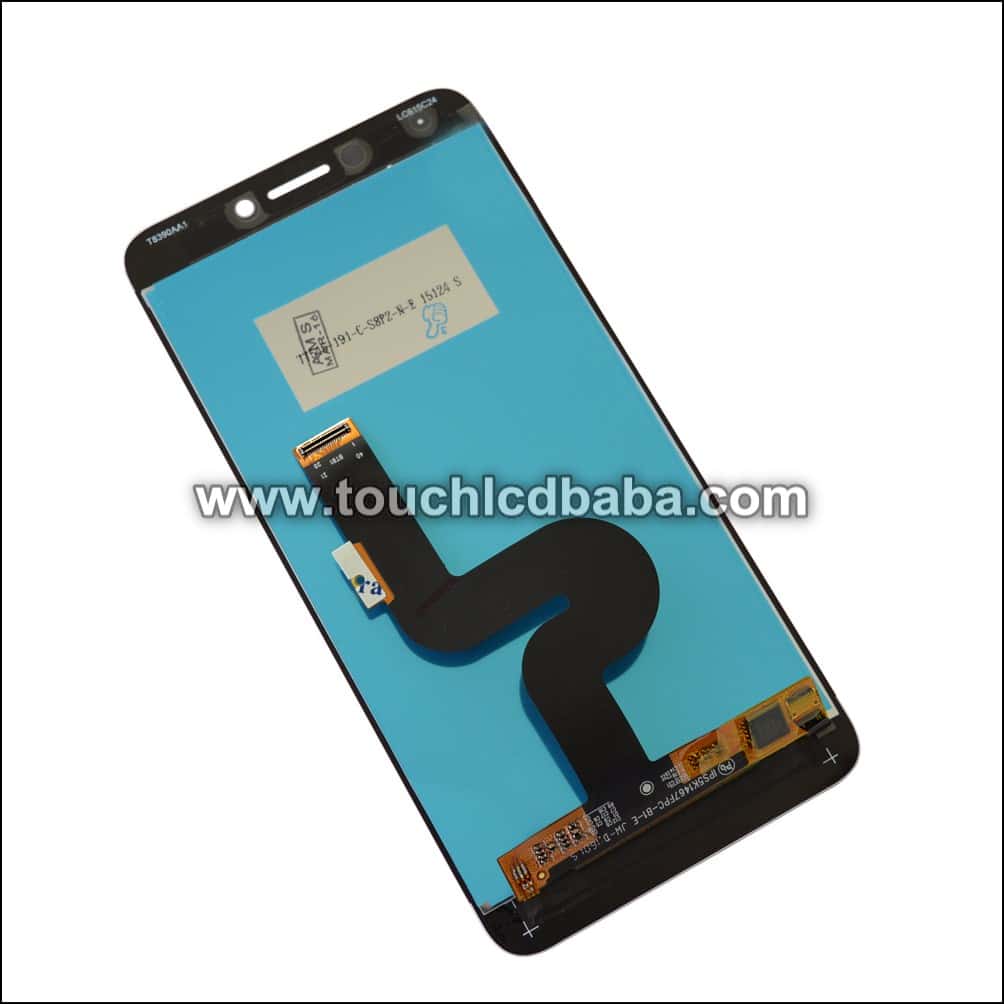 Shipping, Return and Refund Policy
All the products supplied by us come with 30 days return, refund, and replacement guarantee. To return a product, It should be in the same condition as we sent. You can't use or fix the items If you want to return them. For complete details about Shipping, Returns and Warranty, please click here.