If you need a display replacement for LG Q6+, we can help you find the correct spare part for your phone.  The display on this page is suitable for LG Q6+, and it comes as a complete unit of display and touch screen glass. You can use this display assembly to replace a broken display or touch screen glass.
It is quite easy to damage your mobile phone's display, and LG Q6+ is not an exception to this. We all keep mobile phones very carefully, and still, you never know when you may accidentally drop your phone. If you are lucky, the screen may not get damaged, but the screen gets scratched instantly in many cases. In those cases, you can replace the LG Q6 Plus combo to reverse the damage.
What is the meaning of the LG Q6+ display assembly?
These days, mobile phone screens use the folder technology, which translates to a combined display and touch screen glass module. You have likely broken only the touch screen glass or the display of your phone. However, due to the technology's evolving nature, you will need to replace the complete assembly even if one individual part is broken.
The part you see on this page consists of a display, touch screen glass, and the frame. It is a perfect replacement for a broken LG Q6+ screen. You can buy this combo from our website and then get it replaced with a technician's help. It is the best and easiest way to get your mobile phone repaired. The display is effortless to assemble, and mostly all technicians having basic skills can easily complete the job.
How would you benefit from an original combo replacement?
When the mobile phone screen breaks, the combo replacement is the ideal solution for the problem, and that's why we promote it all the time. It is actually a hassle-free experience and a set norm to replace the broken display or touch screen glass.
The combo replacement is the recommended approach because it is exactly how the service center does the job. All the other methods are hacks invented by technicians and manufacturers for their benefits. All other solutions focus on providing low-quality parts to you for low prices. If you are a customer who blindly goes with the cheaper items, we wish you all the best.
Please note that durability and longevity are essential when it comes to the LG Q6+ display. You can buy the cheapest part and expect it to last for years. The duplicate spare parts are crafted with a vision that they shouldn't last long.
If you bought a duplicate display before, you know that you have to replace the screen multiple times in a year. If you thought that why cheap screens break easily, now you know that duplicate parts are not durable and break very easily. That's how you can benefit a lot from the original one-time combo replacement.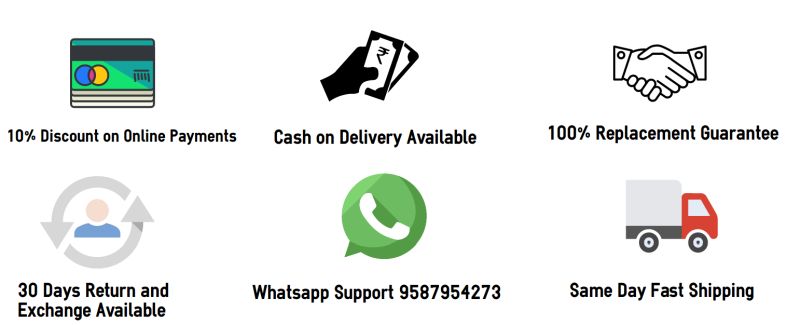 LG Q6+ Display Specifications
| | |
| --- | --- |
| | This display is 100% original, tested, and suitable for LG Q6+. |
| | The LG Q6 Plus display size is 5.5″, display type is IPS LCD and resolution is 1080 x 2160 pixels. |
| | The main touch screen glass is protected by Corning Gorilla Glass 3. |
| | It is a complete combo of display and touch screen glass combine into one. |
| | We source the display from OEM manufacturer to ensure 100% original products. |
| | There will be no degradation in the display quality, colors and brightness. |
| | We test each display on LG Q6 Plus motherboard to verify the working condition. |
| | We offer 30 days return, refund and replacement guarantee on all our products. |
| | All screens are verified defect free and guaranteed to work perfectly in one go. |
| | The display is readily available in stock and turnaround time is very fast. |
| | We offer both Cash on Delivery and Online Payments. |
Questions and Answers
Q: How much does it cost to replace a broken LG Q6 Plus display in India?
The price of a 100% original LG Q6 Plus display replacement is around Rs 3800-4000. If you buy a first copy screen replacement, then the combo costs about Rs 1500-1700 in India. You may have to pay additional repairing charges on top of the display's price to a mechanic.
Q: Is it a good idea to buy largely discount items regardless of the quality?
A large chunk of customers is running behind duplicate screens just because they are cheap. There is a set mentality that original screens are not available anywhere while it is not true. The deals may sound good to you in the short-term, but these are actually way more costly in the long run.
For example, you replace a duplicate display 2 times in 6 months, and when you add up the money, you've already spent more than 1 original display's price. In our experience, saving money can make you feel good for a short time, but when you see the plethora of problems with low-quality parts, you'll probably repent on your decision.
Q: Is it worth spending the money on original products?
It actually depends on your perspective. It is worthwhile for some customers to spend money on their beloved phone while others don't want to spend money as the phone is not worth it in their eyes. On the flip side, if you spend some money and buy the original display, you'll at least have a reliable phone in your hands, which you can not get for the amount you spent on the display.
It is always worth spending the money on original parts provided you want to use your device for another 1 or 2 years. If you don't want to use the device anymore, then you can try the lowest quality solutions as per your budget.
Q: How the original display augments the usability experience?
The original display offers 100% proper brightness colors and sharpness. On the other hand, if you purchase the first copy duplicate display of LG Q6 plus, the brightness, colors, and sharpness take a nosedive.
You can still use the phone with the duplicate display, but everything will look so dim and blurry that you might be fed up with the phone. The videos which looked crispy and sharp yesterday will start looking fully faded because of wrong color reproduction. The overall experience of using the phone will take a hit, and that's why we suggest you spend money one time but buy quality products.
Q: I'm looking for only the touch screen glass without the display. Do you have that?
We are sorry, but we don't sell subpar quality products. The only touch screen glass is a fragile part many customers use to repair the phone for a low price. However, such cheap products go bad in less than a month, and you have to replace them again and again in compulsion. That way, you'll end up paying a lot of money and still have a compromised display in your hands.
Q: We need a compatible display for a lower price. Is that available?
We are sorry, but we don't have a compatible LG Q6 Plus display available for sale. If you want a temporary solution to the broken screen problem, you should probably head to the local market where such screens are easily available. You'll also find several workarounds in the market, all designed to save your money, and maybe, you'll get a budget deal there.
Q: How to ensure that the new display is working perfectly?
You can verify the new display's working condition by connecting it to your phone's motherboard in an open condition. It means that before assembling the new LG Q6 Plus display, please connect it to the motherboard in an open condition and take a trial of it.
When you test the display, you should never remove the screen guard or break the seals. Please make sure to keep the product in the original condition as it arrived. After testing the new display thoroughly, when you are satisfied that everything is in order, then you can finally install it on your phone.
LG Q6+ Display Photos
These images show the actual product you get after placing the order. It is a combo of display and touch screen for LG Q6+. This LG Q6 Plus combo can be used to replace a broken display or touch screen glass. This combo also comes with the outer frame, so there is no need to paste the screen manually. See the actual product photos below.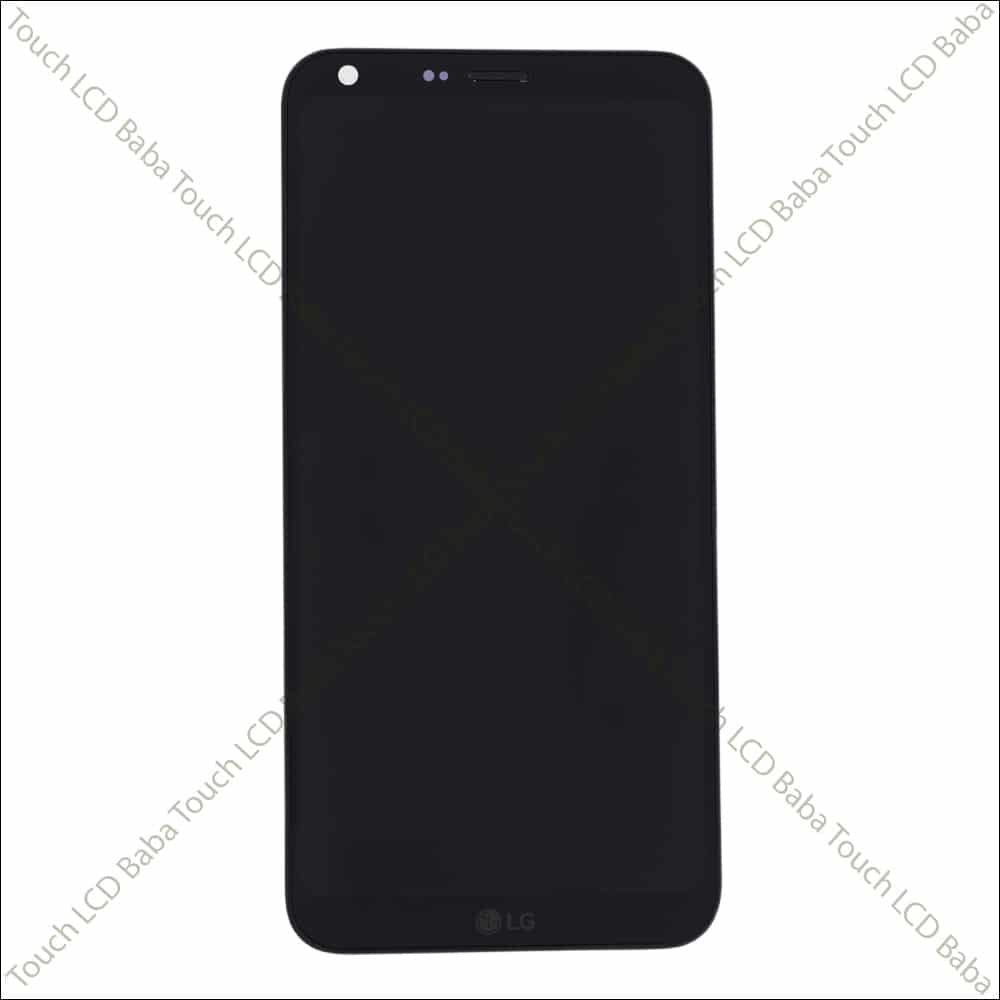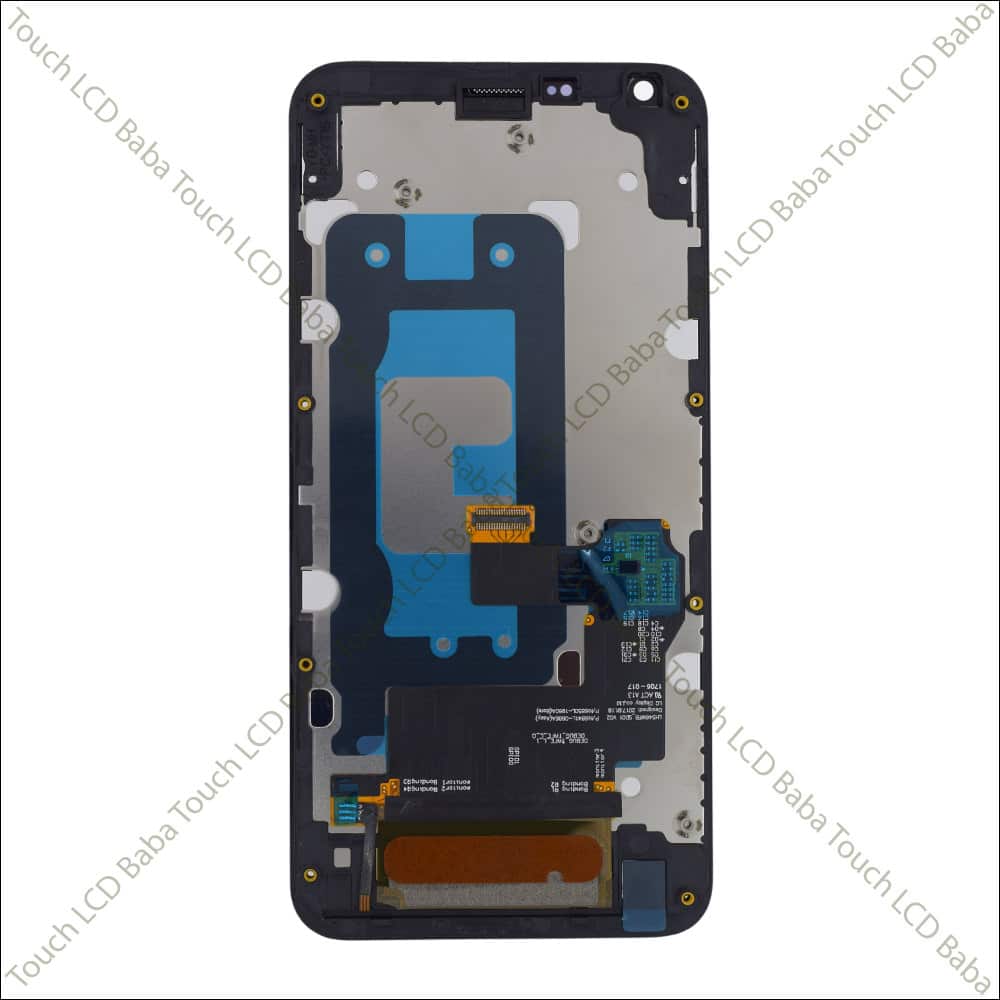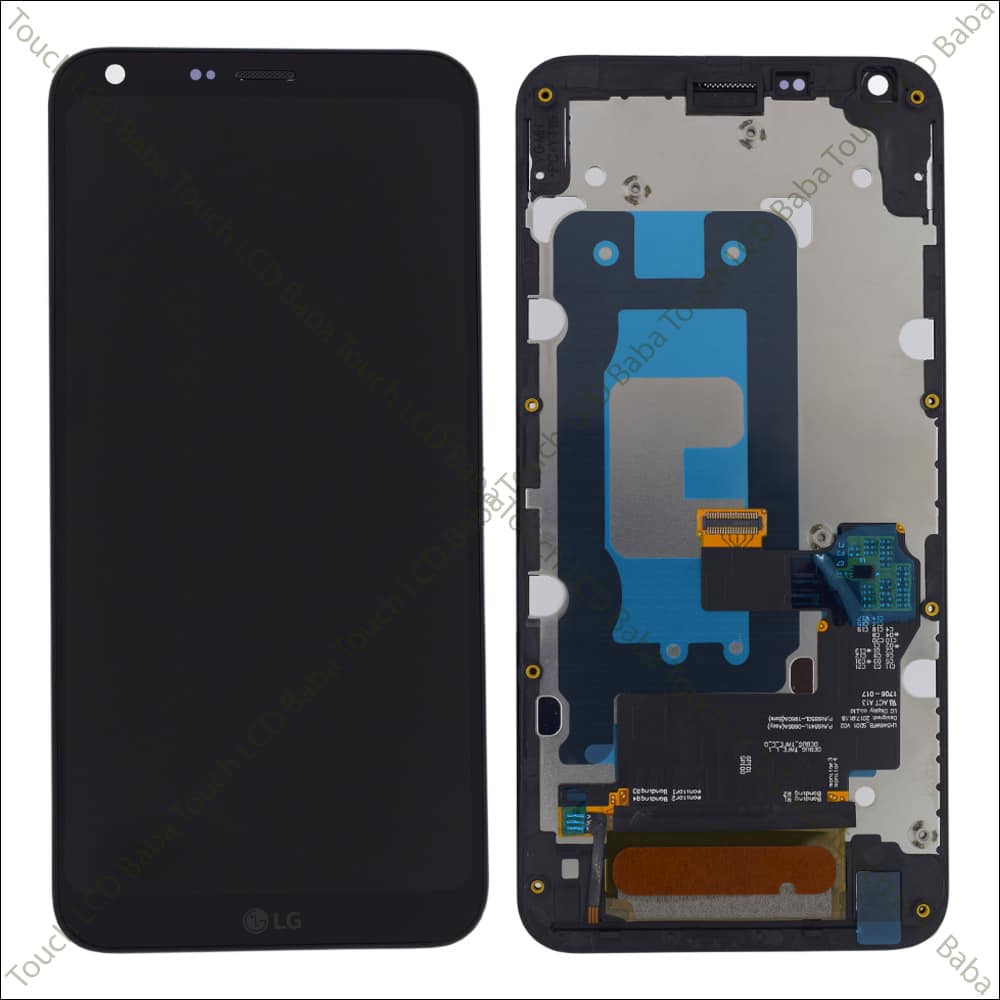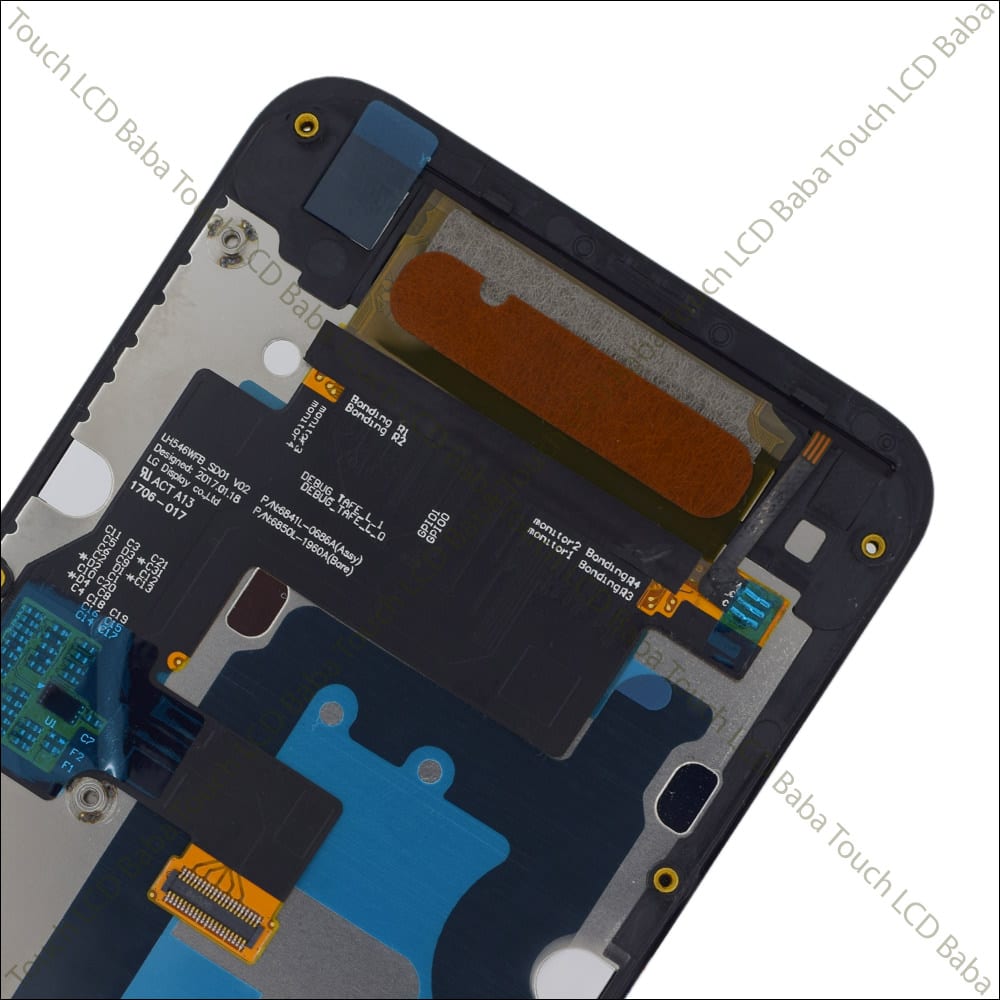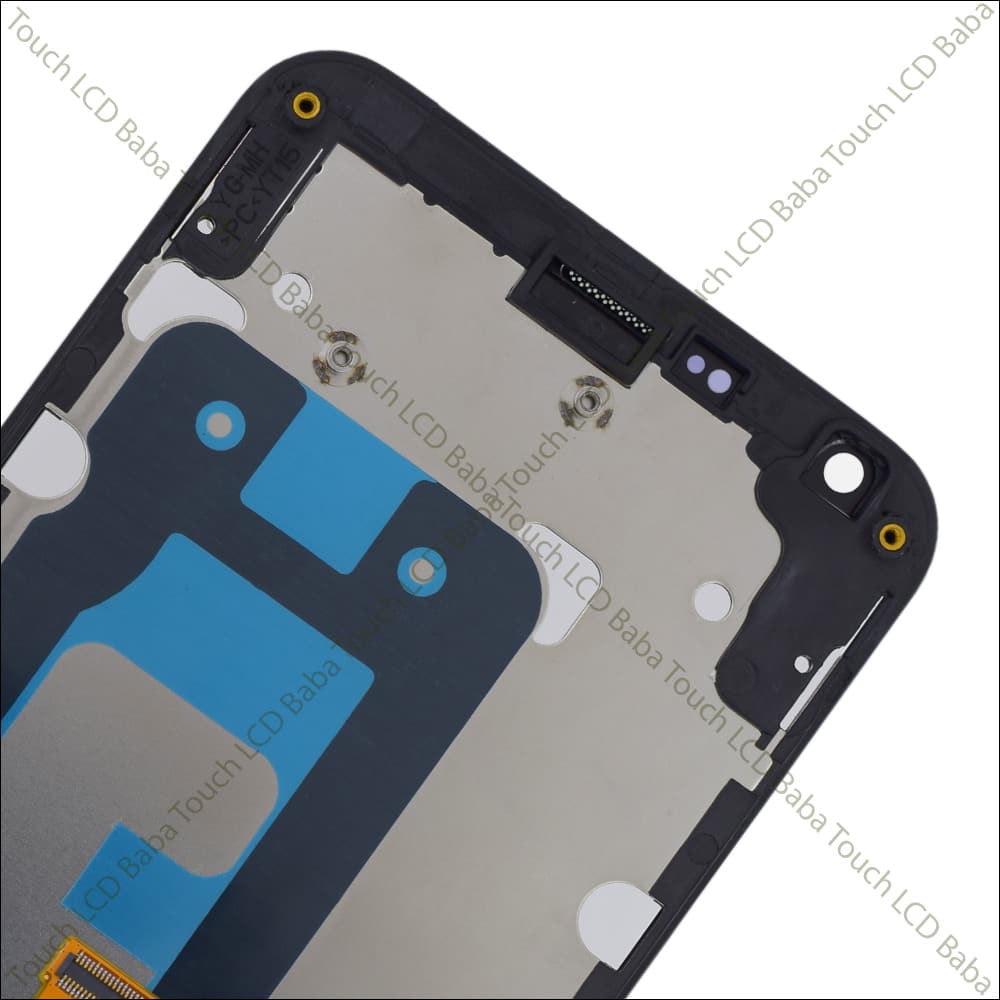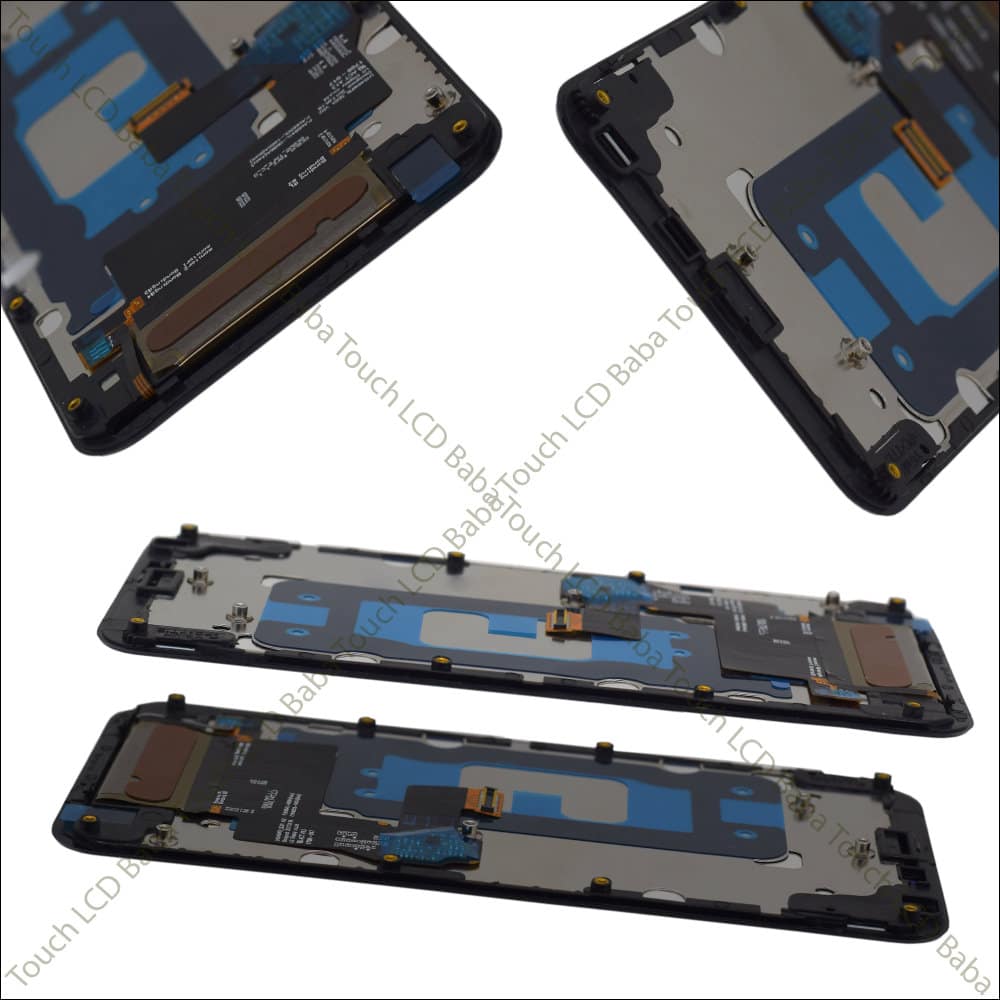 Shipping, Return and Refund Policy
All the products supplied by us come with 30 days return, refund, and replacement guarantee. To return a product, It should be in the same condition as we sent. You can't use or fix the items If you want to return. For complete details about Shipping and Returns, please click here.