The Mi Max 2 phone is an all-time favorite of many customers, and still, many customers are actively looking for Mi Max 2 display replacement. The Mi Max 2 display is very hard to find, and most local dealers do not have the stock for the Mi Max 2 display. That's why so many customers search for it online, and we do have the right product for their needs.
Mi Max 2 is a bigger size phone having a 6.44″ screen and thus a little more prone to breakage. It can easily skid from your hands inadvertently, and despite having a Gorilla Glass 3 protection, the touch screen glass will break momentarily. It just depends on the height of the drop and the surface. If you drop the phone on a spongy bed, no damage will occur, and if you drop the phone from the same height, directly on the stone surface, the display will break off. We know that it is very depressing when the screen breaks but luckily, you can easily reverse the damage with a brand new combo replacement.
What is the meaning of the Mi Max 2 display combo?
The part you see on this page is called Mi Max 2 Combo or Folder. In simpler words, It means that display and touch screen both parts are in conjunction, and that's why It is called Combo. The top layer of the combo is called the main touch screen glass, and the inner layer is the display.
In your mobile phone, the display and touch screen are in a pasted format, and that's why you need to replace the combo. It is exactly how the official service center does screen replacements. They always replace the whole display unit regardless of what is broken and what is safe. If you try to take out the broken touch screen glass, the display will also come out automatically as It is closely attached to it.
Can't I replace only the touch screen glass and reuse the same display?
Please note that display and touch screen glass both parts are always combined in Mi Max 2. Customers who have broken their glass are often looking for cheap solutions to fix their mobile phones, and one of them is thinking about replacing the "glass only." Most customers insist that they want to replace only the glass as the display is just fine.
However, here they need to realize that display is combined with the touch screen, and hence both need to be replaced altogether. Replacing the combo gives new life to your mobile phone without any compromise with the quality. It is how the display comes fitted in a brand new phone.
On the other hand, it is certainly possible to replace only the touch screen glass, but it is strictly against the set quality norms. The local market is filled up with duplicate touch screen glasses, which are not stronger than normal tempered glass. You'll overpay for the glass replacement, and the glass will break again with little or no efforts. So you'll get stuck in the loop of repeated glass replacements, and that's why cheap screen replacements are not suggested.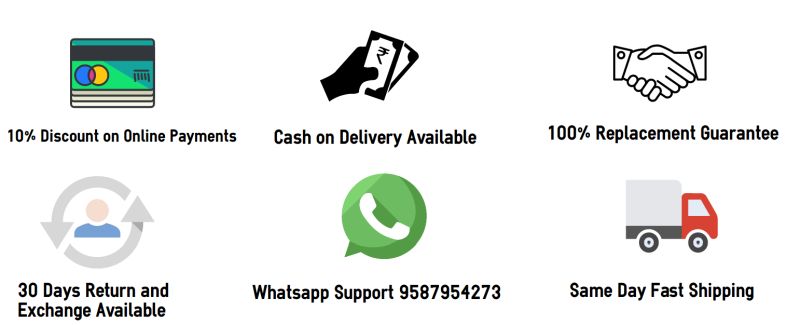 Is it possible to test the display without installing it?
Many customers think that It is not possible to test the Mi Max 2 display without fitting it completely on their mobile. However, It is not true as you can easily connect the display temporarily to the motherboard and test everything. We always want customers to verify everything before fitting the product permanently. Before shipping a display, we also use the same mechanism to verify the display.
This is a completely risk-free process when you test the display before fitting. Simply ask the mechanic to connect the display temporarily to the motherboard and test it completely without pasting or removing the protective films. After verifying that everything is 100% perfect according to your desire, you can do the final fitting!
Combo Replacement Vs. Glass Replacement – How both work?
What is the Mi Max 2 combo replacement?
The word combo means that you are replacing the complete display unit, exactly the same as comes with a brand new phone. So It is evident that you are bound to get the same display quality as before because you are using the finest possible solution for the problem. It is exactly how the official service center replaces the screen and restores the full quality of your phone.
You must have observed that service center replacements are so good because they have OEM products and exactly the same as comes pre-fitted in brand new phones. It is exactly what we sell, the prices are high, but it is a worthy investment.
How is the only glass of Mi Max 2 replaced?
When we discuss the only glass replacement, It is actually the touch screen glass we are referring to. The touch screen glass of Mi Max 2 is separately available in offline markets, and one can take the assistance of a technician to replace only the glass. The glass replacement is a very popular job in offline markets because customers are truly in love with low priced solutions.
It is not the end of the story because anything cheap comes with tons of headaches, and it also stands true for glass replacement. There are lots of drawbacks, and often you end up paying a fortune for an unworthy product. When it comes to nuts and bolts of Mi Max 2 touch screen glass replacement, you should know these points:
The glass replacement is the lowest grade replacement you can ever buy for your phone.
The touch screen glass breaks again in no time because the duplicate glass doesn't have gorilla glass protection anymore.
You can't use the touch screen fluidly because the new touch screen is a duplicate one.
It is very normal to experience the wrong touch screen responses and multi-touch features not working anymore.
Apart from the touch screen glass being very fragile, It often stops working in less than a month.
The manual glass replacement will cause damage to the display quality as well.
Oftentimes, you will see white and yellow spots, dead pixels, creases inside the display after replacement.
There are several other setbacks of only glass replacements and the organizations' workings towards quality will never suggest this as a solution. The glass replacement comes with lots of implications but still many people go for it due to lower pricing and they often think that they've got nothing to lose.
Mi Max 2 Display Specifications
| | |
| --- | --- |
| | This combo is 100% original, brand new and suitable for Mi Max 2, model number MDI4O. |
| | The Mi Max 2 display size is 6.44 ", display type is IPS LCD and resolution is Full HD 1920 x 1080 pixels. |
| | The top layer of touch screen glass comes with the protection of Corning Gorilla Glass 3. |
| | It is a complete set of display and touch screen combined into one. |
| | The Mi Max 2 combo offers 100% the same quality as you get with a sealed phone. |
| | We test each screen for 100% perfect working before dispatch. |
| | We use an actual motherboard of Mi Max 2 so that we can simulate the testing in real enviournment. |
| | The new screen comes with replacement guarantee for any defects and we supply pre-verified screens only. |
| | We offer 100% Hassle Free Returns, Refund, and Replacement. |
| | The combo is readily available in stock and shipping time is quite fast. |
| | You can order using Cash on Delivery or Online Payments. Addition 10% discount on Online Payments. |
Frequently Asked Questions
Q: What is the Mi Max 2 Display Price in India?
The price of a 100% original Mi Max 2 display replacement is around Rs 3800-4000. If you buy a first copy screen replacement, then the combo costs about Rs 1300-1500 in India. Please note that Mi Max 2 is a pricey screen replacement, and the chances of finding the first copies of this model are very remote.
Q: Can I use the Mi Max display combo in Mi Max 2?
People often compare prices online, and when they find that Mi Max display is cheaper than Mi Max 2, they often try to dig if they can buy the Mi Max display and then fit it into Mi Max 2. Even some customers have ordered the Mi Max display (even without asking us about the compatibility with Mi Max 2), and later contacted us that It is isn't working.
For your kind information, the Mi Max display will not work with Mi Max 2. There are slight differences between both models, and using a common display for both of them isn't possible. So we strongly suggest that you don't try cheap workarounds as they are a complete waste of time. Always order a proper screen replacement for your phone to avoid any hassle later.
Q: I tried to find this display in the local market but couldn't find it. Why?
The variety of screens is huge in this industry, and everyone can't keep all the models ready. That requires a lot of investment, which is typically not possible in small towns and even in metro cities. On top of that, the availability is a big issue, and you can't find the spare parts no matter how much cash you offer. If a model is no longer being manufactured, the prices shoot up, and you can't even find the replacement parts for the said model.
Keeping that in mind, the Mi Max 2 is now hard to find model, and very limited stocks are available. Now, the original screens are coming from the factories that had held the stock for a long time. The prices have gone way up now due to the limited availability of the stock. If you've some important stuff on your phone, you should buy the screen replacement as soon as possible.
Q: How do you test the new display and make sure that it is working fine? 
For us, It is very important to test the Mi Max 2 display; otherwise, we don't know if a particular piece works or not. The one and the only way of testing the new screens is by using the motherboard of the same model. That's exactly how we test each display before sending off to our customers.
We connect the new Mi Max 2 display to the motherboard and turn on the device to see if the display is working perfectly. This is the real testing environment, and it boosts our confidence in our products. When we've tested the screen on the same phone as owned by our client, we are sure that no issues will be encountered later.
Q: What if the display breaks during transit?
We are aware that Mi Max 2 display is very fragile and requires the safest possible packing. That's why we pack your products in hard plastic boxes accompanied by multiple layers of additional products, and so far, our clients have never faced a broken display issue.
Still, we know that customers are not satisfied until the products arrive to them in the safe condition. Therefore, we suggest all customers to record an unboxing video when you open the parcel. If you find anything damaged inside the parcel, you are entitled to a free replacement. Please record the video from absolute beginning till end and we can easily rule out any attempts of forgery.
Mi Max 2 Display Photos
This is how Mi Max 2 combo looks like.  As you can see, there are two flex cables, one is for display and one is for the touch screen. This is a complete combo of display and touch screen for Mi Max 2.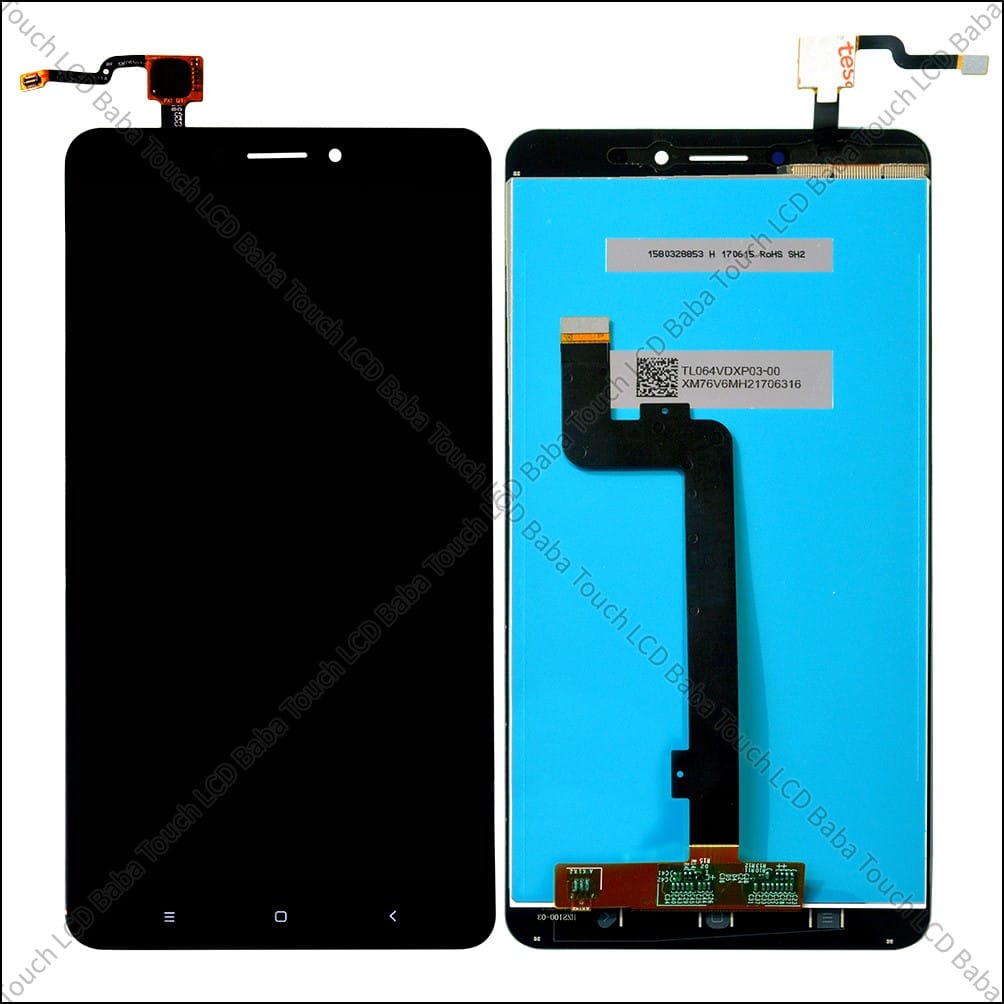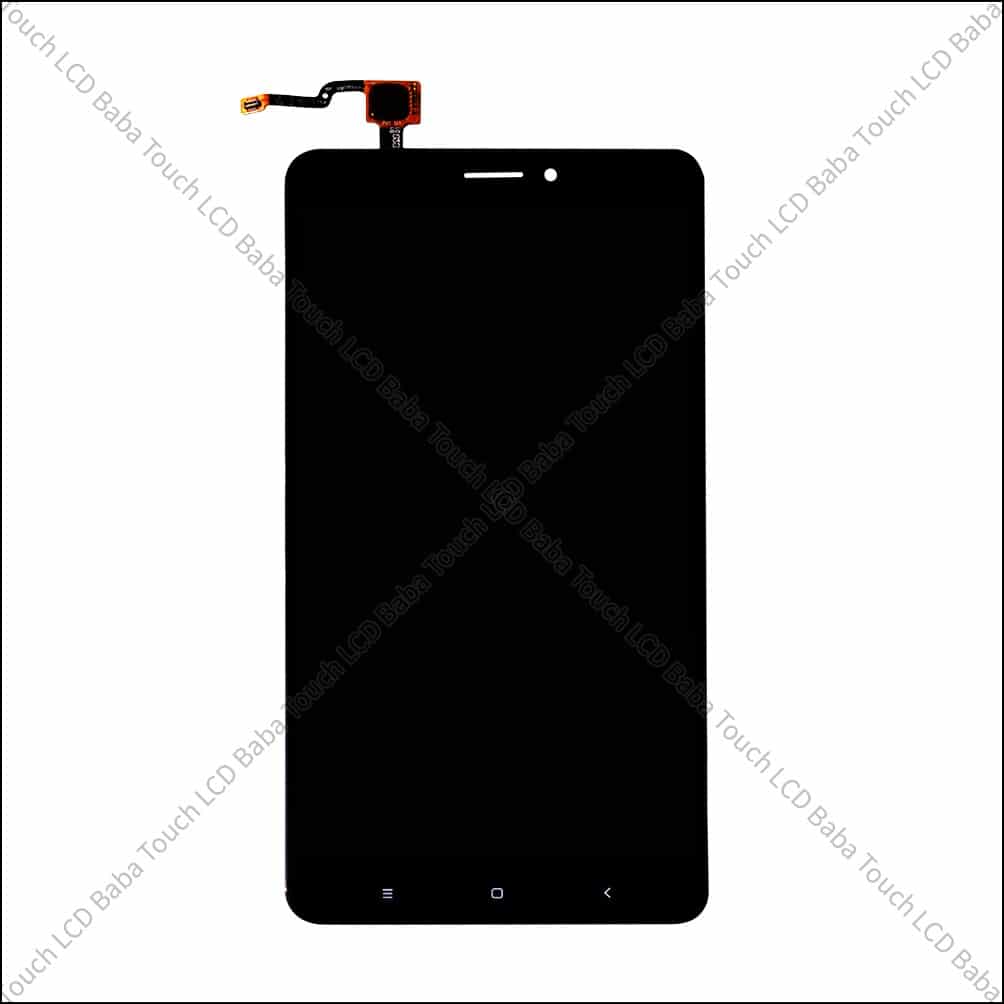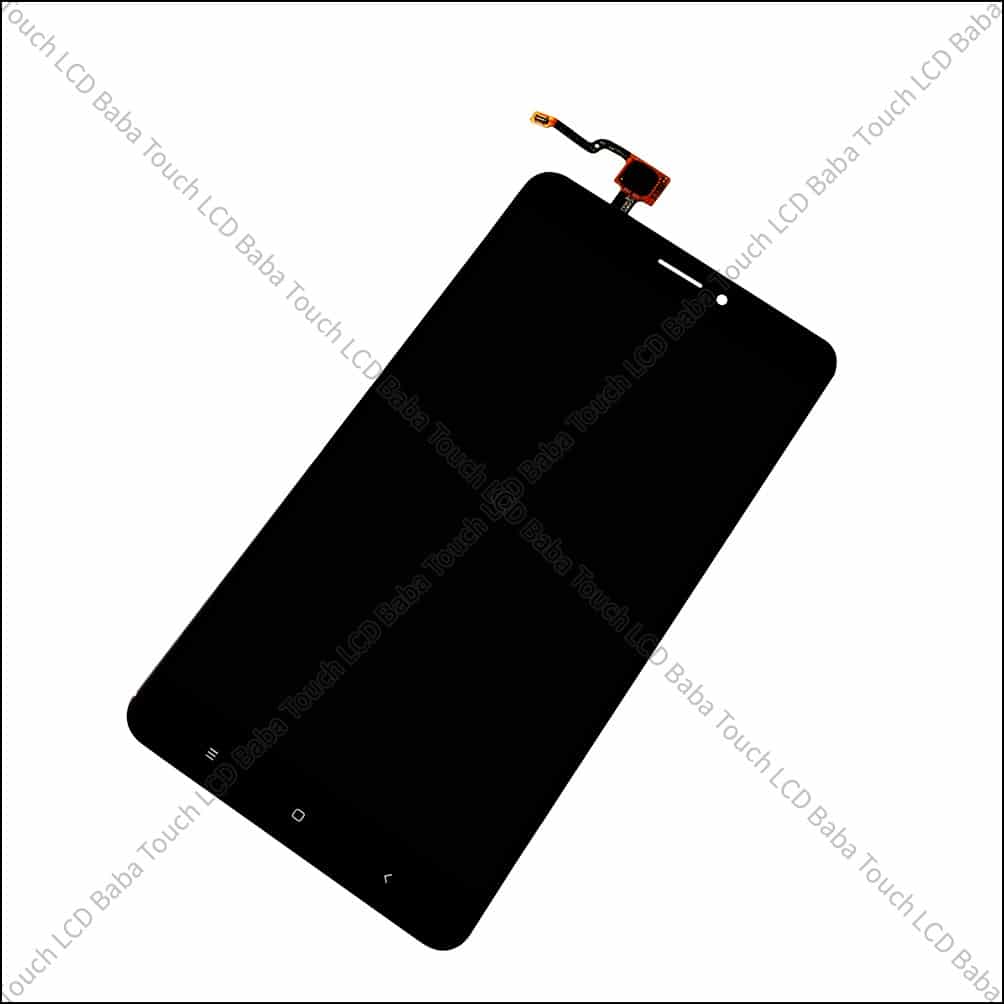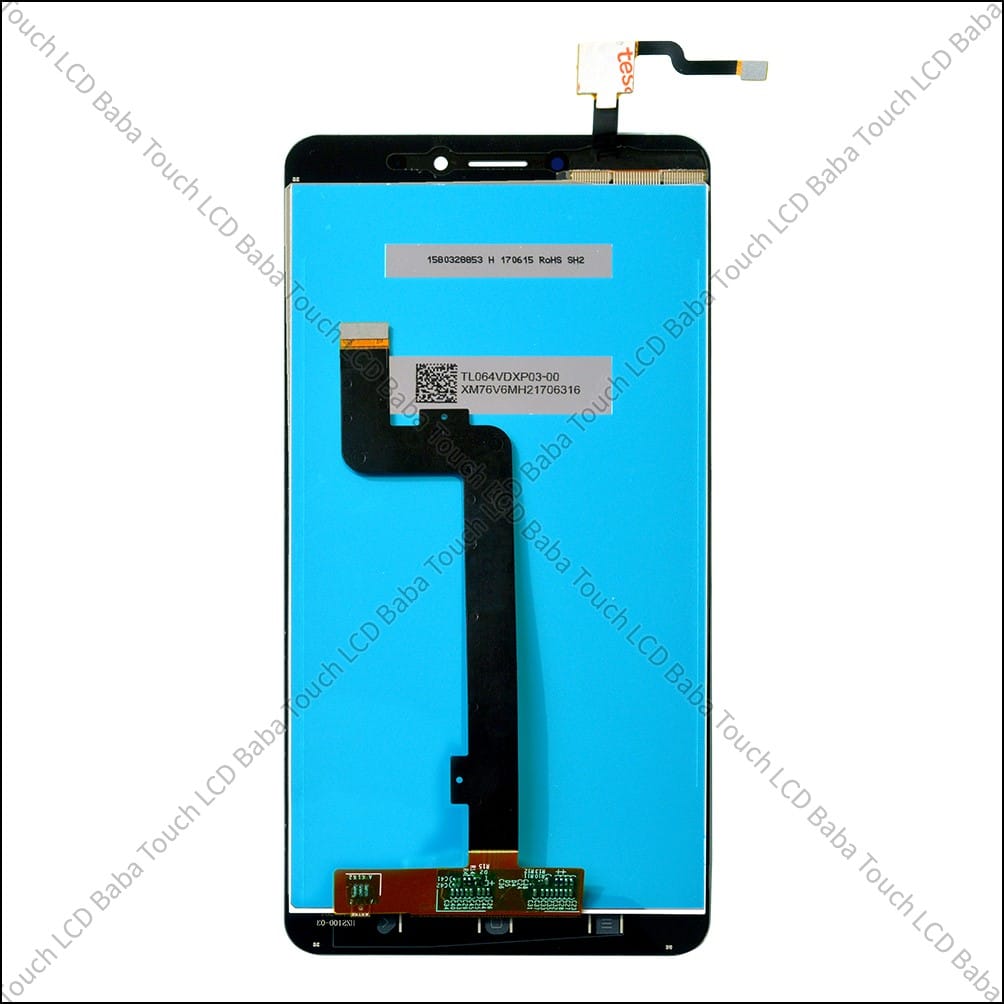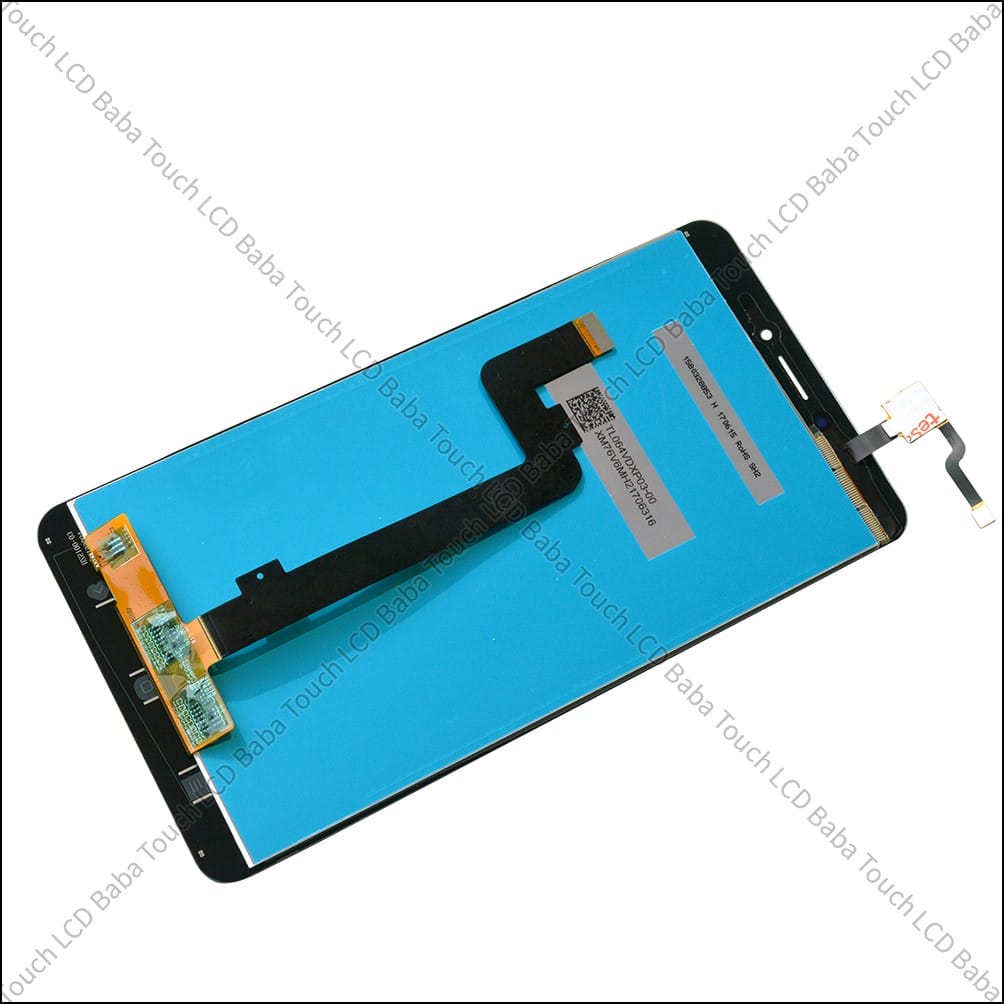 Shipping, Return and Refund Policy
All the products supplied by us come with 30 days return, refund, and replacement guarantee. To return a product, It should be in the same condition as we sent. You can't use or fix the items If you want to return. For complete details about Shipping and Returns, please click here.