If you are having trouble finding a new display for Micromax N11 (Model Number is N8216), we can solve the problem. On this page, we offer Micromax N11 display and touch screen combo, which can be used to replace a broken display or touch screen glass. It is quite easy to damage the display, and after that, you need to replace the screen.
You can't use a phone with a broken screen, and If the touch screen is also not responsive, It is a dummy for you. In most cases, you will end up damaging the inner display or the touch screen glass; however, as the part comes in a combo format, you will need to replace the complete combo.
To replace the broken display, first, you need to purchase a new combo for your phone. After you get the display, dismantle the broken part from your phone and fix a new one in place of that. Micromax N11 is not a very popular model, and hence, you might face troubles in finding its display in offline markets. In such cases, you can order it online and then have a mechanic install the display for you. This way, you can repair the broken display very easily. If you still have any questions about the product, please feel free to contact us at 9587954273.
Why do I need to replace the complete combo?
We know that you've broken only the touch screen glass, but as the display is closely glued with the glass, you will need to replace the complete display combo. Customers are looking for a workaround to repair the broken display, but It is not possible. Many customers call us and ask If we have the only glass of Micromax Infinity N11 available because they want to change only the glass.
You will not be able to find the glass easily, and even If you find it, you won't be able to replace it. The display is combined so closely to the glass that if you try to separate the display and touch screen, both parts will eventually break off. Once that happens, you will need to purchase a complete combo of Micromax Infinity N11. That is why we recommend that you purchase the combo in the first instance to avoid trouble later.
Repairing The Broken Display Of Micromax Infinity N11
There are various options when it comes to repairing a broken display of Micromax Infinity N11. You can :
A) Visit the official Service Center
You can contact the official service center to replace the Micromax Infinity N11 display. This option can be costly, and the wait time can be much longer than you expect.
B) Fix the Display From The Local Market
You can visit the local market, but most mechanics are not having the spare part ready in stock. Plus, local technicians usually fix local markets, and the durability is awful. So If you are concerned about the display quality, this option might not be suitable for you.
C) Buy the display online and get it installed by a Technician
The last option is buying the display online from reputed vendors like us and visit a mechanic fix it for you. This is the easiest way to fix the phone without facing any kind of troubles. We supply 100% original and tested parts so that you can enjoy the same quality as before.

Product Description
| | |
| --- | --- |
| | The model number of Micromax Infinity N11 is N8216 / PD6201M. |
| | Micromax Infinity N11 display type is HD+ IPS LCD display with a resolution of 720 x 1500 pixels and 269 ppi pixel density. |
| | This is a complete unit of display and touch screen glass combined together. |
| | The display is notch style and comes as shown in the product photos. |
| | We test each combo for flawless working before dispatch |
| | The part is tested by our QC team and then we send off to customers. |
| | You can use this combo to replace a broken display or touch screen glass. |
| | The new display comes with 30 days money back guarantee If you face any issues. |
| | 100% Hassle Free Returns, Refund, and Replacement. |
| | The display is available ready in stock and process the order within 24 hours. |
| | You can also order on Cash on Delivery basis from our store. |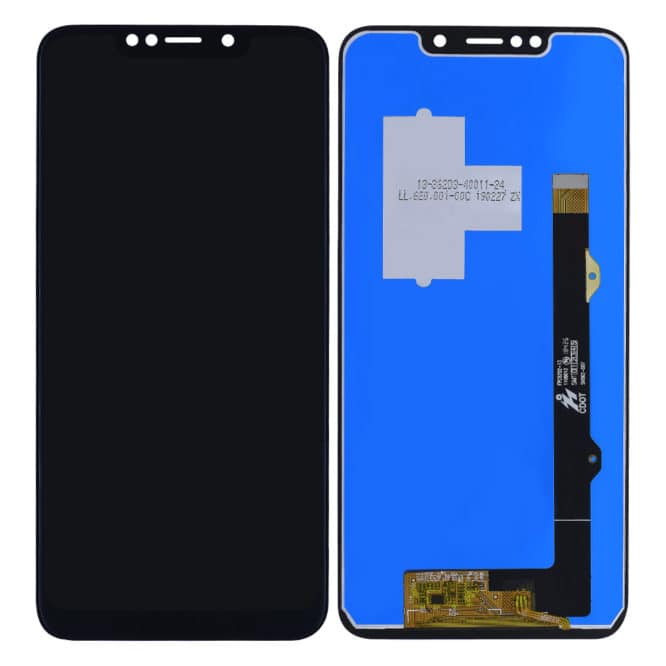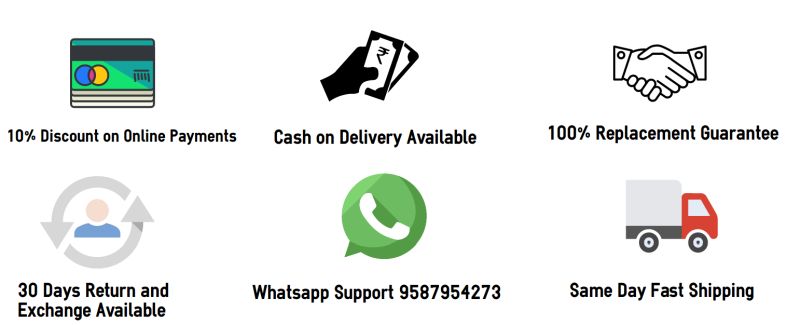 Frequently Asked Questions
Q: How much does it cost to replace a broken Micromax Infinity N11 display in India?
A: If you purchase the original display replacement for Micromax Infinity N11, It will cost you approximately Rs 2000-2200. If you are looking for a cheaper first copy, you can get it from the local market for around Rs 1100-1200.
Q: Can I replace the display on my own without any mechanics? 
A: We wouldn't say that display replacement is an extremely tough job, but still, it requires some expertise. We don't recommend newbies to open the phone and replace the display because it is somewhat risky. You might be able to replace the display quite easily, but still, some risk is there. We want our customers to be on the safe side always, and that's why installation via mechanic is the recommended way.
Q: Why I can't find this display in the local market? 
A: Micromax Infinity N11 is not an extremely popular model, and It is quite likely that local vendors do not have this model. However, there is nothing to worry as less popular models are easily available with us as we are stocking a vast majority of models so that our customers can find everything in one place.
Q: Can I keep using the phone with a broken display? 
A: Yes, you can continue to use the phone with a scratched glass, and there is no harm in that. However, scratched glass can hurt your hands, and It doesn't look awful for your personality. If you take out the broken phone among your family and friends, It attracts a lot of unwanted attention. It is always a good idea to go for display replacement as soon as possible.
Q: Can I return the product If It is not working on my phone? 
A: Yes. We supply tested products only, and still, your purchase is protected by our 30 days replacement and return guarantee. If you test a product on your phone and It doesn't work for any reason, you can return it for a refund or replacement. To return a product, you should keep it in the same condition as you received. You can't return a product after pasting it, so please keep it in new condition.
Q: What If I receive a product in damaged condition? 
A: We pack your products very carefully in hard and safe plastic containers. We pack that plastic container in a cartoon with additional layers of protection, and you will find our packing very safe and appealing. So far, we have no cases of in-transit damage. Still, you can record unboxing video, and in case of any damage, you will get a free replacement.
Shipping, Return and Refund Policy
We test each combo for 100% perfect working before shipping it to the customer. We always ensure that every piece is 100% original, tested, and working without any flaws. Still, our products come with 30 days return, refund, and replacement guarantee. To return a product, It should be in the same condition as we sent. You can't use or fix the items If you want to return. For complete details about Shipping and Returns, please click here.