This part is a new display with a touch screen combo for Micromax Unite 4, model number Q427. If you've broken your phone, then you can use this replacement part to replace a broken/damaged display or touch screen digitizer glass. Our daily routine comes to a sudden halt if we drop the phone accidentally. When the touch screen stops working, you can't even dial a number, and all the data becomes inaccessible to you. In some cases, you might not want to repair the phone, but the data inside the phone impels you to repair it.
The Micromax Q427 touch screen glass comes with Corning Gorilla Glass 3 protection, which protects the screen from minor damages. When it comes to dropping the display from an extended height, the touch screen glass can't take the resulting pressure and breaks into pieces. In some cases, even the touch screen will continue to work for some time before dying completely. You can purchase a 100% original and brand new display for your phone and replace the broken display or touch screen glass on this page.
What is the meaning of the Micromax Unite 4 Q427 display combo?
Micromax Unite 4 Q427 is a complete combo of display and touch screen. It simply means that both parts are combined and can't be separated. When your mobile phone falls off, you need to replace the entire combo even if the only touch screen is broken. This is because the touch screen is closely attached to the display, and replacing it separately is not the right approach. If you try to separate both parts, you might end up breaking the display as well. The final solution to a broken display problem is always the complete combo replacement.
Is only the touch screen glass replacement not a possibility?
Customers often insist on replacing only the glass because they want a solution for the least possible price. The only touch screen glass replacement is a workaround solution to replace the broken glass and it doesn't provide the same quality as before. In the wholesale mobile phone parts market, you can easily find duplicate touch screen glass for less than Rs 100 and ask a technician to replace it for you.
The technicians normally charge around Rs 500 to replace only the touch screen glass, and that's why it is a hot-selling solution in the local market. The shopkeepers buy heaps of duplicate parts that are easy to sell in the local market because customers hunt for such spares. The only touch screen glass is a 100% duplicate spare part, and the final result is a flawed touch screen glass.
If you take off the original touch screen glass and use a duplicate one, the overall touch screen quality drops significantly. The touch screen won't function correctly and you've to press it harder to make it work. The display quality also reduces a lot because when the technician manually separates the display from touch screen glass, the brightness and overall sharpness don't stay the same as before. It is just like you repair something and expect it to work as a brand new part, but that never happens in reality. The touch screen glass replacement may enable you to use the phone for a short time, but it is not the recommended approach from any angle.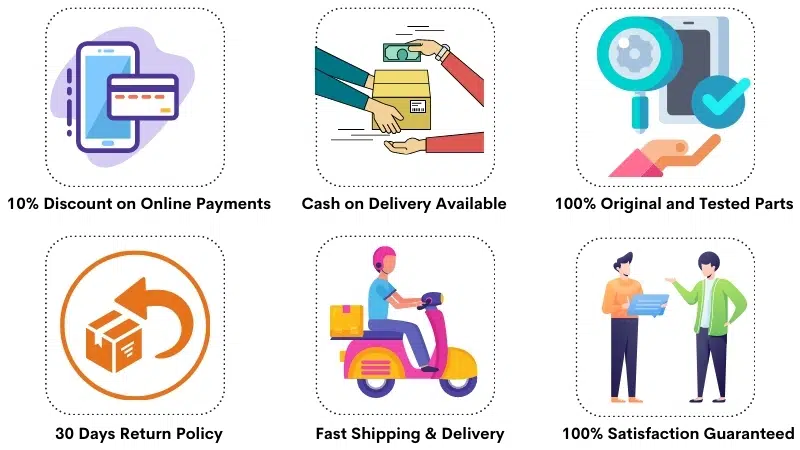 Micromax Q427 Display Specifications
| | |
| --- | --- |
| | This display is 100% original, tested, and suitable for Micromax Canvas Unite 4, model number Q427. |
| | The Micromax Q427 display is 5.0 inches, the display type is IPS LCD and the resolution is 720 x 1280 pixels. |
| | The main touch screen glass comes with Corning Gorilla Glass 3 protection. |
| | It is a complete combo of display and touch screen glass combined into single unit. |
| | You can use new display combo to replace a broken display or touch screen glass. |
| | The new display offers 100% same colors, quality and brightness as your original display. |
| | We test each display on the actual motherboard of Micromax Q427 to ensure its 100% flawless working condition. |
| | We back our products with a 30 days return, refund and replacement guarantee. |
| | You can easily test and verify the new display before installation. |
| | The display is readily available in stock and shipping time is very fast. |
| | We accept Cash on Delivery and Online Payments. |
Common Customer Questions
Q: How much does it cost to replace a broken Micromax Q427 display in India?
The price of a 100% original Micromax Q427 display replacement is around Rs 1800-2000. If you buy a first copy screen replacement, then the combo costs about Rs 800-1000 in India. The installation charges are not included in the display's price.
Q: Is there any difference between Q427 and Micromax Unite 4?
There is absolutely no difference because both names refer to the same model. The Micromax Unite 4 is the model name, and Q427 is the model number. You don't need to confuse yourself in this analogy, as we also use the model name and model number throughout this page to reduce the confusion.
Q: How will I know that you really sell the original display?
Many customers have trust issues because they have burned their hands before on shady products. According to our experience, 99% of customers who are ripped off in the online market make wrong decisions themselves and then start to distrust the legitimate businesses. If you order a display from a website for less than Rs 1000 and expect that they will send an original spare part, It is your misbelief.
At Touch LCD Baba, we sell 100% original spare parts, the same as it comes with a  brand new phone. It takes a lot of knowledge and experience to understand how to identify the original display. We cannot explain it to you in one line and If you're a tyro, the best way for you to identify the original display will be verifying the screen quality after turning on the phone. The original display exactly works like your previous one, while the duplicate display actually offers 40% quality of the original, which can be easily identified. Therefore, there is no need to go into technicalities when your eyes can easily differentiate between original and copy products.
Q: Can I find this display in the official service center?
This model has become quite aged now, and you will not find its spare parts in the service center. Usually, the service center maintains spare parts for nearly 2 years old models, and once the model reaches EOL (End of Life), the spare parts are no longer available. At Touch LCD Baba, we try to maintain as many models as possible till stock lasts.
Q: What if the new display doesn't work as desired?
You can easily test the new display before installing it on your phone and verify its working condition. We also do the same thing before shipping the product to you. You can always contact us for a return, refund, or replacement in case of any issues. Please note that used parts and screen guard removed parts are not eligible for this policy. We don't accept used returns under any circumstances.
Micromax Q427 Display Photos
These photos show the actual product you'll get after your order. As you can see in the photos, the display and touch screen glass come in a combined format and it is exactly what you need to replace.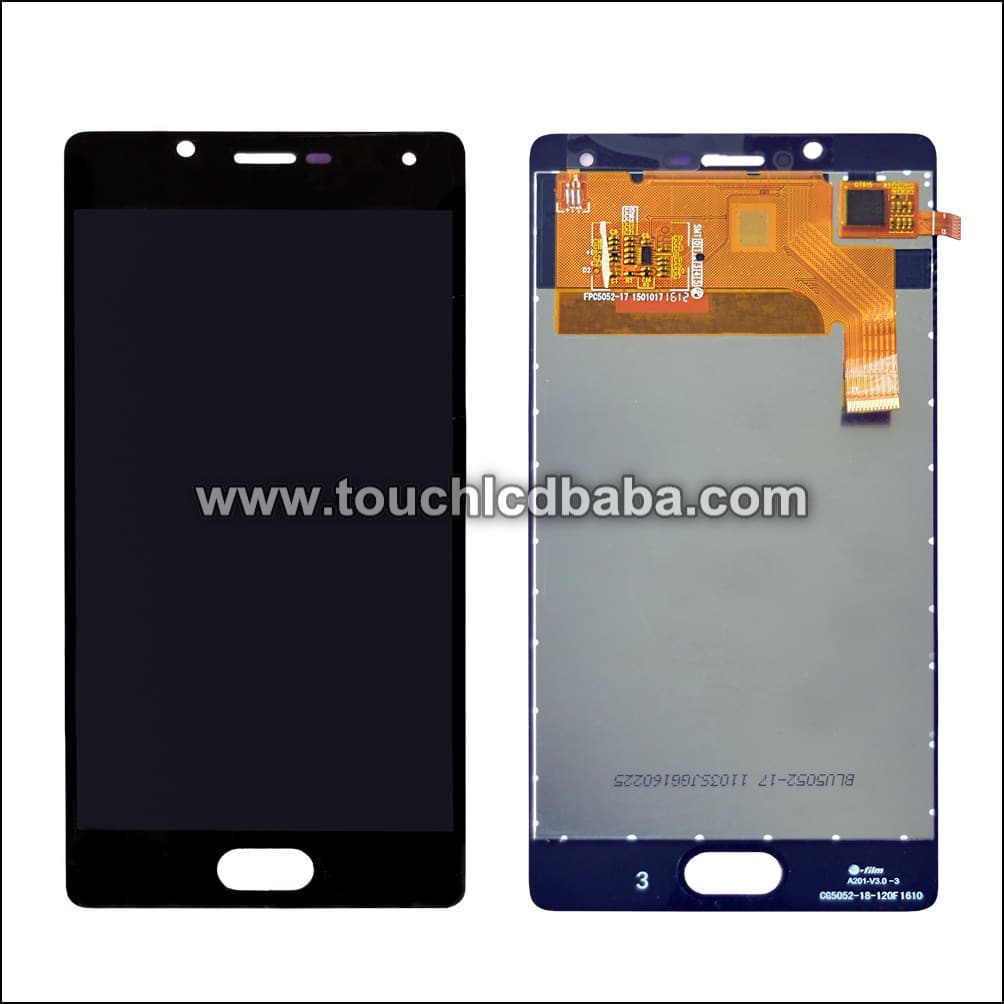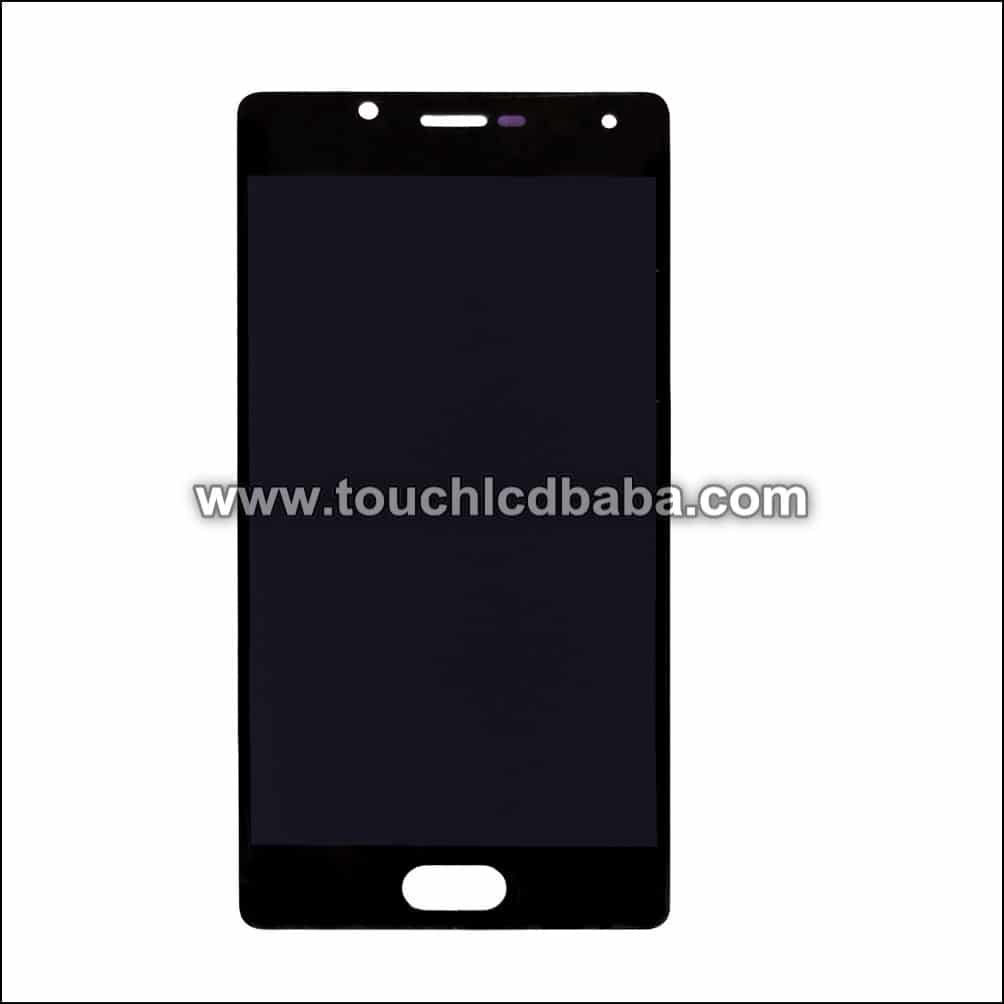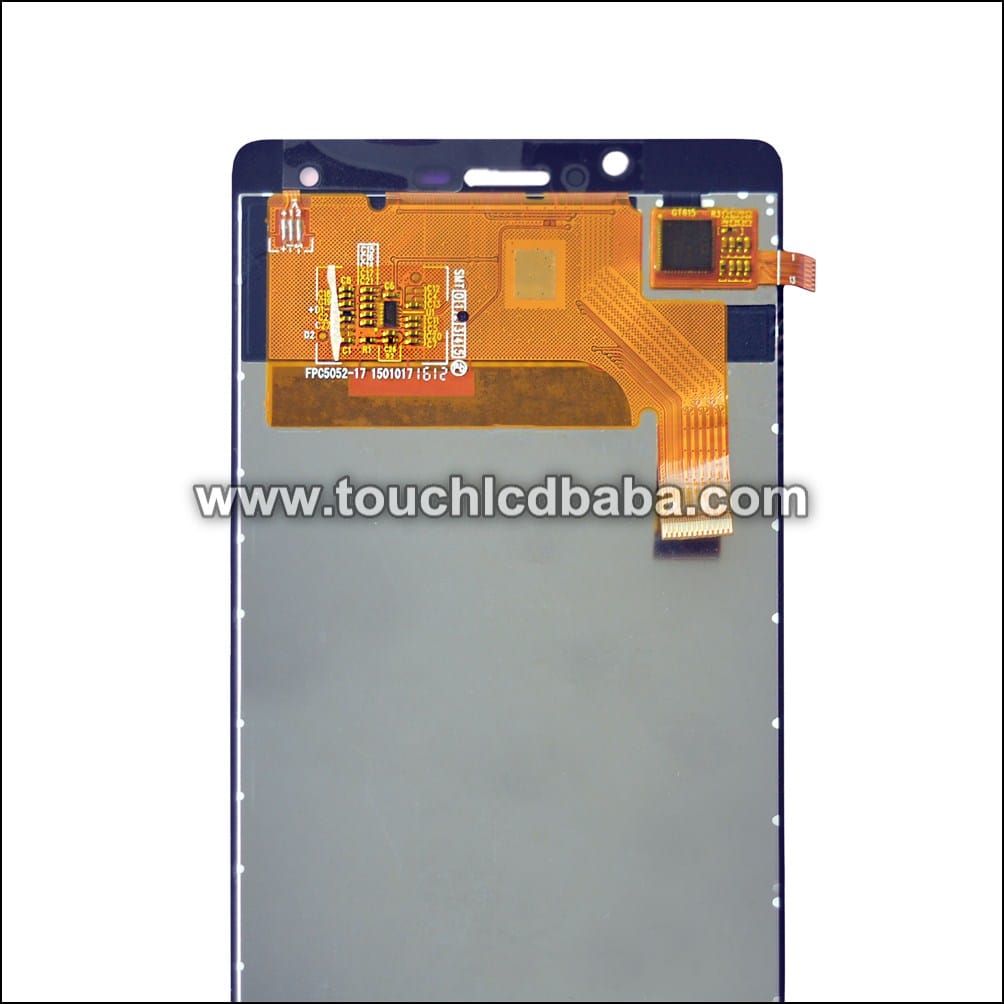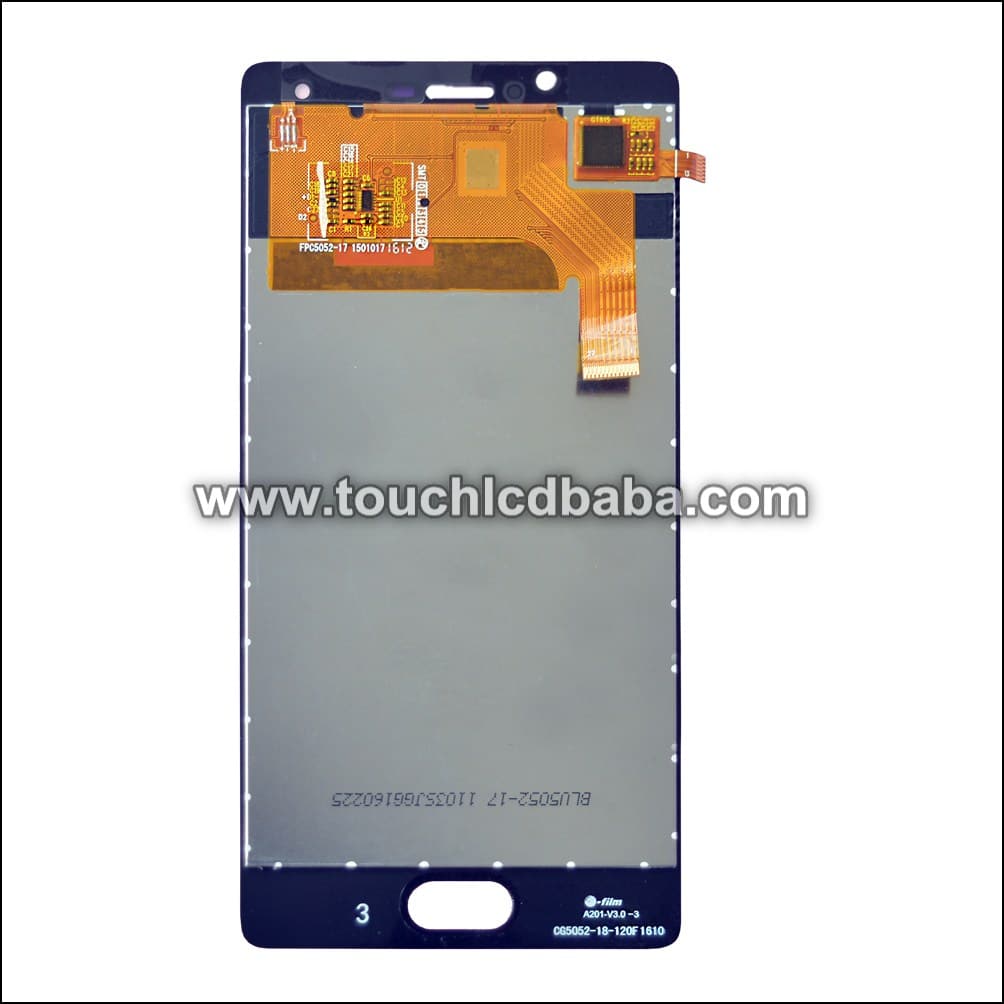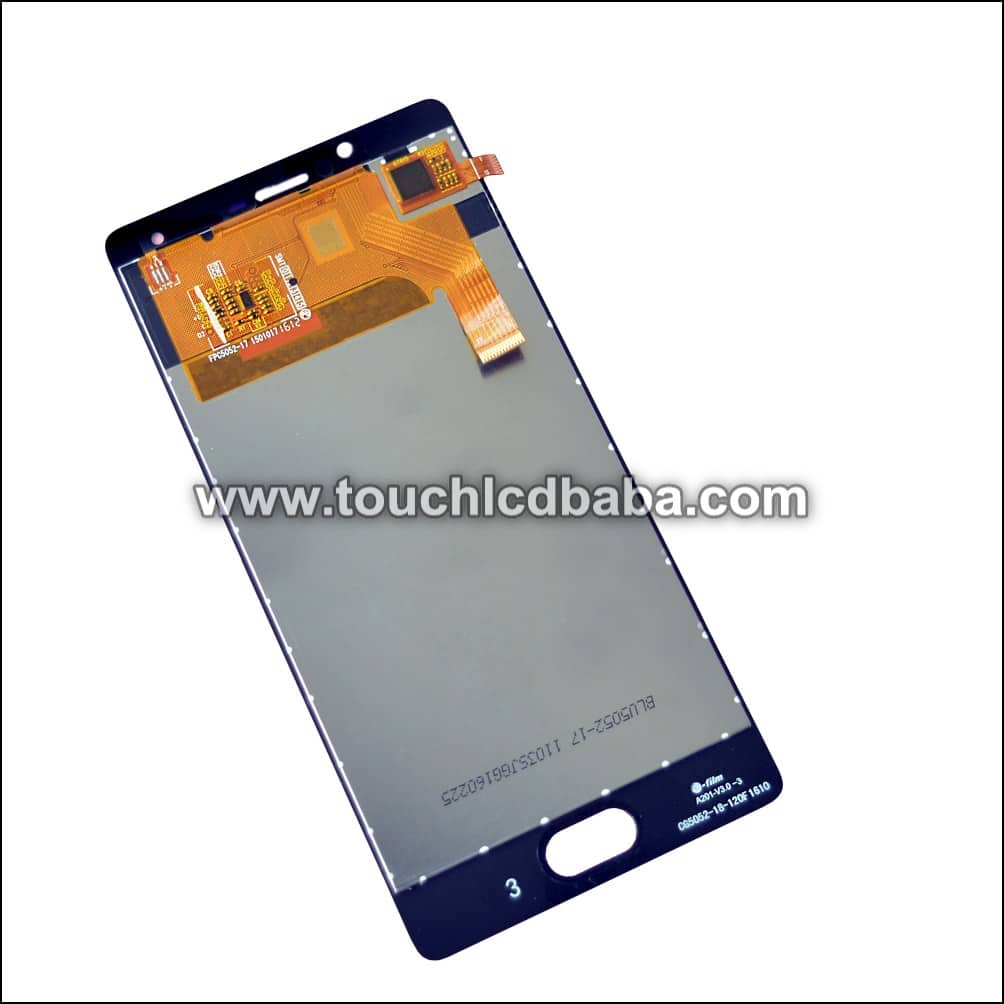 Shipping, Return and Refund Policy
All the products supplied by us come with 30 days return, refund, and replacement guarantee. To return a product, It should be in the same condition as we sent. You can't use or fix the items If you want to return them. For complete details about Shipping, Returns and Warranty, please click here.