If you need a display replacement for YU5014, you've arrived at the right page. On this page, we offer a brand new display and touch screen unit for YU Ace, which you can use to replace a broken inner display or the top layer of touch screen digitizer glass. As you can see, both parts come in conjunction, and you always need to replace the entire display unit.
It is quite possible that you broke only the touch screen glass or only the display and want to replace them individually. However, please note that you must replace the entire display unit as the display and touch screen are combined. You'll find alternative methods of replacing only the touch screen glass, but they aren't practical solutions.
What is the meaning of the YU5014 display combo?
Customers often confuse themselves when they hear that they need to replace a combo. The simple meaning of the combo is a complete set of the inner display and top layer of touch screen digitizer glass. When both these parts go hand in hand to form a single unit, that's called a combo/folder. These days all mobile phone companies use combined modules of display and touch screen glass.
It is easy to replace the folder because anyone can replace the broken part with a new one. The combo replacement is the ideal way of replacing the broken screen, and all the technicians use a combo to replace a broken LCD or touch screen digitizer glass.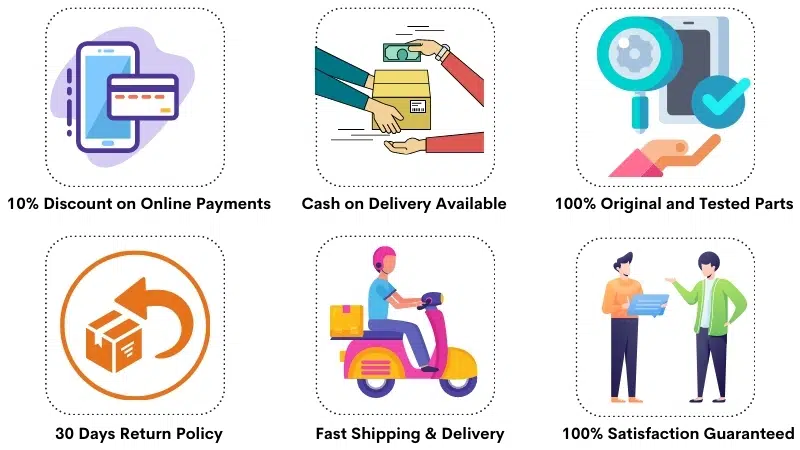 Are you also having trouble finding this display in the market?
YU5014 is not an overly popular phone, and that's why finding its display in the local market is not easy. If you live in a small village or a remote area, the problem amplifies further. In such cases, ordering a display from the online marketplace is the best bet because you can get the desired part at the convenience of your home. Once you get the product, you can assemble it on your phone with the help of a technician.
We will also sell the YU5014 display till the stock lasts, and after that, the item will no longer be available. The mobile phone manufacturer has already stopped launching new products in the Indian market, and therefore, it would be way hard to find its display in the future. If you want to repair your phone, grab a display while the stock lasts.
YU5014 Display Specifications
| | |
| --- | --- |
| | This display is 100% original, tested and suitable for Yu Ace, YU5014. |
| | The YU5014 display size is 5.45″, the display type is IPS LCD and the resolution is 720 x 1440 pixels. |
| | It is a complete combo of display and touch screen digitizer glass merged into one. |
| | You can use this spare part to overcome all the display and touch screen glass related issues. |
| | You get the same colors, quality and brightness as your original display. |
| | You can purchase the display online and replace it with the help of a local technician. |
| | We test each display on the actual motherboard of YU5014 for 100% flawless working before dispatch. |
| | We back our products with a 30 days return, refund and replacement guarantee. |
| | All the parcels are insured during transit and you don't need to worry about damage. |
| | The display is readily available in stock and turnaround time is very fast. |
| | You can order the product using Cash on Delivery or Online Payments. |
Common Customer Questions
Q: How much does it cost to replace a broken YU Ace YU5014 display in India?
The price of a 100% original YU Ace YU5014 display replacement is around Rs 1800-2000. If you buy a first copy screen replacement, the combo costs about Rs 900-1000 in India. You may have to pay additional repairing charges on top of the display's price to a mechanic.
Q: Can I install this display myself at home without a mechanic?
YU5014 is a basic phone, and almost anyone can repair it at home. The structure of this phone is very basic, and if you have the basic knowledge of mobile repairing/ replacing screens, you can easily install the display yourself without any help. Always make sure to test the new display before assembling it on your phone.
Q: How to test and verify the new display before installation?
It is easy to test and verify the new display, and to do that; you only need to connect the new YU5014 display to your phone's motherboard and turn it on. If the new display is in working condition, it will show graphics, and your phone will boot normally. You can also use the touch screen glass and test everything to your satisfaction.
Q: What to do if the new display doesn't turn on?
It is very unlikely that a new display won't work on your phone because we test it for 100% perfect working and then dispatch it. Still, you also get 30 days testing warranty on all the products. It means that if you face any problems when you test the product, you can contact us, report the problem, and we'll arrange a return or refund for you.
Please note that such cases are extremely rare, and the new display is bound to work as long as your mobile phone is in working condition. Some customers worry that a new display won't support their phone, but all such thoughts are flimsy. We always protect our customers with our 30 days return and refund policy in case of any issues.
Q: Can you please help to find the official YU service center in my city?
As per our knowledge, YU is no longer launching new phones, and all its service centers are not operational. If you thought about using the service center's option to replace the broken display, that is not going to work. In such situations, when the manufacturer closes its doors for customers, you've to rely on aftermarket parts to repair your phone,
Q: Can I get any discount in lieu of my broken display?
Some customers have asked this question as they thought that replacement means exchanging the broken display with a new one, but that's not true. A broken display is equally useless for a buyer and seller. That's why you can't get any discount for the broken display, and no one will provide money for broken parts.
YU5014 Display Photos
It is the YU5014 display combo you get after you place your order. It is a complete display unit (display and touch screen glass both) for Yu Ace YU5014. If you've any questions about the product, please call us at 9587954273. All you need to do is, remove the broken combo from your phone and replace it with a new one.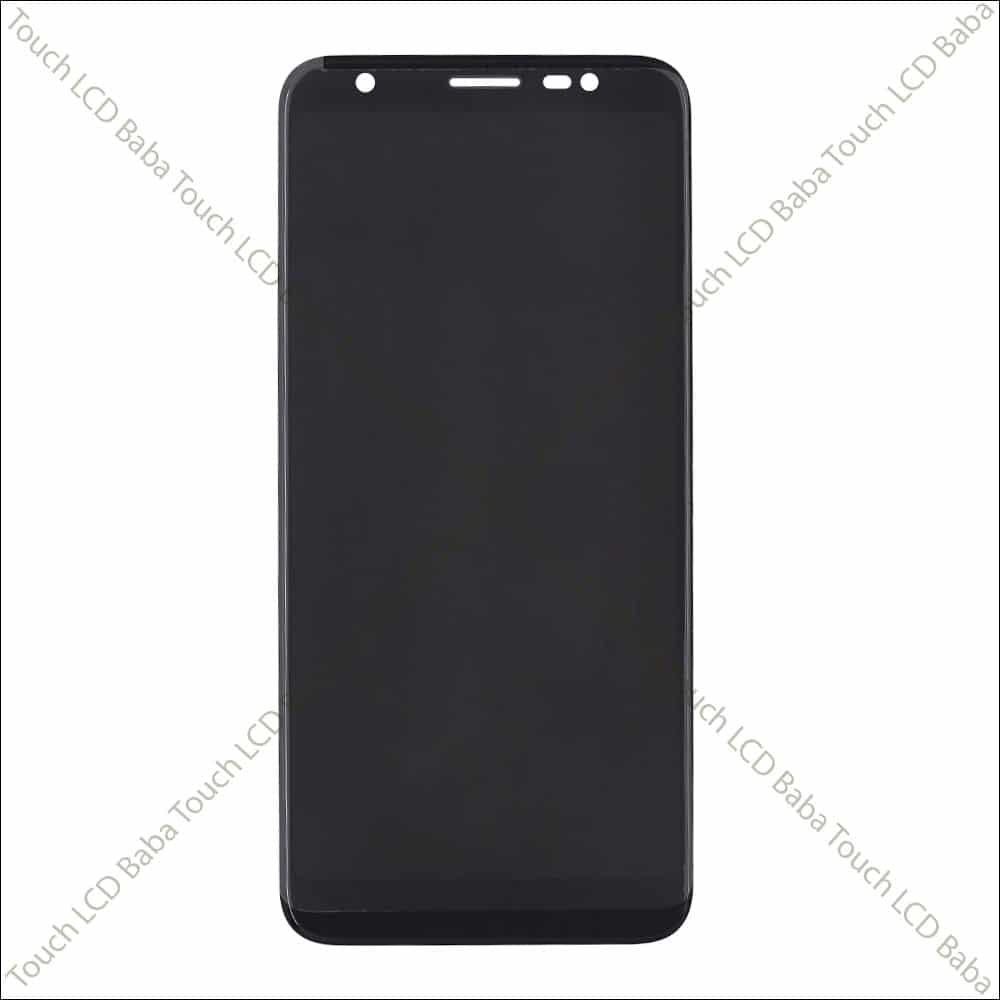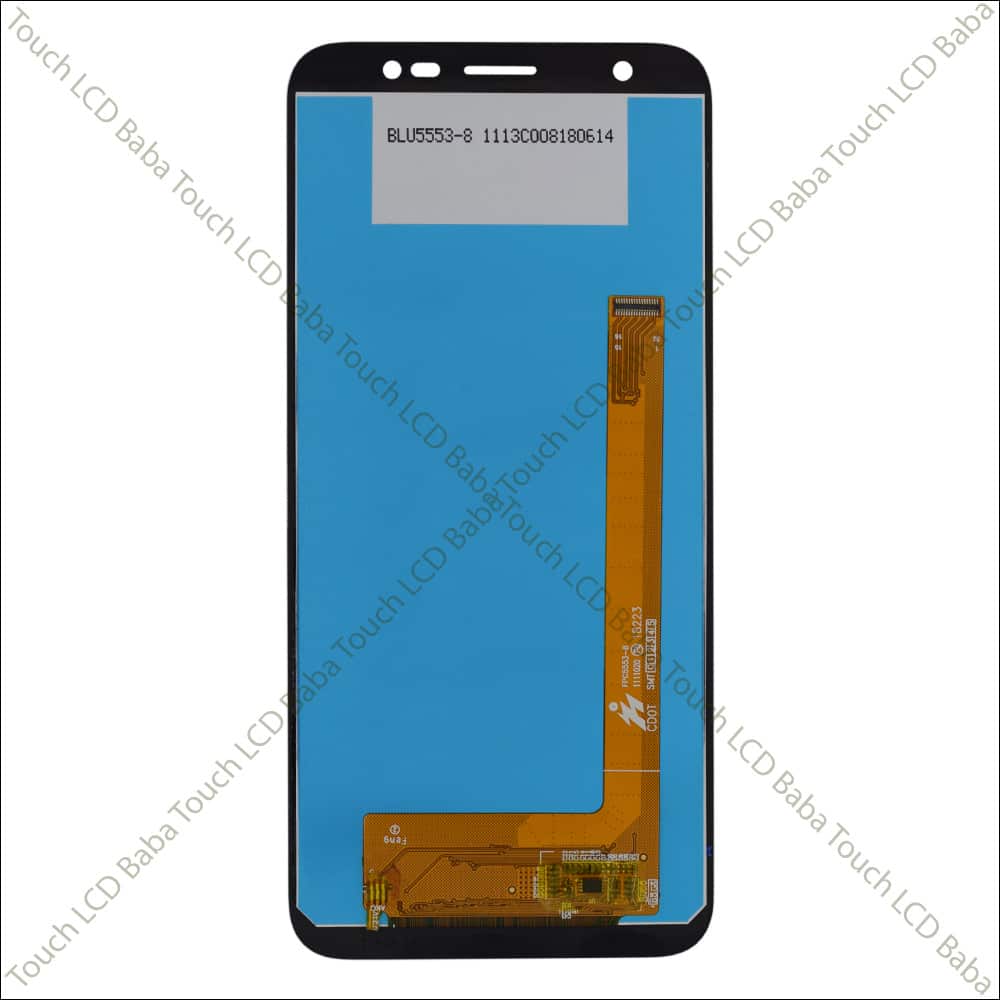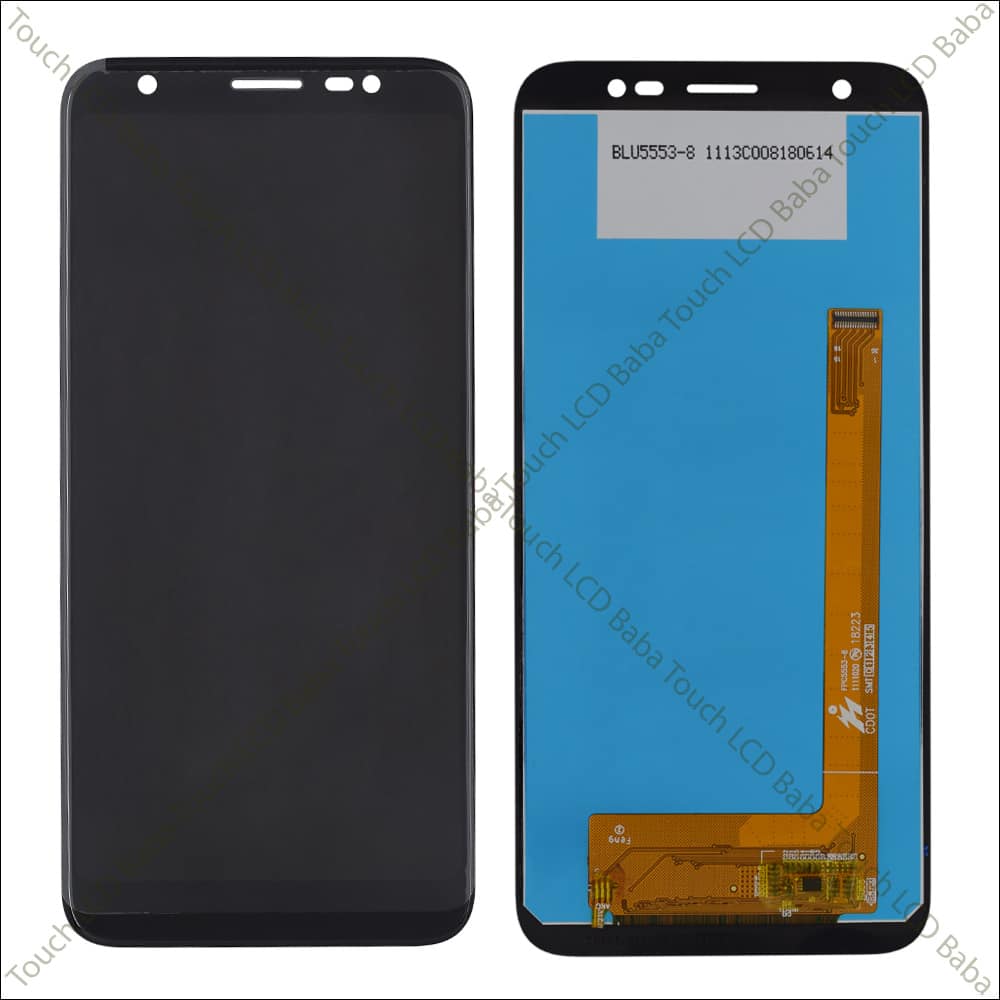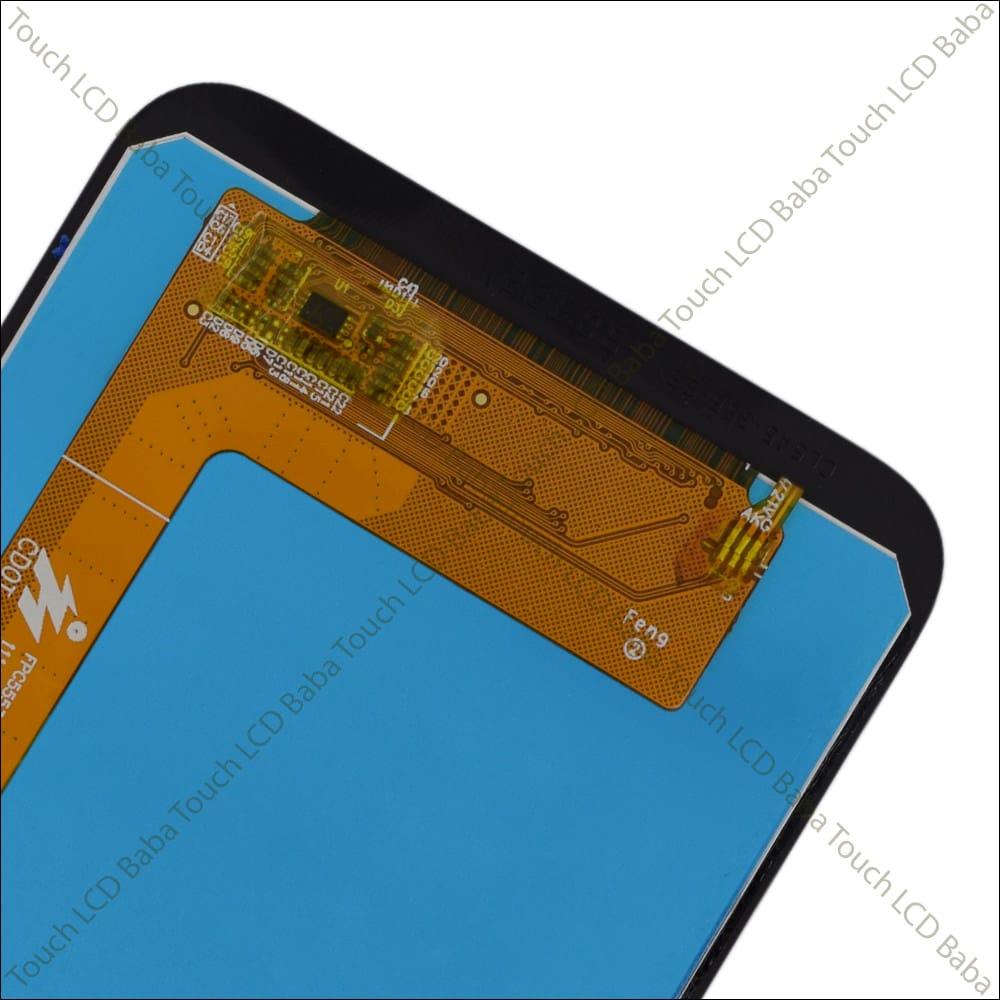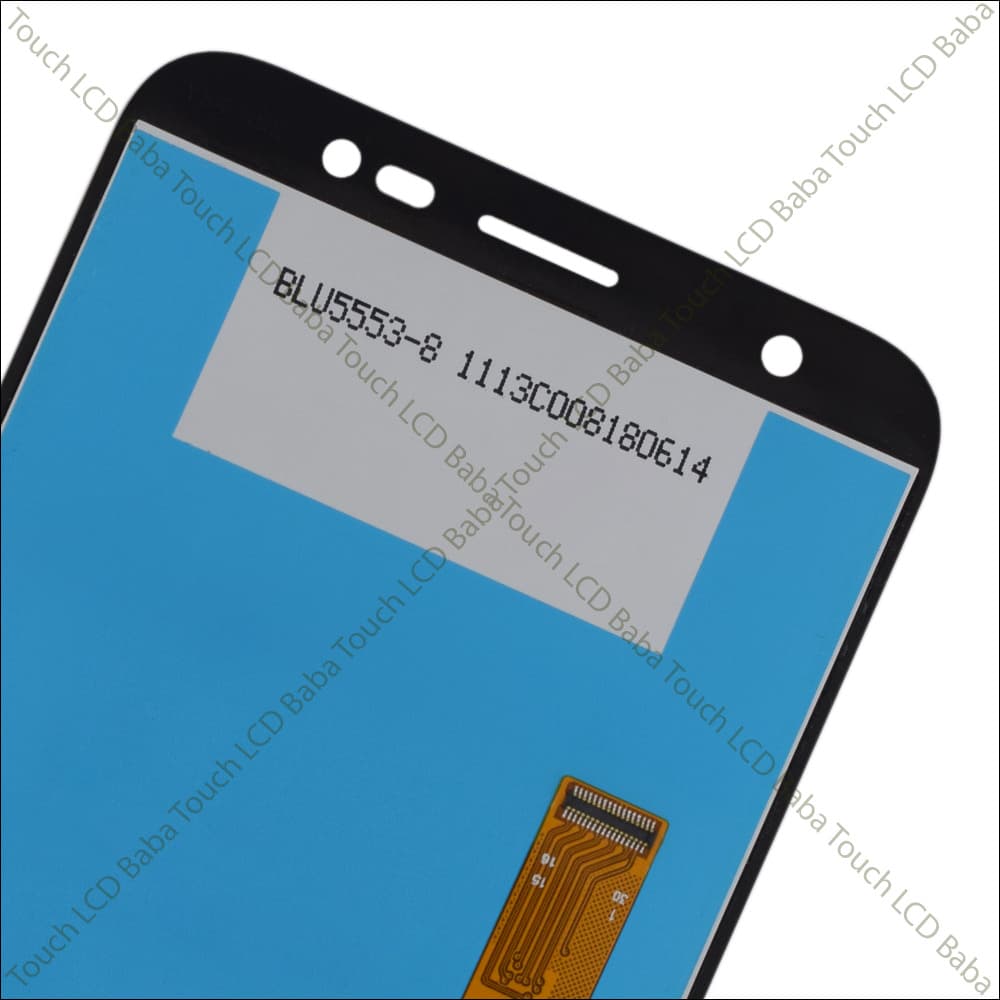 Shipping, Return and Refund Policy
All the products supplied by us come with 30 days return, refund, and replacement guarantee. To return a product, It should be in the same condition as we sent. You can't use or fix the new YU5014 display if you want to return it. For complete details about Shipping, Returns, and Warranty, please click here.