If you face issues with the Motorola Moto G4 display or touch screen glass, we have got the right product for your needs. Although this phone is quite old now, customers still purchase screen replacements because it is their beloved phone. Motorola enjoys a very positive reputation in the market, and that's why older model's screens are still in demand.
Here, you can purchase a brand new display replacement for Moto G4 and replace the broken part on your device. The outer plastic frame of the phone indeed protects the display, but a harsh drop will still break the touch screen glass or the display. After damage, the only way forward is to replace the complete display unit with a new one.
What is the meaning of the Moto G4 display combo?
Please note that the Moto G4 display is a complete display and touch screen glass merged into one. It means that both parts are combined in a single unit, and in case of breakage, you need to replace both parts in one go. Many customers want to replace only glass, but that is not the right approach.
It is possible that your phone's old display is not completely damaged, and you can use it to some extent, but that doesn't mean that everything is safe. It is common for a broken touch screen glass to work for some time before it stops working completely. Therefore, the replacement of the display combo is the ultimate solution for this problem.
Should I save money by replacing only the touch screen glass?
You might be tempted to try low-quality solutions when you see that everyone suggests replacing only the glass. When you go to the local market, technicians suggest replacing only the glass because they can make some nice money. In our view, you can't enjoy the same quality by employing low-quality products. The only touch screen glass costs around Rs 50-60, and technicians charge around 800-1000 for replacing it, so all the money is a pure profit for them.
The glass replacement is possible when only the top layer of touch screen glass is broken, and the inner display is safe. In such circumstances, you might think that when only the glass is broken, why would you also replace the display. The reason is, the display and touch screen glass come in close conjunction, and you can't replace them separately. All the makeshift solutions are designed to save money, but you can't enjoy the long-term benefits.
Moto G4 Display Specifications
| | |
| --- | --- |
| | This display is 100% original, tested and suitable for Moto G4, model number XT1625/ XT1622/ XT1624. |
| | The Moto G4 display size is 5.5 inches, the display type is IPS LCD and the resolution is 1080 x 1920 pixels. |
| | You can use this display to replace a broken inner LCD or the top layer of touch screen digitizer glass. |
| | It is a complete unit of inner display and top layer of touch screen digitizer glass. |
| | We buy our stock from the OEM manufacturer to ensure 100% original display quality. |
| | The new display offers 100% the same colors, quality and brightness as before. |
| | We test and verify each Motorola G4 display on the respective motherboard before dispatch. |
| | We back our products with a 30 days return, refund and replacement guarantee (in unused condition). |
| | You can also easily test the new display before committing final installation. |
| | The display is readily available in stock and turnaround time is very fast. |
| | You can order the product using Cash on Delivery or Online Payments. |
Common Customer Questions
Q: How much does it cost to replace a broken Motorola G4 display in India?
The price of a 100% original Motorola Moto G4 display replacement is around Rs 2400-2500. If you want to purchase a low-quality product, you should visit the local markets to buy duplicate products with ease, and even you've to pay less money.
Q: What is a first copy display? Is it original alike?
If you take your phone to a local technician and inquire about the display, they have duplicate products marketed as first copy products. You'll get an assurance that it is a 99% quality product and you won't have any quality issues, but that's not true. Such products offer 50% quality of the original display, and that's why their price is low.
If you purchase a product by paying a trifling amount, that's fine because you likely can't afford or don't want to invest money in quality products. But please don't assume that you've bought an original display for a meager price because that's never going to happen.
Q: Do the Moto G4 and Moto G4 Plus both support the same display?
The Moto G4 and Moto G4 plus are different models. In Moto G4 Plus, there is a square figure on the front side where the fingerprint scanner resides, while Moto G4 doesn't have the fingerprint on the front side. Therefore, you can't share a common display among both models. Always buy the appropriate display for your phone to avoid any issues later.
Q: Is it worth replacing the display of this model in 2021?
There is no definitive answer to this question because it depends solely on your perception. Many customers purchase a display replacement for Moto G4 because they have some important data and photos stuck in the phone. Some customers find this phone more than enough for basic needs, and that's why they don't want to invest in a new phone.
On the other hand, some customers who prefer high specs and a crystal clear camera might not want to repair this phone but ditch it. If you're willing to upgrade your phone and don't have any data inside the broken Moto G4, then you should consider upgrading the phone rather than repairing it.
Q: Can I replace the broken display via the official Motorola service center?
We believe that service centers don't maintain any stock for the old models, and that's why you can't find a display for this model. If you visit the official service center, you'll mostly find new model's spare parts there and in such a situation, finding old models is not possible. For your gratification, you might want to visit the nearest service center to ascertain this.
Q: Why is this model not available in the local market's shops?
Mobile phone screens are sourced from China, and after a certain period, almost all wholesalers and retailers stop purchasing such old models. The manufacturing factories also stop production because the demand is deficient, and very few buyers are looking for this model. No dealer wants to stock dead models, and that's why such models are no longer available in the local markets. Surely, we do have some stock because we sell spares online, and it is easy to find one interested customer. Once the stock goes nil, we'll also stop selling the display replacements for Moto G4.
Q: How can I verify that the new display works flawlessly?
If you thought you must install the display to verify if it works or not, that's not true. You can easily test a new display by connecting it with your phone's motherboard in an open condition. Just connect the new display's flex to your phone's motherboard and power on the phone. The new display will show graphics and boot progress as usual, and you can actually test it like you use your phone daily.
After testing and verifying the new display's flawless condition, you can now assemble it permanently on your phone. Please note that our responsibility towards the display is completed once you've verified that everything is right. Now, if you break a display while you install it, you are responsible for that. Therefore, always proceed with caution and delicately install the display.
Moto G4 Display Specifications
These photos represent the actual product you'll get after your order. You can use this display assembly to overcome any problem related to the display or touch screen digitizer glass.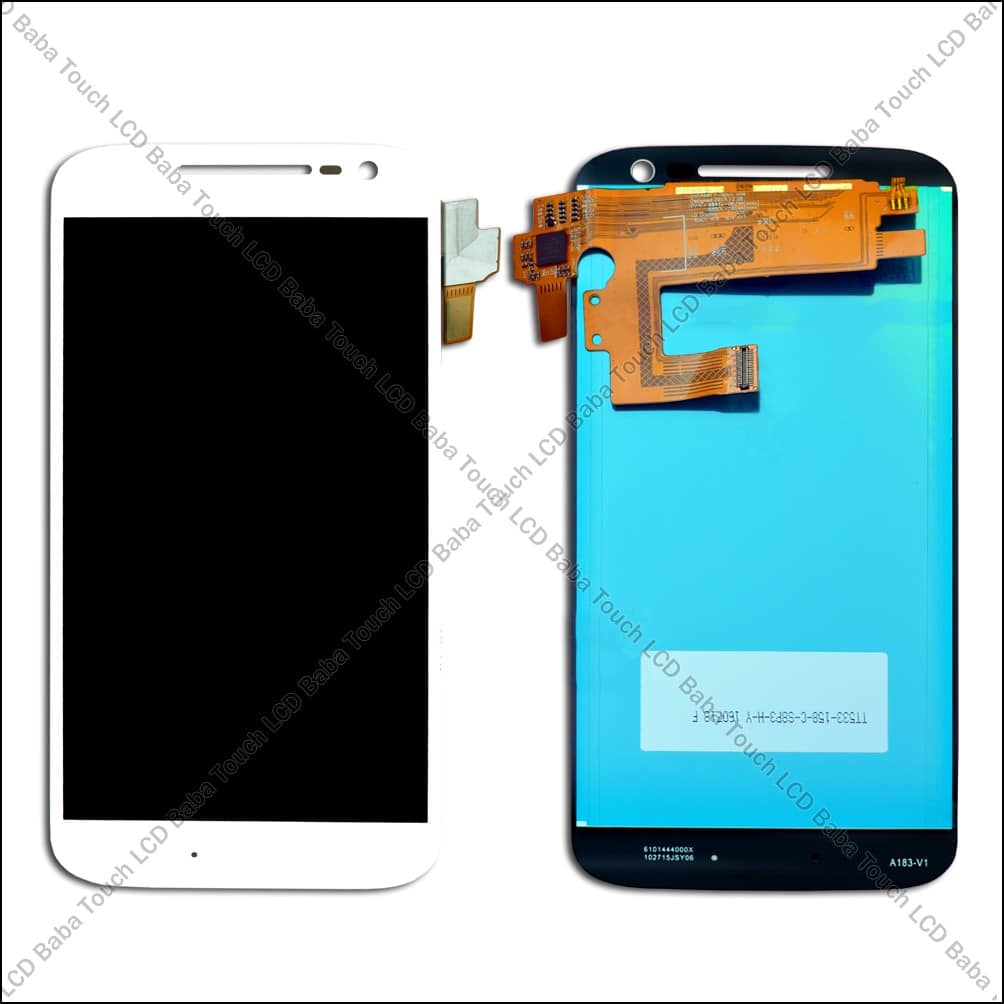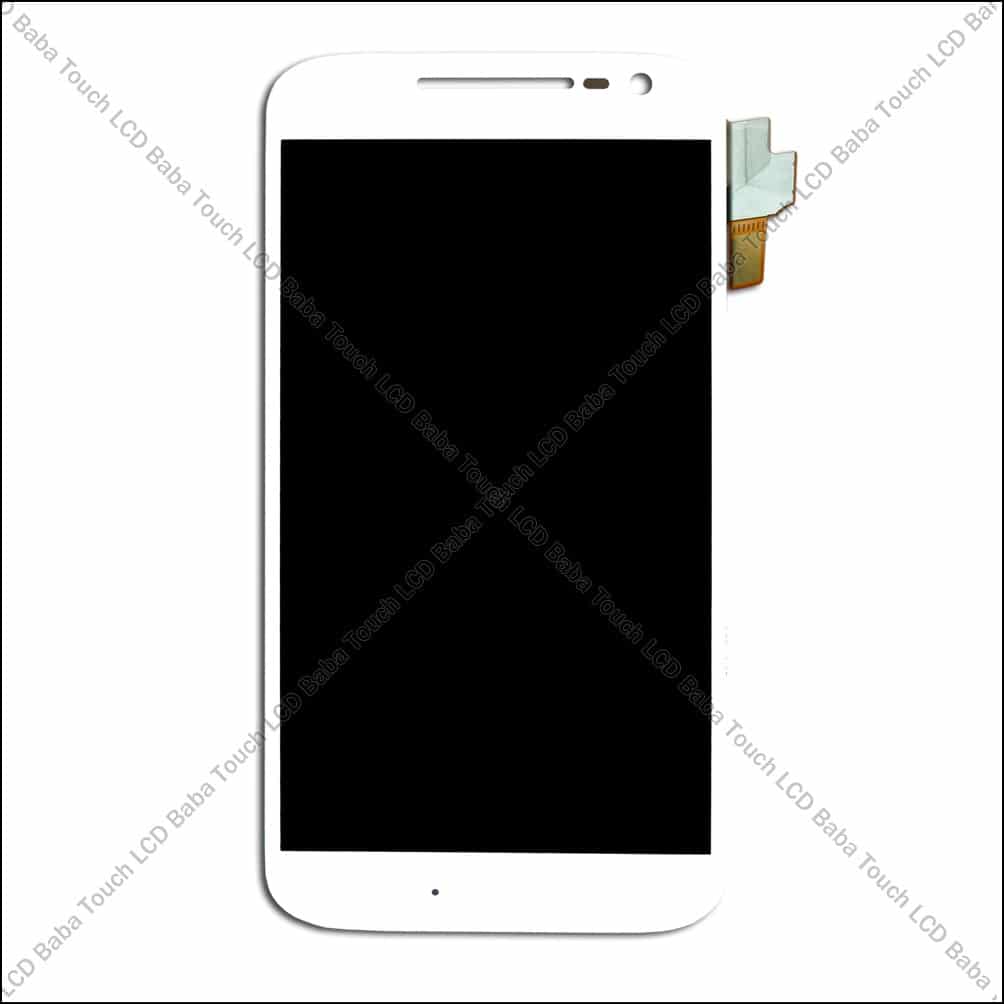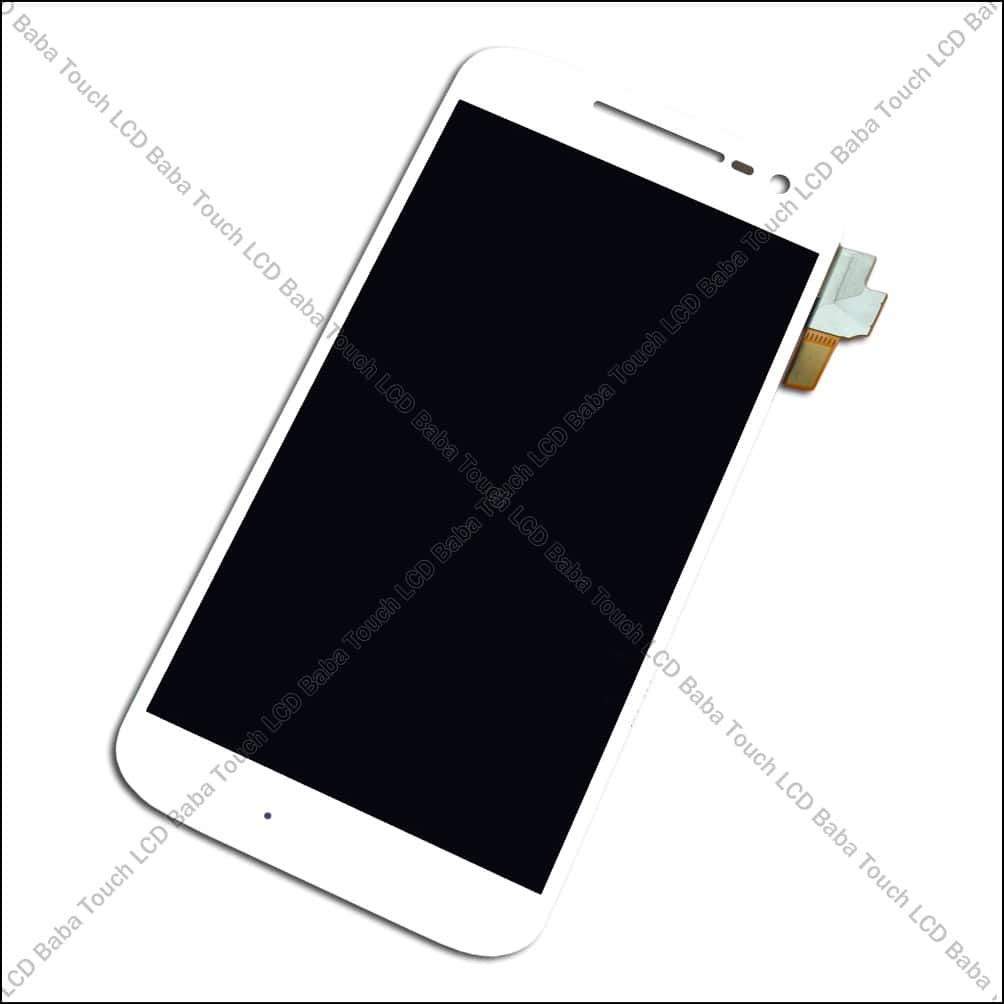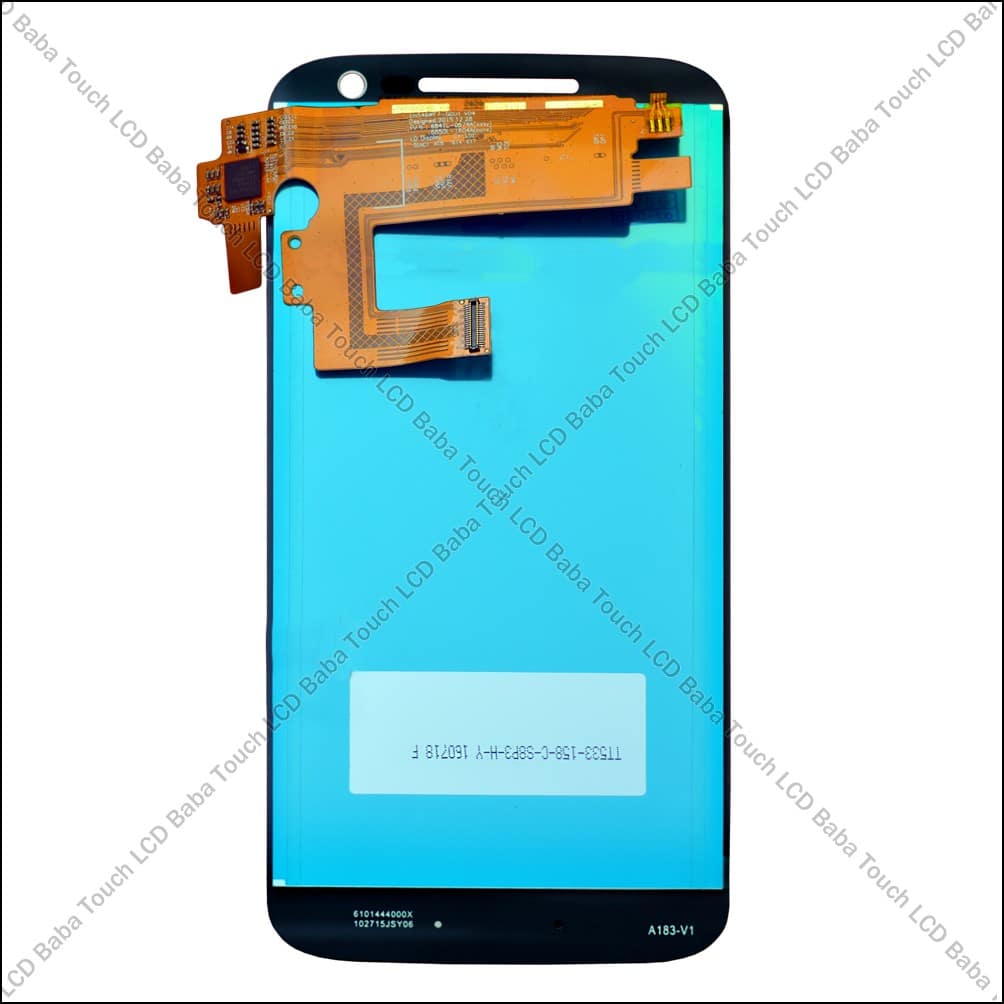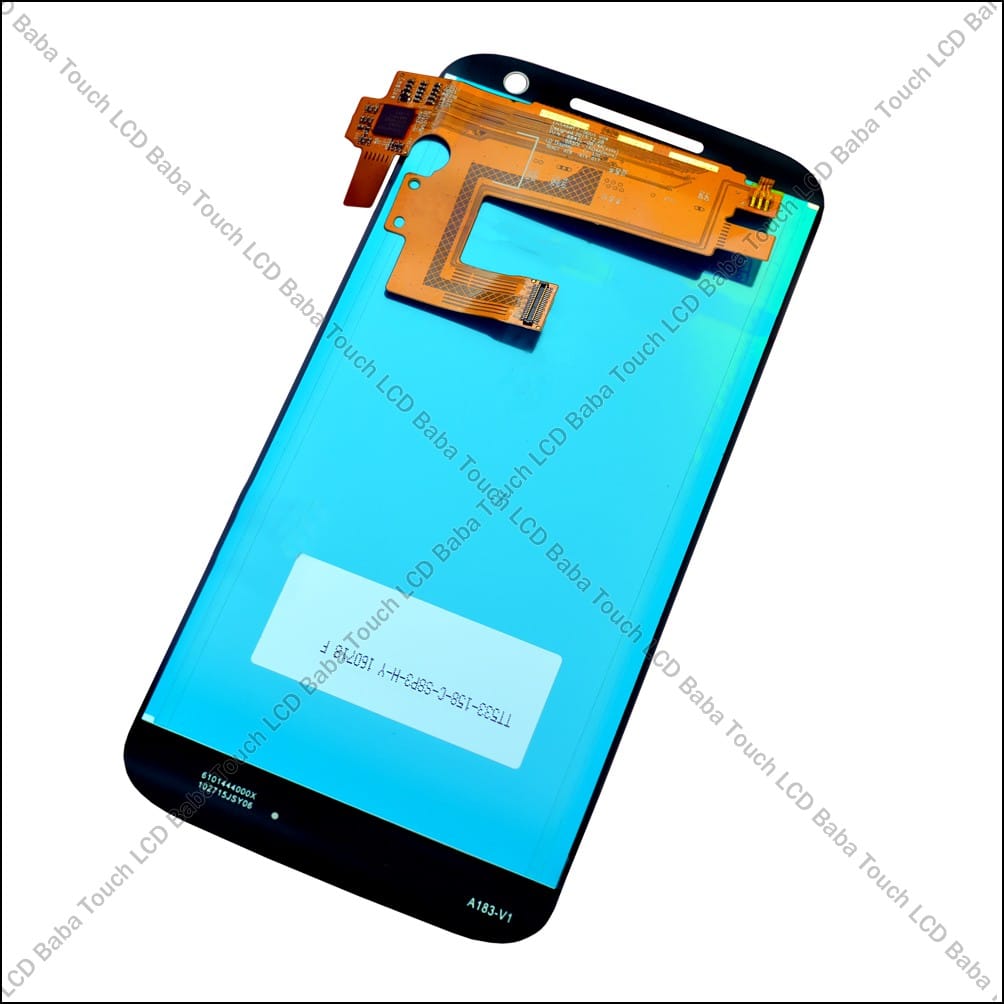 Shipping, Return and Refund Policy
All the products supplied by us come with 30 days return, refund, and replacement guarantee. To return a product, It should be in the same condition as we sent. You can't use or fix the display if you want to return it. For complete details about Shipping, Returns and Warranty, please click here.