Moto G4 Plus (G4+) Model Number XT1643 is an extremely popular handset and one of the bestsellers of its time. If you've broken the Moto G4 Plus display and looking for display replacement, then you are on the right web page. On this page, you can buy Moto G4 Plus display and touchscreen combo to overcome the broken display issues.  After replacing the display, your handset will be 100% new and be working once again.
Some people also call this phone as Moto G 4th generation which is also right. It is very easy to drop the phone accidentally and damage the display. However, the Moto G4 Plus has a very sturdy structure and the display is very well protected by the outer frame so the display will not break that easily. The display will scratch only if something directly hits the glass or the drop is very severe which puts a lot of pressure on the frame.
What is the Moto G4 Plus Display Combo?
Moto G4 Plus display is a combined module of the touch screen glass and the display. It simply means that display and touch screen glass both parts are fused and can't be replaced individually. This combination of display and touch screen is called as Moto G4 Plus display combo or Folder.
Many customers insist that they only want to replace the touchscreen glass of Moto G4 Plus; however, as the Moto G4 Plus display and touch screen gorilla glass both parts are in conjunction, you always need to replace the entire combo. The entire combo means a complete unit of display and touchscreen combined, as shown on this page.  You need a Moto G4 Plus display replacement when :
Your Moto G4 Plus (XT1643) display or the touch screen glass broke.
The display is not working, and you are facing touchscreen issues.
The display is showing dead pixels and lining after physical damage.
You are facing flickering display issues, and touch is working automatically.
After replacing the Moto G4 Plus combo, you can use your mobile phone for a long time. A broken screen issue happens to all of us, but as screen replacements are readily available, you can restore your phone to its working condition in no time.
Can I use the same display in Moto G4 also?
Please note that Moto G4 and Moto G4 Plus are two different models, and a common display will not work in both of them. Moto G4 Plus is having a fingerprint scanner at the front side while Moto G4 is not having a fingerprint scanner.
For this reason, both screens are different, and you should always buy the display for the right model. Many customers think otherwise and assume that display is common and end up buying the wrong screen replacement. Always make sure to match the model number of your phone with the model number mentioned on our website to avoid any trouble later.
OEM Display Vs. First Copy Display – What is better and Why?
As a mobile phone parts dealer, we know all the nitty-gritty of this trade, and you can certainly use our expertise to purchase what suits you best. The OEM display (Original Brand New) comes directly from the OEM factory that makes the screens for the actual company (Motorola). The OEM pays so much attention to the quality, and that's why these screens are assembled into brand new mobile phones. Such manufacturers also supply screens in the open market, but prices are costly. For this reason, 99% of importers (who buy goods from China) never buy their stuff from the OEM manufactures. The reason is straightforward if they buy Moto G4 display replacement for higher prices, it is very hard to sell them and make a profit.
As people want to buy low-quality screen replacements for a lesser price, the market is filled with first copy duplicate screens. Such kinds of screens come from 3rd party manufactures, and mostly these are not fresh screens. These are refurbished screens, renovated glass changed or repaired screens which are sold for low prices and often offer very low quality. People buy such screen replacements and consider them the best deal. We know for sure that first copy screens never last long and come with so many unforeseen issues.
So the essence is, always buy an original display for Moto G4 plus if your budget allows that and you care for your phone. If you are happy with anything, you can buy any average screen replacement from the local market as per your wish.
Moto G4 Plus Display Replacement Video
This video shows how to replace a broken display in Moto G4 Plus with a new one. We have recorded this video just for demonstration purposes so that you can get the basic idea. In case you want to try this at home, don't do anything in a hasty manner and everything will work like charm.
Moto G4 Plus Display Specifications
| | |
| --- | --- |
| | This combo is 100% original, tested and suitable for Moto G4 Plus (Model XT1643). |
| | The Moto G4 Plus display size is 5.5″, the display type is IPS LCD and resolution is 1080 x 1920 pixel@401 PPI. |
| | The main touch screen glass is protected by Corning Gorilla Glass 3. |
| | It is a complete unit of display and touch screen merged into one. |
| | We buy our stock from OEM factory so you get exactly the original product without any compromise. |
| | It offers the same brightness, colors and contrast as your original display. |
| | We make sure to test each display one by one on the actual motherboard of Moto G4 Plus. |
| | For your satisfaction, we offer 30 days return, refund and replacement guarantee on all products. |
| | We can deliver and pickup the product from your doorstep all over India. |
| | The display is readily available in stock and shipping time is very fast. |
| | You can order the product using Cash on Delivery or Online Payments. |
Frequently Asked Questions
Q: How much does it cost to replace a broken Moto G4 Plus display combo?
The price of a 100% original Moto G4 Plus display replacement is around Rs 2200-2500. If you buy a first copy screen replacement, then the combo costs about Rs 1300-1500 in India. You may have to pay additional repairing charges on top of the display's price to a mechanic.
Q: Do I also get the fingerprint scanner along with the display? 
The Moto G4 Plus display is a separate component, and the fingerprint is a separate part. If you purchase the display combo, you will not get a new fingerprint scanner because that is not the standard part of the display. In most cases of display damage, nothing happens to the fingerprint scanner button, and that is re-usable.
When you replace the display, the fingerprint button stays at its place because it is separate from the display. On the screen, there is a hole for the fingerprint scanner, so everything fits perfectly. If the fingerprint scanner is not working on your phone and you need it, you should purchase it separately.
Q: Can I replace the broken screen myself without any mechanic's help? 
It is certainly possible to replace the broken Moto G4 Plus display at home, but it may not be the recommended approach for everyone. If you are totally a beginner and have never done this before, please don't do this at home. The Moto G4 Plus phone is a little bit more complicated as the display's flex cable is placed under the motherboard. For this reason, It may not be easy for a newbie to repair the phone.
We suggest that you visit a technician and have him affix the display for you. He will charge up to Rs 200 from you, but It will be hassle-free for you. Mechanics repair many phones every day, so they are well versed in it.
Q: How can I ascertain the working condition of the new display?
Everyone in the mobile repairing business tests the screen before fitting it permanently. If you take a new screen to a mechanic, he won't fix it right away. First, he'll connect the display to your phone's motherboard temporarily when the phone is in an open condition and take a trial of the new display. Once he is satisfied that the display is working alright, he will fix it on your phone.
You should always simulate the testing process for 10-15 minutes, lock and unlock the phone several times, try to capture some photos, and do other stuff that you do regularly. Doing such testing activities helps you isolate any issues with the new display. We also test the screens before shipping them to customers, but still, you should also test them on your end.
Q: What If the display doesn't work after fitting? 
There are a few customers who don't want to take any responsibility, and they want to scapegoat the seller for any issues. If a display is working when you take a trial and is not working when you've fixed it, then surely something wrong has happened during the fitting process.
Lots of self-claimed engineers try to replace the screen at home. When something goes wrong (due to their lack of experience), they often try to harass the seller by saying that product was defective, It was not working and all similar lies because now they want to exchange/return the product.
Please note that the return policy is not valid after fitting or pasting the display. Even If you remove the protective screen guard from the display, you can't return it to us. When you start to paste the display on your phone using glue or double tapes, It is self said that you've already tested the screen. After that, you can't make any forged claims. If you don't know how to do it, just don't do it at home and stay safe.
Moto G4 Plus Display Photos
These are actual photos of the product. As you can see. It is a combined part of the display and touch screen both. It is the only part that you need to replace after a broken touch screen glass or display in Moto G4 Plus.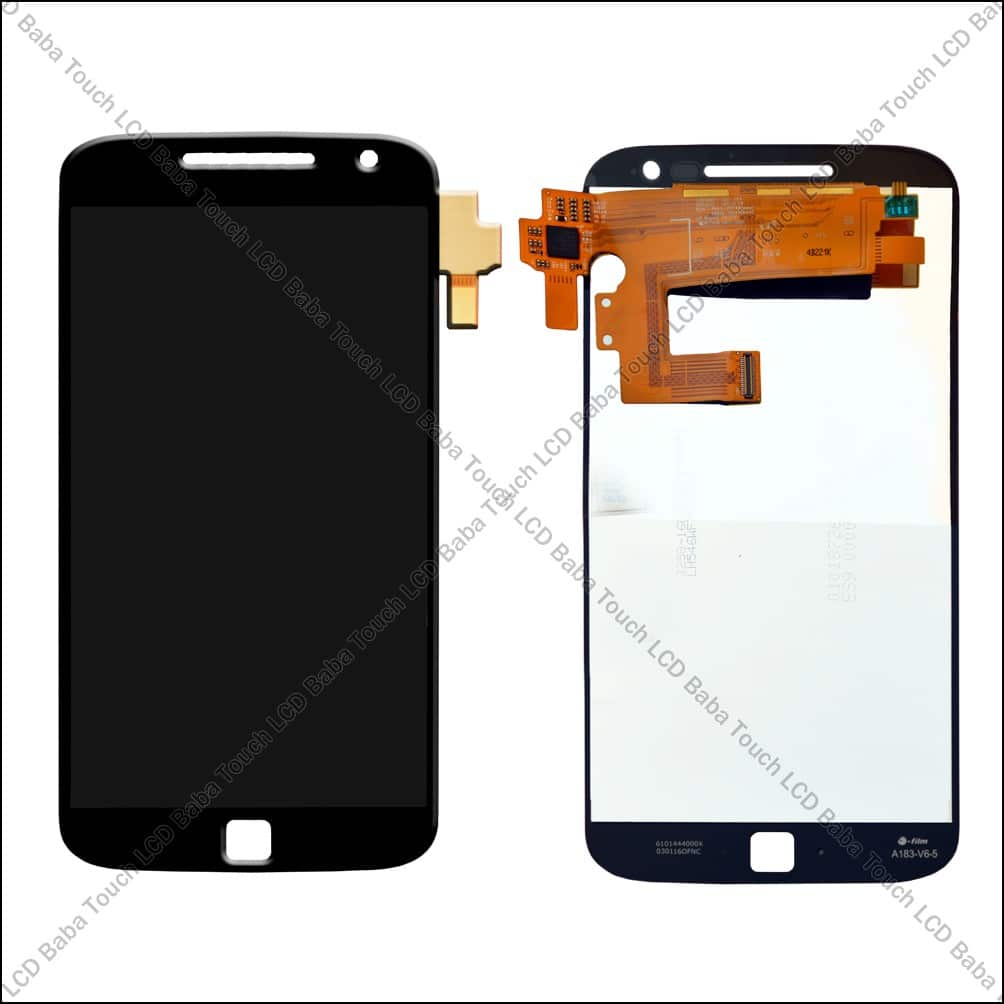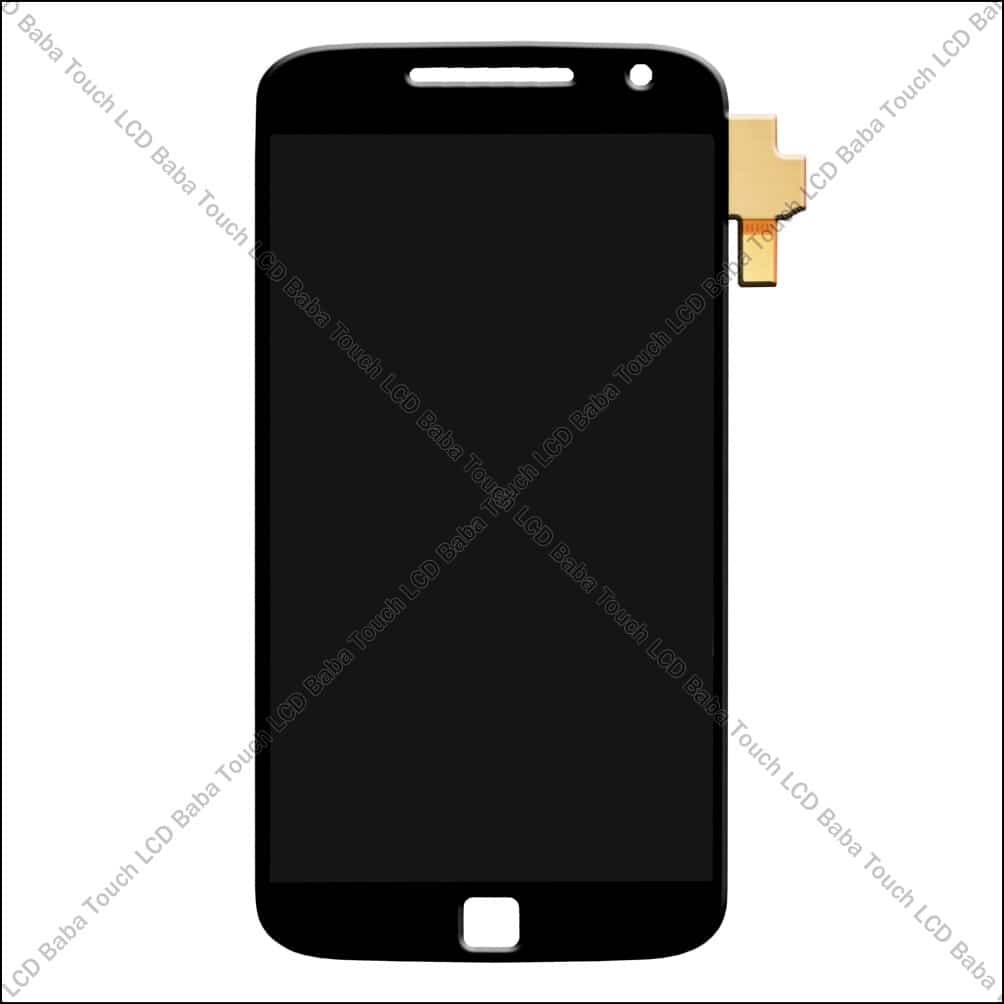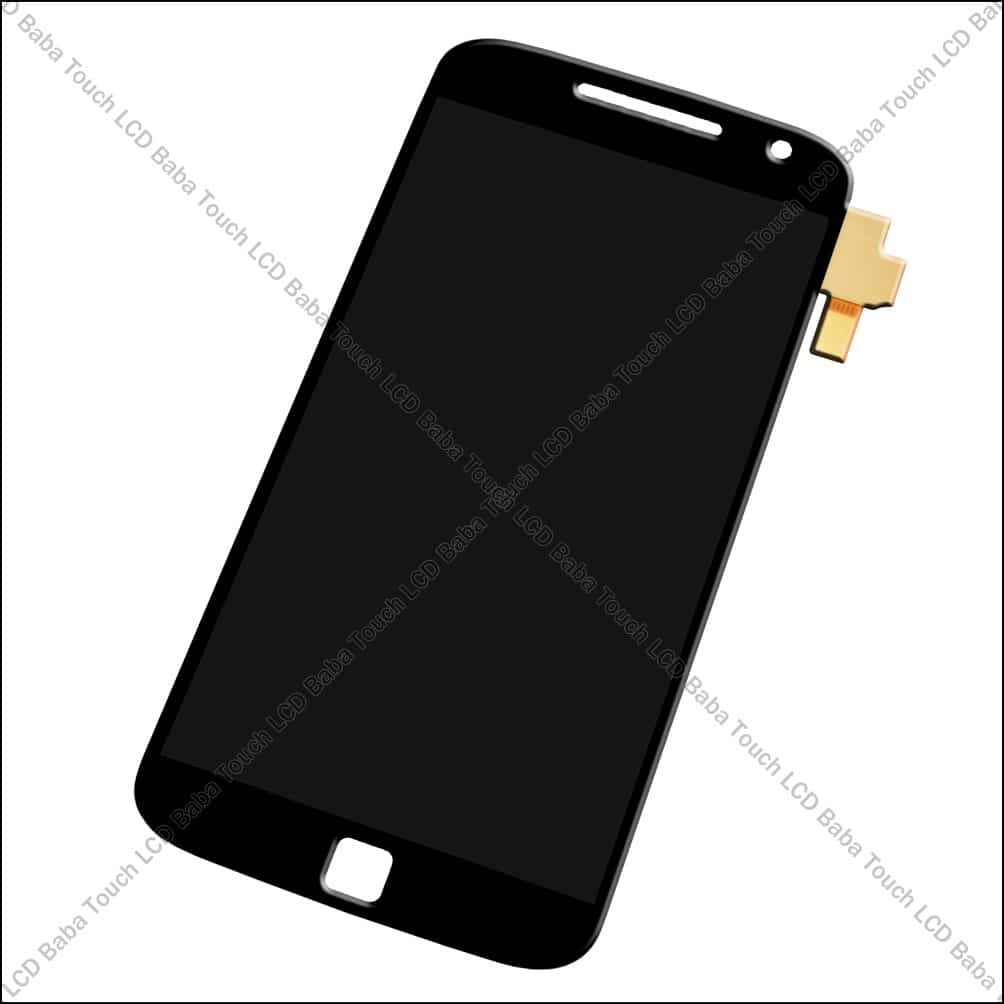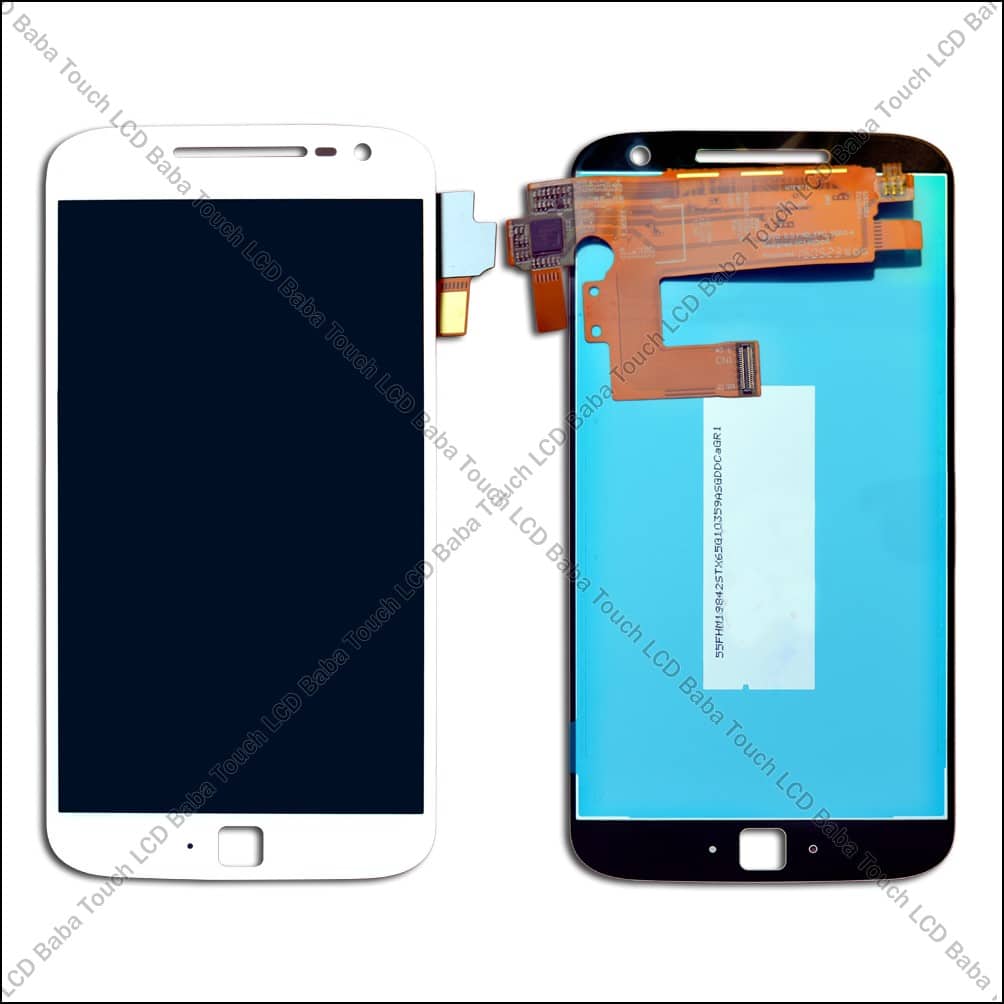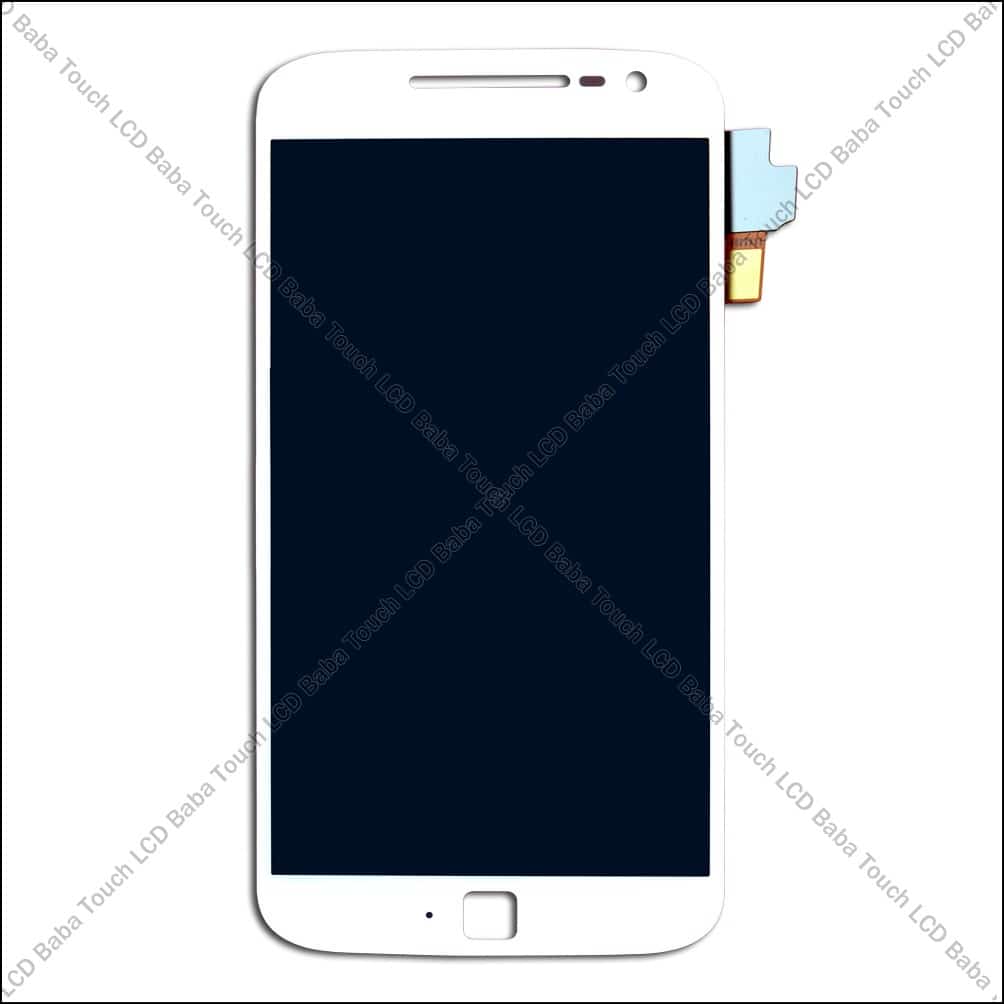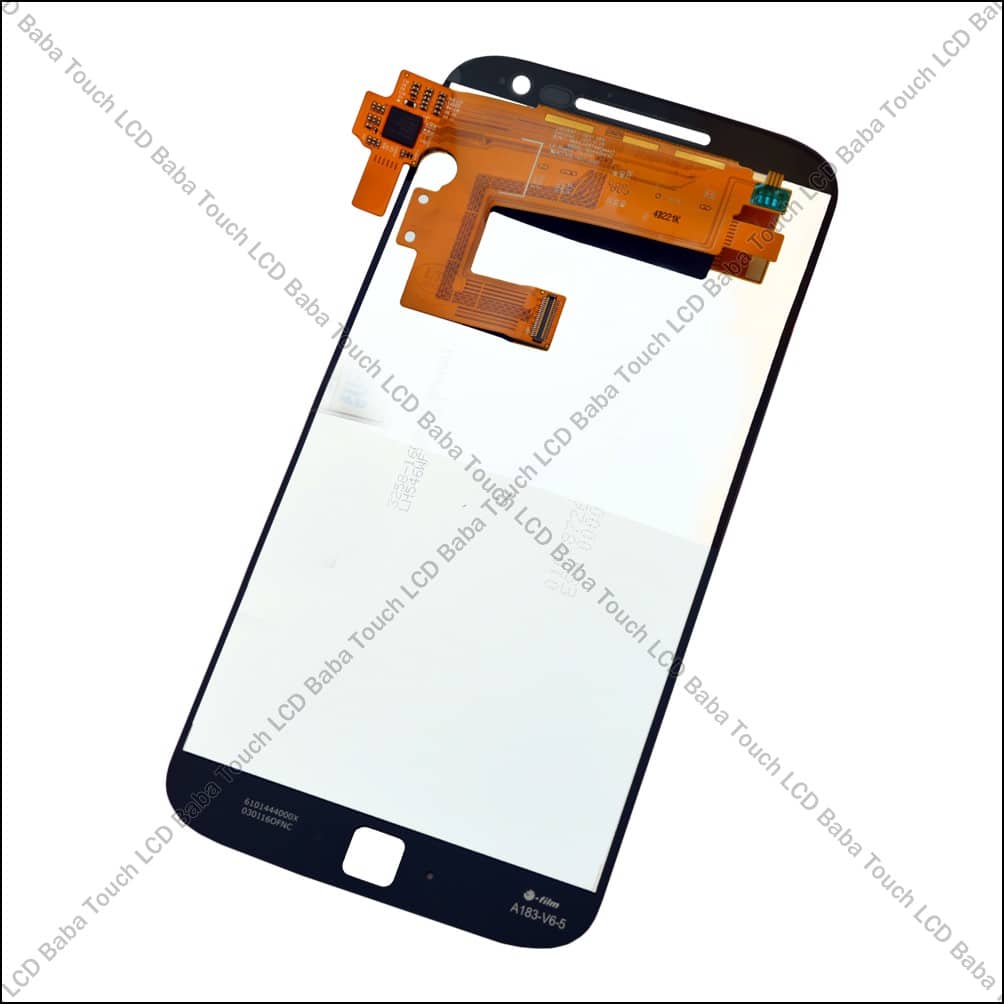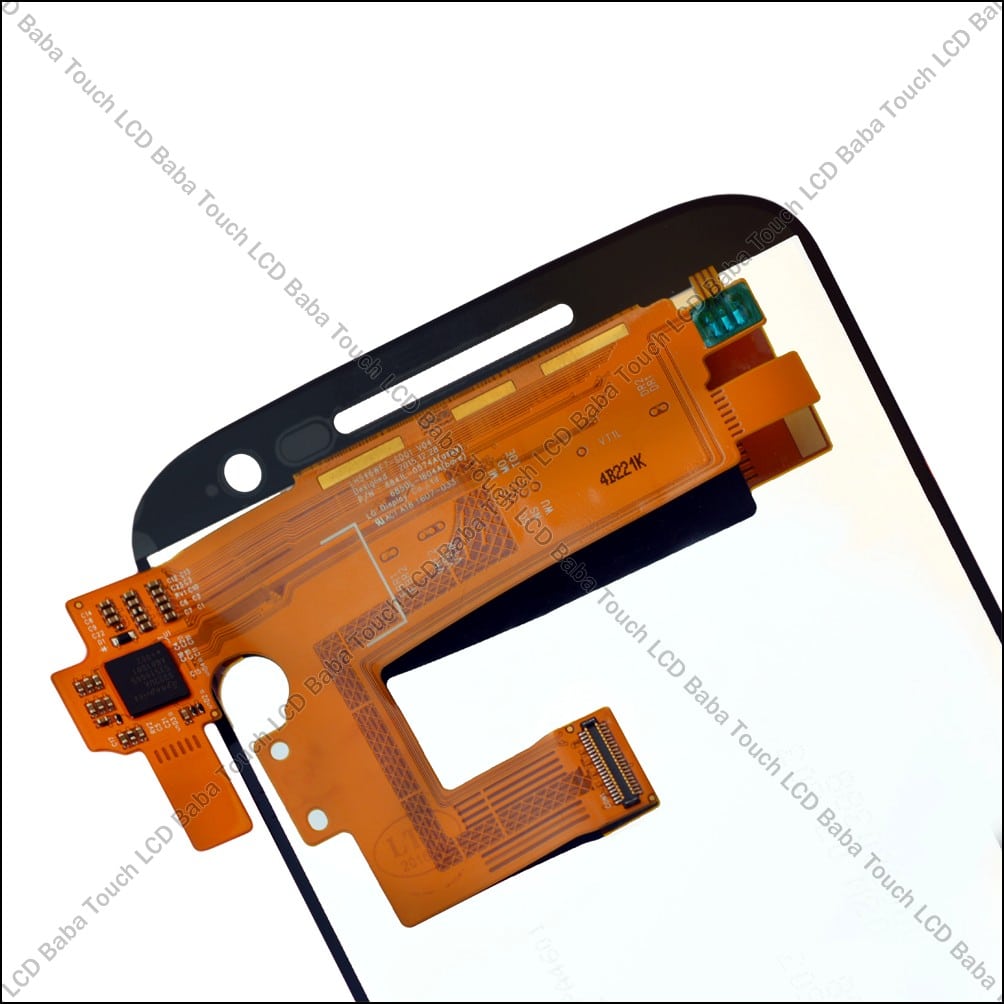 Shipping, Return and Refund Policy
All the products supplied by us come with 30 days return, refund, and replacement guarantee. To return a product, It should be in the same condition as we sent. You can't use or fix the items If you want to return. For complete details about Shipping and Returns, please click here.