If you are searching for Panasonic Eluga Ray 800 display price, we can help. On this page, we offer Panasonic Eluga Ray 800 display and touch screen combo, which you can use to replace a broken touch screen digitizer glass or the inner display.
If you dropped the phone and broke the touch screen glass, there is nothing you should worry about. It is a widely known fact that mobile phone screens are fragile and that's why screen replacements are easily available in the market.  As Panasonic Eluga Ray 800 phone is sold mostly via Flipkart, you might face trouble finding Panasonic Eluga Ray 800 display replacement in local markets. Still, It is available with Touch LCD Baba.
What is the meaning of the Panasonic Eluga Ray 800 Display Combo?
In Panasonic Eluga Ray 800 display unit, the IPS LCD and touch screen glass, both parts are united into a single unit, and that is called a Combo. It merely means that even If only touch screen glass has scratches, you will need to replace the complete set of the display as well as touch screen glass.
You can't replace the glass alone, and If you try to separate display and touch screen glass, you will end up damaging both parts. The best solution for a damaged Eluga Ray 800 phone is replacing its complete display unit. All you need to do is, take out the broken Panasonic Eluga Ray 800 display unit from your phone and fix an identical new display unit in place of that. That's it. It is quite easy to replace Ray 800 combo, and this can be done anywhere by a local technician. It is not very complicated to execute the display replacement, and a mechanic having basic knowledge can easily accomplish the task.
Is only the glass replacement a good option or a tangled solution?
We consider only glass replacement as the worst solution to the problem. It is just like you are taking chances and hoping everything will return to normal without spending money. The glass replacement is never approved as a solution by the official service center or any other entity dealing in original screen replacements.
First of all, the glass replacement is a cheap workaround to the problem, not a solution. Local technicians suggest the glass replacement because they want to make some money by offering low-priced solutions, which are everyone's favorite. First of all, you'll have a hard time finding the only glass for Panasonic Eluga Ray 800. Even If you find a duplicate glass, the road of only glass replacement has lots of other bumps.
There is no guarantee that only the glass replacement will be successful. If the glass replacement fails, then you've to replace the complete combo because that is the final solution for everyone in need. We suggest you better stay away from glass replacement and solve the problem completely in one go by replacing the full display unit. The original screen replacement helps you get satisfaction and peace of mind.
What is the difference between an Original and First Copy Display?
The original display comes from a specific manufacturer who makes these screens for the company. This manufacturer is called an Original Equipment Manufacturer. We source these screens from the OEM manufacturer so that you can get 100% original spare parts without any compromise in the quality. So If you purchase the original Panasonic Eluga Ray 800 screen replacement, you will get original colors, quality, and brightness.
On the other hand, a typical first copy display replacement comes from a third-party manufacturer. These manufacturers make use of poor quality glass and low-quality display reflectors to craft a screen that is cheap on the price. Lots of people are attracted to duplicate screens, and that's why such screens sell very well in the local markets. So If you buy a duplicate first copy display, expect the display quality to be nearly 50% of the original.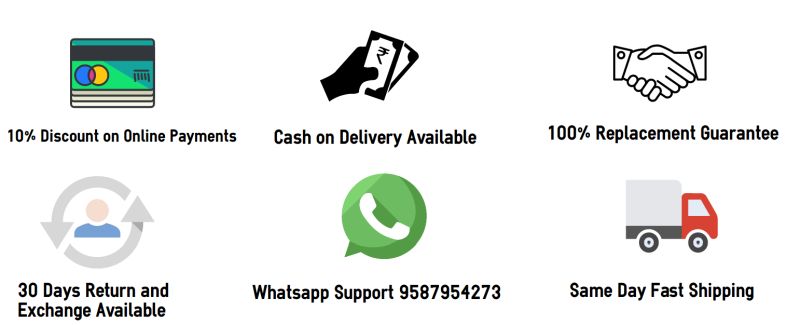 Panasonic Eluga Ray 800 Dispaly Specifications
| | |
| --- | --- |
| | This combo is 100% original, brand new and suitable for Panasonic Eluga Ray 800. |
| | The Panasonic Eluga Ray 800 display size is 5.5″, display type is IPS LCD and resolution is 1080 x 1920 pixels. |
| | It is a complete unit of display and touch screen digitizer glass combined into a single unit. |
| | We test each combo for 100% perfect working before sending off to the customers. |
| | The touch screen glass is protected by Corning Gorila Glass 3. |
| | We source the display from OEM manufacturer who makes for the company. |
| | Each combo is manually verified for 100% perfect working before shipping. |
| | If you face any issues, you can opt for a return, refund or replacement within 30 days after receiving the parcel. |
| | We can deliver and pickup the parts from all over India. |
| | The display is readily available in stock and shipping time is very fast. |
| | We support all payment methods including Cash on Delivery and Online Payments. |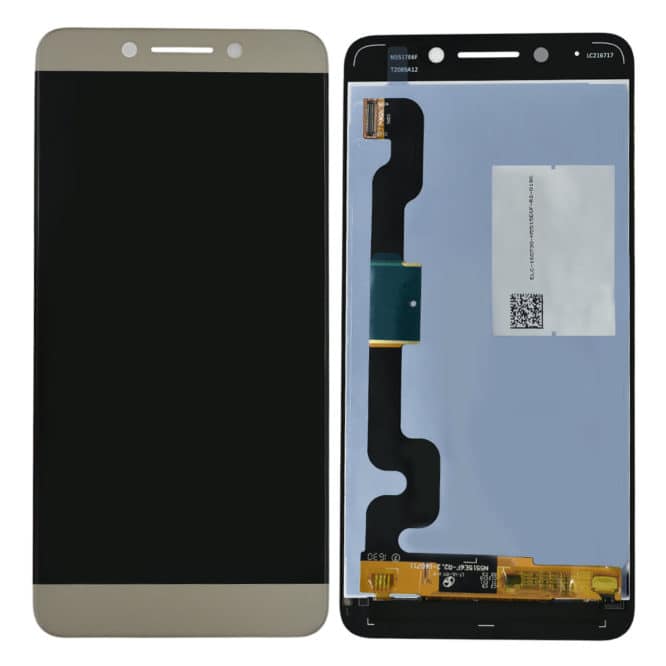 Frequently Asked Questions
Q: How much does it cost to replace a broken Panasonic Eluga Ray 800 display in India?
The price of a 100% original Panasonic Eluga Ray 800 display replacement is around Rs 2800-3000. If you buy a first copy screen replacement, then the combo costs about Rs 1300-1500 in India. You may have to pay additional repairing charges on top of the display's price to a mechanic.
Q: Can I replace the broken display myself at home? 
Although it is certainly possible to replace a broken display at home, yet it is not the recommended approach. Because al the customer might not have the required skills to accomplish the display replacement. The lack of knowledge can result in other unforeseen consequences, and that's why we don't recommend self replacement.
It is always a good idea to visit a local technician and have him replace the display for you. Their charge will be like Rs 150-200, but there is absolutely no risk of any mishappening as mechanics are well-versed in screen replacement.
Q: Is it possible to test the display before installing it permanently?
Yes. You can easily test the display before you affix it using Glue or double tapes. To do that, you need to connect the display's flex cable to your phone's motherboard in the appropriate place and turn on the phone. The new display will light up, and you can take a trial of the new display. When you are 100% satisfied that the new combo is working perfectly, then you can paste the display permanently on your phone.
Q: What measures do you take to pack the products carefully? 
Our products are fragile, and we pay significant attention to pack the screens very carefully. First, we wrap the screen in a puffy bubble wrap and then place the screen inside a hard plastic box. After that, we place that plastic box inside a corrugated box and place additional layers of thermacol on all sides to protect the plastic box.
Our packing is simply wonderful, and lots of customers have appreciated our way of packaging the goods. Our packing is very safe, secure, and fully insured during transit. So even if something happens during transit, you will receive a replacement for no charge.
Q: Who tests the screens before shipping them to customers?
Our QC team is responsible for testing each screen before it goes into the customer's hands. The testing process is pervasive, and we don't leave any room for the defects to occur. We have a fixed testing procedure that is followed by everyone in our team.
Once a screen is tested and verified, we keep it in a different facility where we keep all the tested screens. That's why our products are never defective, and still, we offer a 30 days replacement policy for your satisfaction.
Q: How quickly can you send off the package after a confirmed order?
After a confirmed order from the customer, we can ship out your package in as short as 10 minutes timeframe. That is because a tested screen is ready to dispatch, and we just need to pack the display and stick the shipping label on the parcel. Our shipping process is speedy, secure, and foolproof.
Q: What should I use to paste the display, Glue, or double tape?
To affix the new Panasonic Eluga Ray 800 display, we suggest you use the Glue. That is because the Glue can be applied more evenly and lasts for a long time. If you paste the display using Glue, the display will not come out from the frame after some time. So in our view, always use Glue to paste the screen evenly and more firmly.
Shipping, Return and Refund Policy
All the products supplied by us come with 30 days return, refund, and replacement guarantee. To return a product, It should be in the same condition as we sent. You can't use or fix the items If you want to return them. For complete details about Shipping, Returns and Warranty, please click here.