A broken Panasonic Eluga note display certainly needs a replacement, and this is exactly what we offer on this page. We all drop and break things inadvertently, and later we've to pay the price for it. Mobile phones are not an exception to this, and once damage occurs to the display or touch screen glass, you need a way to repair the phone to continue using it.
If you are dealing with a broken display of Panasonic Eluga Note, you can easily replace it with a new display unit. Such spare display units are available in the market so that customers can easily restore their phone's working condition. On this page, we also offer a 100% original display for Panasonic Eluga note, which you can use to replace a broken inner display or top layer of touch screen glass.
More Information about Panasonic Eluga Note combo
Panasonic Eluga Note phone comes with a combined touchpad and display. It simply means that both touch screen glass and display are combined and can't be separated. In case of breakage, you'll always need to replace the entire combo.
Even if only the touchpad glass breaks and the display is intact, still you'll need to replace the entire folder as the touch and display both parts are merged. If you try to replace the display and touch screen glass individually, you'll not be able to do that and in the end, you'll damage both parts.
Panasonic Eluga Note Display Specifications
| | |
| --- | --- |
| | This display is 100% original, tested, and suitable for Panasonic Eluga Note. |
| | The Panasonic Eluga Note Display size is 5.5″, the display type is LTPS IPS LCD and the resolution is 1080 x 1920 pixels. |
| | It is a complete unit of display and touch screen glass combined into a single display unit. |
| | You can use this display combo to overcome all the display and touch screen related issues. |
| | We make sure to test each display for 100% flawless working before shipping. |
| | It offers the same colors, quality, and brightness as your stock display. |
| | We test each display on the actual Panasonic Eluga Note motherboard for flawless working. |
| | The display comes with 30 days return, refund, and replacement guarantee. |
| | We send insured parcels so you don't have to worry about any in-transit damage. |
| | The display is readily available in stock and the turnaround time is very fast. |
| | You can order the product using Cash on Delivery or Online Payments. |
How to Replace the Panasonic Eluga Note Display?
This video shows how to replace the Panasonic Eluga Note combo easily and quickly. Please note that in this video, we are using with frame combo. With frame combo means, display and touch is already pasted in a new frame and we don't need to take out broken display or touch screen glass from the old frame. The display available on this page comes without the frame as shown in the photos.
Frequently Asked Questions
Q: How much does it cost to replace a broken Panasonic Eluga Note display in India?
The price of a 100% original Panasonic Eluga Note display replacement is around Rs 2200-2400. If you buy a first copy screen replacement, then the combo costs about Rs 1100-1300 in India. You may have to pay additional repairing charges on top of the display's price to a mechanic.
Q: The display is fine, but only the touch screen glass is broken. Any solutions?
People often think about replacing only the touch screen glass and reusing the same display. Theoretically, It is certainly possible, but practically it is very tough and doesn't guarantee the results. You'll often find technicians replacing only the touch screen glasses in local markets, but such jobs are totally based on duplicate parts.
If you go for only the touch screen glass replacement, you can't expect the same display and touch screen quality as before. The manual separation from the glass will ruin the display quality, and the new touch screen glass is always a duplicate spare part. So if you use such a touch screen, you'll face lots of typing issues, and the touch screen response will never be correct.
Q: It feels like the display's price is high. Can you reduce it a little bit?
Please note that the price depends on availability, and when the mobile phone goes out of fashion, the spare parts are not readily available. Because till that time, the manufacturers have stopped manufacturing new spare screens for the phone because the model is old now. The availability of screens is very limited in the market, and thus the prices never drop as you would expect. The prices start shooting up because the spare parts aren't available, and lots of customers still need the display replacements because they have data on the phone.
Q: What can I do if the new display is not working?
You should never stress about a display product not working if you buy the product from Touch LCD Baba. Our team of highly skilled professionals makes sure that every inch of the display product is checked and tested completely so that the customer faces no issues afterward.
We test each display of Panasonic Eluga Note on the motherboard of the same phone.  Any product that fails in the testing stage is immediately rejected, and we don't ship such products to the customer. Don't worry, and we also offer a 30 days return, refund, and replacement policy to protect our customers from any such problems.
Q: How can I test and verify the working condition of the new display?
It is effortless to test the new display without assembling it on your phone. In the case of the Panasonic Eluga Note, you need to dismantle the phone and remove the back panel. After that, you need to draw away the old display's connection from the motherboard and connect the new display's flex cable. Connect the battery to your phone and turn on the device.
The new display will show graphics as the phone usually starts and you can test and verify everything. All the technicians use the same method to scrutinize the screens before assembling them on the phones. This is called testing the display without assembling it on the phone.
Q: Do you also provide display installation services?
No. We don't provide services to install the display on your phone. We work as a mobile phone's part dealer and can deliver a new working display to your doorstep. Once you receive the display, you can take it to a mechanic and have him assemble it on your phone. You've to pay Rs 150-200 as installation charges but everything else will be very smooth for you.
Panasonic Eluga Note Display Photos
These photos show the actual combo of Panasonic Eluga Note. You can use this combo to replace a broken display and touchpad on Eluga Note. All you need to do is, remove the broken display from your mobile and replace it with the new one. See the actual product photos below :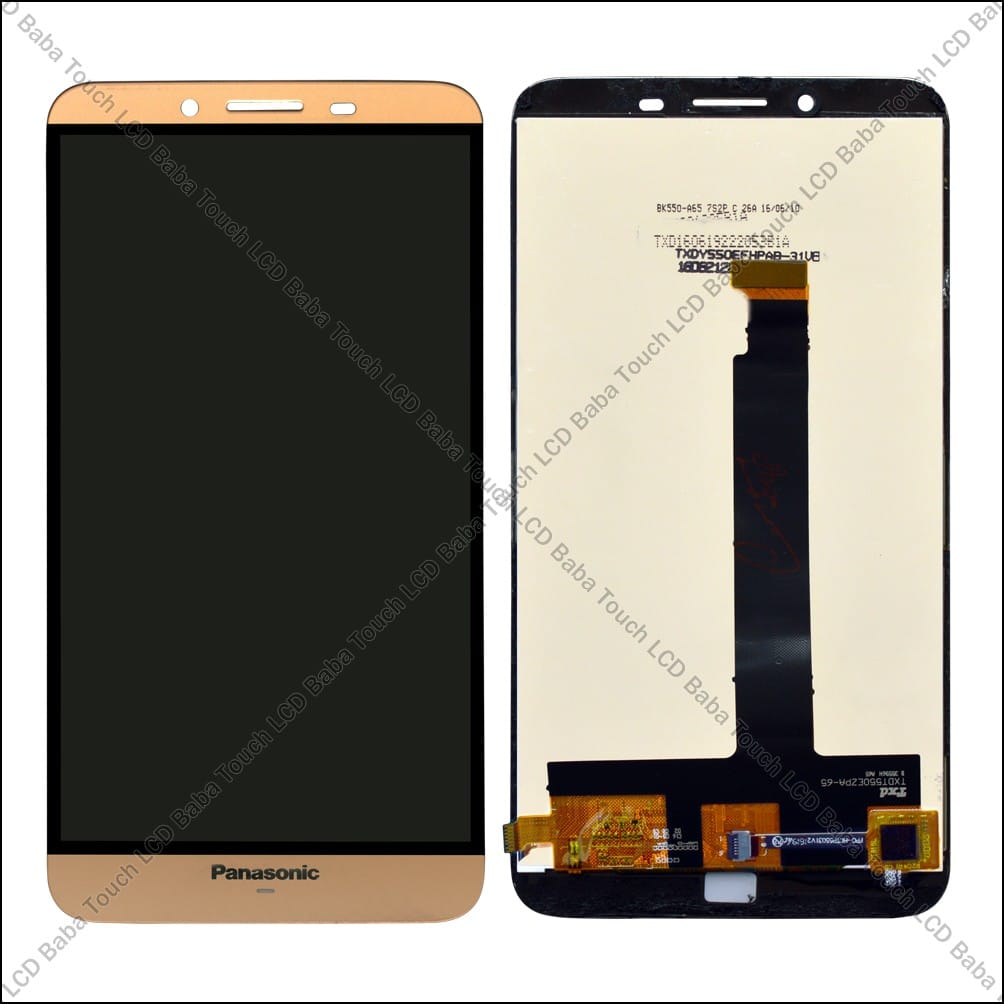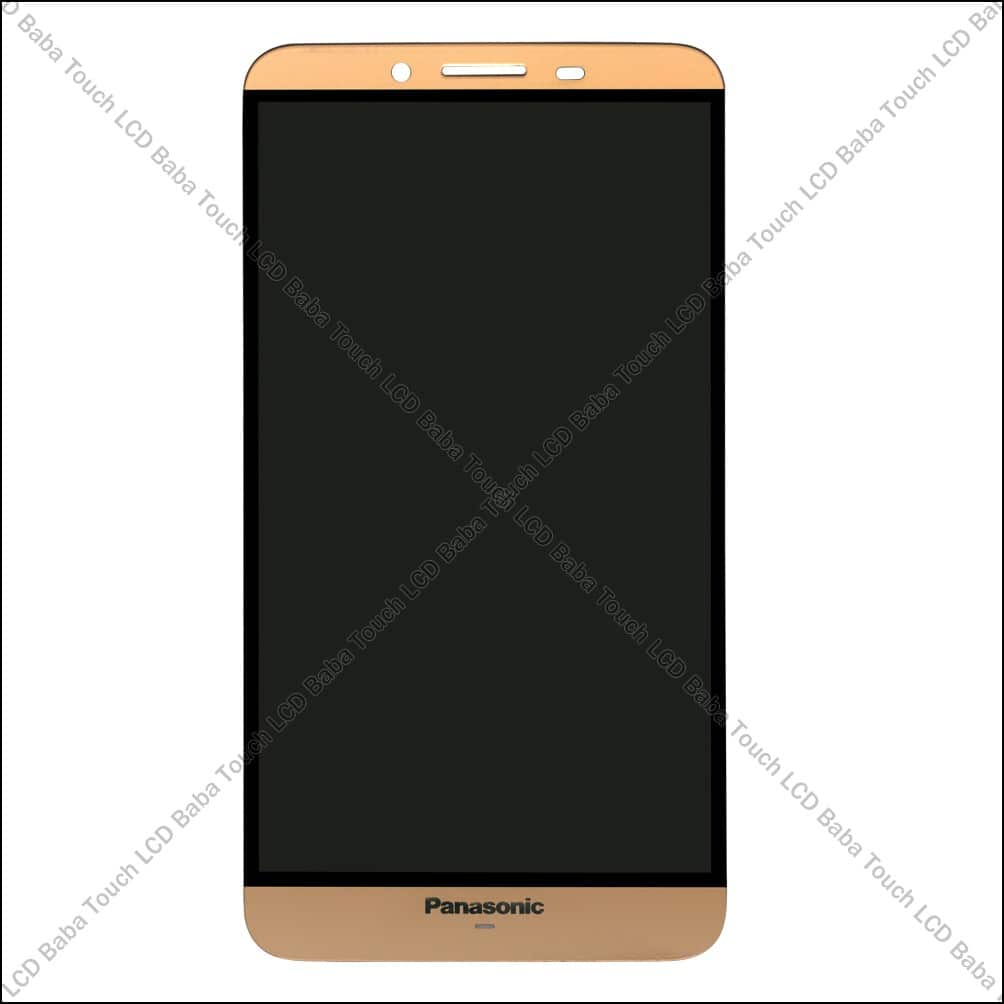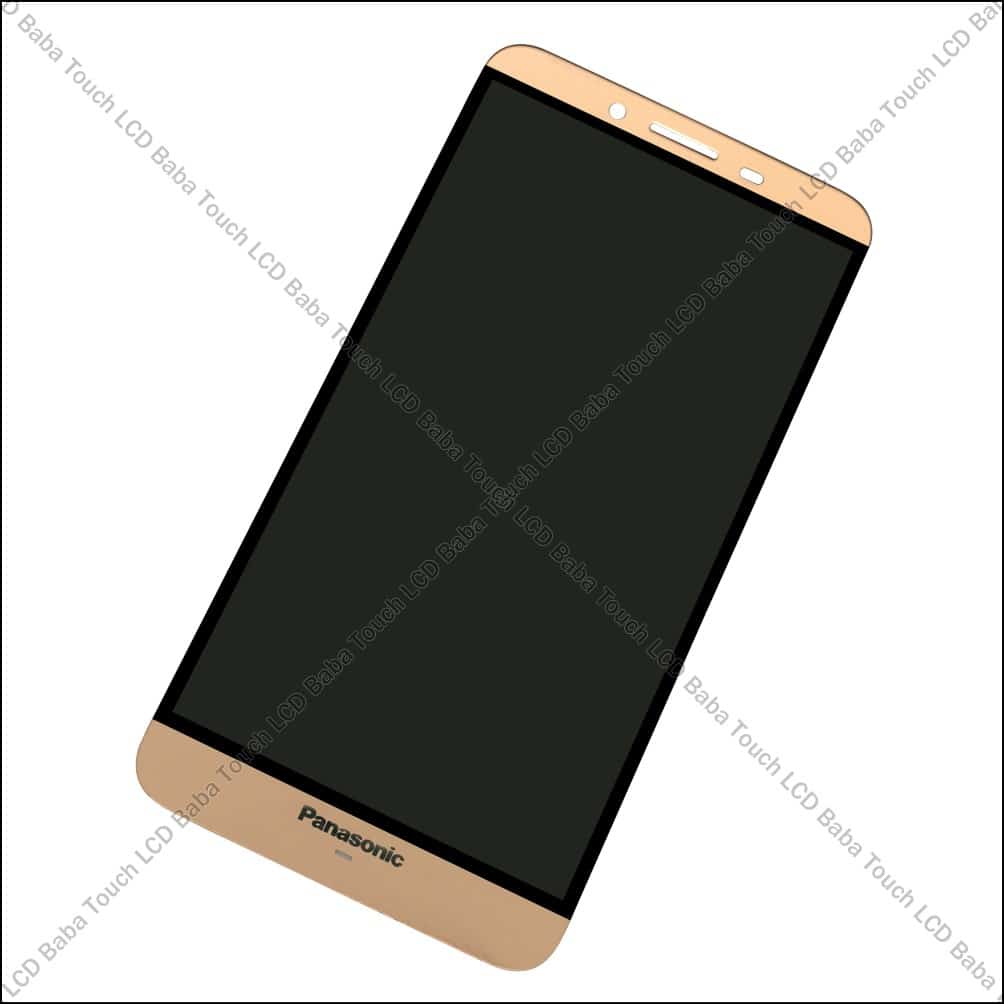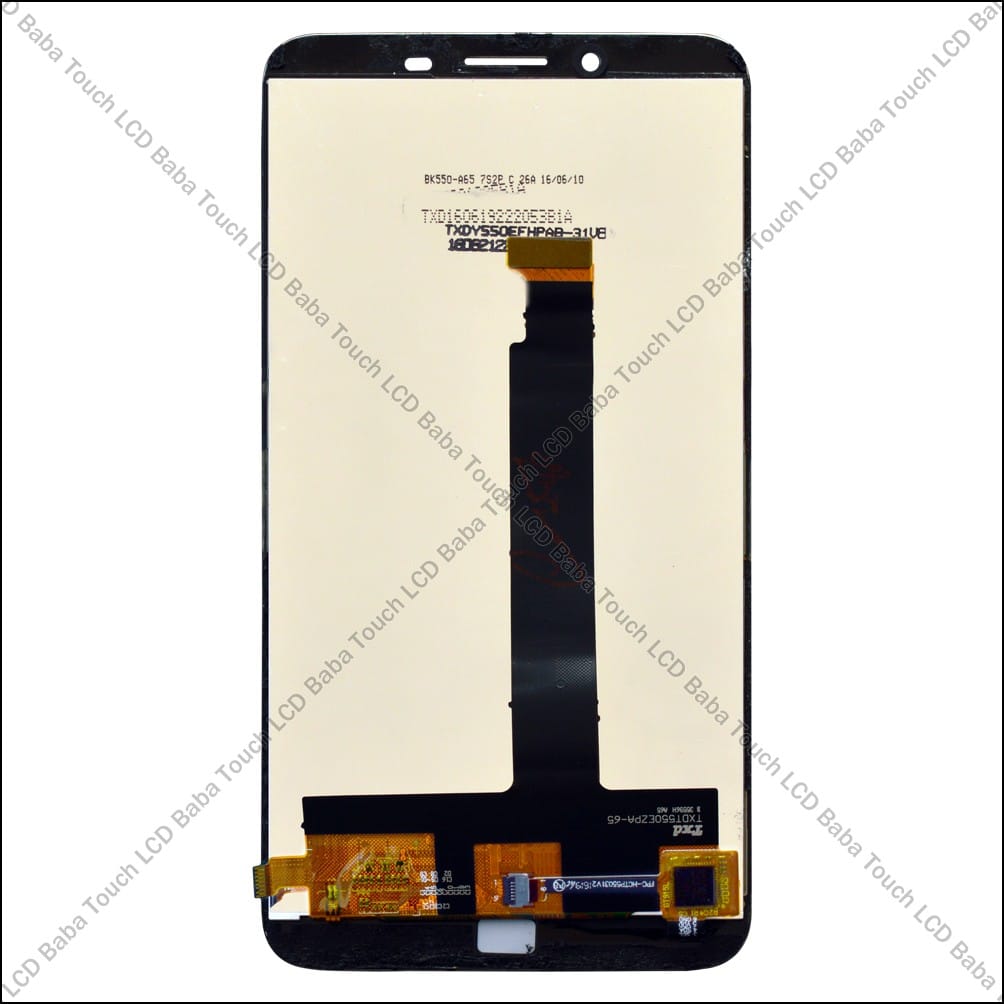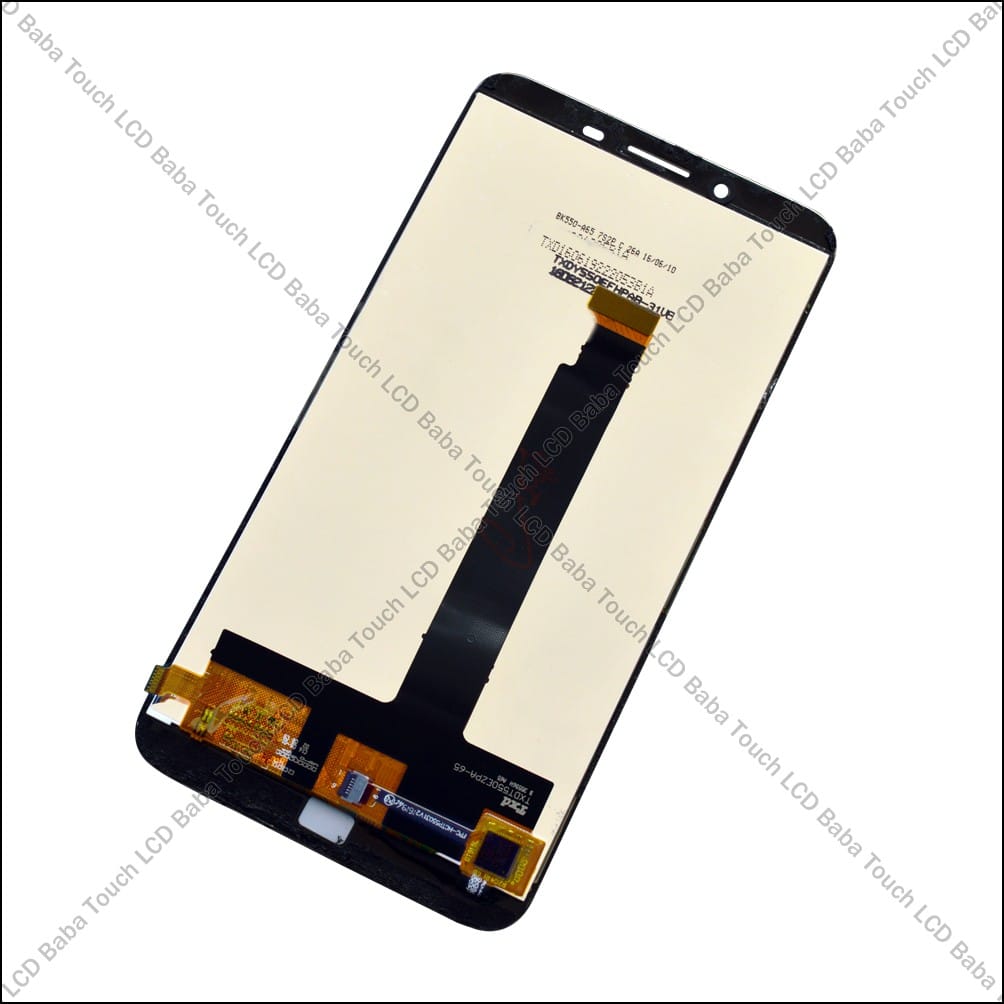 Shipping, Return and Refund Policy
All the products supplied by us come with 30 days return, refund, and replacement guarantee. To return a product, It should be in the same condition as we sent. You can't use or fix the new Eluga Note display if you want to return it. For complete details about Shipping, Returns and Warranty, please click here.