If you've broken the display of your Panasonic Eluga Turbo and looking for a replacement, then you are on the right web page. On this page, we offer a replacement display with touch screen digitizer glass for Panasonic Eluga Turbo and this product is perfect for all cases of display or touch screen damage.
Please note that you shouldn't worry about a broken mobile phone display because this happens with almost everyone. If you own a phone, you might run into some screen-related issues sooner or later, but it is possible to resolve such problems quickly. You need to replace the display combo as showcased on this page and restore your phone to its previous working condition.
What is the meaning of the Panasonic Eluga Turbo display combo?
These days, all mobile phones rely on a pasted display and touch screen module. It simply means that both parts are actually combined, and you can't replace them individually. For this reason, when you accidentally damage your mobile phone, you have to replace the complete display panel, the inner display, and the top layer of touch screen glass.
Many customers inform us that they have broken only the display or only the touch screen glass. Such customers want to replace the part which is broken (touch screen glass) and reuse the safe part (inner display). In this situation, you need to understand that when you try to separate the display and touch screen glass, both parts can eventually break. It is hard to decouple the pasted parts because they are glued strongly. You can see the actual photos of a combo on this page to understand the structure of a combo.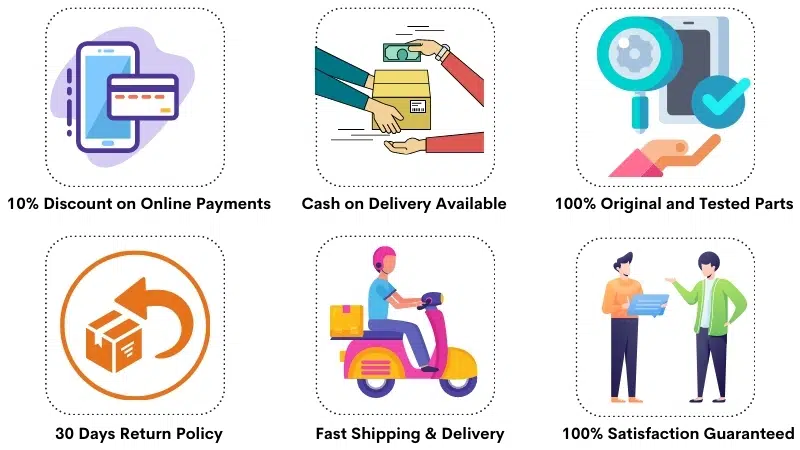 Panasonic Eluga Turbo Display Specifications
| | |
| --- | --- |
| | This display is 100% original, tested and suitable for Panasonic Eluga Turbo. |
| | The Panasonic Eluga Turbo display size is 5.0″, the display type is IPS LCD and the resolution is 720 x 1280 pixels. |
| | It is a complete combo of display and touch screen digitizer glass combined into one. |
| | You can use this combo to overcome all the display and touch screen glass related issues. |
| | We test each display for 100% flawless working before shipping it to customers. |
| | The new display offers 100% the same colors, quality and brightness as before. |
| | You get a 30 days return, refund and replacement guarantee on all products (in unused condition). |
| | We can deliver products and arrange reverse pickups all over the India. |
| | We pack your products very securely in hard plastic boxes to avoid intransit damage. |
| | The display is readily available in stock and turnaround time is very fast. |
| | You can order the product using Cash on Delivery or Online Payments (10% additional discount). |
Common Customer Questions
Q: How much does it cost to replace a broken Panasonic Eluga Turbo display in India?
The price of a 100% original Panasonic Eluga Turbo display replacement is around Rs 1800-2000. If you buy a first copy screen replacement, the combo costs Rs 800-1000 in India. The price of the display doesn't include the installation charges.
Q: What are the alternative methods of replacing a broken touch screen glass?
People who seek alternative methods often want to replace the broken display for the lowest possible price. One popular alternative replacement method is purchasing only the touch screen digitizer glass and reusing the same display if it is safe. If you broke only the top layer of glass and the inner display is safe, you can opt for only glass replacement.
If you go to the local market, only the glass replacement is a prevalent option, but this solution is miles away from quality. If you replace only the glass, it would cost you less but such solutions never last long. The duplicate glass will break again in a few days, and you've to replace it again. That's why we don't recommend temporary solutions.
Q: Is it a good idea to install the Panasonic Eluga Turbo display at home?
It is not a good idea to install the display at home because things can go wrong, and you might face unforeseen issues. We have seen this happening when customers try to do things they are not qualified to do, and lastly, things go completely wrong. The Panasonic Eluga Turbo display replacement at home can feel like an easy undertaking, but it isn't. First, you to decouple the back glass and then replace the display. The best choice would be to seek a technician's help and pay a small installation fee like Rs 150-200 and stay away from all the issues.
Q: What are the precautions before installing the display?
Please note that a mobile phone's display must be tested first before you install it on your phone. We always test and verify each display for flawless working, but you must also test it for working before dispatch. To test the new display, connect it with your phone's motherboard in an open condition and turn on the phone. The new display will start working and you can take a trial of the new display like it is assembled on your phone. When you are satisfied that everything is working as intended, you can finally install the display on your phone.
Q: Is there any replacement/return policy if the new display doesn't work?
Yes. All parts come with a 30 days return period, but the return option is only possible if you have not tampered with the product in any way. If you remove the screen guard or protective films from the display or paste the display on your, you are not eligible for a return/replacement. You are free to test the display; that's not a problem but tampering with a display is not the correct route to take.
Q: Do you have a display replacement option for under Rs 1000?
We understand that the Panasonic Eluga Turbo has become an obsolete model, and it feels like a burden to invest in this phone. Still, we don't have a cheaper alternative because many customers still need the spare parts even when a particular model goes out of fashion. When new screens are no longer manufactured, the remaining stock goes for even higher prices. That's why we don't have a product available for a low price.
Panasonic Eluga Turbo Display Photos
These photos show the actual product you'll get after your order. It is a complete combo of Panasonic Eluga Turbo, which can replace a broken inner display or top layer of touch screen digitizer glass.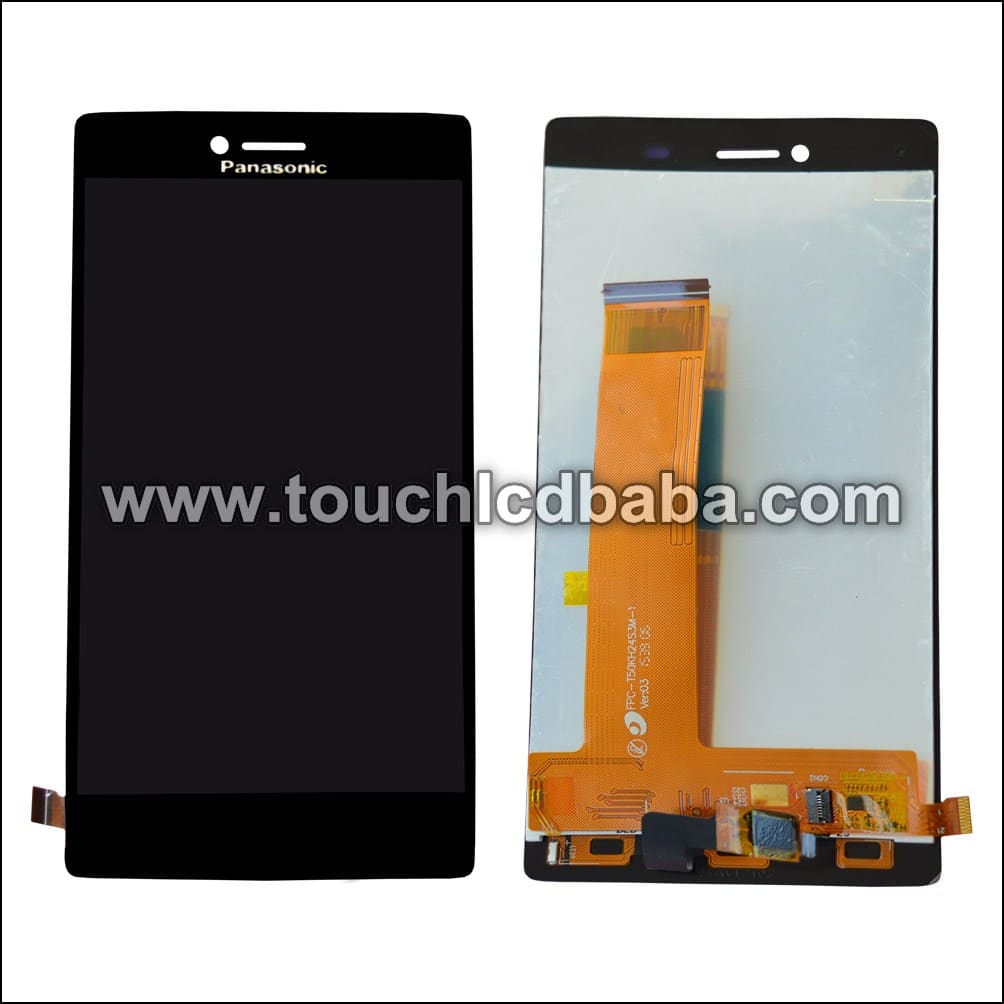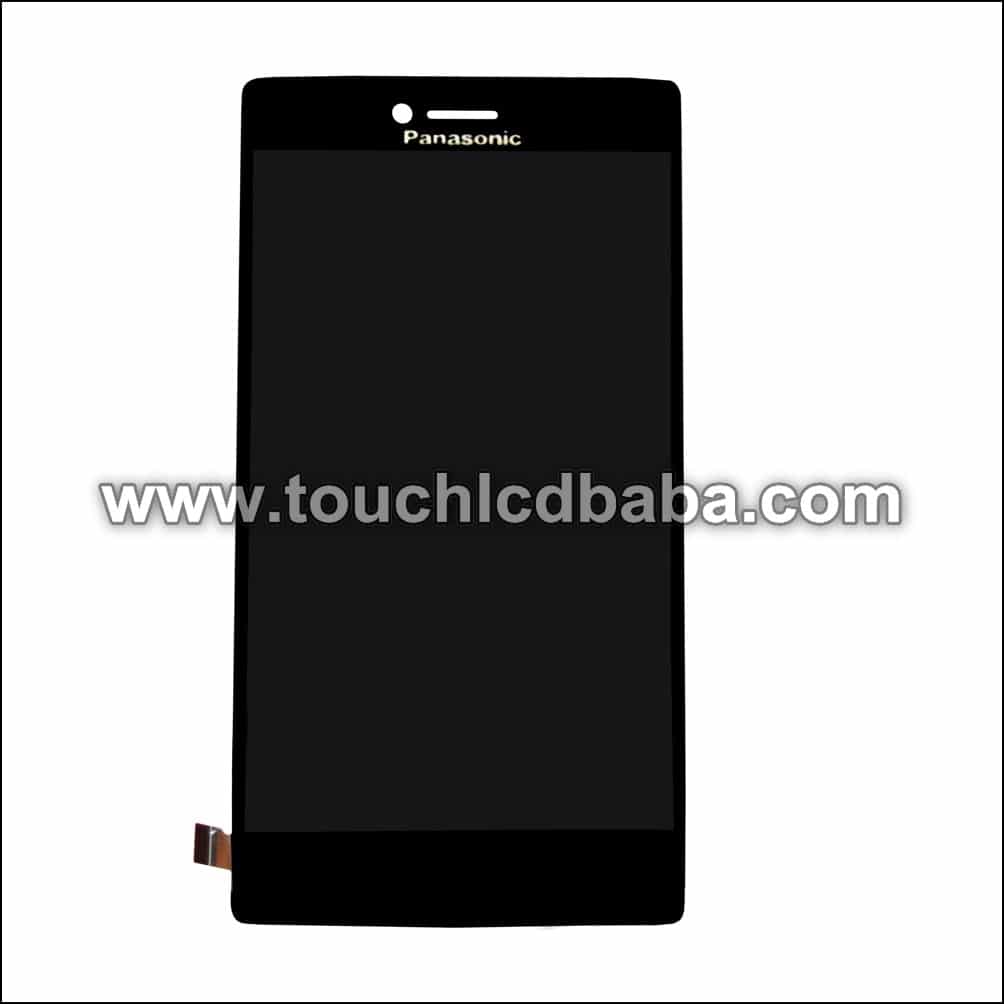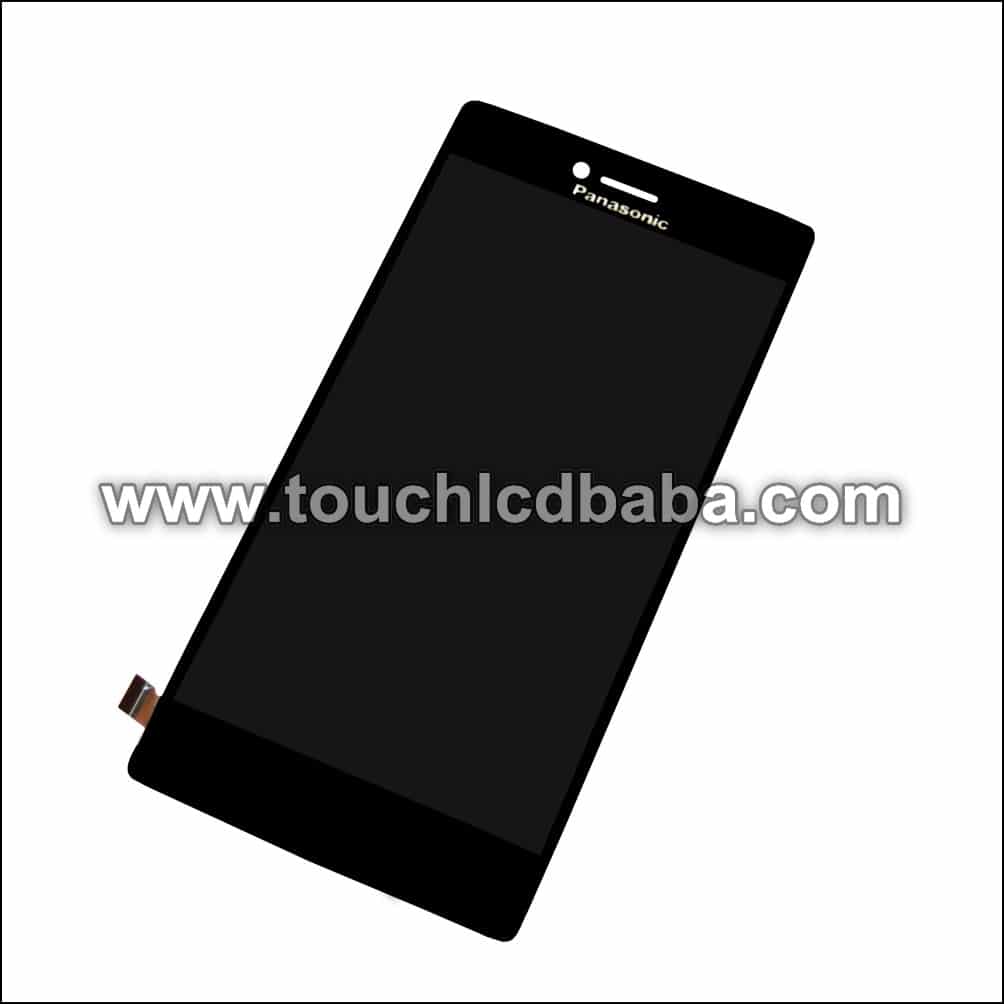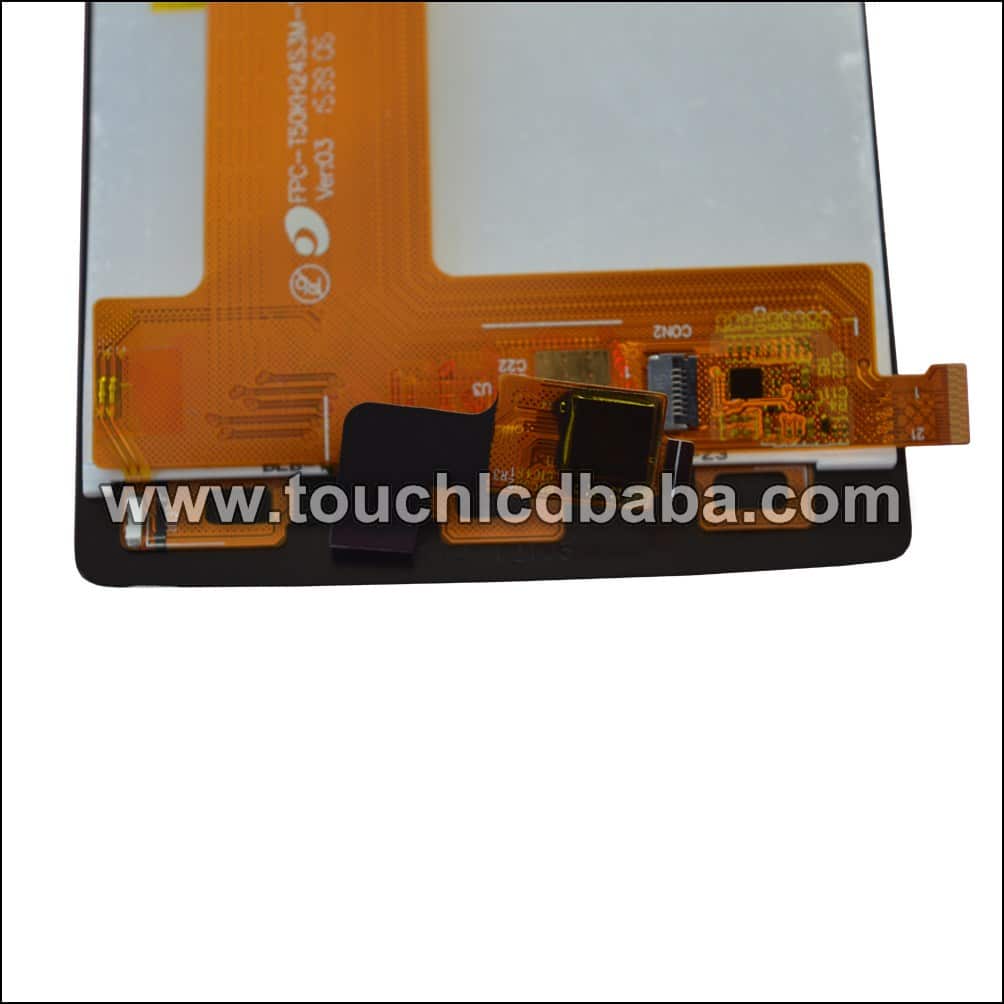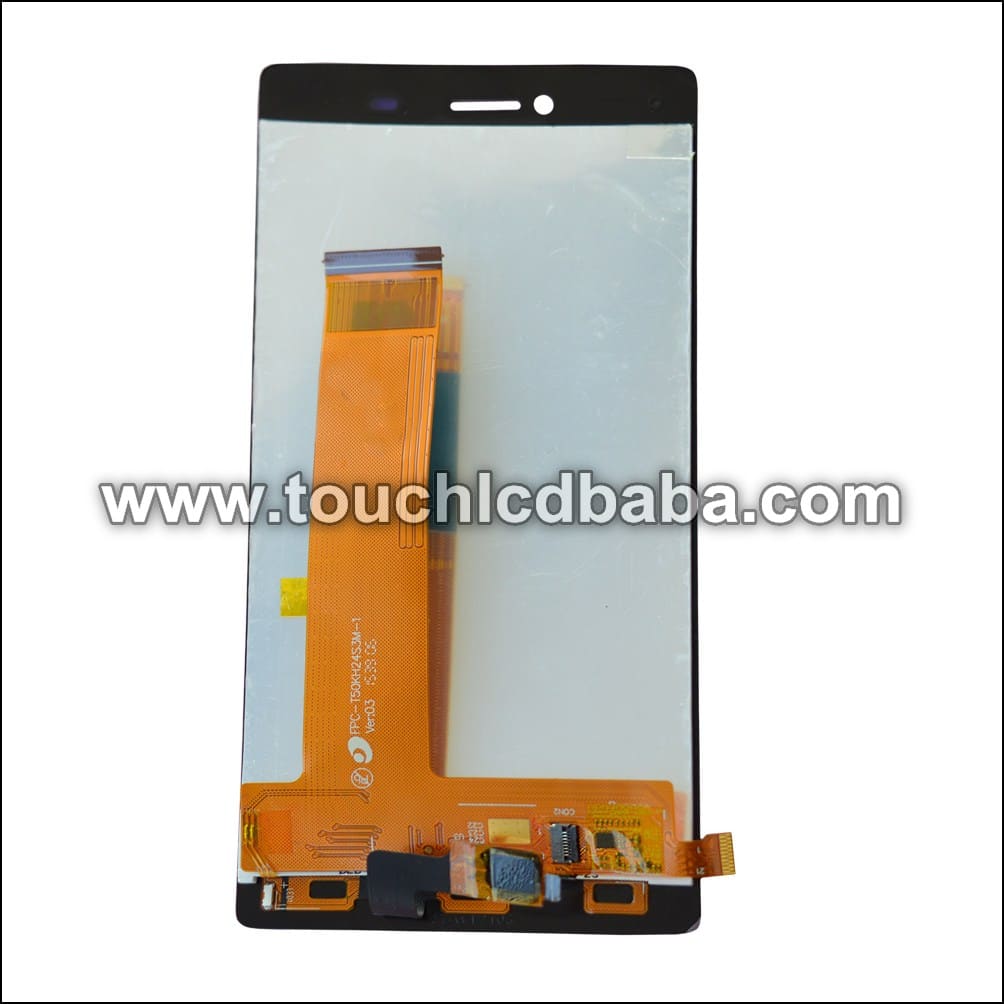 Shipping, Return and Refund Policy
All the products supplied by us come with 30 days return, refund, and replacement guarantee. To return a product, It should be in the same condition as we sent. You can't use or fix the display if you want to return it. For complete details about Shipping, Returns and Warranty, please click here.