If you arrived on Touch LCD Baba searching for the LYF Water F1 display, you are in the right place. The model number of  LYF Water F1 is LS5505. On this page, we offer a brand new display and touch screen combo for LYF Water F1, which is a perfect solution for any problems related to the display or touch screen glass. It is a complete display unit consisting of both parts (display and touch).
The LYF mobile phones were launched by the Reliance when they started their Jio Service. At that time, the customer has to purchase the phone to take advantage of Jio services. After that, the situation changed drastically, and now you can use the Jio sim card on any phone, but people still have the phones they bought at that time. If you have the LYF Water F1 phone and need a screen replacement, you can order one from this page.
Why do you need the LYF Water F1 display combo?
If you dropped the LYF Water F1 phone and the display got scratched, then there is no solution other than replacing the combo. The simple meaning of a combo is a complete unit of display and touch screen glass.
You also need to understand that the display closely attaches to the touch screen glass, and you can't replace the parts individually. Many customers call us and explain that they want to replace only the touch screen glass or only the LCD, but It is not possible. For this reason, you will need to replace the complete combo of LYF Water F1.
The combo replacement is also the fastest way to replace a broken screen, and you can quickly restore the working condition of your phone. You can order the display online and then ask a technician to fix it in your phone.
Can I use the same display in LYF Water F1 and F1s?
Our customers are often confused between these two models and end up ordering the wrong products. If you order a display for LYF Water F1 and try to use it in LYF Water F1s, It will never work. These models have a similar name, but the displays are not interchangeable.
We suggest that you don't make any assumptions and check the model number of your phone before you place an order. Sometimes, you also forget the model number of your phone and make an order based on memory. Such things often result in the wrong product, and that's why checking the model number and then ordering the product is always the recommended approach.
Why is the display not available in the local market?
The model, LYF Water F1, has turned quite old, and new stock is not available for this model. Often, The people who buy the screen have their critical data, photos, or videos stuck on the phone, so they must buy a new screen replacement. We also have this model in minimal quantity, and once it runs out of stock, we might not be able to stock it further.
You can also understand this like, the new screens are no longer being manufactured for this model as there are fewer buyers. Now the stock available in the market is close to nil and once that is sold out, you will no longer be able to find the display replacement for the said model.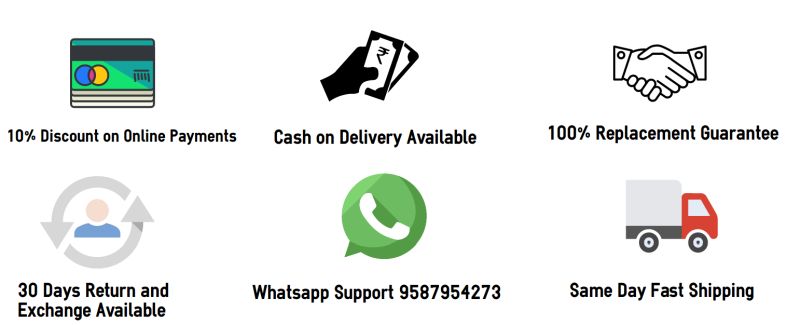 LYF Water F1 Display Specifications
| | |
| --- | --- |
| | This combo is 100% original, fresh, tested and suitable for LYF Water F1 (LS-5505). |
| | The LYF Water F1 display size is 5.5″, display type is IPS LCD and resolution is 1920×1080 pixels. |
| | You can use this combo to replace a broken display or touch screen glass. |
| | It is a complete unit of display and touch screen glass combined into a single unti. |
| | We manually test each display for 100% perfect working before dispatch. |
| | The display offers 100% the same colors, quality, brightness and smoothness. |
| | We back our products with 30 days return, refund and replacement guarantee. |
| | We ship your parcel using Bluedart, Ecom Express, Delhivery and other courier services. |
| | All the parcels are insured and any damage during transit is our responsibility. |
| | The screen replacement of Water F1 is readily available in stock most of the time. |
| | You can order the product using Cash on Delivery or Online Payments. |
Frequently Asked Questions
Q: How much does it cost to buy an original LYF Water F1 display in India?
The price of a 100% original LYF Water F1 display replacement is around Rs 2600-2800. If you buy a first copy screen replacement, then the combo costs about Rs 1400-1500 in India. These charges don't include the installation cost.
Q: Can I replace the display myself at home?
It is certainly possible to replace the scratched display at home with a new one. However, we have often seen newbies trying this at home and damaging other parts of the phone, which are not readily available.
So if you are not well versed with repairing the phone, you might run into additional issues that will cost you more than what you are trying to save. It is always a good idea to visit a technician and pay him nominal charges to install the display on your phone.
Q: How do you make sure that the new display is in working condition?
It is essential to insulate the defective screens from the good ones, and that is possible only when we test the screens one by one. Whenever we receive a new batch of screens, we use the actual motherboard of LYF Water F1 to verify the screens for flawless working.
Please note that testing the screens on the motherboard is the only way to verify the display. There is no other way that is as accurate as testing the display on the motherboard. We simulate the testing process, verify the working condition of the product, and then ship it out to the customer.
Q: Is this display 100% original as fitted in a brand new phone? 
Yes. We source the LYF Water F1 screens from the same manufacturer who makes for the company. The display supplied by us and the one you use is 100% identical and coming from the same source. There will be no degradation in the colors, quality, or brightness.
Q: How long does it take to receive the parcel after ordering?
If the stock is available, we can deliver the parcel within 3-5 days to most locations in India. If you live in a very small village or town, the delivery time can be a little longer depending on the geographical conditions. For a more precise idea about the delivery time, you can always contact us for assistance.
Q: What if the new display is found defective or doesn't work? 
We make sure to test each display religiously, and there is no chance of a defective display. Still, If you face any issues, we have a 30 days return, refund, and replacement policy to protect our customer's right. Please note that you'll be eligible for a replacement/refund only if the product is in unused condition.
If you have already pasted the display in your phone and you want to return it after a few days, that is simply not possible. A product can be returned only in brand new condition and any claim after pasting/fixing the product is not considered.
LYF Water F1 Product Photos
These are the actual photos of LYF Water F1 LS-5505 LCD display with touch screen glass. The part will come exactly as It is shown in the photos below. This is a complete combo of display and touch screen for Water F1 LS-5505.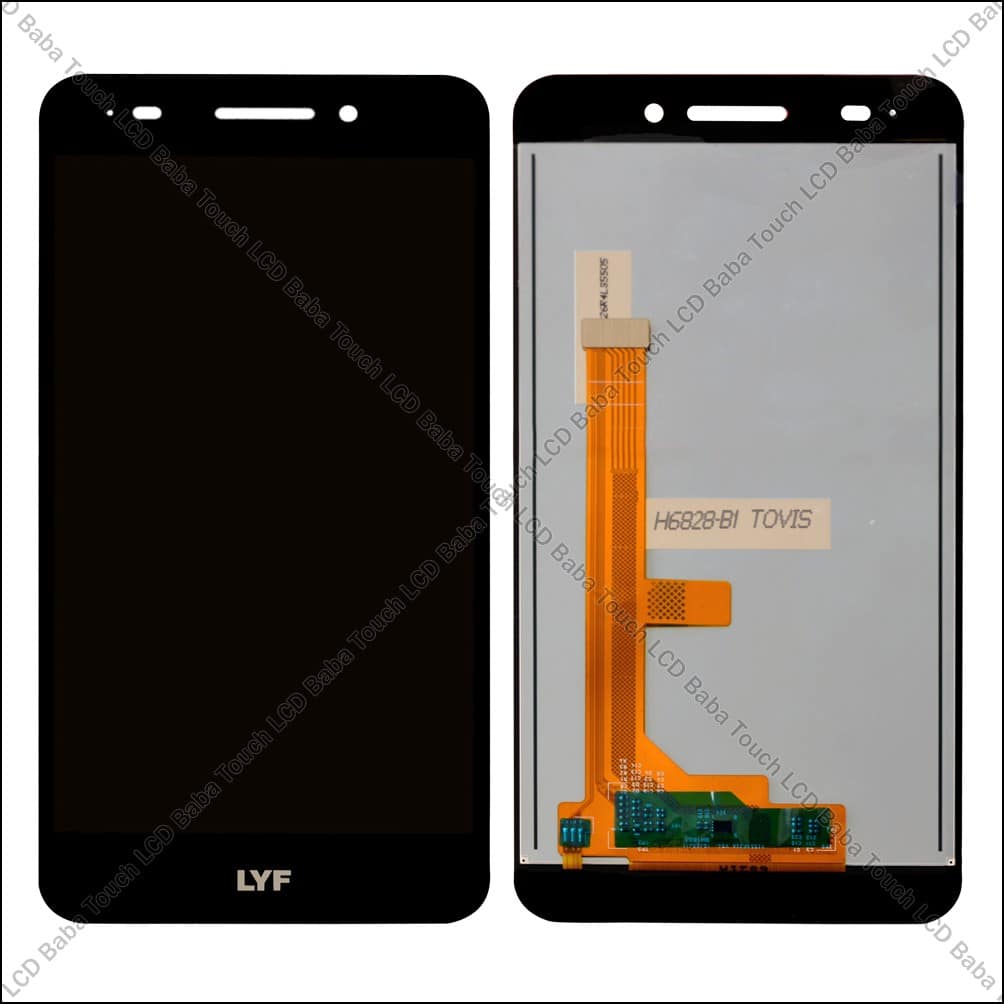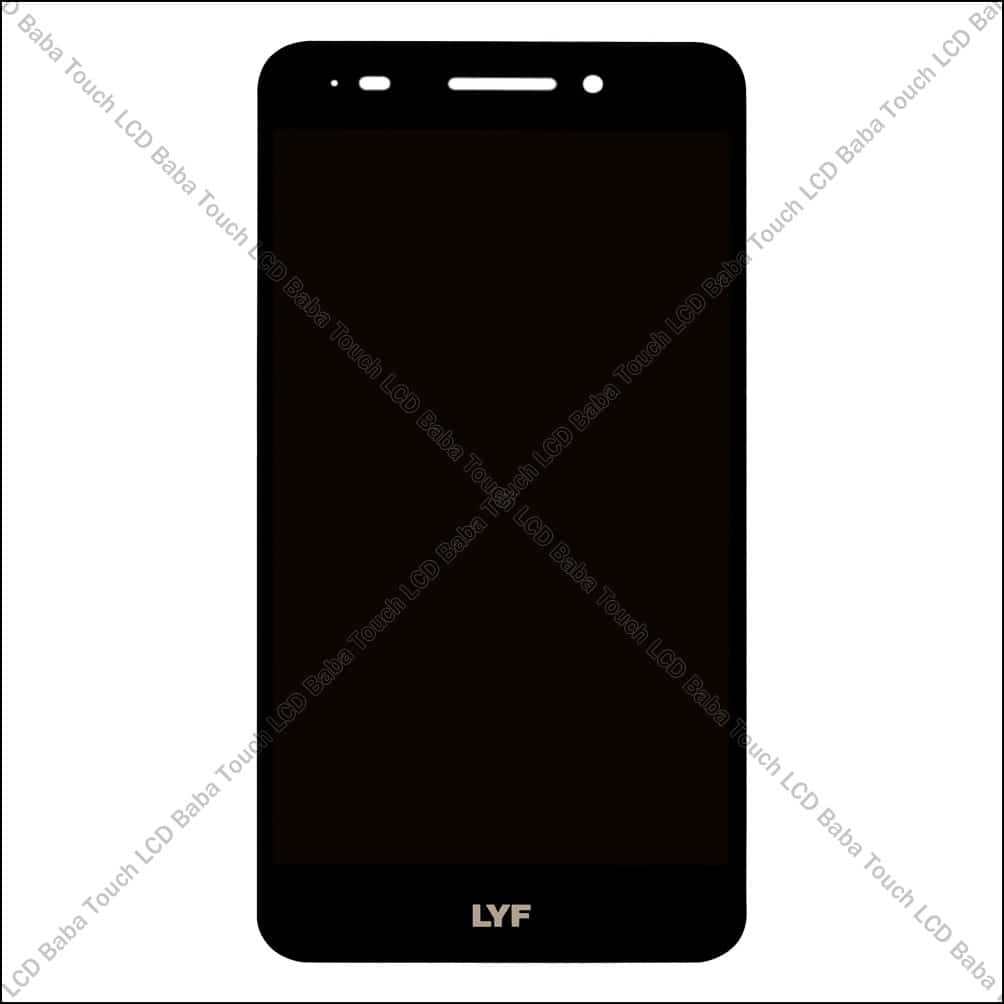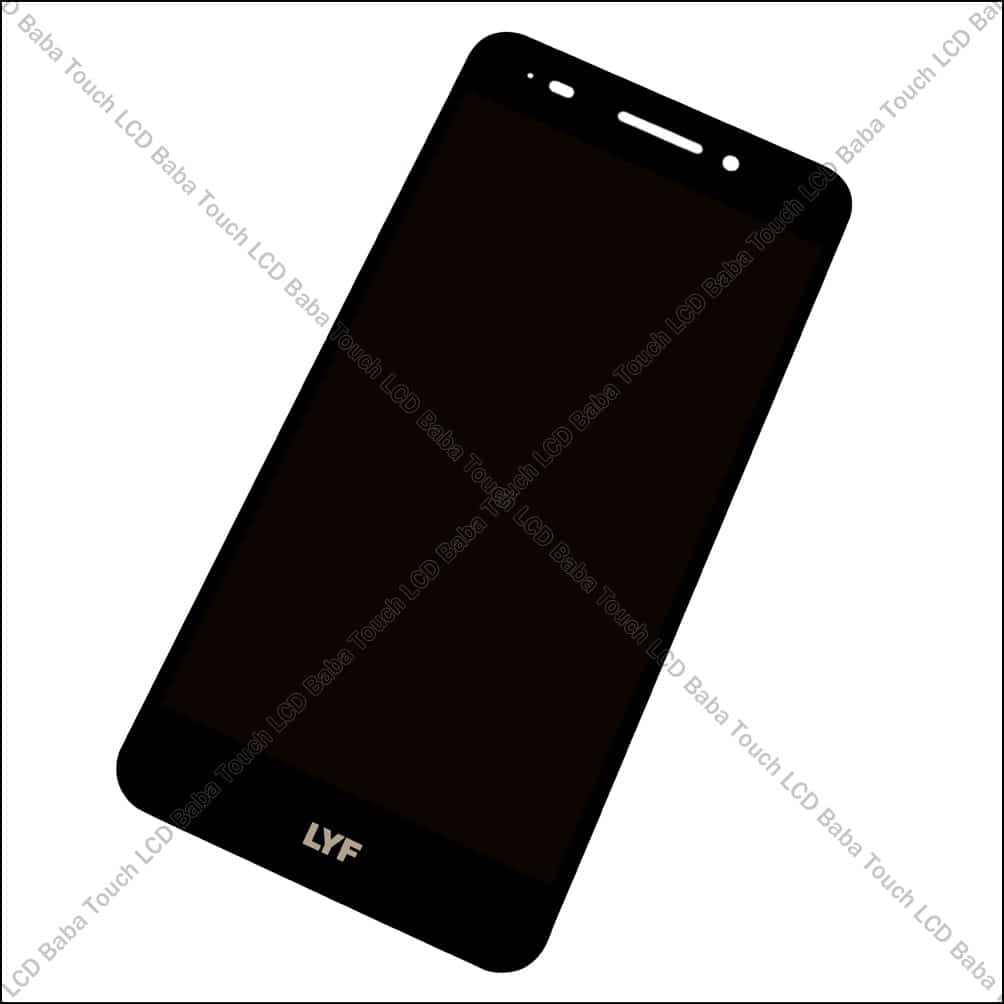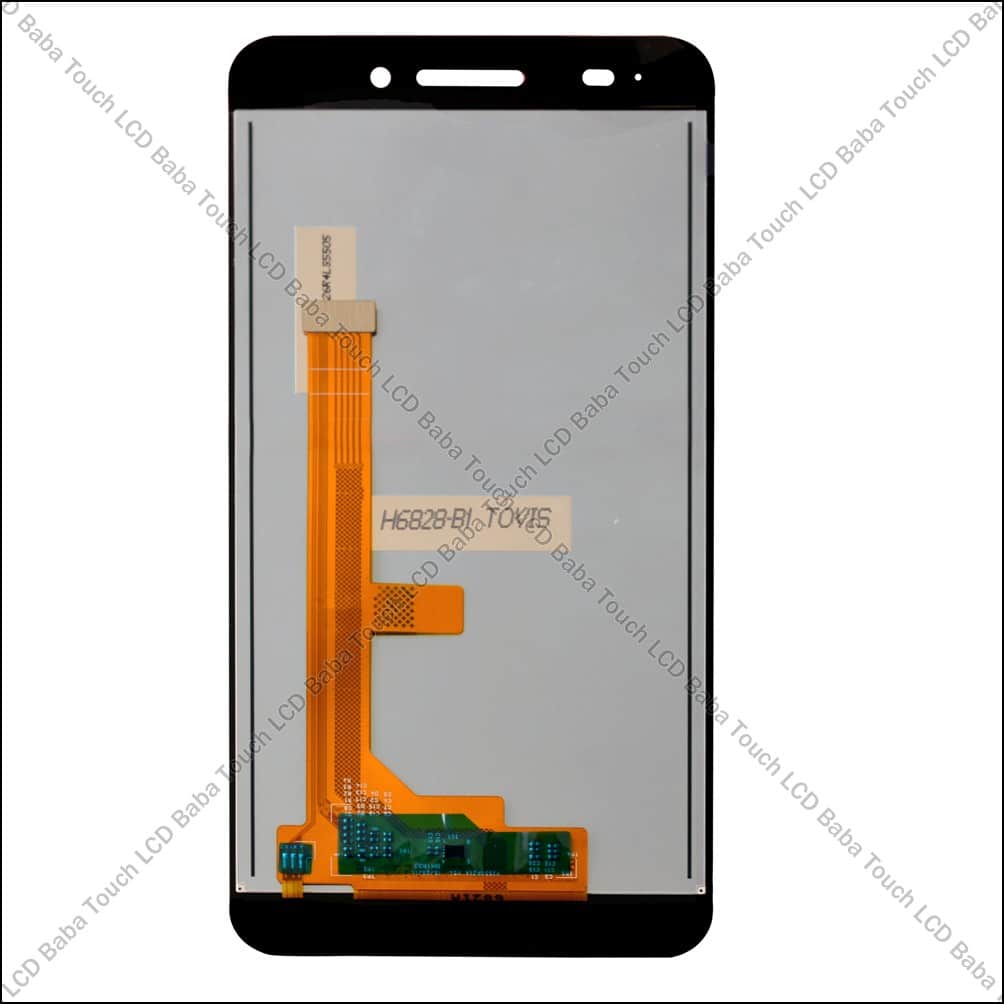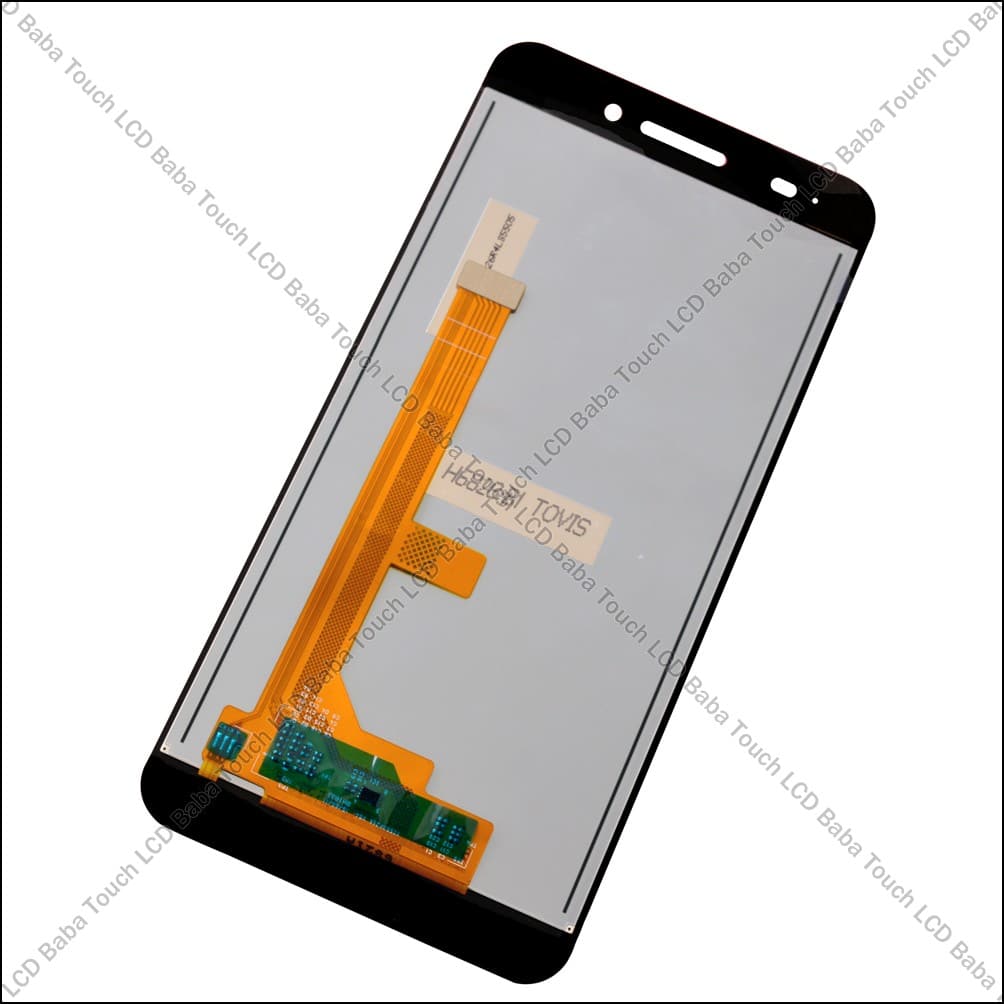 Shipping, Return and Refund Policy
All the products supplied by us come with 30 days return, refund, and replacement guarantee. To return a product, It should be in the same condition as we sent. You can't use or fix the items If you want to return. For complete details about Shipping and Returns, please click here.