Smartphones nowadays are not some mere gadgets in our lives, they are so much more, and they hold a special place in our lives today. It would certainly be miserable if the display of the Sony XA2 breaks which holds such an essential position in your daily routine. All the work that you get done through a phone remains incomplete.
If you are also dealing with a broken Sony XA2 display and looking for the original screen, we have it available on this page. A display unit can resolve all the issues related to the display or touch screen glass functionality. You just need to decouple the broken display and install a new identical display in place of it. This is how the display replacement basically works and on this page, we'll let you know the price and all other important aspects of display replacement.
What are the model numbers of the Sony XA2 Phone?
Sony is a global company and sold this model all over the world. It is likely that you bought the phone in India or maybe a foreign country. Depending on the origin country, the model number of the phone can be different. When it comes to the screen replacement, the same screen works in all of them. The model numbers of Sony XA2 are :
Please browse to Settings-->About Phone section of your phone and see the model number and device name there. You should find one of the above model numbers there and then you can be sure that you have got a Sony XA2. In case, the model number doesn't match the ones listed here, please contact our WhatsApp support at 9587954273 and we'll assist you with finding the right display for your phone.
What is the meaning of the Sony XA2 Display Combo?
Are you wondering about what is the meaning of the display combo? To make it more clear, a combo means a complete set of the display and touch screen glass closely combined into a single unit. This unit is called a Sony XA2 display combo or folder.
By design, the display and the touch screen glass are separate parts. The manufacturer makes use of LOCA (Liquid Optical Clear Adhesive) glue to combine the display and touch screen glass. The combined unit offers much more clarity, brightness, and a dust-free experience. Now when you drop the phone and the display breaks (or the touch screen glass breaks), you can't replace the components individually and that's why the Sony XA2 combo is used.
I heard only the glass can be replaced. What is that?
The only glass replacement done locally is a cheap tactic that makes money for the technicians. You'll find lots of technicians repairing a broken screen by replacing the original glass with a duplicate one. This way, you get a compromised product that breaks again and again without any big efforts on your part. The duplicate glass breaks very easily and that's why companies use Gorilla Glass or similar robust technologies to protect the display and touch screen glass.
The local glass can not furnish the same quality as the original and your phone looks so sub-standard after the glass replacement. Customers often argue that glass and display are separate parts and when they can be combined in the factory, then why they can't be replaced individually. Please note that factories have fantabulous machines for making such products and the workaround techniques used in local markets are nowhere near to them. A factory-assembled display results in a product that goes into brand new mobile phones and locally made products can't even come closer to them. The actual factories have direct access to the original material while the local vendors make use of cheap quality material to repair the screens. We hope now you understand the difference.
Sony XA2 Display Specifications
| | |
| --- | --- |
| | This combo is 100% original, tested, and suitable for Sony XA2. |
| | The Sony XA2 display size is 5.2″, the display type is IPS LCD and resolution is 1080 x 1920 pixels. |
| | It is a complete unit of display and touch screen combined into one. |
| | You can use this display unit to replace a broken display or touchs screen glass. |
| | The touch screen glass comes along with Corning Gorilla Glass 4 protection. |
| | We supply 100% original parts and that's why the display quality is simply superb. |
| | Our QC team tests each screen one-by-one on the motherboard of Sony XA2. |
| | We don't ship any products to our customers without testing them first. |
| | You should always test the display before installation and don't remove warranty labels before that. |
| | The display replacement is readily available in stock and turnaround time is very fast. |
| | You can order the product using Cash on Delivery or Online Payments. |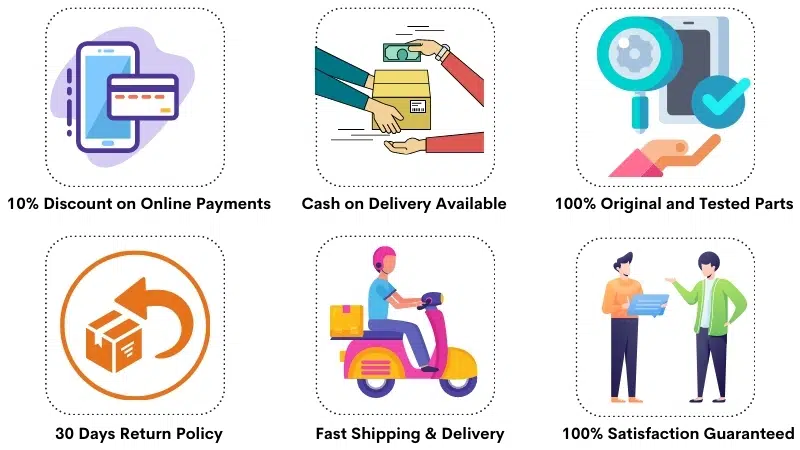 What are you display replacement options?
You will have no issues while searching for a replacement for a Sony Xperia XA2 display replacement because loads of options are available online and offline. The only thing you need to focus on is picking a display product carefully because 99% of products are duplicates sold under different names like a first copy, OG Quality, 99% Quality, Best Quality, etc. Here are your display replacement options :
A) Official Service Center
This option is good for customers who have no problem paying unrealistic prices. The biggest advantage of this method is a guaranteed genuine spare part and proper fitting. This option may not suit everyone because service centers are often not available everywhere. The spare parts availability is another issue and you've to stand still for a few weeks until the part arrives. If the model is 2-3 years old, you are going to have a hard time finding the spare in the service center.
B) Local Market Repairs
This option is the cheapest in terms of investment and you get a very low-quality product in return. The local markets are filled up with replica screens and if you use those screens, the overall display quality will come down to 40-50% of the original. You should not spend your money on these cheap duplicates because they are made of really low-quality material. Low costs will undoubtedly attract you as customers, but truth be told, they are not worth your hard-earned cash as you've to purchase such screens again and again. When you add up the total cost, it well goes beyond the original screens' price.
C) Buy Online and Assemble Locally
This option is a very good one provided you buy from the reliable online vendors who sell original spare parts. This option is winning the hearts of customers because it offers reasonable pricing and original products. In case you want to buy online a display for a low price and don't need the original, better purchase it locally with the installation service. If you don't want to compromise on the quality and need a 100% original display, you can confidently buy from Touch LCD Baba. All the cheap options you see online are duplicate screens without a single thought.
Questions and Answers
Q: How much does it cost to replace a broken Sony XA2 display in India?
The price of a 100% original Sony XA2 display replacement is around Rs 3400-3500. If you buy a first copy screen replacement, then the combo costs about Rs 1300-1500 in India. The quality difference is huge between a copy and the original one.
Q: Why are the cheaper options in the market not good?
Markets offer you alternatives that are so cheap that they entice the customers at the first glance. These options look like a good deal because they cost less, but people are unacquainted with the fact that they are ultimately going to pay more for this in the future because these cheap options are not qualified for long term use and break again very easily.
These inexpensive options are plain duplicates of the original display products and the quality resemblance of these products is barely 40-50% to the original. These low quality, cheap products just bring the overall functionality of your phone a level down and if you've no problem with it, you can buy them as per your requirement.
Q: Why do the first copy duplicate screens cost less?
Low quality costs less, and high quality costs more. It is the one simple rule these markets run by. These duplicates cost low because the display glass, light reflectors, and touch screen glass all are made of the worst quality material. This is how the cost comes down and that's why such screens cost less.
Q: Is the new Sony XA2 display equipped with gorilla glass?
Yes. The display we provide comes equipped with Gorilla Glass 4 protection and this is probably the best feature of purchasing a 100% original screen. You get the same original protection and you can easily use your phone for more than 2-3 years without any issues.
Q: I play games on my phone. Should I purchase the first copy?
You should not. A first-hand duplicate product would ruin the entire gaming experience for you. If you replace your display screen with a first copy product, the touch screen will not be as fluid as before and you'll not be able to use the gaming functions because the touch screen is not precise and doesn't support multi-touch features.
Q: What can I do if the new Sony XA2 display is not working?
We supply all the screens after testing them one-by-one. Still, we are more than happy to assist you with any issues you are facing during the testing of the product. If you test a display and face any issues, you can always contact us for a return, refund, or replacement within 30 days after receiving the product. Please note that the warranty is void if you install/paste the display on your phone. After installation, you can not return or replace a display under any circumstances.
Q:  Can I do the self-replacement at home?
You can only if you are a professional technician, or else, we wouldn't recommend it to you. Installing a touch screen glass is not a cakewalk, and it is a fragile piece of machinery that is equally complicated. You might end up ruining your whole phone and your money going down in the drains. We would suggest that have a technician install it for you and that wouldn't cost you more than 300 rupees.
Sony XA2 Display Photos
These images show the actual Sony XA2 Display and Touch Screen combo you'll receive after you place an order. This is a complete folder consisting of the display and touch screen both. You can buy this panel and easily replace it with help of a mechanic. This panel is 100% tested and guaranteed defect-free. All the parts supplied here also comes with 30 days replacement guarantee.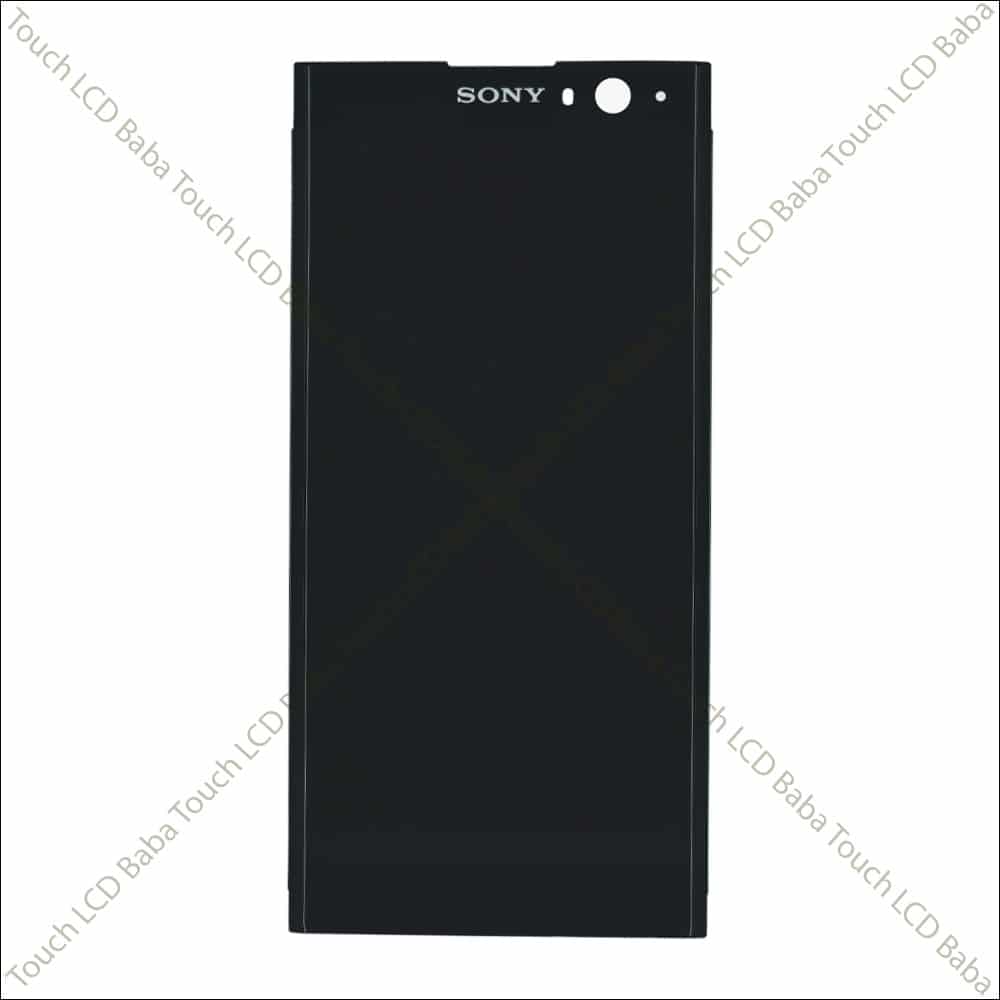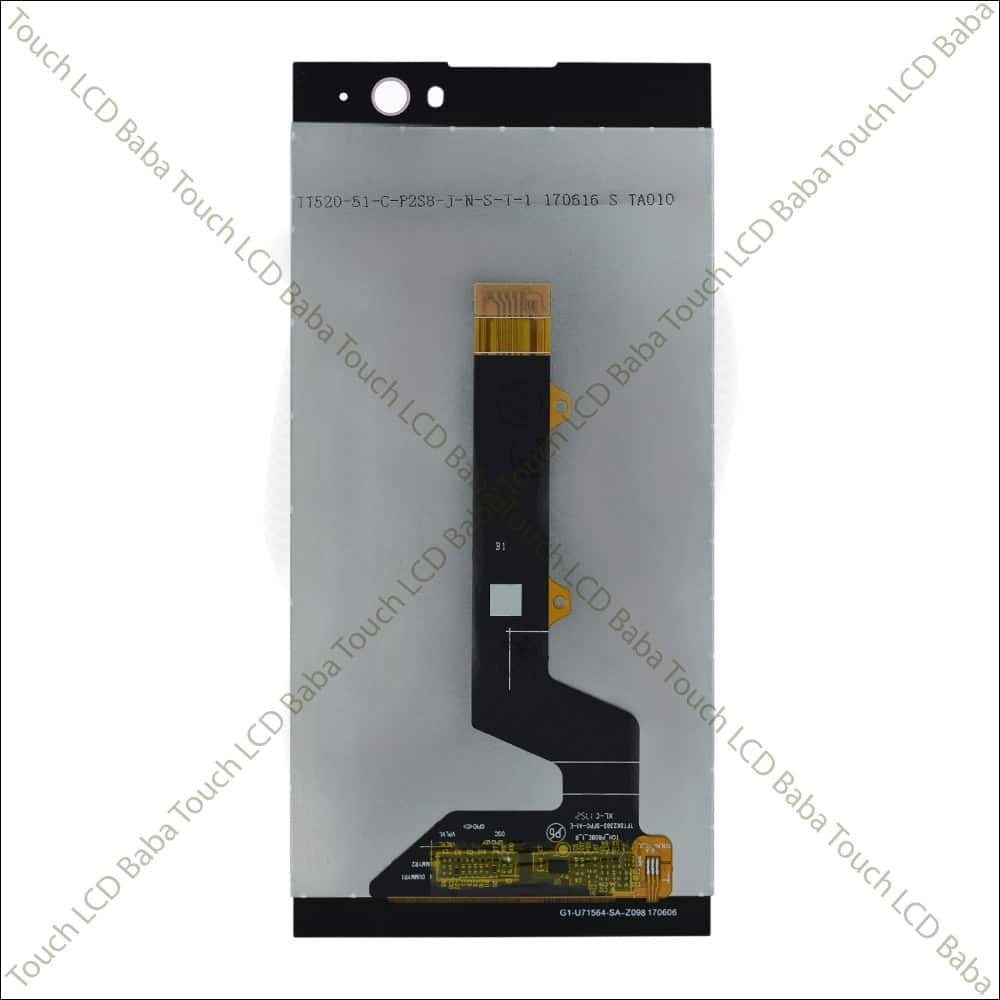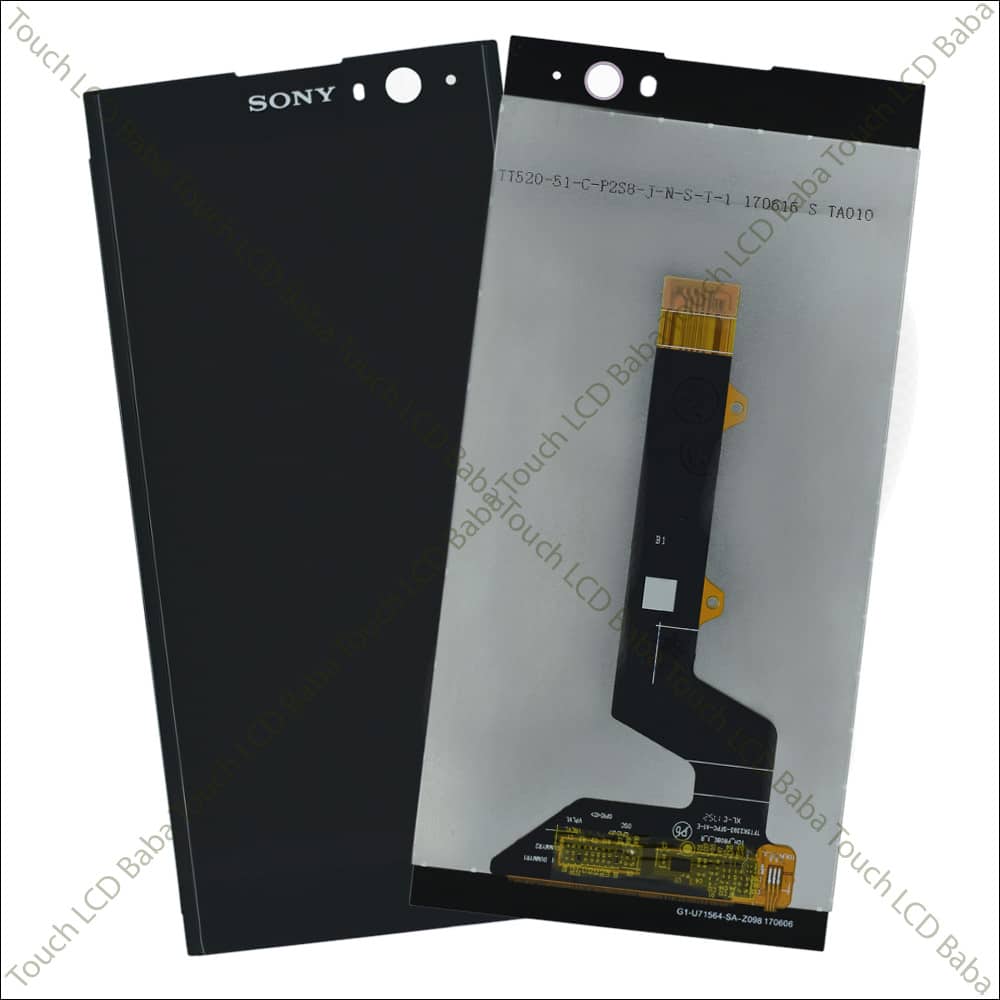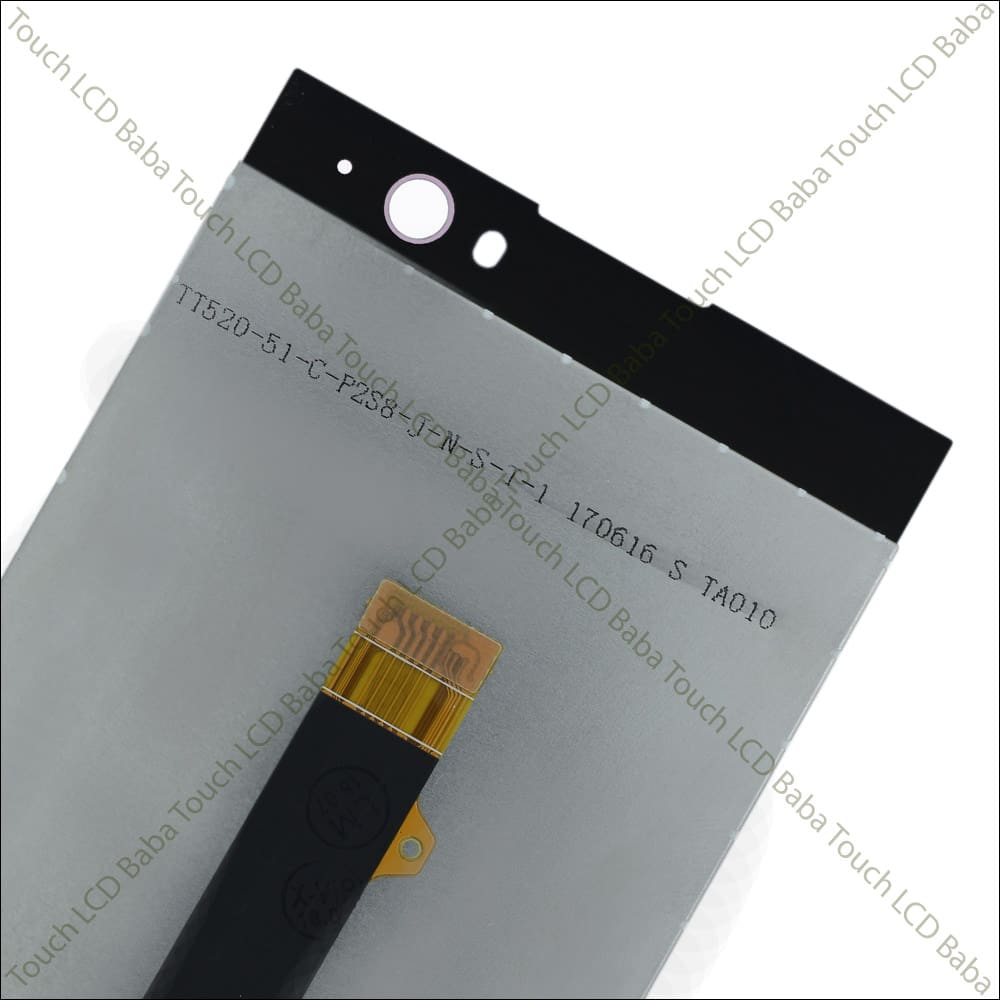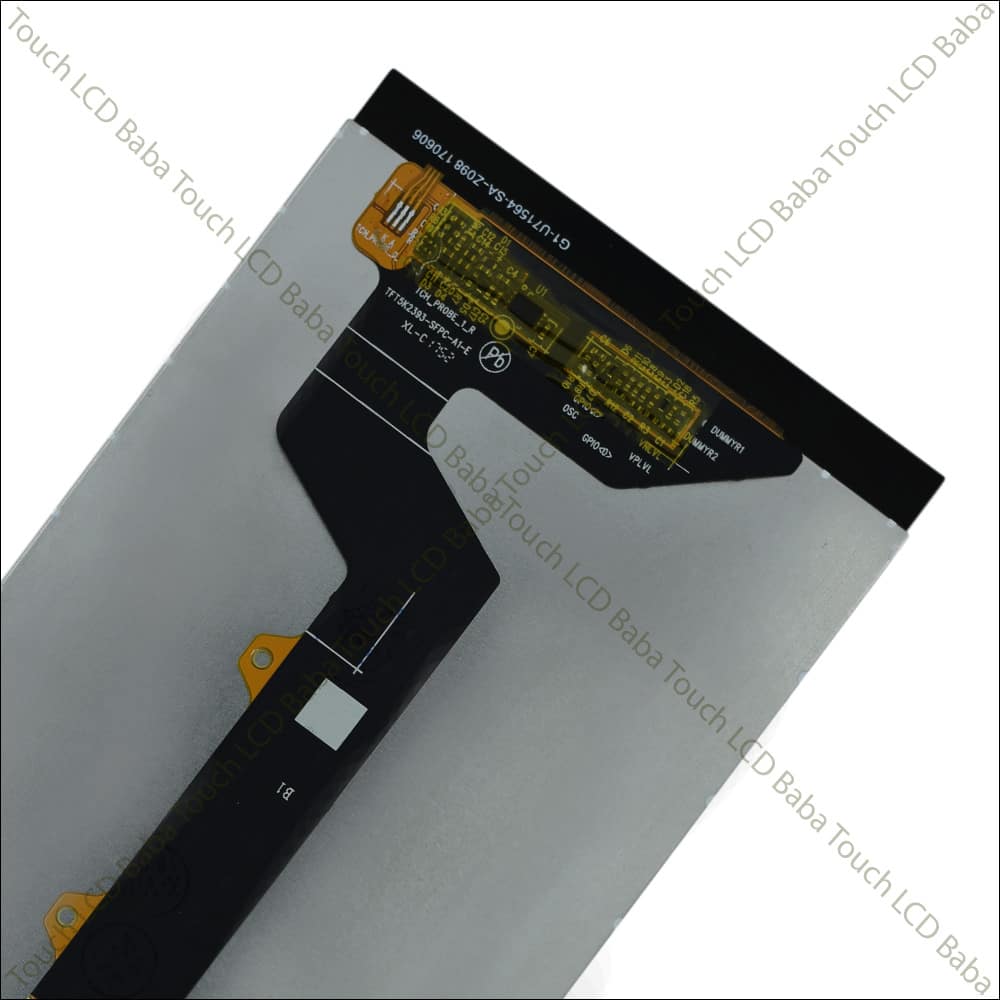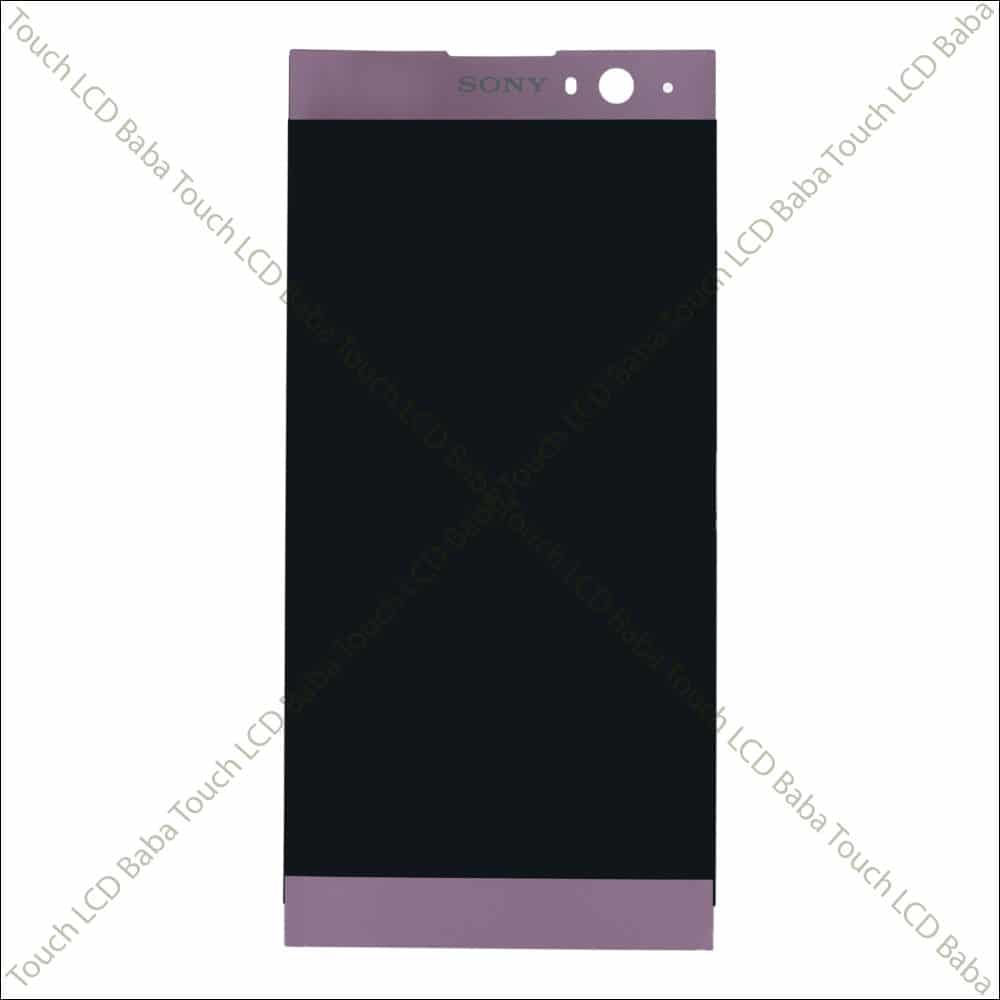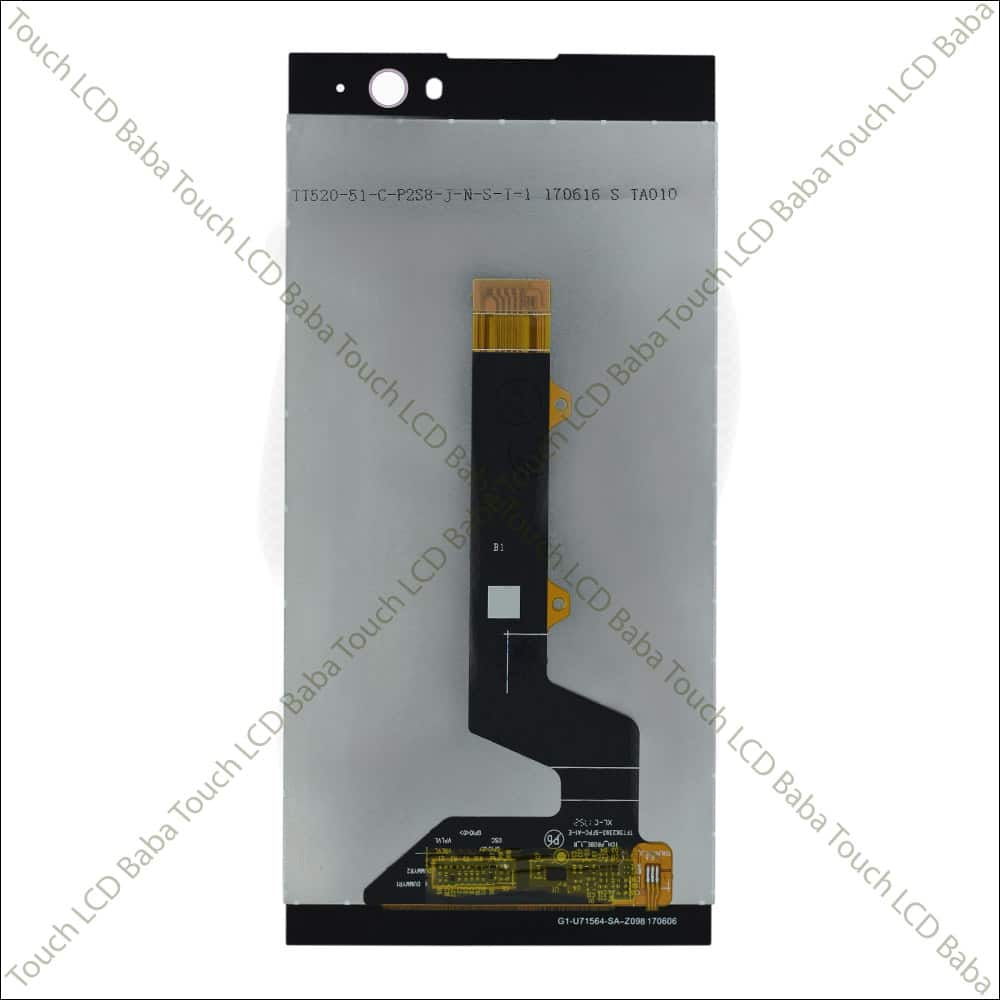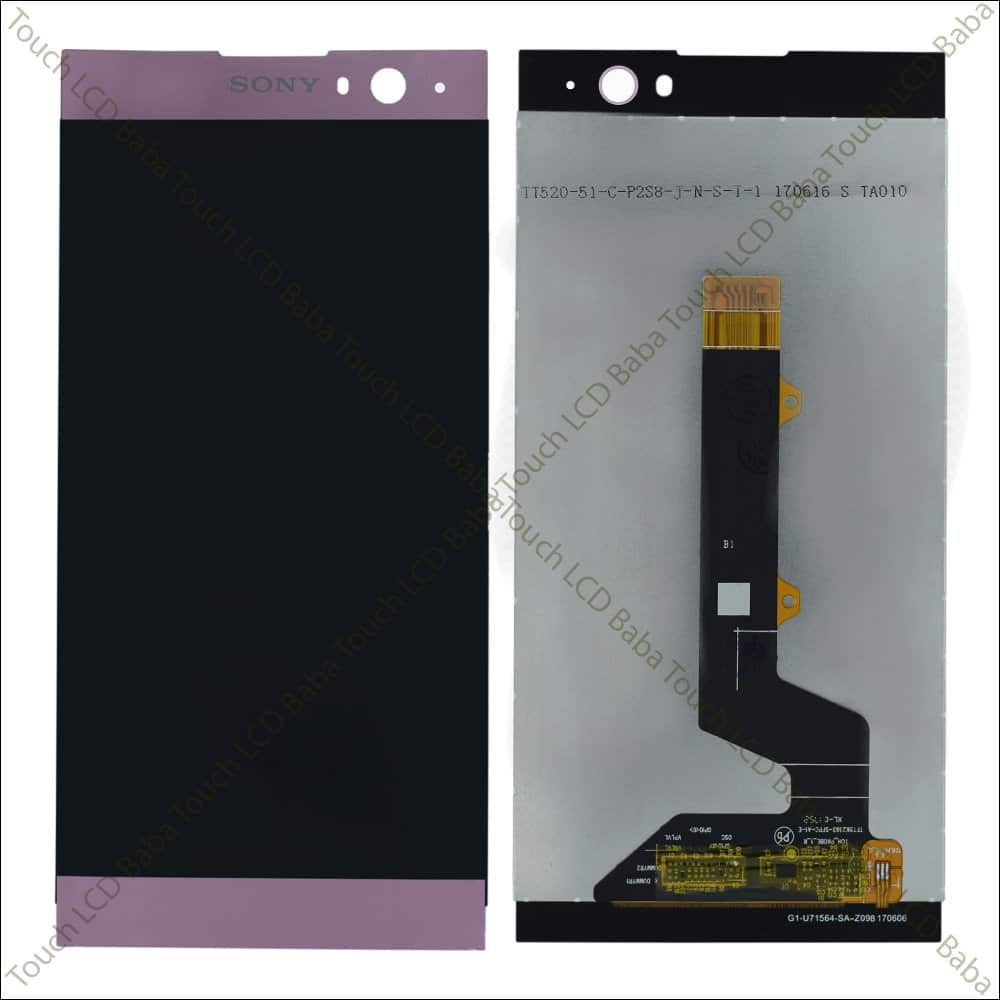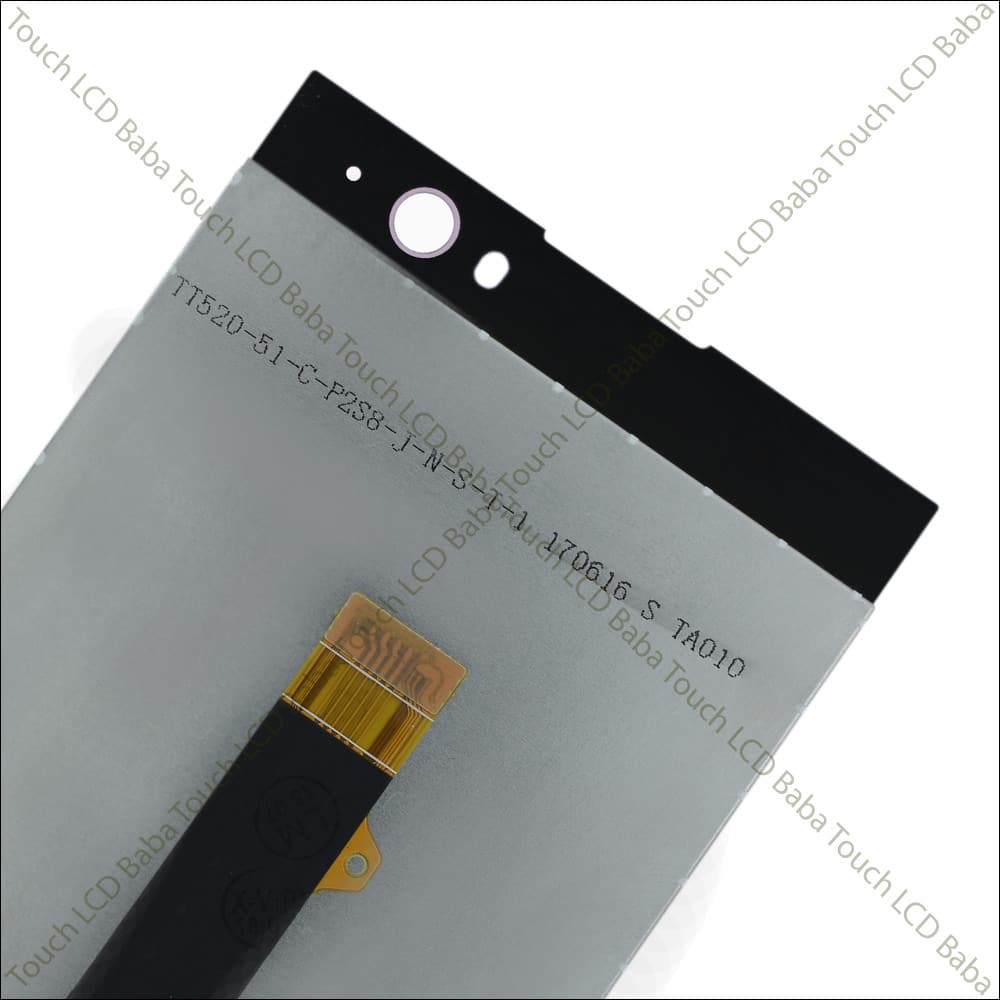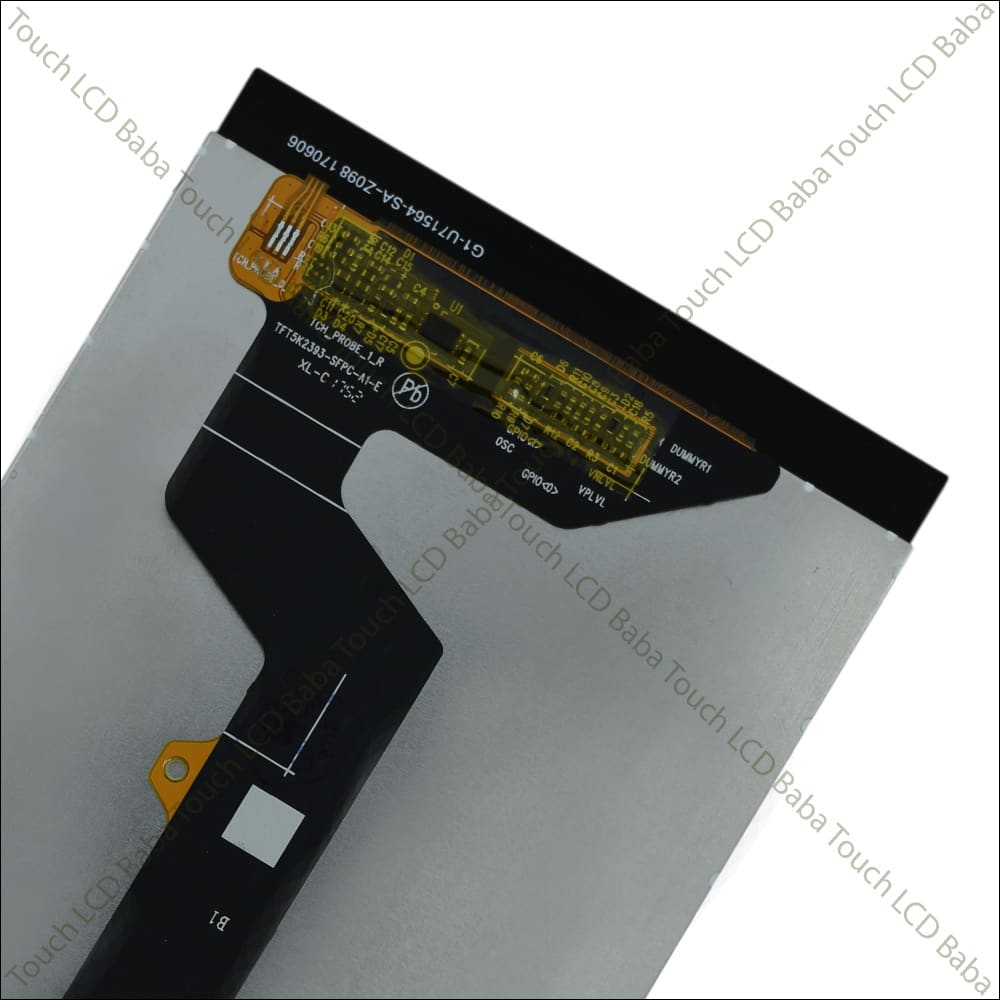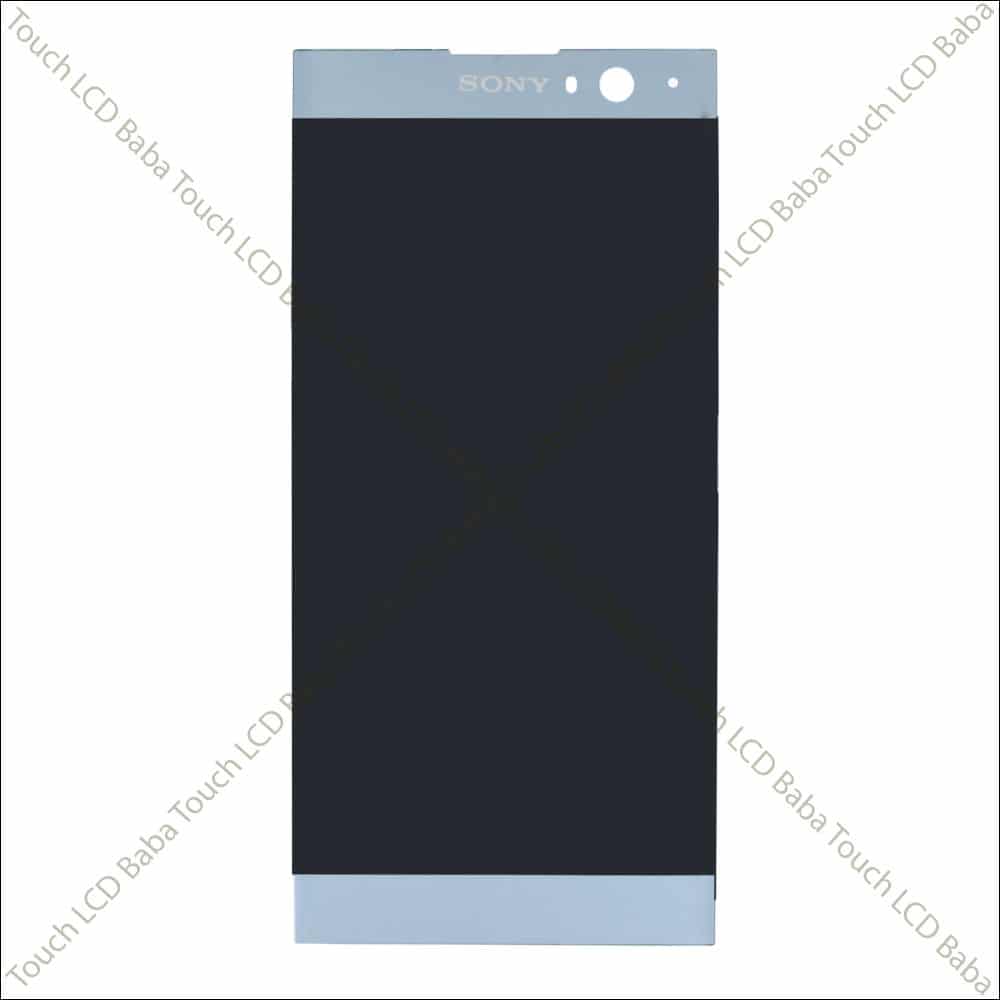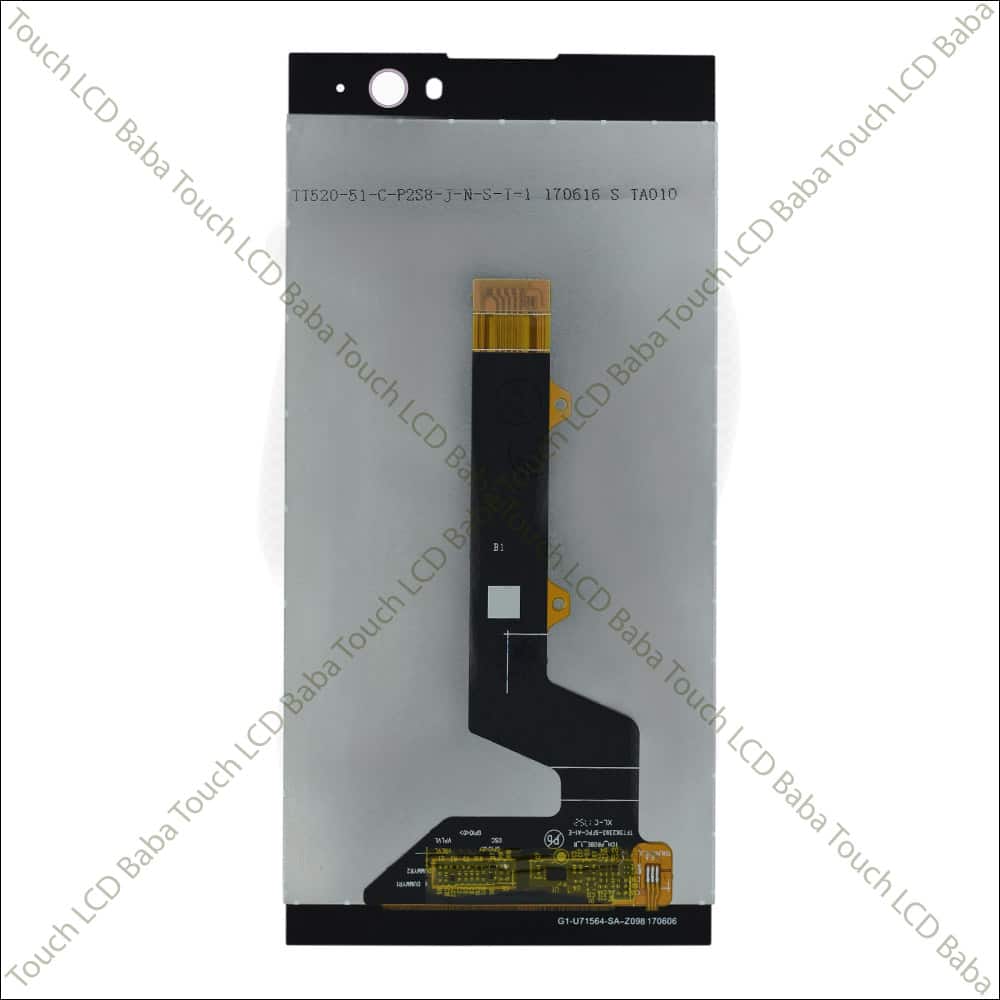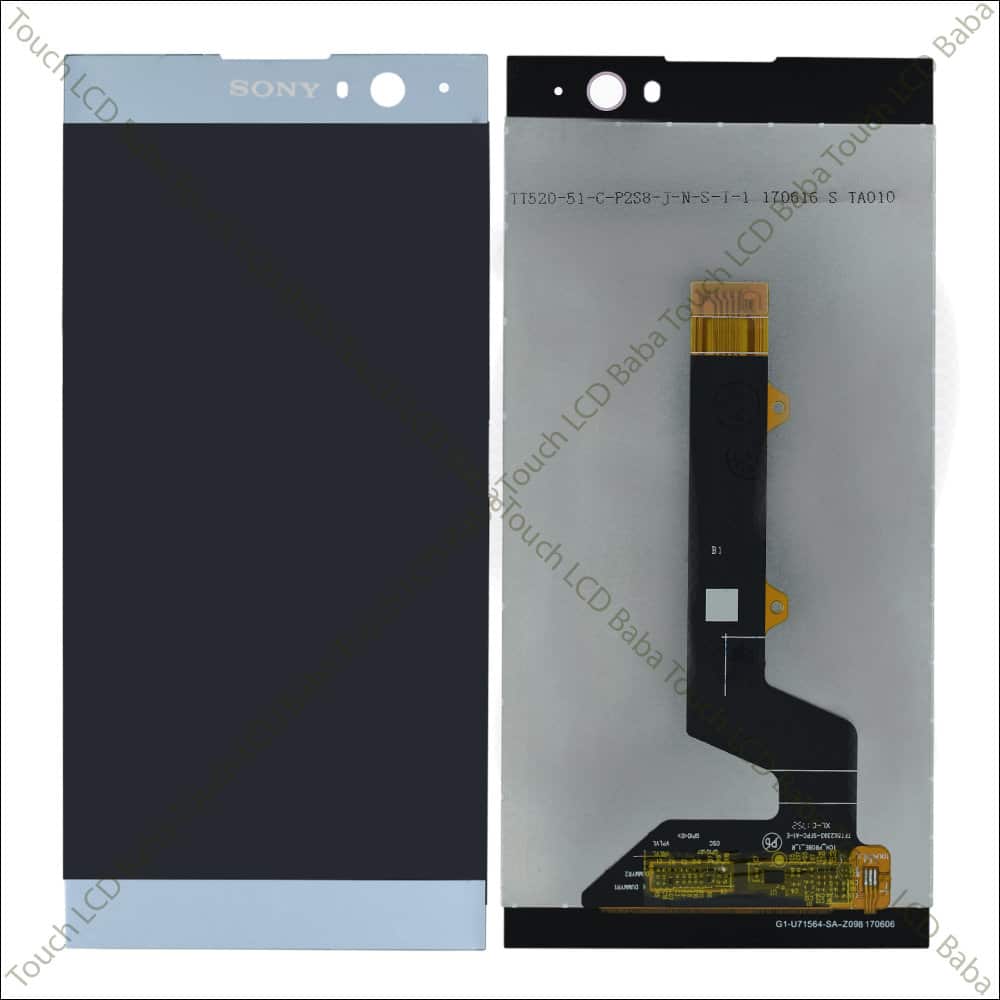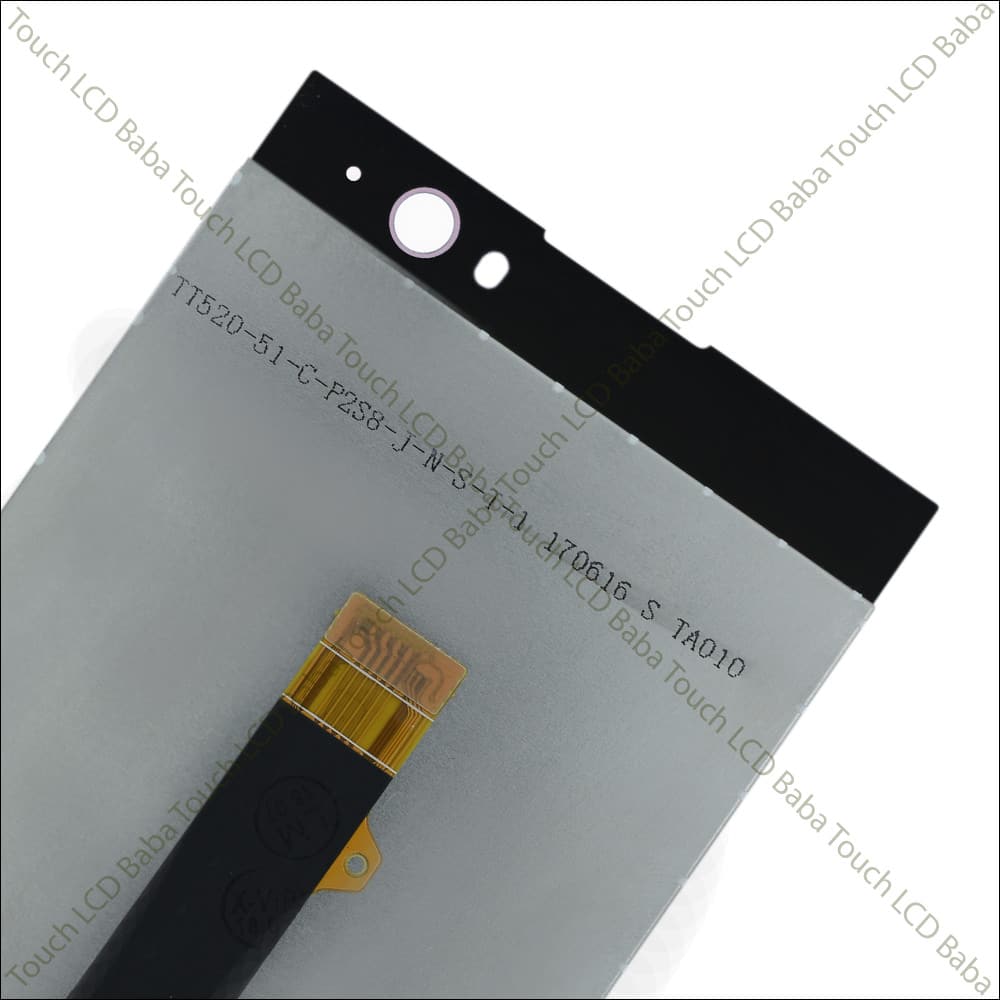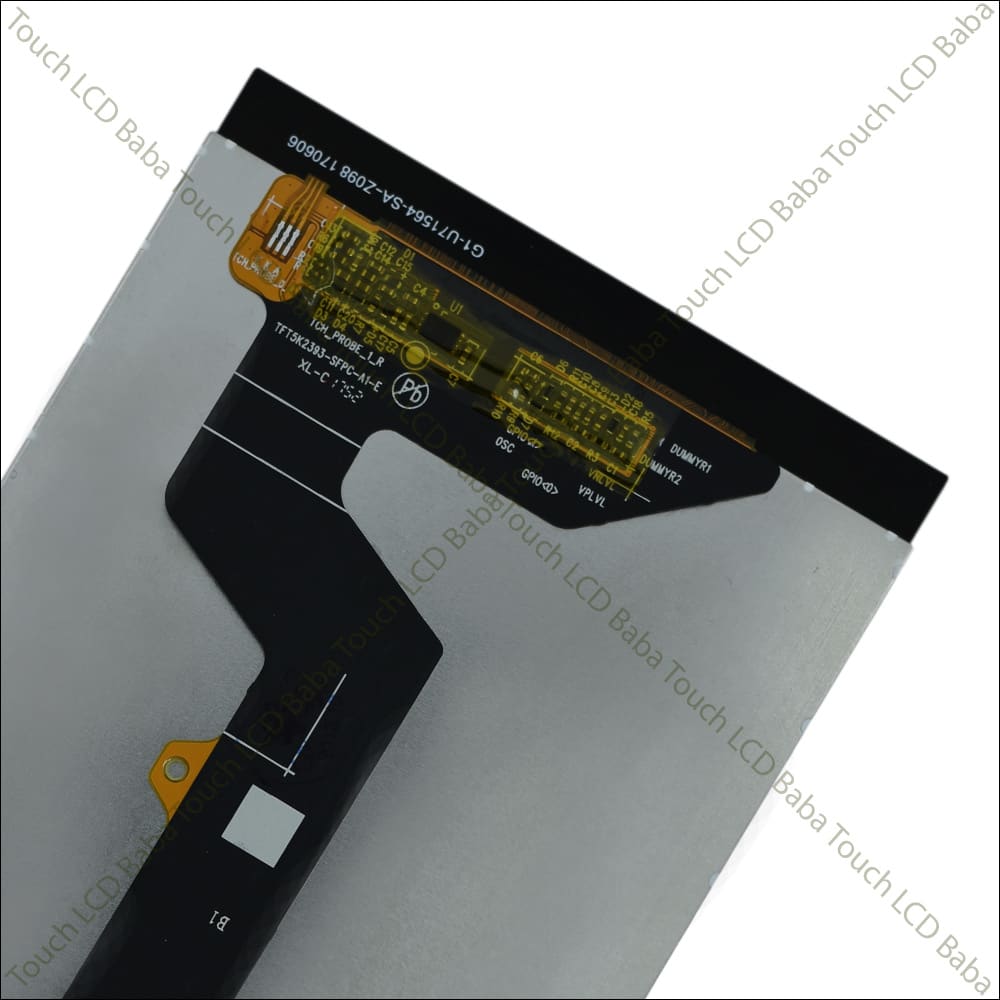 Shipping, Return and Refund Policy
All the products supplied by us come with 30 days return, refund, and replacement guarantee. To return a product, It should be in the same condition as we sent. You can't use or fix the items If you want to return them. For complete details about Shipping, Returns and Warranty, please click here.