Vivo is the fastest growing mobile phone company in India, and on this page, we offer a display replacement for Vivo Y53. We believe that you found Touch LCD Baba while searching for a screen in Google, and we would be more than happy to provide the desired spare part for you.
A broken mobile phone screen is nothing new and happens to almost everyone. After damaging the display, you certainly want a new one, and we want to guide you in the right direction. All the information on this page is beneficial for anyone looking for a display replacement for Vivo Y53.
Vivo Y53 Display Specifications
| | |
| --- | --- |
| | This display is 100% original, tested and suitable for Vivo Y53, model number 1606. |
| | The Vivo Y53 display size is 5.0″, the display type is IPS LCD and the resolution is 540 x 960 pixels. |
| | It is a complete combo of display and touch screen digitizer glass combined into a single unit. |
| | You can use this combo to replace a broken inner display or top layer of touch screen glass. |
| | The top layer of touch screen glass comes with Corning Gorilla Glass 3 protection. |
| | The new display offers 100% the same colors, quality and brightness as before. |
| | We test each display on the actual motherboard of Vivo Y53 before dispatch. |
| | We back our products with a 30 days return, refund and replacement guarantee. |
| | You can return a product to us within 30 days after delivery in unused condition. |
| | The stock is readily available and shipping time is very fast. |
| | You can order the product using Cash on Delivery or Online Payments (10% discount). |
What do you need to replace a broken Vivo Y53 display?
Please note that the display and touch screen digitizer glass are both combined in Vivo Y53. In simple words, the touch screen glass goes hand in hand with the display, and it is not the right approach to replace only the glass. To replace a broken display (or touch screen digitizer glass), you need a brand new unit that consists of a display and touch screen glass.
A technician will decouple the broken part from your phone and install the new display. Please note that new screens are readily available, but you need to choose whether to purchase an original product or a duplicate one. It would help if you always kept in mind that all mobile phone screen replacements are not equal, and the prices will vary depending on the quality.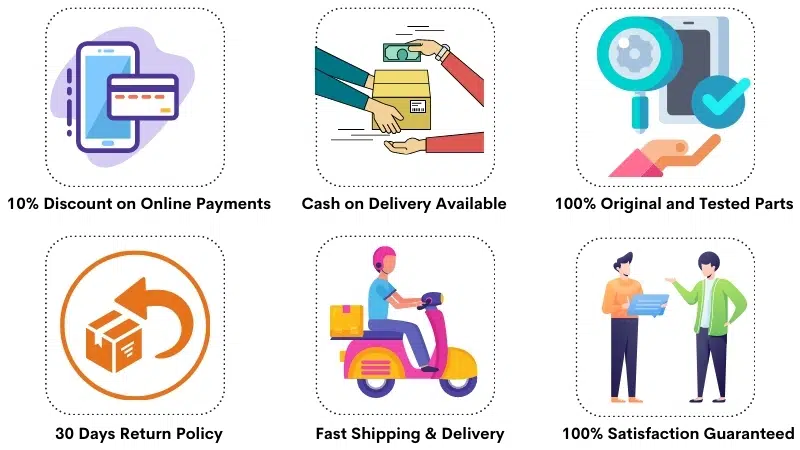 Should you replace the combo or only the touch screen glass?
Customers are often confused about whether they should replace the complete combo or only the touch screen glass. When only the top layer of touch screen glass breaks, customers mull about replacing only the glass and reusing the inner display. The sole purpose of this theory is to save money by employing low-quality solutions.
Please note that the combo replacement option is followed by the service center and everyone else dealing in original quality products. An original combo is equivalent to the display fitted in a brand new phone, and we also follow the same path. That's why we recommend replacing the broken display with an original display unit to enjoy the same quality as before.
The touch screen replacement is also possible, but it comes with many drawbacks, and the biggest drawback is its quality. If you opt for only glass replacement, there is no guarantee that everything will work out as desired. These are the drawbacks of only glass replacement :
The only glass replacement uses duplicate spare parts, which never last long.
Frequently, the display also breaks while separating it from the touch screen glass.
The duplicate touch screen glass breaks again within a month in most cases.
You can't enjoy the same accurate typing and smooth touch screen input as before.
A duplicate touch screen glass costs only Rs 100, and you'll lose a lot of money in this option.
If you replace only the touch screen glass, you'll have to replace it again and again. That's because the touch screen glass will break now and then. The companies who make duplicate spares have only one goal, sell a duplicate product for the lowest price as many times as possible to a customer. The final investment in duplicate products always surmounts the investment in original products.
Common Customer Questions
Q: How much does it cost to replace a broken Vivo Y53 display in India?
The price of a 100% original Vivo Y53 display replacement is around Rs 1800-2000. If you buy a first copy screen replacement, the combo costs about Rs 1100-1200 in India. You may have to pay additional repairing charges on top of the display's price to a mechanic.
Q: Which color's display should I purchase?
The Vivo Y53 display replacement is available in 3 colors, Black, White, and Golden. You should purchase a display that matches your phone's color. It means that for a black color phone, you should buy the black display and vice versa. It is also alright to change the display's color, i.e., you can install a golden/white display on a black color phone without any problems.
Q: Do you have any affiliation with the official Vivo Service Center?
No. We have no affiliation with the official Vivo Service Center. Touch LCD Baba is an individual entity dealing with original mobile phone spare parts. If you need one, you can order from our store and then install it with the help of a local technician. Millions of customers purchase screens online and install them locally without any problems.
Q: Where can I find the official Vivo Service Center in my city?
Many customers ask about the location of the Vivo service center in their city. As we have no affiliation with the service center, we have no idea of the exact locations. Still, anyone looking for the official service center should visit the Vivo Official website and navigate to the Service Centers section to find the nearest service center to your location.
Q: Where can I purchase only the touch screen glass?
We are sorry but only touch screen glass is not available with us. Such products are readily available in the local market and if you want to purchase them online, visit other websites that deal only in duplicate spare parts.
According to us, the duplicate spare parts should be non-existent, but as customers prefer cheap products, you can find heaps of duplicate touch screens everywhere in the market.
Q: What is a first copy or OG quality display?
The most simple meaning of a first copy or OG quality display is a duplicate display replacement. As we outlined before, all screen replacements are not original, and low-quality products are sold as a first copy in the local market.
If a shopkeeper tells you that he'll install an OG quality display, it means that he has a duplicate product, and you'll get around 50% quality of the original. These products cost half of the original screen's price but offer bad quality.
Q: Is it possible to spend less and get the original product?
Please note that original screen replacements are not cheap by any means. Many customers assume that an original display shouldn't cost more than Rs 1000 and end up buying crap products.
If you take a real-life example, you can clearly understand that any quality product costs a considerable amount of money and low-quality products are available for throwaway prices. The same is also true here; duplicate screens are always cheap while originals are costly.
Q: How to identify the original display before installation?
Many technicians in the local market dupe customers, i.e., they promise the original display but install a duplicate one. Customers often complain that a local technician fooled them and charged a lot of money for a counterfeit product.
It commonly happens because you don't know much about screen replacements. To avoid such situations, we suggest that you should always test the display yourself before installation. You can easily identify a duplicate display by its looks and extremely low-quality output.
Never allow a technician to install the display on your phone without your nod, and you'll never waste your money again. Always ask a technician that you want to test the display yourself and verify its quality before installation. That way, you can refuse the installation when you find that the display's quality is very low and it is not an original product.
Vivo Y53 Display Photos
These photos show the actual product you'll get after your order. The display replacement you see below is a complete display unit suitable for Vivo Y53. This part comes exactly as shown in the photos below :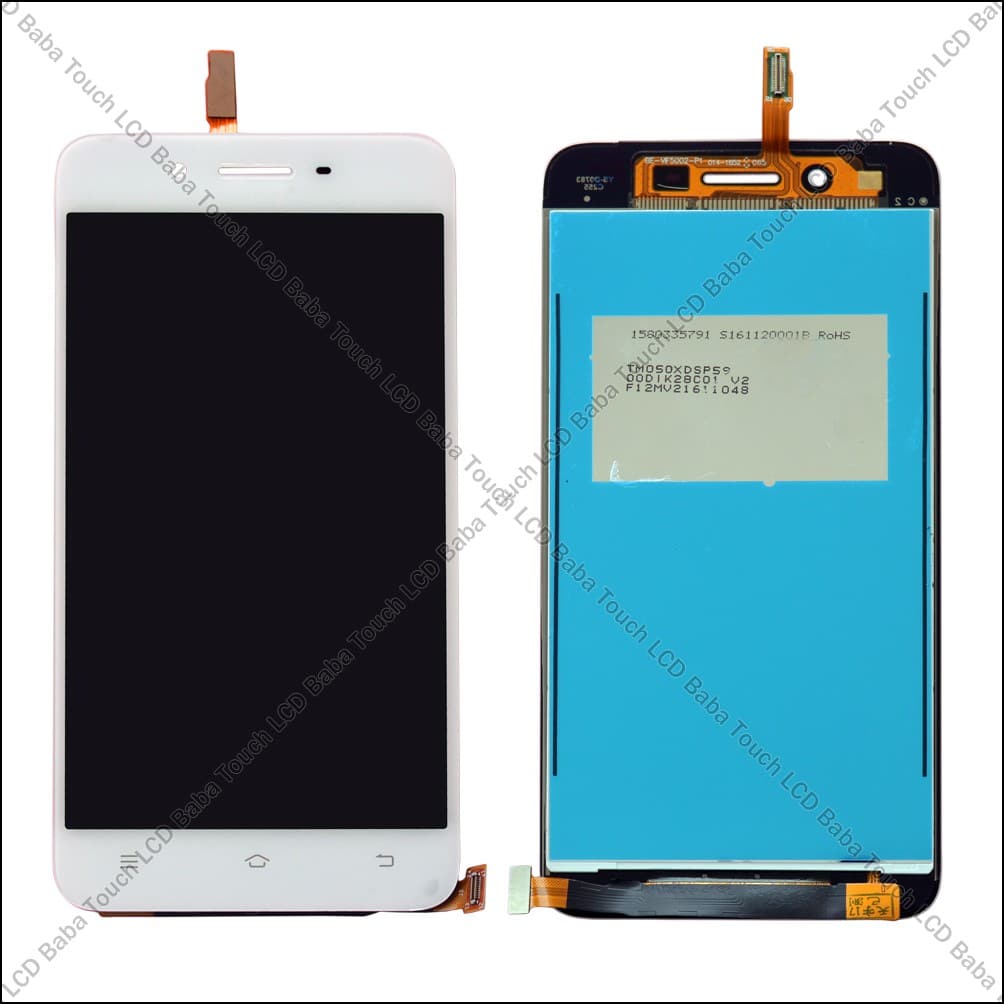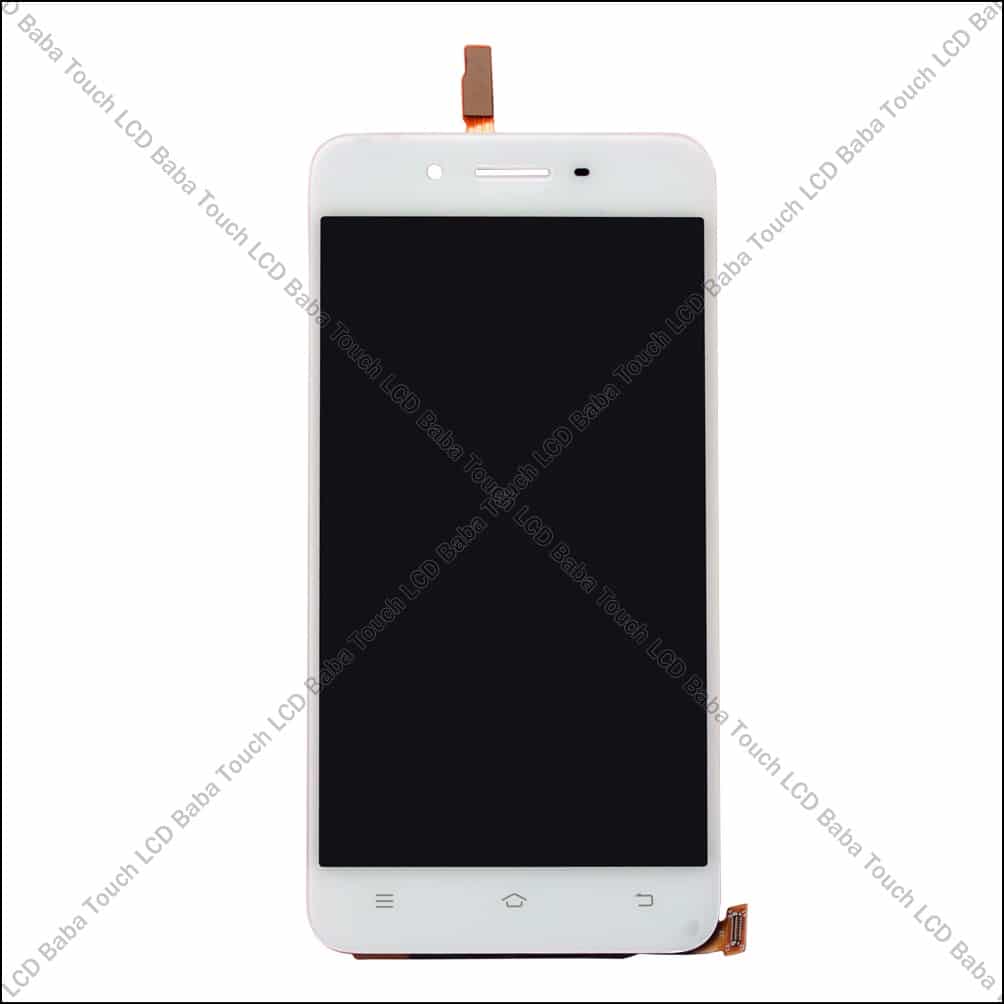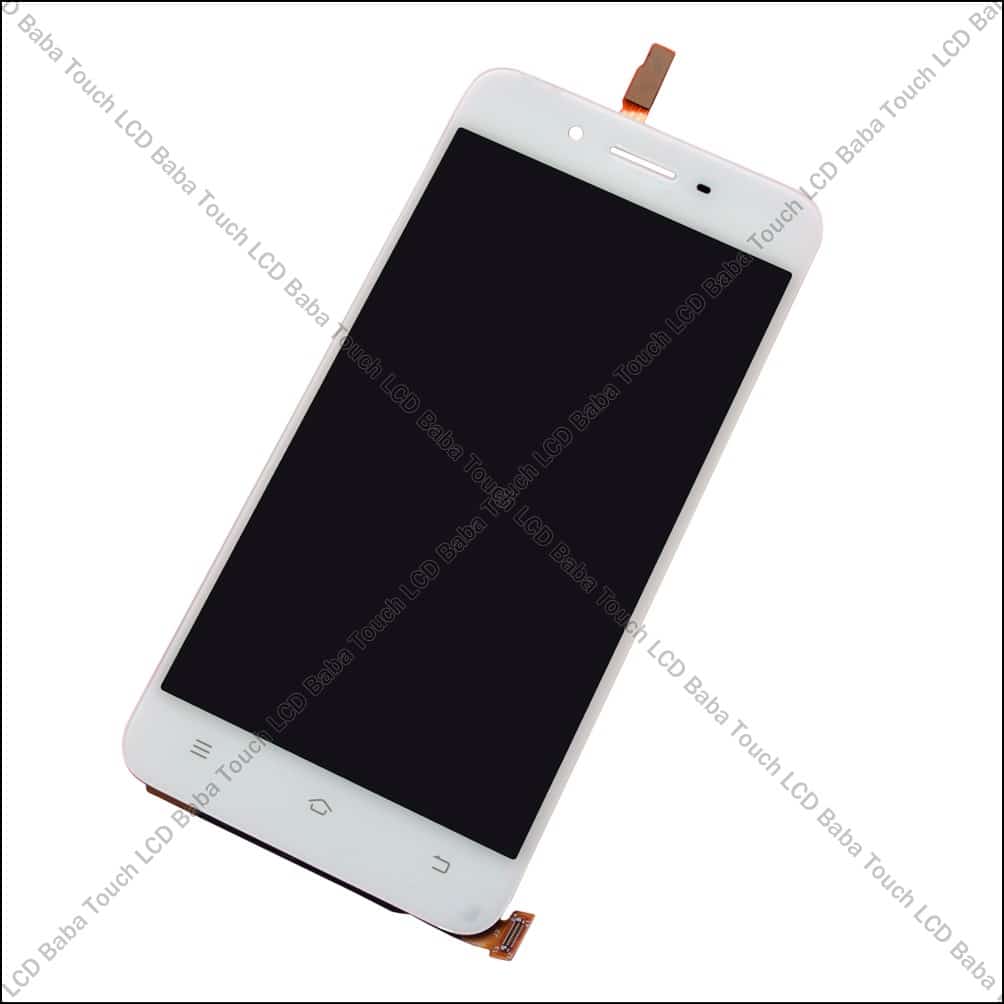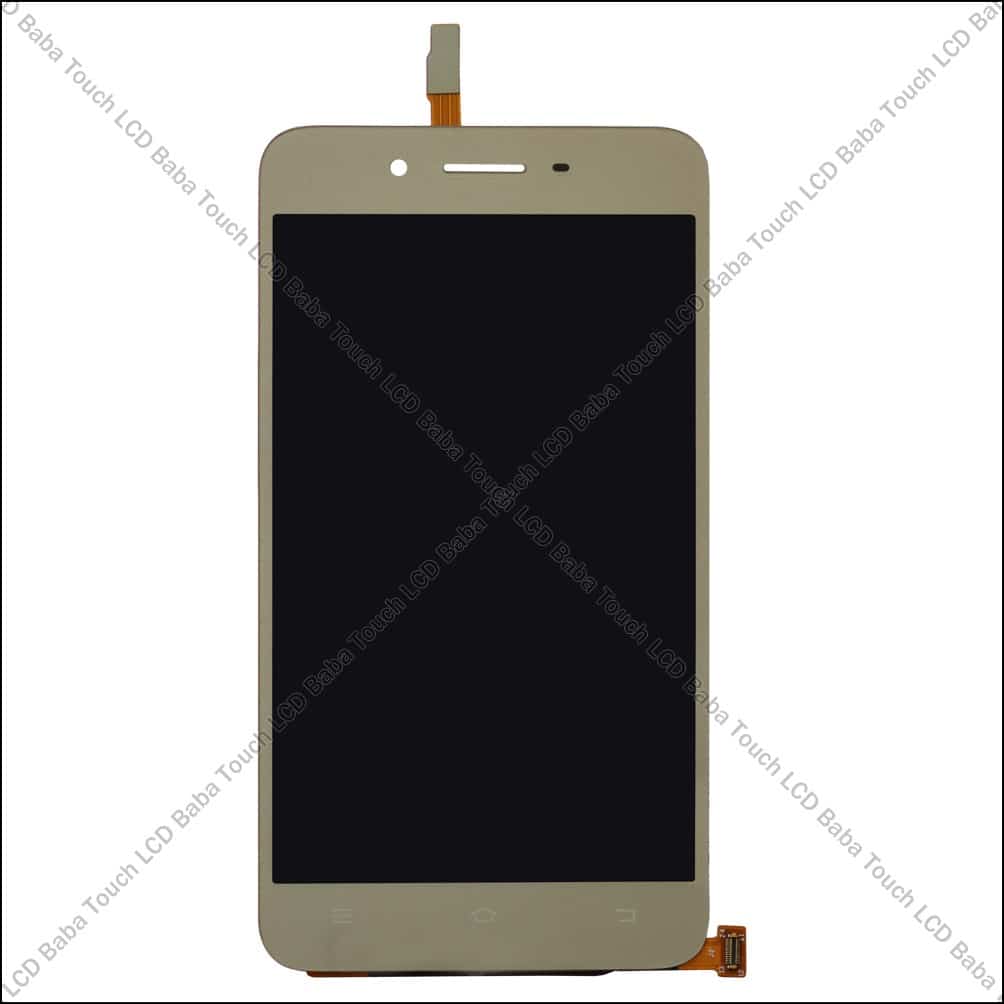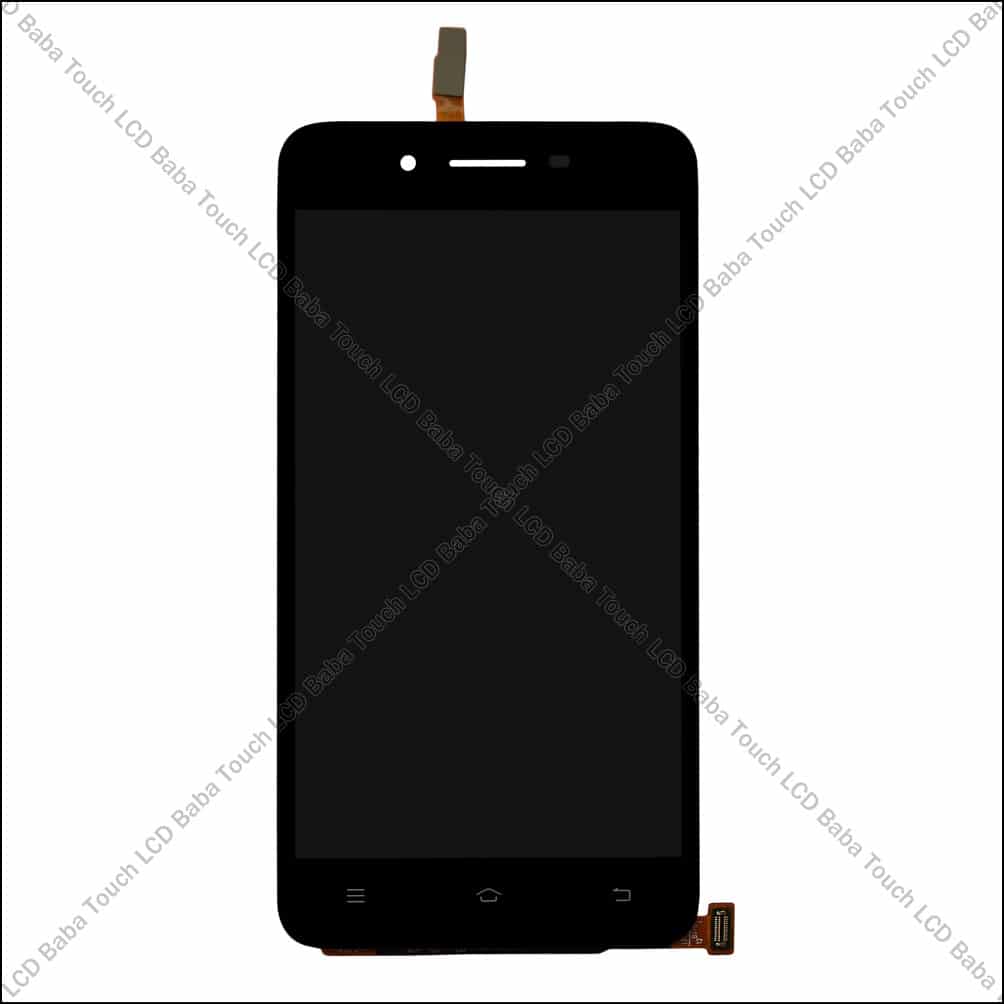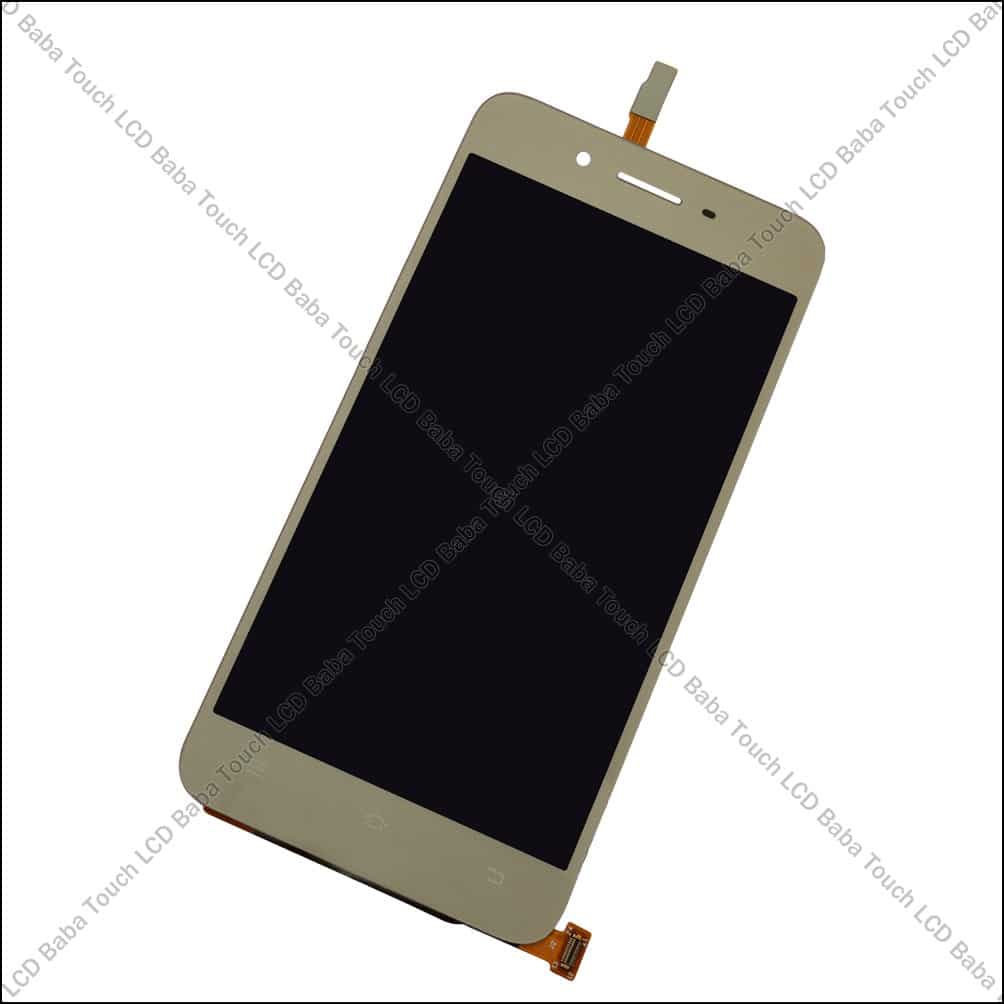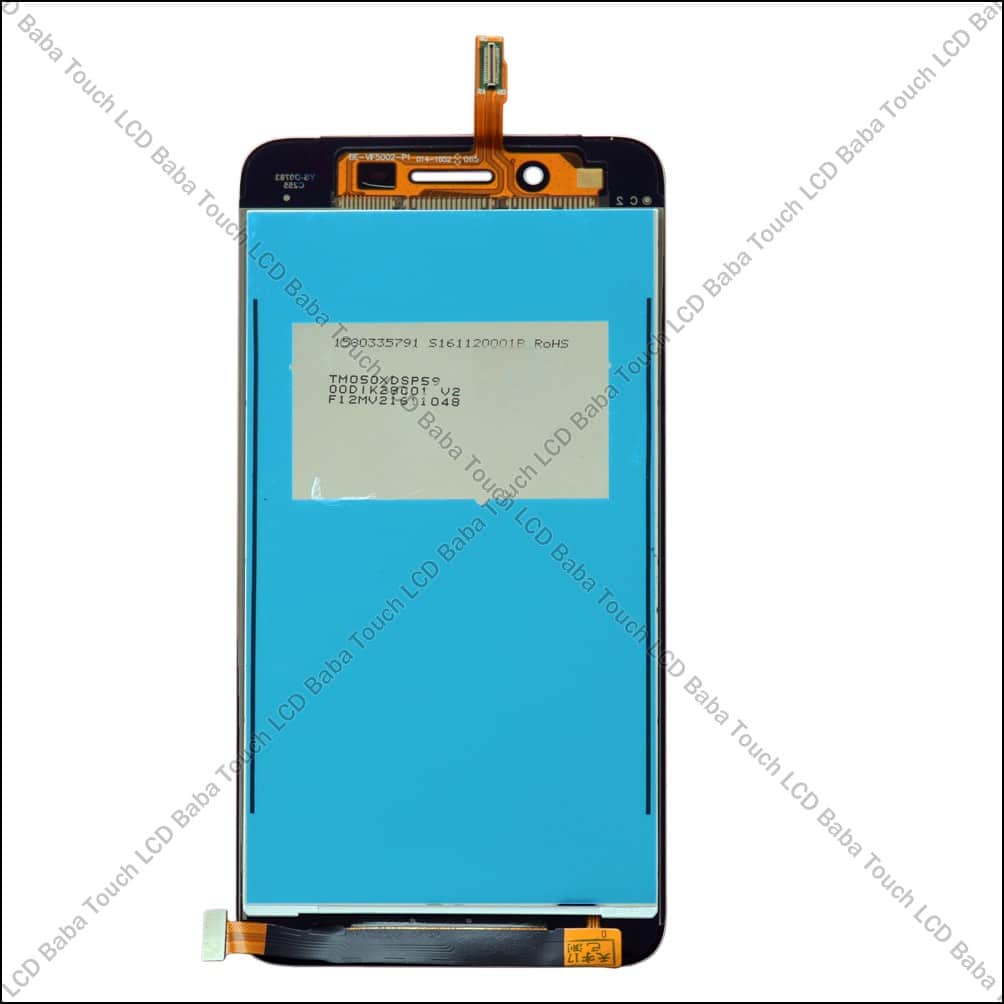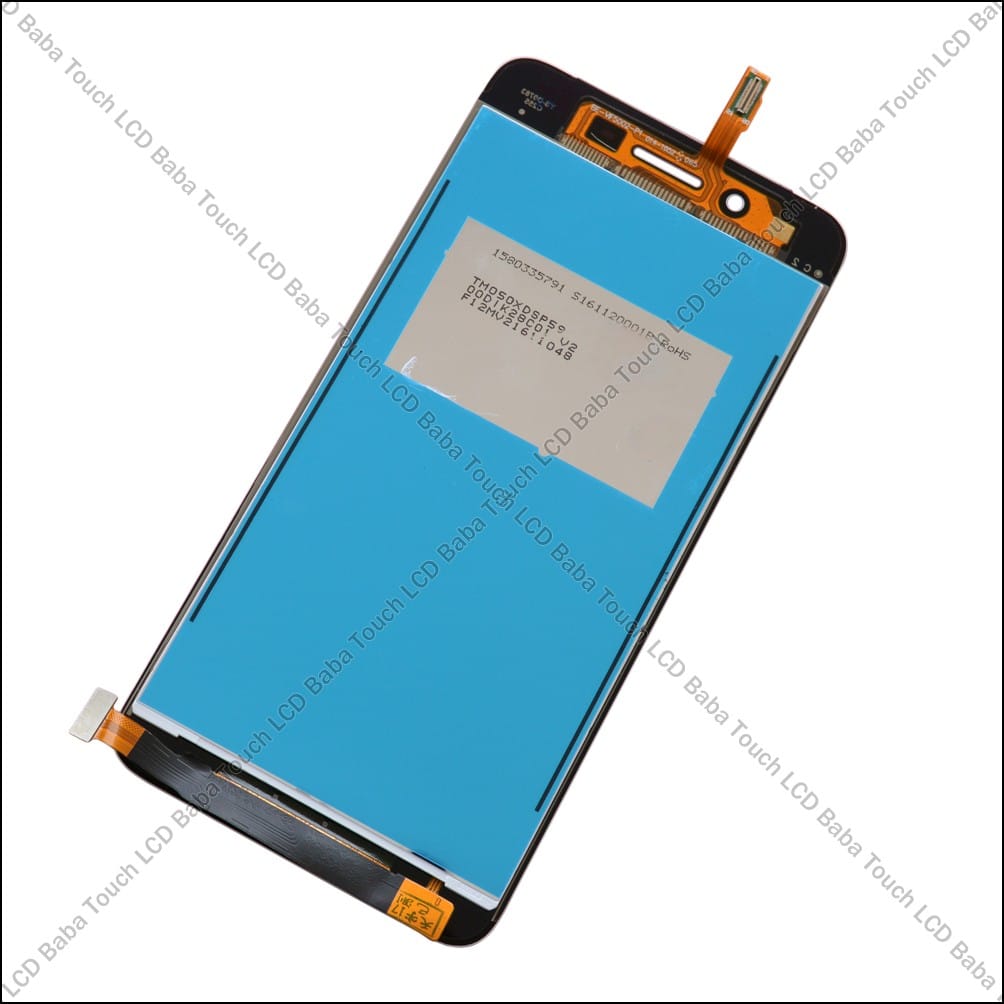 Shipping, Return and Refund Policy
All the products supplied by us come with 30 days return, refund, and replacement guarantee. To return a product, It should be in the same condition as we sent. You can't use or fix the new Vivo Y53 display if you want to return it. For complete details about Shipping, Returns and Warranty, please click here.