If you want to purchase a 100% original display replacement for Vivo Y81i, you are on the right web page. The Vivo Y81i is a budget phone, very reliable and packed will all the desired features. All mobile phone screens are curvey these days, and the touch screen glass protrudes outwards from the frame. A frontal drop will always result in a damaged touch screen glass because there is no buffer between the touch screen glass and the hard surface. One hit from more than 3 feet of height is enough to break the touch screen glass.
When your phone drops, you are left thinking about screen replacement options, but you can't decide right away. On one side, you might be thinking about purchasing a cheap display, but on the other side, you are also concerned about the quality of the display. On this page, we'll enlighten you about all the aspects of display replacement and what will be the best option for you.
What is the meaning of the Vivo Y81i Display Combo?
The display combo is a spare part widely used to replace a broken display or touch screen glass. If you drop the phone and break the display or touch screen glass, it has to be replaced with a brand new display unit, and that is called a Combo/Folder. These are readymade screens used to overcome the broken display or touch screen glass issues.
Please also note that the combo makes it much harder to replace the display and touch screen glass individually because both are combined. The touch screen glass is pasted on display, and if you want to replace only the touch screen glass, first, you've to separate it from the display. Later on this page, we'll discuss only the glass replacement and its pros and cons.
Does a broken display cause additional harm to the phone?
A broken display is a pervasive thing, and that doesn't cause any additional harm to the phone. When you drop the phone and break the touch screen glass, in many cases, the damage is not that severe and doesn't warrant a complete display replacement. It is better to use the phone as long as possible if you are not over-concerned about the phone's looks.
A broken display is not an urgent requirement in many cases, so don't worry about that. If you can use the phone to its full extent, keep using it while it lasts. People can easily use a broken phone for more than a year without any major issues in many cases. You've to spend money sooner or later, so it sounds good to wait it out and then replace the screen as required.
Vivo Y81i Display Specifications
| | |
| --- | --- |
| | This display is 100% original, tested, and suitable for Vivo Y81i, model number Vivo 1812. |
| | The Vivo Y81i display size is 6.22″, the display type is IPS LCD and the resolution is 720 x 1520 pixels. |
| | It is a complete unit of display and touch screen glass combined into one. |
| | We make sure to test each display on Vivo Y81i motherboard to ensure flawless working of the part. |
| | We buy our stock from OEM manufacturers to ensure 100% original quality. |
| | The new display furnishes 100% original colors, quality and brightness. |
| | We test each piece for 100% perfect working before dispatch. |
| | We back our products with a 30 days return, refund and replacement guarantee. |
| | You can also easily test and verify the working condition of part before installation. |
| | The display is readily available in stock and turnaround time is very fast. |
| | We offer both, Cash on Delivery and Online Payments (additional 10% discount). |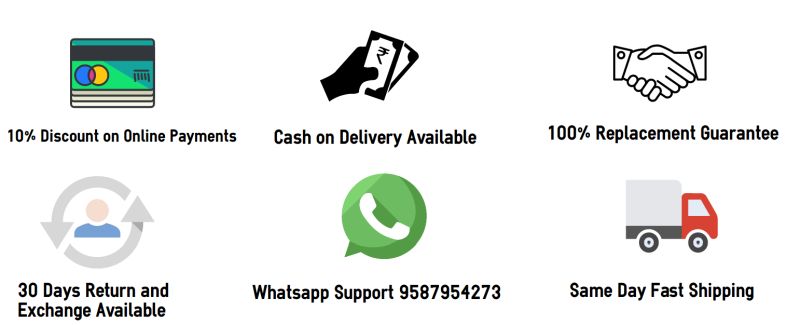 Common Customer Questions
Q: How much does it cost to replace a broken Vivo Y81i display in India?
The price of a 100% original Vivo Y81i display replacement is around Rs 2200-2400. If you buy a first copy screen replacement, then the combo costs about Rs 1300-1500 in India. You may have to pay additional repairing charges on top of the display's price to a mechanic.
Q: What about the only glass replacement and reusing the same display?
Many customers have asked us about the only touch screen glass because they have not damaged the inner display. This is a prevalent situation when you drop the phone and end up with a partially broken display when the touch screen is broken, but the display is just fine. In such cases, customers often mull about replacing only the glass as it feels more economical.
The glass replacement is entirely based on using duplicate parts, and the outcome of a glass replacement is rarely good. In most cases, the glass replacement causes further harm to the display or degradation in the display quality like dull colors, brightness, and contrast. So, the glass replacement is certainly possible, but you can't expect the same quality as before.
The only touch screen glass of Vivo Y81i costs less than Rs 100, and you'll be squeezed around 600-800 for the glass replacement, including the labor charges. So, effectively, you get a product worth Rs 100, and such fragile touch screen glass never lasts long, and you've to replace the glass repeatedly.
Q: A display is locally available for Rs 1200, and your price is almost double. What is that?
The local market is a hub of first copy products where you'll find everyone offering you lower prices, but no one has the original screen. What you purchase from local vendors is a first copy duplicate display that doesn't offer the same quality as the original display.
You can easily find the so-called first copies in the local market, and while those screens work, the quality is awful. The local market's axis revolves around the copy products for low prices as customers are fully biased for such deals and want to pay as little as possible. Customers often buy a phone worth Rs 20k and expect that the original screen is available for Rs 1500, and that's why they get fooled. The local display costs Rs 1200 because of its quality justifies the payment. We sell a 100% original display on our website, and that's why the price is high.
Q: What kind of issues are common after a glass replacement? 
The glass replacement is a hack, and technicians use small machines to separate the display and touch screen glass. Here is the process :
First of all, the technician takes out the broken combo from your frame very carefully so that the inner display doesn't break.
After that, he places the display upside down on a hot plate and uses a thread to separate the glass from the display.
Then they clean the display using a glue remover machine and liquid chemicals.
After that, they use a low-quality OCA sheet and paste a duplicate glass on display.
Then they laminate the OCA and use a bubble remover machine to make the display as good as possible.
The original display goes through strenuous activity in this process, and the quality degrades to a great extent. These issues are the most common ones after glass replacement :
The newly refurbished display itself feels like a cheap flimsy product.
The top layer of glass is extremely fragile and breaks easily in a few days/weeks.
You'll see a lot of issues with the colors, brightness, and contrast.
The manual replacement of glass often leaves dust and lots of white spots inside the display, which are permanent.
The glass replacement is not perceived as a solution, and everyone knows that. It is a cheap hack to make things work for you for a short period of time, and after that, you are back to square. The original display replacement is costly, but it is surely a worthy investment in the long run.
Q: What if the new display doesn't work or arrives broken?
A new display can be easily connected to your phone's motherboard in open condition, and you can verify its perfectness. We also test the display internally by using the motherboard of Vivo Y81i and verify its working condition to ascertain the quality of our product. All our screens are 100% perfect and work like a charm because they are pre-tested for working.
A damaged content in a parcel is another popular concern, but we are not worried about this. We pack your products very carefully in hard plastic boxes and place several additional layers of protection on the content. Still, all the parcels are insured during transit, and you can also record an unboxing video when you open the parcel. If you find a cracked display, we take responsibility for that and will replace it for free.
Vivo Y81i Display Photos
These photos show the actual display and touchscreen combo of Vivo Y81i. As you can see, display and touchscreen glass both parts are combined, and this is what you need to replace. You will need to take out the broken Y81i combo and replace it with a new one.  We supply 100% original and tested parts guaranteed to please you.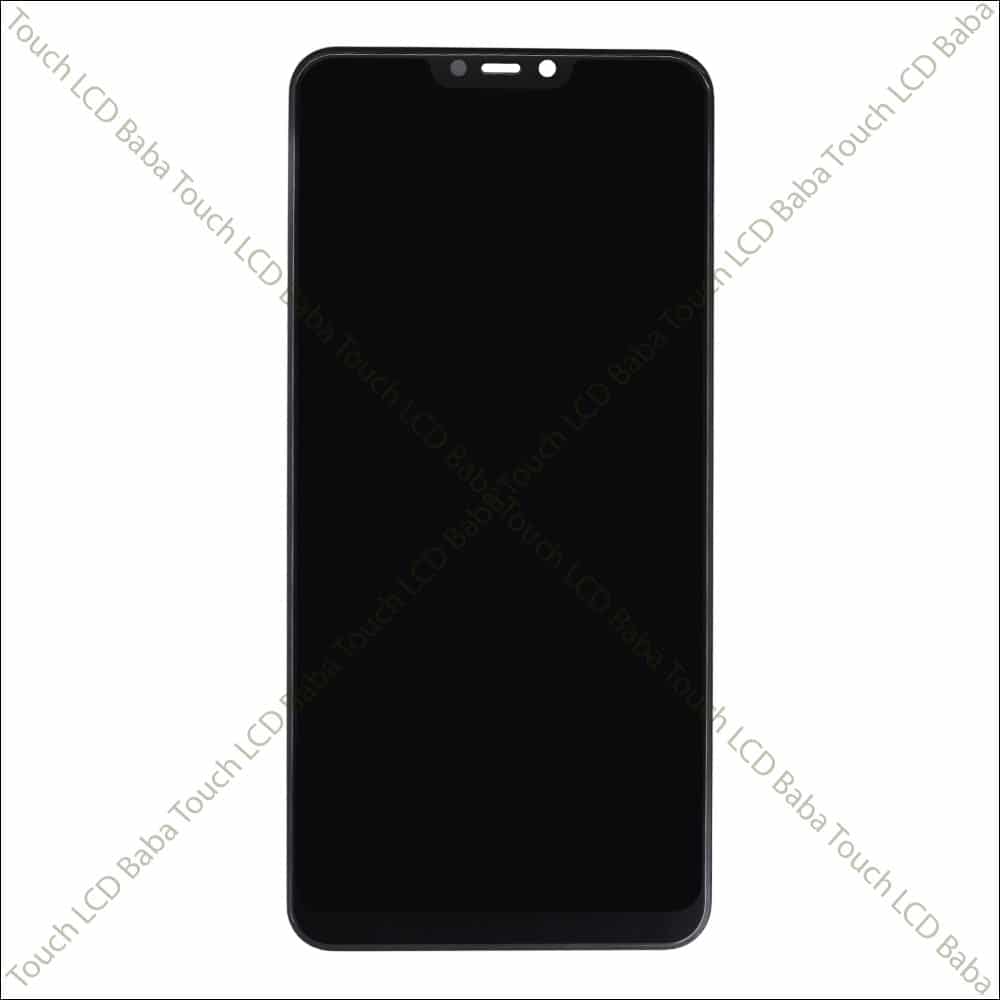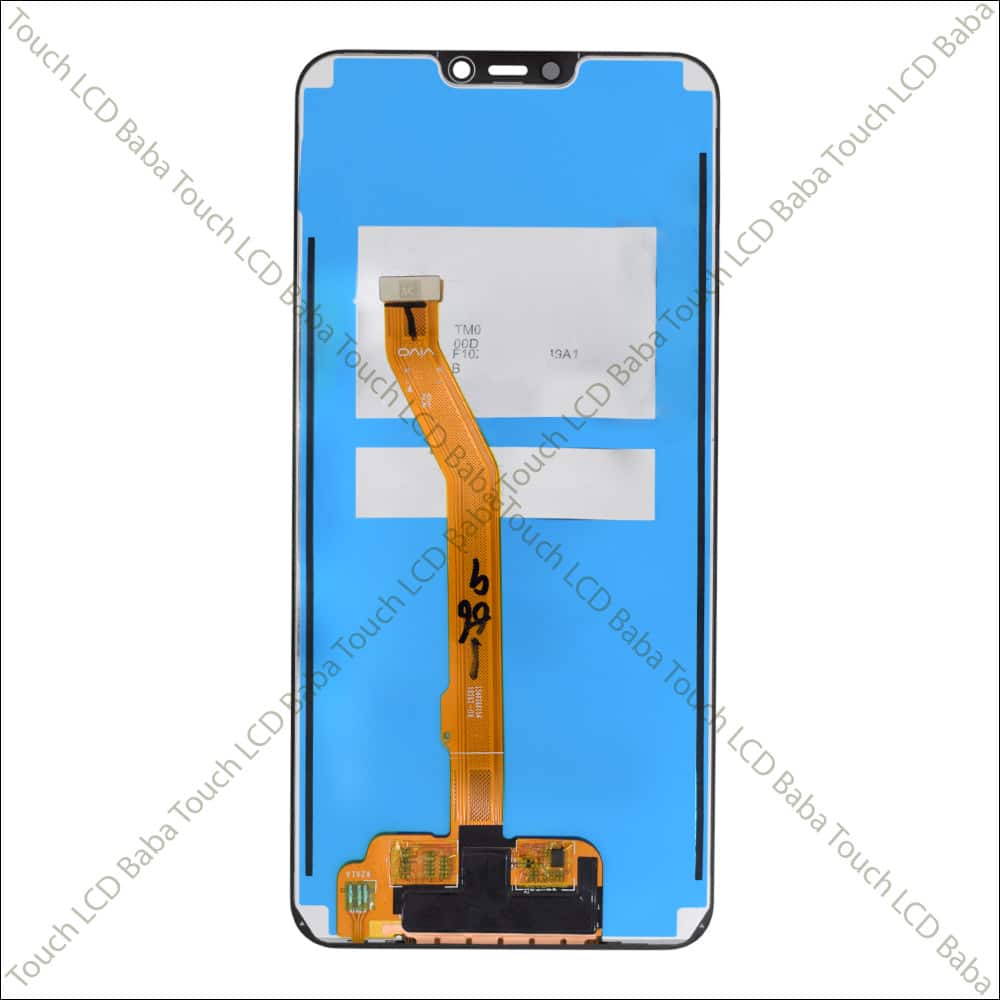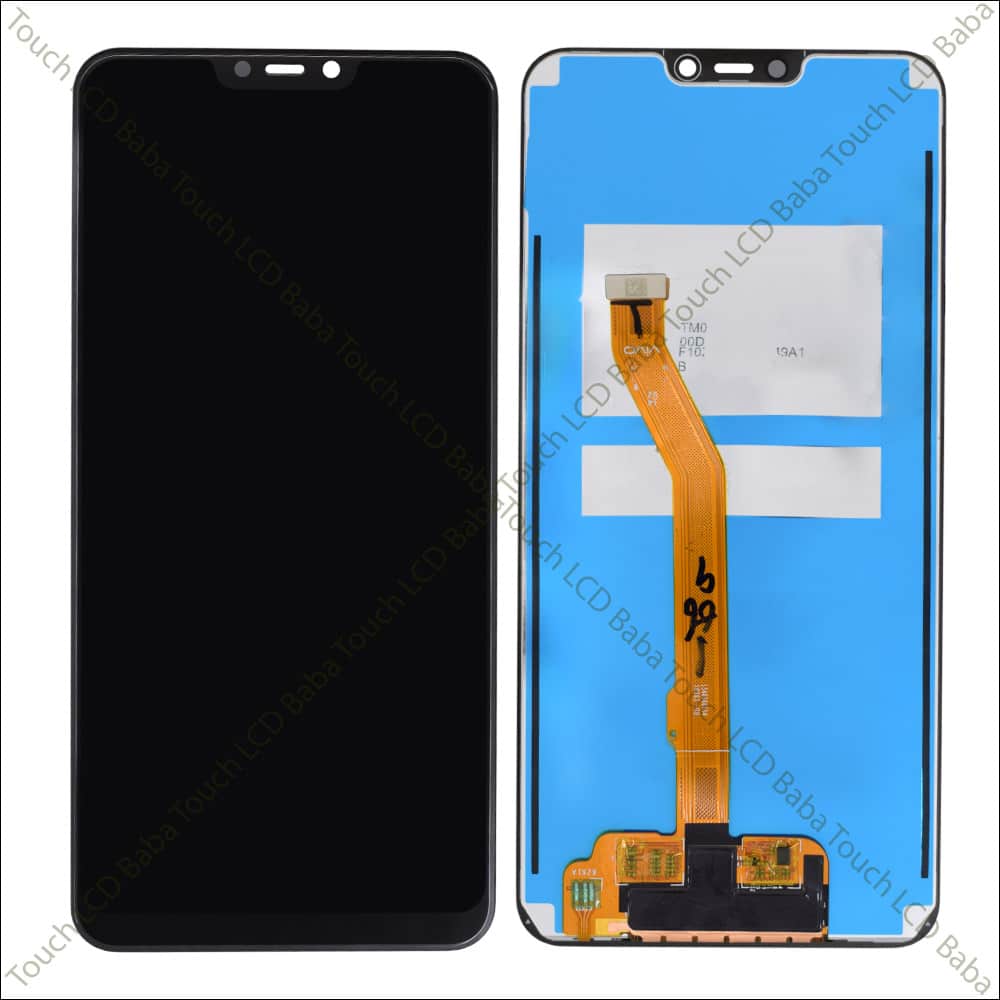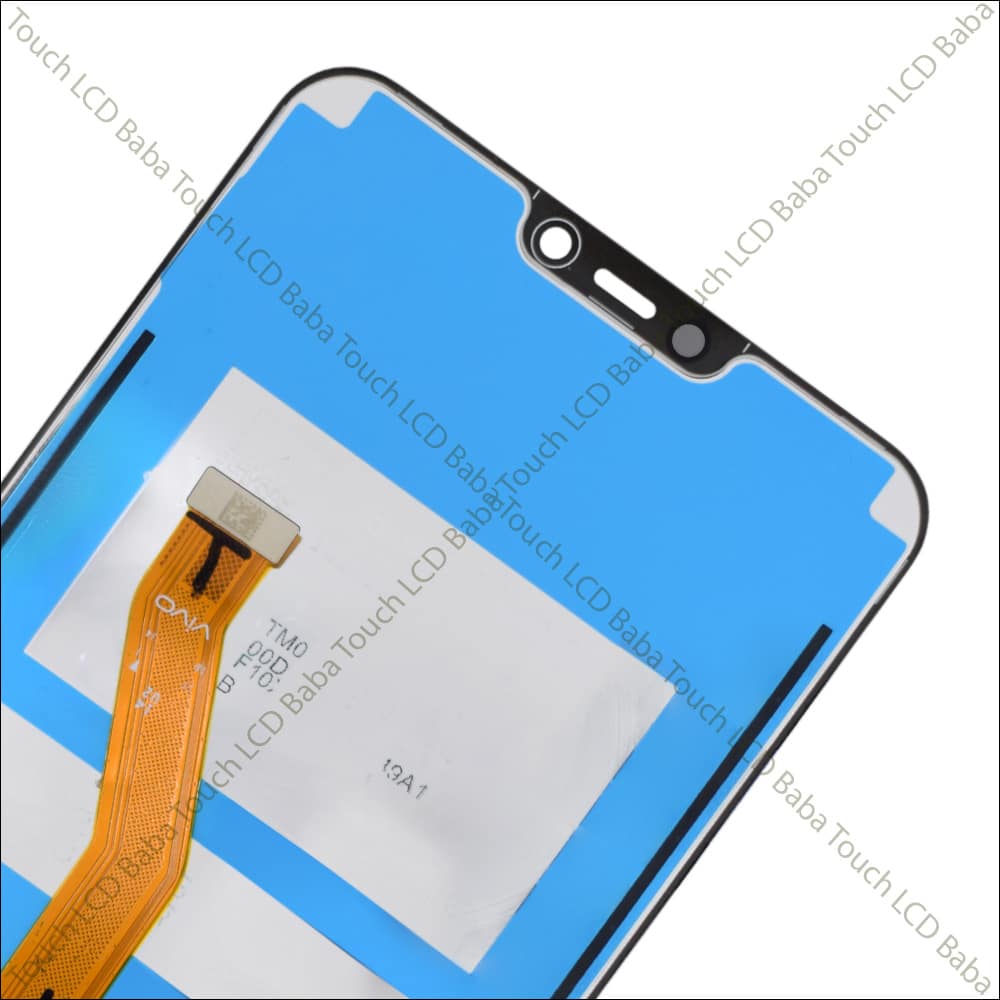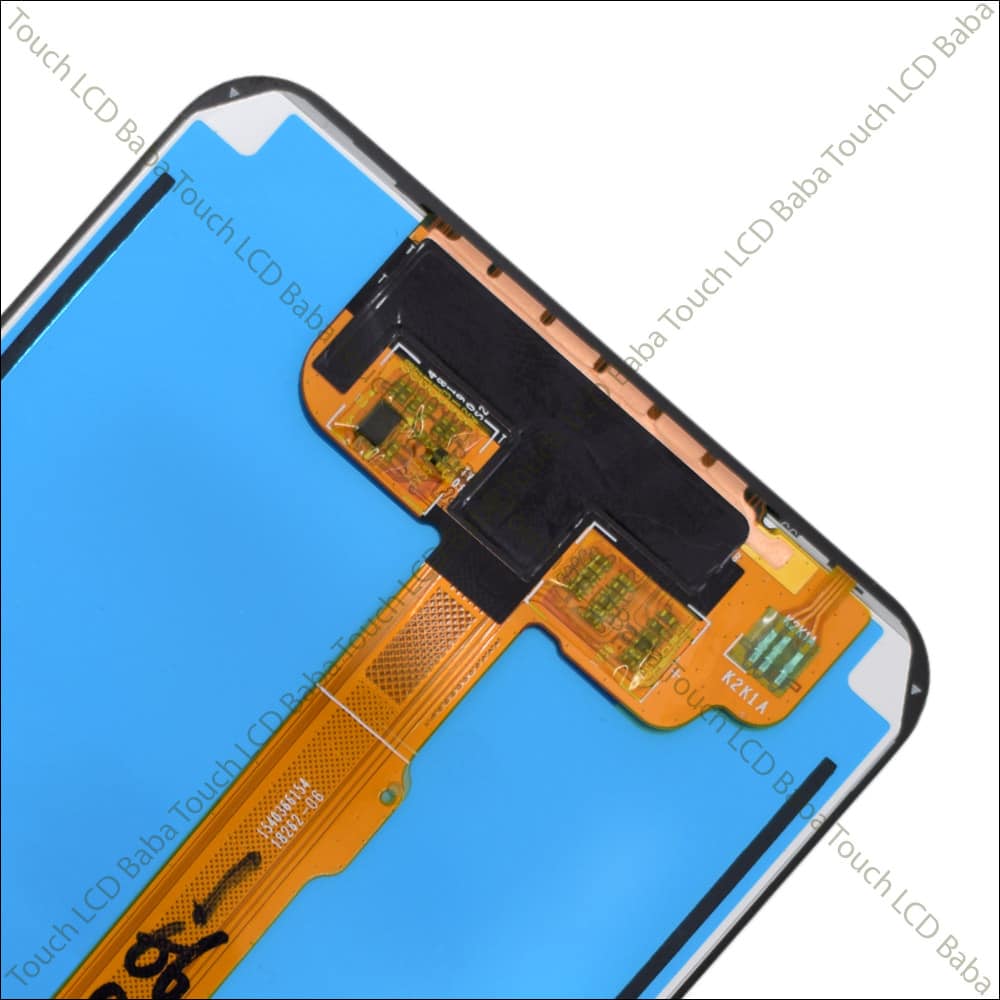 Shipping, Return and Refund Policy
All the products supplied by us come with 30 days return, refund, and replacement guarantee. To return a product, It should be in the same condition as we sent. You can't use or fix the product if you want to return them. For complete details about Shipping, Returns and Warranty, please click here.