If you dropped the Vivo Y83 phone and the display (or touch screen glass) cracked, you certainly need a brand new display to reverse the damage. Mobile phones have become an integral part of our life, and living without a mobile phone, even for a day, seems like a very long and cumbersome day. We are dependent on phones for so many daily activities, and having them in the right shape is a priority for us. On this page, we offer a 100% original and brand new display replacement for Vivo Y83, which helps you restore the immaculate condition of your phone in no time.
Please keep in mind that replacing a mobile phone screen is way easier than a few years ago. Now, screen replacements are easily available in the market, and this industry has grown quite a lot. The main problem is the use of low-quality duplicate parts, and that's why we want to provide complete information so that you can spend your money wisely. You'll find lots of people ready to trap you and sell you counterfeit goods, but if that is not your intention, you shouldn't purchase them at any cost.
Vivo Y83 Display With Frame Specifications
| | |
| --- | --- |
| | This display is 100% original, tested and suitable for Vivo Y83, model number Vivo 1802. |
| | The Vivo Y83 display size is 6.22″, the display type is IPS LCD and the resolution is 720 x 1520 pixels. |
| | The display combo comes pre-installed in the frame and you don't need to paste it manually. |
| | It is a complete unit of display, touch screen glass and the outer frame. |
| | You can use this combo to replace a broken display, touch screen glass and a bent frame. |
| | The new display offers 100% the same colors, quality and brightness as before. |
| | We test each display on the actual motherboard of Vivo Y83 before shipment. |
| | We offer a testing warranty on all the products, i.e. test a display before assembling it. |
| | You can return a product to us within 30 days after delivery (in unused condition). |
| | The combo is readily available in stock and shipping time is very fast. |
| | You can order the product using Cash on Delivery and Online Payments(10% discount on Online Payments). |
How can a broken Vivo Y83 display be replaced?
You can replace a broken display only by using a new identical part. These screen replacement units are known as combo/folder and readily available in the market. The combo is a complete assembly of the inner display and top layer of touch screen glass. You need to decouple the broken combo from your phone and install the new one in place of it.
Please note that all screens available in the market are not original, but there is a huge jumble. You'll find many vendors selling screens often known as first copy, OG quality and diamond quality, etc. All these screens are fake and don't provide real quality and value for the money spent.  These screens also work for a short time, and their quality is nowhere near the original.
Why do you need the display with the outer frame?
If you don't know what the outer frame is, it is the outer body that holds the display. The front frame holds the display firmly, and the combo goes inside the frame. The outer frame of Vivo Y83 is not always required, but it is mainly required in cases when the outer frame of your phone is damaged. If the outer frame of your phone is perfect and you have just broken the combo (display or touch screen), you can buy the combo without the outer frame. Please visit this link to Buy Vivo Y83 Combo without an outer frame.
However, in many other cases, when the damage is beyond normal, and your mobile phone's front side is a little twisted or curved, then you can't fix a new display in it. Because you need a flat surface to paste the display, and a curved middle frame will not allow you to stick the display evenly. In this case, you need a screen replacement that comes with the outer frame. With frame combo of Y83 consists of a display, touch screen glass, and the outer casing. You can see photos of the actual product below for your reference.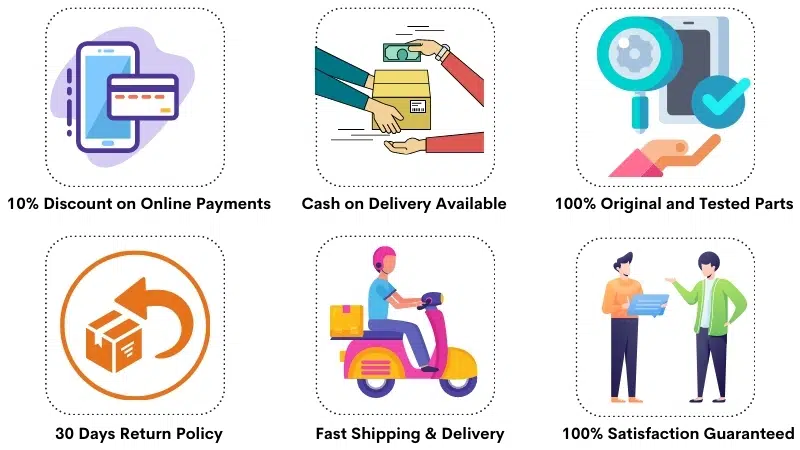 Common Customer Questions
Q: How much does it cost to replace a broken Vivo Y83 display with a frame?
The price of a 100% original Vivo Y83 display replacement with the outer frame is around Rs 2800-3000. If you purchase a duplicate frame and a duplicate display, it will cost you around 1300-1500 in India, but the quality will be inferior. The installation charges are extra and no included with the display's price.
Q: Do you have only the frame separately available for sale?
The outer frame is an integral part of the display assembly, and we don't sell it separately. You can easily find duplicate frames for around Rs 200-250 and use them as required. If your purpose is to purchase the frame and the display separately and then combine them to save the cost, you can easily get them from the local market.
Q: Is there any need to paste the display manually?
If you purchase the Vivo Y83 display with the outer frame, you don't need to paste the display manually because it comes pre-glued to the frame. A display with a frame is the most convenient method of replacing broken screens. You need to shift over the parts from your old frame into the new frame and put back everything as before.
It is easy to replace the display at home, but if you are a layperson having no prior experience, we feel you shouldn't try this at home. You'll perplex yourself while shifting the parts from the old frame into a new frame because some parts are hardly bonded in the frame, and taking them off is tricky.
Q: What are the special use cases of a with frame display?
You don't always need the with frame display, but it is a preferable solution. In many cases, when the damage is beyond normal and your phone bends from any of the corners, it is impossible to use that frame. The frame is a part of the phone's complete housing and vital for sticking the display firmly in place.
When you throw away the phone very harshly in a rage or anything heavy runs over the device, the frame loses its shape and often chips off from the corners.  A deformed frame is next to useless, and you shouldn't use it anymore. To lengthen the display's life, you need to use a fresh frame and a display combo. Many customers don't want to go through the hassle of manual pasting, and that's why they prefer purchasing a with frame combo because it is more convenient to assemble.
Q: Why are first copy screens not recommended?
Most customers prefer to replace a broken display in their locality because they don't want to order the spares online. You can't find the original screens in local markets because everything revolves around selling the products for the lowest possible price. The wholesales want to purchase a display for the lowest price, technicians want to buy for the lowest price and customers also want to pay the minimum possible price. We also get lots of deal-finding customers who praise themselves and say they found a much better deal than us and we feel pity for them because their lack of knowledge is going to cost them a lot.
Because of the current market scenario, there is no room for selling the originals, and that's why the markets are piled up with duplicate screens. These screens aren't recommended because the manufacturer is intentionally making the lowest possible quality. They don't care if the display lasts long or not, or the brightness is perfect or not. Their sole intention is a working screen with 40% quality of the original display.
These first copy (OG quality or Diamond Quality) screens go for low prices, and people buy them without a second thought. But the truth is, you've to replace these screens several times a year, and if you sum up the total cost, that goes well beyond the price of the original display. We suggest you invest once but invest in an original product for long-term benefits.
Q: Why are local technicians not to be trusted?
Today, we want to let you know about a rule of thumb you should always keep in mind. Wherever you purchase the display or go to repair your phone, you should never let them assemble the display before verifying the display quality yourself. Please note that technicians always speak biased when the customer isn't buying from them. The local technicians also tend to praise the goods they bring in and condemn all other goods on which they can't make any profit.
Even if you take an original display to a technician and ask him to assemble it, he will try to misinform you and actually poison your ears so that you refrain from purchasing the screens yourself. Although his job is just installing the display yet he will try to brag about his knowledge and say tens of things to you just because he has lost a customer to someone else. It is very natural human behavior and you should always take the command in your hands because no one else can verify the quality precisely other than you. An original display speaks for itself and doesn't need an introduction.
Q: How to test and ascertain the new display's quality?
You should always test the display by connecting it with your phone's motherboard in an open condition. Simply connect the new display's flex cable to your phone's motherboard and turn on the display to use it like it is assembled on your phone. Testing the display in an open condition is 100% precise, and after assuring the new display, you can finally install it on your phone.
Vivo Y83 Display Photos With Frame
These photos show the actual display and touchscreen combo of Vivo Y83. As you can see, display and touchscreen glass both parts are combined, which you need to replace. You will need to take out the broken Y83 combo and replace it with a new one. You can also notice that the display comes fitted in the frame, and there is no need for manual pasting.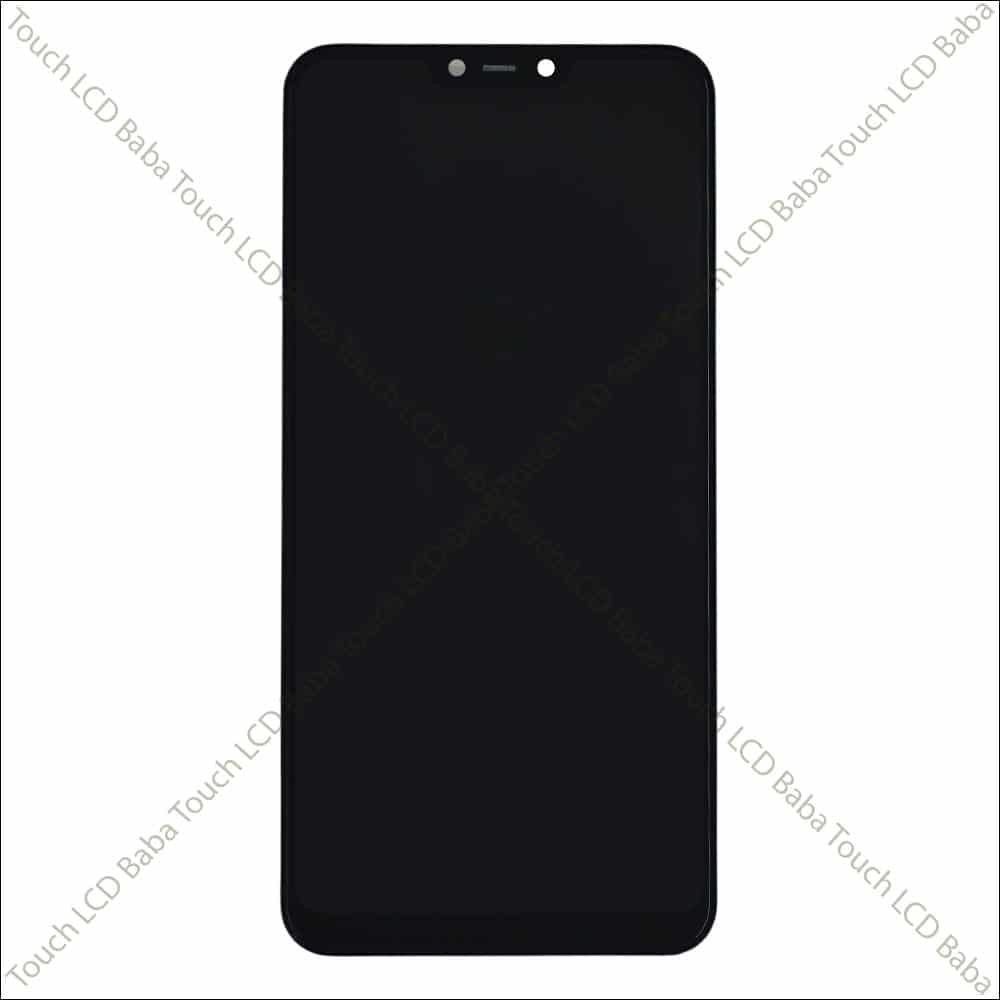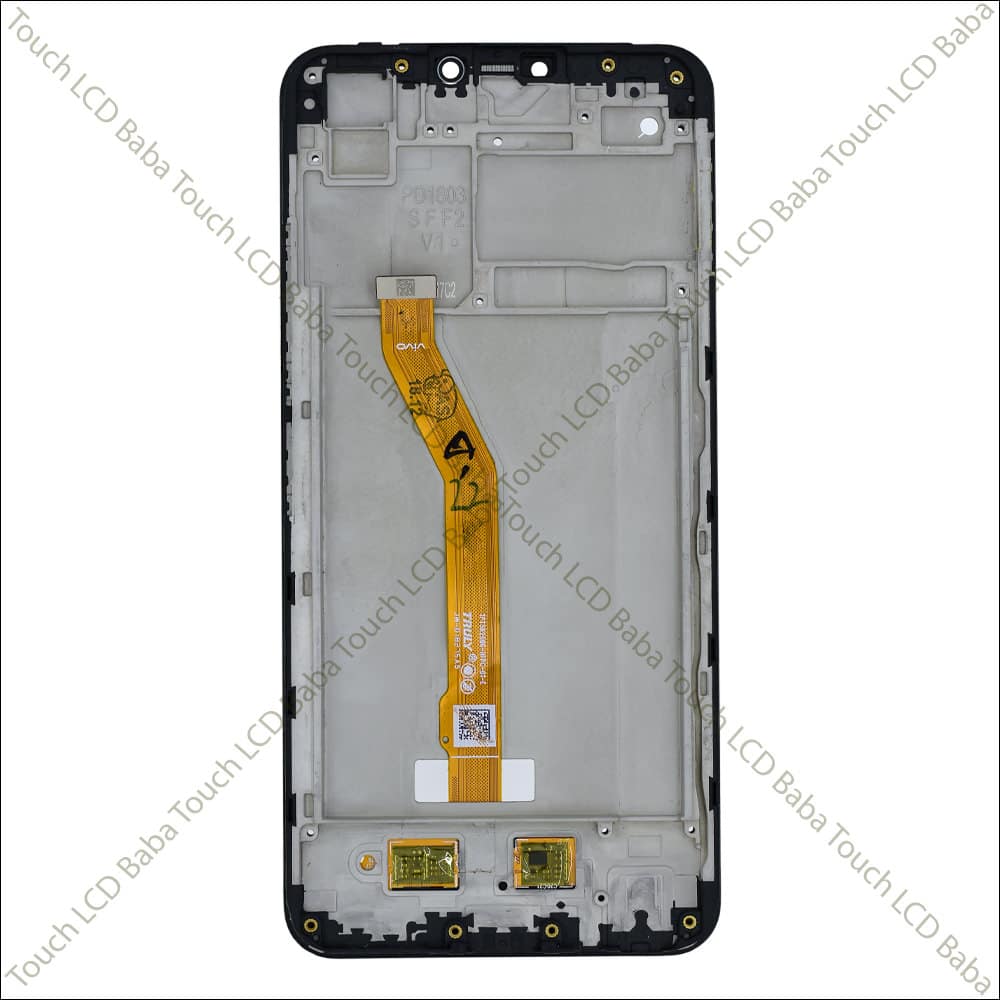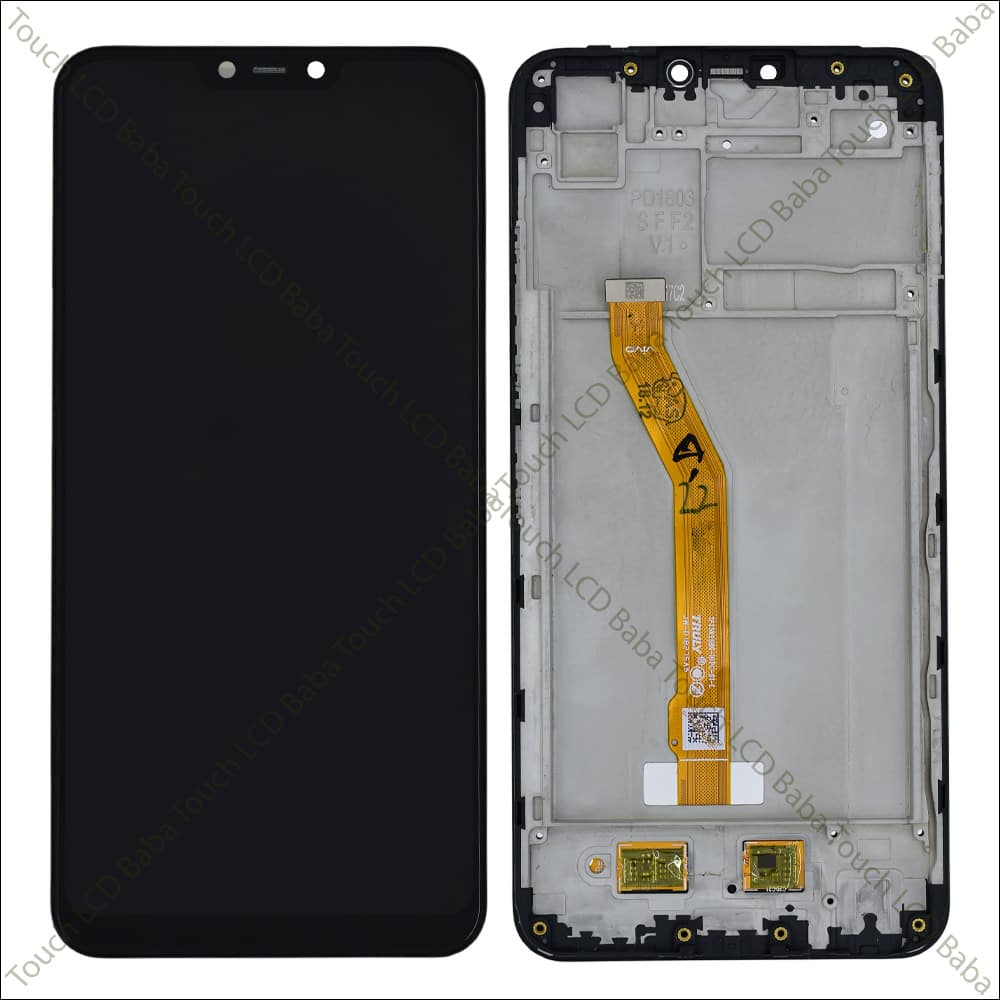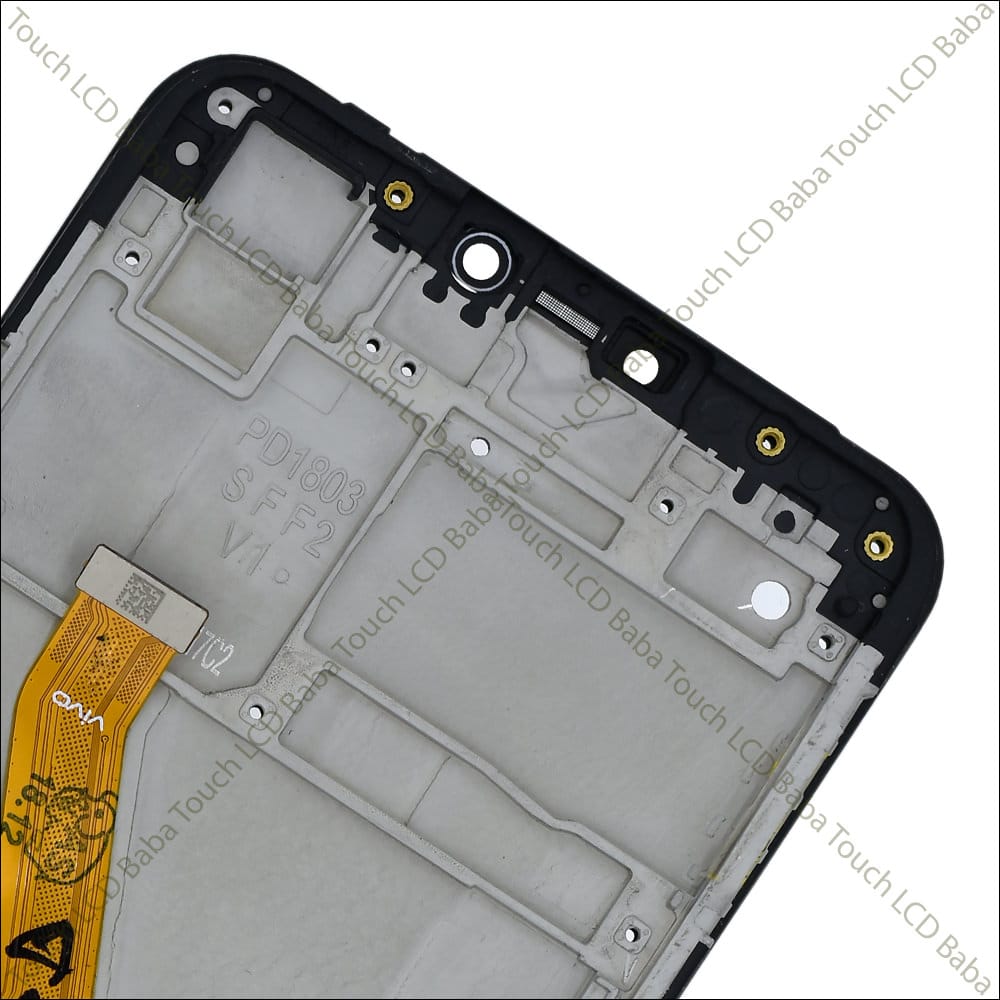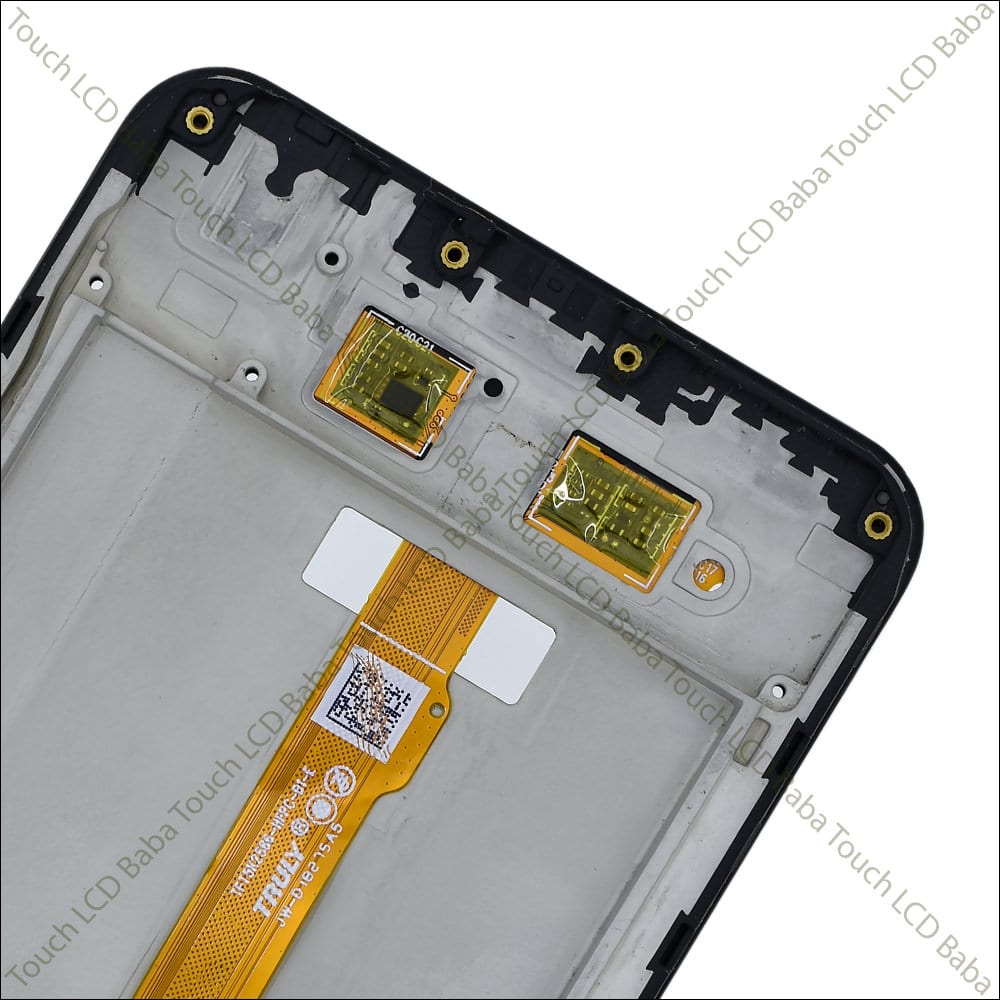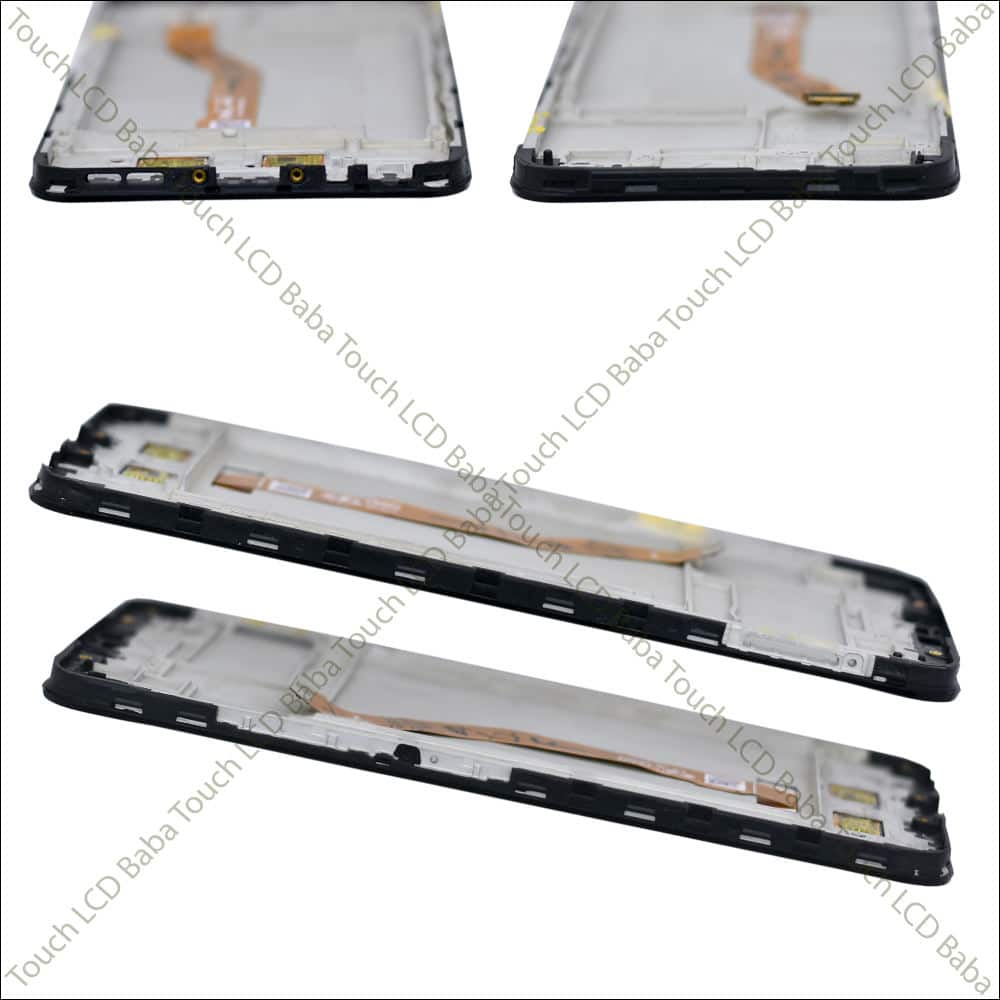 Shipping, Return and Refund Policy
All the products supplied by us come with 30 days return, refund, and replacement guarantee. To return a product, It should be in the same condition as we sent. You can't use or fix the new display if you want to return it. For complete details about Shipping, Returns and Warranty, please click here.