It is heartbreaking for anyone when they mistakenly drop and break the display of their Vivo Y83 Pro. The Vivo Y83 Pro (model number Vivo 1726) has an amazingly vivid and colorful display, and it is a trendy phone from Vivo. A broken mobile phone display hinders your ability to use the phone and carry on with your daily needs, dependent on the phone. If the display and touch screen glass have stopped working, you need the display replacement as soon as possible.
A broken Vivo Y83 display is nothing to worry about, as you can easily replace the broken screen with a new folder. The screen replacement is readily available, and you can restore your phone's pristine condition in no time. On this page, we'll discuss all the aspects of the Vivo Y83 Pro display replacement, and you can find a lot of helpful information that will help you make the right decision.
Vivo Y83 Pro Display Specifications
| | |
| --- | --- |
| | This display is 100% original, tested, and suitable for Vivo Y83 Pro, model number Vivo 1726. |
| | The Vivo Y83 Pro display size is 6.22 inches, the display type is IPS LCD, and the resolution is 720 x 1520 pixels. |
| | This combo can replace a broken display or touchscreen digitizer glass. |
| | The main touch screen glass comes with a tough Corning® Gorilla® Glass. |
| | We source the display from the OEM manufacturer to ensure 100% original quality. |
| | You can use this display in all the variants of Vivo Y83 Pro. |
| | We test each display on the actual motherboard of Vivo Y83 pro before dispatch. |
| | You can also easily test and use the display before installing it on your phone. |
| | We back our products with a 30 days return, refund, and replacement guarantee. |
| | The display is readily available in stock, and shipping time is very fast. |
| | You can order the product using Cash on Delivery or Online Payments. |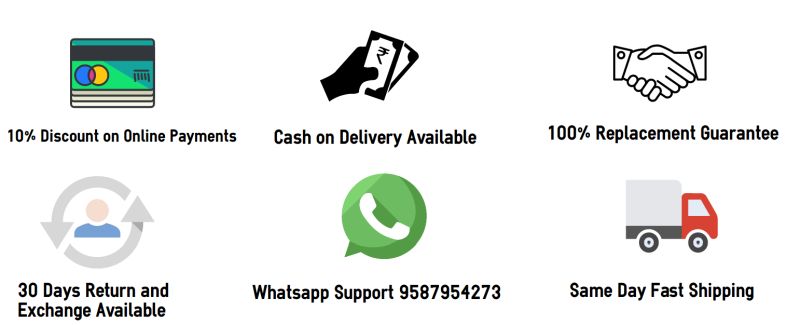 What is the meaning of the Vivo Y83 Pro Display Combo?
Please note that there is nothing to worry about if you have broken the Vivo Y83 Pro display. Screen damage is a very normal thing and can happen very easily. Even a slight drop from the hand can damage the screen; in that situation, replacing the combo is your only option.
The simple meaning of the Vivo Y83 Pro combo is a complete unit of display and touchscreen glass combined into one. This display unit is also called a Vivo Y83 Pro folder. The combo replacement is a standard and widely greenlighted way of easily replacing broken screens. It is exactly how the official service center replaces a broken display or touchscreen glass.
What are your display replacement options?
Every day the markets are getting stocked up with new display products. Today, the customer has a wide range of products, which are so confusing that you'll have difficulty deciding what is suitable for you. These options are designed to serve all the customers to choose one option depending on their budget and necessity. These options are :
A) The official Service Center
This option is the first to strike a customer's mind because many want to repair the device from its manufacturer's authorized facility. This option ensures the original display and is a good option but only for a handful of customers. The prices in the service center are often very high and not within all customers' budgets.
Service centers are not everywhere, so people living in a small village or town may not have easy access to the service center. Sometimes the parts are not readily available, and you might need to wait sometime to repair your phone. If budget is not a problem for you, It is a good and reliable option to repair the broken display.
B) Low-Quality First Copy Screens in Local Market
The second option is purchasing the display from the local market, which is the cheapest and most convenient option. You can get your phone back in as low as 1 hour, but this option's biggest drawback is duplicate screens, making you feel very embarrassed when you practically use the duplicate display. The colors will be very shallow, the brightness will be very poor, and the durability will be almost non-existent.
A customer has the option to choose whichever product suits him the best. However, as too many products are available now, the customer should be extra careful because there are many hoax products in the market. You will now find products in all price categories, and the lower prices will also attract you. Local products are a great deal of money-saving, but customers should always be cautious when picking a display product because most of these cheap products are copies of the original display. You will not get a durable and quality solution for your display issue.
C) Buy a Screen Replacement Online and fit it locally
You can buy the Vivo Y83 pro display online, but if you search the online marketplace only to get the cheapest deals, you better buy the display from the local market. Everything comes for a price in this business, and no seller will make a loss and provide you with original screens for low prices. The sellers who offer their products for low prices sell the first copy duplicate screens, and you can get the same stuff in the local market for even lower prices.
If you want a 100% original and assured replacement for your phone without any quality compromise, you can buy from Touch LCD Baba, and we are certainly not offering you the best prices. The truth is, original screens are not available for low prices, but you've to pay a reasonable amount, which makes sense. The Vivo Y83 Pro display sold on our website is 100% original, tested, and has a money-back guarantee.
Common Customer Questions
Q: How much does it cost to replace a broken Vivo Y83 Pro display in India?
The price of a 100% original Vivo Y83 Pro display replacement is around Rs 2500-2600. The combo costs about Rs 1200-1400 in India if you buy a first copy screen replacement. The display's price is not inclusive of the installation charges.
Q: What is the difference between a local first copy and an original display?
These are the main differences between a local first copy and an original display :
The local first-copy screens are easily available, but you can't find the original screens in the market.
The original will cost you almost two times more if you purchase a copy display for Rs 1200.
The brightness, color reproduction quality, and contrast are terrible in a first-copy display.
The copy touch screen glass is fragile, thin, and breaks easily.
You don't get the same touchscreen fluidity and experience as the original display.
The original Vivo Y83 Pro display comes from OEM manufacturers, while the copy comes from third-party manufacturers.
The conclusion is that the copy screens target customers who want cheap bargains, and shopkeepers know that these customers' spending capacity is not very good. Many customers purposefully buy duplicate screens to save money, which is perfectly fine as long as you do that on purpose. You shouldn't waste your money if you pay for the original and get a copy.
Q: What if the new display doesn't work as promised?
We test each display on the real motherboard of the Vivo Y83 Pro before sending it off to the customers. It means that before you receive a product, we have tested and verified it on our end, and from our point of view, there are no chances of a defective or non-working product. Still, if you face any issues, we offer an interim 30 days return, refund, and replacement period.
Please note that you can't return a used or fitted product because that violates the return policy. You can test the display in an open condition without using or pasting it, which is fine. You can return any unused product to us if it doesn't work upon testing.
Q: Is there any risk of display breakage during transit?
Our customers often worry about receiving a broken piece inside the parcel, but that is never the case. We pack display products regularly and have already discovered the safest packing standards. We always pack the display in a rigid plastic container accompanied by several additional layers of protection, and so far, we've never had a case of damage.
Some customers excessively worry about this and tend to have sleepless nights because they ordered a product and are afraid of the damage inside the parcel. In such situations, you can record an unboxing video when you open the parcel. If you find damaged content inside the parcel, please send the unboxing video to us, and we'll provide you with a free replacement.
Q: Who will open and assemble the display on my phone?
We don't provide any installation services at this time, and you have to find a technician in your city to install the display. Almost all customers have some contact with local technicians, and the installation is not a big issue in 99% of cases. The technicians are usually well-versed in the process, and you can also easily test and verify the display before fitting.
Vivo Y83 Pro Display Photos
These photos show the actual display and touchscreen combo of the Vivo Y83 Pro. As you can see, both the display and touchscreen glass parts are combined, and this is what you need to replace. You will need to take out the broken Y83 Pro combo and replace it with a new one.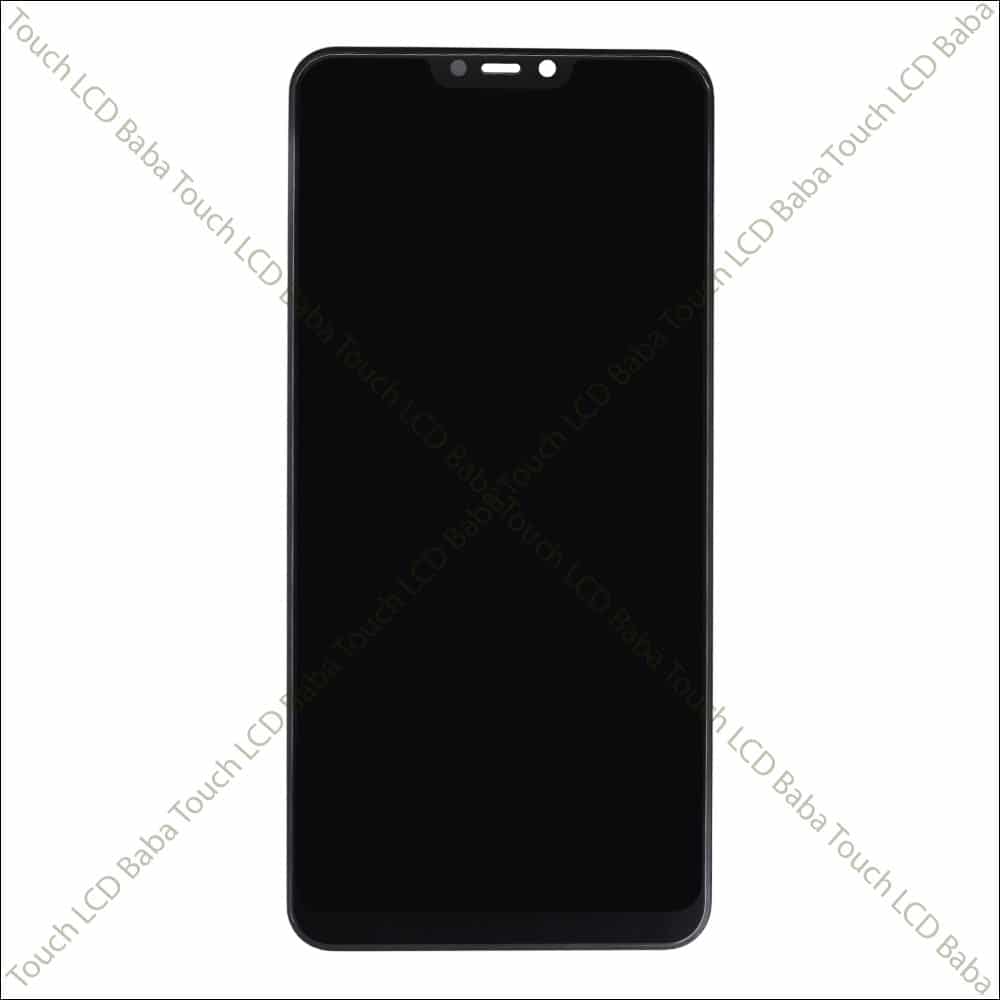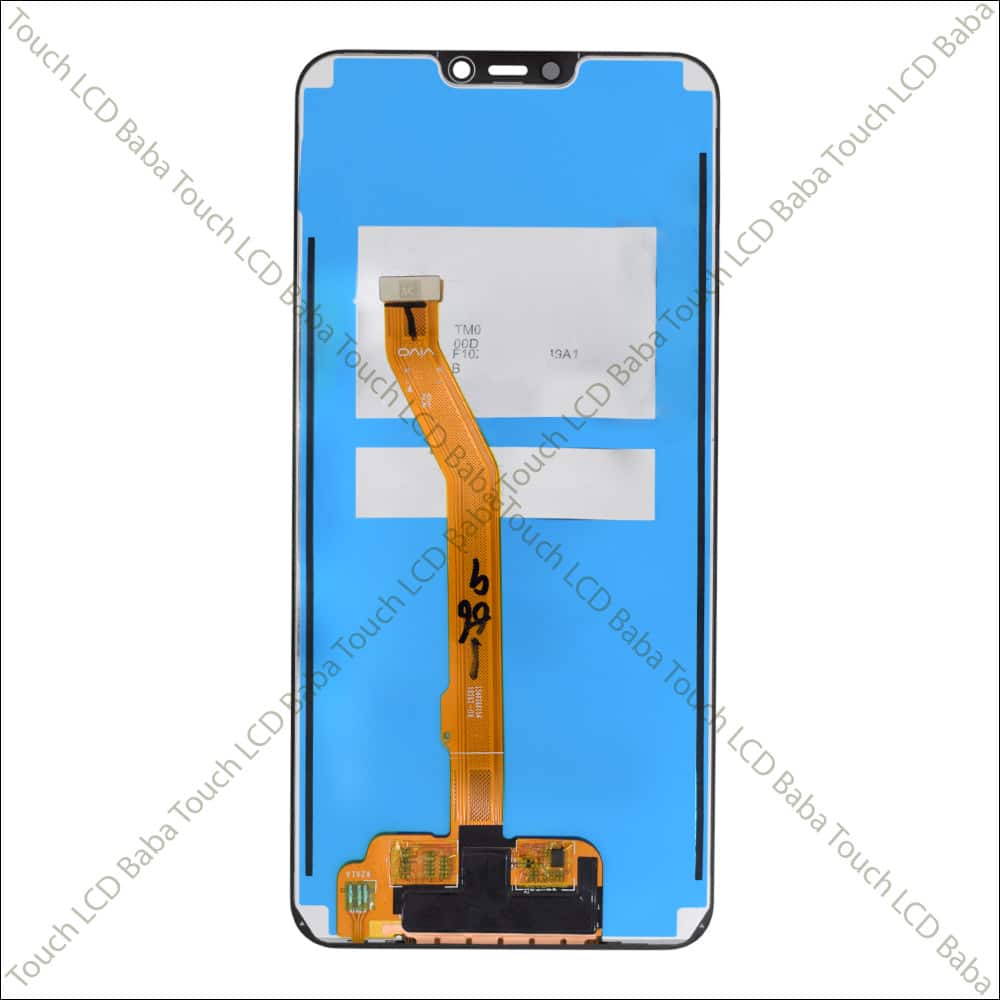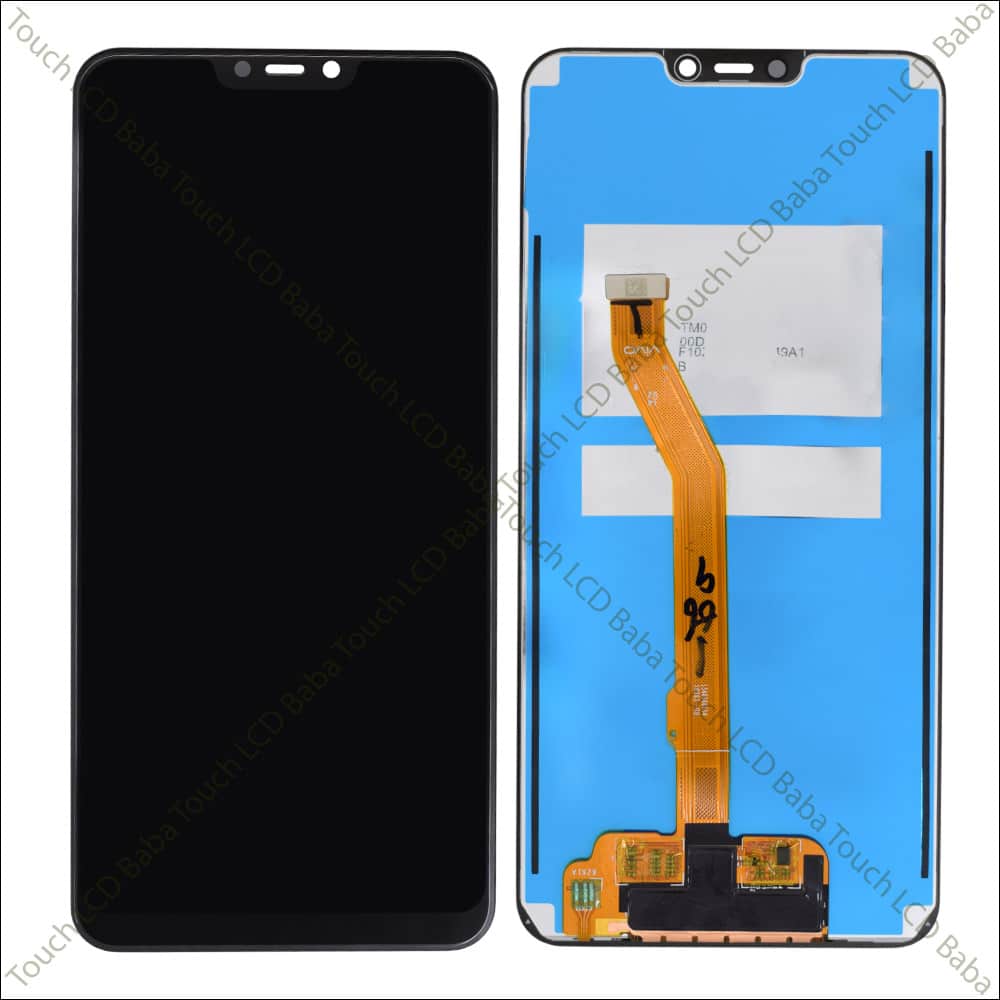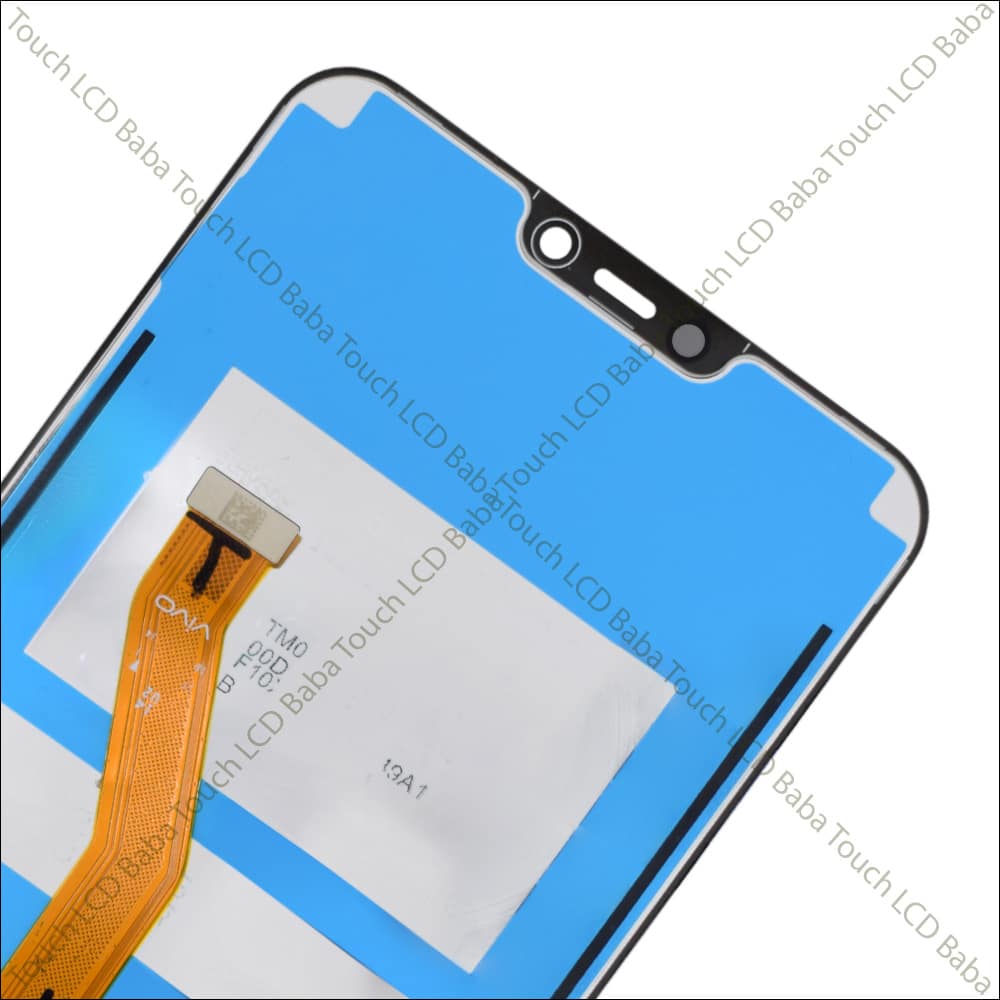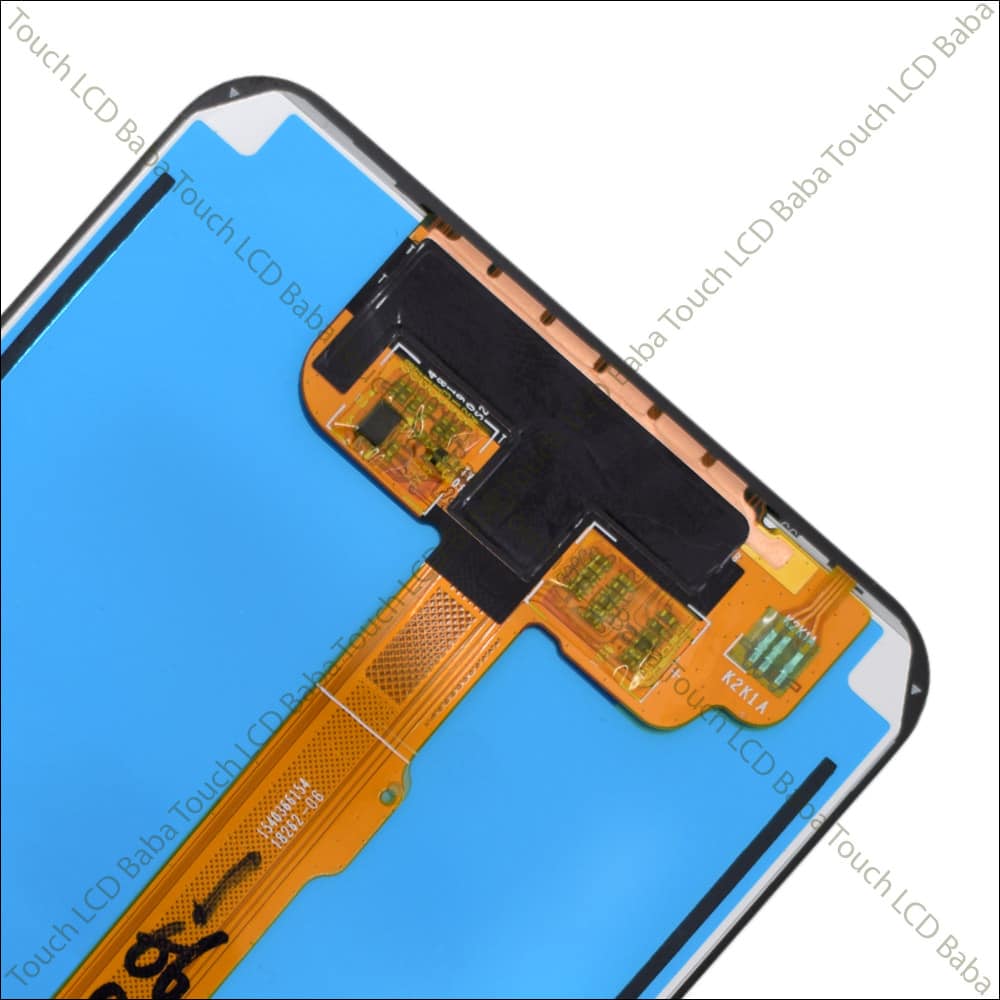 Shipping, Return and Refund Policy
All the products supplied by us come with 30 days return, refund, and replacement guarantee. To return a product, It should be in the same condition as we sent. You can't use or fix the new Vivo Y83 Pro display if you want to return it. For complete details about Shipping, Returns and Warranty, please click here.