It is an absolute tragedy when we accidentally break the display of the Mi Max phone. This phone comes with a large screen, and because of its bigger size, it is hard to hold in one hand and more prone to damage. It is important to carefully handle the Mi Max because its display is fragile and has complicated mechanisms. No matter how careful we are towards the phone, it is impossible to avoid accidental drops, and it is extremely off-putting when the Mi Max display or touch screen glass cracks accidentally.
After damaging the inner display or the main layer of touch screen glass, you've to find a solution to continue using the phone. Many customers rush for the cheapest possible solutions and end up with a compromised screen that doesn't offer the desired quality, and the problem even multiplies. If you get a screen replaced and it doesn't work, it is like wasting your cash on a useless product.
What is the meaning of Mi Max Display With Outer Frame?
The display combo is an assembly of IPS LCD as well as the touch screen glass. The complete display unit is founded on two components, the inner LCD and the top layer of touch screen glass. When both these parts get combined using LOCA (Liquid Optical Clear Adhesive), that is called a display combo.
The frame is the outer fiber part of the phone, which firmly holds the display in its place. The display gets assembled in the frame using glue, and when you purchase the display with the outer frame, it means you are buying the front half portion of your phone in brand new condition, including the display, touch screen glass, and the outer frame. The part is beneficial to overcome broken display or touch screen glass issues.
Mi Max Display With Frame Specifications
| | |
| --- | --- |
| | This display is 100% original, tested, and suitable for Mi Max. |
| | The Mi Max display size is 6.44 inches, the display type is IPS LCD and display resolution is 1080 x 1920 pixels. |
| | The main touch screen glass comes with Corning Gorilla Glass 4 protection. |
| | It is a complete unit of display and touch screen glass combined into one. |
| | The display comes pre-assembled in the outer frame and manual pasting is not required. |
| | It offers 100% the same colors, quality and brightness as your stock display. |
| | We test each display on Mi Max motherboard for flawless working and then dispatch |
| | If you face any problems during testing, then we offer 30 days replacement warranty. |
| | You should always make sure to test the display before installation because you can't replace a display after assembling it. |
| | The stock is readily available and shipping time is very fast. |
| | You can order the product using Cash on Delivery and Online Payments. |
How does the display replacement work?
The display replacement works on the principle of replacing the broken/cracked part with a new one. This is how all the service centers restore broken screens and restore the mobile to its pristine condition. After purchasing the display combo, you need to visit a technician and pay him a small fee to install the display on your phone. Surely, the technician tests the display before installation, and everything goes smoothly.
What are the alternative and cheap display replacement options?
With so many display options available in the market, it would certainly be easy for you to search for a display replacement option for your Xiaomi Mi Max. However, so many options might also confuse you a lot, and you might not end up with the best option and fall into traps or duplicate screen replacements.
It would help if you were extra cautious when buying a display product because the markets are filled with low-quality options, and a customer would prefer them because of the low price. These cheap options are mostly just duplicates of the original display and not worth your money because they can never offer the same quality as the original. Such alternative cheap methods are :
A) Only Touch Screen Glass Replacement
The only touch screen glass replacement is a low-priced and low-quality solution. This method is targeted towards saving money and doesn't offer the same quality as the original touch screen glass. In many cases, when only the touch screen glass breaks and the display stays intact, customers often think about replacing only the touch screen glass and reuse the same display.
The touch screen glass replacement process is manual, and while this solution is workable, the quality issues are prevalent. You'll see dust spots in the display, white patches, dead pixels, and other similar impurities, which are actually very distracting. All these issues appear because of strenuous activity on display, and that results in several issues. So the glass replacement is cheaper, but the quality is never up to the mark, and if the display also breaks during the separation, then complete combo replacement is the only choice. The duplicate touch screen glass never works properly and results in an additional headache.
B) Buying the so-called first copy screens
One more option is using duplicate screens to replace the broken part. If you go to the local market, you'll often hear a word, first copy. This word's meaning is a duplicate display, which you can purchase for a low price, and the quality will be much lower than what you had before. So you can also opt for this alternative option if you don't want to spend much.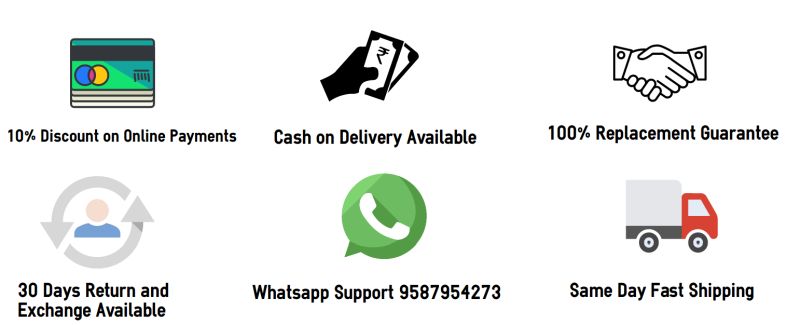 Do I always need the display with the frame?
The frame is the front side body of the mobile phone, which actually holds the display. In some extreme cases, the outer frame also bends, and then you can't fit a display in a bent frame. It simply means that a bent or dented frame is useless as It can't hold the display properly. Even if you forcefully fit the display in a dented frame, it will break off very easily again. So without a good frame, you can't fit the display evenly.
Please note that the frame display of Mi Max is required only when the frame is also bent. If the old frame is fine, you don't need to buy with frame display and touch combo. You must buy the Mi Max display and touch screen digitizer glass with frame if :
The older frame is broken or dented badly.
Some portions of the frame are broken.
Corners of the frame are crumpled.
You want to buy with frame display only as you want a pre-fitted display and touch combo.
Please also note that with frame display of Mi Max has some great advantages over without frame one. The main advantage is, display and touch are already fitted in the frame, and you don't need anything to stick the display. You need to transfer the motherboard, battery, and other components into the new display, and that's it.
Common Customer Questions
Q: How much does it cost to replace a broken Mi Max display in India?
The price of a 100% original Mi Max display replacement is around Rs 3400-3500. If you buy a first copy screen replacement, then the combo costs about Rs 1300-1500 in India. You may have to pay additional repairing charges on top of the display's price to a mechanic.
Q: What can I do if the new display doesn't work?
If you have purchased a display replacement from Touch LCD Baba, you should never worry about it not working because we test every display before sending it your way. We have an entire team that focuses on testing the display product through numerous techniques, and any display that doesn't pass all the tests with 100% perfection, we do not send that product to our customers.
Still, if you face any problems while testing the new display, you can return that to us within 30 days of delivery and in an unused condition. You also have the option to get a full refund. You can't return or replace a product after using it and removing the screen guard or warranty stickers.
Q: Is it possible to test the new display before installation?
Yes. It is possible to test the new Mi Max display by connecting it with your phone's motherboard. If you thought that assembling a display is a must to test it, you are wrong. You can easily test a new display in an open condition by making appropriate connections with the motherboard. The open condition testing is a widely greenlighted method of testing new screens without fitting them.
You need to connect the display to your phone temporarily and turn on the device to see the new display in action. If the new display is problematic, that would be clearly visible to you when you turn on the phone. There is no need to assemble the display, and you can easily verify it before installation.
Q: Do you sell only the touch screen glass or only the frame?
We are sorry, but only the touch screen glass or only the frame is not available. This spare part comes as a whole, exactly as demonstrated in the photos. If you want to purchase the parts individually, you might want to visit the local market.
Q: Can I assemble the display myself at home? 
It is a possibility, but we certainly don't recommend it. It is never a good idea for newbies to mend a mobile phone without having ample knowledge and experience. Things could easily go wrong, and additional parts might get damaged, and even finding those parts can be a real dilemma. Please note that you can't get the spare parts by spending money because some parts are not available.
Mi Max Display Photos
These photos show the actual display of Mi Max with touch screen glass with a complete outer frame. If you have any further questions, please feel free to contact us at 9587954273.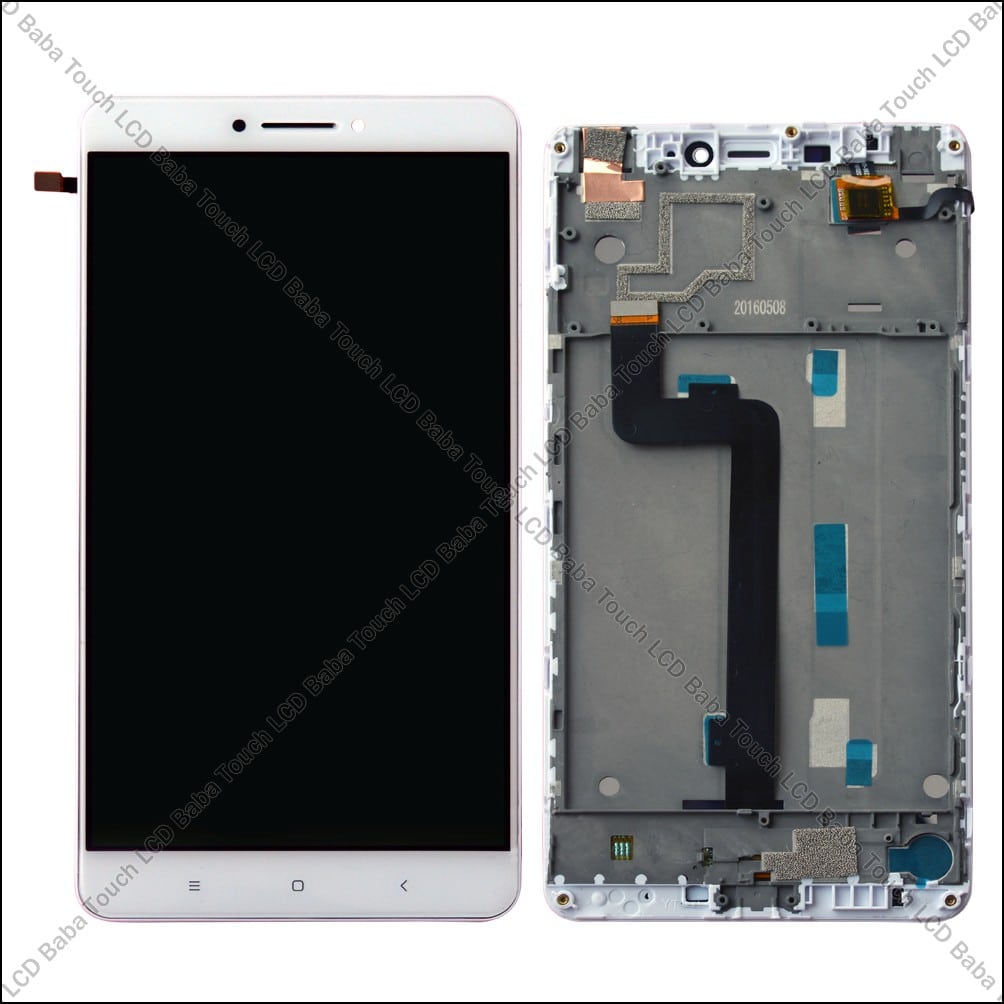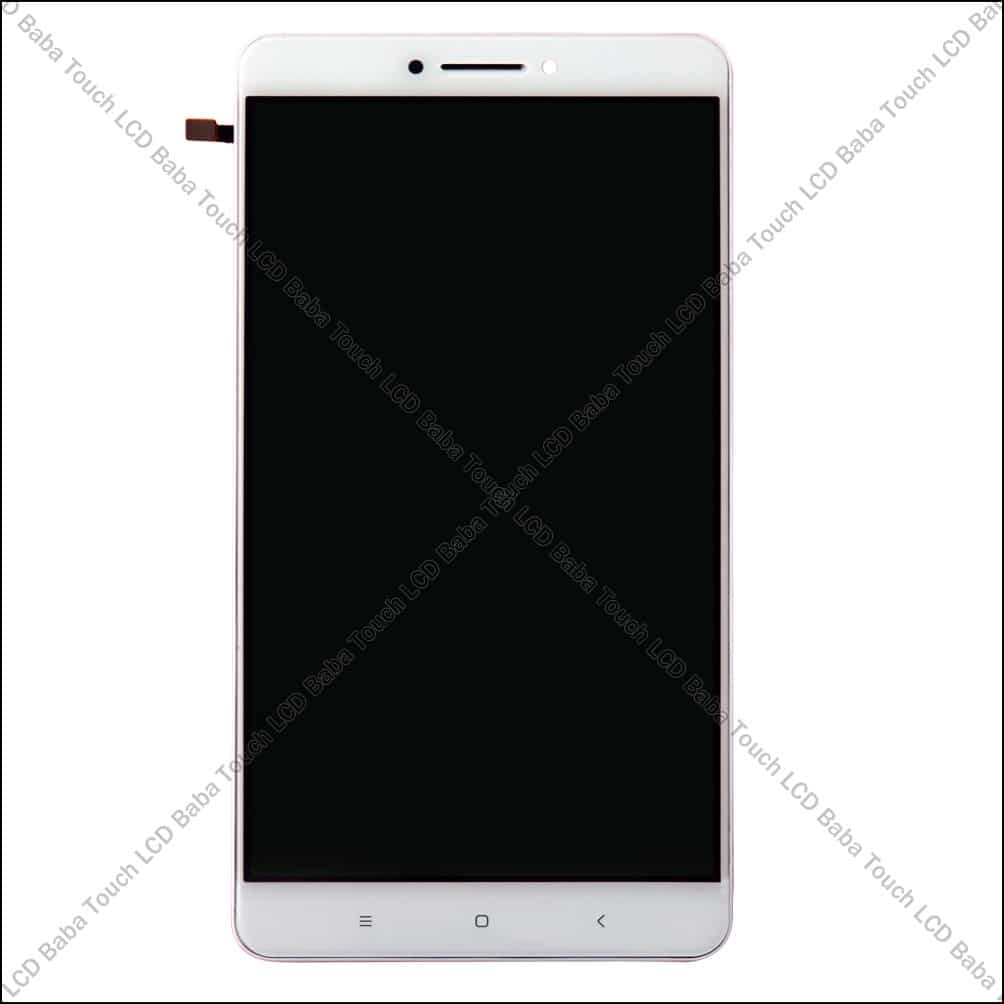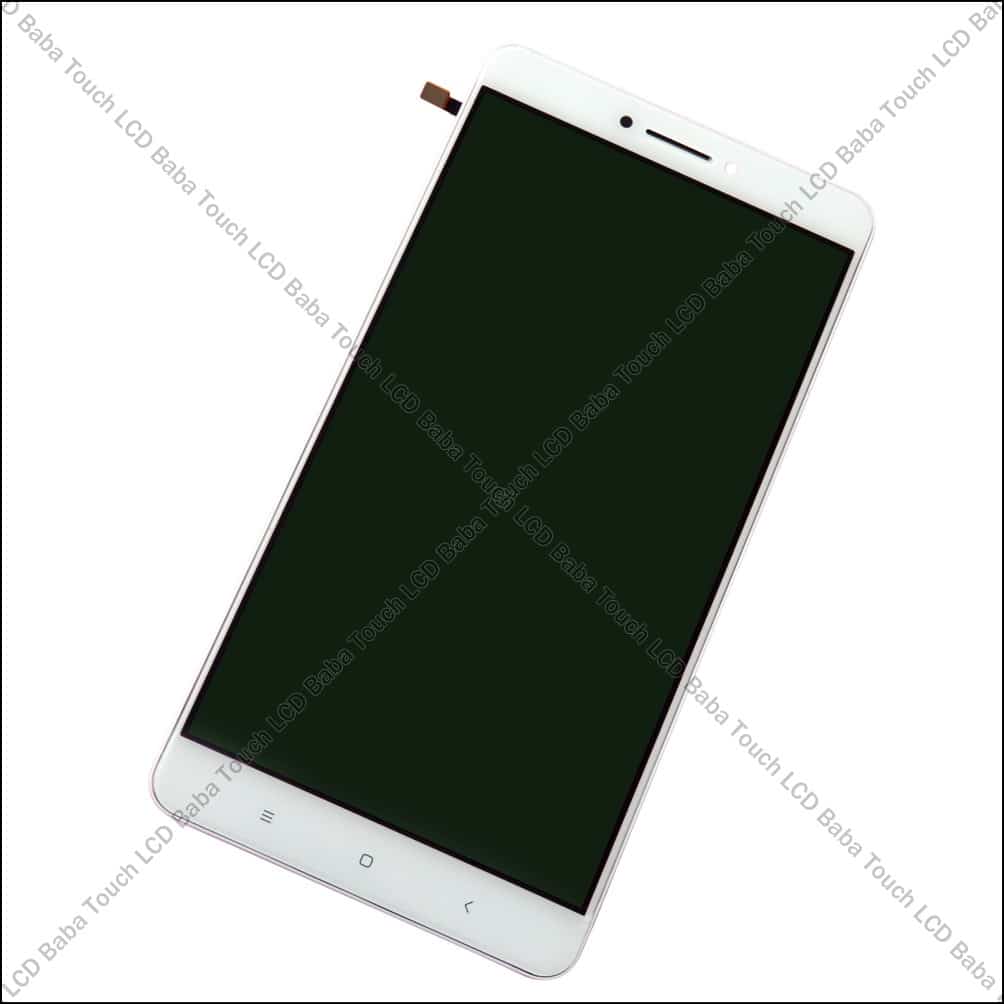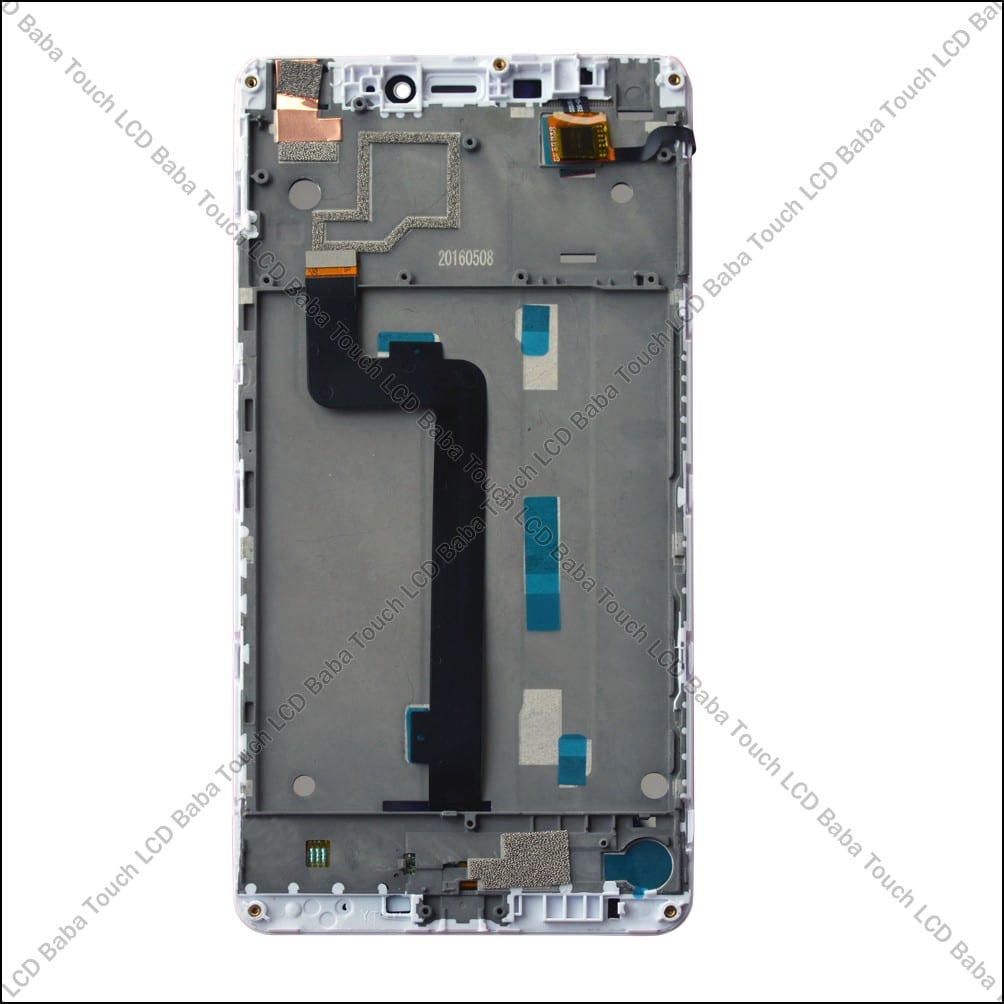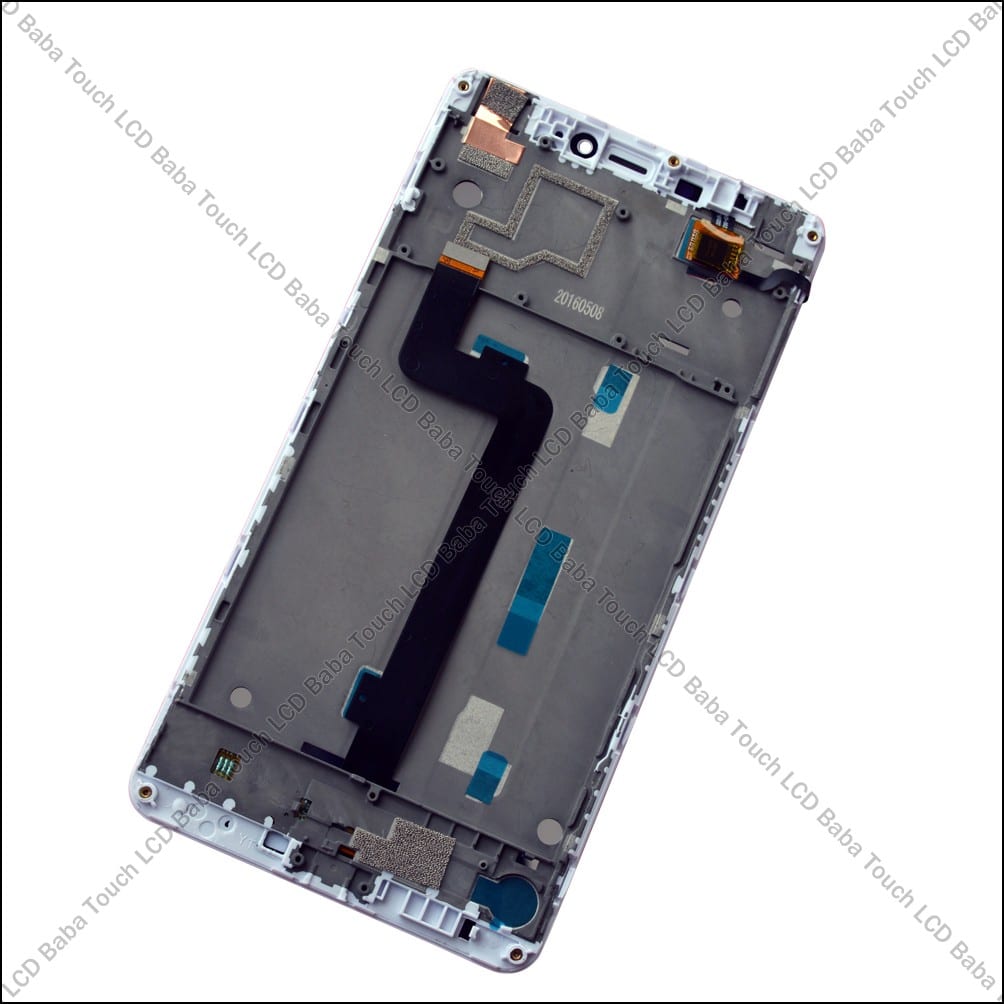 Shipping, Return and Refund Policy
All the products supplied by us come with 30 days return, refund, and replacement guarantee. To return a product, It should be in the same condition as we sent. You can't use or fix the product if you want to return it. For complete details about Shipping, Returns and Warranty, please click here.