If you need an original display replacement for Redmi 6A, you are on the right web page. The Redmi 6A phone is one of the most popular models from Redmi and sold exceedingly because of its reasonable price and features. Mobile phones are very prone to breakage, and this phone is not an exception to this phenomenon. We often drop phones from our pocket, or it just slips out from our hands and results in a cracked screen.
The accidental screen damage is a big issue but luckily, it is very easy to replace a broken screen. A few years back from today, it was very tough to find a display but now it is equally easy. The Redmi 6A screen replacement is easygoing because you can use a readymade combo to restore the pristine condition of your phone.
What is the meaning of the Redmi 6A display combo?
The part you see here is the complete display and touch screen combo of the Redmi 6A and the outer frame. It means that the display and touch screen both parts are pre-fitted in the structure, and there is no need to paste the combo manually. The main attraction of this part is it's astonishing fitting and finishing. You can understand this part as the front half of your phone is in a completely brand new condition. If you are also struggling with a bent frame problem, this part is the perfect solution.
In many cases, when the Redmi 6A phone gets severely damaged, its outer display body will also get misshaped. In that case, you can't replace the combo without the outer frame as It is not possible to fix a new display in a bent frame. For this reason, you also need the outer casing along with the display and touch screen combo. Even If the outer casing is not damaged, you can still buy this Redmi 6A combo as this part offers real quality and restores your phone's full life in no time. Please note that the outer frame means the display's front side frame; it doesn't include the back panel.
Redmi 6A Display Specifications
| | |
| --- | --- |
| | This display is 100% original, tested, and suitable for Redmi 6A. |
| | The Redmi 6a display size is 5.45″, the display type is IPS LCD and the resolution is 720 x 1440 pixels. |
| | It is a complete unit of display and touch screen glass combined into one. |
| | The display and touch screen are pre-installed in the frame and manual pasting is not required. |
| | We test each display one-by-one for 100% flawless working before dispatch. |
| | It offers 100% the same colors, quality and brightness as before |
| | You can test the display yourself an verity its working condition before installation. |
| | The Redmi 6A display replacement is available in two colors, Black and White. |
| | We can deliver and pickup the parts all over India, even from the smallest towns and villages. |
| | The display is readily available in stock and shipping time is very fast. |
| | You can order the desired products using Cash on Delivery or Online Payments. |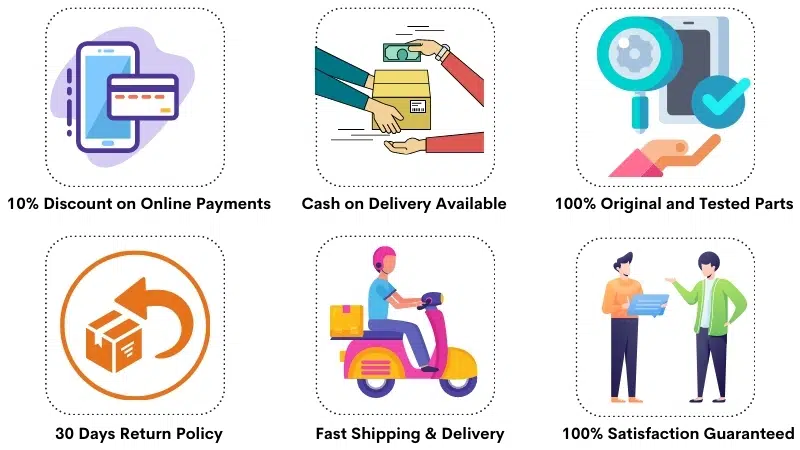 What about the first copy screen replacements?
You'll find lots of cheap alternatives available in the market, but you have to compromise with the display quality and touch screen smoothness. These cheap options are :
A) Replacing only the touch screen glass.
If you decided to buy only glass replacement, you should expect a stiffer touch screen response compared to the original. It is because poor quality parts always come with pain and afterward issues. The process of separating the display and touch screen is manual, and after repairing, you can expect some spots, dust, bubbles, and other similar things inside the display.
To replace the broken touch screen glass, the technicians will use a duplicate touch screen glass (which costs Rs 90 to them) that doesn't respond like the original. So this method is a complete compromise, but you can easily repair the phone in less than Rs 500, and that's why it is the favorite route for people who don't want to spend money on quality display replacement.
B) Purchasing a first copy display replacement
If the display and touch screen glass both are broken, then another cheap solution is purchasing a duplicate combo. It means that you can buy a low-grade display unit which consists of the display and the touch screen glass. This product's drawback is the lower quality like you'll get 50% screen quality of what you had before. The reduction is easily noticeable in colors, quality, and brightness. The touch screen doesn't respond well to the input commands, and hence it is a hassle to use such products. The price is around Rs 900-100 including installation, but you won't get satisfaction.
Frequently Asked Questions
Q: How much does it cost to replace a broken Redmi 6A display in India?
The price of a 100% original Redmi 6a display replacement is around Rs 1800-2000. If you buy a first copy screen replacement, then the combo costs about Rs 900-1100 in India. The display installation charges are not included in the display's price.
Q: What is the difference between an original and a copy display?
The main difference between both products is the actual quality of the LCD and the smoothness of touch screen glass. The copy display offers 50% brightness, colors, and contrast when comparing it side-by-side with the original display. The copy touch screen is flawed, and you'll feel a laggy inaccurate response.
The duplicate screens are made to attract people who want to repair the phone but don't want to spend much money. Such customers are often ready to compromise and don't care if the things work properly or not as long as they are working anyhow. For example, if the touch screen doesn't work well, they will tap the touch screen 4 times but won't buy the original one. You certainly won't face such issues with the original Redmi 6A combo because everything is high quality, tested, and scrutinized on strict quality measures.
Q: What if the new Redmi 6A display is dead on arrival?
Customers often worry that they might receive a dead display that would not be functional, and their money will be wasted. Please note that there is no such thing as a dead display because we turn on and test all the folders one-by-one to verify the working condition. We possess the same Redmi 6A phone as you use, and we use this phone's motherboard to simulate the testing process in real-time.
There is no use of any guesswork because the screens are verified after connecting with a real mobile phone, so there is absolutely no chance that a display will be dead on arrival. Even after such strict testing procedures, the end customer always gets a testing guarantee. After receiving the product, we offer 30 days return, refund, and replacement period for all our customers.
Within this 30 days time period, you can test the display by connecting it with your device. Please note that testing a display doesn't mean that you should assemble it on your phone. You can easily test the display in an open condition without assembling it permanently. If you are not sure how to test the display in an open condition, a technician can easily do it. Once you've verified that the display is working perfectly, then you can install it on your phone. So essentially, you also get your chance to verify the working condition of the new display.
Q: Do you have a retail store in our city?
We don't have any retail stores as we offer mobile phone parts online only. If you are looking to purchase the Redmi 6A display, you can order it online, and we'll deliver it to your doorstep. We supply 100% original and tested screen replacements for Redmi 6A, so you don't need to worry about the product's quality and perfectness.
Q: How to install the display after purchasing from Touch LCD Baba?
After purchasing the display, you need to visit a nearby technician to replace it or do it yourself. We don't recommend self-installation of the display unless you are sure about your expertise. If you are hesitant in doing this yourself, please take over this to a technician and pay a small fee to him to install the display on your behalf.
Q: Where can we get the cheapest display replacement for Redmi 6A?
Many customers are looking for temporary solutions to replace a broken screen and need the lowest possible price. We suggest that if you are in the same boat, please visit the local market to get the best prices on duplicate screens. These screens can't provide the original quality, but you can still use the phone for some time for your basic needs. We are not selling duplicate products, and that's why we don't offer the lowest prices.
Q: Do we need glue or double tapes to stick the display in the frame?
Absolutely Not. The display comes pre-assembled in the frame, and you don't need to stick it in any way. When you replace a display and the frame, It is like replacing the front half portion of your phone. We don't consider this as repairing anything, but it is more like replacing a broken part with a new one. So essentially, you are replacing the front half of your phone with a factory-fitted brand new screen. This is exactly how the official service center replaces the screen.
Redmi 6A Display Specifications
These photos show the actual product you'll be getting. It is a complete combo of Redmi 6A consisting of display and touch screen glass and the outer frame. If you have any further questions about the Redmi 6A display replacement, please contact us at 9587954273.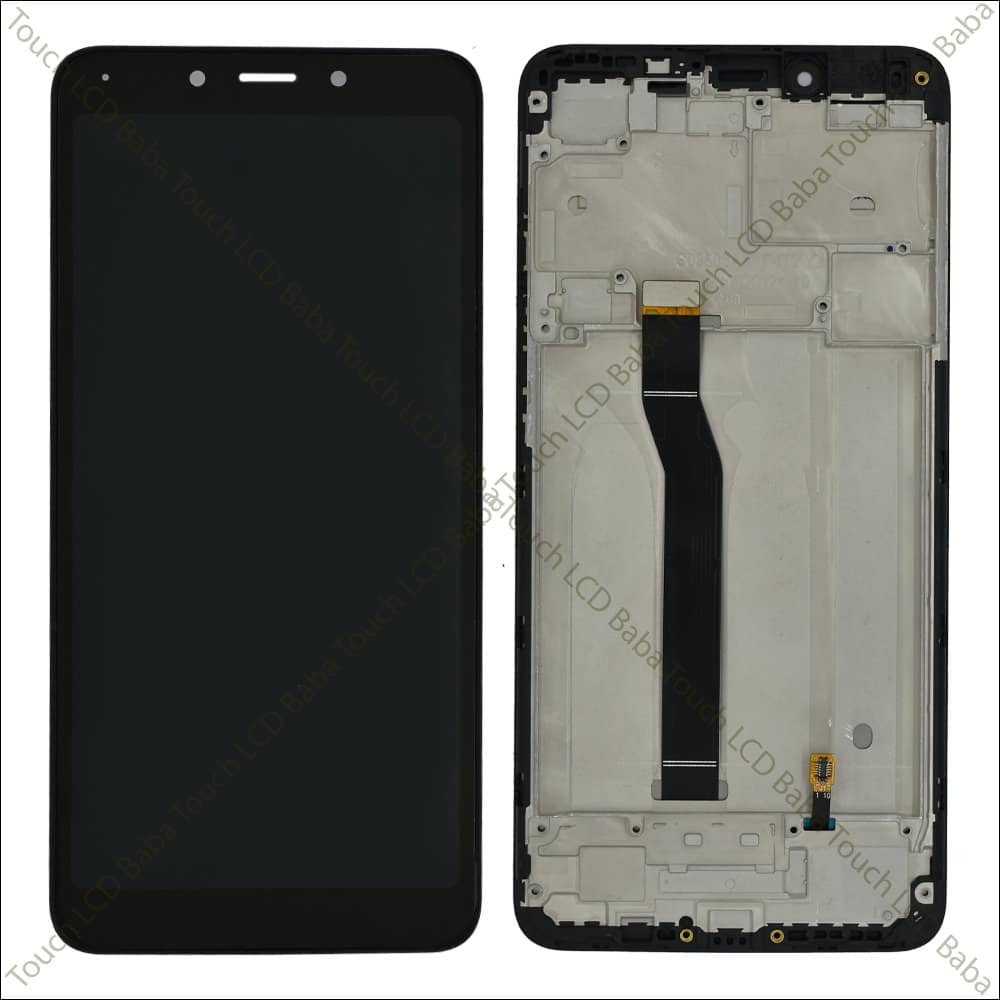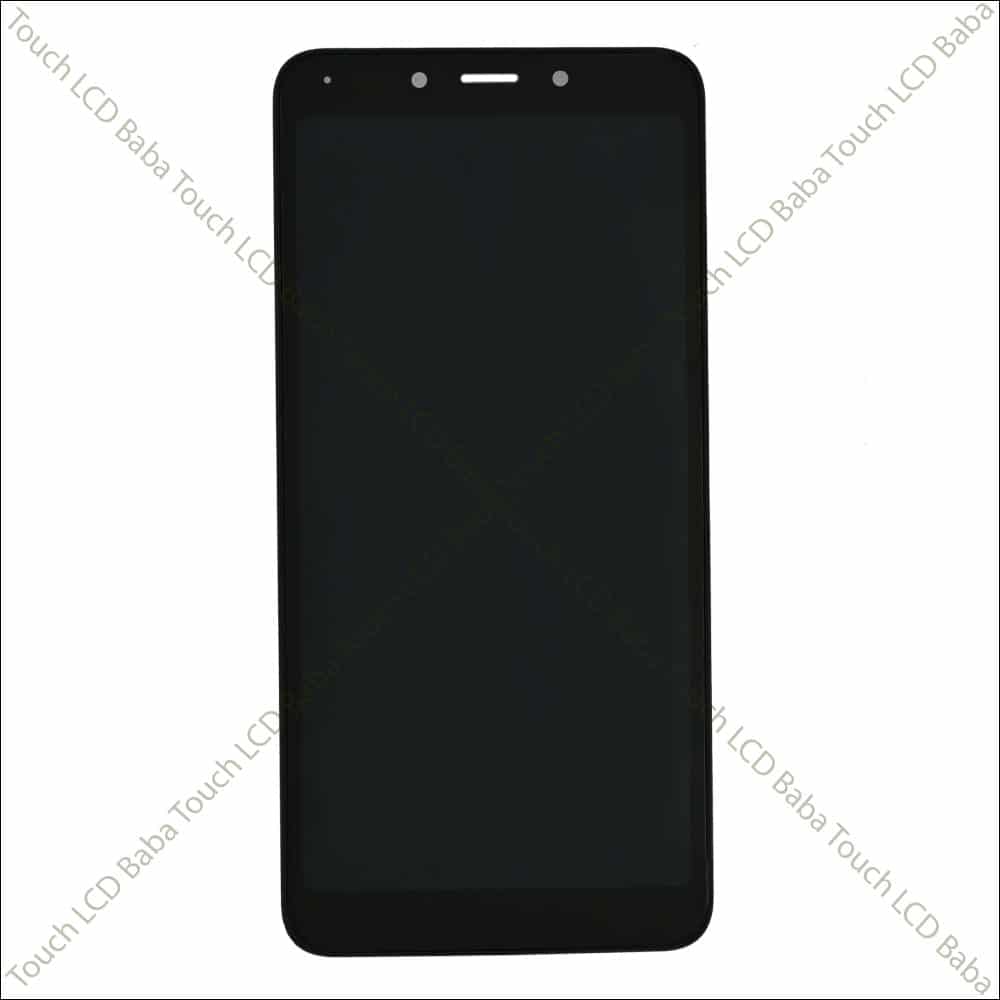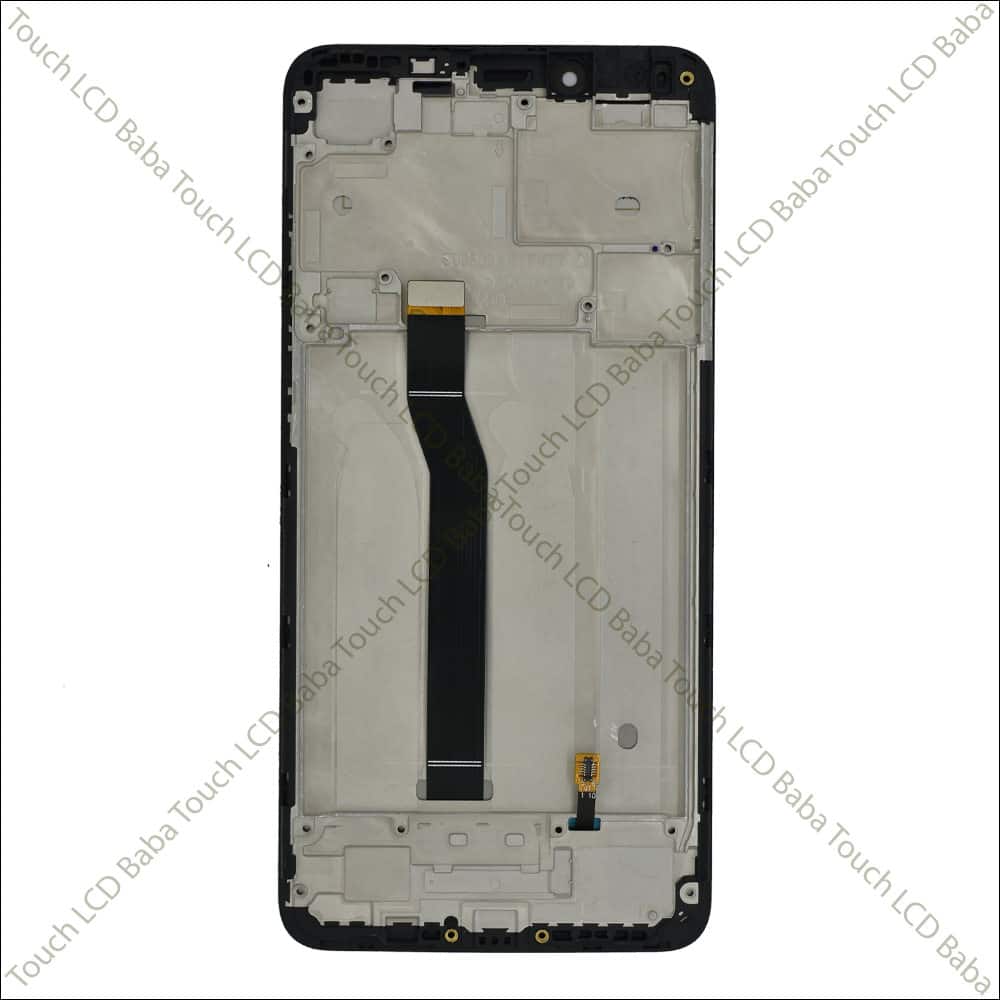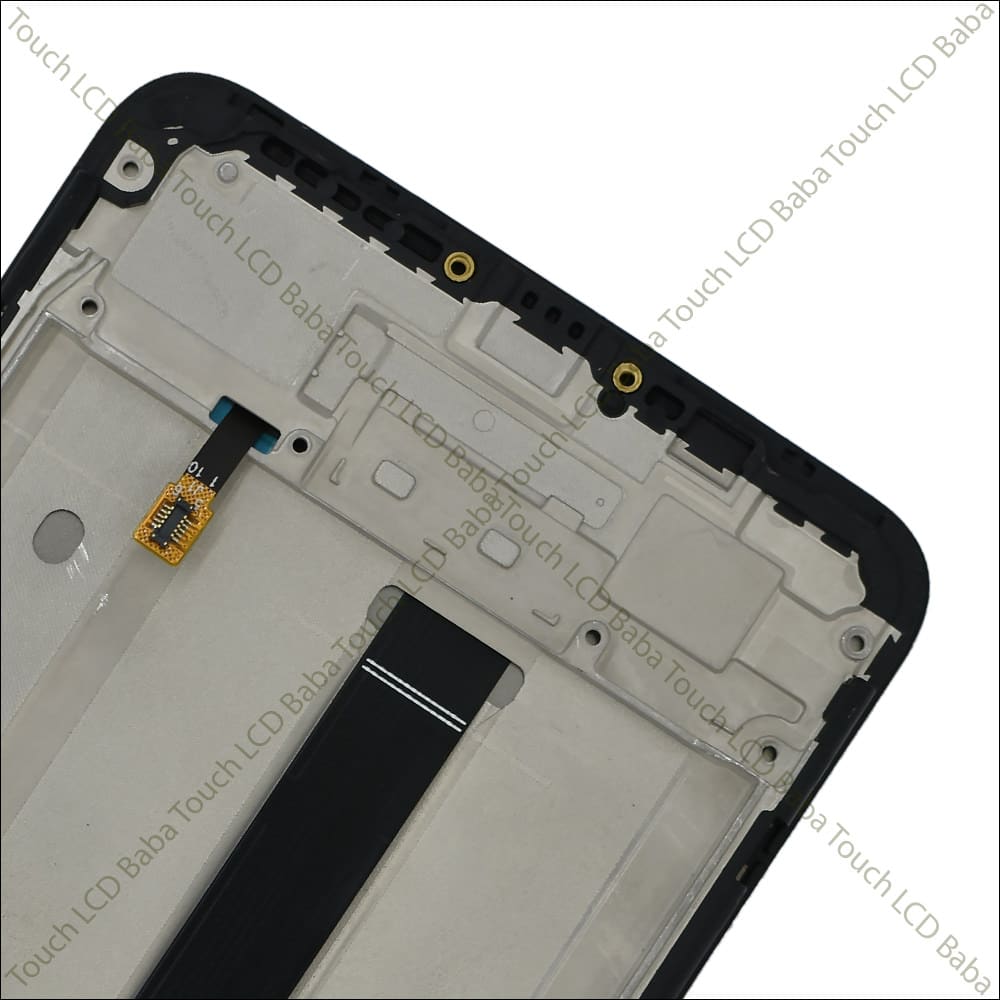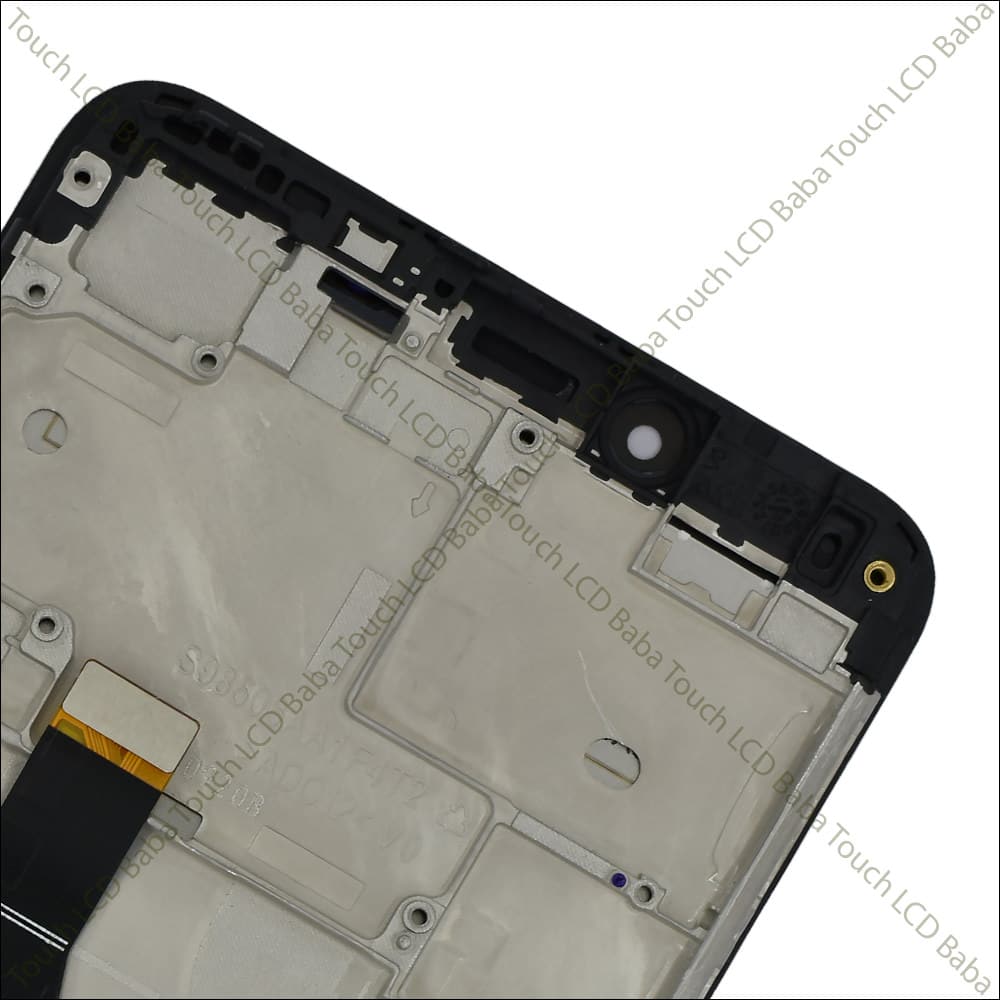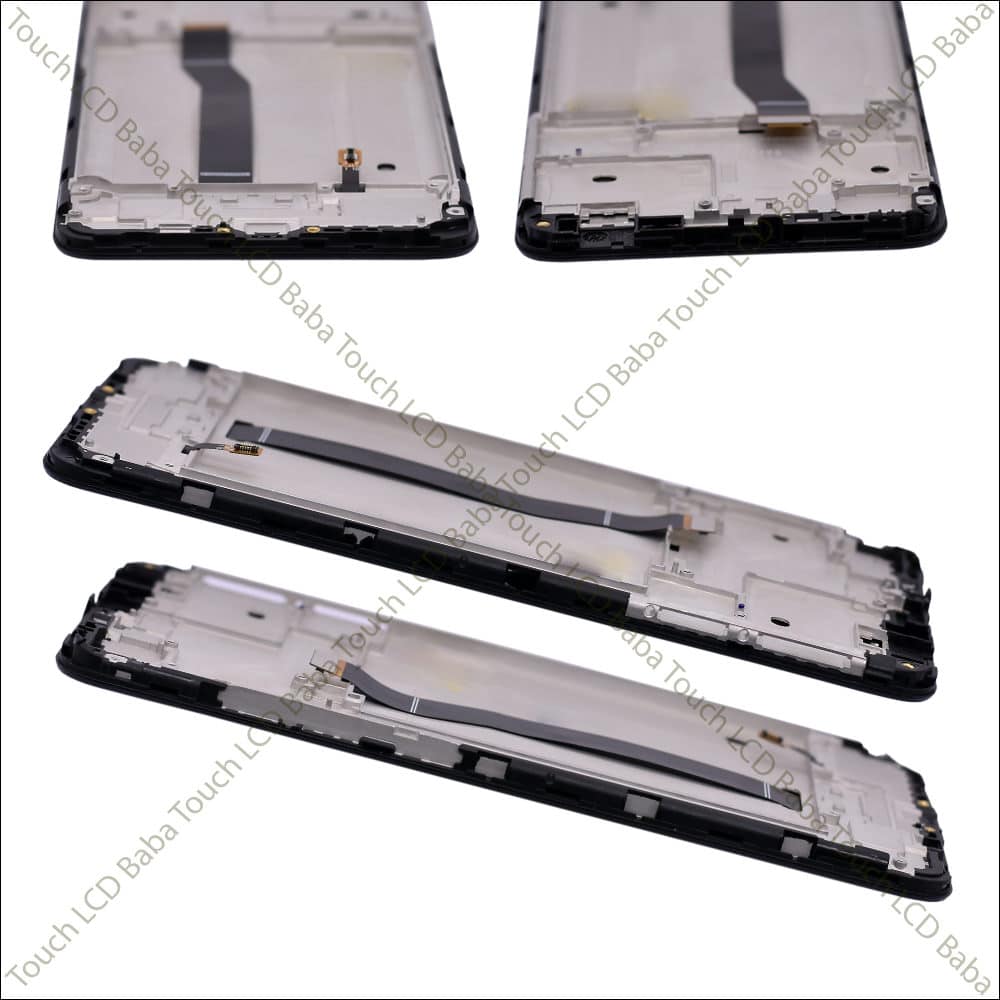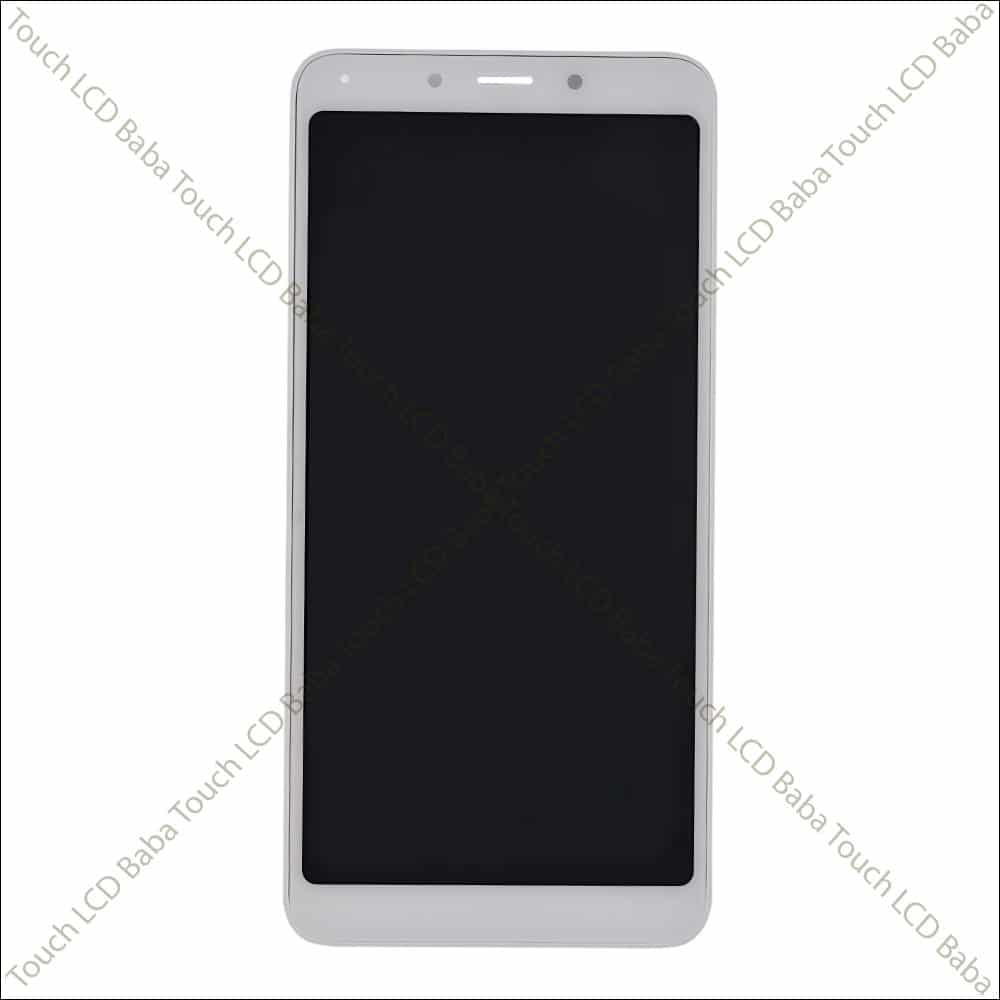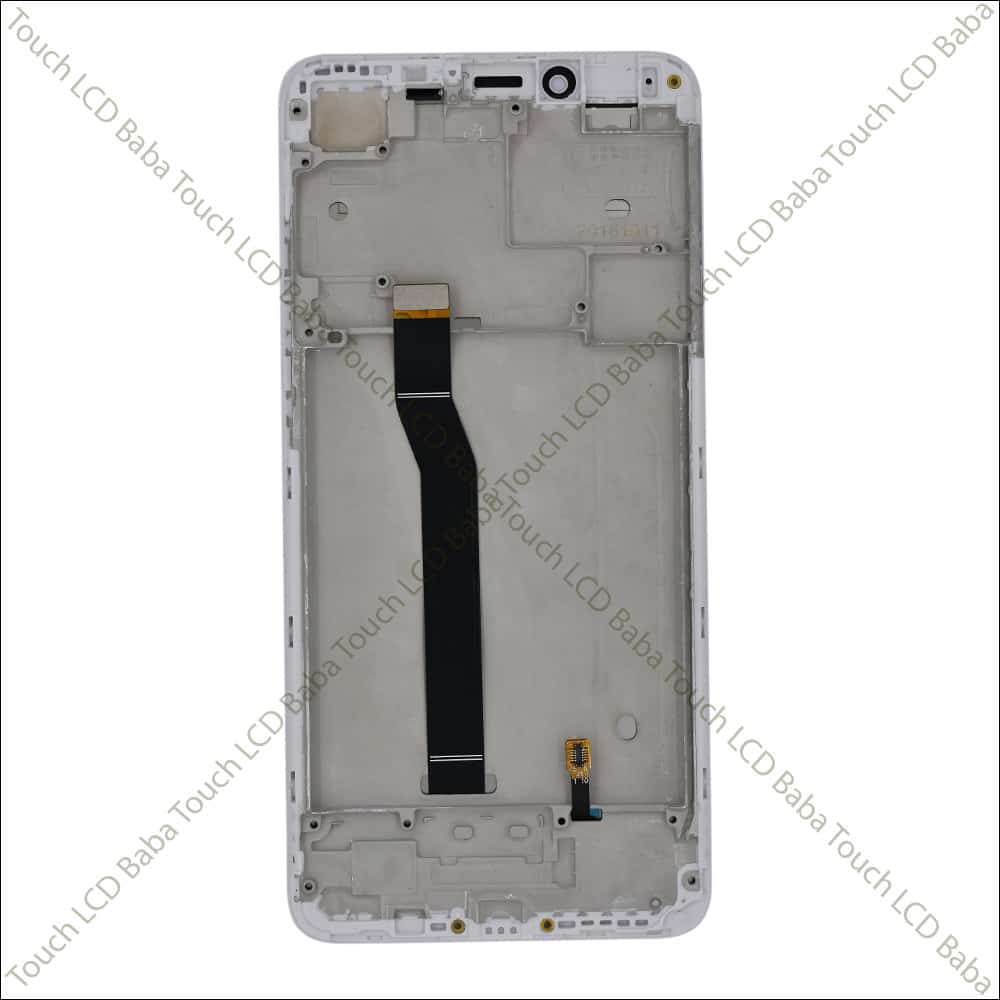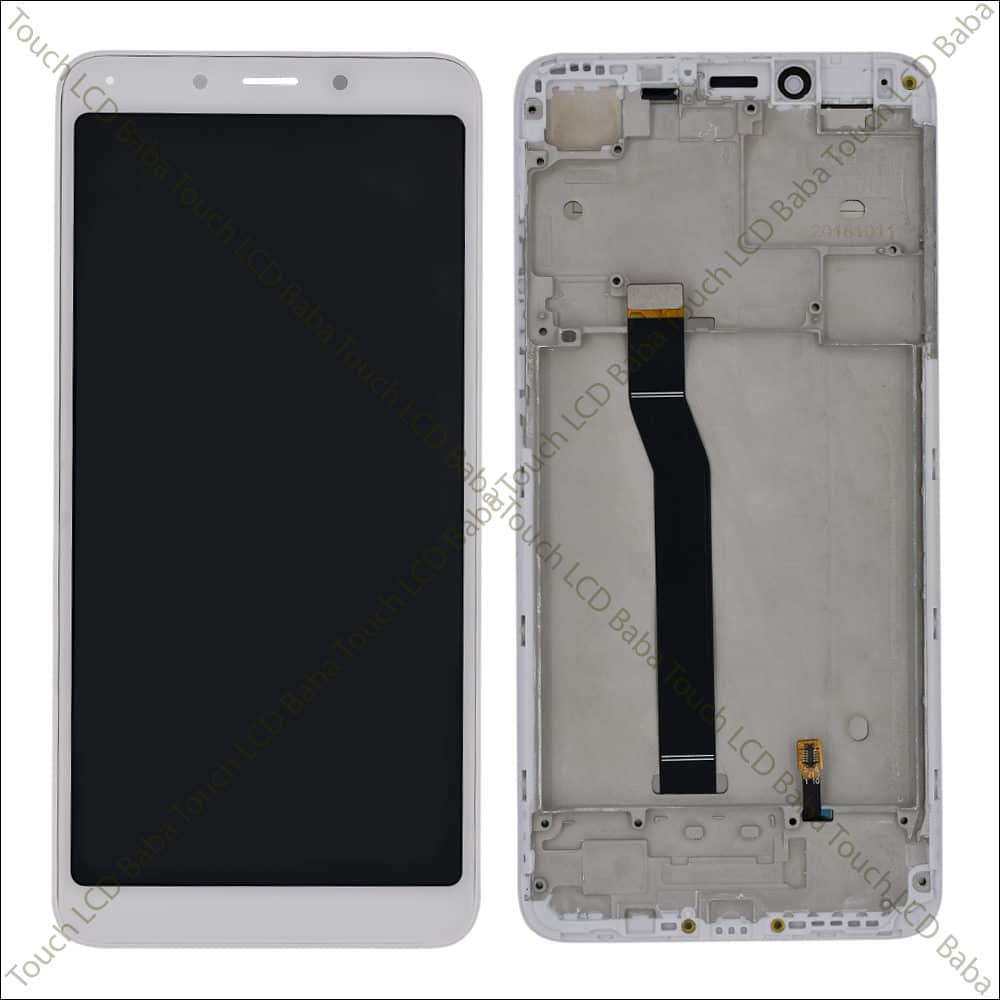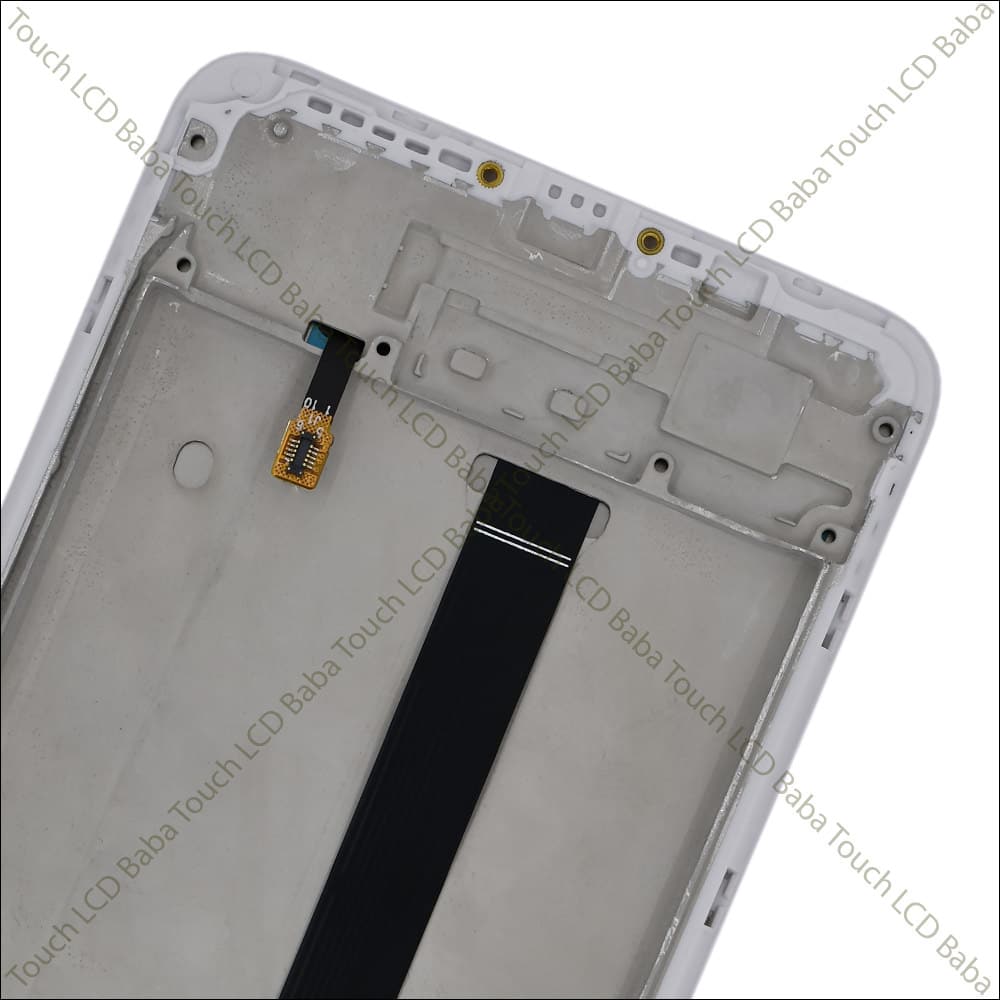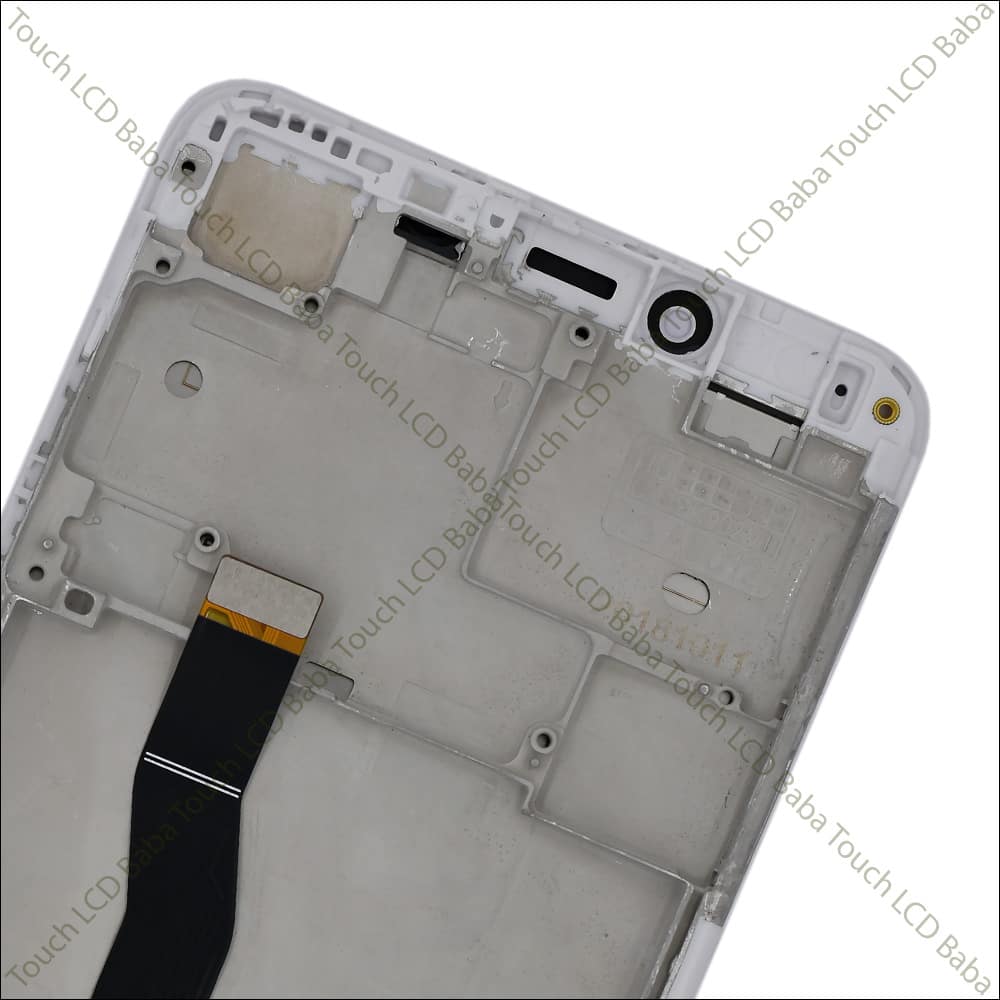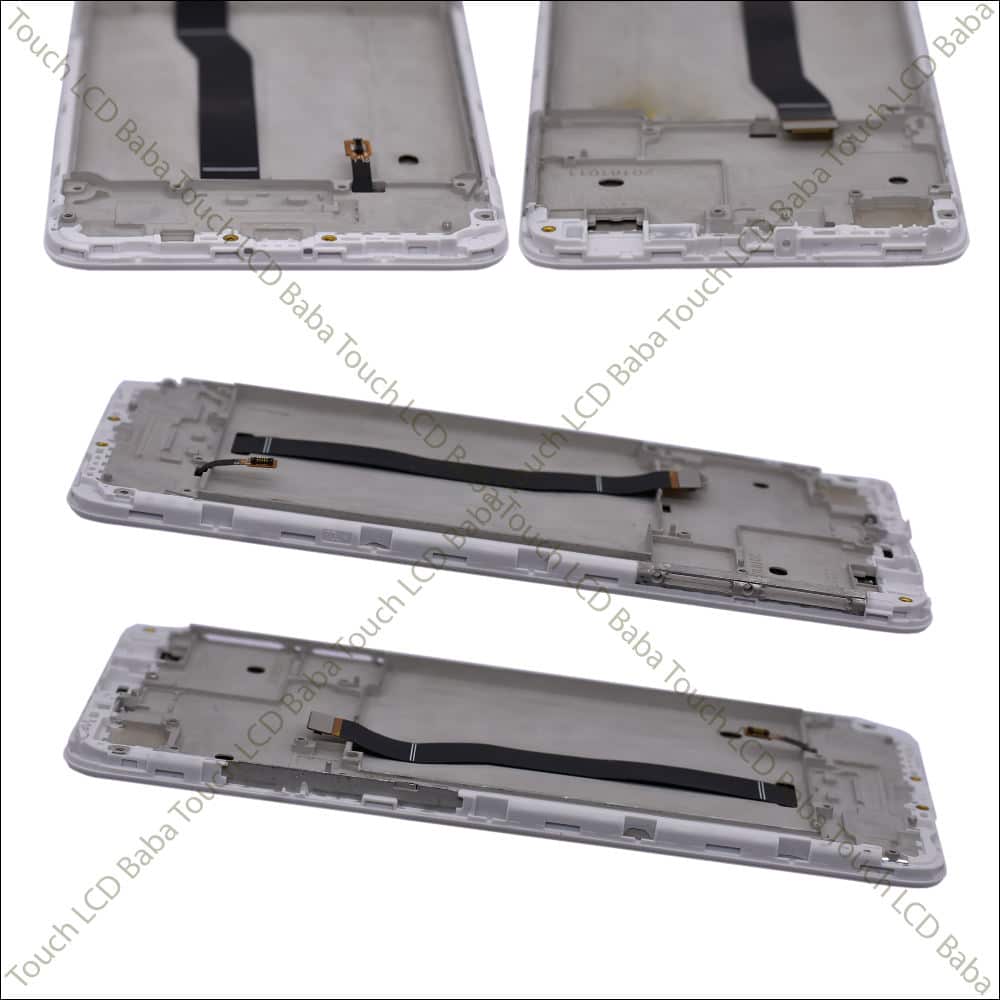 Shipping, Return and Refund Policy
All the products supplied by us come with 30 days return, refund, and replacement guarantee. To return a product, It should be in the same condition as we sent. You can't use or fix the new display if you want to return it. For complete details about Shipping, Returns and Warranty, please click here.