Redmi 3s is one of the most popular handsets sold by Xiaomi, and on this page, you can find a display replacement for the same. The Redmi 3s is a very compact phone and offers all the essential features, which are enough for moderate use. Older people prefer this phone because it is easier to carry and lightweight to hold in the hands.
Mobile phone displays easily break, and Redmi 3s is not an exception to this. Despite having tempered glass protection, the display can still damage very quickly if you drop your mobile. When the display or touch screen glass breaks, you need to replace the display unit, and it is how the screen replacement works. You can find complete details of the Redmi 3s display on this page and the available options for replacing the broken display or touch screen digitizer glass. If you have any questions, you can always call us at 9587954273.
Redmi 3s Display Specifications
| | |
| --- | --- |
| | This display is 100% original, tested and suitable for Redmi 3s / Redmi 3s Prime. |
| | The Redmi 3s display size is 5.0″, the display type is IPS LCD and the resolution is 720 x 1280 pixels. |
| | It is a complete combo of display and touch screen glass combined into one. |
| | You can use this combo to replace a broken display or touch screen digitizer glass. |
| | You can use this display in two models, Redmi 3s and Redmi 3s Prime. |
| | We buy our stock from the OEM manufactures to ensure 100% original quality. |
| | Our testing team tests each display for 100% perfect working before dispatch. |
| | The display is available in 3 colors, Black, White and Golden. |
| | We back our products with a 30 days return, refund and replacement guarantee. |
| | The display is readily available in stock and turnaround time is very fast. |
| | You can order the product using Cash on Delivery and Online Payments. |
What is the meaning of the Redmi 3s Display Combo?
To replace a broken display, you need a new display, and this is what the word combo/folder means. The combo consists of the inner display and the top layer of touch screen digitizer glass. Please see the product images below to visualize a combo. It is precisely how the official service center perfectly replaces the broken screens.
In simpler words, the combo is a new display unit that can replace the broken display unit. You might be wondering that the combo consists of two parts and what if only one part breaks and the other part stays intact. In such situations, you still need to replace the combo because it is a standard method of replacing the broken display unit. There can be three practical scenarios :
You have broken only the touch screen glass.
You've broken only the inner display.
Both the display and touch screen glass have been broken.
You need to replace the combo in all three conditions because it is how the display replacement works. If you go to the service center and ask them to replace the touch screen glass individually, they will deny it because only the touch screen glass replacement is a substandard solution.
Isn't it possible to replace only the touch screen glass?
We receive lots of calls from customers asking if they can replace the only glass and reuse the same display. We understand that customers want to spare some cash by replacing only the glass, but what would you do if saving little money brings many issues to the table?
The glass replacement is not the recommended approach because you are repairing the broken display using duplicate spares. You are paying for a refurbished repaired product that never lasts long, and quality issues are so prevalent that you'll get fed up in the end. Here we want to give you an overview of glass replacement and its costs.
If you go to the local market, you'll find lots of technicians recommending the glass replacement. The sole reason for their recommendation is their benefit, not yours. The only touch screen glass costs Rs 80, and they can easily charge around 400-500 from you, including installation/labor charges. Now imagine the income if they do ten such repairs every day. The biggest drawback of glass replacement is using a duplicate touch screen glass, which is so laggy and works incorrectly. Even the color of a duplicate touch screen glass will be different from what you had before. All in all, it is possible to replace only the glass, but it will not yield the original display's quality and smoothness at any cost.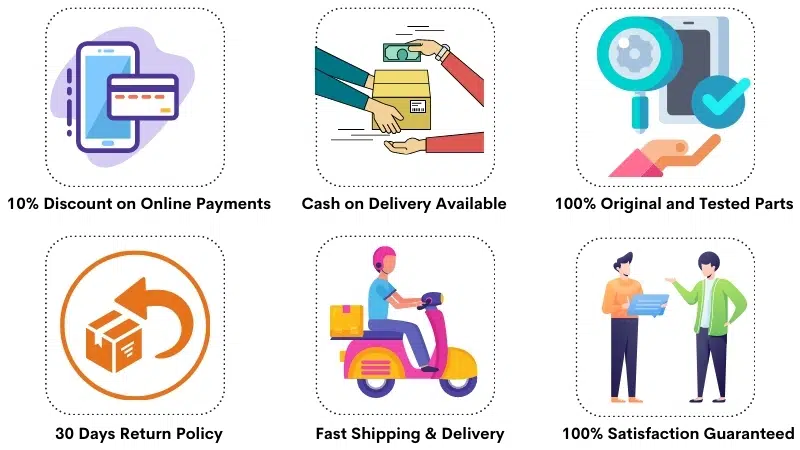 Common Customer Questions
Q: How much does it cost to replace a broken Redmi 3s display in India?
The price of a 100% original Redmi 3s display replacement is around Rs 1800-2000. If you buy a first copy screen replacement, then the combo costs about Rs 800-1000 in India. The installation charges are not included in the display's price.
Q: Can I use the same display in Redmi 3s and Redmi 3s Prime?
Yes. Both mobile phones share the same display, and you can use this display in both of them. These phones are a little different specs-wise, but the display is common.
Q: I'm getting a better deal offline. Why should I purchase from you?
The prices of duplicate screens are not a secret, and everyone is aware of them. So if you purchase a duplicate display offline, don't compare it with our price because there will be a huge difference in price and quality. It would be best if you didn't compare the price of a copy display with the price of an original display because both items offer a different quality output. So if you get a better deal offline and you don't need the original screen, buying from the offline market will be the best choice for you.
Q: Is it a good idea to spend so much money on this phone?
The answer to this question depends on how you perceive your phone's value. Some customers always spend money on the original spares because they intend to use the phone for the next year. Some customers assess the value of their phone in the second-hand market and believe that spending so much money on display is not worthwhile. So it is an individual customer's perception and depends on lots of factors.
Q: Can I replace a broken display in the service center for free under warranty?
We believe that not even a single Redmi 3s phone is under warranty because it is an old device. Even if you have a device in warranty, any physical damage to the display or touch screen glass is always out of warranty. You can surely replace the display in the service center, but you've to pay the appropriate charges according to their rate card.
Q: Does this display offer the same quality as a factory-fitted display?
The display quality is always mesmerizing when you purchase the new phone, and we also offer the same display as it comes with a factory-fitted phone. The display quality degrades only if you buy a duplicate display and install it on your phone. If you purchase an original display, you won't even realize if you've replaced the original display. The pre-installed display on the phone and the display we provide come from the same OEM factory, and that's why the display quality is entirely identical.
Q: How is it possible to test the display without installing it?
If you believe that pasting the display is a must to verify its working condition, you are wrong. Before you assemble a display on your phone, you should always test it for working in an open condition. To verify the new Redmi 3s display, connect it to your phone's motherboard in an open condition without pasting it. Then turn on the device, and the new display will start working as usual. You can also use the touch screen functionality and ensure that everything is working as desired.
Q: What if the new display doesn't work as promised?
We offer a 30 days return and refund guarantee on the screen replacements. Please note that the replacement guarantee applies to unused products only and doesn't apply to installed/fitted products. You can connect the display to your phone in open condition and verify that everything works as desired. If you face any problems while testing the new display, you can always call us and ask for a return/replacement. Please ensure that you don't remove the screen guard and keep the new display in immaculate condition as you received it.
Redmi 3s Display Photos
These photos show the actual display combo of the Redmi 3s. You can use this folder to replace a broken display or touch screen digitizer glass. All you need to do is, decouple the broken display unit and install a new one in place of it.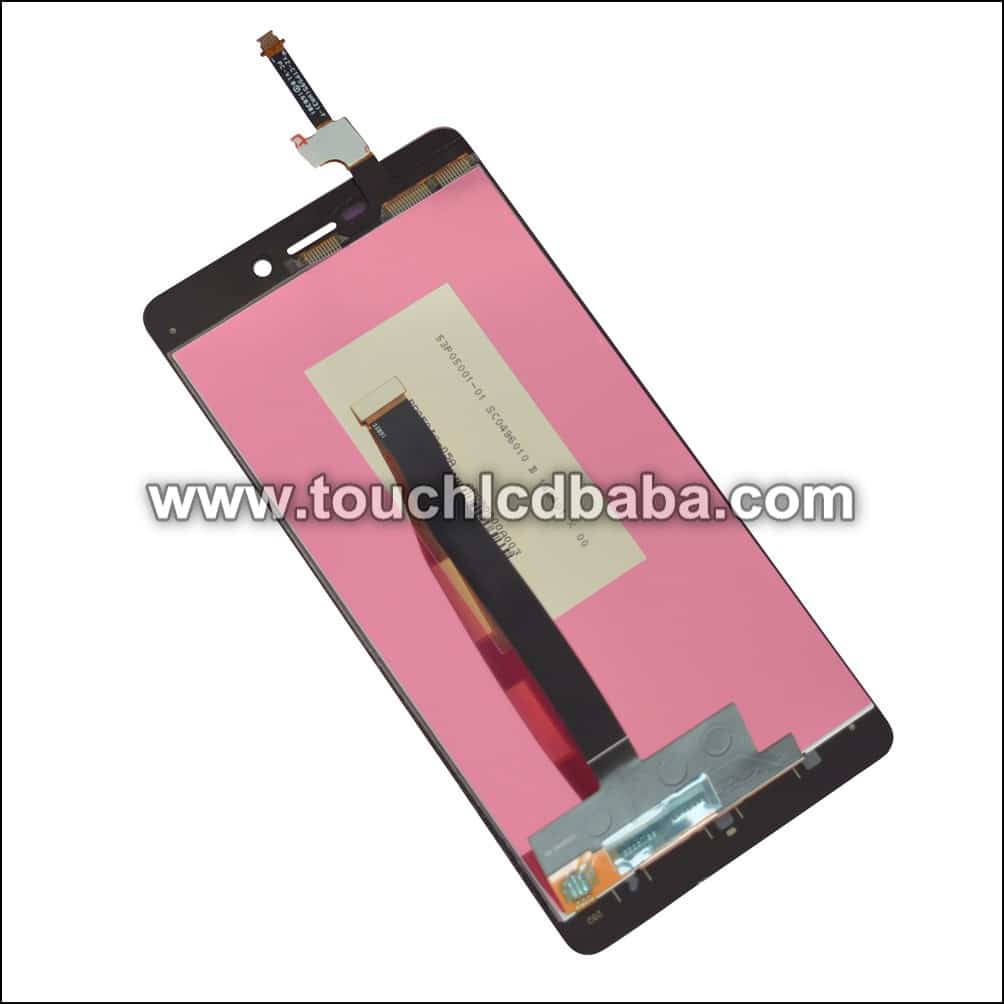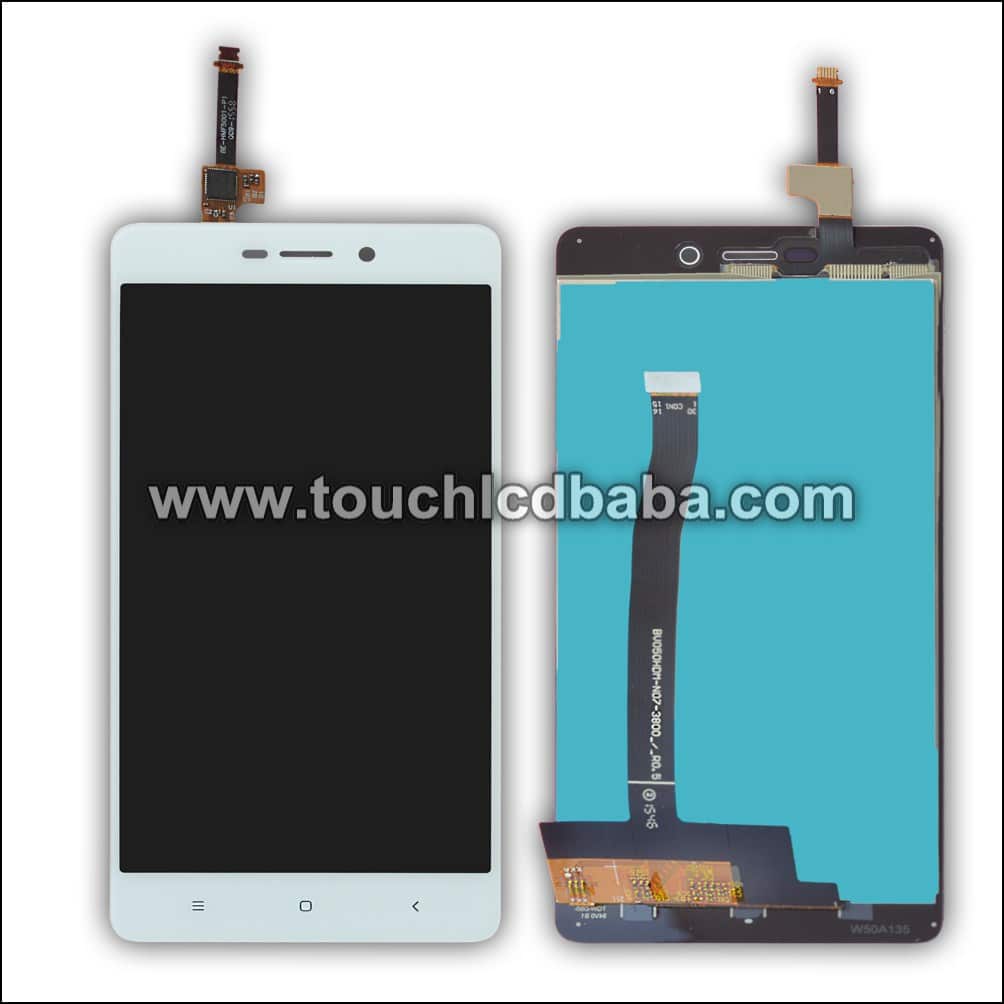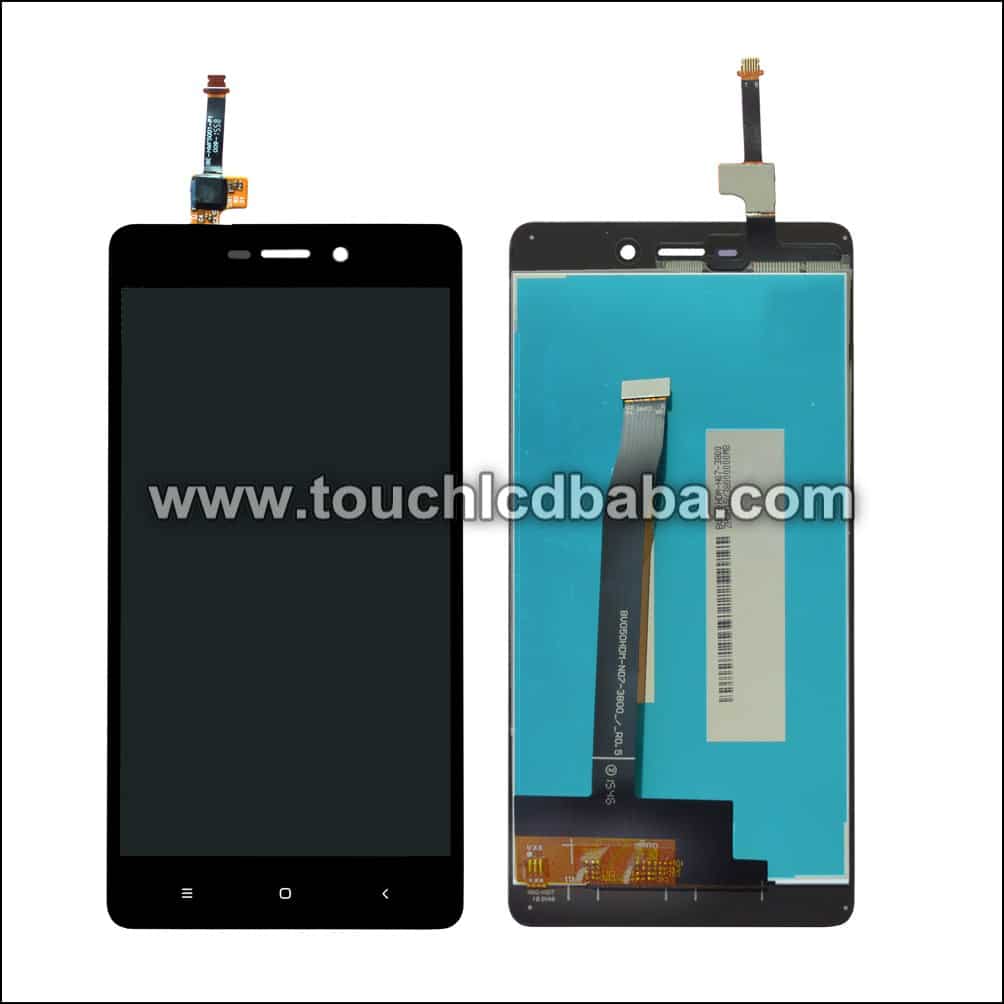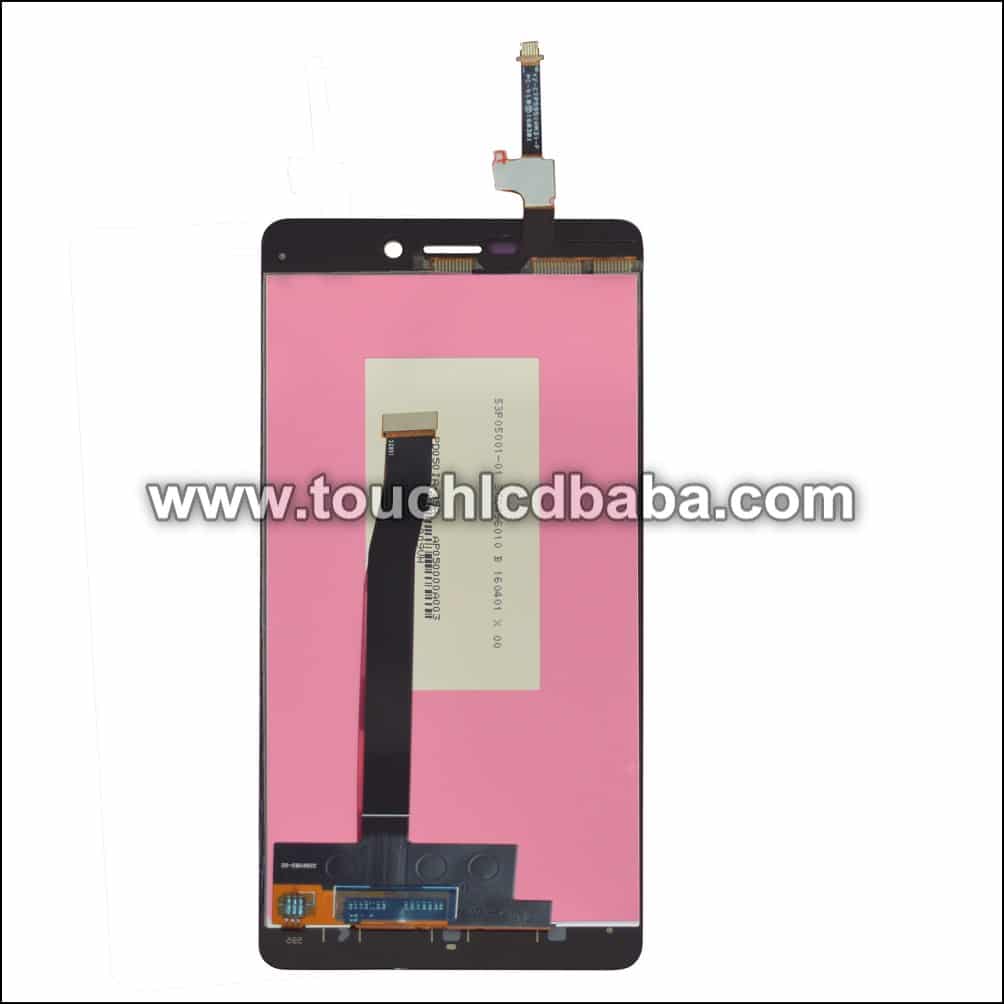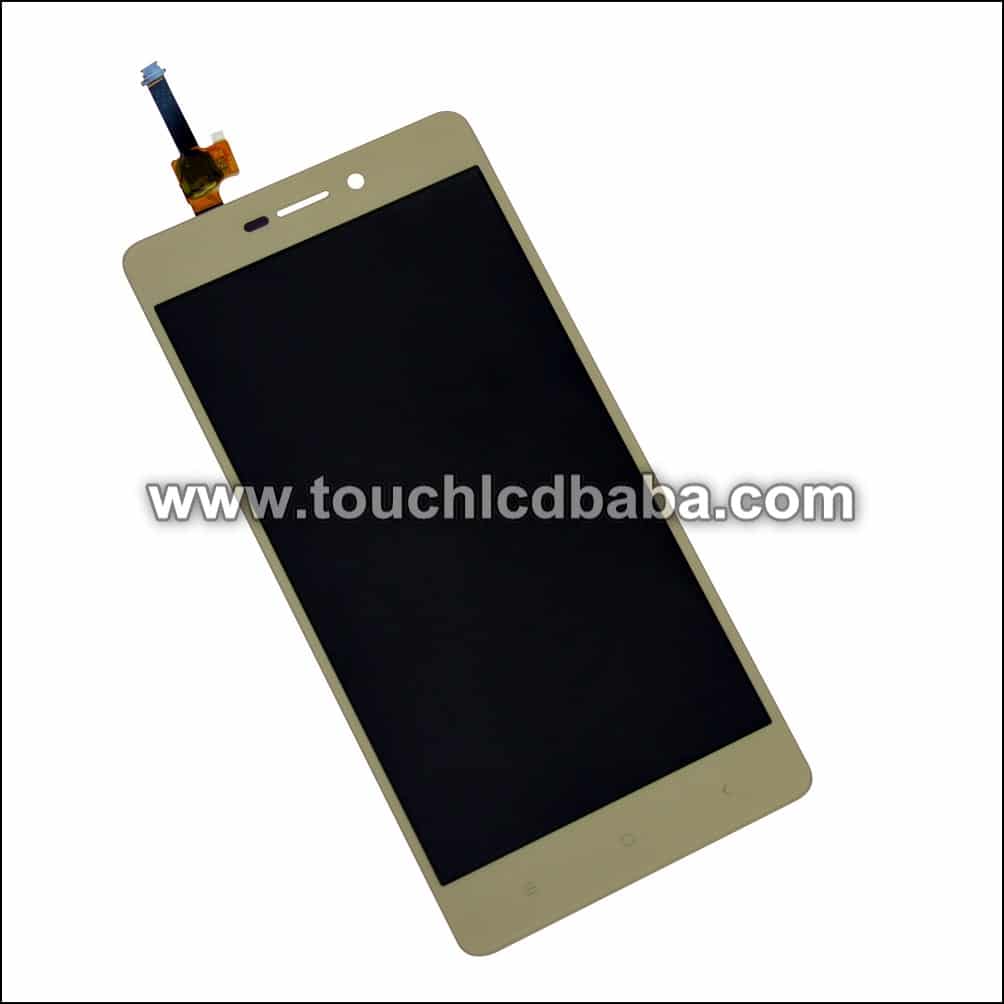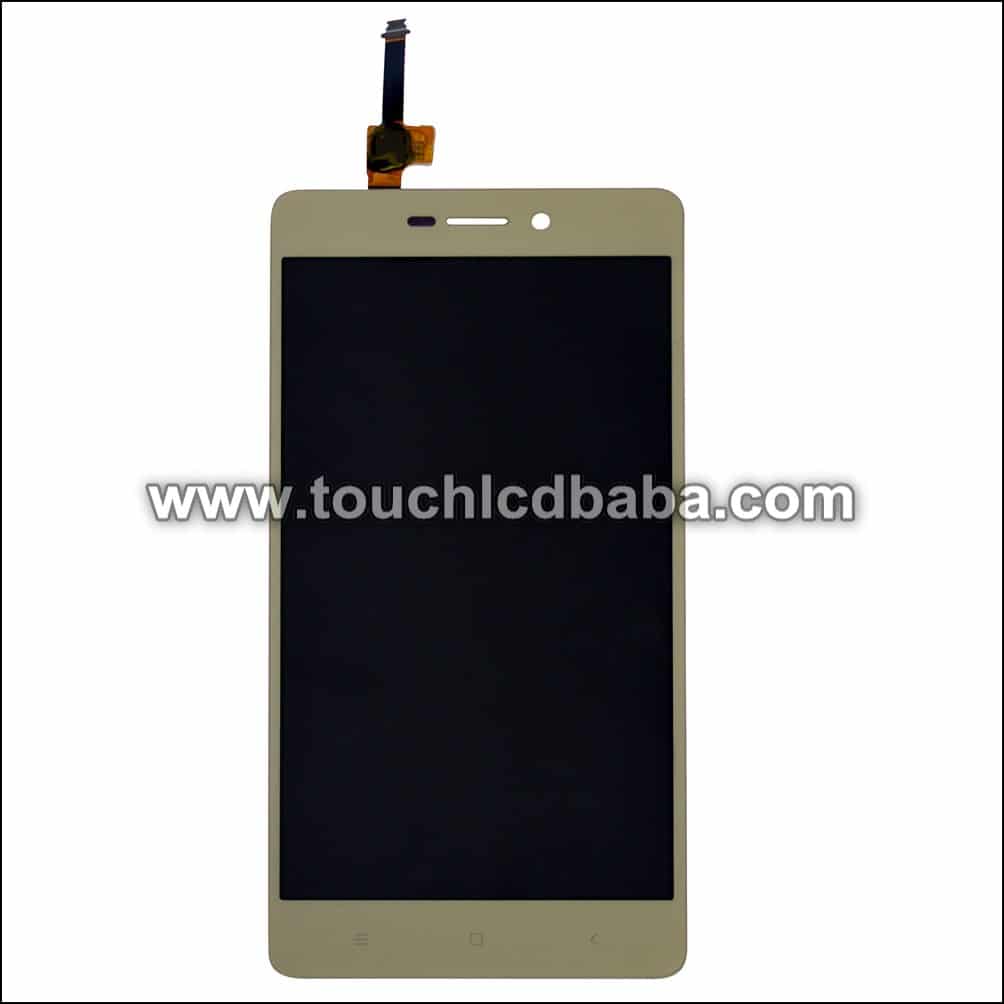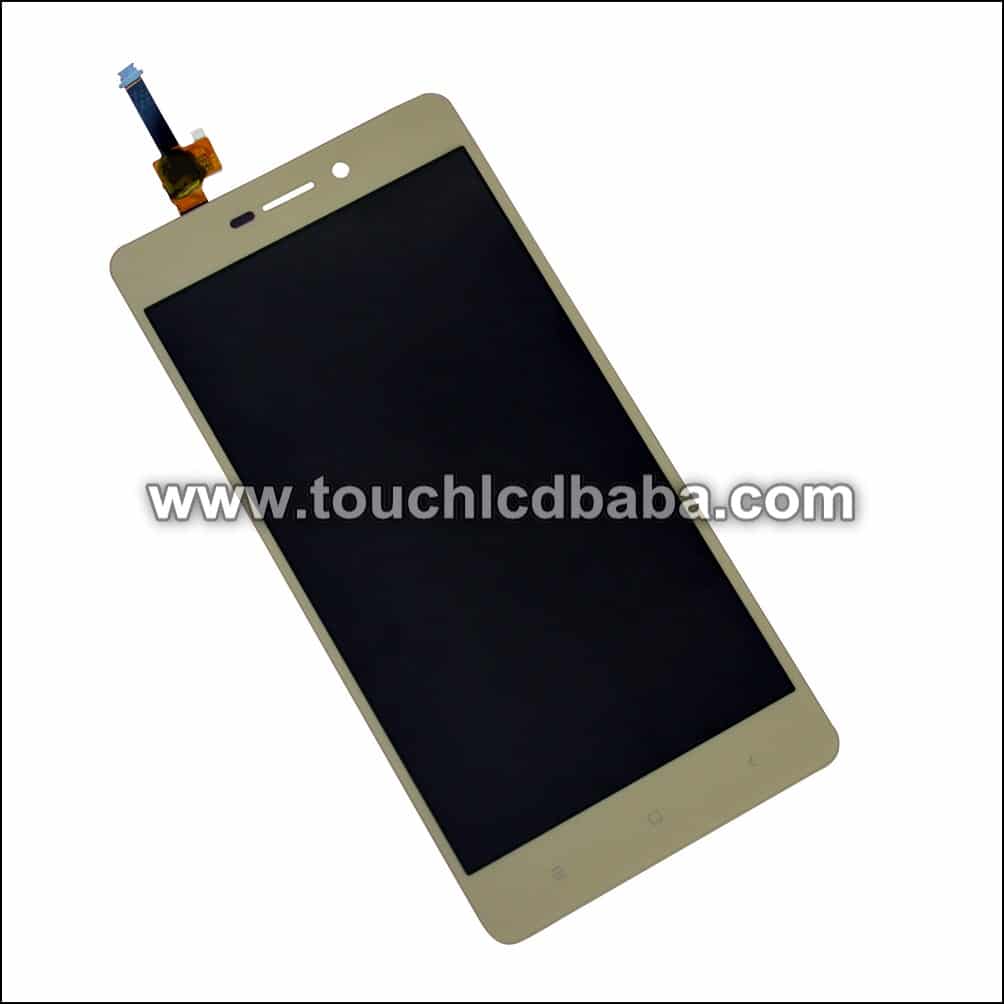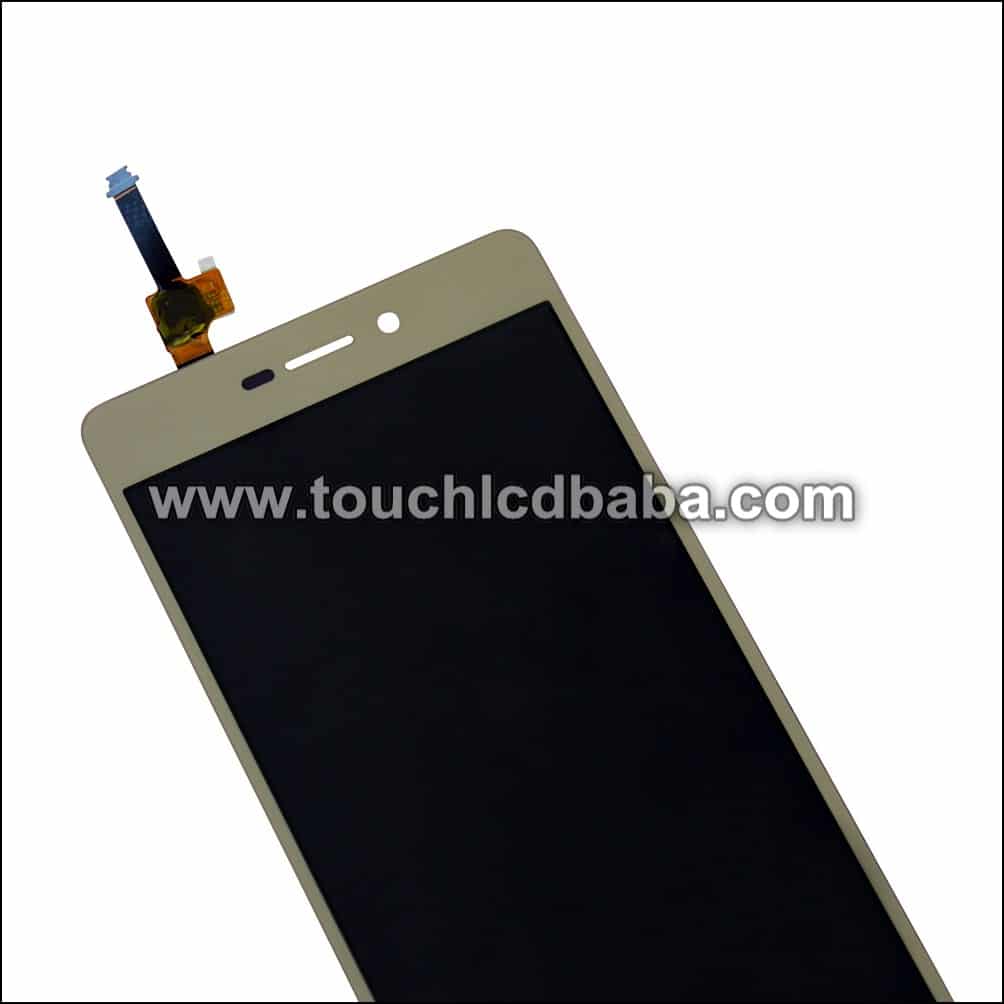 Shipping, Return and Refund Policy
All the products supplied by us come with 30 days return, refund, and replacement guarantee. To return a product, It should be in the same condition as we sent. You can't use or fix the display if you want to return it. For complete details about Shipping, Returns and Warranty, please click here.