If you need a 100% original display replacement for ZTE Blade A2 Plus, we have the desired screen replacement available on this page. Many people are looking for a new display for ZTE Blade A2 Plus, but it isn't easy to find the local market screen. You most probably bought the phone online, and you might not find the ZTE service center in your locality.
You can't chuck a phone just because of a broken screen because you'll have lots of data stuck in there. The ZTE Blade A2 Plus comes with a big battery, and that's why most people prefer to continue using the phone and replace the display.  It is upsetting when the display or touch screen glass of ZTE Blade A2 Plus breaks. If the touch screen stops working, you can't use the touch screen features, and if the display goes bad, you can't see anything on the screen. So both parts are essential to use the phone smoothly.
It is even more disappointing when that display is of the ZTE Blade A2 Plus because even as a less popular brand in the market, it still offers a decent display for a budget range smartphone. If you take your smartphone's broken screen to replace it at the Official ZTE Service Center, you cannot find it because the service centers are not present in most locations. This is where Touch LCD Baba comes in as we provide the best screen replacements in the market.
ZTE Blade A2 Plus Display Specifications
| | |
| --- | --- |
| | This display is 100% original, tested and suitable for ZTE Blade A2 Plus, model V0730. |
| | The display size is 5.5″, the display type is IPS LCD and display resolution is 1080 x 1920 pixels. |
| | It is a complete unit of display, and touch screen combined into one. |
| | We ship you the complete display assembly of ZTE Blade A2 Plus. |
| | We test the combo before shipping so you don't face any issues. |
| | It offers 100% the same brightness, colors, contrast and smoothness as your original display. |
| | You can easily install the display on your phone with the help of a technician. |
| | We source the display from OEM manufacturer so you can enjoy 100% original quality. |
| | We back our products with a 30 days return, refund and replacement guarantee. |
| | The combo is readily available in stock and shipping time is quick. |
| | You can order the product using Cash on Delivery or Online Payments. |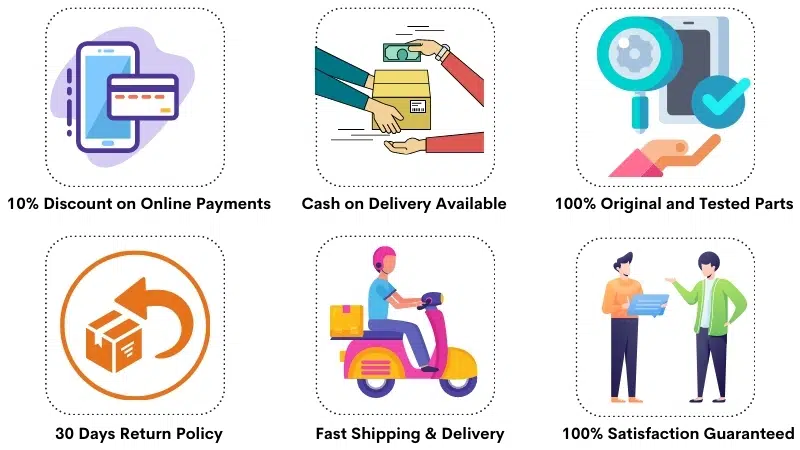 Why should you choose us to buy the screen?
The local markets offer several display replacement options, and that might make you wonder why to choose Touch LCD Baba's display rather than the local market's products. There are so many display products out there in the market that are so much less expensive than LCD Baba's products, so why only LCD Baba? First, most of the very cheap display products you see in the market are just rip-offs or duplicates of the original display products, and therefore they are that cheap.
We offer 100% original products with no compromise on the quality, which often results in higher prices. We know that customers want to buy products having low prices, but we can't compromise with our motive.  If you need to purchase cheap screens and don't care about the quality, you can buy products locally. To our eyes, the local products are worthless because manufacturers use low-quality material, which will ruin the phone's entire experience after replacing the display.
A duplicate display cannot furnish the same quality as the original one in terms of colors, quality, and brightness. The copy screens come from third-party manufacturers who intentionally use cheap material to craft duplicate screens. These are the screen you get locally, and if you observed that the quality of the local products is terrible, now you know why. A replica screen is a cheaper alternative, but it does not offer the same on-screen quality. You'll see very dull colors, poor brightness, and a hard-working touch screen. The phone's overall experience completely changes, and it is not worth buying such short-lived screen replacements.
Why should you get a complete combo replacement?
Customers are very perplexed about the display replacement choice they should make when they have a broken display or touch screen glass. Should they get a complete combo replacement or not because it is a relatively costlier procedure than the only touch screen glass replacement?
Please note that touch screen glass comes glued with the top layer of the display, and if you try to separate the touch screen, the inner layer of the display will also break. If you can separate the display and touch screen glass in the best-case scenario, you'll have trouble finding the original touch screen because that is not available individually. If you get a copy glass via any means, the outcome will be nowhere near to what you had before. So you are on the route of making a compromise because you want to spare some cash. We don't sell or advocate glass replacements because of their poor quality output.
The combo replacement is a 100% original display unit, the same as it comes with a  brand new phone. You get all the goodies' of the original screen, but you've to spend a little more. It is always a wise idea to buy the original one rather than purchasing the duplicate screens repeatedly.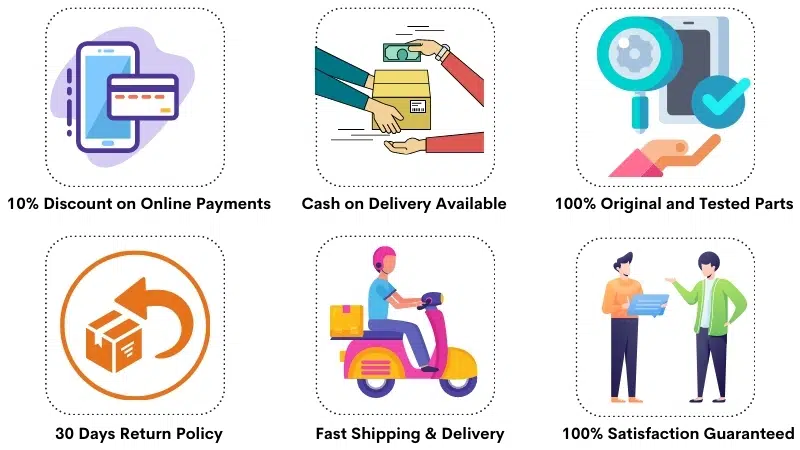 Why do mechanics in the local markets prefer only glass replacement?
A customer deserves to know that the only touch screen glass replacement will always be more beneficial to a mechanic than it would be to a customer itself. It might surprise you, but the only glass replacement is a multimillion industry, and it is constantly flourishing on your hard-earned money without giving you the advantages. The only glass costs less than Rs 100, and they can easily extort nearly Rs 1000-1200 from the client without providing them the desired quality.
It is a quick cash machine for a local mechanic because he has nothing to lose rather than gain in all cases. The glass replacement never guarantees the results because if the display destroys during the separation process, it is all your risk. The technician will hand over the broken parts to you, and although he might not charge you for the failed replacement, now you have a worthless phone in your hand. If you want to repair the phone, you've to buy the complete display unit, so why not do that first without going through all the hassle?
We often describe the only glass replacement as a gamble to pay the least amount and expect the highest quality results. Even if you successfully get it replaced through this procedure, your display quality would still not be as good as it was before. As you know, all the cheap options always come with huge quality compromises.
Should I buy original or duplicate display products?
A customer normally prioritizes the price of the product at the top. Understandably, customers would prefer duplicate display products over the original ones because duplicates cost very low. If you purchase 2 duplicate screens in a year and 1 original screen, the ultimate cost is the same for you, so why bother with duplicate products. You spend the same amount of cash on duplicate products, but in parts, you don't realize that. The original screen costs more in one go, but it is far better in the long run. We suggest that you don't waste money buying 2 short-lived screens but buy the original one in the first attempt.
According to our firsthand experience with mobile phone screens, the copy screens will wear off very early and you'll face several usability issues. Contrary, the original screens are durable and can easily take minor drops that a duplicate display can't take. That's why the customers always ask about original products regardless of the price.
Questions and Answers
Q: How much does it cost to replace a broken ZTE Blade A2 Plus display in India? 
The price of a 100% original ZTE Blade A2 Plus display replacement is around Rs 2800-3000. If you buy a first copy screen replacement, then the combo costs about Rs 1300-1500 in India. The price of the combo doesn't include the installation charges.
Q: I am getting a display locally at a meager price; why is yours costly?
The quality of our ZTE Blade A2 Plus display is 100% original, and this is the reason our products cost more than those you get at a local market. With the material and quality output that a local display provides, you will never get satisfactory results when you install that. At LCD Baba, we offer only those displays that are authentic and quality checked, and that's why these OEM screens are not available for cheap.
Q: What can I do If the new display is not working?
You should never worry about a display not working if you have bought your display product from LCD Baba. We do not leave even a minor detail when checking and testing the display product. When we see the display product working perfectly, then only we send it out to our clients. Still, we offer a 30 days replacement guarantee, which helps you in such situations.
Please note that after receiving the part from us, you shouldn't install it right away. Please always connect the display to your phone's motherboard and take a trial before fixing it permanently. If you face any problems while testing the product, you can opt for a return, refund, or replacement. Please note that this policy is valid on unused products only, and you can't claim a replacement after removing the protective films or fitting the display.
Q: Why is it hard to find the original display screen of ZTE Blade A2 Plus?
Customers are demanding more duplicate products than originals, and this is why sellers are also buying more duplicates to sell them off quickly. Duplicates cost less and have more profit margins, whereas originals cost more and are hard to sell, making them a less profitable option for the seller. This is the reason you cannot easily find the original display for your ZTE Blade A2 Plus. We know that it is tough to sell the original display, but we'll hold that customer forever once a customer buys from us.
Q: What if the display breaks during transportation? 
It is one of the customer's biggest fear, but we take insurance for each package during transit. Any in-transit damage is solely our responsibility, and the customer will get free reimbursement for that. We assure you that everything will be in order when you get the shipment, but still, you can record a small video when you open the parcel. That video will serve as proof in case you face any difficulties. If we consider the old track record, we have never had a case of breakage during transit. Thanks to our rigid packing style and handling.
ZTE Blade A2 Plus Display Photos
These photos show the actual ZTE Blade A2 Plus Display and touchscreen combo, which you will get after ordering the product. This part is exactly what you need after a broken display. You need to buy this part and then go to a nearby mechanic's shop to get the installation done. This is how this works.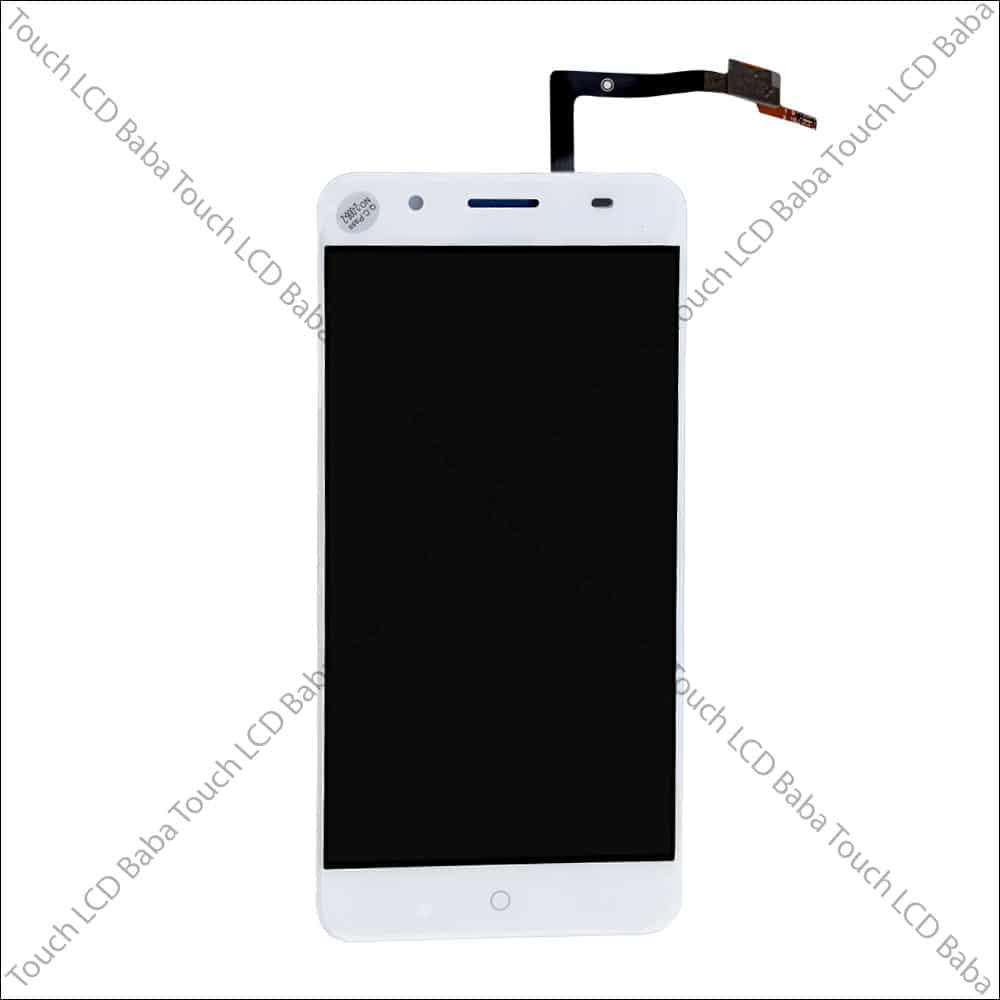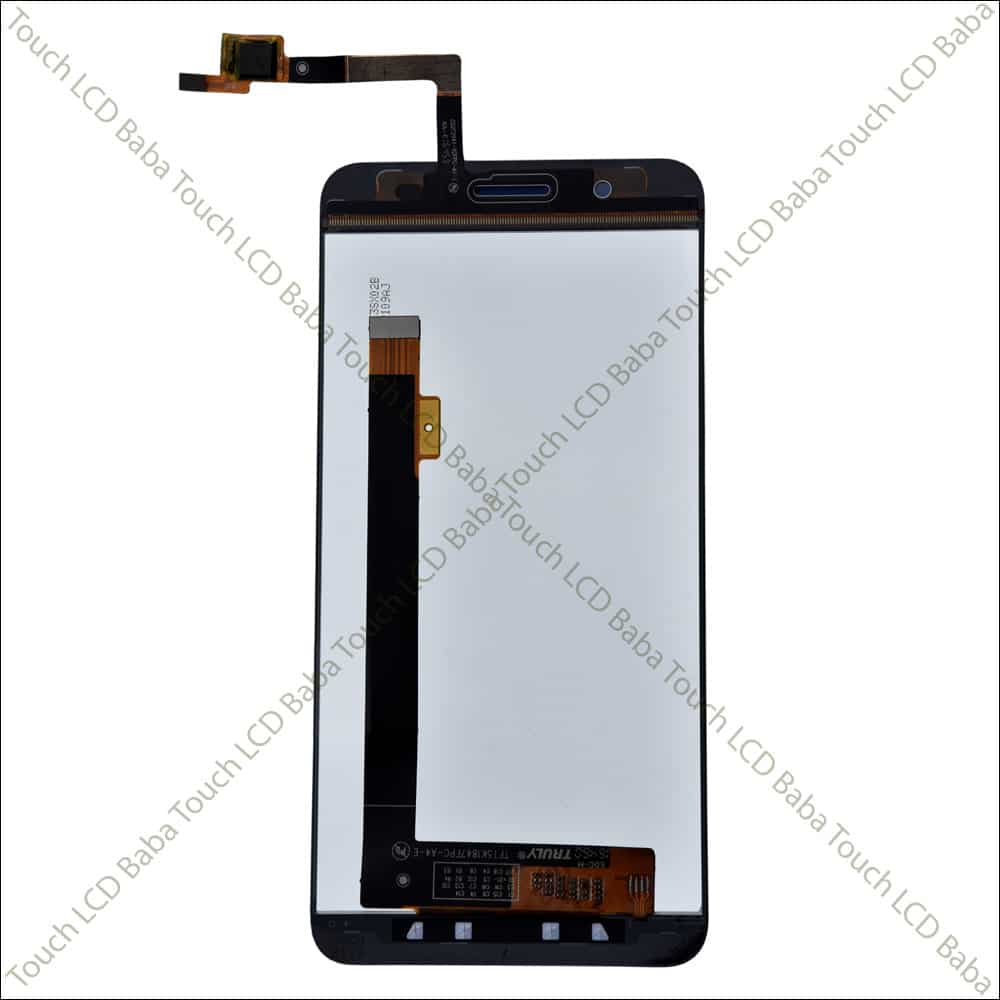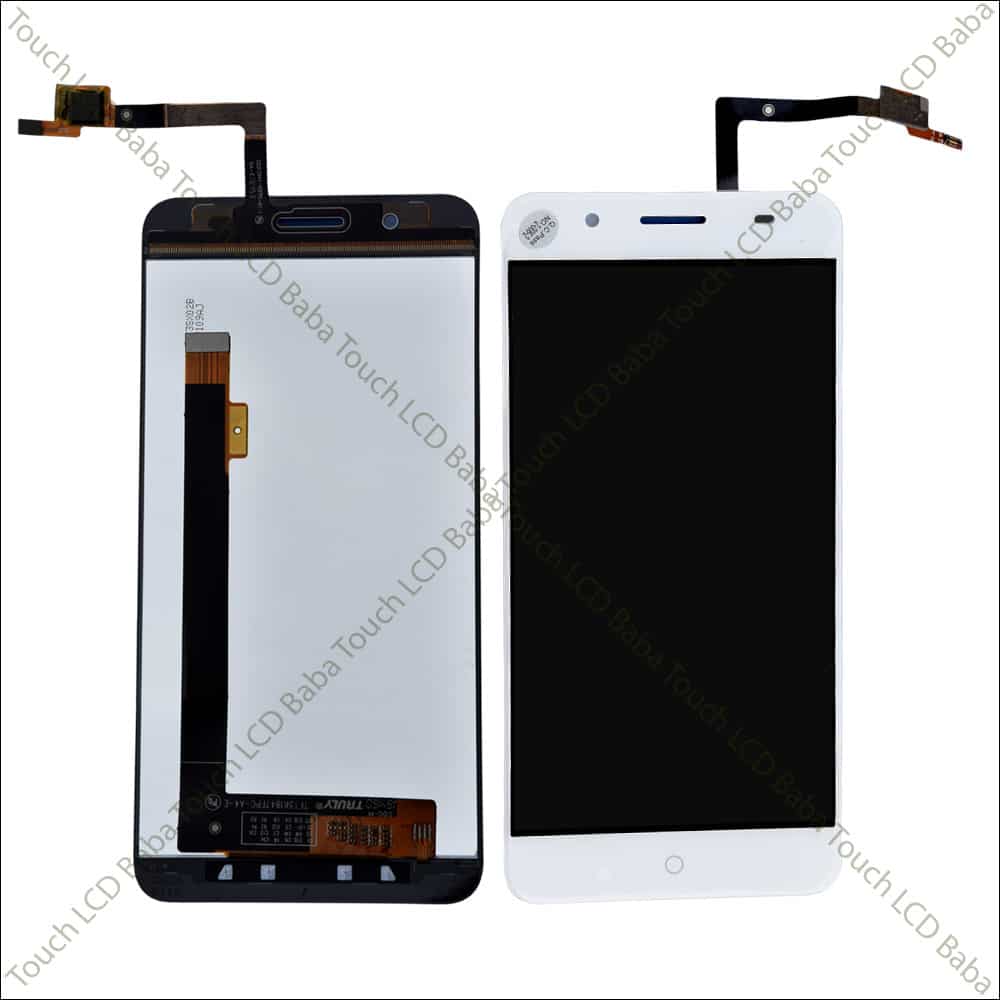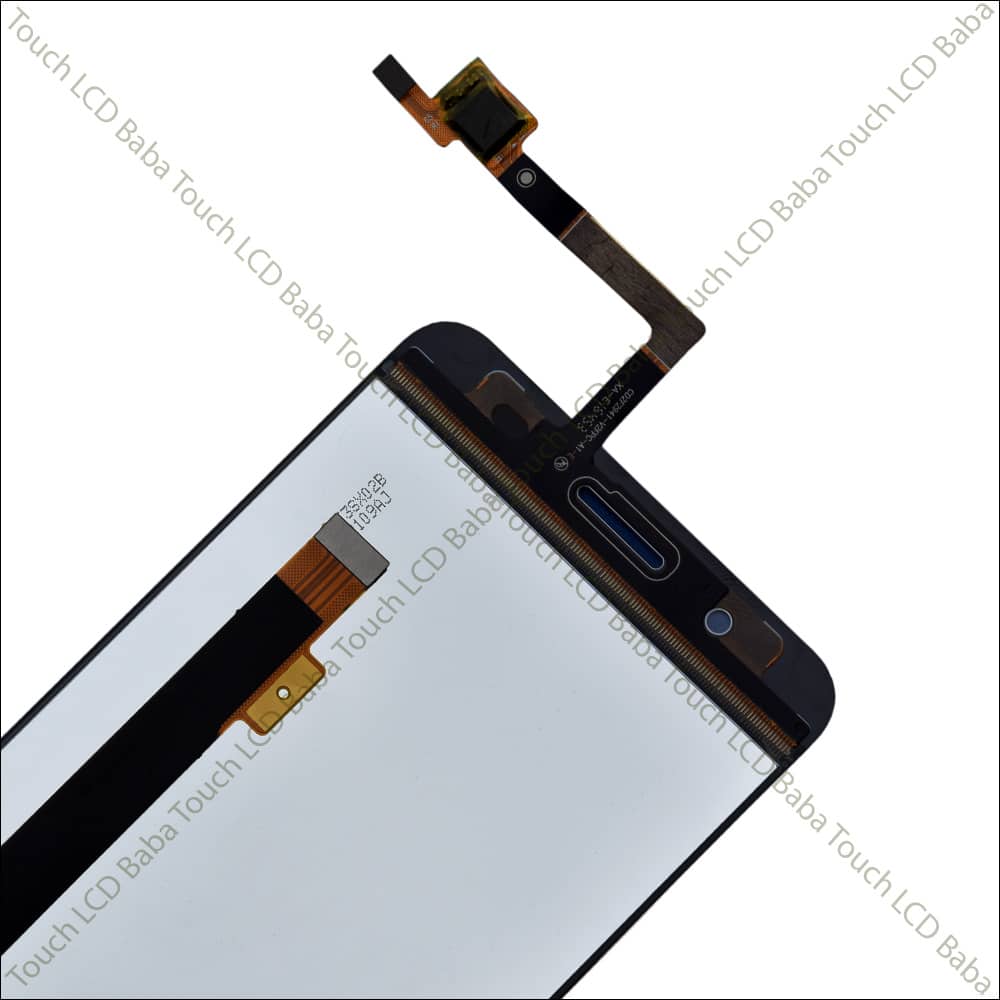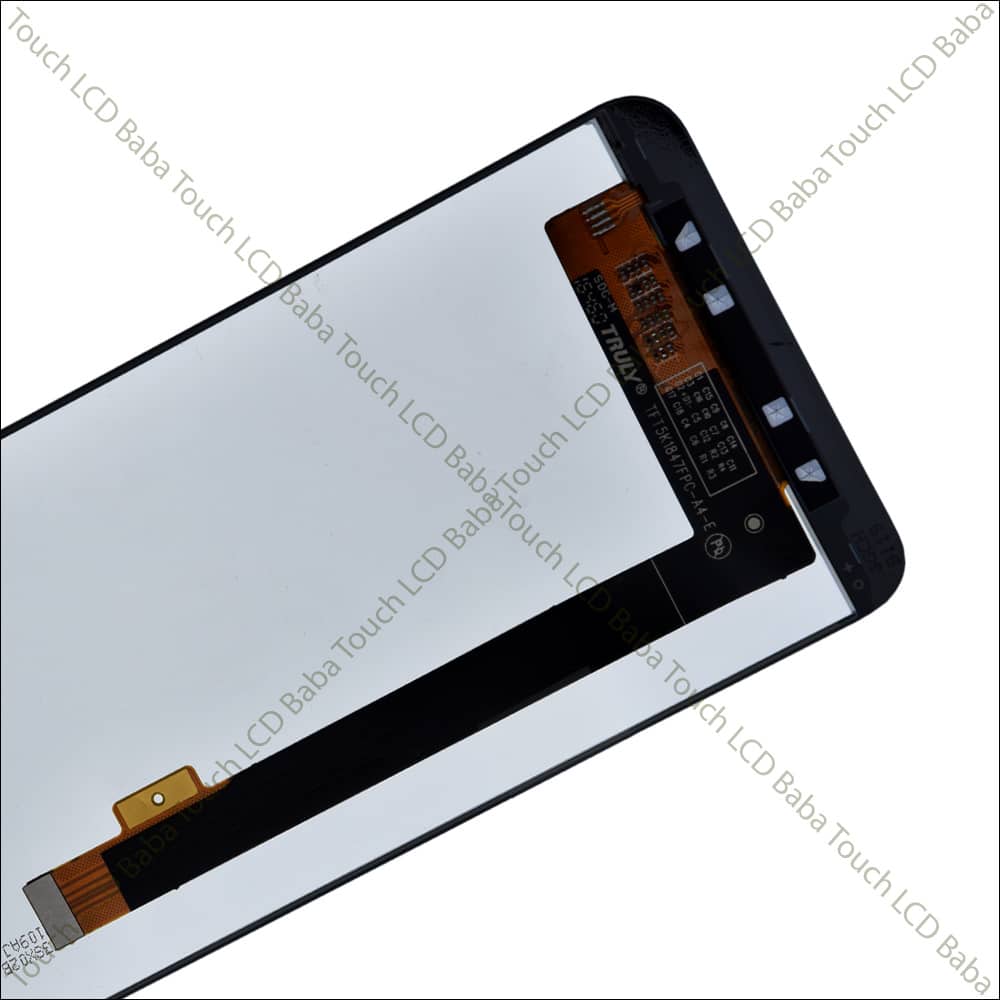 Shipping, Return and Refund Policy
All the products supplied by us come with 30 days return, refund, and replacement guarantee. To return a product, It should be in the same condition as we sent. You can't use or fix the items If you want to return them. For complete details about Shipping, Returns and Warranty, please click here.