This page is all about Micromax Yu Yureka display replacement. Bad things often happen, and cell phones fall or get pressed in the pockets, and sometimes you may not even understand why the display was broken. If you are dealing with a broken Yu Yureka display and looking for a new screen to fix this issue, you've come to the right place. We sell Micromax Yu Yureka display and touch screen combo on this page, which you can use to replace a broken display or touch screen glass.
What is the Micromax Yu Yureka Display Combo?
The display combo is a brand new unit consisting of the display and touch screen glass. If you drop the phone and damage only the touch screen glass, you still need to replace the complete display unit. The touch screen glass comes in conjunction with the display, and that's why you need to replace them altogether. The combo replacement is very popular and this is how the broken screens are replaced all over the world.
Can I replace only the touch screen glass?
It is possible to replace only the touch screen glass, but it is a risky process. Often, during the separation of the display and touch screen glass, both parts break, and you need to purchase a combo. The glass replacement is popular among customers because it costs less, and several customers replace the glass every two months. The duplicate touch screen glass is very fragile and breaks again with very little pressure.
The touch screen glass replacement is based upon using duplicate parts, and it is not how the phones are repaired. People often invent methods to save money, and that's what glass replacement is all about. If you want to enjoy the same quality as before, the glass replacement is not the right way to go.
Micromax Yu Yureak Display Specifications
| | |
| --- | --- |
| | This display is 100% original, tested, and suitable for Micromax Yu Yureka. |
| | The Yu Yureka display size is 5.5″, the display type is IPS LCD and resolution is 720 x 1280 pixels. |
| | You can use this display to replace a broken display or touch screen glass. |
| | The display comes with Corning Gorilla Glass 3 protection. |
| | We buy our stock from OEM manufacturers to ensure quality. |
| | Our QC team tests each display on Yu Yureka motherboard for 100% perfect working. |
| | We back our products with a 30 days return, refund and replacement guarantee. |
| | You can also test the display easily before installation and verify the working condtiion. |
| | This display is suitable only for Yu Yureka and will not work with Yu Yureka Plus. |
| | The display is readily available in stock and shipping time is very fast. |
| | We offer Cash on Delivery and Online Payments. |
How to Test the YU Yureka Display
This video shows how a technician tests each display before dispatch. This ensures that our customers will never get a non-working or defective display. Each display goes through testing first and then it is dispatched to the customers. After testing the product, we are sure about its working condition and we offer a full refund and replacement warranty on our products.
How to replace the broken A05510 Display
This video shows how you can replace a broken display of Yu Yureka easily and quickly. You can see how to take out the broken display of your Yu Yureka and install a new one. If you have not done this before, don't try to do this as a mechanic can do this very easily.
Common Customer Questions
Q: How much does it cost to replace a broken Yu Yureka display in India?
The price of a 100% original Micromax Yu Yureka display replacement is around Rs 1800-2000. If you buy a first copy screen replacement, then the combo costs about Rs 1100-1200 in India. You may have to pay additional repairing charges on top of the display's price to a mechanic.
Q: What is the difference between Yu Yureka and Yu Yureka Plus?
Customers often order the wrong screens because they are unsure if they have Yu Yureka or Yu Yureka Plus. Please note that the model number of YU Yureka is AO5510, while Yu Yureka Plus's model number is YU5510A. The Yu Yureka display resolution is 720 x 1280 pixels and the Yu Yureka Plus display resolution is 1080 x 1920 pixels. Before you order the display, please remove the battery of your phone and check the model number of your device. Always be sure to order the right display; otherwise, it will not work with your phone.
Q: Is it possible to assemble this display at home?
Yes. Yu Yureka is a basic phone, and you can easily replace the display yourself. We suggest that you watch the repairing videos on this page and then do the repairs. You will need a screwdriver and some other tools to complete the operation. If in doubt, you can always take the help of a technician to install the screen.
Q: How safely do you pack the display products?
We know that customers often worry about breakage during transit, and to overcome this problem, we pack your products very carefully and place the display in a hard plastic container. After that, wrap that container with several layers of thermocol and then place that into a cartoon box. This is the best packing of fragile products, and over the years, we've never had any cases of in-transit damage.
Q: Do you test the display before shipping, and what if it doesn't work?
Yes. We do test the display before shipping by using an actual motherboard of Yu Yureka. There are version issues with the display in some phones when a particular version works with a particular device, and it is a reported problem with Yu Yureka. So if you face any issue or a particular version doesn't match your device, you can easily return it to us.
Please note that you shouldn't use or paste the display on your device if you want to return the product. Please keep the display in brand new condition, and you can test it by connecting with your phone in an open condition; you shouldn't paste it or remove the warranty labels in any condition.
Q: Should I use the Glue or the double tapes to stick the display?
We suggest using Glue to paste the display because the adhesive strength of double tapes get weak over time and then dislay starts to bulge out of the frame. The glue is relatively solid and that's why we always recommend glue to paste the new display on your phone.
Micromax Yu Yureka Display Photos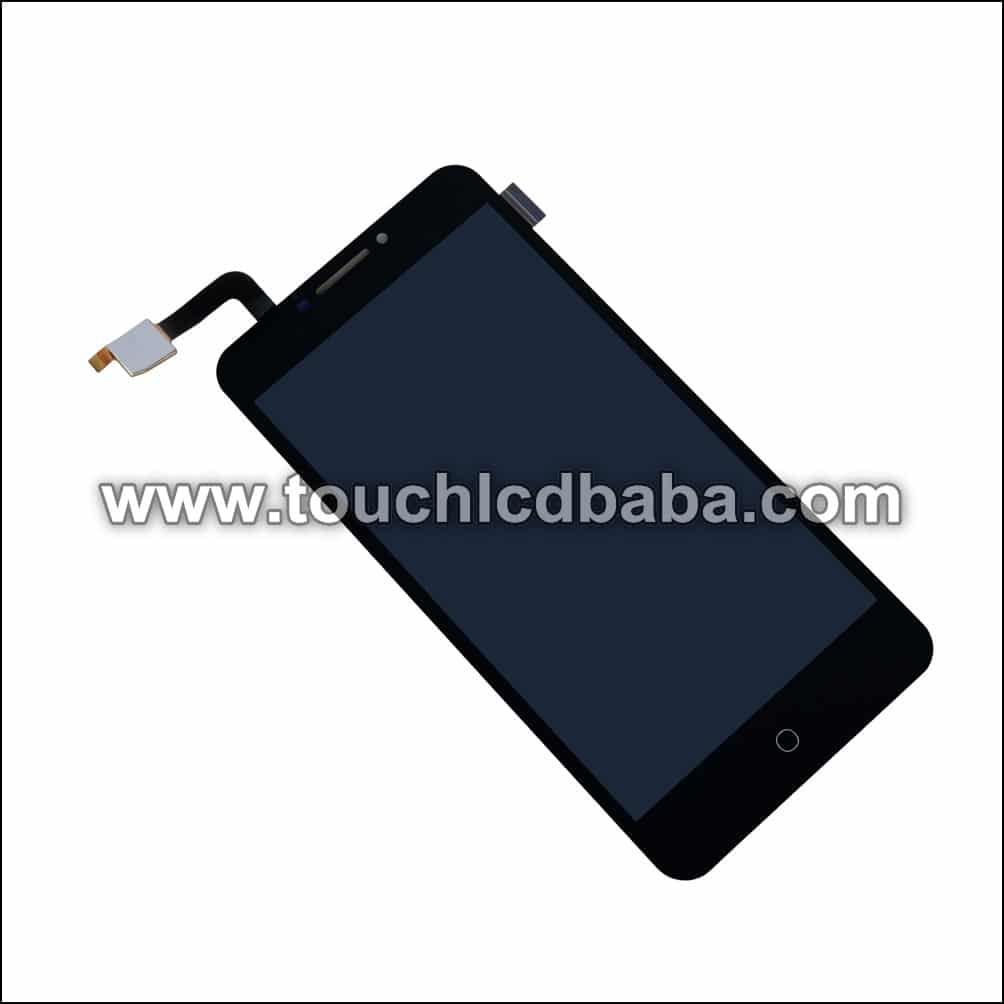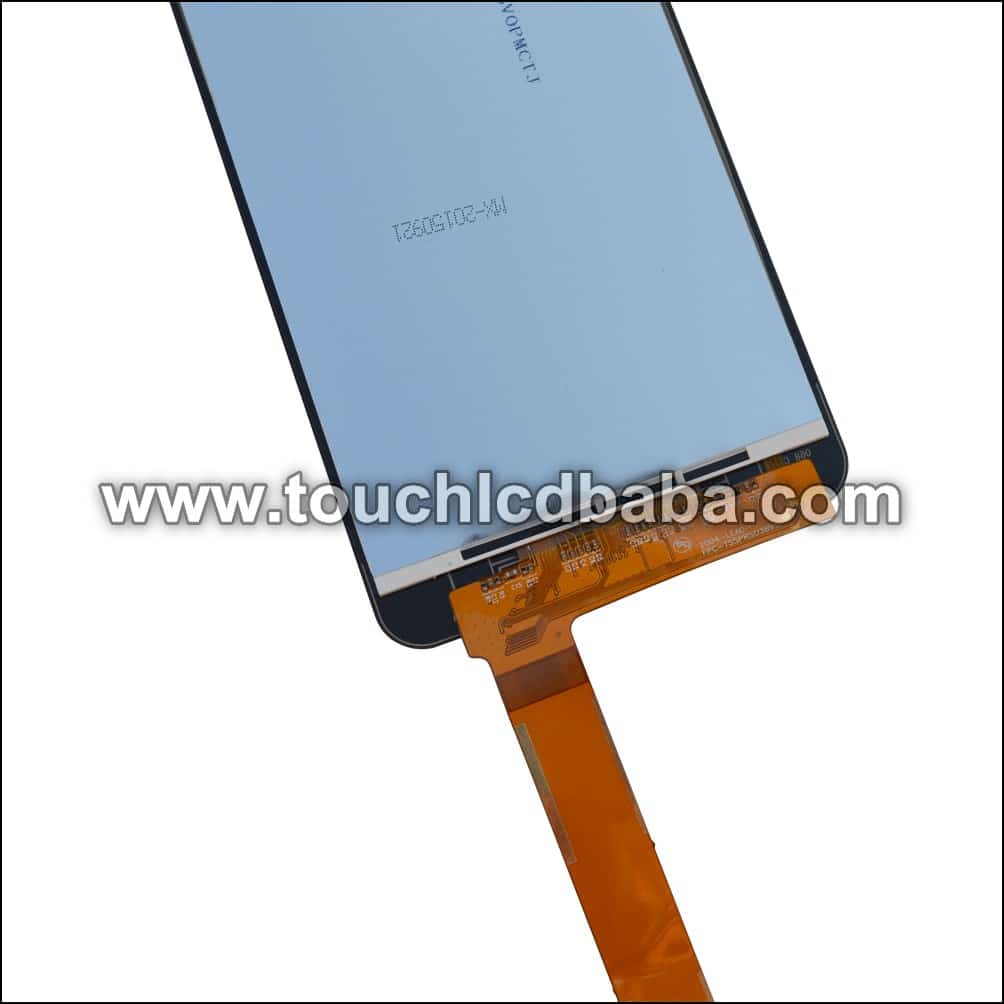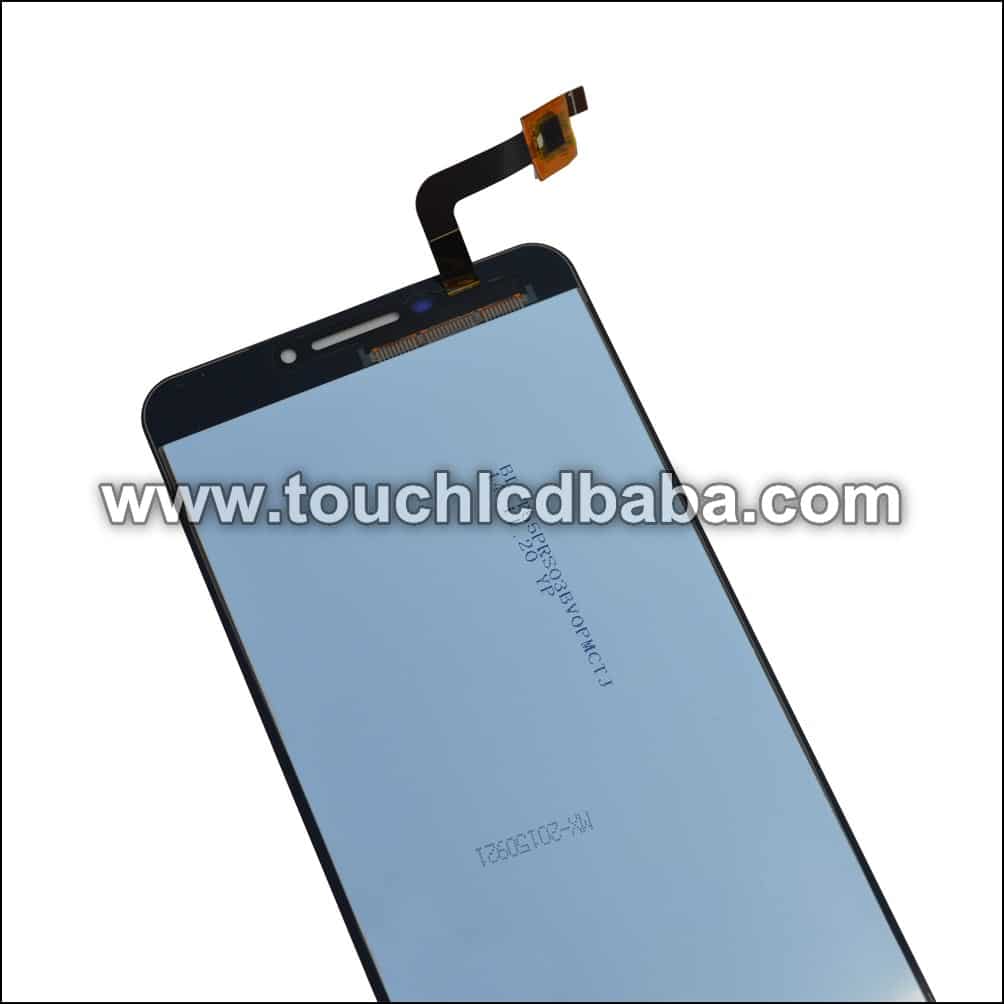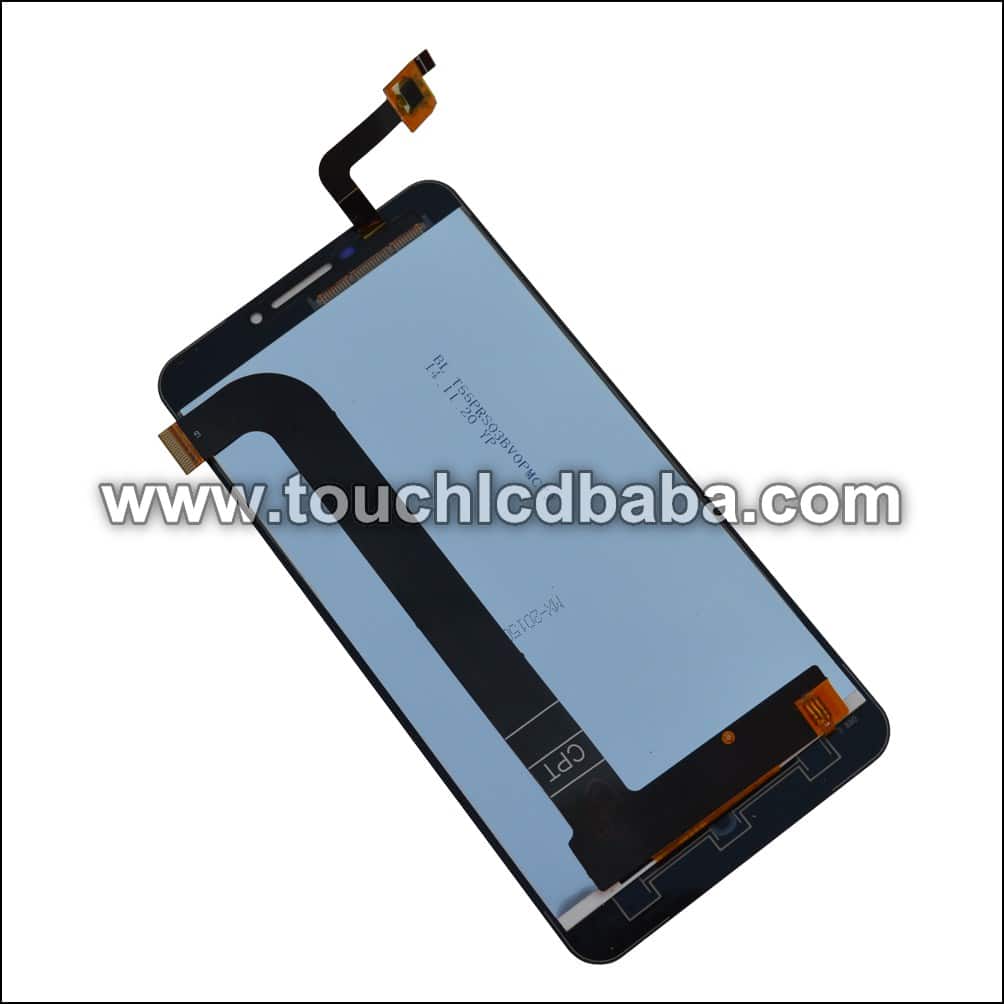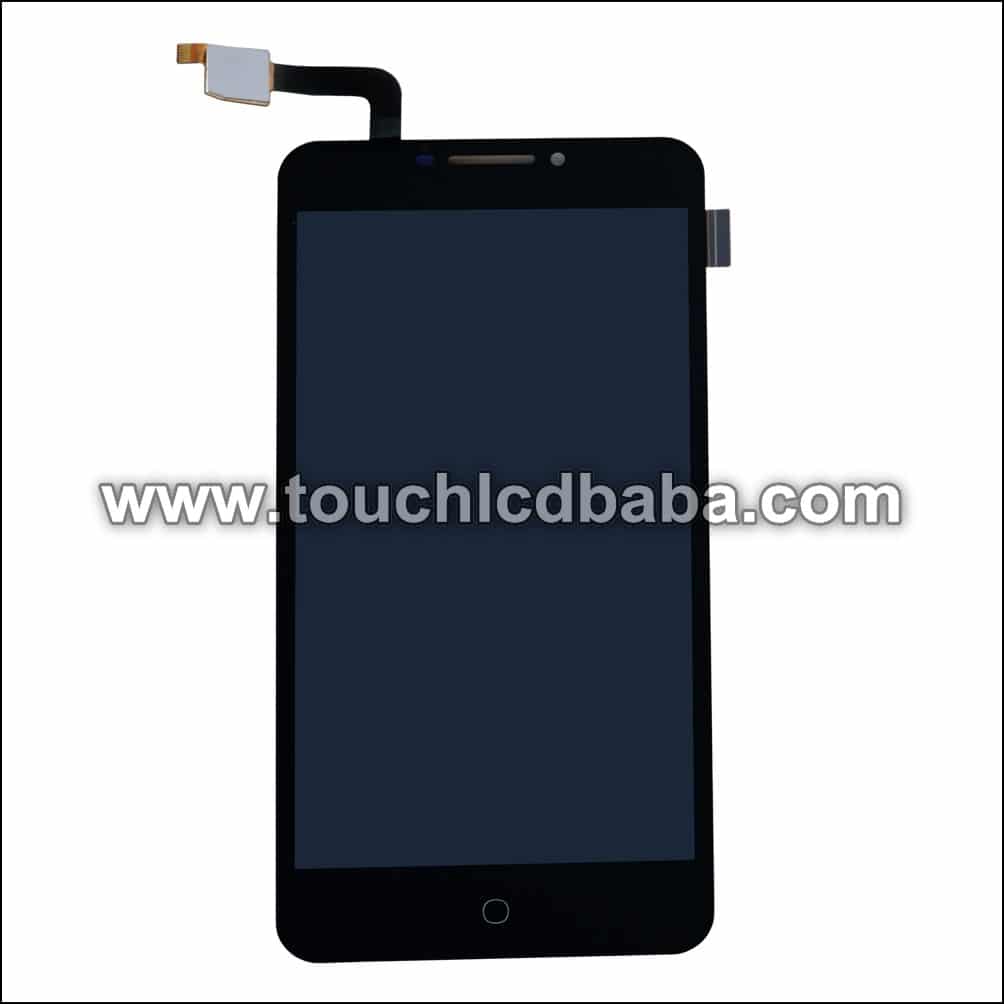 Shipping, Return and Refund Policy
All the products supplied by us come with 30 days return, refund, and replacement guarantee. To return a product, It should be in the same condition as we sent. You can't use or fix the items If you want to return. For complete details about Shipping, Returns and Warranty, please click here.