You are on the right web page if you need a Motorola Moto E3 power display and the outer frame. We offer a Moto E3 Power display and touch screen combo on this page, which is very useful when dealing with a broken display or touch screen glass or if you need the side frame in brand new condition.
A broken display is a prevalent problem in recent times and happens to almost everyone. In a family, all members have at least one device on average, and some have even more. Due to the heavy usage of phones for daily activities, the phone will likely drop at some point, and the screen will damage. Luckily, screen replacements are easily available. If you are also dealing with a broken Moto E3 Power display and need a 100% original display replacement, we can help you in that regard.
Why do you need the Moto E3 Power display and the outer frame?
In many instances, the phone drops from an excessive height and breaks very harshly. When the damage is beyond normal, and even the phone's body is bent a little, you need to purchase the combo along with the frame. The frame acts as a base for the display, allowing it to stay firmly in place. If the outer casing of the display cracks, it can no longer hold the display properly.  It is not the only reason to buy the combo with the frame. You should consider buying with a frame combo if :
A) The outer body of your phone, which holds the display, is dented, misshaped, or curved.
B) You don't want to go through the hassle of pasting the display manually and need a pre-assembled display.
C) You've lost the side buttons from the frame, and the display is also damaged.
If you purchase a display with a frame, It is a big advantage for you over a without frame combo, and it is always better to buy a combo with the frame. Still, It is not essential, and if you think your phone's old frame is in the right shape, you can buy the display without the frame.
What are the differences between a with-frame and a without-frame display?
If you go to the official service center to replace the display, they always use the combo, which comes with the frame. Your old frame's condition is not a concern for them as they strictly follow the quality protocols. Similarly, we also recommend the Moto E3 Power display with the frame when you compare it with the without frame combo because :
You don't need glue or double tapes to affix the display as everything comes pre-assembled.
The outer frame/body of the phone also gets renewed completely.
You also get the side buttons, and the new frame gives a fresh look to your phone.
The factory-fitted screen lasts much longer and never bulges out of the frame.
Nobody can tell if you've ever replaced the display of your phone.
The with-frame combo is an investment toward quality that is worth it in the end. If you have any questions in your mind, please feel free to contact us at 9587954273.
Moto E3 Power Display Specifications
| | |
| --- | --- |
| | This display is 100% original, tested, and suitable for Motorola Moto E3 Power, model number XT1706. |
| | The Motorola Moto E3 Power display size is 5.0″, the display type is IPS LCD, and the resolution is 720 x 1280 pixels. |
| | You get a complete combo of display and touch screen glass and the side frame. |
| | We test each Moto E3 Power display for flawless working before dispatch. |
| | The new display comes pre-attached to the frame, and you don't need to paste it manually. |
| | This combo is 100% pure original, the same as it comes assembled with a brand-new phone. |
| | The side buttons are also included with the display unit. |
| | The part comes exactly as you see in the photos without any alternations. |
| | All parts come with a testing guarantee, and ensure you don't remove warranty labels before testing. |
| | The display is readily available in stock, and the turnaround time is very fast. |
| | You can order the product using Cash on Delivery or Online Payments (10% additional discount). |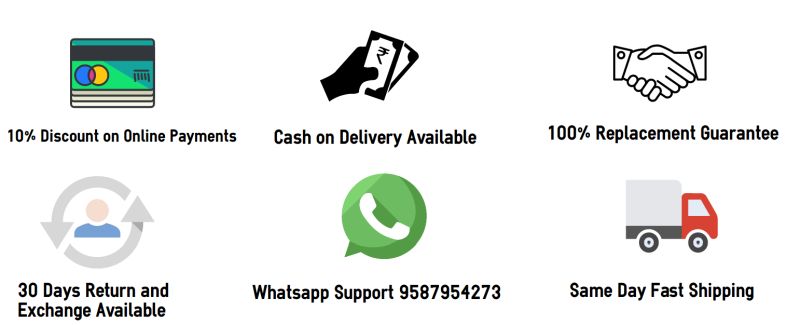 Frequently Asked Questions
Q: How much does it cost to replace a broken Moto E3 Power display in India?
The price of a 100% original Motorola Moto E3 Power display replacement with frame is around Rs 2100-2200. The combo costs about Rs 1100-1200 in India if you buy a first copy screen replacement. The quality difference is very evident between a copy and an original display.
Q: How do you test and verify the new screens' working conditions?
We usually buy our stock in bulk, and after that, our QC team assorts the screens and then excludes the screens, even having minor flaws. After that, we test each Moto E3 Power display on the motherboard and verify everything in a real-life testing environment. For example, if we supply a screen for Moto E3 Power, we have the same phone's motherboard with us, and before shipping the display, we'll simulate the testing process just like the end-user will do. We don't leave any room for errors, and the results are extremely satisfactory. You can see many Touch LCD Baba testing videos on our YouTube Channel.
Q: You test the new display; that's good. But what If I found it to be defective? 
Many customers have burned their hands before on defective screens, and they are usually not convinced, and to some extent, that is right. If you find a screen supplied by us to be defective, you can easily opt for a return, refund, or replacement within 30 days of receiving the product. Please note that the return policy is valid only for unused products when you test the display without assembling it.
If you have already assembled the new display on your phone, then you can't replace it. That is because to test a display, there is no need to assemble it on your phone. You can connect the display to your phone's motherboard in an open condition and take a trial. You can use the new display just like you use it every day on your phone. When satisfied with the trial, you can assemble it on your phone.
Q: Is it possible to install the new Moto E3 Power display at home?
Yes. The Moto E3 Power is a basic phone having an easy-to-open structure, and special skills are not required. Even if you possess little knowledge of mobile phone repair, you can easily assemble the display at home. Before you start, it would be best to watch some pertinent YouTube videos and prepare a display replacement sketch in your mind. Most of the time, the lack of confidence is the main issue, and replacing the display is not that tough.
Q: Is buying a with-frame display essential?
If the outer frame of your device is in good shape, you can buy a display without the frame. Customers buy a with-frame display because it is easy to fit, looks more promising, and has better durability. You also don't need to manually paste/assemble the display in the frame, which is an added advantage. You can buy a without-frame display; if you are okay with manual assembling using glue or double tape.
Q: What measures do you take to protect the content from in-transit damage?
Everyone knows mobile phone screens are fragile, so we pack them carefully. Our packing team uses plastic containers to pack the display, accompanied by additional layers of protection, and we are delighted with the quality of our packing. Many of our customers have appreciated it because it feels good when a company treats your products as their own.  All the parcels are insured during transit, and even you can make an unboxing video for your safety. If you find anything damaged, we'll gladly replace it.
Q: Can I return a display if it doesn't work on my phone?
Yes. We offer a 30 days return period for customers; to be eligible for that, you must return the product in the same condition you received it. You can't return a product after installing it on your phone or removing the screen guard. Please note that we don't accept any returns that violate our return policy because if you render a part into a useless condition, that's your responsibility.
Moto E3 Power Display Photos
These photos show the actual part you'll get after your order. This is a complete combo of Moto E3 Power With Frame, which you can use to repair a broken display, touch screen glass, or the outer frame.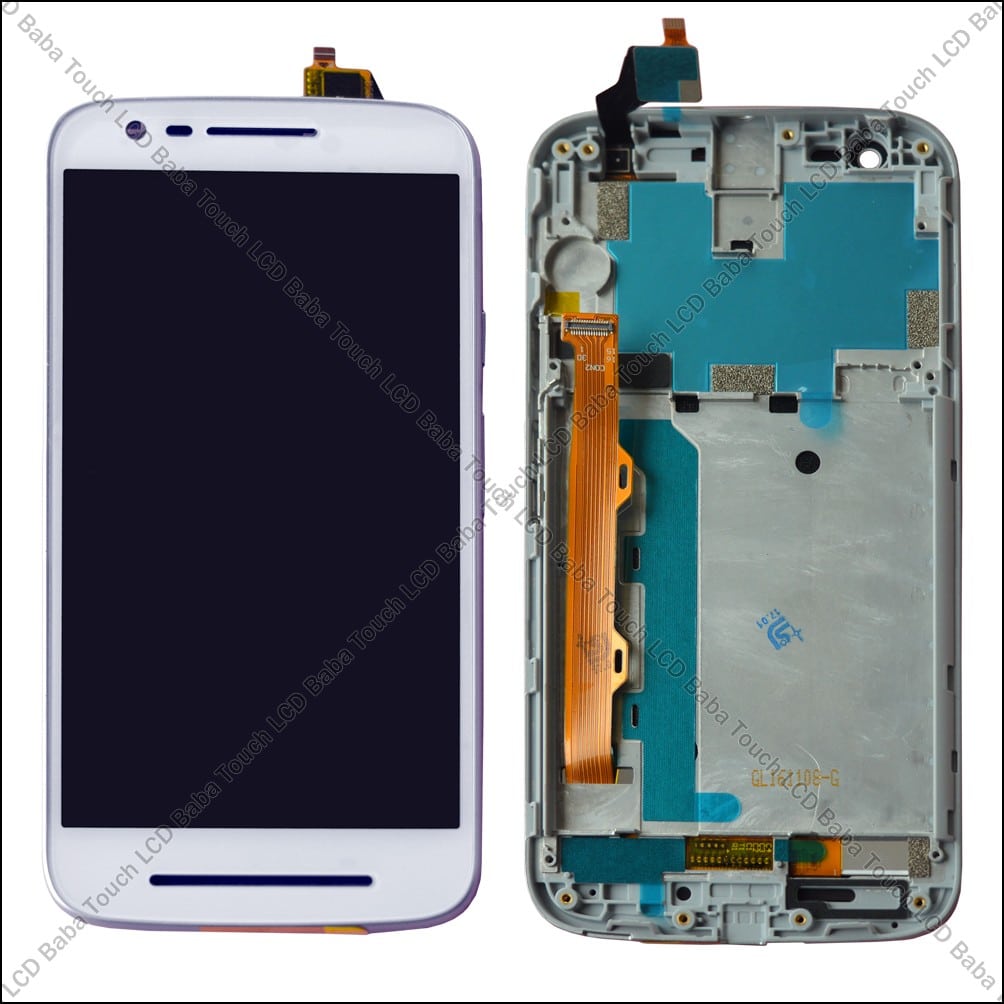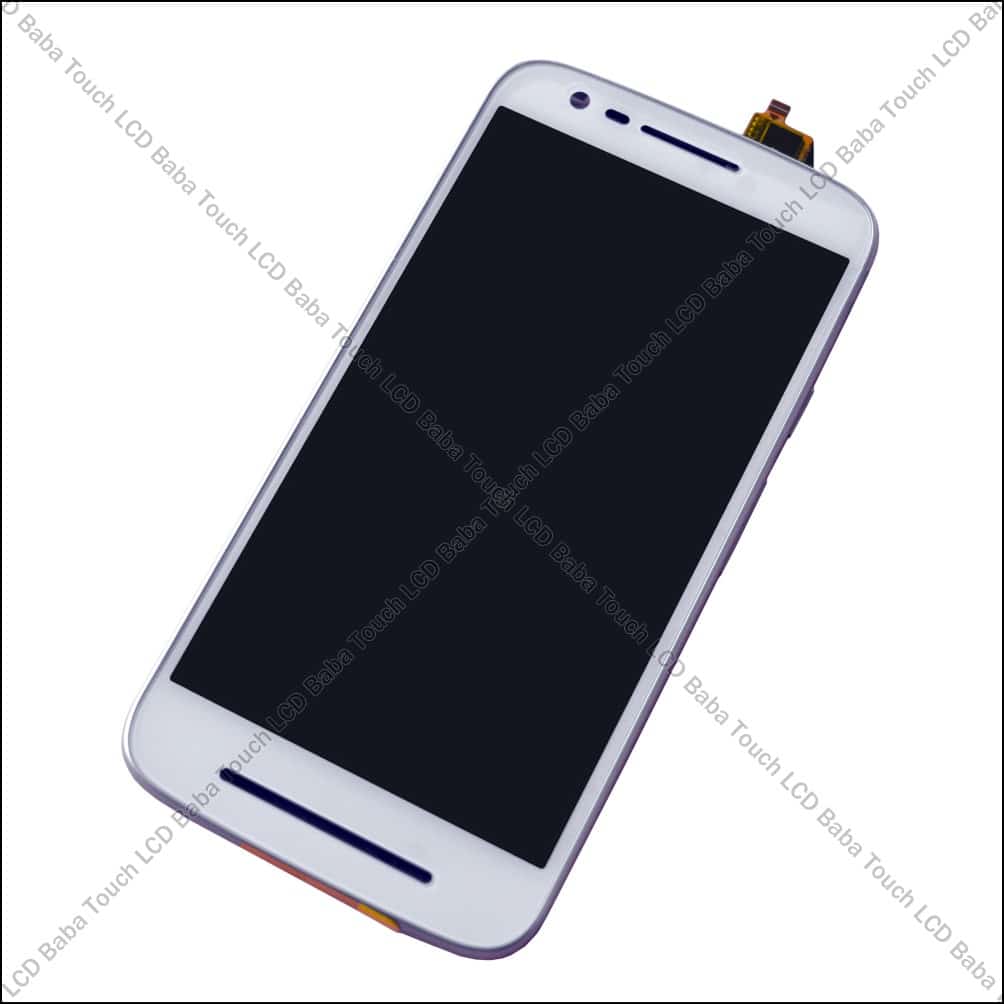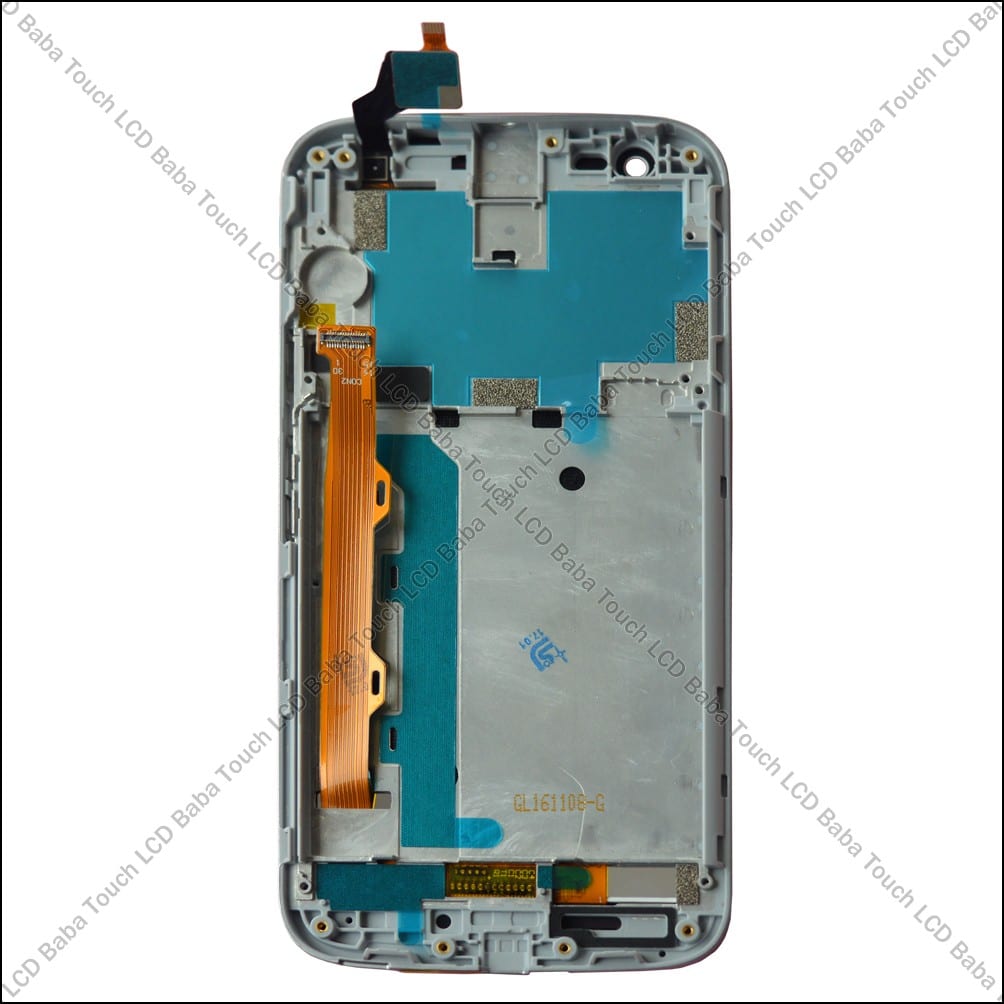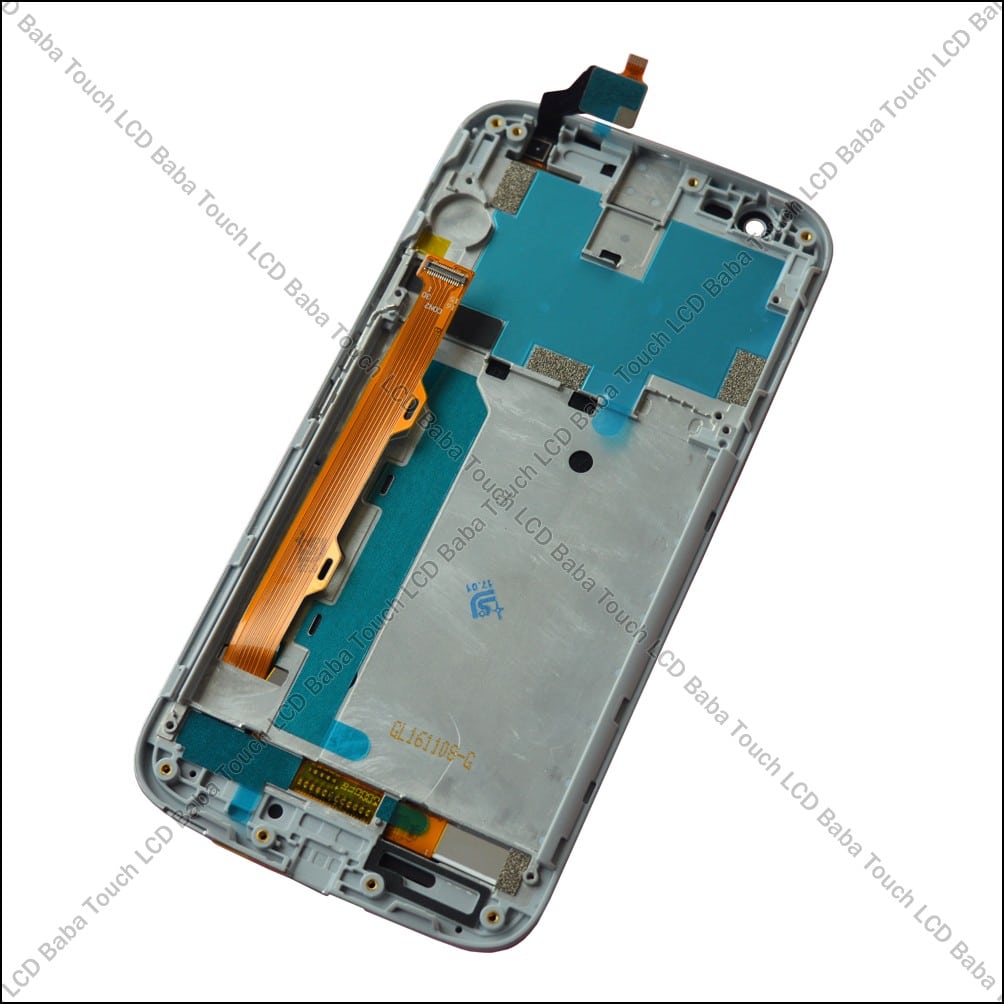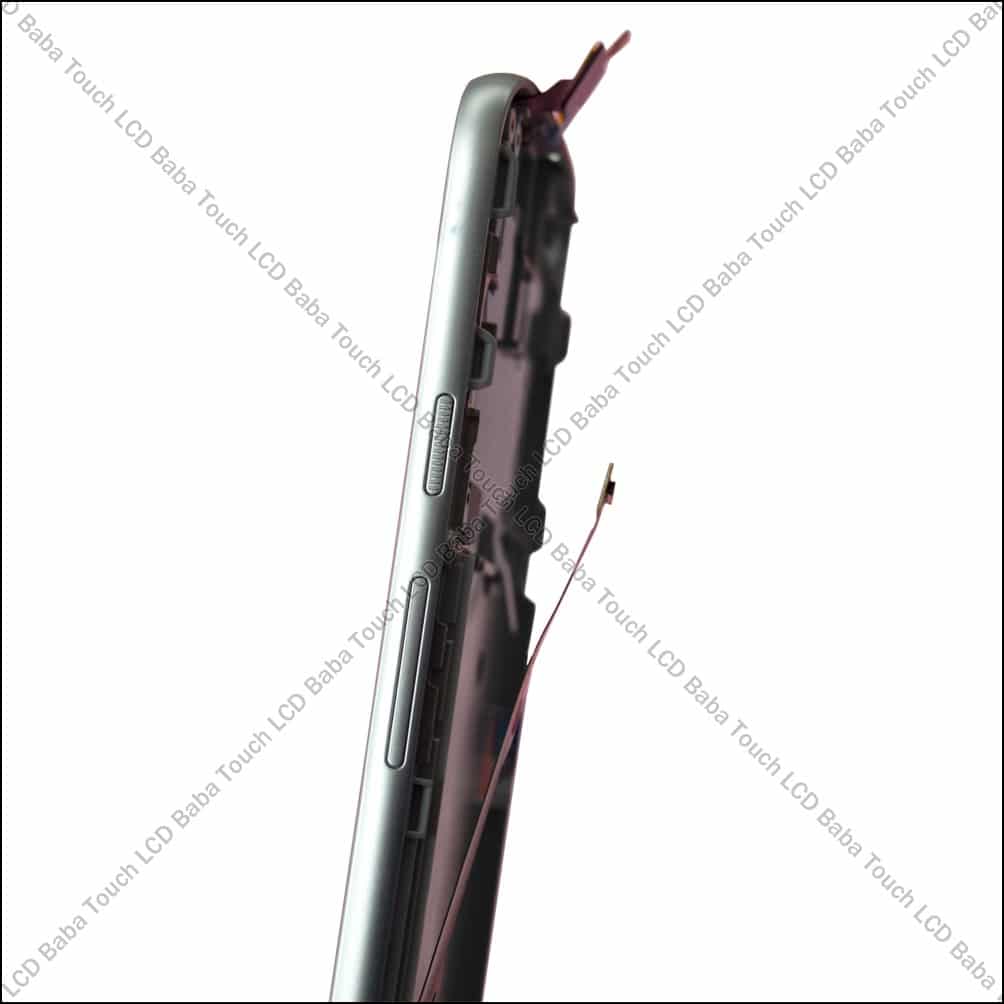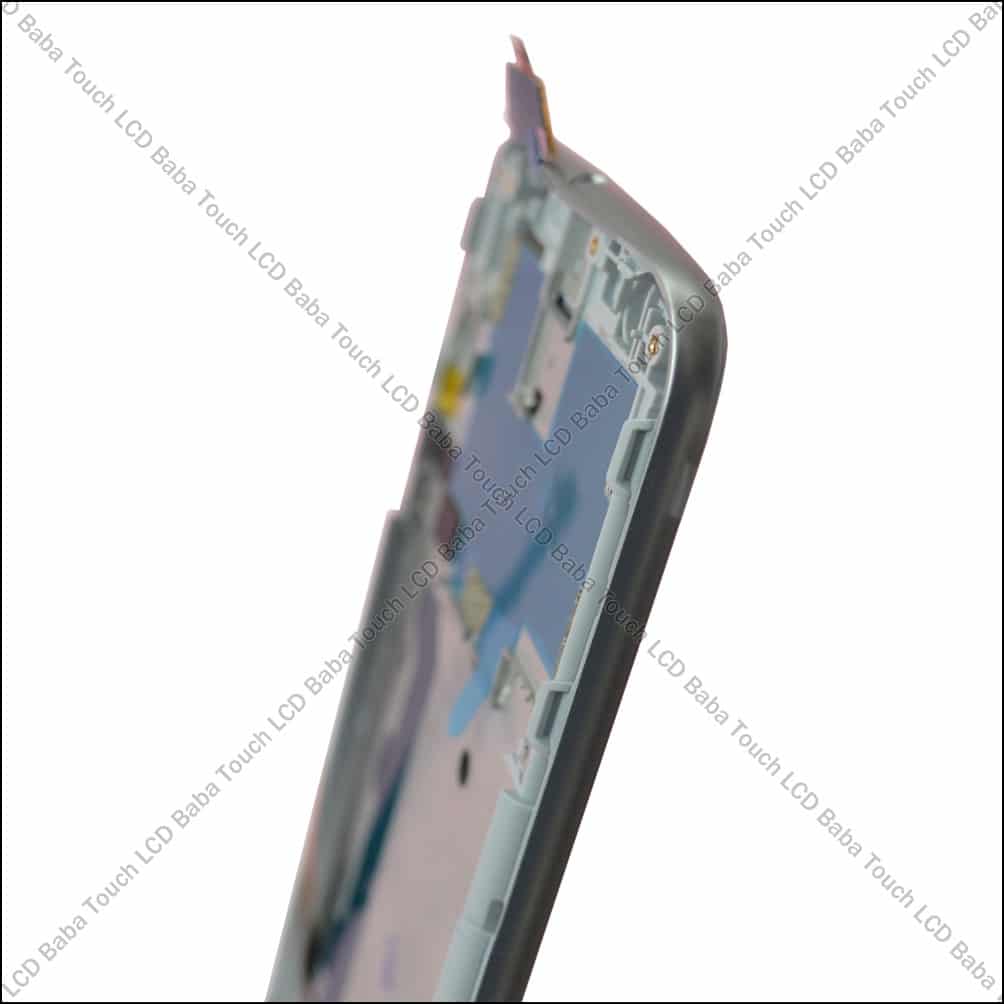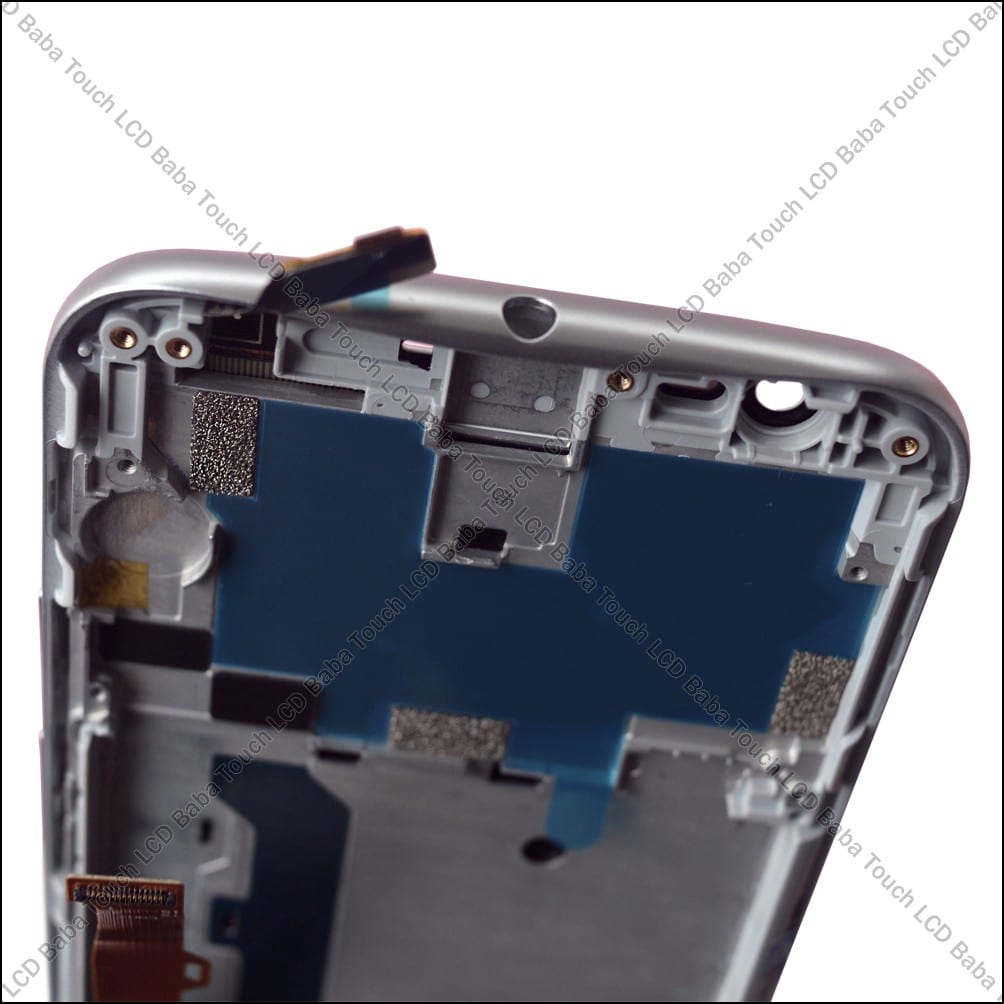 Shipping, Return and Refund Policy
All the products supplied by us come with 30 days return, refund, and replacement guarantee. To return a product, It should be in the same condition as we sent. You can't use or fix the items If you want to return them. For complete details about Shipping, Returns and Warranty, please click here.