The LYF Water 1 phone was launched in the early days when Jio started its business in India. If you arrived here searching for the LYF Water 1 display replacement, you would be on the right web page. On this page, we offer a brand new display replacement for LYF Water 1, which you can use to replace an inner display or top layer of touch screen digitizer glass.
The model number of LYF Water 1 is LS-5002, and display replacement for this model is readily available on this page. Some other models are also available with similar names and you shouldn't get confused. Always ensure to match the model number of your device with the model number mentioned here to ensure compatibility.
LYF Water 1 Display Specifications
| | |
| --- | --- |
| | This display is 100% original, tested and suitable for LYF Water 1, model number CK LS-5002. |
| | The LYF Water 1 display size is 5″, the display type is IPS LCD and the resolution is 1920 x 1080 pixels. |
| | It is a complete combo of inner display and top layer of touch screen digitizer glass merged into one. |
| | You can use this combo to replace a broken inner display or top layer of touch screen digitizer glass. |
| | We test each LYF Water 1 display for flawless working before dispatch. |
| | The new display offers 100% the same colors, quality and brightness as your factory fitted display. |
| | We back our products with a 30 days return, refund and replacement guarantee. |
| | The display combo is available in two colors, Black and White. |
| | You can easily test the new display before doing the final installation. |
| | The display is readily available in stock and turnaround time is very fast. |
| | You can order the product using Cash on Delivery or Online Payments (10% discount). |
What is the meaning of the LYF Water 1 display combo?
LYF Water 1 display is a unit of IPS and touch screen digitizer glass. It means that LCD and touch screen glass are combined. In case only the glass of  LYF Water 1 breaks, you'll need to replace the entire combo. It is not recommended to replace only the display or touch screen glass in more simple words. Even if one part breaks, you still need to replace the entire front panel.
Is it possible to replace only the broken glass?
Yes. It is possible to replace only the broken glass, but that's not the recommended approach. You'll find many technicians in the market replacing only the glass for around Rs 400-500. Such solutions use duplicate spare parts, and you really can't trust the quality. Even the outcome of glass replacement is never a success. In many cases, the display also breaks during separation, and then you've to replace the combo.
The right way of replacing a broken display is by replacing the display and touch screen digitizer glass altogether. The display combo is such a part that allows you to replace the broken display with great ease. All you need to do is, decouple the broken display unit and install a new one in place of it.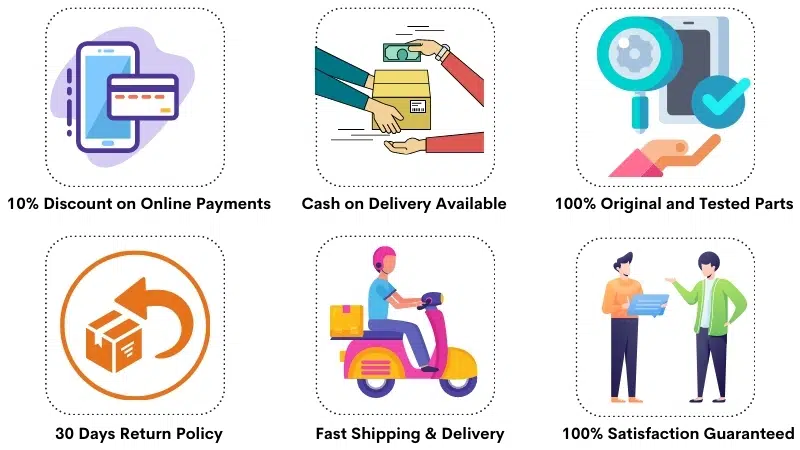 Common Customer Questions
Q: How much does it cost to replace a broken LYF Water 1 display in India?
The price of a 100% original LYF Water 1 display replacement is around Rs 1800-2000. If you buy a first copy screen replacement, the combo costs about Rs 1000-1100 in India. The installation charges are extra and should be paid to a technician of your choice.
Q: Which color's display should I purchase? 
The LYF Water 1 display is available in 2 colors, Black and White. If you are using a Black color phone, you should purchase the black display or vice versa. Please note that you can also interchange the colors and install a black display on a white color phone. Always keep in mind that changing the colors doesn't affect any usability aspect of the phone.
Q: Do you also provide services to install the display at the doorstep?
We are sorry, but we don't provide services to install the display. If you want to purchase the display, you can surely do so from our website. After receiving the display, you need to visit a nearby mobile repair shop to install the display on your phone. Please note that display installation is very easy for a technician, and you won't face any issues.
Q: How can I verify the working condition of a new display?
Many customers worry about receiving a defective display that will not work on their phone, which can happen. If the seller doesn't test the new LYF Water 1 display before shipment, you could receive a non-working product. Inside Touch LCD Baba, we test all screens one by one before shipping. Additionally, you also get a testing guarantee on all the products.
You might be wondering about what is testing guarantee so we'll explain this in more detail. After receiving the parcel, you get 30 days to test the display to your satisfaction. To test the display, you can connect the new display to your phone's motherboard in an open condition and turn on the phone. A new display can easily work in open condition, and after verifying a functional display, you can install it on your phone.
If you face any problems during the trial phase, you can easily return the product or get a replacement as per your desire. Please note that defective screens are never a case, but we've outlined the process for your satisfaction. A sale is closed only after customers' approval, and you get your chance to verify the display's working condition.
Q: Can I return the display after using/pasting it?
It is not possible to return a used product under any circumstances. Please note we supply brand new screens to our clients and we'll never allow returns of a used product. We've seen a few customers who expect online companies to override all the rules and regulations but do whatever they want.
Some customers think only about their money and want to return products even after making them useless. To maintain a healthy marketplace, you've to follow all the rules, and we are also abiding by them. If you need any clarifications, you can call us at 9587954273.
Q: Where is the official LYF service center?
Many customers want to explore the option of an official service center, but that's not possible in this case. Most LYF service centers are closed now because the company is no longer selling new mobile phones. Therefore, you've to rely on screens available in offline and online markets. Please note that LYF Water 1 original screens are available with us, and there is no need to worry about that.
Q: Is there any additional discount offer available?
Yes. You can get a 10% additional discount on online payments and also enjoy free shipping. Please note that Cash on Delivery is also available, but it attracts additional charges for obvious reasons. To get the maximum benefit, consider using online payment methods.
LYF Water 1 Display Photos
These are the actual photos of the LYF Water 1 LCD with touch screen digitizer glass. The display replacement comes as shown in the photos below.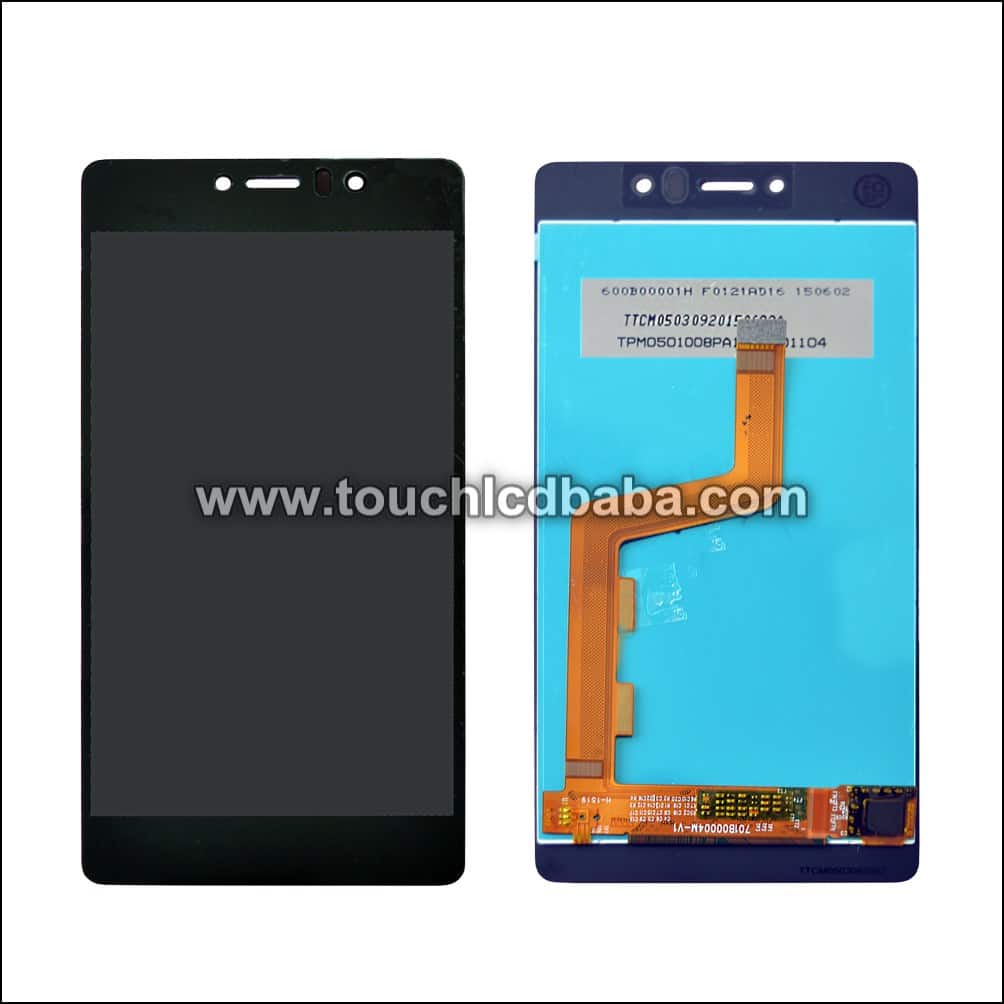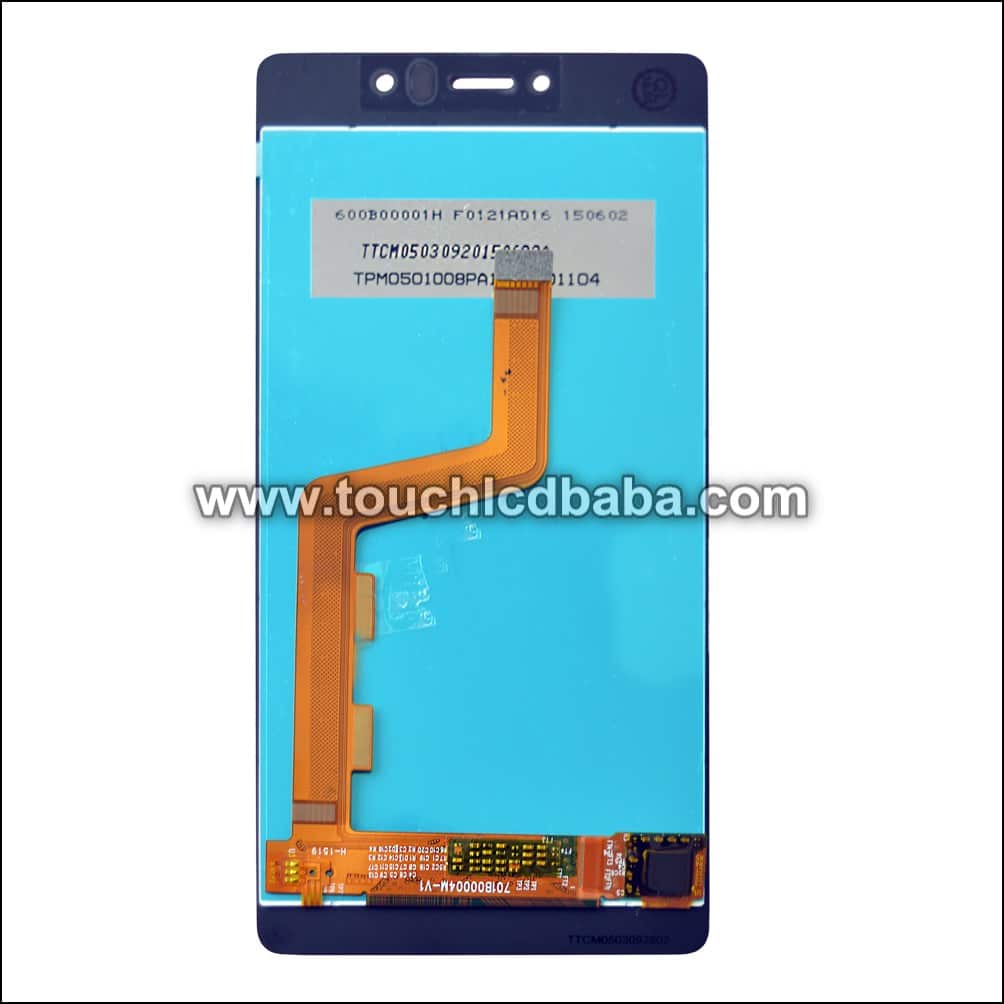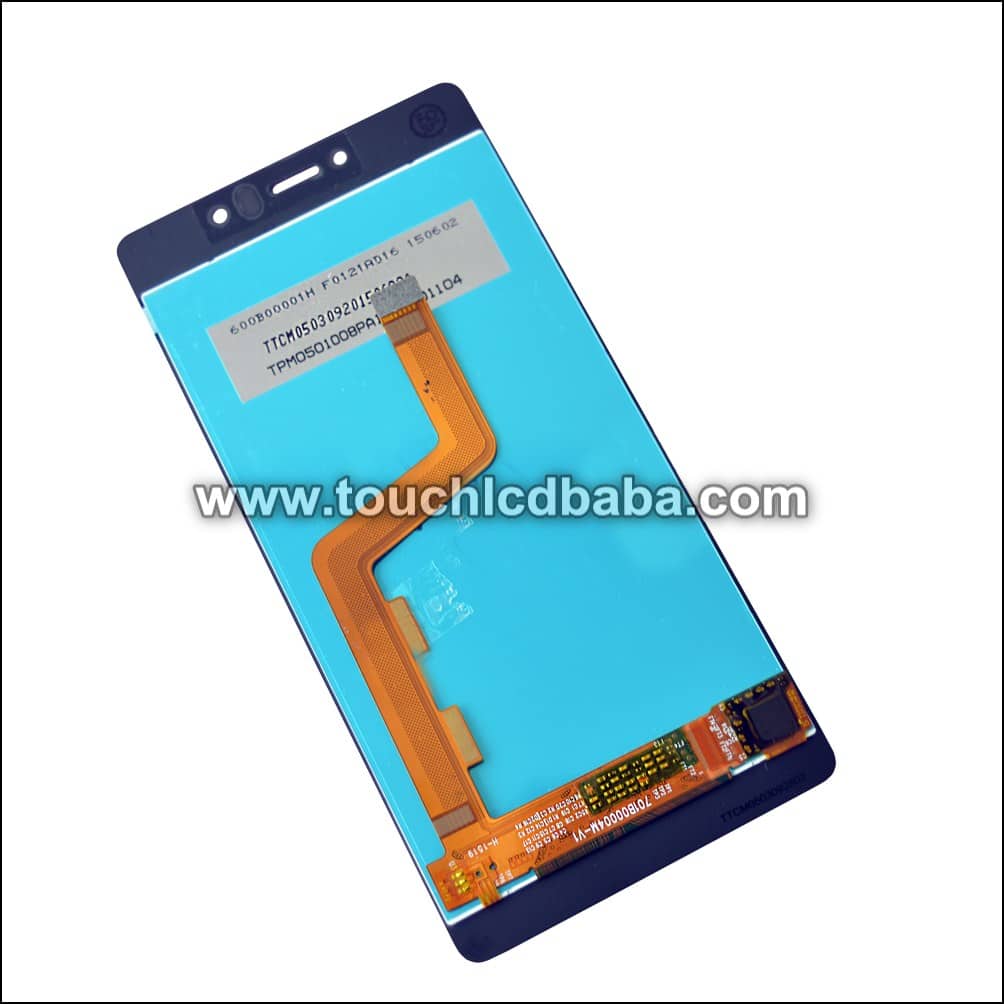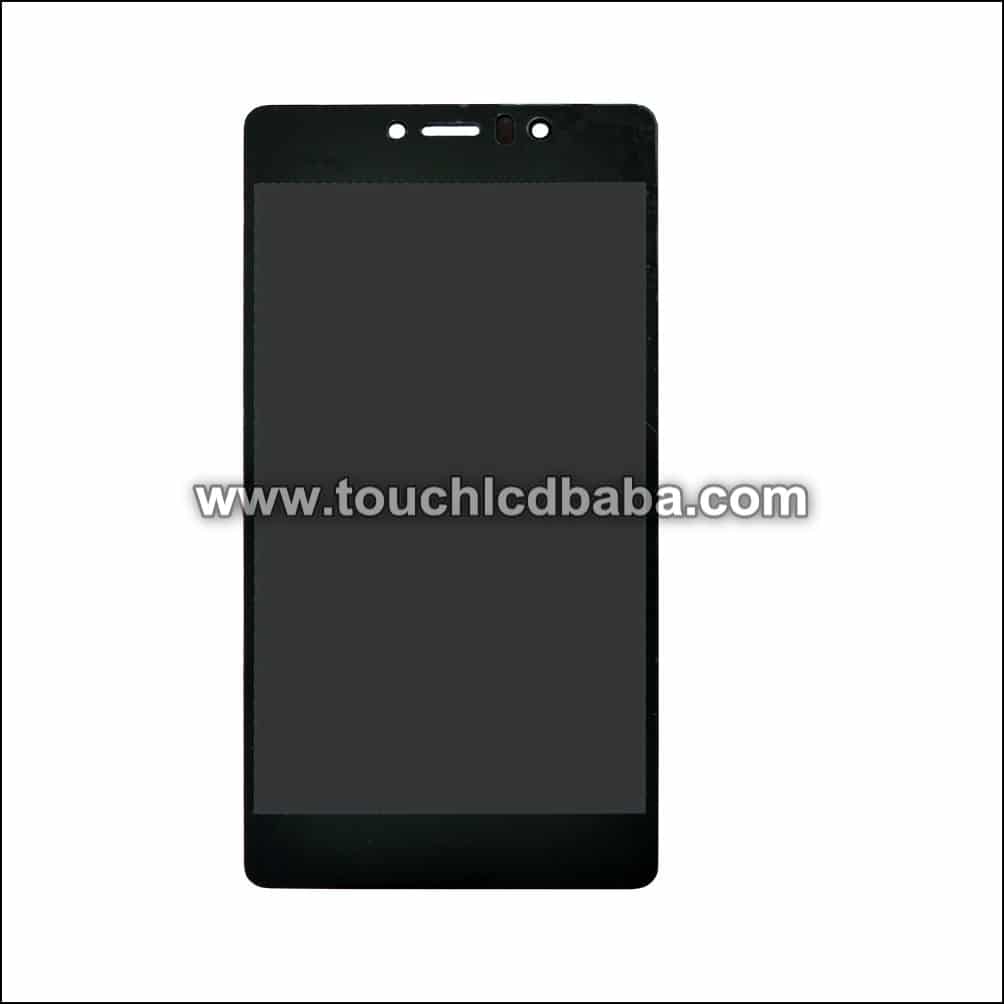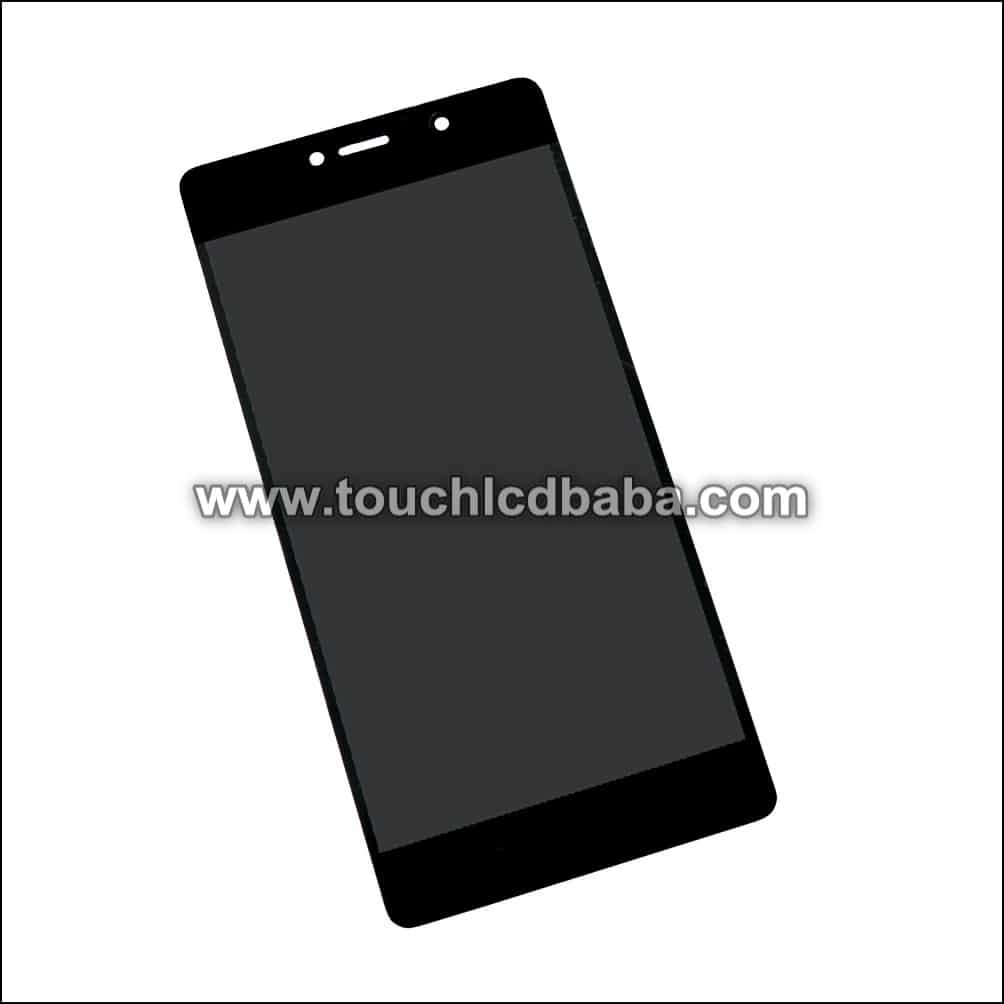 Shipping, Return and Refund Policy
All the products supplied by us come with 30 days return, refund, and replacement guarantee. To return a product, It should be in the same condition as we sent. You can't use or fix the new LYF Water 1 display if you want to return it. For complete details about Shipping, Returns and Warranty, please click here.