The display of Huawei Y9s is an essential part of the device and plays a vital role in its functioning. It is exceptionally ordinary yet tragic when a smartphone display breaks, especially when it is a Huawei Y9s, which has a smooth and stunning display. 
Once the display or touch screen glass is broken, you will be very desperate to replace it because it is challenging to live with a broken mobile phone. In recent years, mobile phones have become the best friend of everyone, and for this reason, the broken screen will make you feel very miserable. Sooner or later, you will need to replace the Huawei Y9s display so that you can joyfully use the phone once again.
What are the Huawei Y9s display replacement options?
There is no shortage of display replacement options in the markets, but these many choices make it equally challenging because the customer is often confused about which option to buy. There are cheap products that will help you save money, and companies like Touch LCD Baba also offer 100% original products that are not available for low prices. So if you are confused about how you should replace the display, continue reading to find out the advantages and disadvantages of both types of screen replacements.
The screens available for low prices are usually just firsthand copies (these screens are also called Grade A, OG Quality, 99% Quality, etc.) of the original display. They are not worth installing on your smartphone due to obvious reasons. They are made of extremely low-quality material. After installing such screens, many unimagined issues start appearing like very poor brightness, overheating the phone, the incorrect response of touch screen, and other frustrating issues. 
The second option to strike your mind is to take it to the Official Huawei Service Center, but you also know that this option would cost a lot. On the other hand, the service centers are often not easily locatable, and spare parts may not be available promptly. No one would like to wait for a month to repair the phone's screen, and it is when you should choose LCD Baba with your eyes closed.  We offer 100% original Huawei Y9s display replacement, which comes directly from the OEM manufacturer and is easy on your pocket. After buying the original display online, you can easily get it replaced with a local technician.
What is the difference between the first copy and the original display product?
The very first noticeable difference between an original display and a duplicate one is the price. A duplicate display would always cost less because the quality of the material used to make them is very poor; meanwhile, any original display product would cost much more because such screens come from OEM manufacturers after rigorous QC testing. The duplicate products may appear identical to the original screen, but they are not. When you test a duplicate screen, you can clearly see that a duplicate screen offers only 40-50% quality of the original one. 
The shopkeepers advertise them very cleverly in the local market using words like OG, 99% Quality, A-grade, etc.  Although these are appealing to the customer's mind, screens are not manufactured in the same factory as the original display products. These are essentially third-party duplicate products that are marketed as the original.
At Touch LCD Baba, we buy directly from the OEM manufacturers, and that's why our prices are on the higher side. It would help if you were very careful when picking the display. Always go to a trustable source to buy the display product and make sure that it is 100% original. The original display will cost you more, but we assure you that it is worth the investment in the long run. Any intelligent customer will prefer the original display replacement rather than saving Rs 500-1000 and getting poor-quality screens.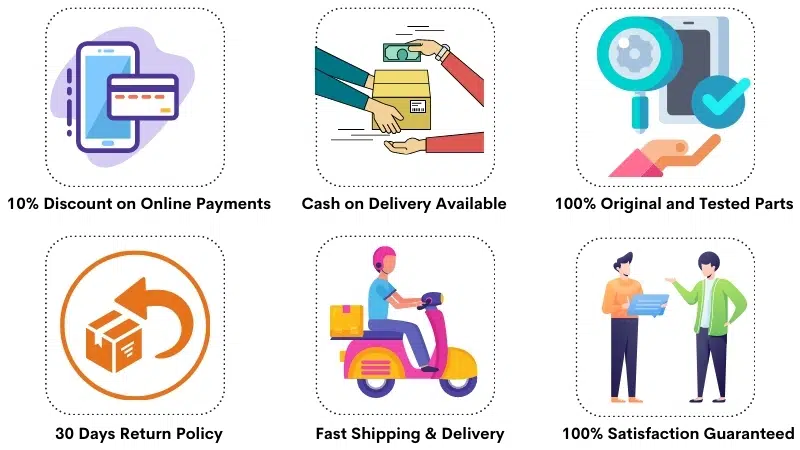 Why do the duplicate displays cost less?
The quality of a product decides the cost of a product. It is why duplicate display products cost less because they are of more inferior quality, which is why original display products cost more. 
Many third-party manufacturers craft the copy screens in china, and their competition is neck to neck. The importers are looking for the cheapest possible deals to make more profit, and that's why the markets in India are filled up with copy screen replacements. From manufacture to importer, everyone is rushing to the third-party manufacturers to get the cheapest deals and completely ignoring the set quality standards.
Why shouldn't you opt for cheap short-term solutions?
A cheap short-term solution can never be beneficial. You might think that you are saving up some costs by choosing a cheap alternative, but you don't realize that you are putting your Huawei Y9s display quality and the phone's complete functionality at risk.
You will not get the same quality from a duplicate at first, and then soon, the display will wear off, forcing you to get another display replacement. Without you knowing, this cheap short-term solution will eventually cost you more. You've to go through the hassle of repeated screen replacements, which costs you a lot more. That's why we suggest you buy the original Huawei Y9s screen replacement in one go and save yourself from all the unforeseen headaches.
Huawei Y9s Display Specifications
| | |
| --- | --- |
| | This combo is 100% original, brand new and suitable for Honor Y9s. |
| | Huawei Y9s display size is 6.59″, display type is LTPS IPS LCD with a resolution of 1080 x 2280 pixels @432 PPI. |
| | The top layer of touch screen glass main touch screen glass is protected by Corning Gorilla Glass. |
| | The part you see on this page is a complete display unit consisting of the display and touch screen both. |
| | We source the display directly from the OEM factory and you can expect 100% original quality. |
| | Each screen is manually tested and verified by a trained technician before shipping. |
| | The new screen is identical to the broken one and there is absolutely no difference. |
| | We offer a 30 days return, refund and replacement guarantee on all parts. |
| | Please note that you can return only unused parts therefore always make sure to test the display before you fix. |
| | We have Huawei Y9s screen replacement readily available in stock and shipping time is very fast. |
| | You can order the product using Cash on Delivery and Online Payments. |
Frequently Asked Questions
Q: How much it costs to replace a broken Huawei Y9s display in India? 
The price of a 100% original Huawei Y9s display replacement is around Rs 3800-4000. If you buy a first copy screen replacement, the combo costs about Rs 1600-1800 in India. The duplicate combo usually offers a 40-50% quality when you compare it with the original.
Q: What if the new display that you sent isn't working? 
Each display we send our customers gets rigidly tested through various techniques to ensure that it 100% works. The chances of an LCD Baba display not working are quite slim; however, we are open to any genuine complaints because nothing is impossible.
If you face any problems with the new display, we have a 30 Days Policy under which we will either replace your product or return your money. For this, you have to make sure that the display product remains unused, and please do not remove the protective film before testing the display. Always make sure to test the screen in an open condition, and if you face any issues, we'll be more than happy to help you. You can't replace a display after pasting it in your phone or after removing the protective film.
Q:

Can I do the self-replacement of the Huawei Y9s display at home?

 
A self-replacement is not usually recommended to people; however, you can attempt it if you are a qualified technician who knows his way around technology. We would strictly suggest that you never try a self-replacement at home if you are not experienced or qualified to go through it. Touch Screen Glass is a delicate part but with a sophisticated mechanism, and therefore it has to be installed carefully.
A single mistake from your side can damage the entire display and even ruin the phone's functionality. Your money is completely wasted, and your phone is probably damaged more so than before. We would instead suggest you appoint a professional technician who will install the display carefully. A technician would not cost you more than 250-300 rupees.
Q: Do you test your Display product before shipment?
Not a single display product can leave the LCD Baba building before thoroughly testing and checking for all the errors. Our team at LCD Baba makes sure that not even a single minor detail is left unchecked of the Display product we send our customers. This goal isn't easily achievable. That is why we have a team of experts who use world-class techniques to test a display and not just once but several times, using various techniques so that the outcome is as accurate as possible. The functionality of the display is assured. Among many of the tests we proceed with, one of them includes an original Huawei Y9s and its working motherboard to test our display. This technique is used to encounter all the possible problems that a Huawei Y9s Display might cause. These techniques are used by major smartphone companies around the world, which shows how effective they are.
Q: I watch many movies on my phone. Should I purchase a duplicate product?
Huawei Y9s has an excellent Infinity Display, an experience booster for a person who loves to watch movies on their phone. In any case, a duplicate is not recommended, and we would especially not recommend it to you when the quality of the display is a serious matter of concern for you. A duplicate display will guarantee to spoil the entire experience of watching movies on your phone.
You might be wondering that it is just a glass sheet; how much difference will it bring? Well, a duplicate display has so many issues that you will slowly start to notice. For example, there will be an uneven color distribution. You won't witness the 1080p quality because a duplicate display cannot support that kind of pixel distribution. We would always advise you to buy the Original Huawei Y9s Display and Touch Screen Combo to watch movies and play games without any issues. 
Q: Why is it hard to find the original display screen of Huawei Y9s?
The market runs by a straightforward rule, what is demanded more, is supplied more. It is hard to find the original display of Huawei Y9s or any other phone because the demand for duplicate display products is so high that the entire market is swamped with these.
Duplicate products cost low, which attracts customers easily, whereas the original displays cost more, so customers do not prefer buying them. The demand for authentic products decreases day by day, so the seller's profit margin decreases with it. Why would a seller get an expensive product that doesn't sell well when he can quickly sell a duplicate in a matter of days and earn a lot? That's why It is hard to find the original display of Huawei Y9s. We offer its 100% original display, and less business is more for us because the customer's satisfaction is 100%.
Q: Why is Gorilla Glass so important when it comes to the display?
A smartphone with Gorilla Glass installed on it makes the phone capable of taking those damages that phones without Gorilla Glass cannot; they will crack in a situation like that. It is an extra layer of protection for your smartphone display.
We often tend to accidentally drop things from our hands, which is a part of our nature as humans. Phones are a part of this same phenomenon. However, with Gorilla Glass, the chances of your display breaking or cracking when it drops down are drastically low.  That's why gorilla glass is such a big selling factor in the mobile phone industry.
Honor Y9s Display Photos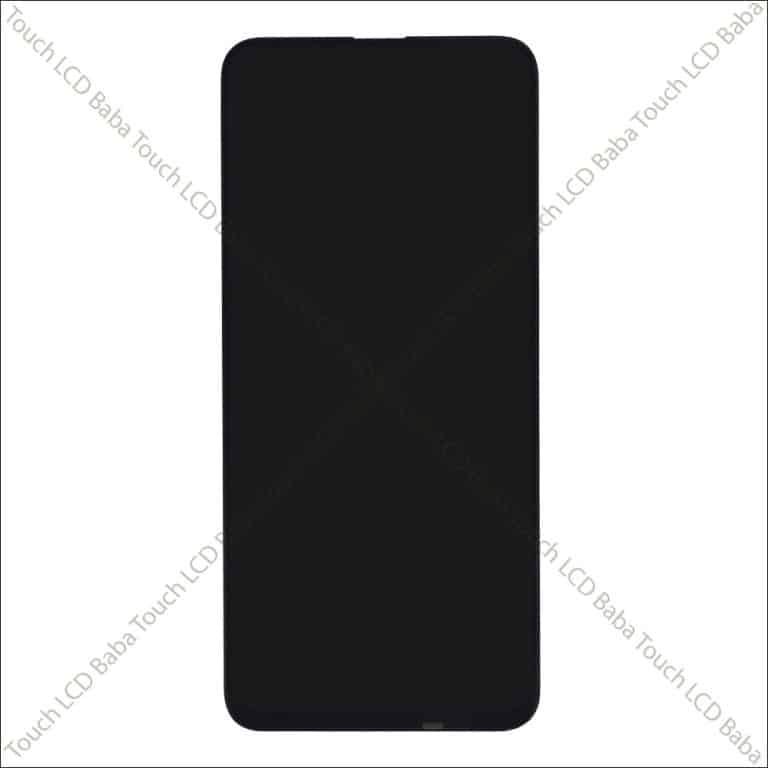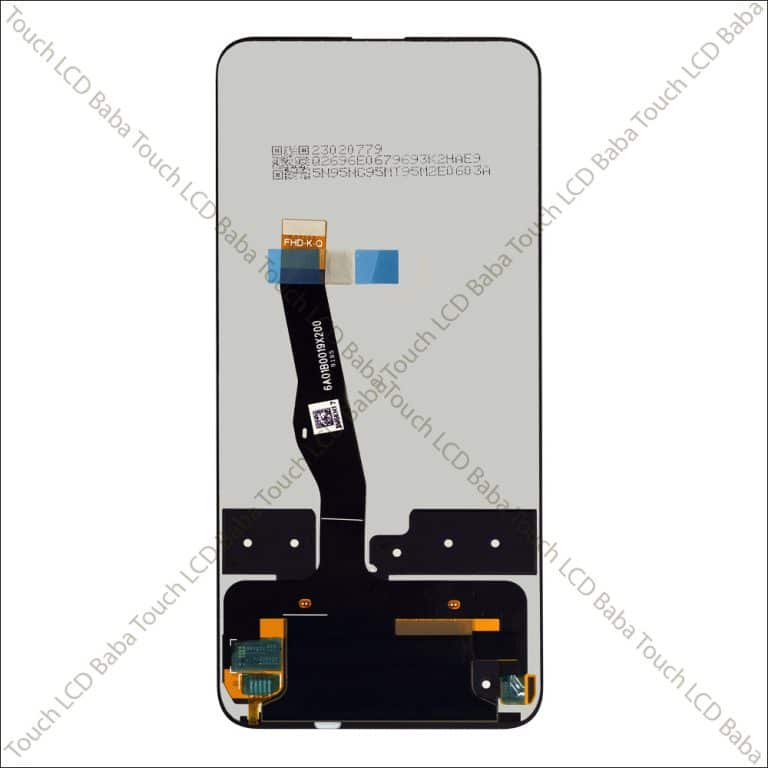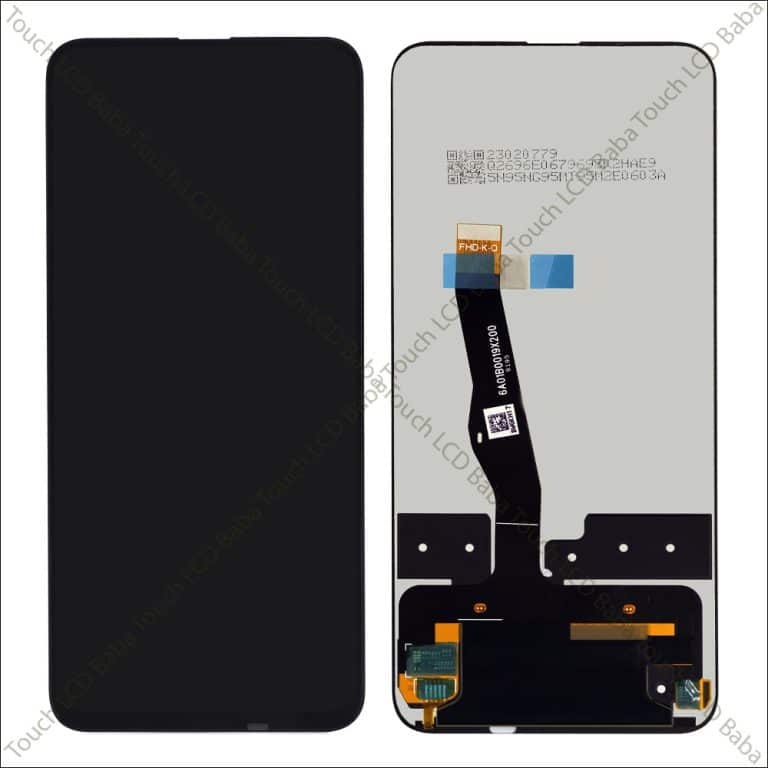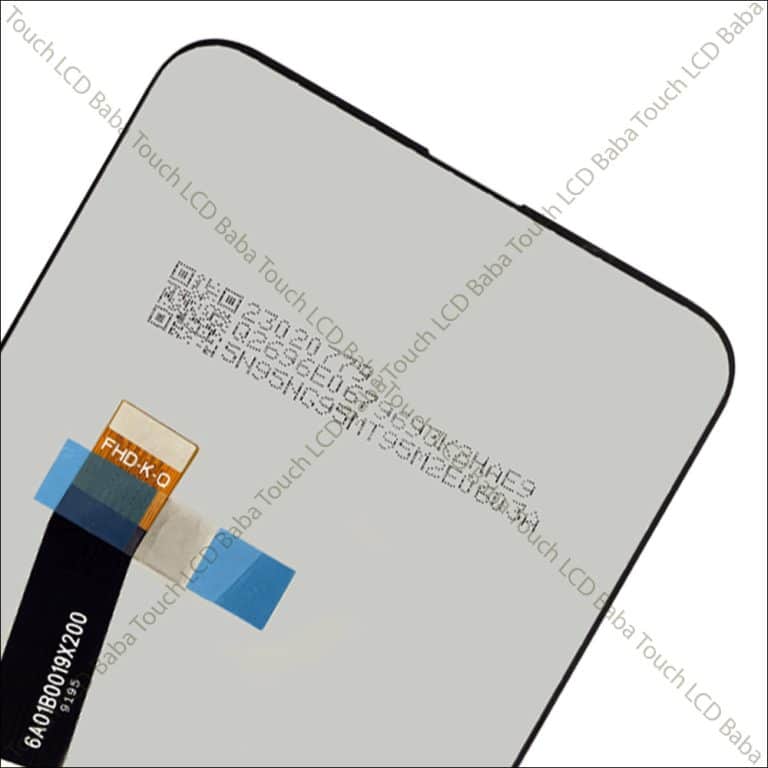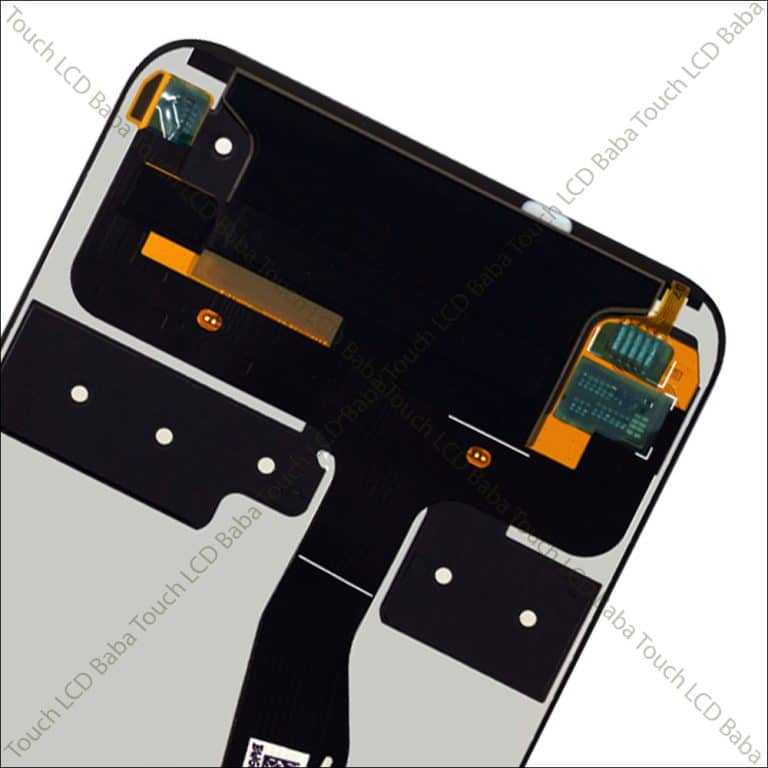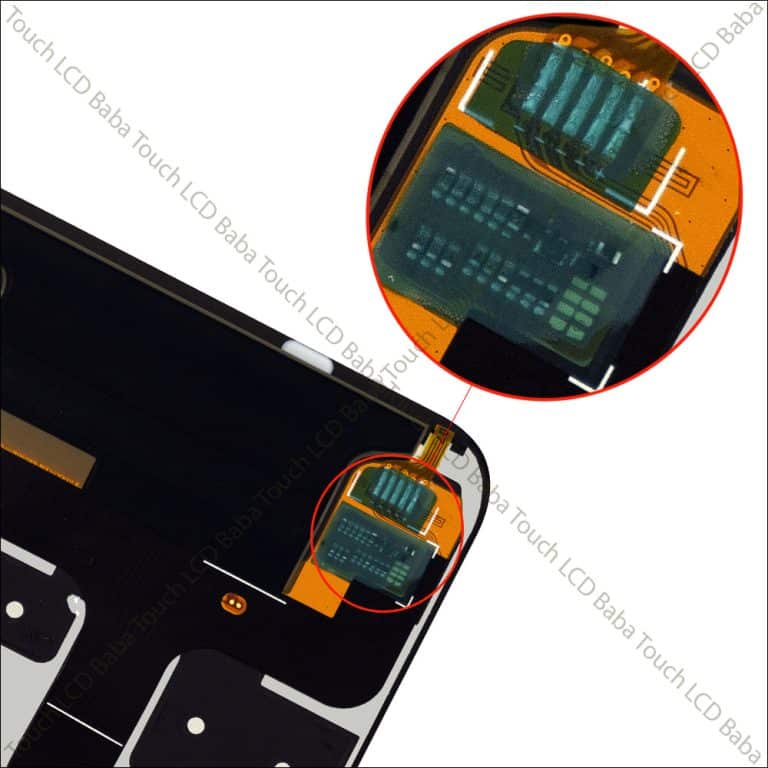 Shipping, Return and Refund Policy
All the products supplied by us come with 30 days return, refund, and replacement guarantee. To return a product, It should be in the same condition as we sent. You can't use or fix the new display if you want to return them. For complete details about Shipping, Returns and Warranty, please click here.