This page is all about the Infocus M808 display replacement. If you want to purchase a new display to replace a broken display or touch screen glass, we can certainly help you in that regard. You can easily replace a broken display with a brand new unit, and it is how all the technicians and service centers work.
Mobile phone screens break very quickly, and the Infocus M808 phone is not an exception to this. Most of us don't take any periodical backup of the phone, and when the display breaks, we are afraid of losing all the data. That's why the display replacement becomes a very urgent requirement. If you broke the display and the touch screen is not responding, you can't use your phone further. To overcome this problem, replacing the display is the only way to go. On this page, you can find all the information regarding the Infocus M808 display replacement and find answers to all the burning questions.
Infocus M808 Display Specifications
| | |
| --- | --- |
| | This display is 100% original, tested and suitable for Infocus M808 model. |
| | The Infocus M808 display size is 5.5", the display type is IPS LCD and the resolution is 1920 x 1080 pixels. |
| | It is a complete combo of display and touch screen digitizer glass merged into one. |
| | The new display offers 100% the same colors, quality and brightness as before. |
| | You can easily test the new Infocus M808 display before installing it on your phone. |
| | We back our products with a 30 days return, refund and replacement guarantee. |
| | We test each display on the actual motherboard of Infocus M808 before dispatch. |
| | There is no risk because you can also test the display before installation. |
| | We can deliver the display to your doorstep anywhere in India. |
| | The Infocus M808 display is readily available in stock and shipping time is fast. |
| | You can order the product using Cash on Delivery or Online Payments. |
What is the meaning of the Infocus M808 Combo/Folder?
Infocus M808 display is a complete assembly of the IPS LCD and touch screen digitizer glass. It means that the display comes closely combined with the touch screen glass, and if you break one of them, you've to replace both. It is easy to combine the display and touch screen digitizer glass, but it isn't easy to separate them again and replace one of them.
Many customers ask if they can replace only the touchscreen glass (or only the display) of Infocus M808, but it is not recommended as both parts are closely attached. If you try to separate them, you'll damage both of them. Therefore, when you need to replace the broken display, you should purchase a set of the display and touch screen glass combo as advertised here.
What to do if only the touch screen glass has scratched?
The touch screen glass is an integral part of the display assembly and is closely connected with the display. Therefore, the damage doesn't pass beyond the touch screen glass in many cases, and the display remains perfect. However, there is no option to replace only the glass because the display is merged with it. We understand that you don't want to replace the part, which is good, but that is not how it works.
When the company assembles the display and touch screen glass in a joint format, you can't replace them individually. Surely, there are some cheap tricks to replace only the display or only the glass, but the outcome of such tricks is inferior. Furthermore, you'll not be able to get the desired parts in the market, and that's just a hassle you should never go through.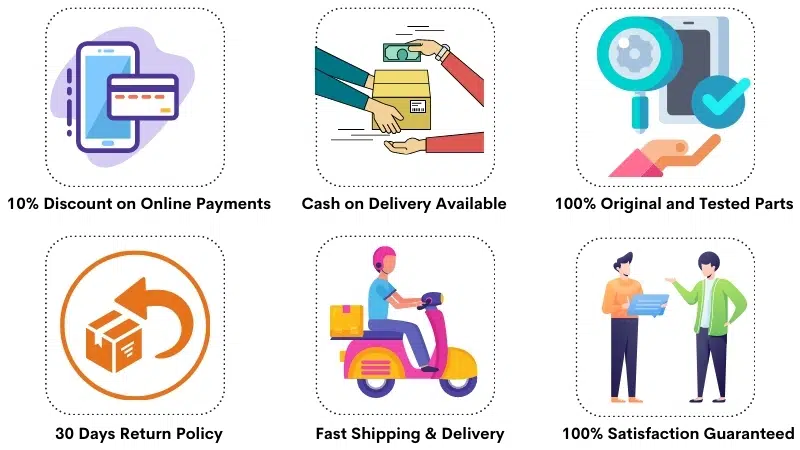 Commonly Asked Questions
Q: How much does it cost to replace a broken Infocus M808 display in India?
The price of a 100% original Infocus M808 display replacement is around Rs 2000-2200. If you purchase a duplicate screen replacement, the combo costs around Rs 1300-1500 in India. The installation charges are extra and need to be paid to a technician of your choice.
Q: I need a display for the lowest possible price. Can you help?
If you need a display replacement for the least possible price, we surely don't have it. The local markets are a popular source of purchasing duplicate screens, but you should be very careful while doing that. If you purchase duplicate screens, those never last long and result in additional headaches. Furthermore, you've to replace such screens again and again because their durability is awful. If you drop the phone from a meager height, the display will shatter very easily.
Q: Is it possible to purchase this display from the official service center?
We are not sure if the official Infocus service centers are still in existence. According to our knowledge, the Infocus service centers are no longer available, and this option is not feasible for the customers. Furthermore, the spare parts might not be available even if you find a service center because this model is quite old now.
Q: Can I assemble the new Infocus M808 display myself at home?
The Infocus M808 display disassembles from the front side as you can't open the phone from the backside. The display is glued to the frame, and if you try to replace it at home, first you need to decouple the broken display from the frame and then paste the new display. Although it is not super complex yet, we don't advise newbies to fiddle with it at home. You might end up making a wrong move and damage the new display. Instead, always seek the help of a professional technician and pay a small fee to him.
Q: Do you have only the touch screen glass available?
The only touch screen glass isn't available because we always sell a display and touch screen digitizer glass combo. Many customers ask us to provide only the display or touch screen glass, but that's not feasible. Once the display breaks, people often come up with their self-invented solutions, while in reality, many of those things aren't even possible. Therefore, if you want to replace a broken display, you must replace the complete display unit. If you purchase the parts separately and then try to combine them, you'll run into unforeseen issues for sure.
Q: How should I assemble/paste the new display?
You should assemble/paste the display using glue or double tapes that are specially designed for sticking the screens. Please don't use other adhesives like Fevikwik and others because the results will be completely adverse. Instead, you should always use the appropriate glue to stick the display in the frame.
Q: How would I know that the new display works perfectly?
There is no need for any guesswork when you can test and use the display yourself. When you receive the newly bought Infocus M808 display, you can try it yourself by connecting its flex cable with your phone's motherboard. Just plug out the old display's connection and connect the new display's flex cable there. Then turn on the phone, and you can use the new display like it's assembled on your phone. Then, when you are satisfied with the display's performance, you can finally install it on your phone.
Q: Can I assemble a display, use it for few months, and then exchange it?
Some customers have asked if they can exchange the display after a few months if it stops working. Please note that there is no provision for such things because a working display can turn bad due to several direct and indirect reasons. As a seller, we can control your usage style, and there is no way for us to know how you handle the phone. So there is no afterward warranty on mobile phone screens after testing and assembling them. If you test a new display and it works flawlessly, only the person assembling it or using it can spoil it. You can't return/exchange a display after fitting it on your phone.
Infocus M808 Display Photos
These images show the actual Infocus M808 Display and Touch Screen combo you'll receive after placing an order. It is a complete folder consisting of the inner display and touch screen digitizer glass top layer. You can buy this panel and quickly replace it with the help of a mechanic.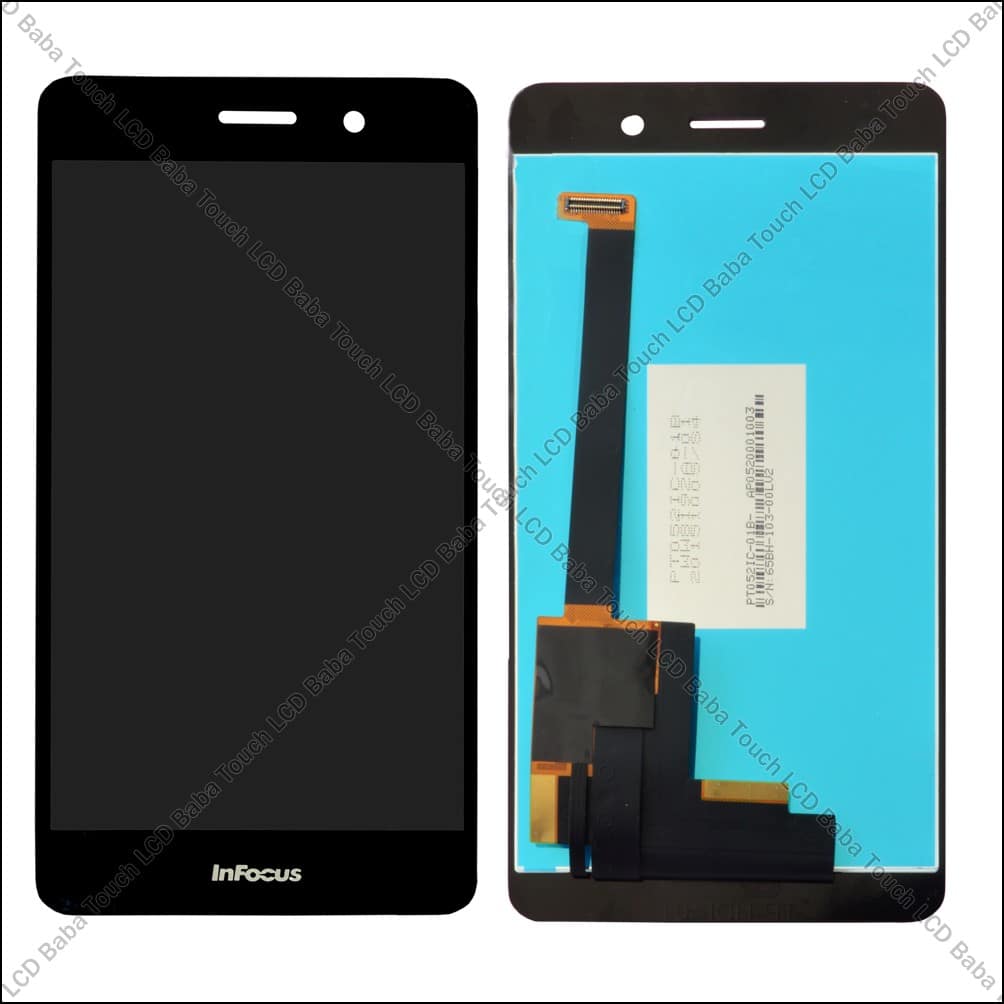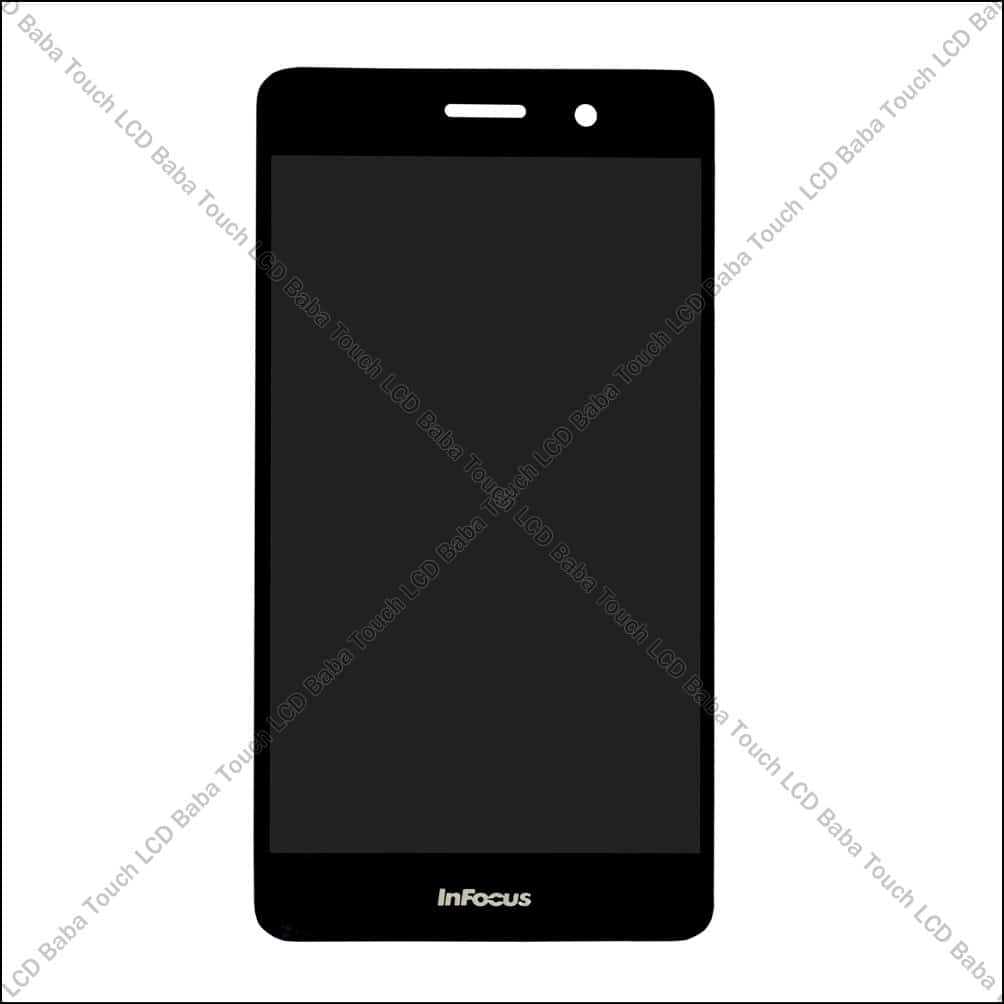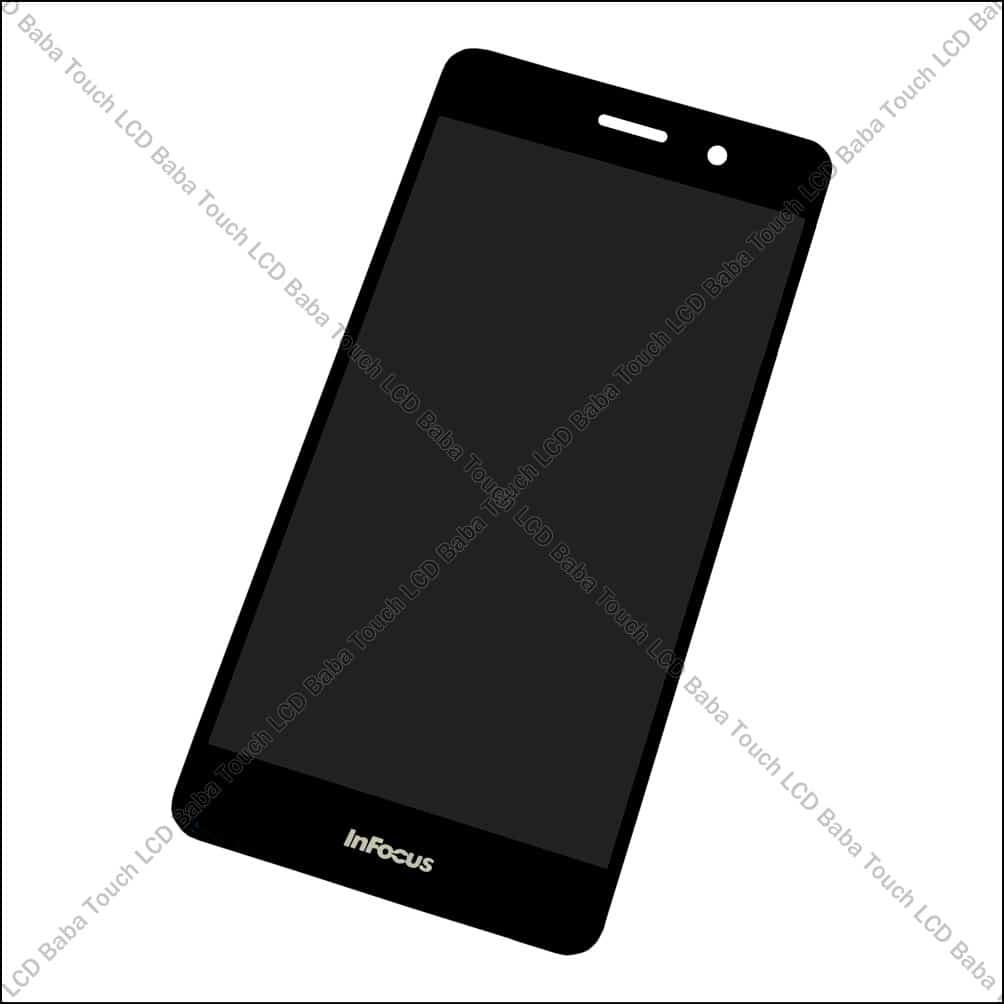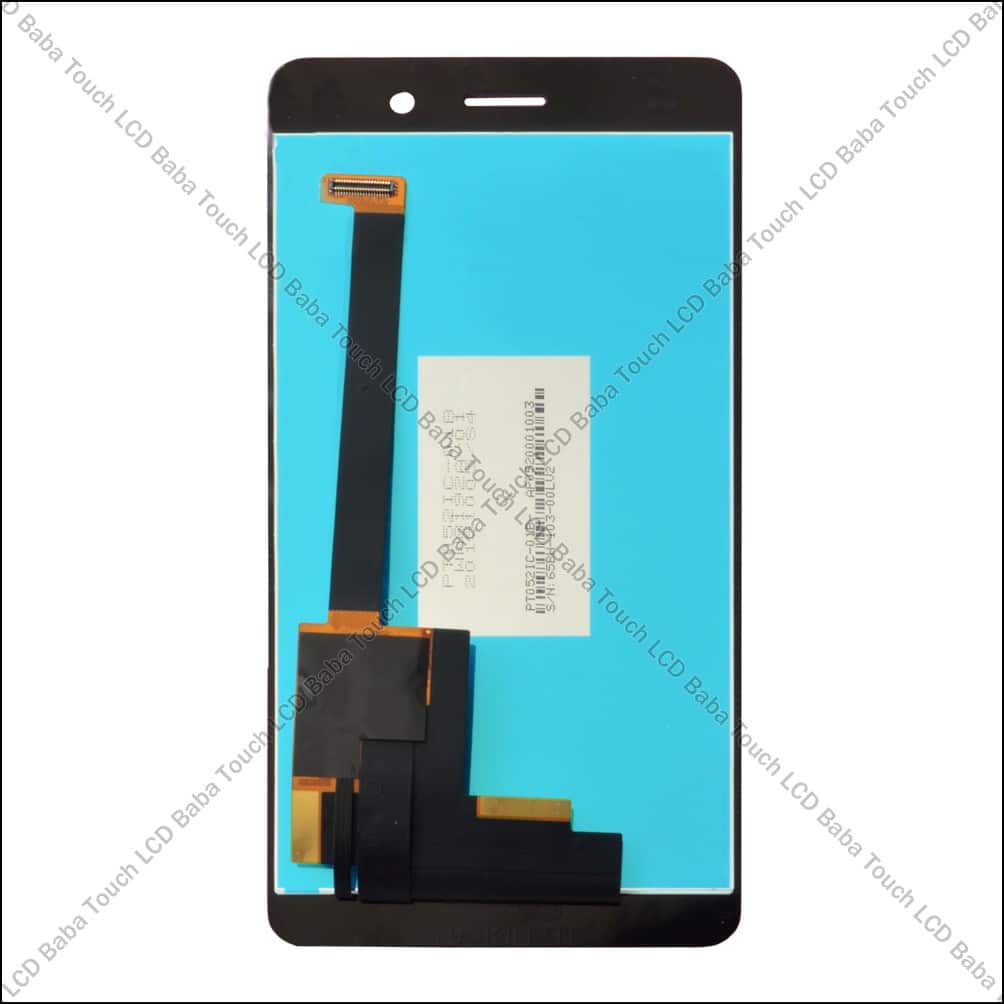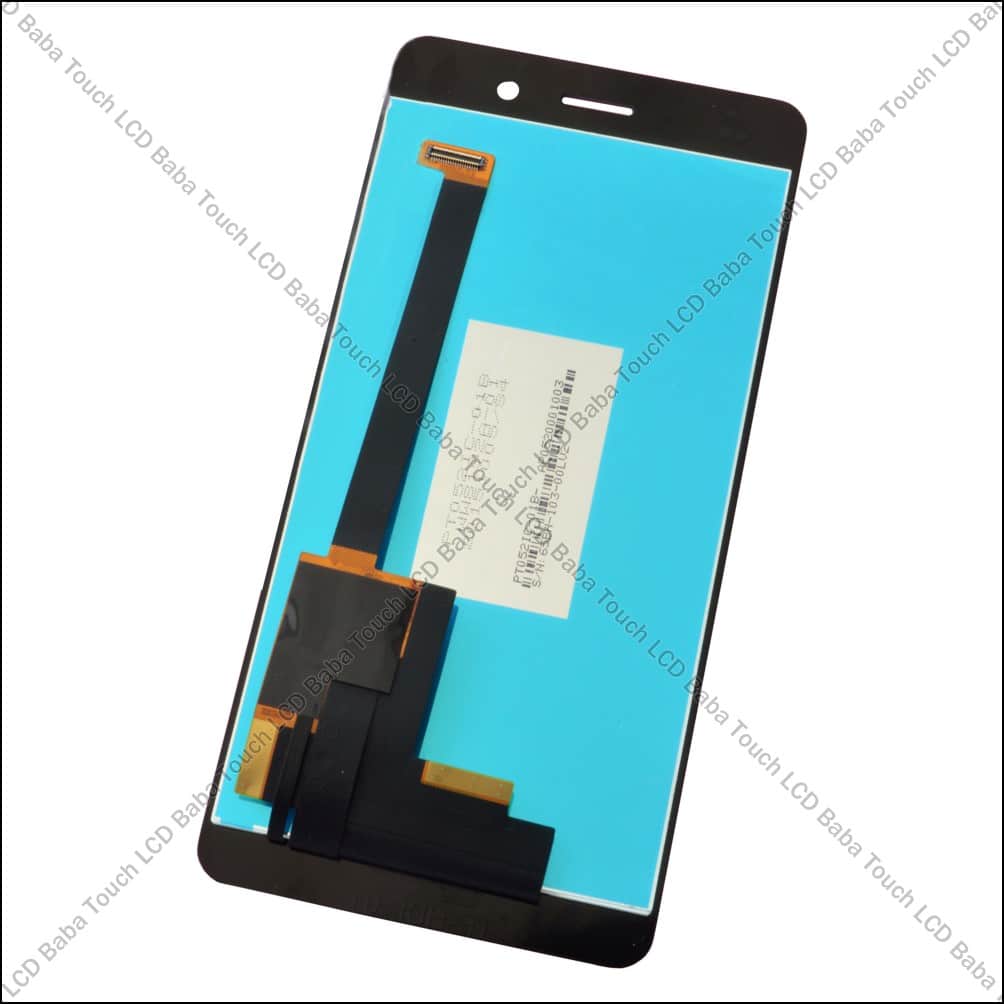 Shipping, Return and Refund Policy
All the products supplied by us come with 30 days return, refund, and replacement guarantee. To return a product, It should be in the same condition as we sent. You can't use or fix the display if you want to return it. For complete details about Shipping, Returns and Warranty, please click here.