You don't need to worry about a cracked OnePlus Nord N100 display because you can easily replace a broken display with another new display. If you've never had issues with a mobile phone's screen, you'll likely get overwhelmed when the display or touchscreen glass cracks. A cracked mobile phone is nothing new, as thousands of phones fall daily, resulting in a cracked display for the owner. Luckily, new mobile phone screens are readily available; you only need to choose the display quality you want to buy.
When searching for a OnePlus Nord N100 display replacement, you should always aim for the original display, even if the price is high. You can restore the display to its 100% previous levels if you purchase an original display. If you purchase duplicate/first-copy screen replacements, the display's quality level will drop to 50% of the original. You must decide whether you want to enjoy the same quality display or struggle with a duplicate display that can break again at any time.
OnePlus didn't launch the OnePlus Nord N100 phone in India.
OnePlus didn't launch the N100 model officially in India, but it is a global device. Customers who own this device have bought it overseas or from a vendor who sells imported handsets in India. Many vendors sell imported handsets to their customers for lesser prices, and that's a trend in India. So if you bought this phone somewhere in India, that's quite possible, but the company didn't launch it officially in India. Many customers worry that we might not know this model, so we are just clarifying the facts.
We've already sold uncounted screen replacements for this model without any issues. If you were worried that the display might not support your phone, rest assured that there won't be any incompatibility issues. You'll get a 100% original display replacement for OnePlus Nord N100, and you can easily replace the broken display unit without any issues.
What is the meaning of a display combo?
You'll get an IPS LCD and touchscreen digitizer glass when you purchase the display combo. Please note that the inner display is closely attached to the touchscreen glass, so you always need to replace the display combo. Replacing the complete combo is the best approach, even if you've damaged only the touchscreen glass.
Many customers separate the broken touchscreen glass from the display and then replace it alone, but that's not the right way to do it. You can find many technicians in the local market who provide glass replacement services to customers, but the outcome of such operations never furnish optimum quality. After replacing the original touchscreen glass with a duplicate one, you must live with a sub-optimal product.
OnePlus Nord N100 Display Specifications
| | |
| --- | --- |
| | This display is 100% original, tested, and suitable for the OnePlus Nord N100. |
| | The OnePlus Nord N100 display size is 6.52 inches, the display type is IPS LCD, and the resolution is 720 x 1600 pixels. |
| | You get a 100% original display replacement with Corning® Gorilla® Glass 3 protection. |
| | The same OEM factory manufactures our display replacement and the display assembled in your phone. |
| | You get 100% assured quality, buttery smooth touchscreen glass without lags. |
| | The new display offers 100% accurate original colors, quality, and brightness. |
| | Our testing team tests each display for 100% flawless working before shipping. |
| | It is easy to test and verify the working condition of the new display before installation. |
| | After delivery, you've 30 days in your hand to verify the working condition of our product. |
| | The display is readily available in stock and the shipping time is very fast. |
| | You can order the display using Cash on Delivery or Online Payments (10% additional discount). |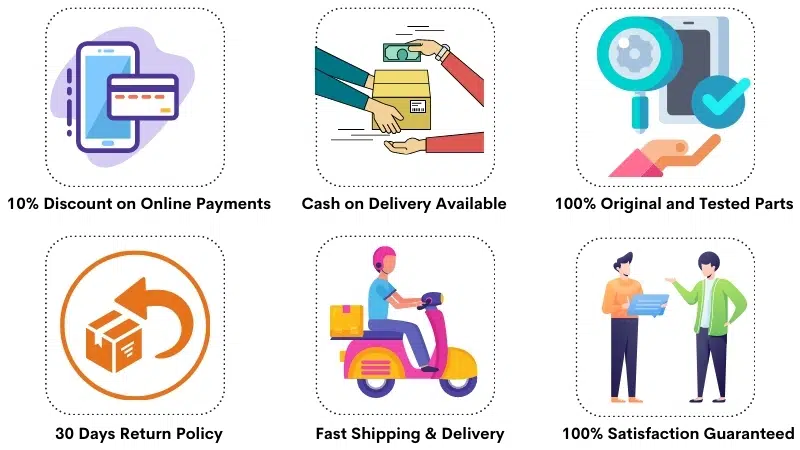 Frequently Asked Questions
Q: How much does replacing a broken OnePlus Nord N100 display in India cost?
The original OnePlus Nord N100 display replacement costs Rs 3300-3600. You might not find this model's display easily in the local market as it is a global brand. Even if you find a compatible display anywhere, the quality of such products is always terrible. A duplicate display never equates to the original display's quality because it is a low-quality product.
Q: What if the new display doesn't work on testing?
If you face any trouble while testing the display on your device, you're protected by our unconditional 30 days return, refund, and replacement policy. After delivery, you must test and verify the display without assembling it permanently. If you face any problems while testing the display, you can contact us for a return, refund, or replacement, whatever you wish.
Q: What are the supported model numbers of the OnePlus Nord N100 phone?
The supported model numbers of the OnePlus Nord N100 phone are :
BE2013
BE2015
BE2011
BE2012
We've listed a few different model numbers because the phone has been launched in several countries under different model numbers. You might have bought the phone from China or Dubai, and depending on the origin, the model number of your device can be different. If your mobile matches one of the above model numbers, the display listed on this page is workable. If you find any discrepancy in the model number, don't hesitate to contact us at 9587954273, and we'll be happy to assist you.
Q: How good is the display quality of the new display?
We offer 100% original screens, and you shouldn't worry about the display's quality. Many customers want to know about the product's quality because they are afraid of receiving a bad product, but that is not the case here. We offer original screens, and that's our strength. When you order a display from us, you don't need to worry about the degradation in display quality.
Our prices are also per the quality we offer. You might be able to find duplicate/first-copy screens for this model, but their quality is nowhere near the original display's quality. It is like fooling yourself when you pay 50% of the original display's cost and still expect an original display. We understand that low-cost products feel attractive to customers but are cheap because of their abysmal quality.
Q: Do you sell pre-tested screens or its all god's will?
We test each display manually before shipping it to our customers, which is a mandatory step. We receive original screens from the OEM, and they send products after testing them properly, but that's not satisfactory for us unless we test the screen ourselves. As the screens come from thousands of miles away, the chances of damage are always there, and that's why retesting screens becomes a compulsion.
In most cases, all screens come out well, and problems are rare. Still, we ensure testing the screens because we don't want our customers to go through the hassle. Testing the new display not only boosts our confidence, but when our customers get a flawless product on their first order, they tend to order more from our store, which boosts our business.
Q: Another website offers the same display for Rs 1500. What is the difference?
Customers always try to speak in favor of low prices without comparing the qualities, and low prices often create huge hustles in customers' minds. If a website offers a display for RS 1500 and our price is Rs 3500, customers blindly advocate the website offering low prices and often buy from the completion, but all those products are duplicates.
The low-price strategy works wonders, but you'll surely regret your decision when you get the product. As a savvy customer, you should always consider whether a deal is realistic. If it doesn't seem realistic that the original screen is available for Rs 1500, you better stay away from that deal because you'll burn your hands. If you want to buy a duplicate display, then the Rs 1500 price is justified but don't expect original screens for this price, as that's never going to happen.
Q: I found several qualities of this display in the market. Can you help?
If you go to the local market or search for a OnePlus Nord N100 display in the local market, you'll often come across these words :
OG Quality.
First Copy.
Diamond Quality.
Best Quality.
99% Quality.
Compatible Display
A Quality
All these words indicate a duplicate display, and such products are easily available in the market. A retail customer will not have any knowledge of screens, and technicians take advantage of customers' naive condition. They would wrap the same product in two different wrappers and keep a price difference of Rs 500. Many customers would go for the best product and waste their money. That's a trend in the local market, and you can relate to this situation if you've ever repaired a broken display from the market.
Q: Should I install this display at home without a technician's help?
The answer to this question depends on your skills, and it would be much better if you answered it yourself with 100% honesty. If you have never repaired phones before, you shouldn't understand the task because that can be a risky venture for you. It would be best to seek a local technician's help to repair the phone and pay the installation charges of around Rs 250-300. Some customers excessively worry about installation and feel that it's a biggie. You can easily find many technicians in the local market who install mobile phone screens daily, and it's a very basic task for them.
OnePlus Nord N100 Display Photos
If you want to see the actual product photos, please refer to the below images. These images represent the actual product you'll get after your order. In case of any questions, please feel free to call us at 9587954273, and we'll be more than happy to assist you further.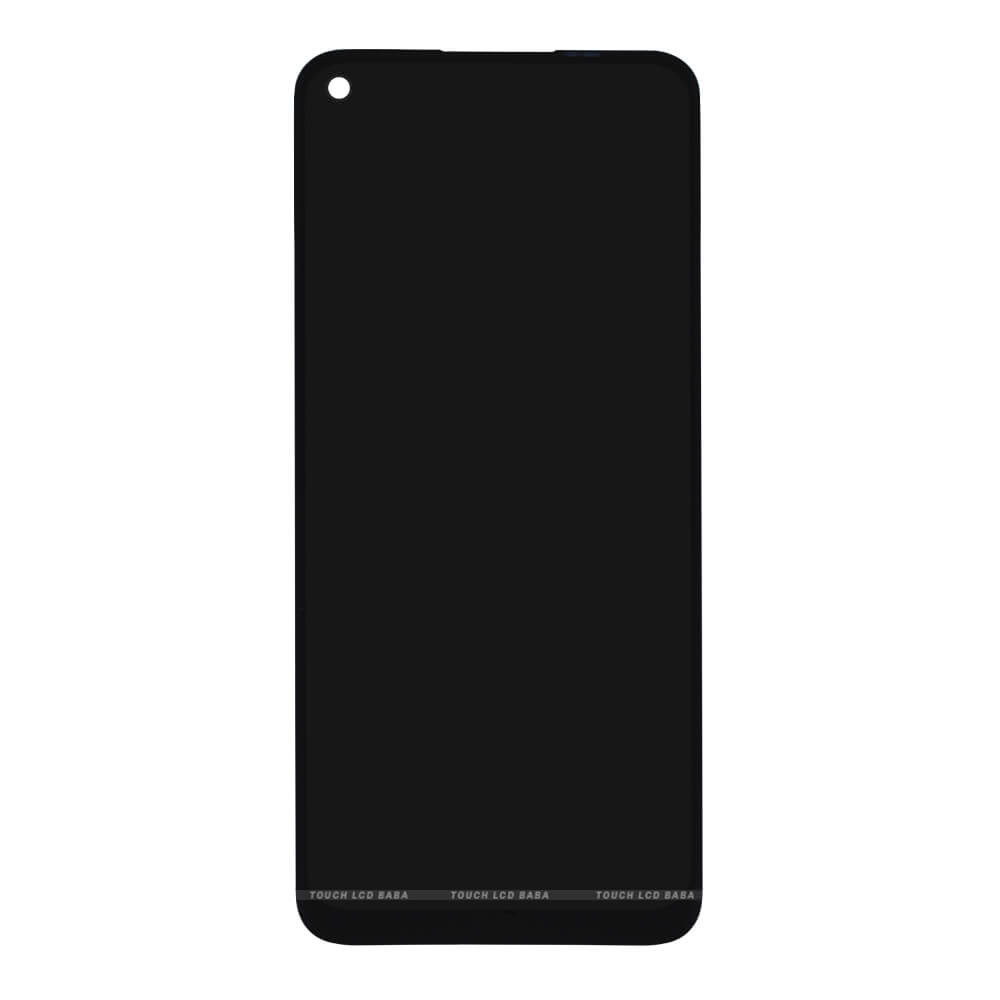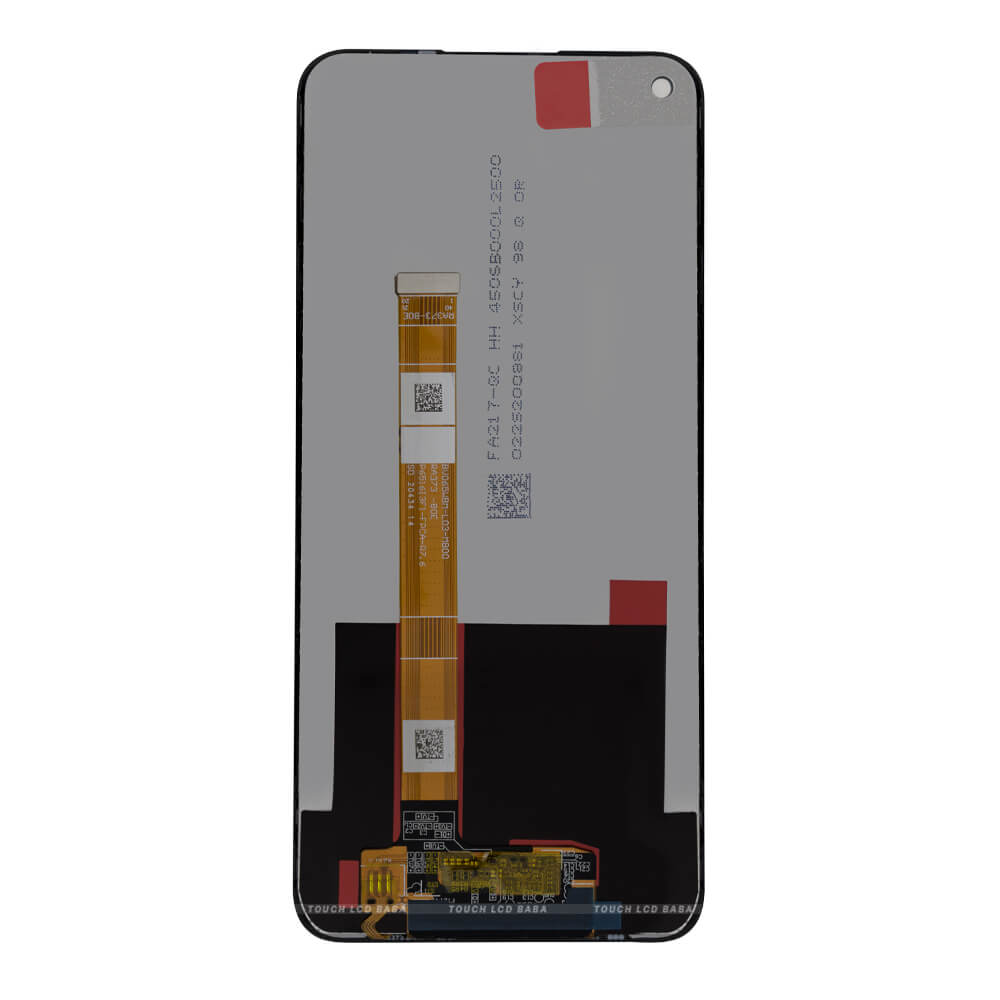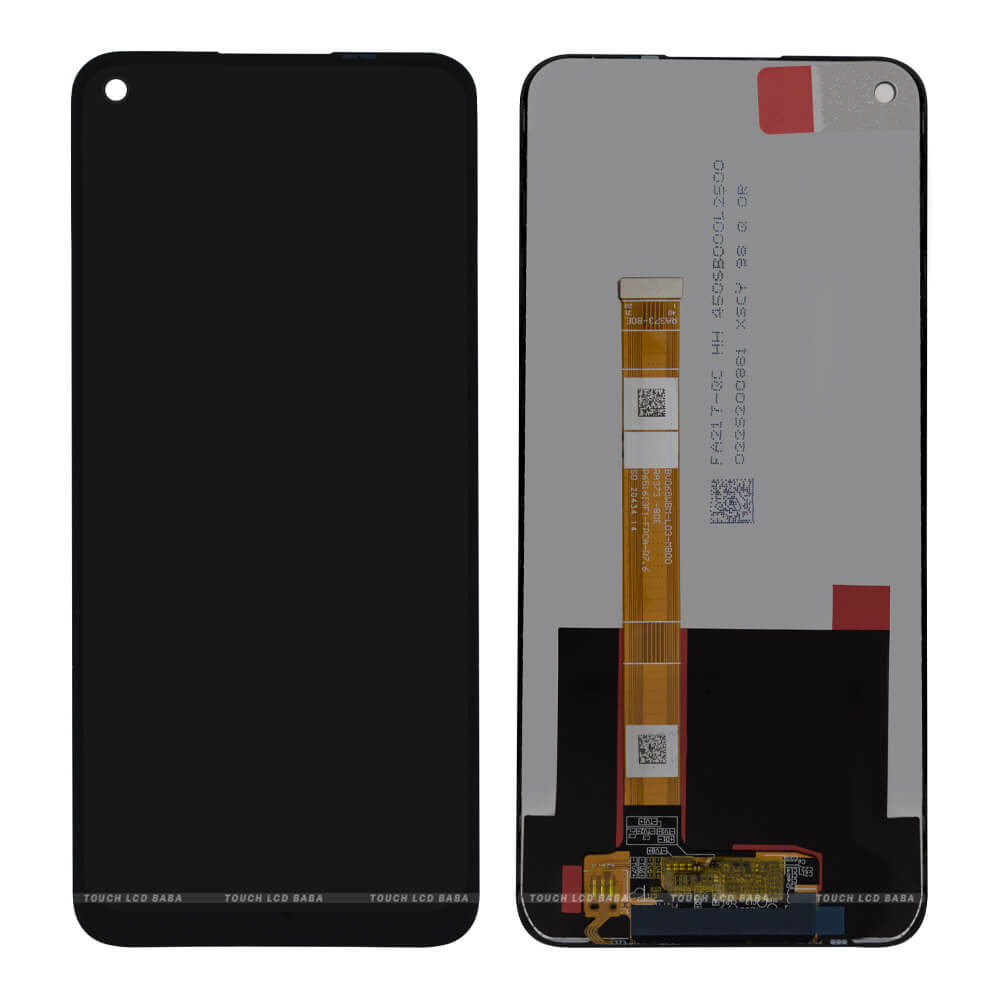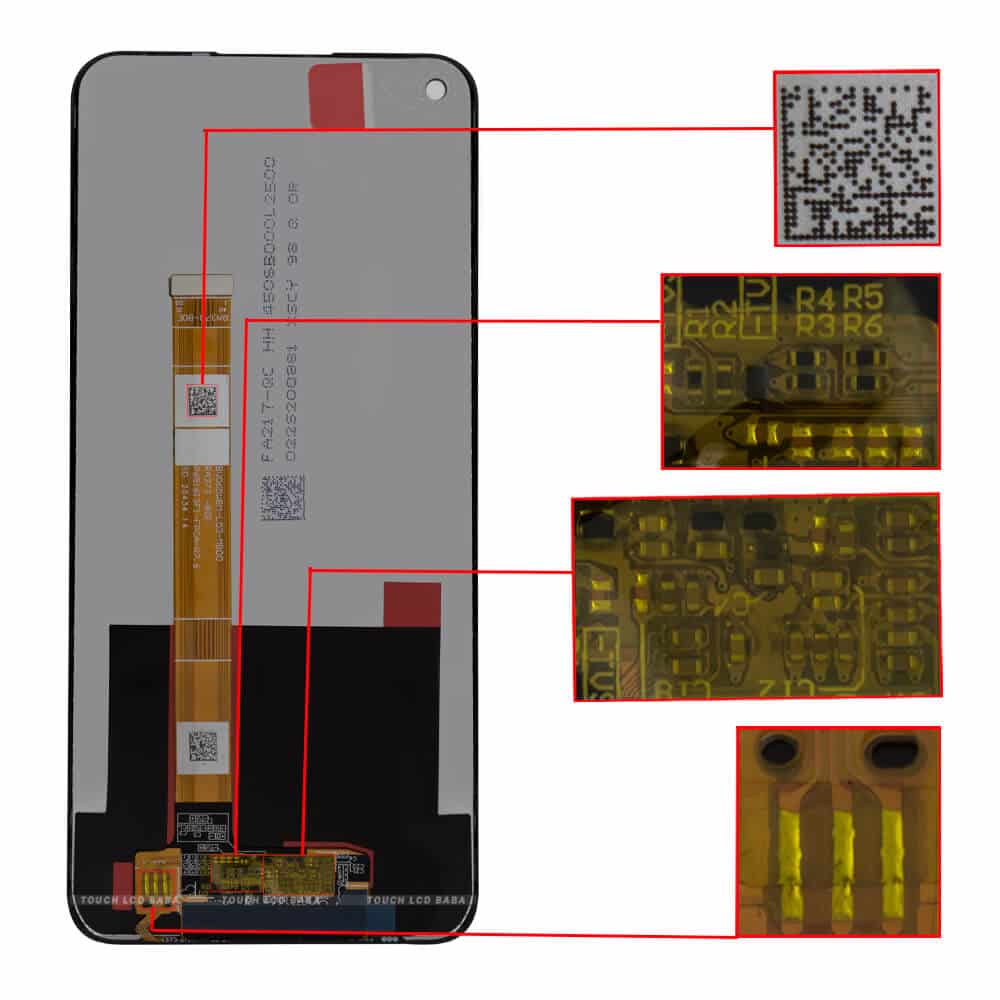 Shipping, Return and Refund Policy
All our products come with 30 days return, refund, and replacement guarantee. To return a product, It should be in the same condition we sent. You can't use or fix the new OnePlus Nord N100 display if you want to return it. For complete details about Shipping, Returns and Warranty, please click here.