Your search for the original Vivo V25 Pro display replacement ends here, and you can order the desired product from Touch LCD Baba. A broken display or touchscreen glass has to be replaced, and in such cases, buying a new display combo is the only choice. Vivo V25 Pro is a premium mobile phone, so its display replacement is not cheaper. The phone has a curved display and in-display fingerprint scanner support, and the original display is surely expensive but worth the investment.
In most damage cases, the curved layer of touchscreen glass will break, and the phone will still be completely functional. You should be able to see everything on the display and even use the phone. Customers want to replace the display because keeping a broken phone is inauspicious and looks bad among your friends and family. You'll not feel comfortable using a phone with a broken display as that attracts unwanted attention and negatively impacts your personality. On this page, you can buy a 100% original display replacement for Vivo V25 Pro and easily resolve the problem.
Vivo V25 Pro Display Specifications
| | |
| --- | --- |
| | This display is 100% original, tested, and suitable for Vivo V25 Pro, model number V2158. |
| | The Vivo V25 Pro display is a 6.56″ Full HD+ AMOLED, and the resolution is 2376 x 1080 Pixels. |
| | You get a 100% original AMOLED display like the one assembled into a new phone. |
| | We test and verify the flawless condition of each display before shipping it to you. |
| | Our stock arrives from the OEM manufacturers who make screens for the parent company. |
| | You can also test the new display in open condition and verify its working condition. |
| | We offer a 30-day return, refund, and replacement period (In unused condition without installation). |
| | The new display offers a 120Hz refresh rate, HDR10, and  1300 nits peak brightness. |
| | We pack fragile products very carefully, accompanied by additional protective layers. |
| | Our delivery service is available all over India, and you will also get the tracking details. |
| | You can order the product using Cash on Delivery or Online Payments (10% additional discount). |
What is a Vivo V25 Pro display combo?
You need a new display unit called a combo to replace a broken Vivo V25 Pro display (or touchscreen glass). The new unit has an inner AMOLED display and a touchscreen digitizer glass front layer. The display unit has two parts, so it can easily resolve all the display and touchscreen issues. A display combo is a brand-new spare part kept for the future, and whenever someone breaks the glass or the display, the broken part can be replaced by a new display unit.
All mobile phone technicians and service centers use display combo to overcome the damage; there is no other solution. It is self-said that a broken display can only be replaced using a new spare part, and the display combo fills that gap. So, if youv'e broken the touchscreen glass or the inner display or both, you can easily replace the broken part with a new phone and restore your phone to its original condition.
What are your options to replace the broken display?
Once the display or touchscreen glass cracks, you've got several options to choose from. A single option is not suitable for all customers for many reasons, and all customers choose the best option as per their convenience and feasibility. Before you proceed with the display replacement, you should back up the data on your device if the phone is still operable. In most cases, replacing the display never impacts the data unless someone intentionally formats your phone. You can choose from one of these options :
A) Official service center
If your mobile phone is still under a one-year warranty, the service center's option is the first to strike a customer's mind. If you live in a big city, you'll have easy walk-in access to the service center and can easily replace the display without hassle. However, service centers are not available in many locations, and traveling to the nearest city where the service center is might not be possible for everyone. The display's price in the service center might not fit everyone's budget as the original is cheaper in the aftermarket.
B) Local Market Repairs
This option is best for customers who want a solution for the lowest price. The competition in the local market is fierce, and the display's quality is wholly overlooked. You can find copious duplicate screens in the local market and easy installation services, but you must sacrifice your phone's display quality. This option suits customers who never bother about the display quality and are ready to sacrifice the display's features, like the in-display fingerprint scanner, in favor of a low price.
You can't find the original display in the local market in 95% of cases because the screens are expensive. The shopkeepers don't maintain the inventory as thousands of different models exist, and stocking original screens for so many models requires significant investment. So most customers who want to replace the display immediately settle for the local market repairs and buy non-original screens, which never last long. This option is the quickest among all the available options.
C) Buy a Display Online and Install it Locally
The online marketplace is full of Vivo V25 Pro displays, and you can choose the quality depending on your budget. The duplicate display you buy offline can be available for a much lower price in the online marketplace because local market technicians often take full advantage of their dominant position and overcharge customers. You should be 100% cautious when buying online because most customers try to find the original display for the lowest price and end up wasting money. Please don't assume that original products are available for 30% of the price in the online market.
Please also know that the online marketplace is run by different people in different locations. So you can easily access a much larger inventory and find the original display for the best price but don't expect magically low prices, as that's the biggest mistake. We can provide an original Vivo V25 Pro display, and you can save money, but don't expect that if the original display is 10k in the service center, we'll have it for 2.5k. That's what many customers try, and end up paying more money for a fake display.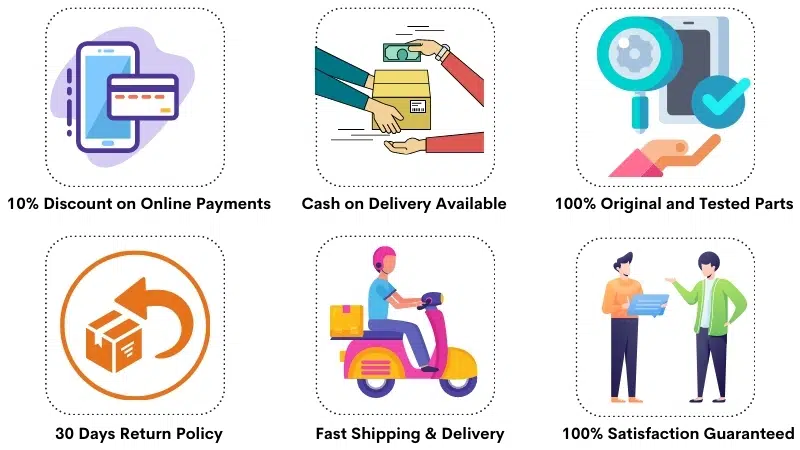 Frequently Asked Questions
Q: How much does replacing a broken Vivo V25 Pro display in India cost?
A 100% original Vivo V25 Pro display replacement costs around Rs 7800-8000. We offer the best prices for the original display replacements and provide screens that are 100% identical to what you get assembled in a new phone. The source of these screens is the OEM manufacturer who makes and supplies these screens to the parent company.
We're unsure about this model's duplicate screens, as they are unavailable. However, you'll surely find duplicate screens for this model in the future, but such screens don't work like the original. As many customers want to buy a display for a low price, compatible screens are available, but they don't support many features that only the original display supports. These features are multi-touch, fingerprint unlocking, higher refresh rates, and the overall feel of the display.
---
Q: Why is the Vivo V25 Pro display so expensive?
Isn't the Vivo V25 Pro phone expensive? Please note that all mobile phones with AMOLED displays have costly screens. The original display's price is normally around 30% of the phone's price, sometimes a bit more, sometimes less. So, if you have a phone worth Rs 40k, the screen would cost around 10k in most cases. In some exceptional cases, the display's price can be lower when the manufacturer has difficulty selling their stock, but mostly, original screens are expensive.
We're trying to understand why customers feel overwhelmed when they learn that the original display's price is Rs 8k. The original display will be costly if you have an expensive device offering premium features. The display is one of the phone's core components, and so many features rely on the display unit. So, the original display will always be expensive, and trying to buy the original display for a throwaway price would have adverse results.
---
Q: How can I replace only the touchscreen glass?
Suppose you want to replace only the glass without replacing the display. In that case, you should avail of glass replacement services in the local market. Glass replacement is geared towards repairing the old broken display using a duplicate glass, and these are some facts about glass replacement :
The technician will replace the original touchscreen glass with a duplicate one.
Your phone will become more fragile because Gorilla Glass protection isn't available with a duplicate glass.
The original touchscreen glass is never available or sold separately.
A duplicate glass costs only Rs 100, and technicians charge outrageous prices from the customers.
If you have a duplicate glass on the display, the display will repeatedly crack several times a  year.
Glass replacement often fails, and you then must replace the complete combo.
You'll never get the original brand-new display's quality with glass replacement.
Please note that glass replacement is a makeshift solution, and it is not the standard way of repairing the phone. Glass replacement is like repairing the display, while buying a display combo is buying a new fresh display unit for your phone, so both options are not comparable. Customers try glass replacement because they want to repair the phone for the minimum price and ignore all other aspects.
---
Q: I want to buy a display without the glass. Do you offer it?
We are sorry, but the display or touchscreen glass is unavailable individually. We offer a complete display unit, and that's the only recommended approach. Customers who buy the parts individually want to cut the repair costs. Still, they are either inexperienced or thinking about such solutions without practical knowledge. Buying spare parts individually will most likely result in money wastage.
---
Q: Can I install the Vivo V25 Pro display myself without experience?
Installing the Vivo V25 Pro display is not easy for inexperienced customers. Therefore, you shouldn't try self-installation as things can go wrong, and then you'll only find ways to blame others for the failure. In 1% of cases, things can go wrong when overconfident customers or inexperienced technicians install the display. To avoid that, you should always seek a good technician's help. We are not intimidating you but advise you always to pay extra care to the new display.
The installation charges are around Rs 500 for Vivo V25 Pro, but that would be a hassle-free experience. If you feel you might not find a technician in the market, you can make the necessary arrangements and order the product. Mobile phone technicians are abundant everywhere now, and you shouldn't face any problems.
---
Q: Can I use the 120hz refresh rate and in-display fingerprint scanner?
Yes. The new display supports the 120Hz refresh rate and the in-display optical fingerprint scanner. The display we offer is 100% identical to your factory-fitted display in all aspects, and all the features used to work with the original display will also work in our display. We sell OEM products identical to what you get installed in brand-new phones, so satisfaction is guaranteed.
---
Q: Can you reduce the price further?
All customers have different budgets, so their willingness to pay the amount is also different. However, there is no room for negotiation as we offer the best prices from our point of view and keep minimum margins to run our business. However, many customers would call us and say that they would pay Rs 2500 to us, and we feel bad for such a customer's mindset. It is just a sick mentality that shows up when you can't afford a product, and doing such things will not get you any price reduction. You can pay online to get the maximum benefits and avail of additional offers.
---
Q: What are the prime benefits of an original display?
The original display offers the most premium experience, and all customers (even those who can't afford it) want to buy the original screen replacements. Customers who have used the brand new phone know that the original display is so vivid/fluid, and they never face any problems. Here are the major benefits of an original display :
100% original colors, quality and brightness.
Accurately working touchscreen glass.
No lags while using the touchscreen.
In-display fingerprint, high refresh rates, HDR 10+ working perfectly.
Long life and durable product and never stops working automatically.
You can trust original products without worrying about other factors.
Everyone knows that original products offer so many great benefits and are expensive. So, if your budget allows, you should always avoid buying duplicates as you'll cause more trouble for yourself when buying such products. Always buy original screen replacements, and that's the best decision you can make.
Vivo V25 Pro Display Photos
These images show the actual product you'll get after your order. If you've any questions about the Vivo V25 Pro display replacement, please call us at 9587954273.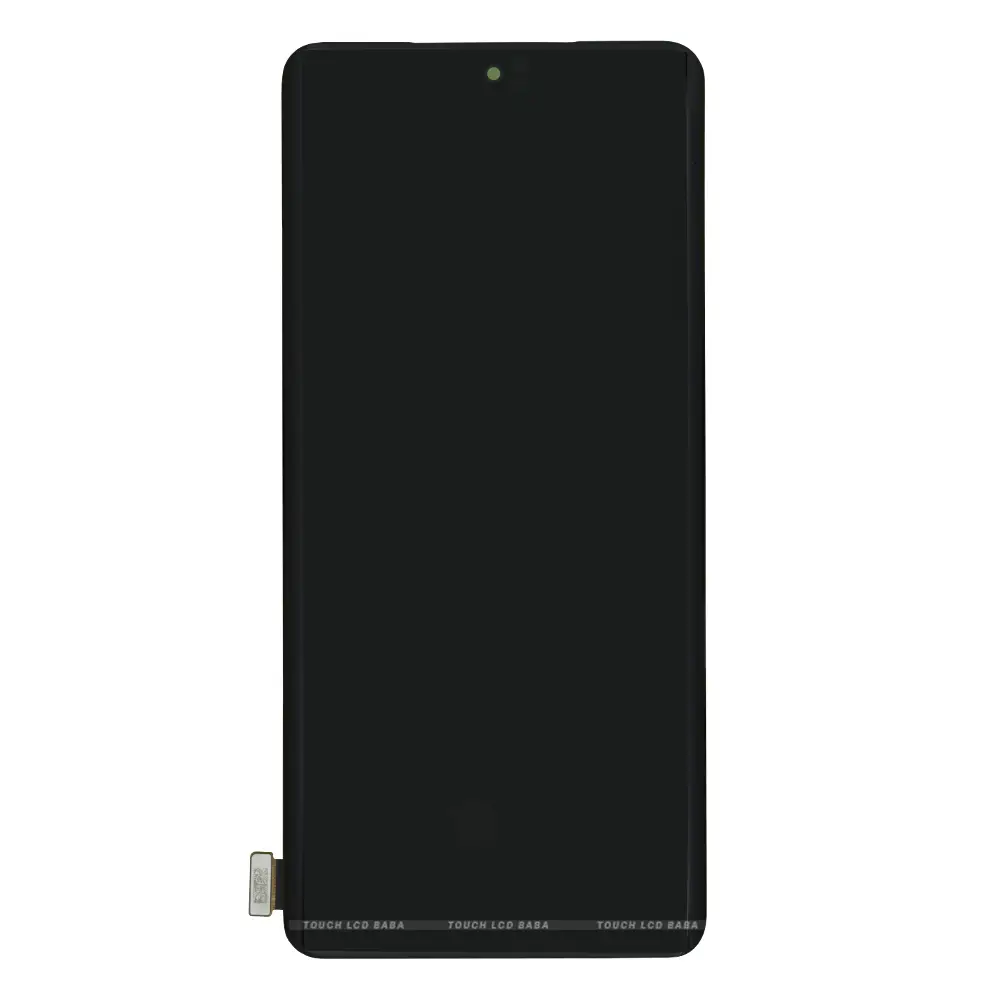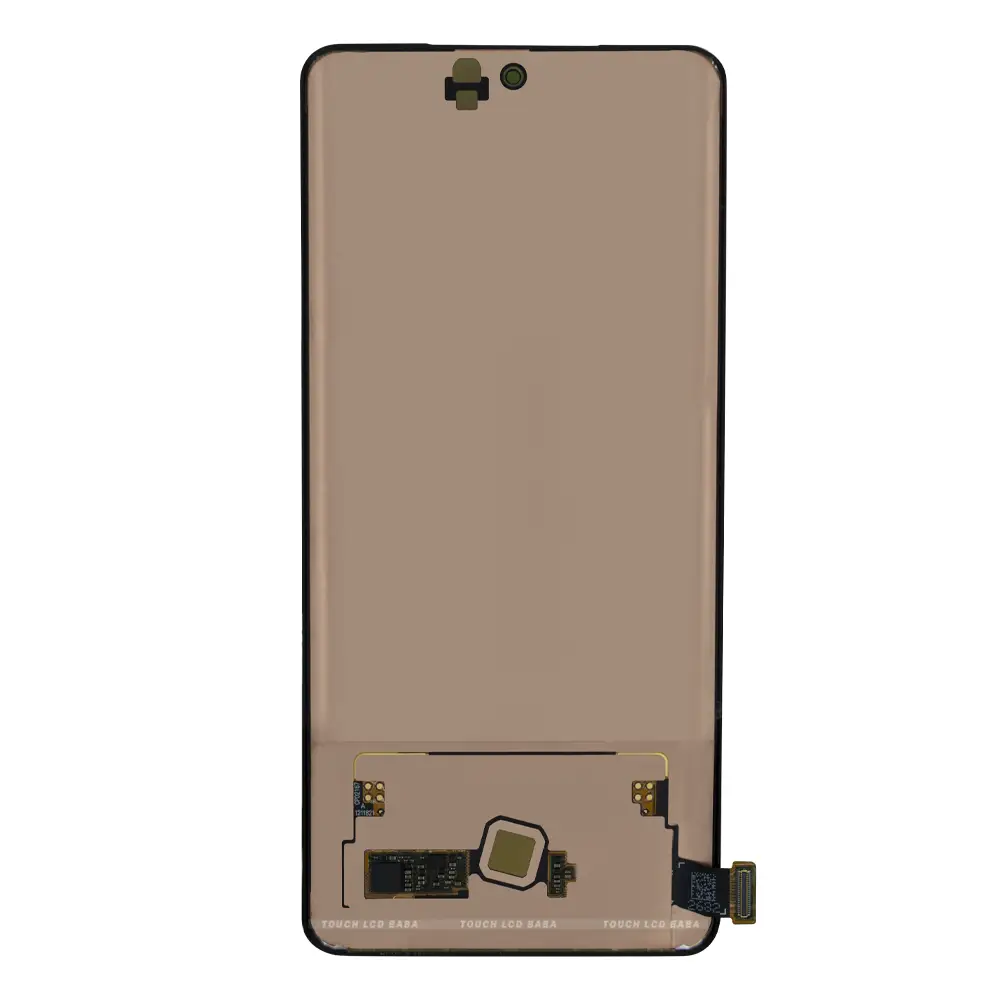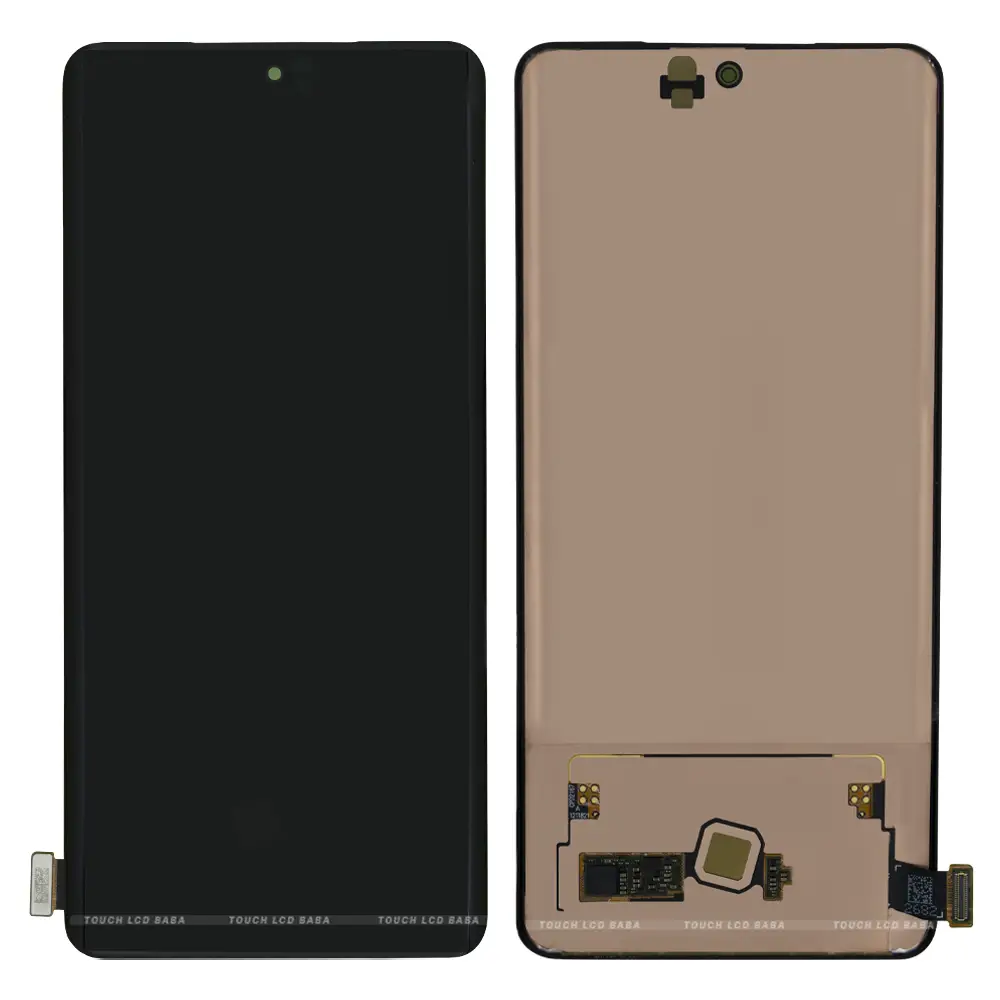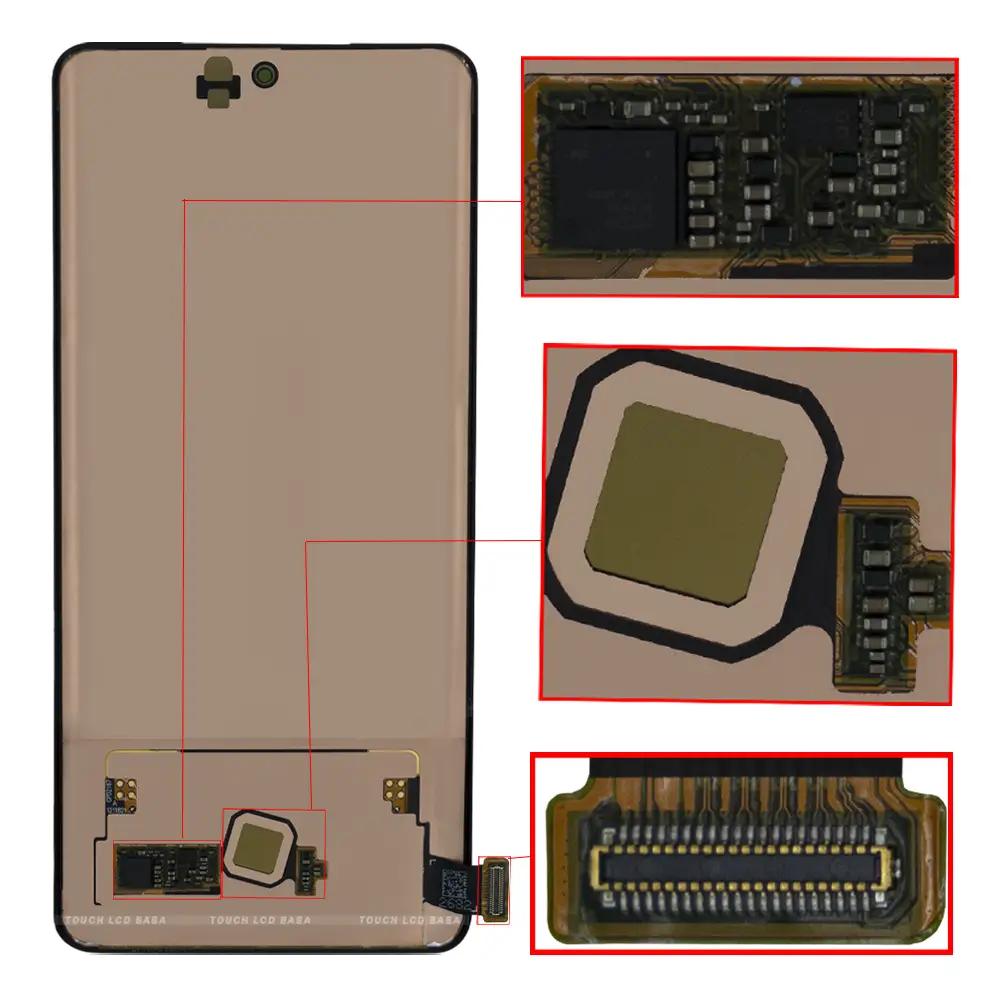 Shipping, Return, and Refund Policy
All our products come with a 30-day return, refund, and replacement guarantee. To return a product, It should be in the same condition we sent. You can't use or fix the new Vivo V25 Pro display if you want to return it. For complete details about Shipping, Returns, and Warranty, please click here.