A broken Oppo Reno 3 Pro display brings your daily activities to a standstill, and you certainly can't afford that. Customers who own this phone appreciate its features and very smoothly working touch screen glass. Once you drop the phone and break its inner display or top layer of glass, you must replace the complete display unit, and the solution is never budget-friendly.
We understand the customer's pain after a cracked Reno 3 Pro, but unfortunately, the road to screen replacement is not smooth. Customers often want to avoid hefty expenses for screen replacements. If you also want a budget-friendly solution, purchasing a duplicate screen replacement is the only way. At Touch LCD Baba, we offer only original spare parts, and our prices are not suitable for all customers.
What is the meaning of the Oppo Reno 3 Pro display combo?
The Oppo Reno 3 Pro display combo helps you replace a broken display or touch screen glass with great ease. If you take a broken phone to a repair shop or the service center, the only solution to replace a broken display is to use a brand new display. A display combo means a ready-to-use unit of display and touch screen glass merged into a single unit.
When you replace the broken display combo with a new part, you effectively purchase a portion of your phone in brand new condition. For example, when you replace the broken Oppo Reno 3 Pro display combo, you buy a front half portion of your phone in brand new condition. This original part is as good as the display unit assembled in a brand new phone. That's why such combos are costly, but their quality is perfect.
How can I replace a broken Reno 3 Pro display for the lowest price?
If you are also thinking the same, you are not alone. Many customers want to replace the broken display for the lowest price. They visit the local market to try glass replacement and other cheap hacks that focus on repairing the old display rather than replacing it. All such workarounds fail because you can't get the same original quality with a cheap makeshift solution. These are the cheap workaround solutions :
A) Replacing only the broken touch screen glass.
Local technicians suggest replacing only the glass when the front layer of glass has broken, but the inner display is still functional. Their recommendation for glass replacement is to make money because they can sell a glass worth Rs 100 for Rs 1500-1700 and make easy money. There is absolutely no risk in this process because technicians don't owe anything to you if the display also breaks.
They will hand over the completely broken device to you and say that the display also broke. Most technicians will inform about this risk beforehand to sail on the safer side. Trust us; the display also breaks in most cases because it is not that easy. Even if the glass replacement is successful, the display will lose all the glory, brightness, and vivid color reproduction.
B) Purchasing Duplicate TFT/IPS Quality Screens
The second solution is to purchase duplicate screen replacements often marketed with these names :
OG Quality Display
Diamond Quality Display.
China OLED Display.
TFT/IPS Quality Display.
All these products are duplicates, and you can't expect the same sharp colors, quality, and touch screen smoothness. All the solutions you get for low prices are one of these qualities. Be it an online or offline marketplace, anyone offering a display for a low price sells these counterfeit products only. Therefore, you should embrace these solutions only if you don't need the original products.
C) Refurbished or Taken Away Screens
This solution offers repaired or refurbished screens as an old screen pulled away from a dead mobile phone. Another example would be a refurbished display repaired using cheap tactics and restored for future use. These solutions are common in the market, but the outcome is never worthwhile because these are repaired products, not original brand new.
Oppo Reno 3 Pro Display With Frame Specifications
| | |
| --- | --- |
| | This combo is 100% original, brand new, and suitable for Oppo Reno 3 Pro, Model Number CPH2035. |
| | The Oppo Reno 3 Pro display size is 6.4 inches, and the display type is Super AMOLED, and the resolution is 2400 x 1080 Pixels. |
| | The main touch screen glass comes with Corning® Gorilla® Glass 5. |
| | We source our stock from the OEM factory that manufactures original screens for the company. |
| | The display comes pre-assembled in the frame and no manual pasting is required. |
| | The new display is 100% identical to what you get with a brand new phone. |
| | You can also use the fingerprint reader with same smoothness without any problems. |
| | The display combo is readily available in stock, and shipping time is very fast. |
| | We back our products with a solid 30 days money-back guarantee. |
| | All the parcels come insured during transit, so you don't need to worry about the damage. |
| | We pack your products very carefully in rigid plastic boxes for maximum safety. |
Frequently Asked Questions
Q: How much does it cost to replace a broken Oppo Reno 3 Pro display with an outer frame in India?
The price of a 100% original Oppo Reno 3 Pro display replacement (AMOLED) with the outer frame is around Rs 9800-10000. You get a 100% original display combo pre-installed in the frame, and such parts are easy to install and preferred by the masses. You can also use the under-display fingerprint scanner without any problems.
Q: Is the new Oppo Reno 3 Pro display Super AMOLED?
Yes. It is a 100% original Super AMOLED display, the same as it comes with a brand new phone. Customers are often concerned about the quality of the display they will get, and that's why we have specifically included this question. You don't need to worry about the display quality as it is an original product.
Q: Can I use the in-display fingerprint scanner with the same accuracy and speed? 
Yes. The original display is identical to a factory-fitted part, and you won't face any fingerprints issues whatsoever. Sometimes, customers purchase low-quality products and later complain that fingerprint unlocking doesn't work smoothly and fails eight times out of 10. That's because a duplicate display's fingerprint scanning is not precise.
Only the original display supports the flawless registration and unlocking of the fingerprints. That's why customers prefer original display replacements because no one wants to try again and again to unlock the device. If you try to unlock the phone with your fingerprint and it only works randomly, that would be such a frustrating experience. That's why the original Oppo Reno 3 Pro display is the way to go.
Q: Do I need to paste/stick the display inside the frame manually? 
No. You don't. The display offered here comes along with the outer frame, and it is a pre-assembled part. The display is already glued inside the frame by the manufacturer, and manual pasting isn't required. You need to dismantle the phone, take off the broken part and assemble a new part.
The Oppo Reno 3 Pro display with the frame is the easiest method to replace the display, and technicians also recommend such products. That's because it's less hassle to assemble such parts, and the risk of damaging the display during installation is negligible. The official service center always uses a frame combo to replace a broken display or touch screen glass as per their preset quality protocol.
Q: Is it the same display as it comes with a brand new phone?
Yes. It is the same display you get with a brand new phone. Some customers have a hard time believing this and try to confirm individual properties of the display like the Gorilla glass version, brightness levels, etc. Please rest assured that you'll always get a display 100% identical to what you had before in every aspect.
Q: How can I test the Oppo Reno 3 Pro display before installation? 
You can easily test a display before installation, and that's mandatory also. After delivery, you must test the display to your satisfaction by connecting it to your phone's motherboard in an open condition. You shouldn't install the display but connect it to your phone temporarily to test it.
All the technicians are aware of this open condition testing, which can be achieved easily. You can test the new Oppo Reno 3 Pro display in real-time and verify the touch screen functionality and all other vital aspects of the display. Once you are satisfied with the performance of the new display, you can permanently install the combo on your phone.
Q: What is the refresh rate of Oppo Reno 3 Pro display?
The refresh rate of the Oppo Reno 3 Pro display is 90 Hz which is more than enough for a very smooth screen transition. The new display also supports the 90 Hz refresh rate.
Q: Where can I purchase a duplicate display for this phone?
Please note that it is very tough to find the original display and duplicate screens are easily available in almost all markets. The duplicate screens are available in several qualities like OLED, IPS, and TFT.
The price range of such duplicate screens is around Rs 2200-3500, and you shouldn't expect the same quality as you had enjoyed with the original display. Many essential features will not work on duplicate screens, for example, the optical fingerprint reader.
Q: Do I also get the middle frame along with the display?
Yes. As you can see in the product photos, the middle frame is integrated with the display. A with frame display always consists of a middle frame with a pre-assembled display. If you need any further clarifications, please get in touch with us at 9587954273.
Oppo Reno 3 Pro Display With Frame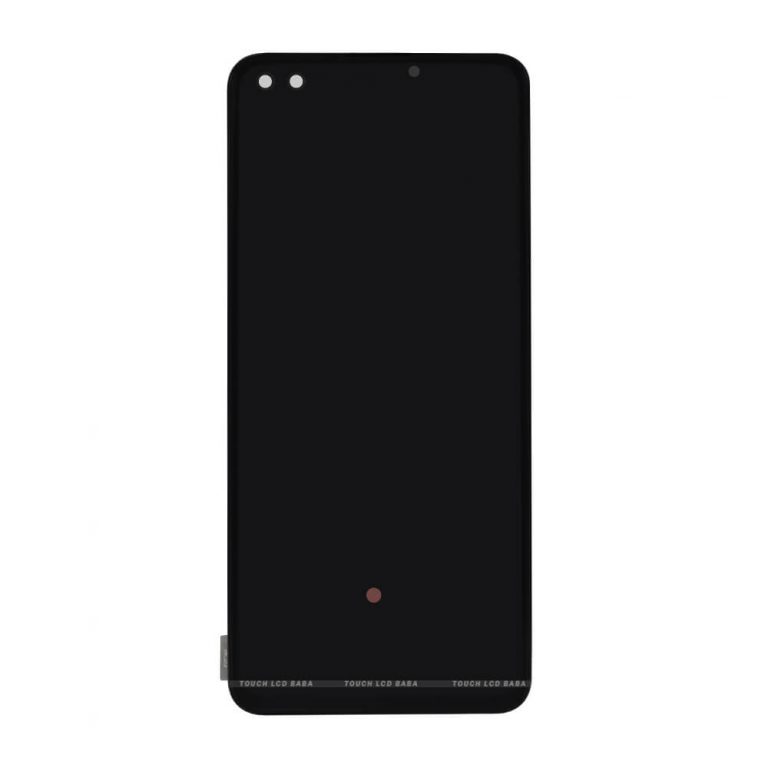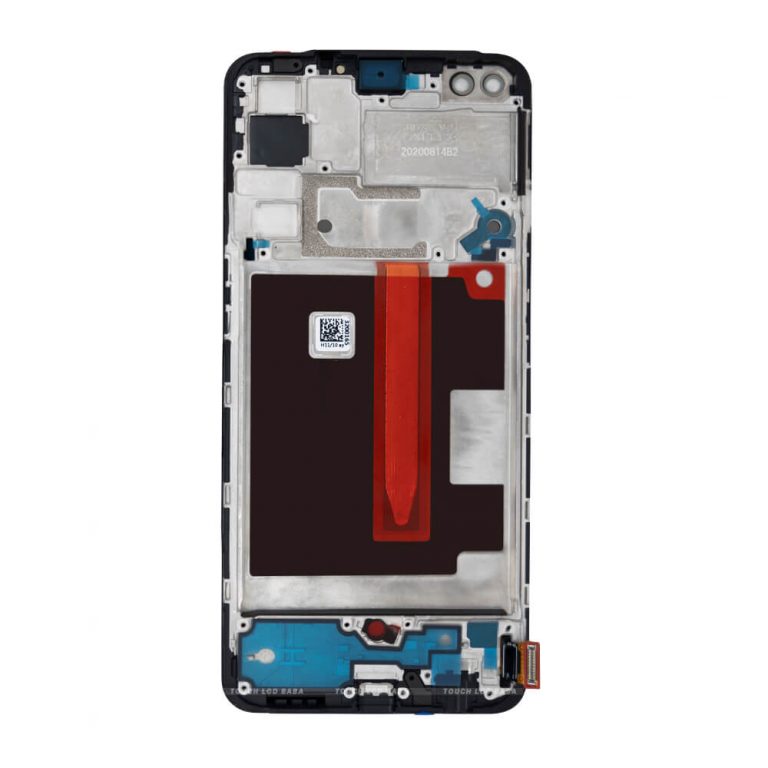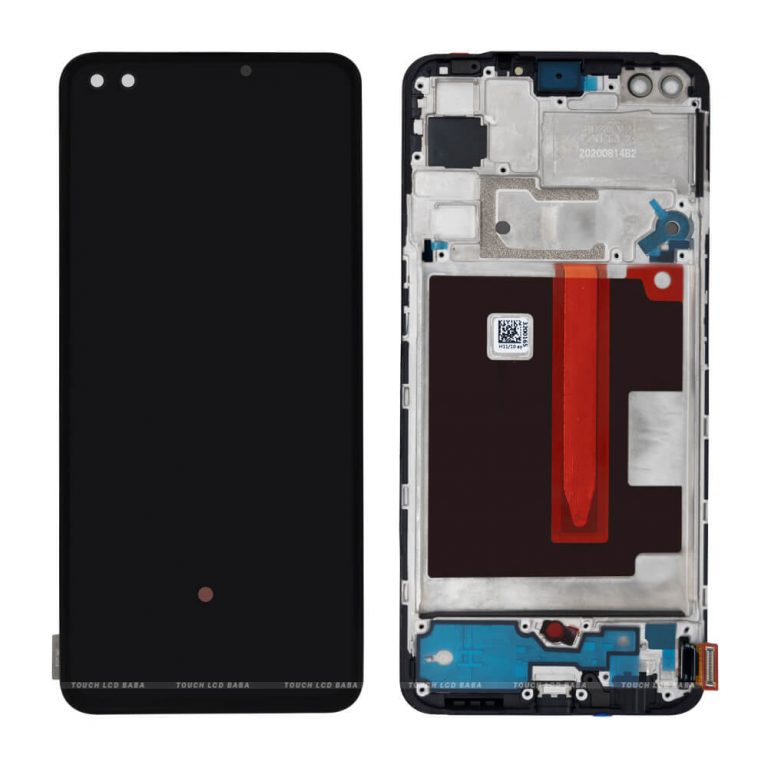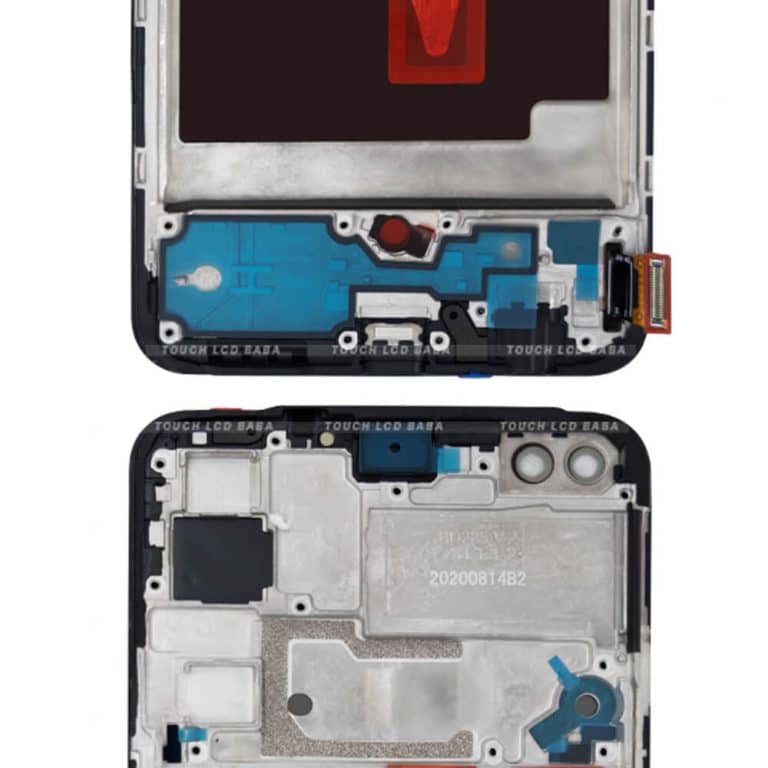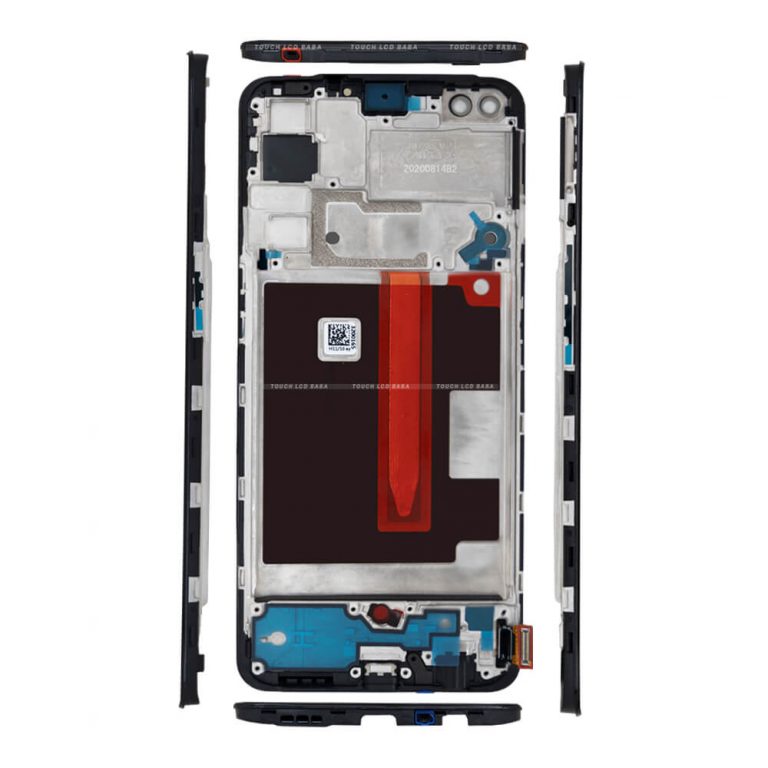 Shipping, Return and Refund Policy
All the products supplied by us come with 30 days return, refund, and replacement guarantee. To return a product, It should be in the same condition as we sent. You can't use or fix the new Oppo Reno 3 Pro display if you want to return it. For complete details about Shipping, Returns and Warranty, please click here.