If you are searching for a Vivo V11 display price and looking for answers to all the questions regarding the display replacement, you are on the right web page. We offer a Vivo V11 display and touch screen combo on this page, which you can use to replace a broken display or touch screen glass.
A broken screen display requires immediate attention, and if everything has stopped working altogether, you need to replace the broken screen as soon as possible. The part you see on this page is a complete combo of Vivo V11, which is required to replace a broken display or touch screen glass. In this combo, the display attaches to the touch screen glass, so it means you are replacing the complete display assembly. Please note that It is not the only glass but a complete set of the IPS LCD and touch screen digitizer glass.
Can I use the same display in other models of Vivo?
Please note that the Vivo V11 display is an IPS display, while the Vivo V11 Pro display is an AMOLED display. Both models are different, having different features like Vivo V11 Pro has an in-display fingerprint scanner while Vivo V11 is not having that. So both are different phones having different screens and designs. Even the flex cables of both screens are different, and you can't interchange screens by any means.
People often search for such solutions to find the compatibility between two models because they want to replace a broken screen for cheap while that isn't going to happen. The display of the Vivo V11 Pro is much more costly, and that's why many people try to find if the Vivo V11 display works with V11 Pro but that both phones have different screens.
Should I replace only the touch screen glass?
The replacement of only the touch screen glass is not a solution to the problem, but It is a cheap workaround. If you want to compromise the quality of the display and any subpar screen that works for you, you can try your luck on only the glass replacement.
Many customers start looking for cheap alternatives like only glass or first copy combo and end up downgrading their phone's display quality significantly. The only glass of Vivo V11 is never a solution to the problem, but it is just a cheap temporary workaround that won't do anything good in the long run.
We always recommend replacing the complete Vivo V11 combo as It is the best quality solution. If you want to retain the quality of your phone, always use the OEM combo. If you are running behind all kinds of cheap solutions or going to places where only counterfeit goods are available, you will also waste your time and money.
If you want a quality product, You should avoid these Practices.
These are the most common self-hurting practices adopted by the customers. A price hunter will never find a quality product because OEM vendors are not selling their stock for junk prices. Period.
A)

Buying duplicate screens from the local market, which are often sold as the First Copy or OG or 99%
Customers usually rush to the local market to buy the cheapest display for their phones with big dreams of getting the same original quality. Often, they visit a technician who lures them into words like a first copy or OG display or 99% quality. Many vendors in the market claim to have three different screens, like a first copy or a 99% quality or the OG quality. This classification is to fool you while under the hood; all three are the same.
Mechanics often use ambiguous words so that customers don't understand the methodology and end up buying a junk product. Under the cover, all three screens are identical cheap copies and might often have different types of stickers and look so that you easily get fooled. For your information, the duplicate screens come from many different vendors in China, and they all have different looks and feel. However, all such copy screens offer the same quality, but vendors use this as an advantage to fool the customers.
B)

Searching for the cheapest priced display combo on the Internet
A very common practice followed by even the most educated people is searching for the cheapest option and using a Low To High price filter. Many customers try to find the cheapest option and keep their expectations as high as the moon. Later, when they get the product in their hands, they get a scrap product that is easily available locally and even cheaper than online.
C) Comparing prices of different websites without having any information about the quality of the product
Even the kids can compare the prices, so what is special about that? It is effortless to compare the prices, but when you compare the original and first copy on the price scale, the outcome will be 100% flawed. People see the price of the Vivo V11 display and buy it blindly without a second thought.
When the display they buy doesn't work or provides 30% brightness of the original, they will blame the seller and try to post bad reviews. In our eyes, the actual person to blame is the customer himself because he wanted to buy the gold for the price of silver.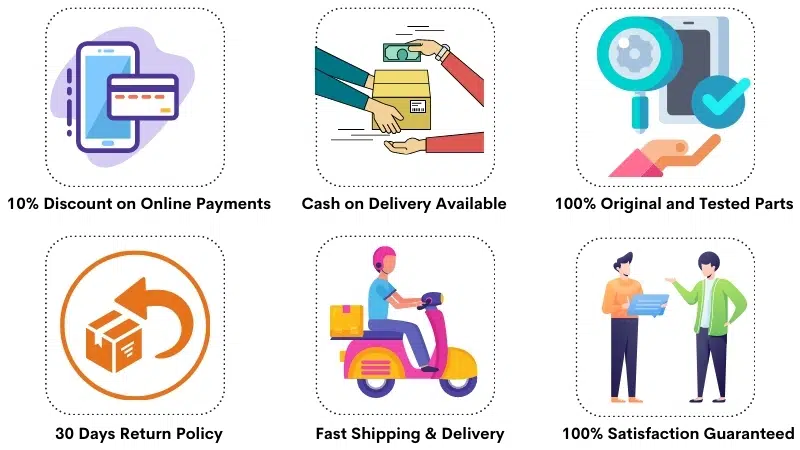 Vivo V11 Display Specifications
| | |
| --- | --- |
| | This product is 100% original, brand new, tested, and suitable for model Vivo 1806. |
| | The Vivo V11 display size is 6.3 inches", the display type is LTPS IPS LCD and resolution is 1080 x 2280 pixels. |
| | You can use this display combo to replace a broken display or touch screen glass. |
| | It is a complete unit of display and touch screen combined into a single assembly. |
| | We supply 100% tested and original screens so that you don't face any hassle. |
| | The display offers 100% the same colors, quality and brightness. |
| | Our QC team tests each display manually and verify the working condition before dispatch. |
| | We back our products with 30 days return, refund and replacement guarantee. |
| | We buy our stock from the OEM manufacturer who makes for the company. |
| | The screen is readily available in stock and shipping time is very fast. |
| | You can order the product using Cash on Delivery or Online Payments. |
Frequently Asked Questions
Q: How much does it cost to replace a broken Vivo V11 display in India?
The price of a 100% original Vivo V11 (Vivo 1806) display replacement is around Rs 2800-3000. If you buy a first copy screen replacement, then the combo costs about Rs 1300-1500 in India. You may have to pay additional repairing charges on top of the display's price to a mechanic.

Q: What is the meaning of the OEM Vivo V11 Display?
The word OEM stands for Original Equipment Manufacturer. You can also understand the OEM, like a factory that makes original screens for Vivo. So If you buy an OEM display, you will get 100% the same quality, colors, and brightness. Please note that the OEM display should be original brand new like we sell, some vendors are selling refurbished OEMs, and that's a different story. Always buy the OEM original brand new screens, and you'll have no trouble.

Q: Can I replace a broken screen under the service center warranty? 
The most common misconception among customers is that the official one-year warranty will get them a new display for free. Many customers call us and proudly say that they have the warranty card and bill with them. While the truth is, the warranty is useless when it comes to breakage because you've to pay a hefty price for the display or any other spare part you purchase from the service center.
Q: How can I differentiate between an original and a copy display? 
In our purview, you will not be able to do that because that requires a lot of expertise, full knowledge of OEM vendors, and actual testing of the Vivo V11 display on the motherboard. If you have not done this before, don't bank upon what you think about the original screens. Customers have created their concepts (which are 100% elusive), and often they try to apply those with the item they buy. Some customers think that the original display should come in a particular packing, or some others think it should have a particular barcode and other similar stuff.
Q: Do you test the screens before sending them to customers?
We don't supply screens to our customers without testing them in-house. If we send a screen without testing it first, there is a big risk of a defective screen, resulting in customers' dissatisfaction. That's why we always test the display before shipping to our clients, and to simulate the testing process; we use an actual motherboard of Vivo V11. It is the most preferred and foolproof way of testing a new display. Once the show is verified on the motherboard, there is no chance of a defective screen.
Q: Why is the Vivo V11 display so cheaper in the local market? 
In any industry, the price always depends on the quality you purchase, and It is also true for mobile phone spare parts. We are not saying that buying for the highest price is always the best, but we are saying that all the spare parts having the lower prices are duplicate ones. You can call these screens with sugarcoated words like a first copy, OG, and 99% quality, but essentially you get the same junk part.
Such parts are cheaper because they offer very poor screen quality and touch screen experience when you compare it with the original one. That's why the screen sold in the local market is always cheaper. Many online sellers are selling these duplicate screens for low prices, and people easily get trapped due to their natural inclination towards low prices.
Q: How can I make sure that the new display is working fine?
To test the new display, you should connect it to your phone's motherboard and take a trial. Please note that there is no need to fix the display on your phone without testing it first. Always make sure to connect the new display to your phone and turn on the phone. At this point, you need to connect the flex cable of the display to your phone's motherboard. When you are satisfied with the working condition of the new Vivo V11 combo, you can affix it to your phone.
Please note that you can't claim any return/refund or exchange after fixing the display. If you paste the display on your phone, It simply means that you have tested the display, and it was in perfect working condition when you headed to fit it. Many customers try to fix the Vivo V11 display at their home and render it in useless condition. In such cases, when the fault is the customer's, we will not consider any requests regarding a replacement or return.
Vivo V11 Display Photos
These photos show the actual display and touchscreen combo of Vivo V11. As you can see, display and touchscreen glass both parts are combined, and this is exactly what you need to replace.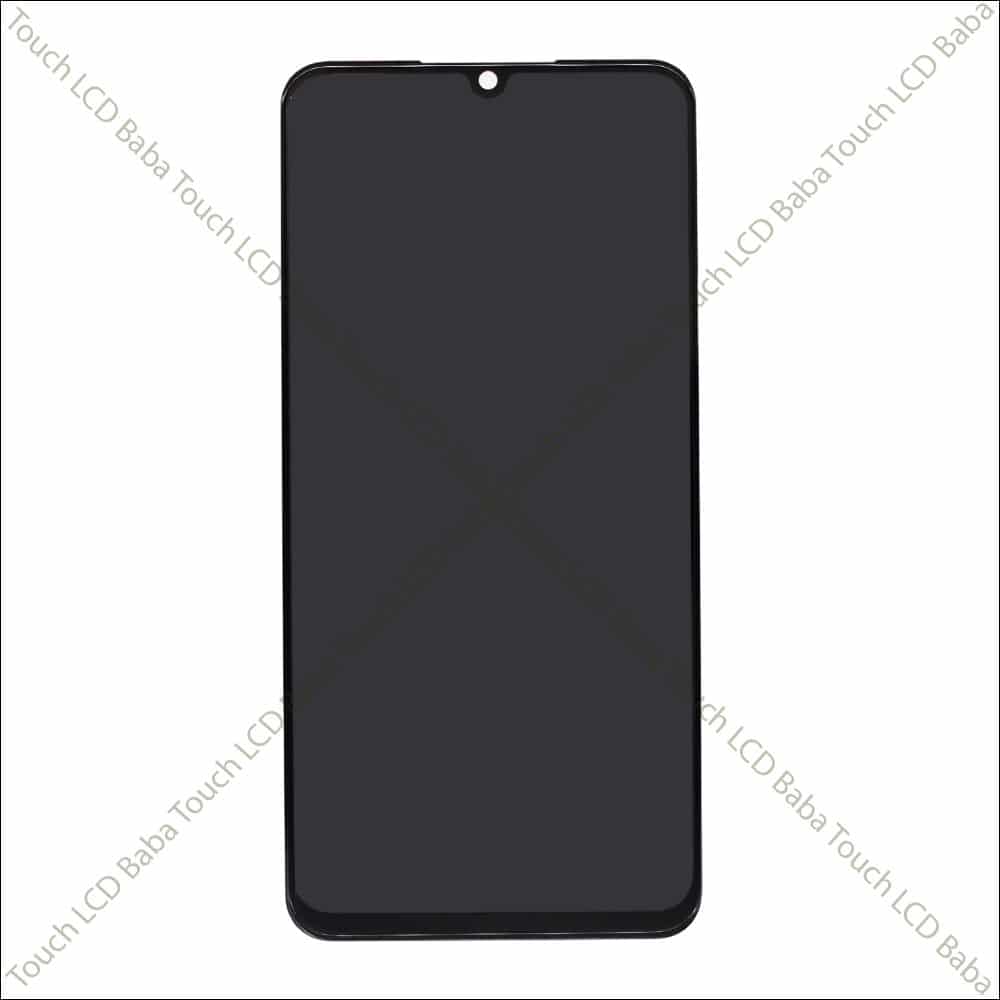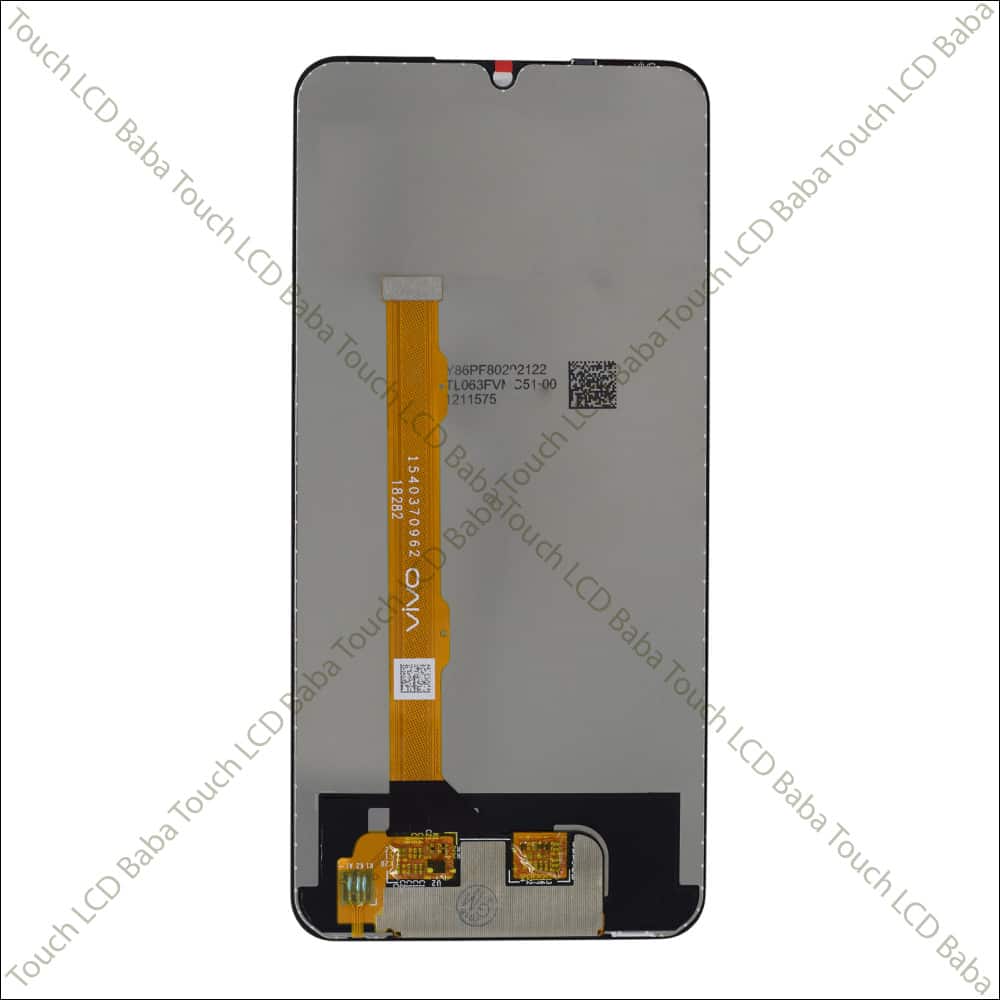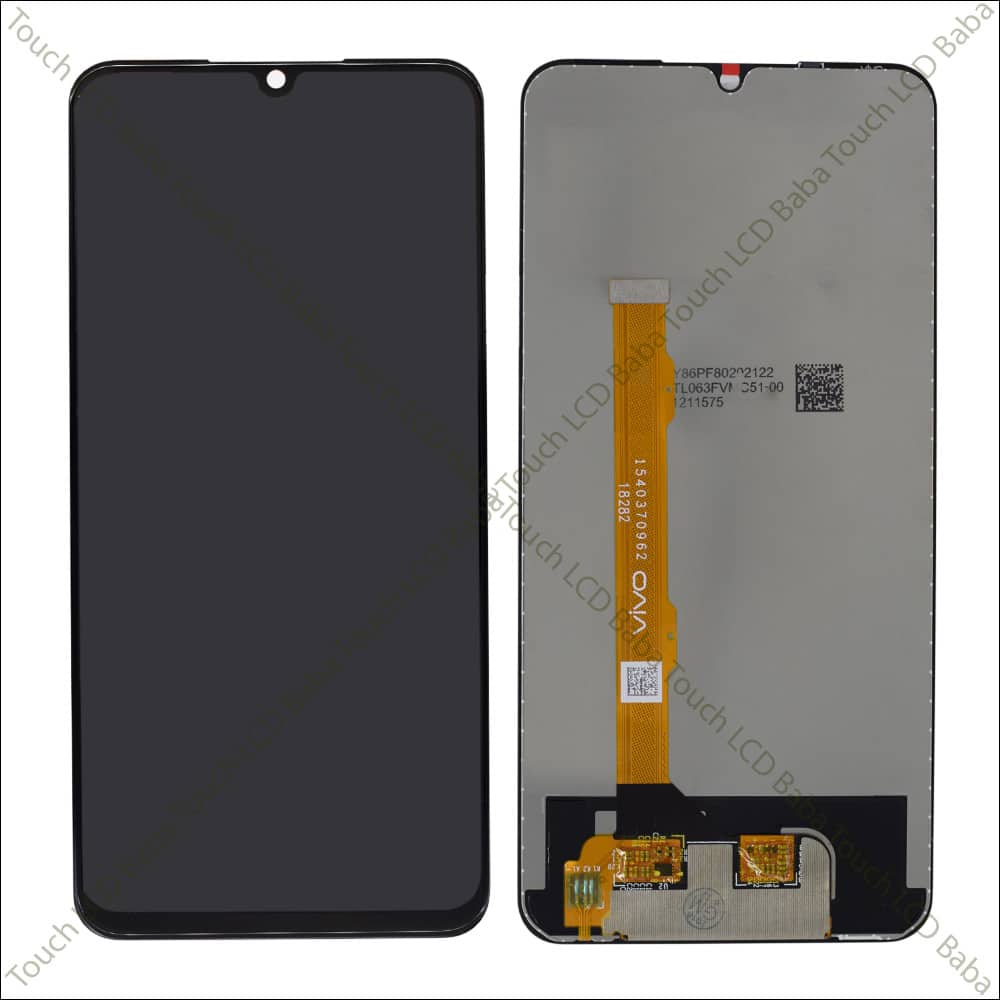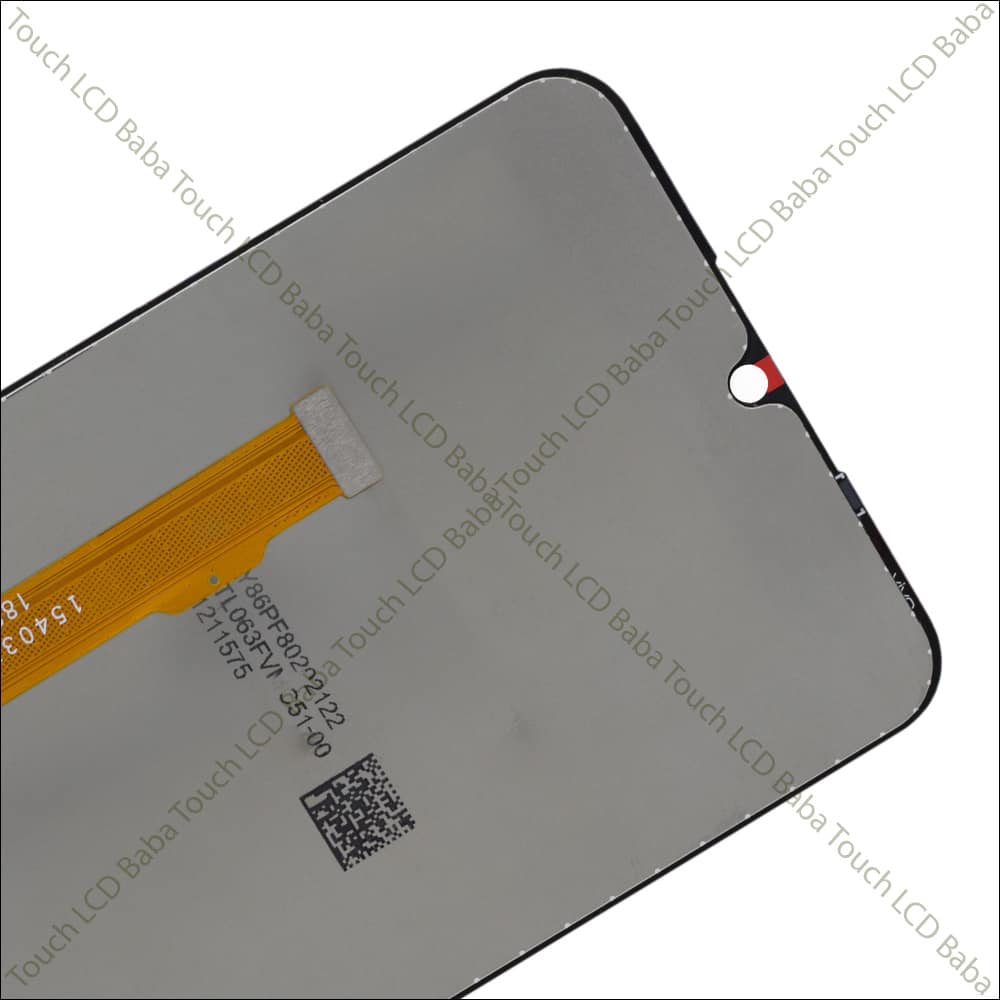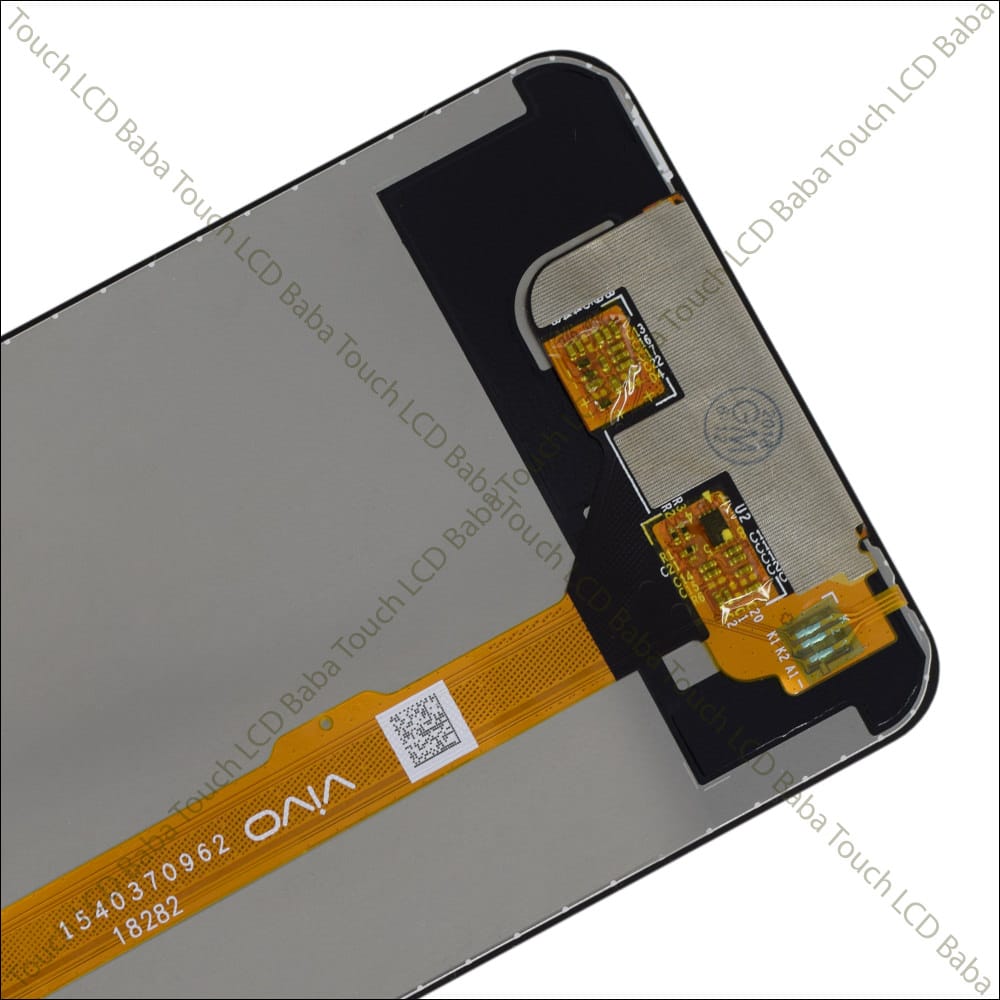 Shipping, Return and Refund Policy
All the products supplied by us come with 30 days return, refund, and replacement guarantee. To return a product, It should be in the same condition as we sent. You can't use or fix the display if you want to return it. For complete details about Shipping, Returns and Warranty, please click here.