If you need a display replacement for the Black Shark 2 phone, you are on the right web page. Black Shark 2 is not an ordinary smartphone, and this premium mobile was designed to enhance the gaming experience on smartphones. This AMOLED display, in all ways, is astonishing, and if the screen of this phone breaks or cracks, you will be disheartened because the display itself is quite costly. Xiaomi is the parent company behind Black Shark devices.
As human beings, dropping things is in our nature and sometimes we break them. The Black Shark 2 display comes in an inherent Gorilla Glass 6 protection and it doesn't break that easily. The display will only break if the phone goes through extreme conditions that Gorilla Glass can't defy. Once the display cracks, you can't repair the phone with any ordinary display because such costly phones need original screens only. There are lots of features in this phone, like the in-display fingerprint scanner which works only with the original screens. On this page, you can purchase an original display for Black Shark 2 as well as find comprehensive answers to all the questions in your mind.
Black Shark 2 Display Specifications
| | |
| --- | --- |
| | This combo is 100% original, tested, and suitable for Xiaomi Black Shark 2. |
| | The Black Shark 2 display size is 6.39 inches, the display type is AMOLED, and the resolution is 1080 x 2340 pixels @403 PPI. |
| | You get exactly the same display as comes fitted in a brand new phone. |
| | The under-display optical fingerprint reader will continue to work after replacement. |
| | The top layer of touch screen glass comes with Corning Gorilla Glass 6 protection. |
| | You can use the multi-touch and all gestures as before without any issues. |
| | We test each display for 100% flawless working before dispatch. |
| | All the products are backed by 30 days replacement, return, and refund guarantee. |
| | For gamers, the multi-touch features are extremely important and this display works flawlessly. |
| | The stock is readily available with us, and the turnaround time is very fast. |
| | You can place your order using Cash on Delivery or Online Payment. |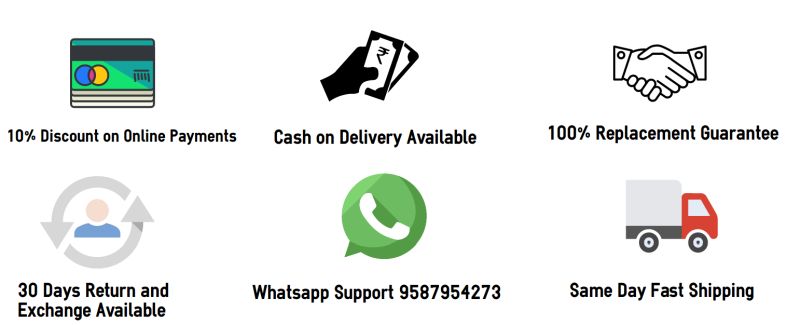 What are your display replacement options for Black Shark 2?
In the case of budget phones, which are very popular among the masses, you can find tons of local market options. However, in the case of Black Shark 2, the options are minimal and even much expensive because the phone uses an AMOLED screen specially designed for gaming. These replacement options are often considered by all the customers :
1. The Official Service Center.
We are not sure about where the Black Shark 2 service centers are located, and mostly, you'll also have a tough time finding them. If you are from a small city, you probably don't have access to a service center because the parts and repairs are not very easily available for this brand. According to our knowledge, a service center's option is non-existent for a vast majority of customers.
2. Repair the phone in the local market.
It would be a lot better if we don't discuss this option because the spare parts are not available. If you go to the local market for a Black Shark 2 display replacement, a whopping majority of technicians don't even know about any such device. They have never tried to repair such phones, and although some technicians can replace the display yet without spare parts, their hands are also tied up completely.
3. Buy a display online and replace it locally.
This option is excellent only when you have got an expert technician at your service. At Touch LCD Baba, the screen replacement is available with us, but we don't install the screens. For that, you'll need to visit a technician in your local city, and we suggest you make the necessary arrangements beforehand. Talk with a technician who can replace the display and show him teardown videos on YouTube so that he can decipher how the display replacement works. We provide a 100% original display for this phone that guarantees the smoothest and the best gaming output.
How can I replace only the broken touch screen glass?
Customers often mull about the options to spare some cash and replace only the broken touch screen glass. For your information, this device is not for making compromises, and even if you try, the results will not be satisfactory. It is very tough to take out the broken dislay and replace only the touch screen glass. In 99% of the cases, the display will also break, and you won't find only the touch screen glass for this model. Even if a technician does a glass replacement for you, now you have got a compromised display that doesn't resemble the original quality in any way.
If you want to retain the original quality and experience, there is no other way except to purchase the original factory-made parts. All the other solutions, in any form, are workarounds and never provide satisfactory results. Lots of customers have tried their hands on such options, but the results are unsatisfactory.
Common Customer Questions
Q: How much does it cost to replace a broken Black Shark 2 display in India?
The price of a 100% original Black Shark 2 display replacement is around Rs 14000-15000. You will not be able to find copies or other low-quality screens for this model. The installation charges are extra and need to be paid separately to a technician.
Q: Can I still use the under-display fingerprint scanner after replacing the display?
Yes. The new display also comes with a transparent, round figure, as you can see in the product photos. That round figure is especially for placing the fingerprint scanner, and if you do everything carefully and properly, the in-display fingerprint will work without any issues. Please note that while assembling the display, it is vital to properly align the optical fingerprint reader and the display's round figure. A misaligned display will not read the fingerprint and proper fitting is very important in this case. You can also test the fingerprint scanner functionality without pasting the display, so at least you can test everything before fitting.
Q: I tried to find a duplicate display for this model, but everybody says No. Why?
That is because copy screens are not available for this model. In the local market, you'll find duplicate screens for the models used by the masses, and so many people do not use models like Black Shark 2. Therefore, no one makes duplicate screens for such models, and that's why you can't find them locally. If you thought that you'd easily find a first copy screen for this model, that's the wrong assumption.
Q: Is the display installation of Black Shark 2 at home recommended?
The screen replacement for Black Shark 2 is recommended at home only if you want to render your device into a useless condition. We don't suggest repairing such phones at home because you certainly need an expert's assistance in this case and don't try such things yourself without having prior experience and knowledge.
Please note that this phone comes with complicated machinery, and installing it is not an easy task. Therefore, always visit an expert technician and repair the phone without any haste. Watch videos on Youtube and then proceed accordingly for smooth repairs.
Q: Why is it hard to find the original display screen of Black Shark 2?
This model's demand is deficient, and a local market is usually a place of duplicate screens. The low-quality duplicates have taken over the market, and people find it easy to afford. The original Black Shark 2 is very costly, and this makes the sellers avoid buying them because it might bring them no profit and turn into dusty stock very quickly.
Q: Where do you source the original screen of Black Shark 2?
The original display of Black Shark 2 is available only with the OEM manufactures, and they charge really high for that. Apart from the OEM manufactures, there is no other source of buying the original screens. The display assembled in your phone and the display supplied by us come from the same factory, and that's why both are identical.
Q: What are the before installation tips?
You should always test the new display before installation and don't remove any protective films or tags from it. Please simulate the testing by connecting the display to the Black Shart 2 motherboard in an open condition without pasting/assembling the new display. If your old display is severely damaged from the front side, please cover the screen with transparent tape so that glass splinters never hurt your hands. Please don't do anything in haste and never bend the flex cable of the display.
Blackshark 2 Display Photos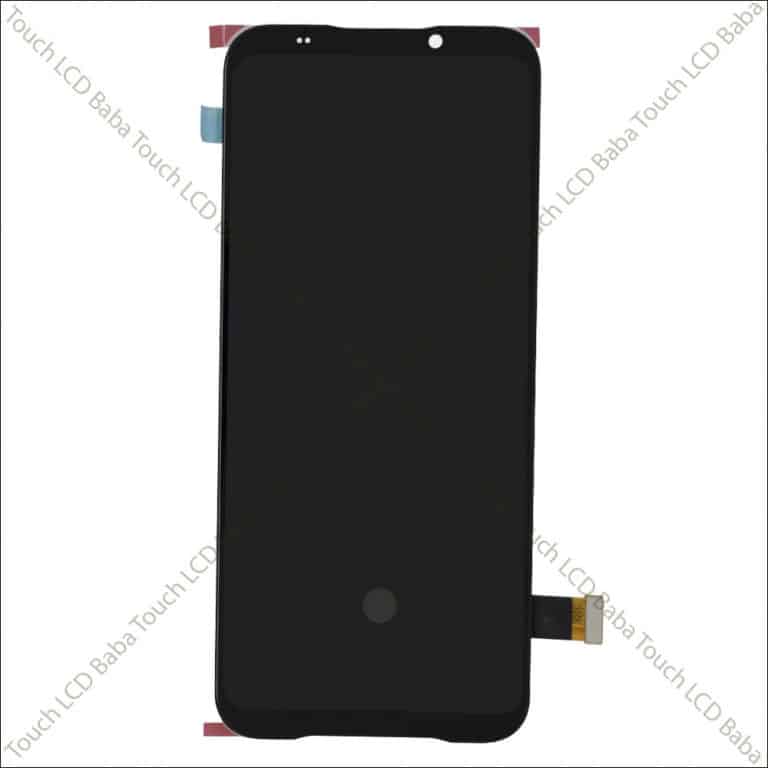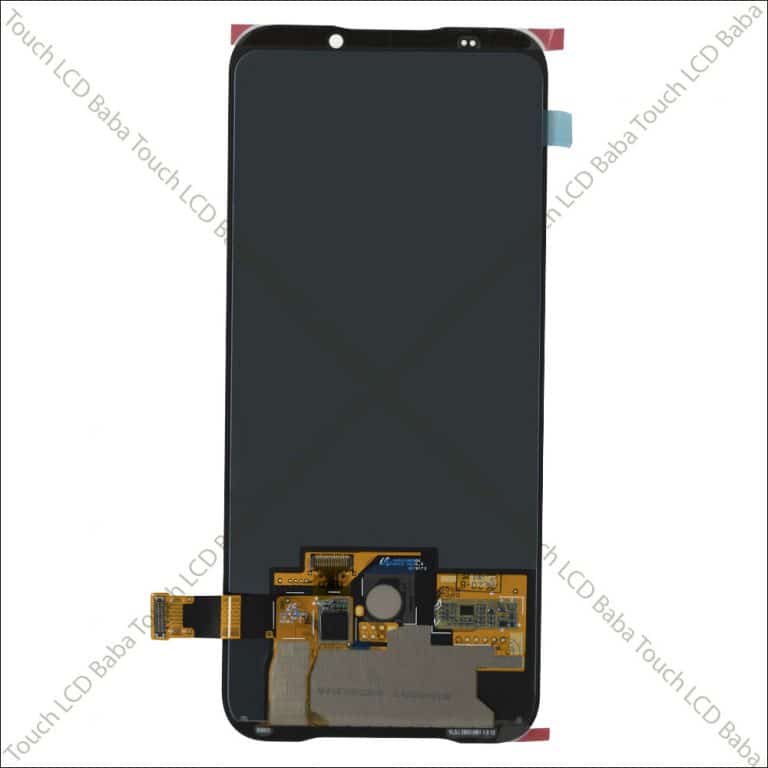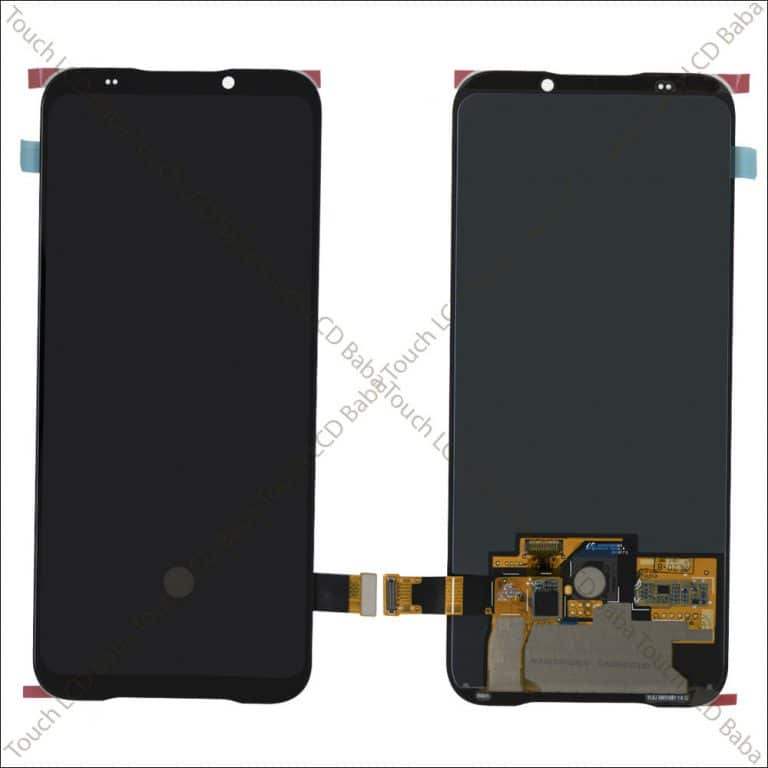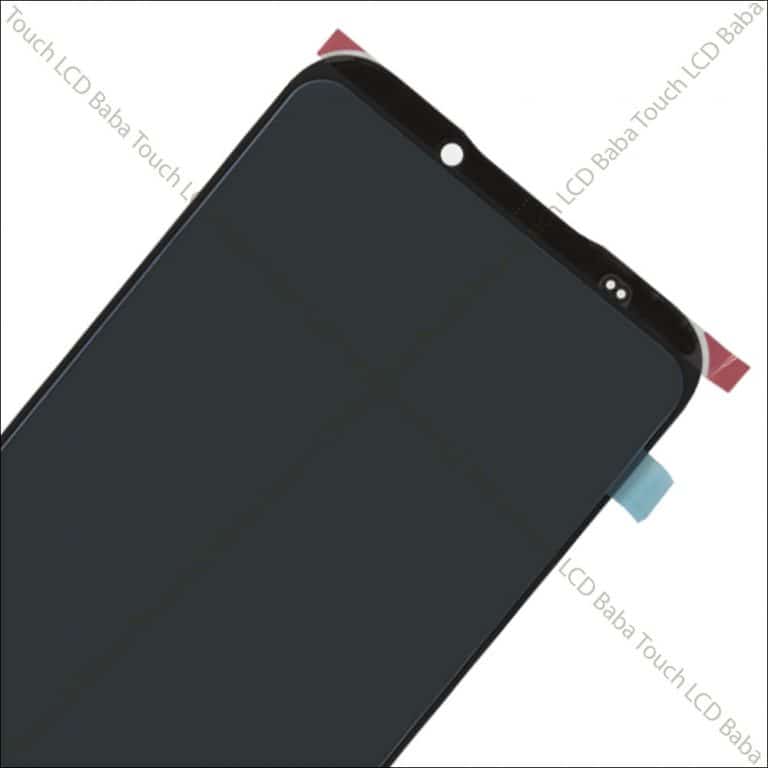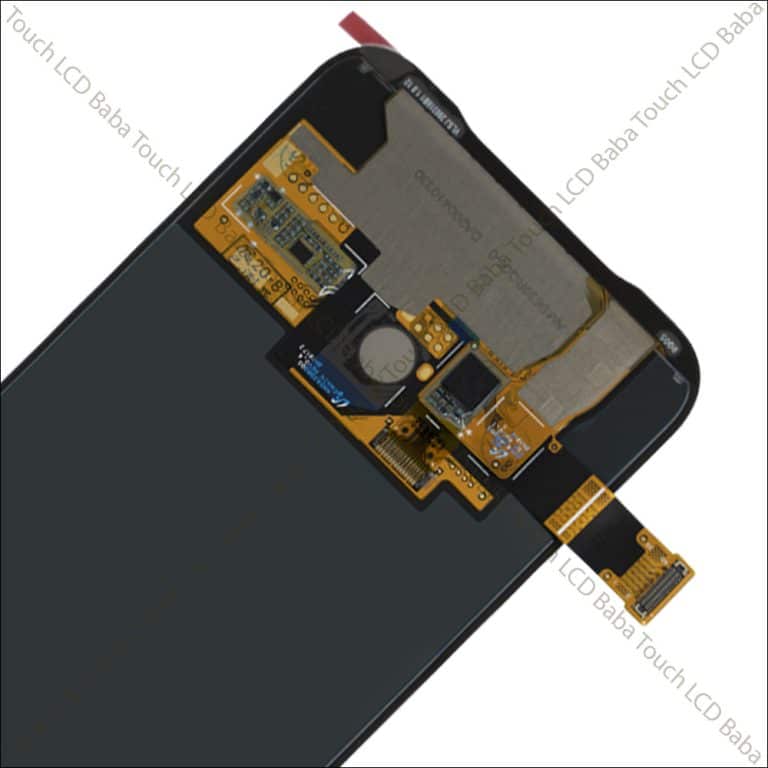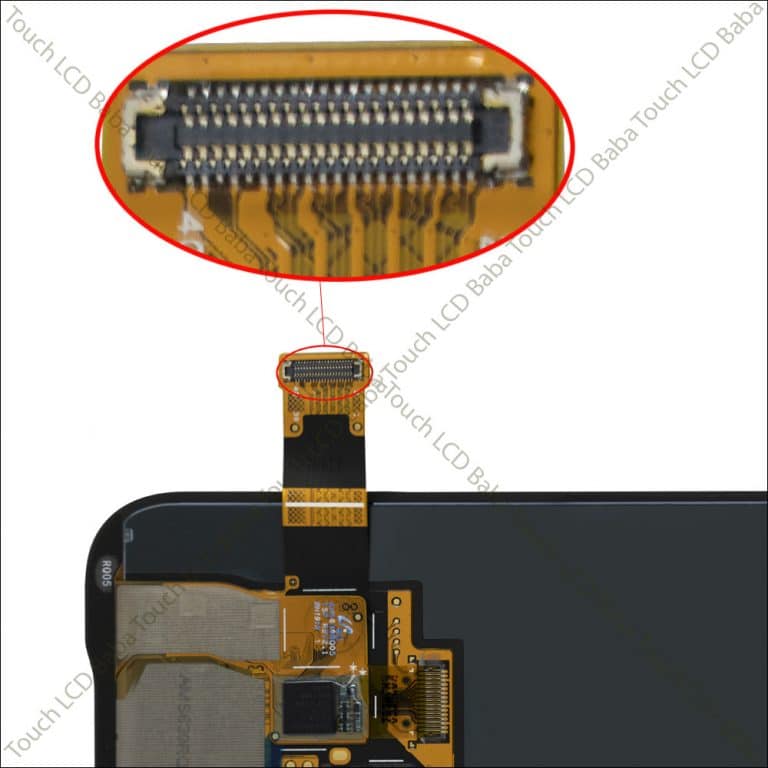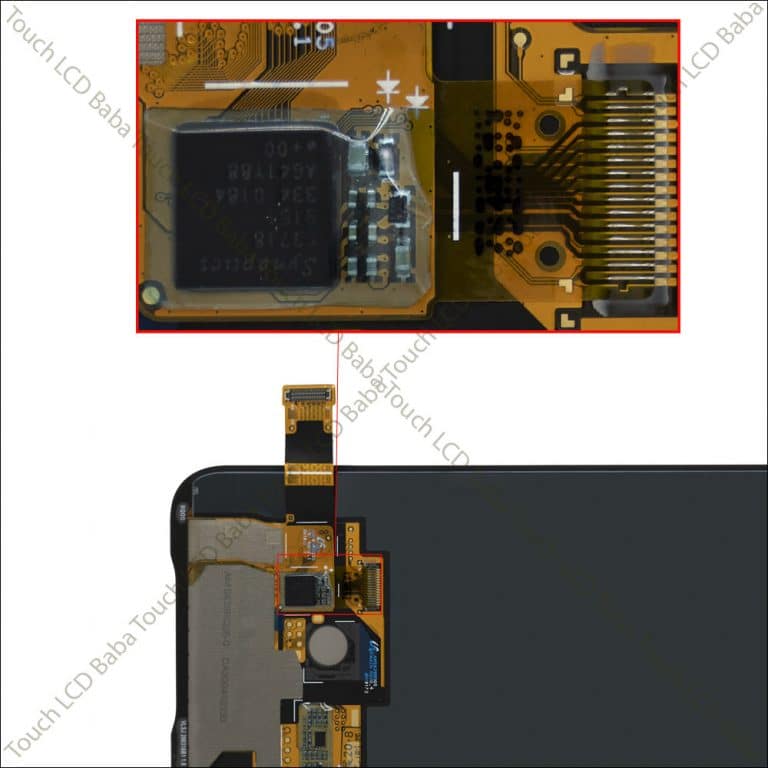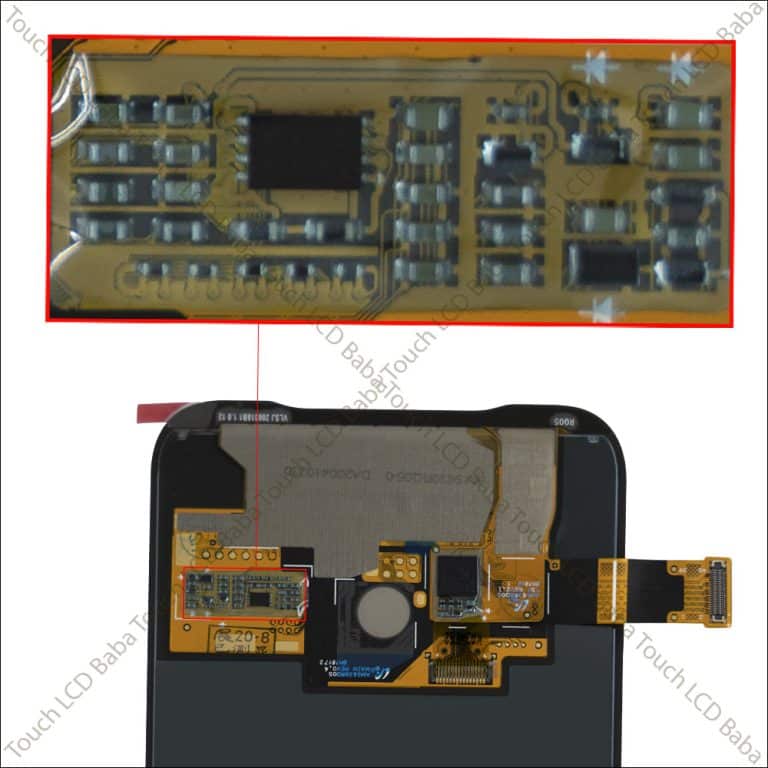 Shipping, Return and Refund Policy
All the products supplied by us come with 30 days return, refund, and replacement guarantee. To return a product, It should be in the same condition as we sent. You can't use or fix the items If you want to return. For complete details about Shipping and Returns, please click here.