If you are troubled with a broken display or touch screen glass of Google Pixel 2 XL, we can help you get it restored to its original condition. Everything around the world is accessible through the touch screen, and a broken touch screen won't let you enjoy this multifunctional device.  
Touch screens are so important to us that our lives would be a complete mess for even a day if we break this touch screen or display of Google Pixel 2 XL. Our phone would not be able to work, and we would not be able to get anything done. The Google Pixel 2 XL is still one of the best phones in the market, and people using this phone don't want to give up on this. 
You certainly can't use a phone with a broken display or touch screen glass. To overcome a broken display issue, you need to replace the entire unit of display and touch screen glass. We are here to provide you a 100% original pOLED Google Pixel 2 XL display replacement, which consists of the display as well as the touch screen glass.  
A Gorilla Glass protection can't salvage the display always.
The customer is at relief as the Gorilla Glass 5 is at the protection of their Google Pixel 2 XL. As people, we will, in general, drop and break things inadvertently; it is in our nature. These drops sometimes lead to scratches on the touch screen glass or, in some cases, even breaking the inner display entirely. With Gorilla Glass protection, the smartphone can go through most of these unfortunate events and survive with ease. However, the Gorilla Glass will also crack if the phone does under extreme situations like dropping from very high or if too much weight is on the screen.
If you have a Google Pixel 2 XL with a broken screen, then you need a 100% identical screen replacement, precisely the same as comes with a brand new phone. It is never a good idea to search for subpar quality solutions when you use a premium smartphone. We offer its 100% original pOLED display, and you can find the specifications below on this page.
The Local Markets Fully Focus on Low Prices
In most cases, you will not be able to find a display replacement for your Google Pixel 2 XL in the local market. The local market is too competitive, and this brings the customers more options at low prices, and yet, it is twice as hard for you to select because these options you are getting are mostly of cheap quality and a replica of the original products. For an exceptional smartphone like Google Pixel 2 XL, these modest replacements are awful.
Mostly, such local shops don't stock models like the one you want because It is quite a costly display, and local vendors entirely focus on best-selling items. If the local vendors stock just 1 pcs of Google Pixel 2 XL display, in the same amount, they can stock nearly 15 pcs of replica products of other models. So if you are having trouble finding this model locally, don't be surprised as It is very typical.
You can't make up for an original display with a display product that is a copy of the original. At Touch LCD Baba, know about our customers' requirements, and we try our best to give them what is best for them. We offer a 100% original brand new Google Pixel 2 XL Display and Touch Screen Glass Combo Replacement, which comes with Gorilla Glass 5 protection. Our source is the OEM vendor, and that's why you can always rely on the quality.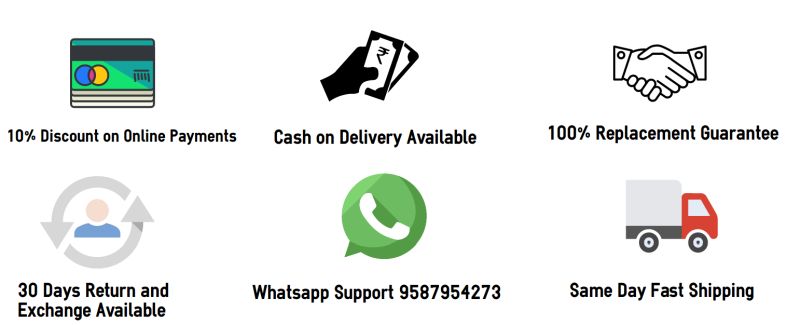 Longevity VS Short Term Solutions
It confuses many people when they have a Google Pixel 2 XL with a broken display screen, and they have to pick between the various options for their display replacement. Should they choose a "Complete Combo Replacement" over an "Only Glass Replacement"? Should they buy Original products, or should they opt for the cheaper duplicates?
Touch LCD Baba receives these questions all the time, and that is why we have listed everything you need to know about the replacement you should get for your Google Pixel 2 XL.  
1. What is the complete combo replacement?
The essential thing a purchaser sees is the price tag. It is nothing unexpected that combo replacements are costlier than the only glass replacement. The complete display replacement is expensive because It consists of everything required for the display replacement, that is, the inner display and top layer of touch screen glass equipped with Gorilla Glass 5 protection. The combo replacement is the surest option that guarantees to restore your phone to its 100% the same quality without any compromise. It is precisely how the screen gets replaced in official service centers. 
On the other hand, as the name suggests, the only glass replacements replace only the top layer of the touch screen glass, and the inner display is salvaged and re-used. The final result is not an original brand new product, but kind of a refurbished product that offers much lower quality than the original one with lots of flaws in the display like dust spots, yellow circles, and deal pixels.
2. How does the only glass replacement work?
The success of the only glass replacement is sporadic and dangerous. We say dangerous because it includes the separation of the display and the touch screen glass, which are stuck together with the help of LOCA glue, and thus they are considered a single piece. Separating them is not a cakewalk and can ruin both the display and the touch screen glass. It can harm your smartphone's overall functionality, as well. We would not recommend you spend your money on this, because the clients that have, they regretted it later.
The only glass replacement does not have a long life span, the customers start facing issues after some time, and then they have to get it fixed again. You will often see display issues like reduced brightness having a very different tint than before, low contrast, dull colors, and many more, which will ruin the experience of having a Google Pixel 2 XL. The display and the touch screen will not be as smooth as they were before.
In any case, the complete combo replacement is the best option without any compromise in quality. The official service center would never offer you with only glass replacement at first because they don't provide degraded quality to the customers. Mostly, the local technicians will also deny the only glass replacement since they know how risky it is. 
Original Products Vs. Duplicate Products
Customers can observably distinguish between a copy and an original by looking at the cost. The duplicates are cheap as they are made of low-quality material like TFT, while the original pOLED display products are costly as their material is 100% perfect. These duplicate displays have a 40% similarity with the original. Only 40%!
Often, the duplicate items are marketed as "OG" so that customers can't understand the quality precisely. As mentioned earlier, duplicate products have only a 40% resemblance with the original, and this is the reason they will often cause display issues for your phone.  
So now, it is upon you to pick the option you think would suit. We would reliably recommend you get an Original, Complete Combo Replacement for your Google Pixel 2 XL. It might be costly for you right now, but it will pay off in the long run. A copy will wear off sooner or later. The only glass replacement is dangerous and not worth the risk. If you choose longevity, you should consider getting an original product and selecting a complete combo. If you prefer a short term solution, you can only go for glass replacement with duplicate products.
Google Pixel 2 XL Display Specifications
| | |
| --- | --- |
| | It is a 100% original brand new display and touch screen glass combo for Google Pixel 2 XL. |
| | Google Pixel 2 XL display size is 6 and display type is pOLED. |
| | The display features QUAD HD+ 2880 x 1440 pixels resolution @538PPI. |
| | This display support all variants of Google Pixel 2 XL. |
| | It is a complete unit of display and touch screen glass (Gorilla Glass 5 Protection). |
| | It offers 100% same colors, quality and brightness as your original display. |
| | We source the display from the OEM factory that makes screens for the actual company. |
| | Before we ship the display to you, we make sure to test it for perfect working and then dispatch it. |
| | It is exactly the same display unit which comes along with a brand new phone so the quality is assured. |
| | The display combo is readily available in stock and shipping time is very fast. |
| | You can get 10% extra discount on online payments. |
Frequently Asked Questions
Q: How much does it cost to replace a broken Google Pixel 2 XL display in India?
The price of a 100% original brand new Google Pixel 2 XL display replacement is around Rs 14000-14500. At this time, we are not aware of any duplicate first copy screens of this model, but refurbished products are available in the market, which cost slightly less, but they are kind of secondhand products.
Q: Do you test each display for 100% perfect working before dispatch?
Yes. We do test each display manually for 100% perfect working before dispatch. We are focused on giving our clients only the best products which cause them no difficulty to use. For this reason, we wholeheartedly test each display to assures us that our product is working fine and utterly free from any defects.
Q: I got a cheap screen replacement option. Is it good?
Google Pixel 2 XL costs you nearly 60K rupees, and it is highly unlikely that a cheap screen replacement will get you the same quality as before. These cheaper display items are typically copies of the authentic display products, and these are TFT screen which can't match the pOLED quality. For this exact reason, they cost so low and appear to be a decent deal to the buyer; however, they are putting your Google Pixel 2 XL's quality and functionality at complete risk.
Q: Is the new showcase delivered with gorilla glass? 
Yes! We offer you the complete combo that precisely replaces all the parts that accompany the original Google Pixel 2 XL. The new display comes equipped with Gorilla Glass 5 protection, and we promise to deliver exactly the saGoogle Pixel 2 XL has Gorilla Glass 5 installed on it, and this makes it a part of our combo, too, so we promise you to deliver the same. All the items are the same as the original, and all the display products we provide are 100% authentic.
Q: Why can't the gorilla glass save the screen damage?
Gorilla Glass is for extra protection for your phone's display, and it is not indestructible. It protects your phone from those damages that phones without the Gorilla Glass can't take. There are situations when the phone has fallen from somewhere too high, or heavy pressure has hit the display inadvertently. The Gorilla Glass takes some damage in such circumstances, and it is visible to the owner. While phones without the Gorilla Glass would crack in such situations, a Gorilla Glass protected phone reduces the screen damage.
Shipping, Return and Refund Policy
All the products supplied by us come with 30 days return, refund, and replacement guarantee. To return a product, It should be in the same condition as we sent. You can't use or fix the items If you want to return. For complete details about Shipping and Returns, please click here.