Smartphones have proven to be an essential part of our lives from time to time. These compact screens consume a large portion of time from our day. Smartphones are multifunctional, and they include a wide range of functions, from calling to creating an entire app. It is always disheartening when the display of Google Pixel 3a breaks because of some unfortunate events. It is like our work, our social life, our entertainment, and everything surrounding our life just come to a sudden halt.
If you broke the Google Pixel 3a display, you must replace it; otherwise, you can't use the phone. The Google Pixel 3a display is an AMOLED one, and as soon as you drop the phone, most likely, only the touch screen glass will break. A big hit will also break the display, and in that case, you won't be able to see anything on the screen. The screen will turn black or show scattered violet and black colors. There is no alternative option which will help you with a damaged screen other than replacing the screen itself.
We are humans, and things slipping out of our hands and dropping is nothing new; it is in our nature. Phones are no special case. So when a Google Pixel 3A slips out of your hand, drops, and breaks its screen, you might stress, but there is no need for your stress even for a second. LCD Baba and our team are here for you. We would give you the best and the most authentic replacement for your Google Pixel 3A, giving you a combo for the Display and Touch Screen Glass. LCD Baba should be your first choice.
Why is Google Pixel 3a display so costly

?
From Day 1, Google always focused on making outstanding phones and used AMOLED screens in their phones. The Super AMOLED display is the best quality a customer can get, but it is very costly to replace. The replacement cost of the Google Pixel 3a display is indeed much higher because the display quality is AMOLED. The cheaper screens are TFT or IPS screens, which is not the case here.
The sole reason for the pricey screen is AMOLED display quality. Many customers buy phones because that has an AMOLED display, and it is a big selling point. We hope now you understand why the Pixel 3a display is costly in comparison with other similar phones.
The scratches on the glass and breaking of the screen are prevalent scenarios and happen with almost everyone. These external screen issues are common, and buying a Google Pixel 3a screen replacement is expensive and a knotty problem. Always make sure to buy the original display to avoid any issues later.
You couldn't find the display replacement locally?
If we talk about an ordinary phone, there are many options in the market for you to choose from for the replacement. But for Google Pixel 3a, the situation is not the same. You can not find a new display for this model because it is costly, and local vendors are not stocking such products.
Not too many people use Pixel phones, so mostly shopkeepers are not even aware of such phones. If you went to the market to find a display replacement but came back disappointed, it is a very normal scenario. Then the customers try to find the screen replacement online, and we have its 100% original display readily available in stock.
Please note that if you find cheaper options anywhere, you should be very careful while picking the new display for your Google Pixel 3A because you will not get it for a low price.  Some products you see in the market are just duplicates of the original display products, like TFT quality screens, and will not do justice to your phone. If you buy a cheap solution, the screen quality will also go down proportionality. The only screen which suites your phone is the AMOLED one, and this is what we offer here.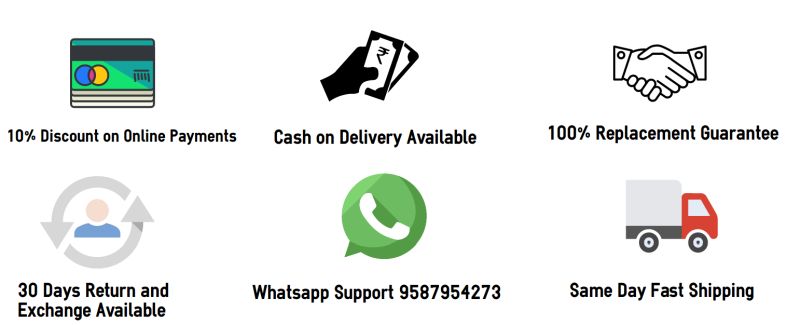 What is the glass replacement, and is it a good option?
The glass replacement is a workaround to use the phone temporarily and not a long-lasting solution. The best you can find in the local market is glass replacement, and that also doesn't come with any assurance. The Google Pixel 3a glass replacement is separating the top layer of glass and reusing the same display. It is more or less a refurbished display which doesn't help you.
The touch screen glass is a significant part of the smartphone and comes attached to the display. The LOCA glue is used to stick the display and the touch screen glass together, making it hard to part them later. The task of separating takes a lot of hard work, and it is not at all worth it. If you go through this process, you will never get the spotless, smooth display back like before breaking the Google Pixel 3A screen.
This procedure is a complete gamble for you, and even a successful replacement guarantees that you won't get the same quality back. For quality issues, we don't consider glass replacement as a good option. In most places, you won't be able to find a glass for Pixel 3a, and if you do, the technician will have a hard time replacing the glass successfully.
Why do the duplicate display screens cost so less?
The OEM manufacturer crafts the original screens while third-party manufactures make copy screens. Everyone who has a Google Pixel 3a phone might not afford an original display when the damage happens.  As the phone gets older, people rarely want to spend much money on it and need cheap workarounds to continue using it.
To target such customers, the third party manufactures often craft duplicate screens offering 40% quality of the original, and such screens are not having the same quality. The quality is TFT, which doesn't offer sharp colors, a smooth touch screen, and all the goodies of the original display. These copies cost so low since they are of inferior quality and appeal to the masses.
Google Pixel 3A Display Specifications
| | |
| --- | --- |
| | This display is 100% original, brand new and suitable for Google Pixel 3a (Model G020F). |
| | Google Pixel 3a display size 5.6″, the display type is OLED (Also called as AMOLED). |
| | The display features Full HD+ 2220 x 1080 pixels resolution @441PPI. |
| | This Google Pixel 3a display unit supports all variants of the phone. |
| | The main touch screen glass is protected by Dragon Trail glass. |
| | You can enjoy 100% same colors, quality and brightness as your factory fitted display. |
| | The Google Pixel 3a display comes from the OEM manufacturer, so quality is assured. |
| | Before we ship the display to you, we test it for perfect working and then dispatch it. |
| | It is exactly the same display unit which comes along with a brand new phone. |
| | The display combo is readily available in stock and shipping time is quick. |
| | You can get 10% extra discount on online payments. |
Questions and Answers
Q: How much does it cost to replace a broken Google Pixel 3a display in India?
The price of a 100% original brand new Google Pixel 3a display replacement is around Rs 8500-9000. We are not aware of any duplicate first copy screens of this model, but refurbished products are available in the market, which cost slightly less, but they are secondhand products.
Q: 

Does the new display have Gorilla Glass?

 
Inherently, even the new Google Pixel 3a phone doesn't come with Gorilla Glass protection; rather, it comes with Asahi Dragon trail glass protection. This glass is also solid, and customers really appreciate it. The new Pixel 3a display also comes with the same protection as before.
Q: I am getting a display locally at a meager price; why is yours costly?
We will answer your query with one word, Quality. Our quality of the product is most definitely higher. Do the displays you get at local shops do justice to your Google Pixel 3A and its display quality? Your display quality drops when you use a local low-quality display, and they will wear off soon. We are here promising you with products that are authentic and are made of high-quality material. We will get you the quality that you wanted for your phone.
Q: Would it be a good idea for me to buy a duplicate display product? 
In our opinion, duplicate products are never a good deal in technology. A smartphone like Google Pixel 3A has a very smooth display, as we know, and a firsthand copy would destroy the entire experience of it for you. Google Pixel 3A is in the top-notch league of smartphones in the market, and it is for a reason.
Google has invested its time and efforts to bring you a high-quality display, and a duplicate cannot compete with the original most definitely. If you replace your display screen with a duplicate, your display would not be as smooth as it was. It will cause you a significant amount of uneasiness whenever you use the phone. If less spending is your motive, then you can purchase whatever you want but don't expect the same quality as before.
Q: Would I be able to do the self-replacement at home?

 
If you are a trained technician, you can try self-replacement at home, and if you are not, you should not try it because you might damage your whole phone through this. Touch screen glass has to be installed carefully, and it is not a piece of cake. One wrong step, and you would lose the functionality of the display. The money you spent on the new display goes down the drains.
We would instead suggest that you hire a professional technician who has experience with screen replacements. Hiring a technician would cost you 250-300 rupees, and that way, you know that your device and your money are in safe hands.
Q: Do you test your display before shipment?

 
Yes, we test all the minor details of the display before we send it to our clients. We do not want our customers to face any problems regarding the display products we send them. We have different procedures for testing our items, because the more, the merrier. We also use a Google Pixel 3A motherboard to test our product. This way, we can experience what the customer will do after receiving the product.
Q: What should I do if the new display isn't working?

 
If the display you bought is a display provided by us, LCD Baba, you should not worry about the display not working. As we mentioned earlier, we test our displays through various techniques to ensure that our item is 100% working. The chances of the Google Pixel 3A Display and Touch Screen Combo not working we send are very slim. In case of any issues, you can always contact us and ask for a replacement or return. You must be sure that the product is unused before you return it or ask for a replacement. Make sure not to peel the protective film before testing the product.
Shipping, Return and Refund Policy
All the products supplied by us come with 30 days return, refund, and replacement guarantee. To return a product, It should be in the same condition as we sent. You can't use or fix the items If you want to return. For complete details about Shipping and Returns, please click here.